28 Delicious Cupcake Ideas from laurynmariebakes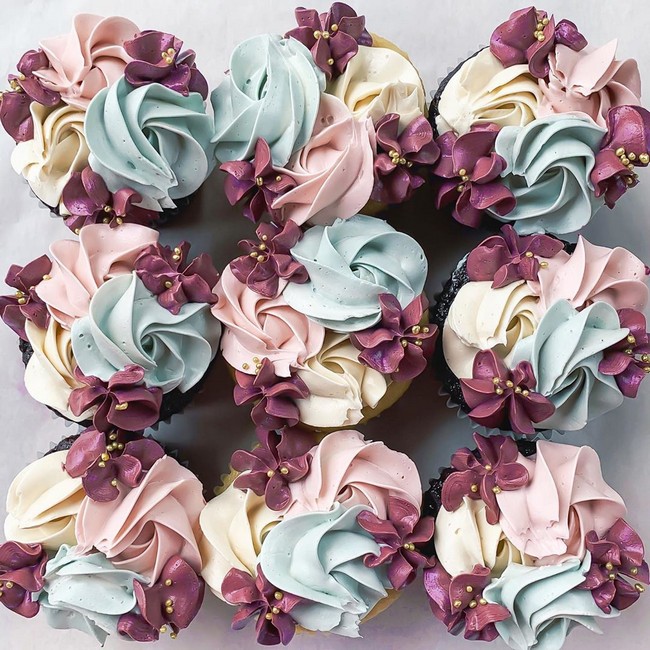 Wedding cakes have long been a traditional and beloved part of any nuptial celebration, with the multi-tiered confection serving as a centerpiece and symbol of love and commitment. However, in recent years, wedding cupcakes have been gaining popularity as an alternative to the traditional cake. These adorable and customizable treats offer a fun and unique twist on a wedding dessert, and can be tailored to match any wedding theme or style.
At Lauryn Marie Bakes, we specialize in creating beautiful and delicious wedding cupcakes that are sure to impress. Whether your wedding is rustic and laid-back, or elegant and glam, we have the perfect cupcake design to suit your tastes. From classic vanilla and chocolate flavors to more creative options like red velvet or salted caramel, our cupcakes are made with the highest quality ingredients and are sure to satisfy your sweet tooth.
One of the best things about wedding cupcakes is the endless possibilities for customization. You can choose from a variety of frosting flavors and colors, as well as add unique toppings and decorations to match your wedding theme. For a rustic, outdoor wedding, consider topping your cupcakes with mini succulents or wildflowers. For a glam, black tie affair, opt for elegant fondant toppers or gold leaf accents. No matter what your vision is, we can help bring it to life with our creative cupcake ideas.
In addition to being delicious and customizable, wedding cupcakes also offer a number of practical advantages. They are easier to transport and set up than a traditional cake, and can be individually wrapped and served as favors for your guests to take home. Cupcakes also offer the opportunity for guests to try a variety of flavors, rather than everyone having to agree on a single cake flavor.
So why stick with the traditional wedding cake when you can have something fun, delicious, and unique? Check out some of our favorite creative cupcake ideas from Lauryn Marie and let us help you plan the perfect sweet treat for your big day.