20 Getting Ready Wedding Photos with Your Bridesmaids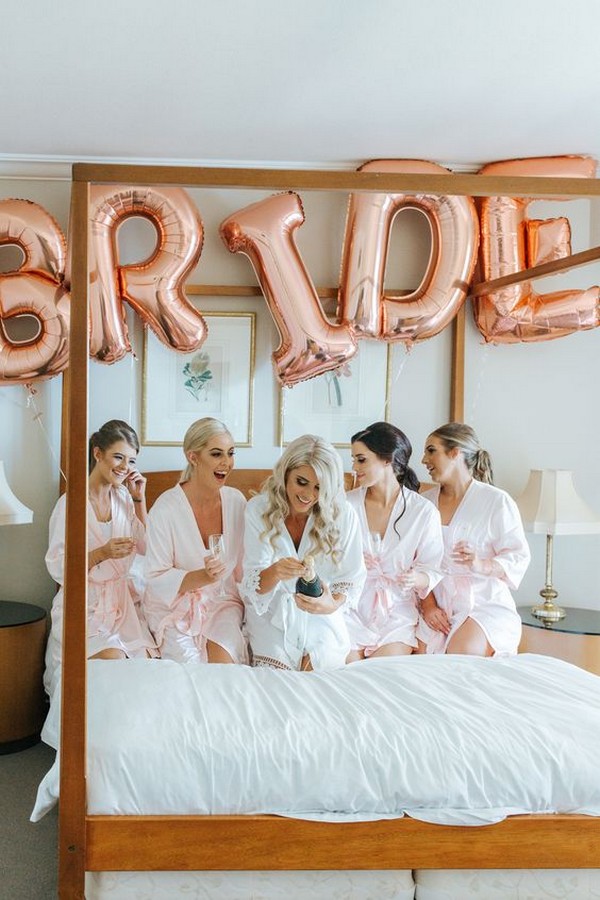 As a bride, your wedding day is one of the most important days of your life. It's a day filled with love, joy, and memories that will last a lifetime. One of the best ways to preserve these memories is through photographs. Wedding photos are not just a visual representation of your big day, but also a way to remember the people who were there to support you. In this post, we'll discuss the importance of capturing special moments with your bridesmaids, and how to make the most of these photos.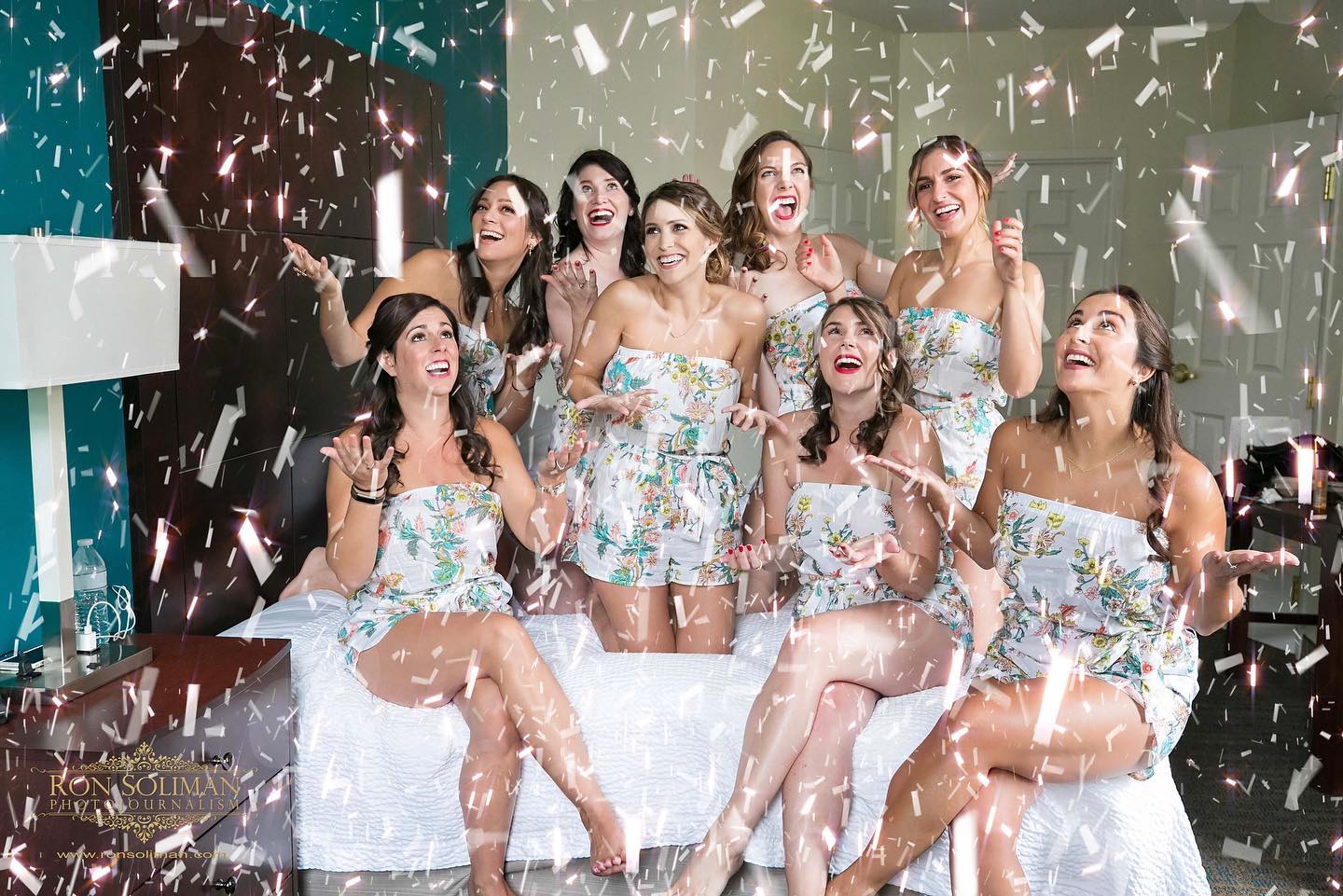 Introduction to Bridesmaids' Photos
Bridesmaids are an integral part of your wedding day. They stand by your side, support you, and make sure everything runs smoothly. Capturing these moments with your bridesmaids through photos is a great way to remember your special day. Whether it's silly, candid shots or posed photos, these images will be a cherished reminder of the day and the bond you share with your bridesmaids.
Preparation is Key
Before the wedding day, it's important to plan your bridesmaids' photos. Decide on the look and style you want to achieve, and make sure your bridesmaids are on board with your vision. Coordinate with your photographer to ensure they understand your goals and preferences. You can also plan the poses, locations, and backdrops that you would like to use.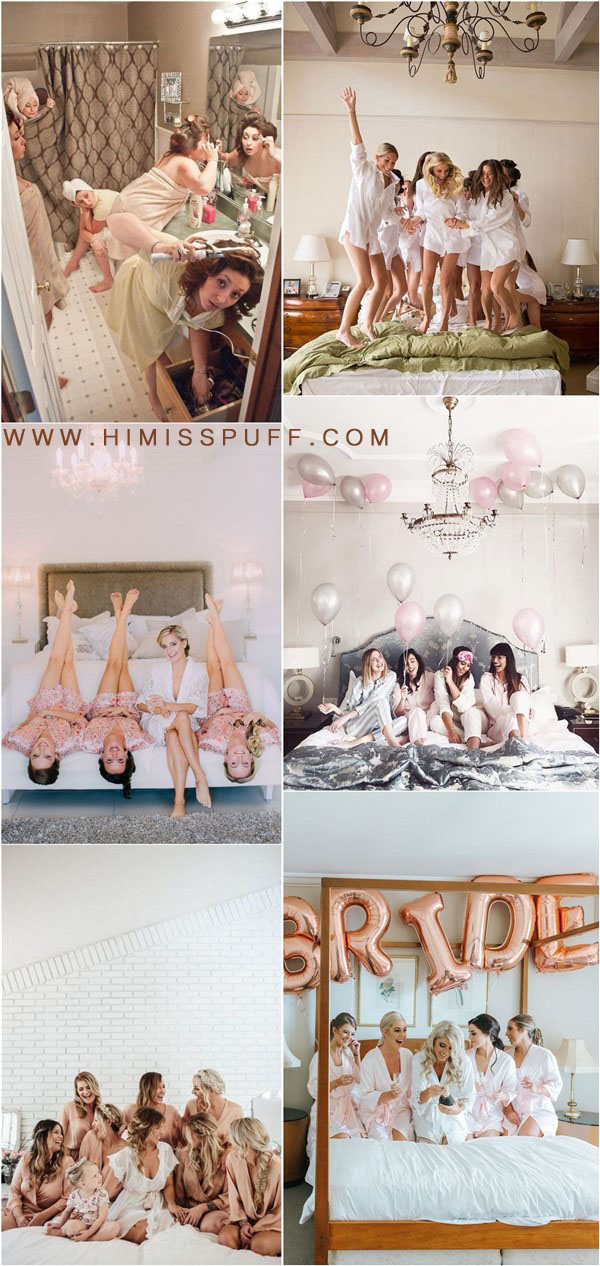 Timing is Everything
When planning your bridesmaids' photos, it's important to consider the timing of the shots. You may want to capture these moments before the ceremony, during the reception, or even after the wedding day. Make sure you and your bridesmaids have enough time for the photos without feeling rushed or stressed. You can also coordinate with your photographer to ensure they have enough time to take the shots you want.
Make it Fun
Bridesmaids' photos should be fun and lighthearted. Encourage your bridesmaids to relax and enjoy themselves. This will make for more natural, candid shots. You can also incorporate props, such as signs, balloons, or even a photo booth, to add a fun element to the photos.
Posed Photos vs Candid Shots
When it comes to bridesmaids' photos, you have the option of choosing between posed photos and candid shots. Posed photos are more formal and structured, while candid shots capture natural, unscripted moments. Both types of photos have their benefits, and it's up to you to decide what style best fits your preferences and your wedding day vision.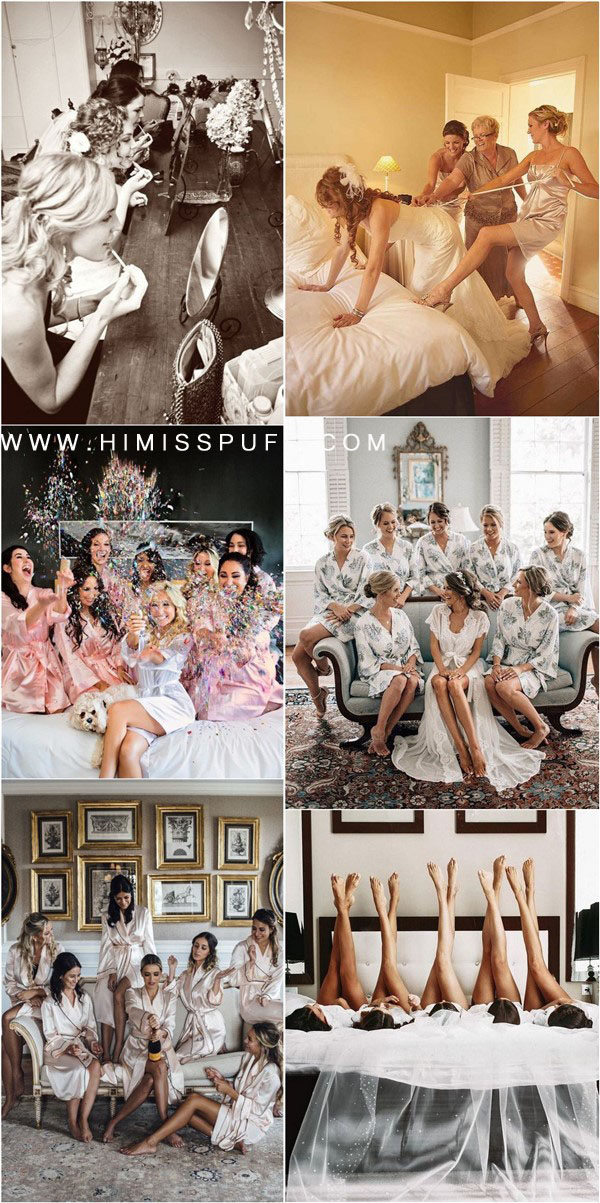 FAQs
What are the best poses for bridesmaids' photos?
There is no one right answer to this question as the best poses will vary depending on the individuals involved and the style you are going for. Some popular poses include standing in a line, sitting together, and holding bouquets. Consider the personalities of your bridesmaids and choose poses that will make them feel comfortable and relaxed.
How do I coordinate with my bridesmaids for the photos?
Communication is key when coordinating with your bridesmaids for the photos. Make sure everyone is on the same page regarding the look and style you want to achieve. You can also schedule a pre-wedding photoshoot to get everyone comfortable in front of the camera.
What should my bridesmaids wear for the photos?
Your bridesmaids should wear outfits that complement each other and that are comfortable to wear. Consider choosing outfits that match the theme of your wedding day.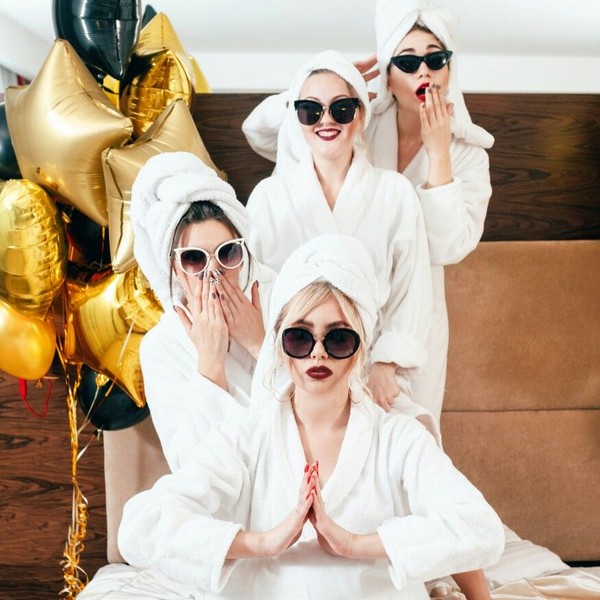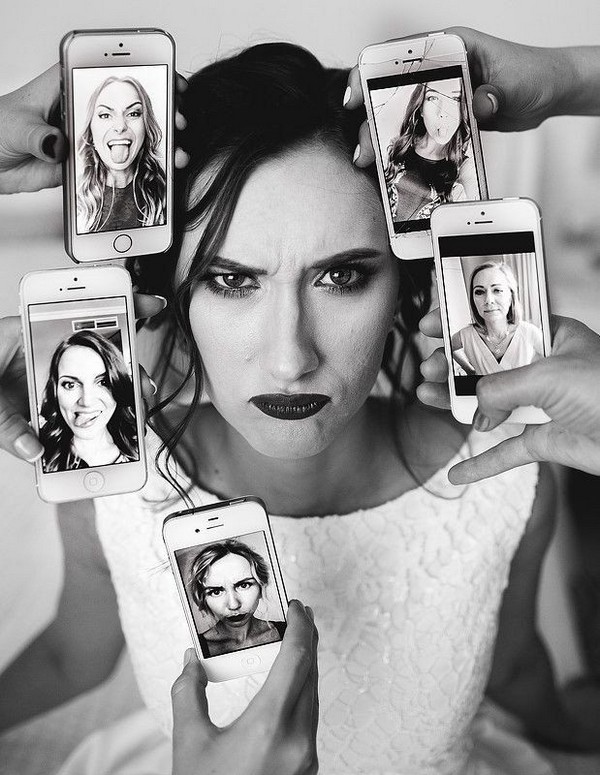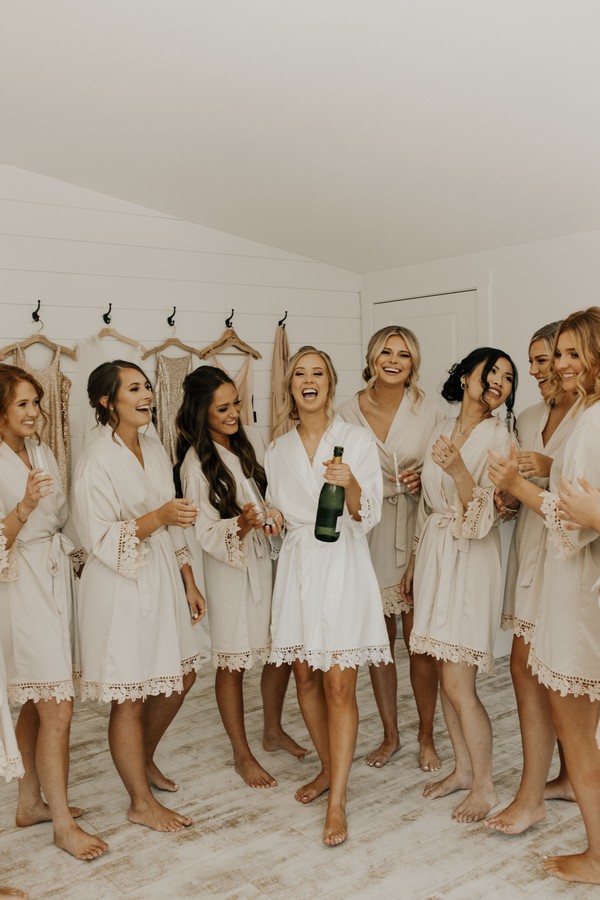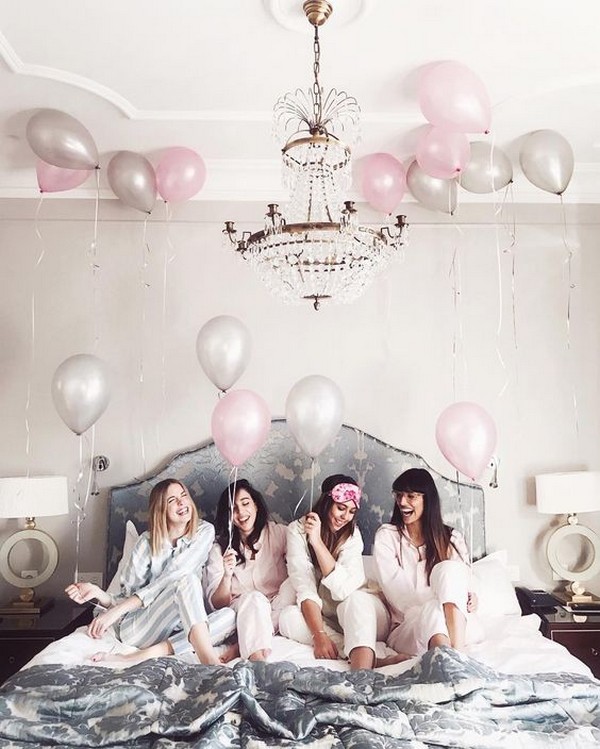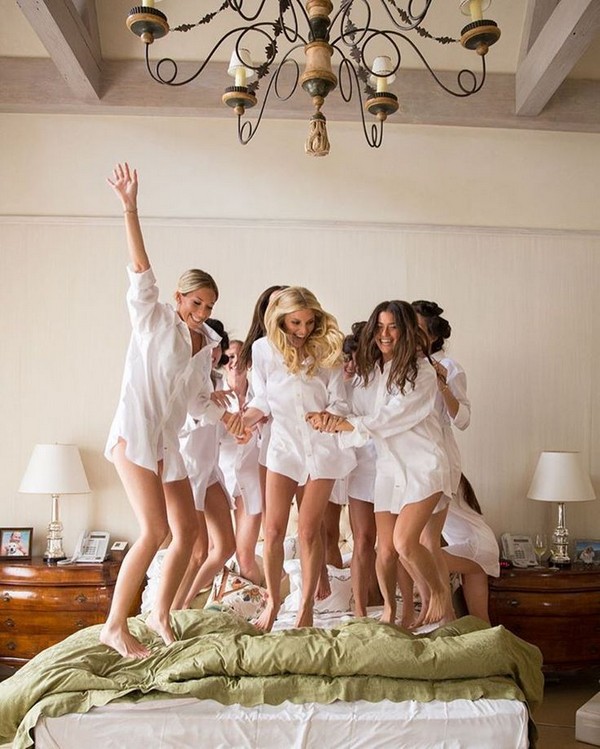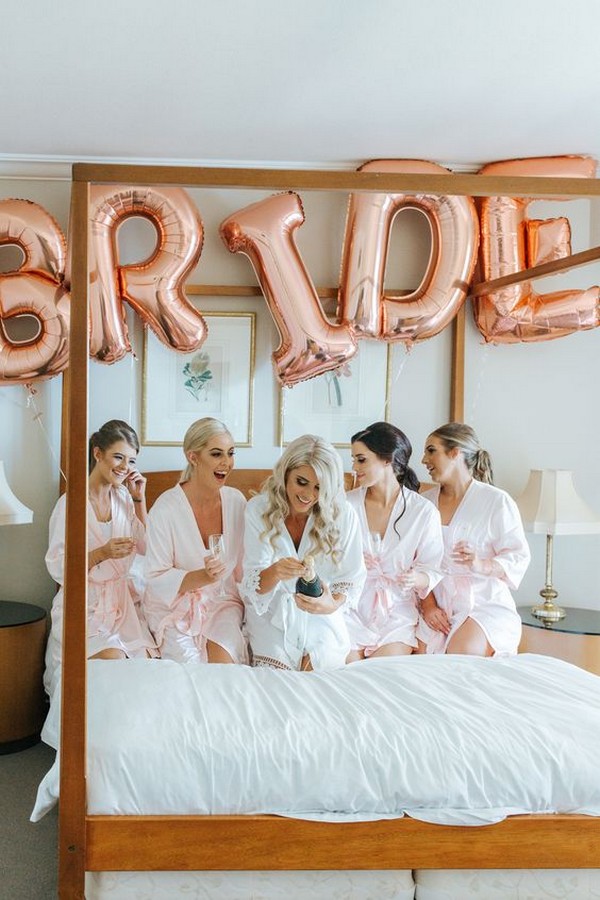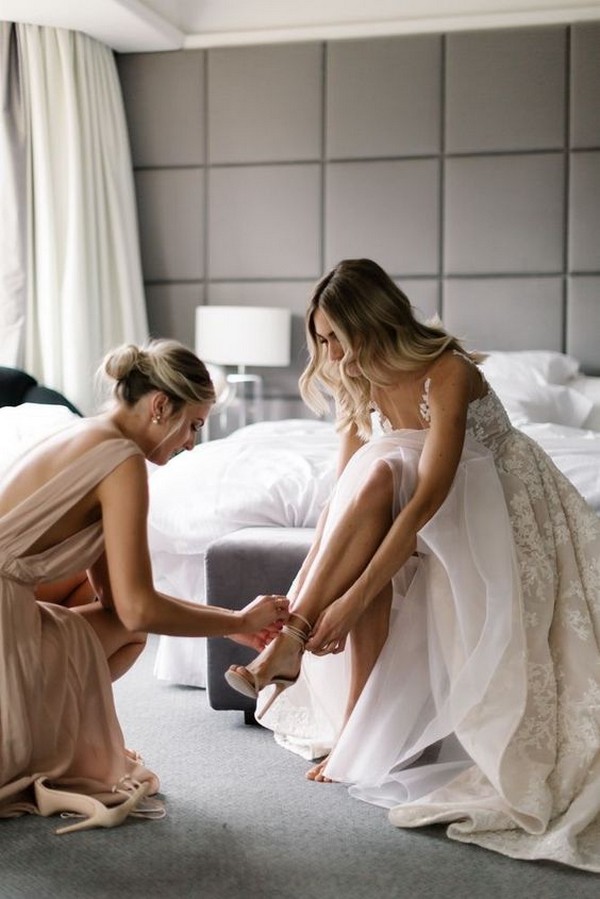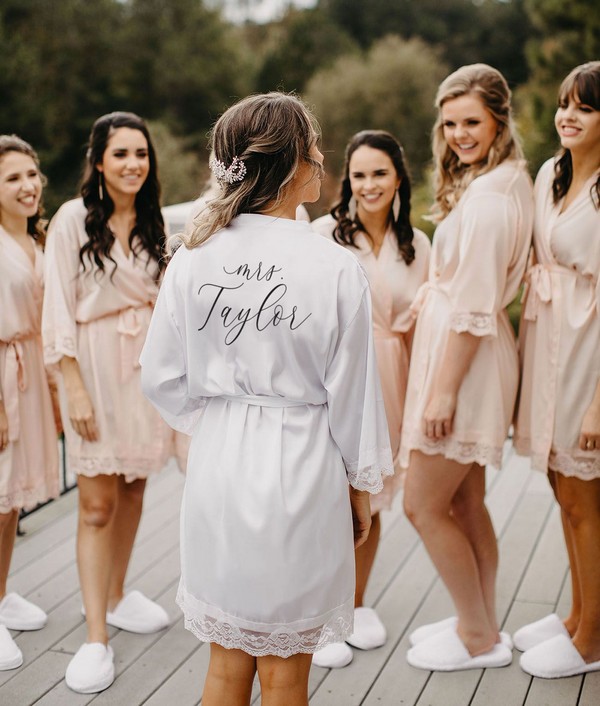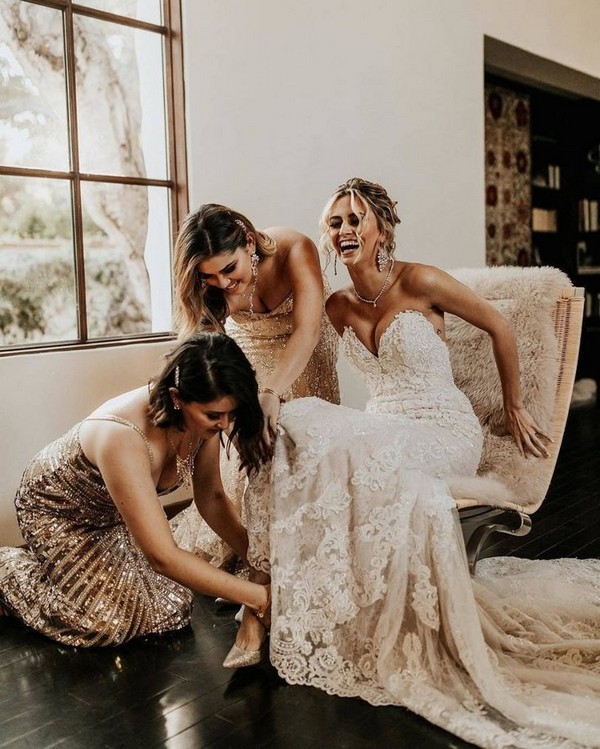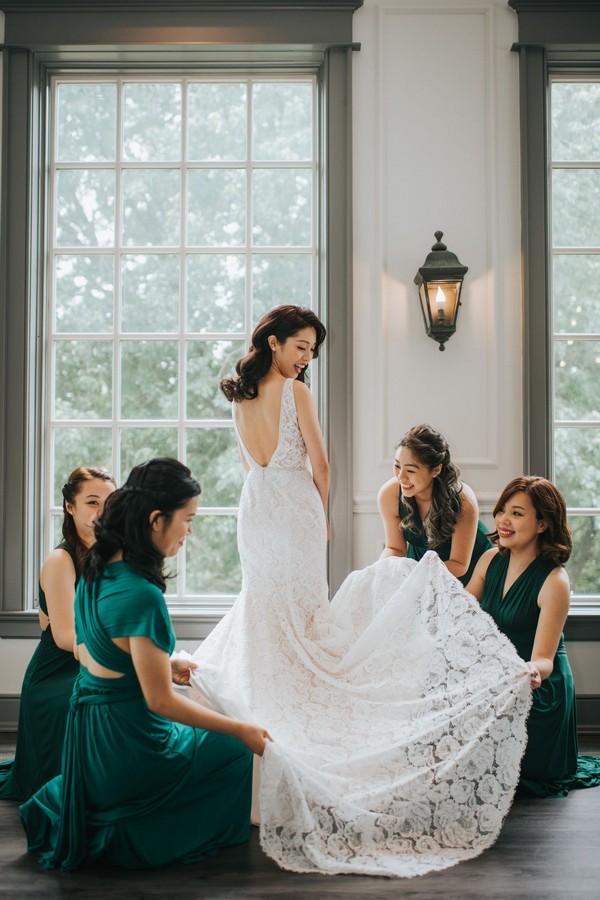 getting ready wedding photo ideas with your bridesmaids