Top 40 Junior Bridesmaid Dresses 2023 [Styles & Tips]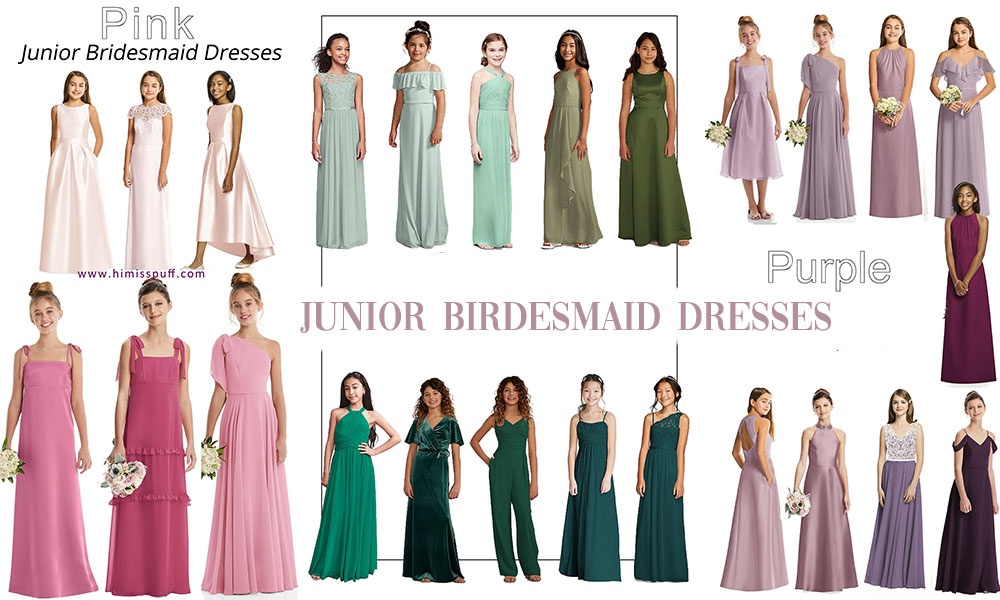 You might choose to have a large or small bridal party. While some brides choose to go down the aisle with just a few close friends, others take advantage of the chance to include everyone dear to them, including the younger generation. Particularly, junior bridesmaids are a considerate approach to remembering the young ladies you cherish the most.
Junior members can be anyone between the ages of 8 and 16; there are no restrictions. This includes younger sisters, daughters, cousins, and nieces. They are usually too old to be a flower girl, to use a simple rule of thumb. The next step is to decide what the junior members of your bridal party will wear during the ceremony if you've already decided to include them in your wedding.
Our compilation of 30 adorable junior dresses will serve as your guide if you're not up to speed on all the newest buying venues for tweens.
Red / Maroon / Wine / Burgundy
The wine, maroon, and burgundy junior bridesmaid dresses are the best three shades of color for a red wedding. If you're looking for something a little more different, try the red junior bridesmaid dresses.
Wine Crisscross Off-Shoulder Junior Bridesmaid Gown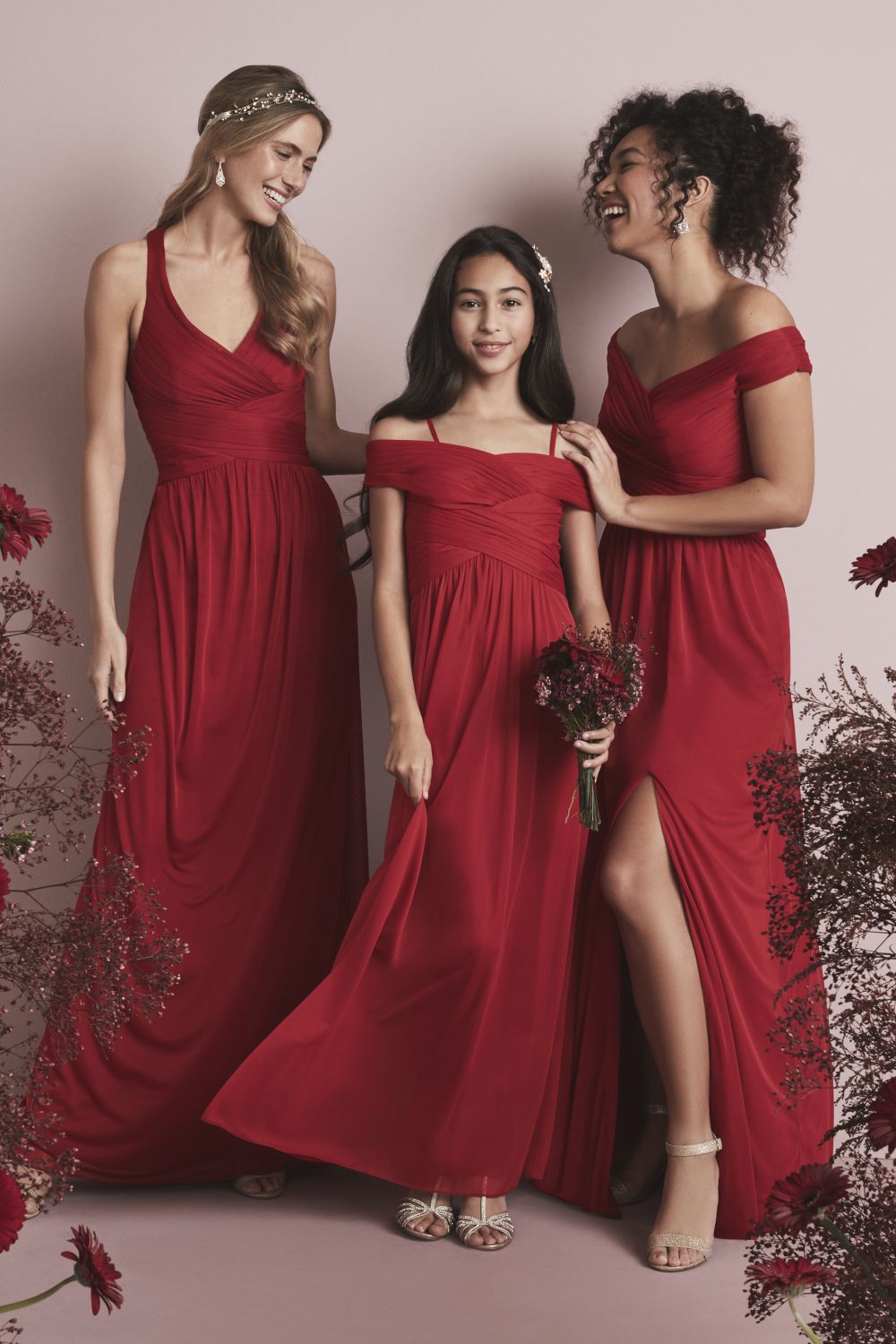 Green / Mint / Emerald / Sage Green
Sharply contrasting light colors including green make a big impression. This might be just what you need for a summer party you are hosting. Allow your friends and family to be outside more this summer by throwing your party on the patio with these light colors for your junior bridesmaids!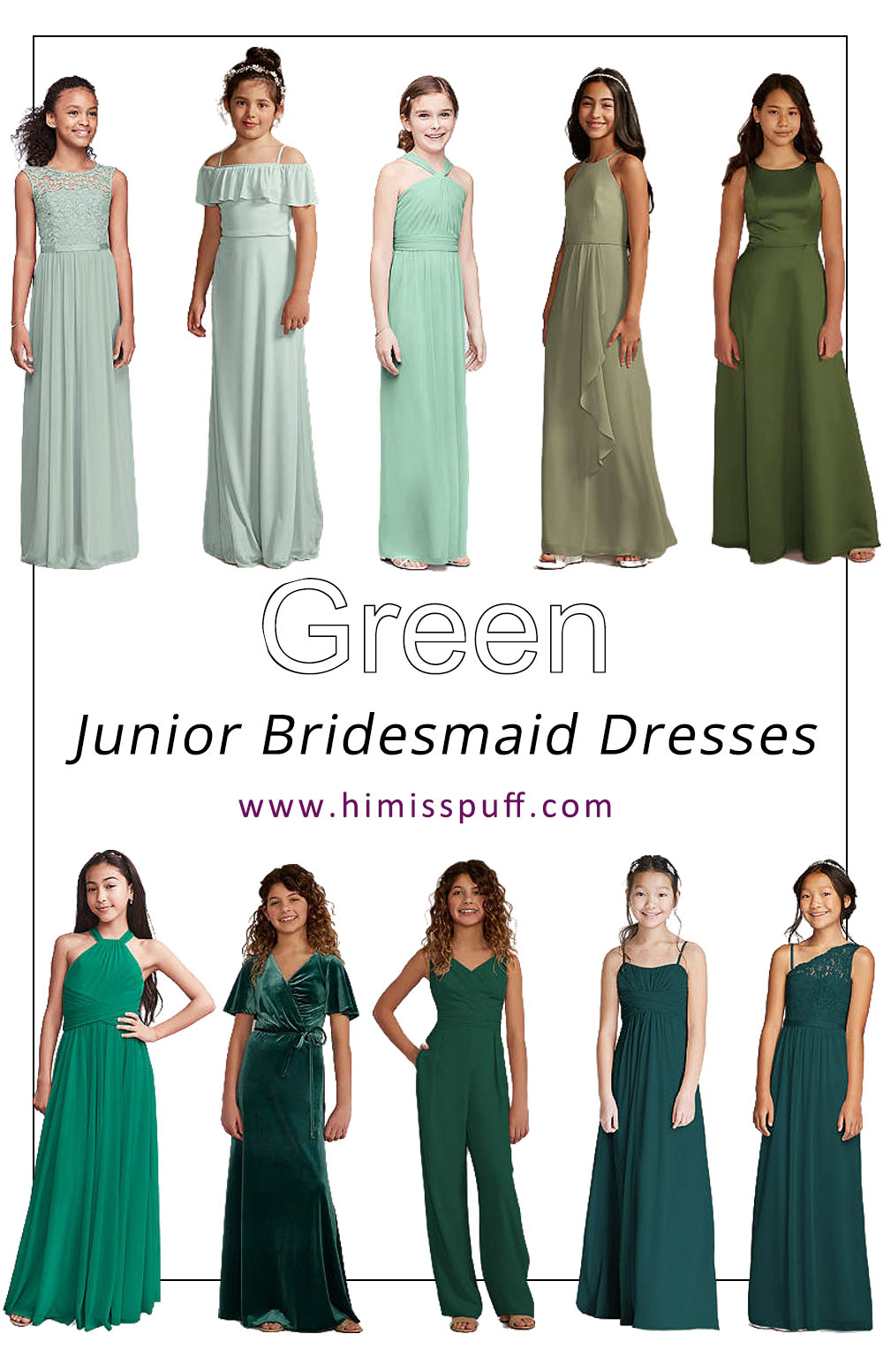 Blue / Royal Blue / Dusty Blue / Teal / Navy Blue
Junior bridesmaid dresses in blue typically have an understated elegance that stands out from standard lace and embellished dresses. From casual, romper style to elegant v-neck dresses, these blue shades bridesmaid dresses for junior bridesmaids with shy personalities make an unforgettable statement at any wedding or special event.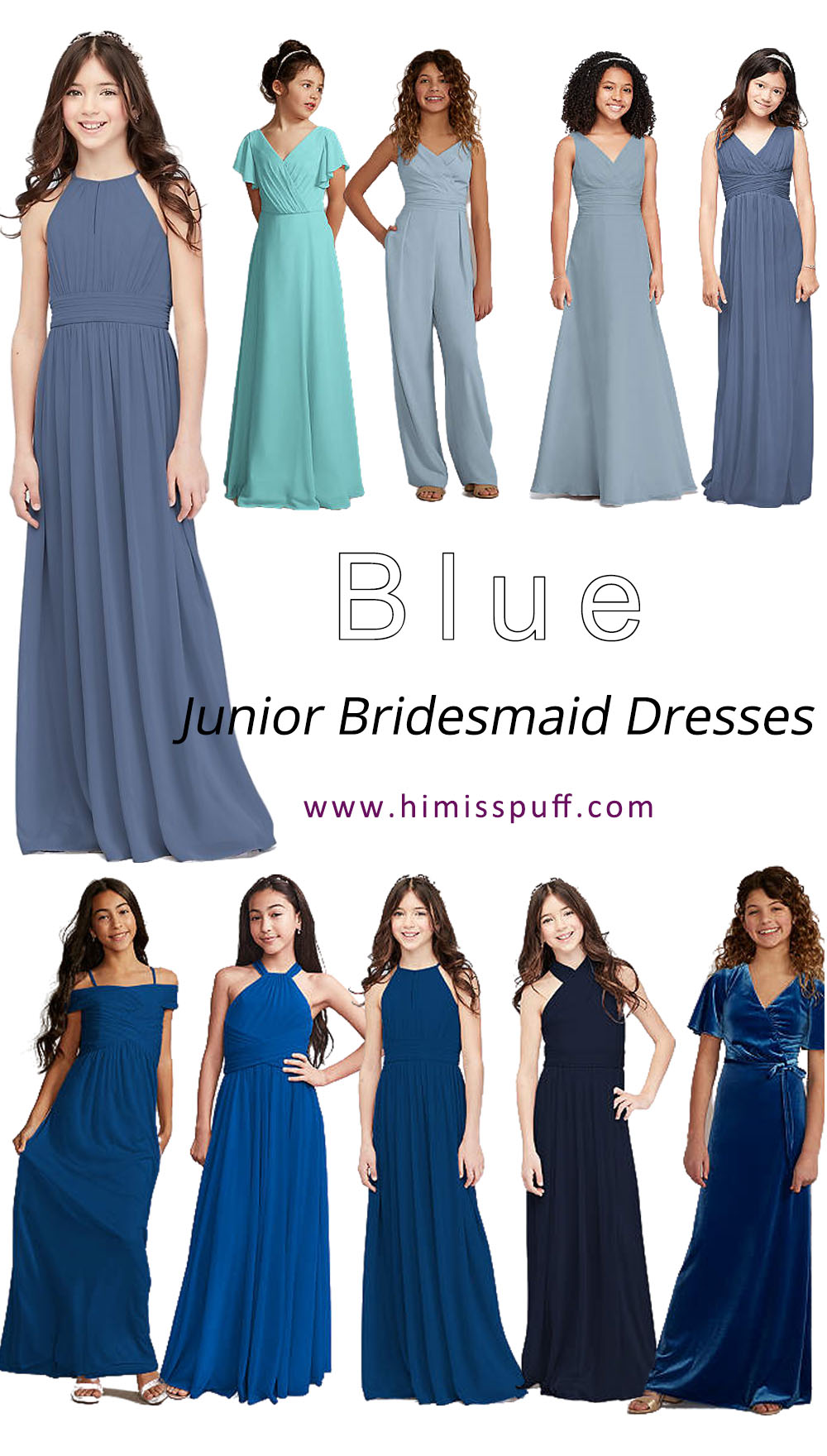 Pink / Dusty Rose / Blush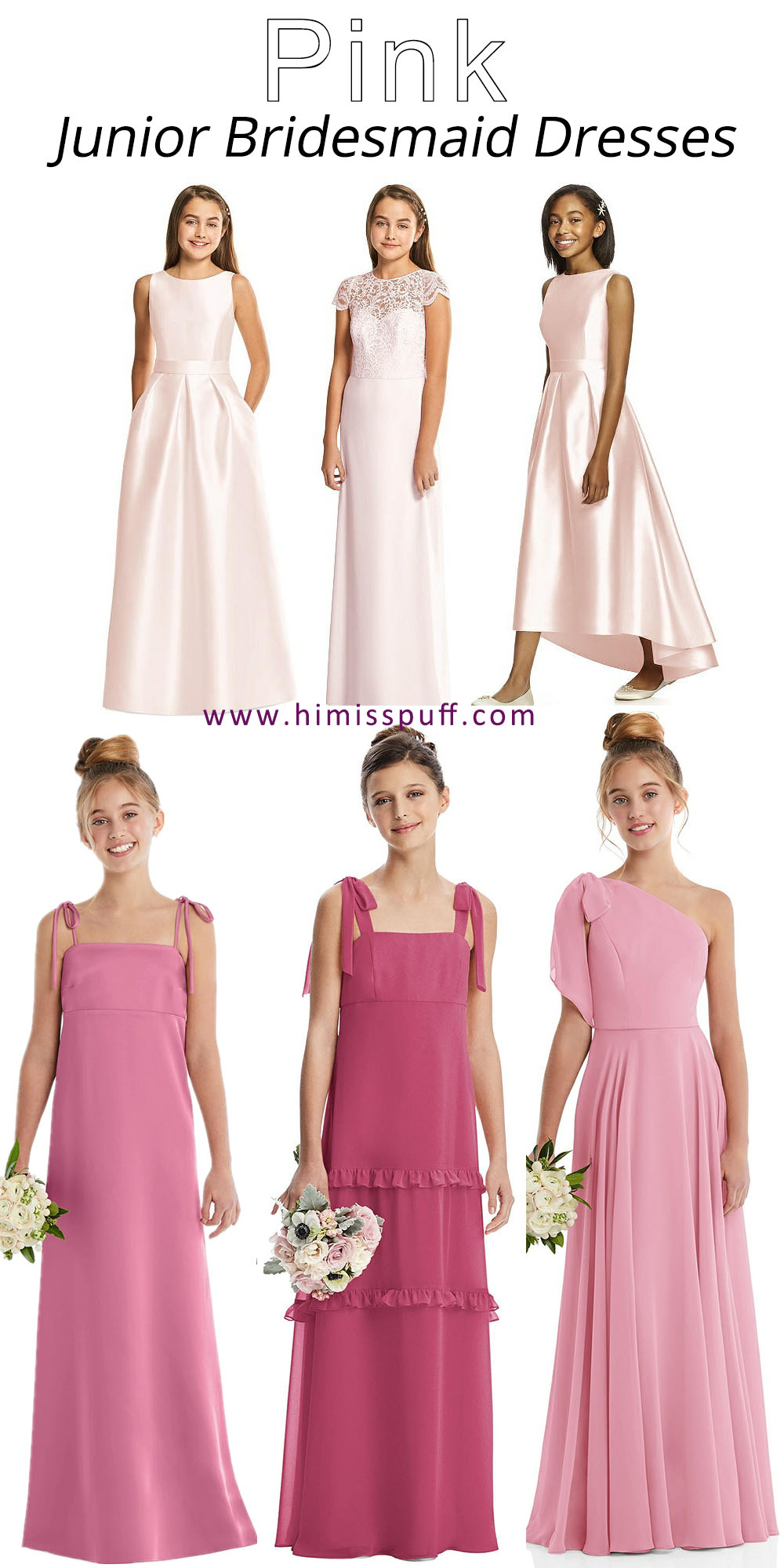 Purple / Lavender / Mauve / Plum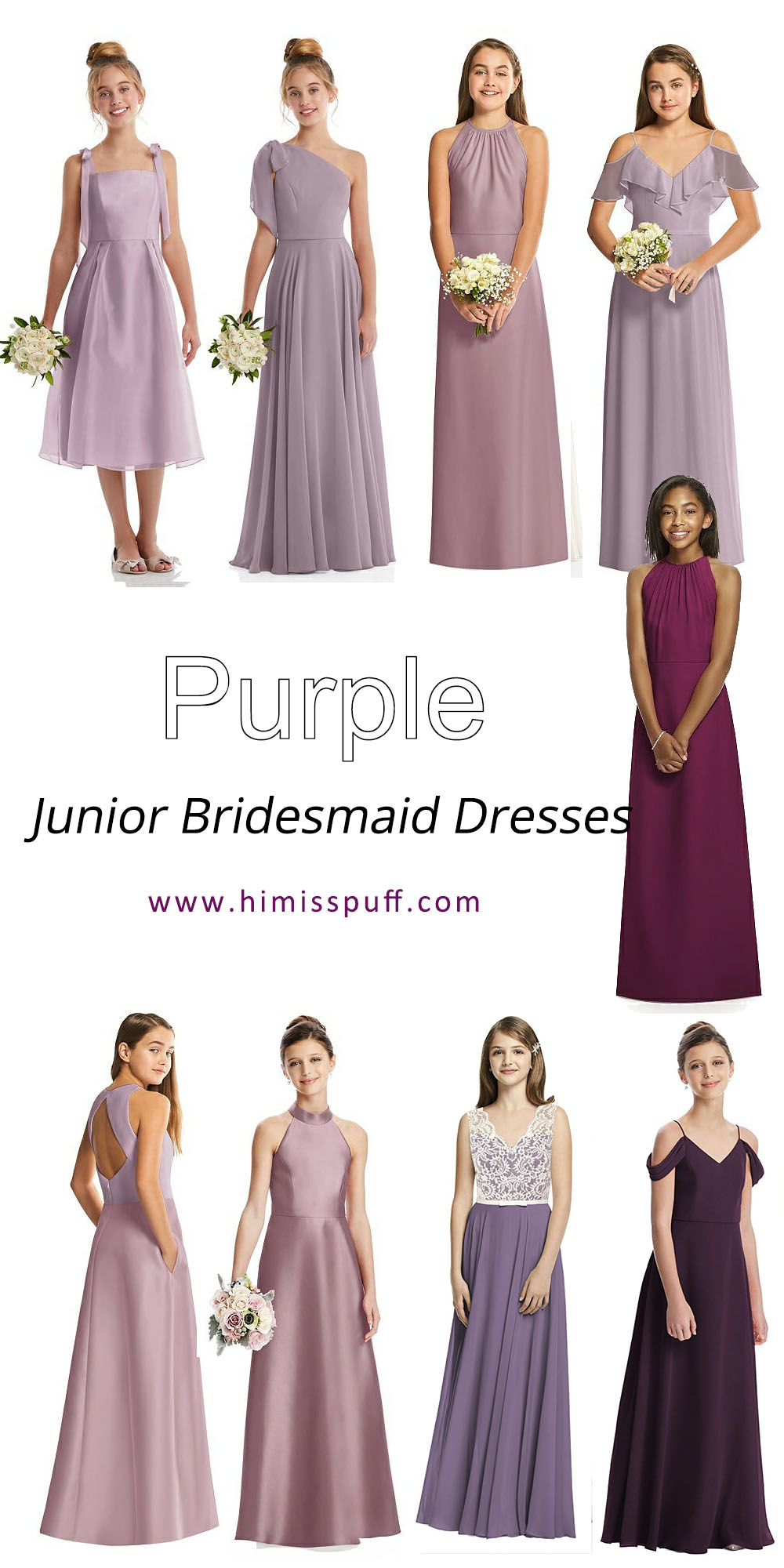 Black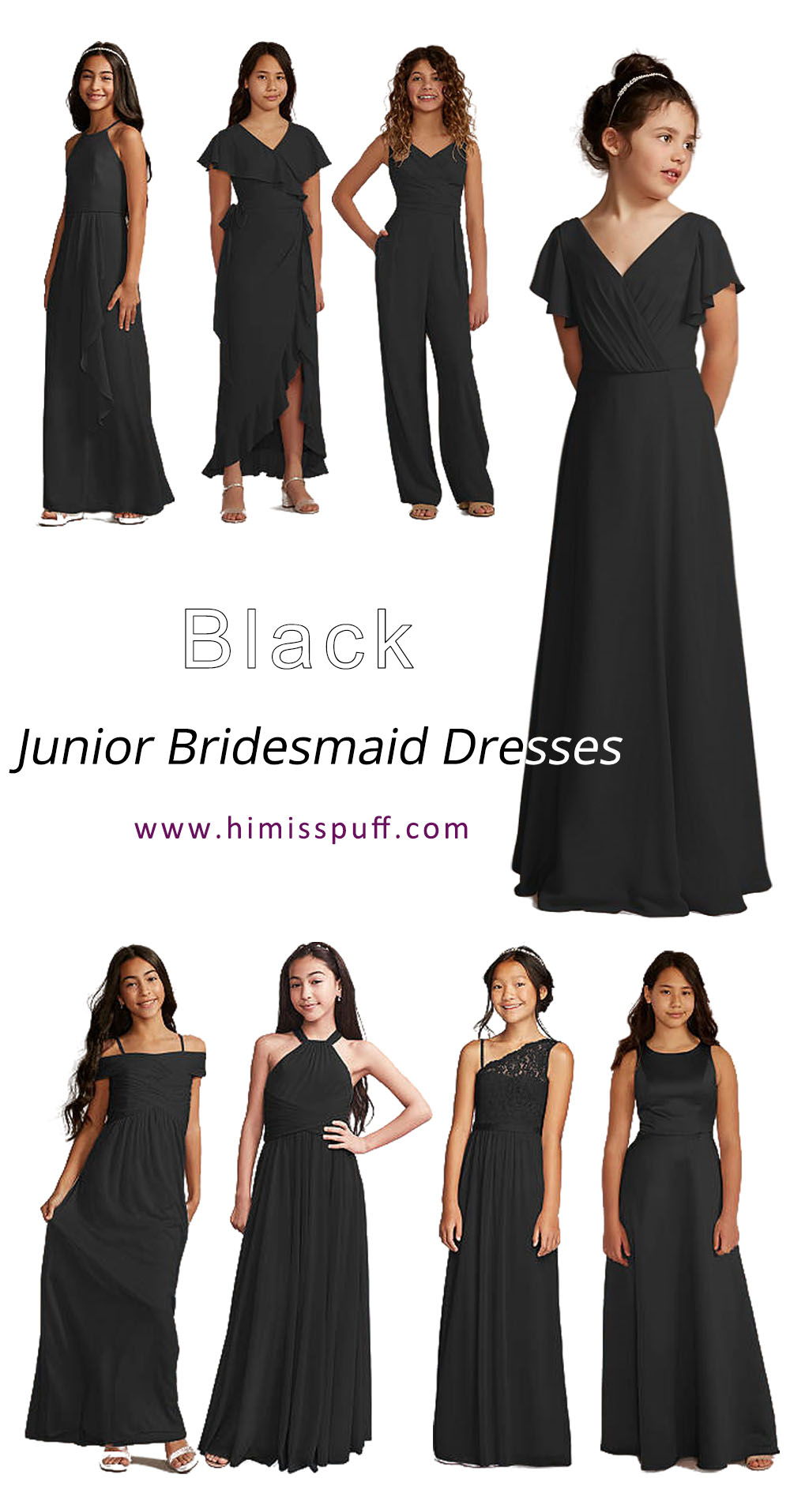 Ivory / White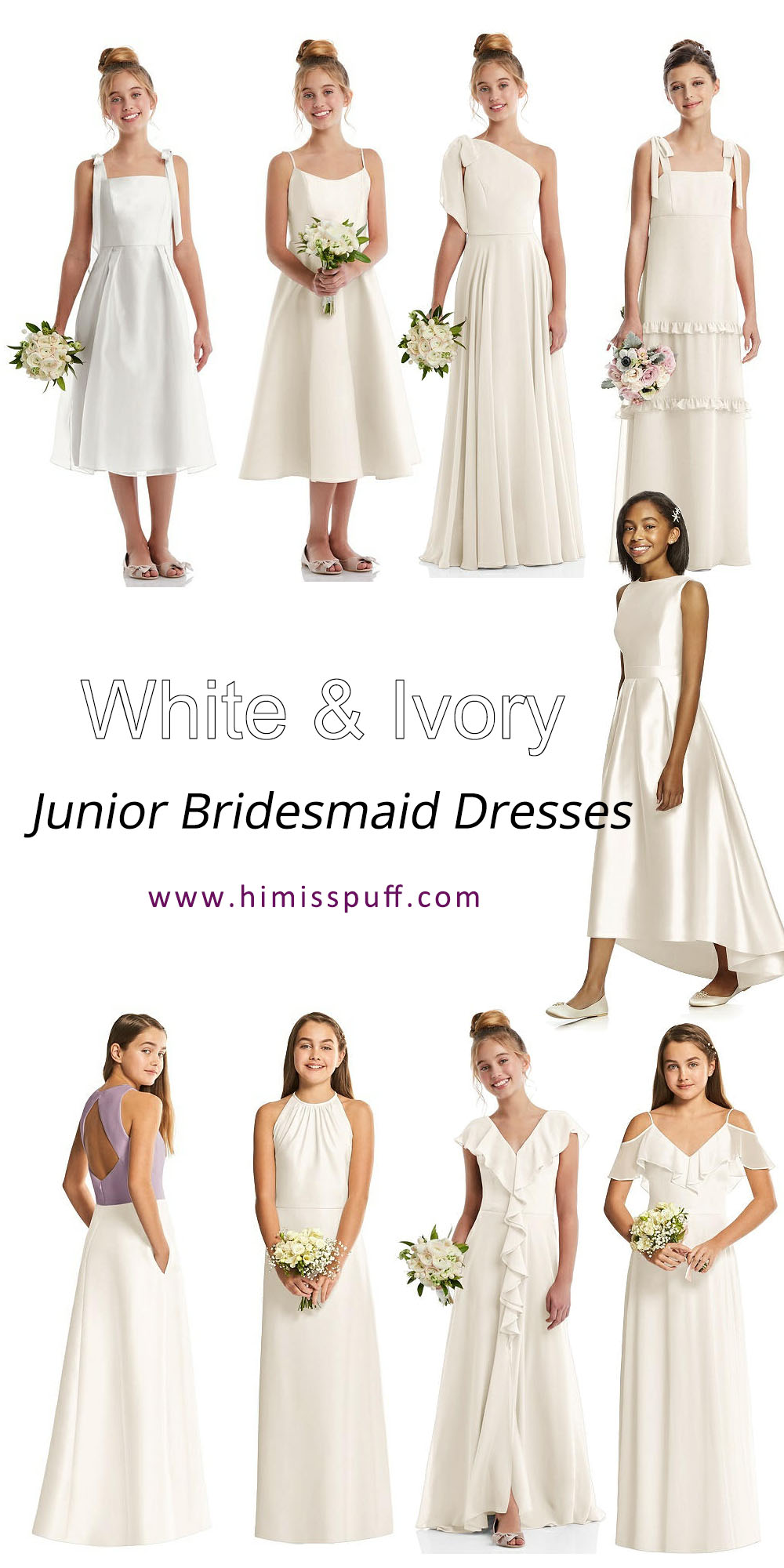 We've compiled a list of the top 40 Junior Bridesmaid dresses for your convenience. If you're looking for a dress that will fit all of your needs, this list is your best bet! From classic styles to contemporary silhouettes, we've got it covered.
FAQ
Who chooses the junior bridal party dress?
Usually, the bride picks the outfit with the help of the younger bridesmaid. The junior bridesmaid may, however, occasionally be given complete freedom to select her dress by the bride.
Can the junior bridal party wear the same dress as the rest of the bridal party?
Yes! This typically relies on the bride's preferences and whether the junior sizes are available for the wedding party dresses.
Do junior bridal parties carry bouquets?
Junior members of the wedding party typically carry the same bouquet as the rest of the group. But the bride has the last say on the matter!