2023 Newest Black Wedding Cake Ideas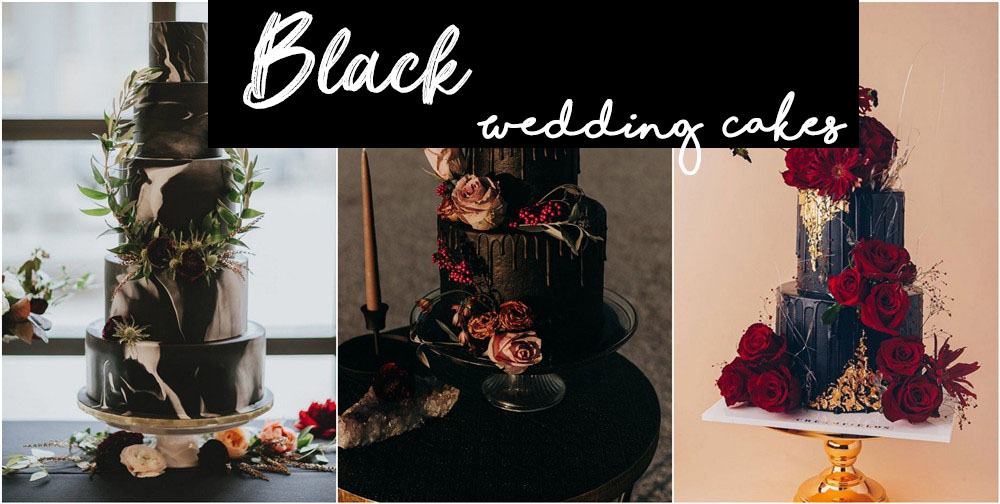 If I could change something about my wedding cake, I'd be sure to have a black wedding cake with some pink! Black wedding cakes are incredibly romantic and stylish. Recently, I was inspired by recent black Valentine's Day cakes, so I thought wedding cakes with a black color scheme would be fun to explore! It's such a unique & moody theme for couples who want to stray from traditional wedding colors. Here are some recent cakes to check out!
Red and Black
Black and red wedding cakes are usually dominated by the black and red elements present, which often leads to these cakes looking so dark that they lose some of their own personality, that is if they had any. Fortunately, the new black and red wedding cakes are brighter and more eye-catching! These black and red wedding cakes are perfect for the modern taste.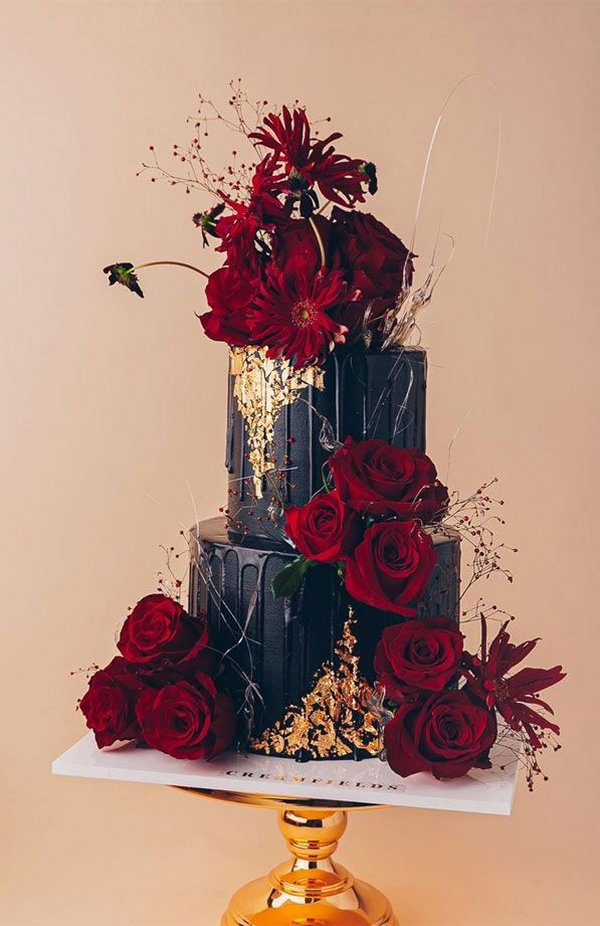 Gothic Black
Designed for the October bride who wants a halloween-inspired wedding cake, but not too cartoonish, we've put together a selection of gothic wedding cakes.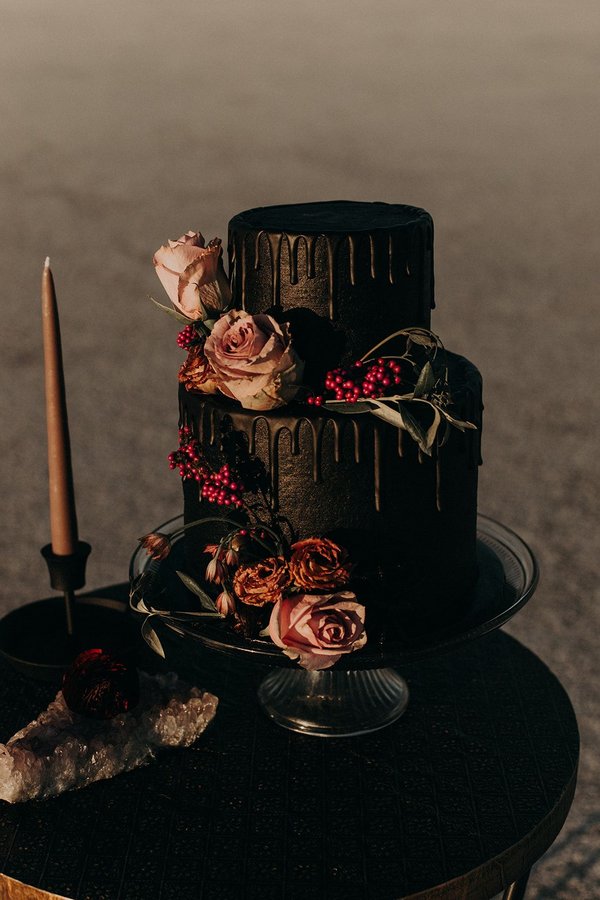 with Red Roses
A simple yet creative way to make a statement with your cake is by adding red roses on the top of your cake. You can also try mixing black and white colors to give the cake a unique and fresh appeal.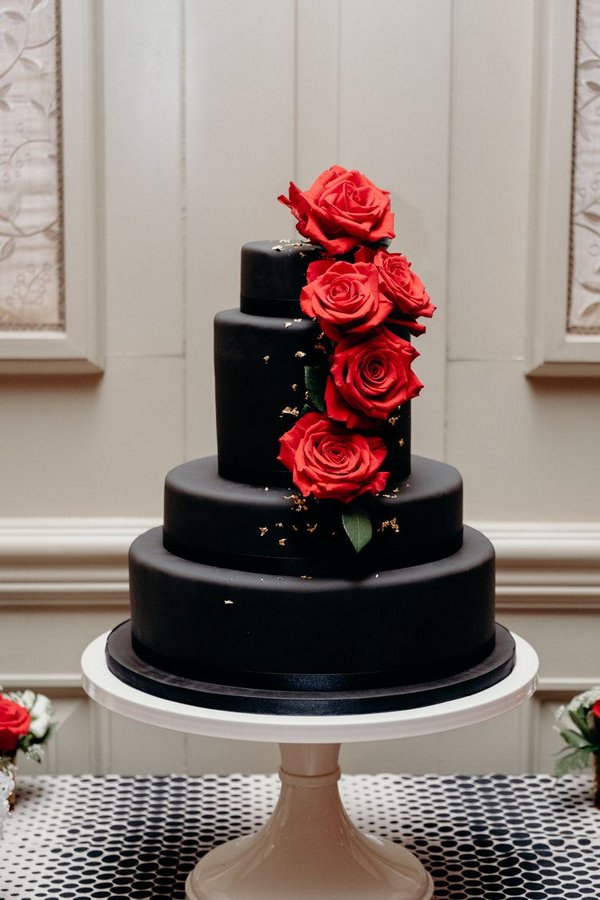 Purple and Black
If you love black and purple together, then check out these lovely wedding cakes that combine a pop of color with a bold look. Whether you are icing an entire cake or just a simple design on top, there is a nice little something for everyone that you are bound to fall in love with!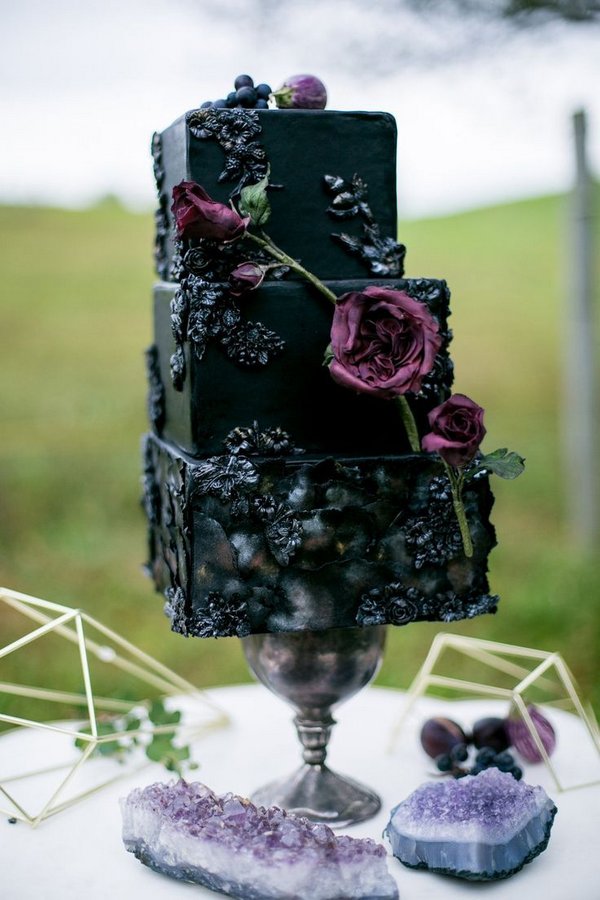 Rose Gold and Black
Sparkling diamond mines are said to be an inspiration for this modern black rose gold wedding cake.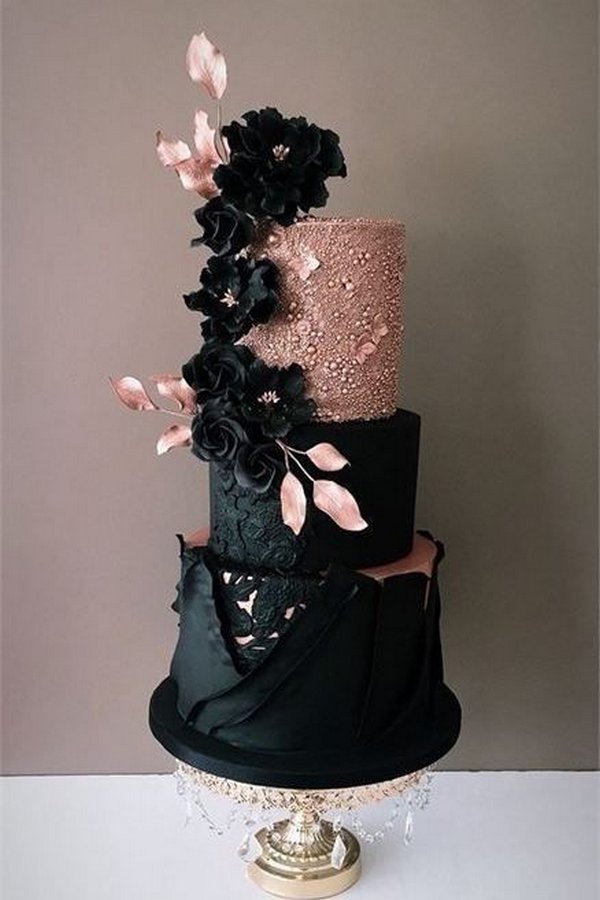 Burgundy and Black
A black and burgundy wedding cake can be a striking visual that is all about celebrating couple's love for each other and their love for wine.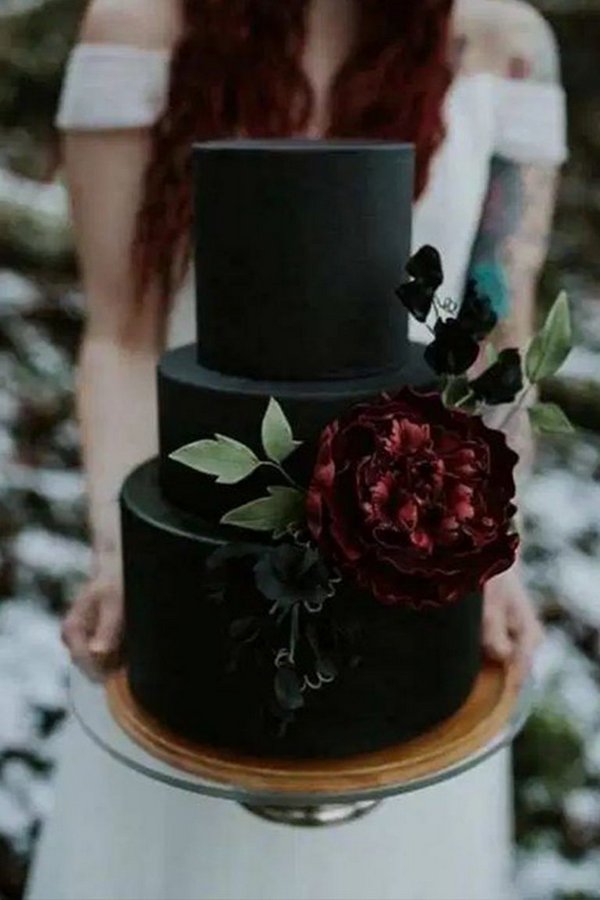 Pink and Black
The cake is a centerpiece of a wedding ceremony and any bride wants to make sure it does not fail to impress. As seen on the following designs, the cake can be either absolutely normal but have the option to be black and beautiful or unique. If you are struggling with this, take a look at any of these concepts and see what they might provide you.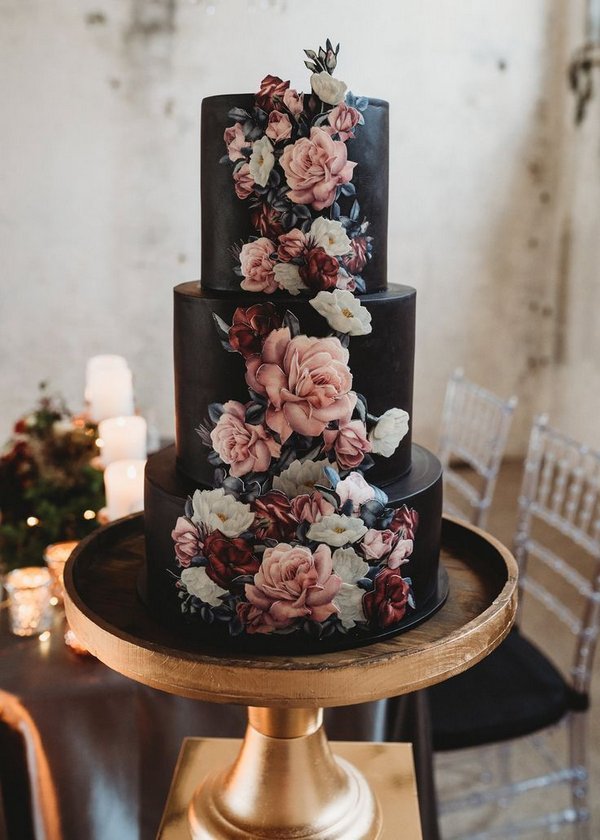 White and Black
The white and black cake wedding is one of the most popular today and looks stunning when combined with different colors. Brown, green, purple and yellow can also make an eye-catching wedding cake. One of the most popular black cake color schemes is red. Black and white cake is universally appealing to any color scheme, and the best part is you can add your own personal flare with a different color scheme in whatever style you're in.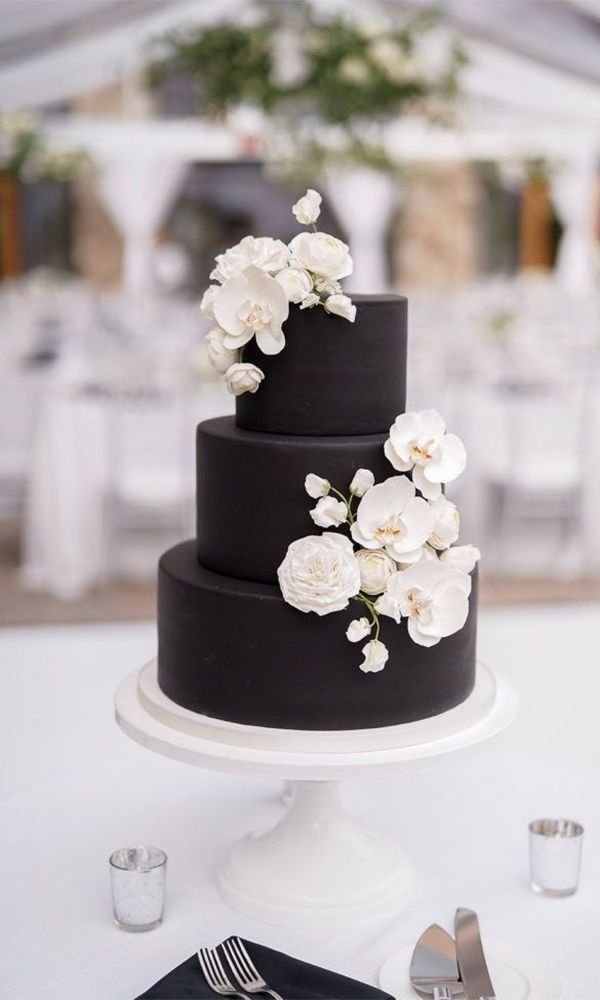 Gold and Black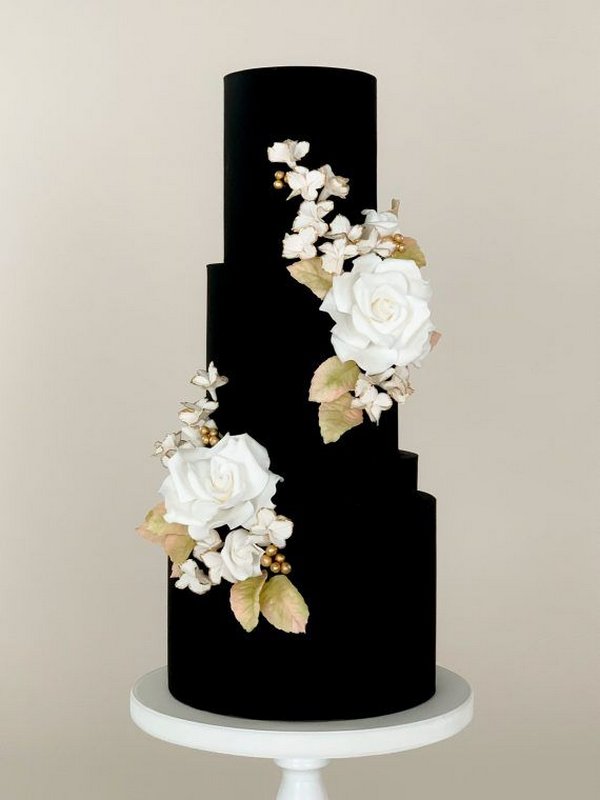 Silver and Black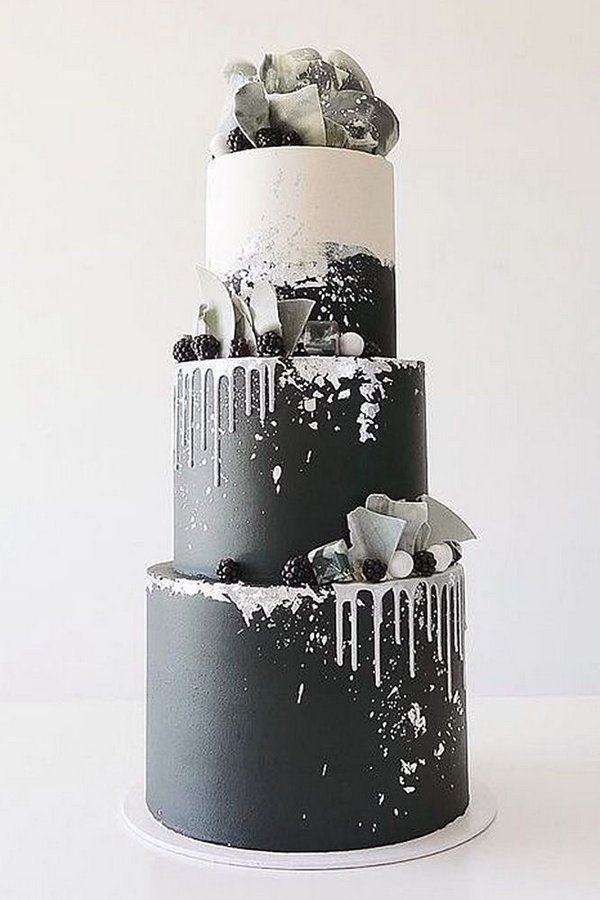 Blue and Black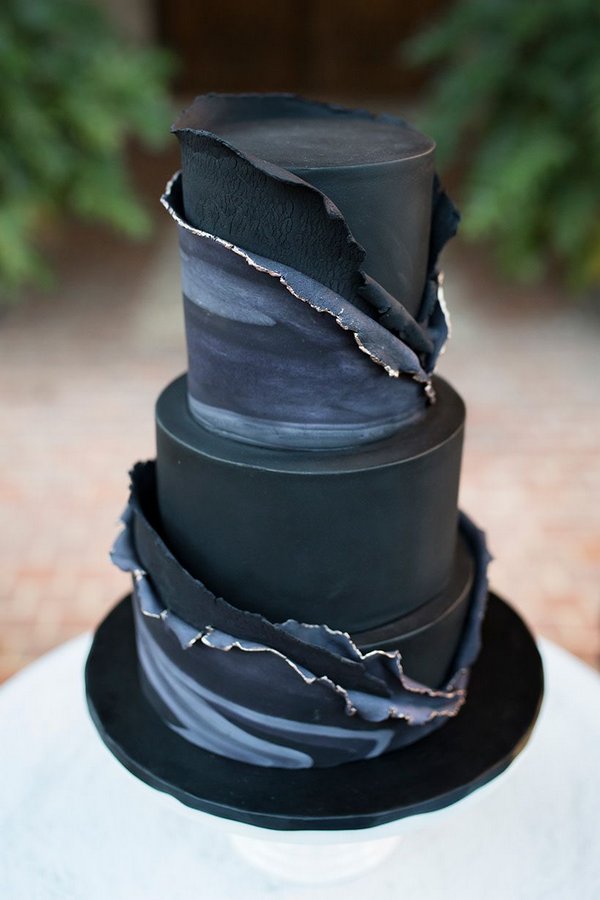 Cake Toppers & Stands