92 Birthday Card Puns to Bring Joy to the Celebration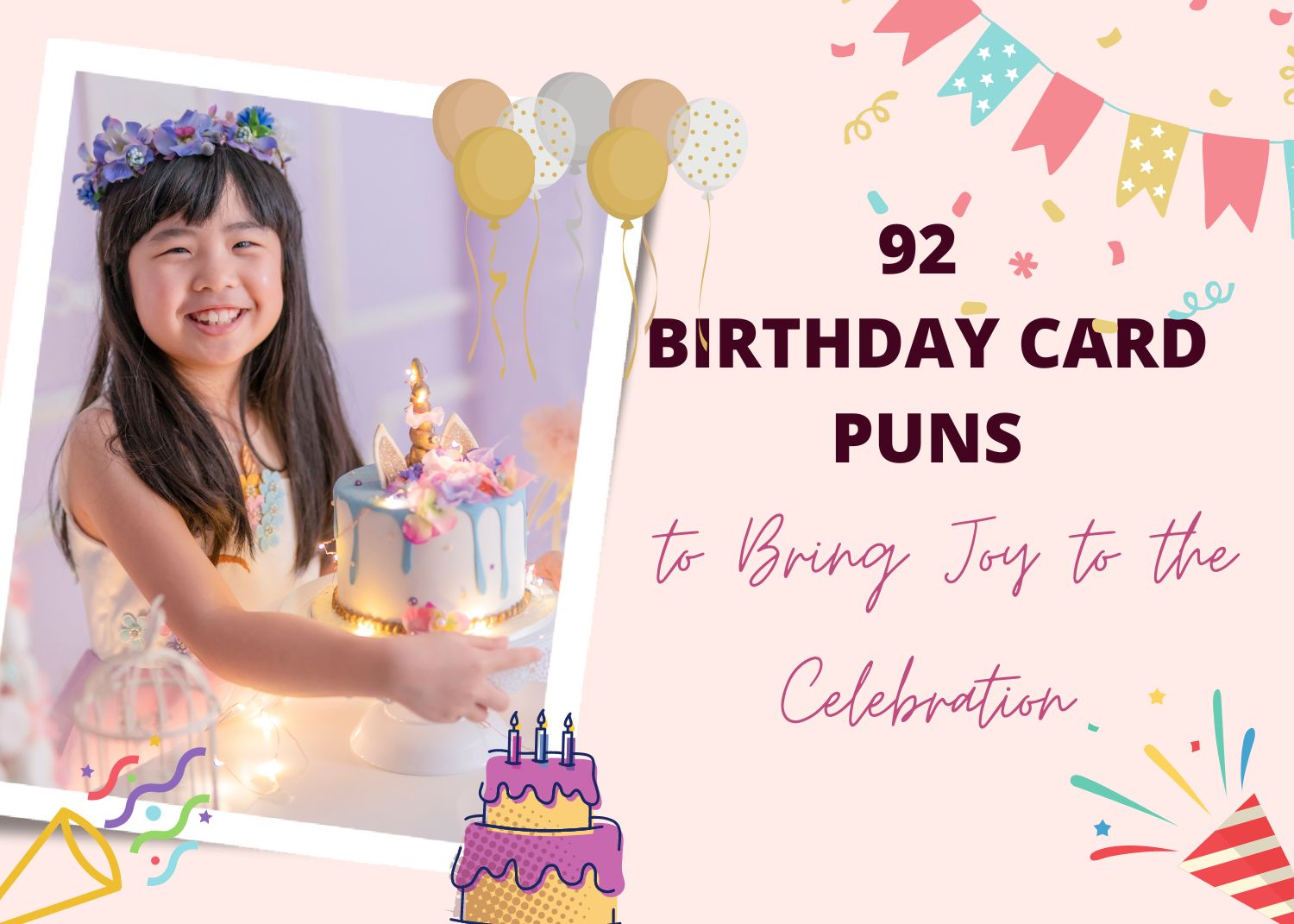 When it comes to birthdays, one of the best ways to put a smile on someone's face is by sending them a heartfelt and humorous birthday card. And what better way to add a touch of laughter than with birthday card puns? Puns are witty and clever wordplays that can lighten the mood and make your greeting card stand out. In this post, we will explore the art of incorporating birthday card puns, provide some hilarious examples, and share tips on how to craft punny messages that will leave the birthday boy or girl chuckling with joy.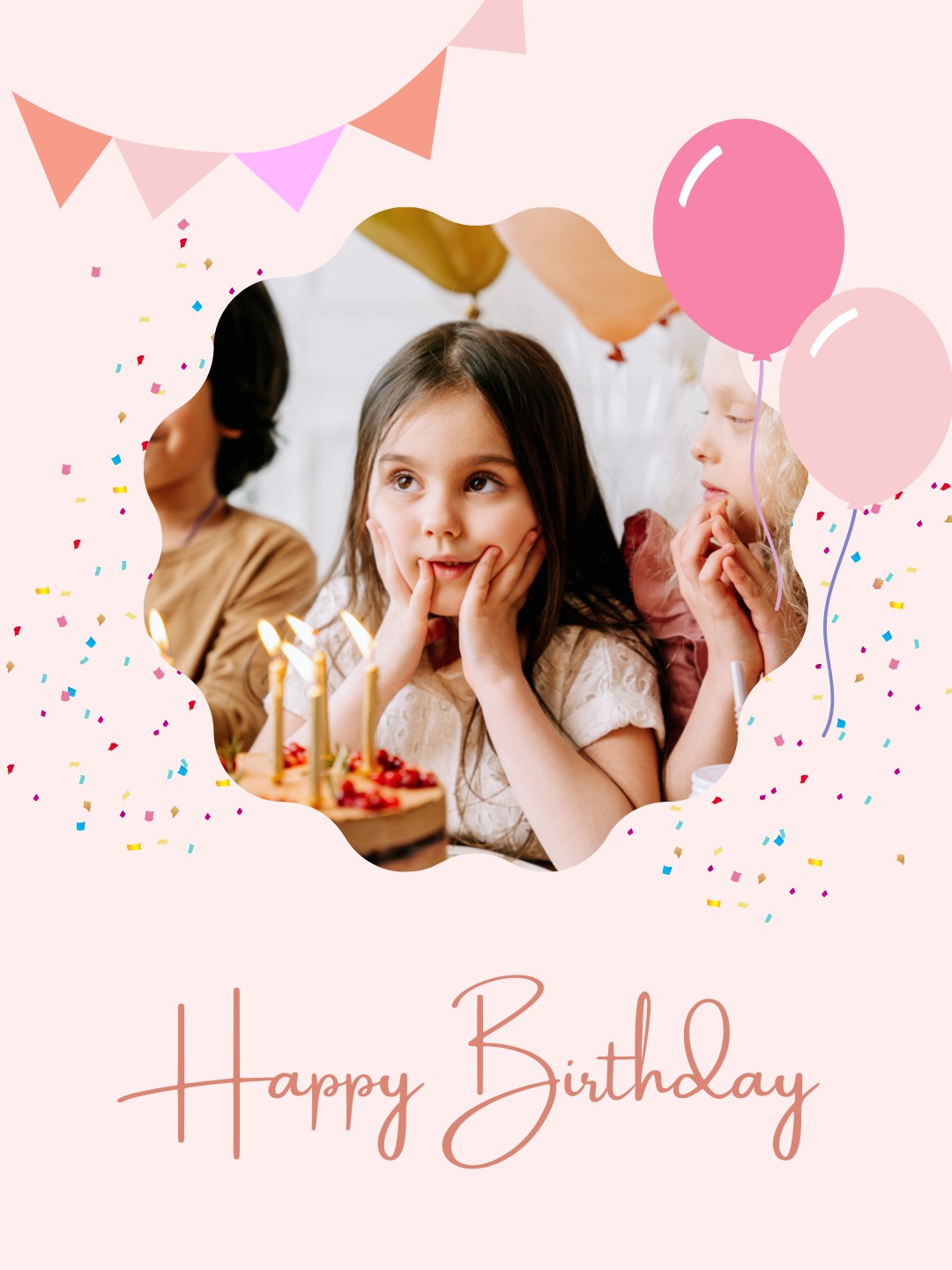 The Power of Puns in Birthday Cards
Puns have a unique ability to captivate and entertain readers. They provide a refreshing break from traditional birthday wishes and inject a dose of humor into the occasion. A clever pun can make the recipient pause, chuckle, and appreciate the thoughtfulness behind the card. Whether it's a play on words, a double entendre, or a witty twist, a well-executed pun can instantly brighten someone's day and create a memorable birthday experience.
Tips for Crafting the Perfect Birthday Card Pun
While puns can be delightful, crafting the perfect pun requires a bit of creativity and thoughtfulness. Here are some tips to help you come up with puns that will leave the birthday celebrant in stitches. First, consider the recipient's personality and interests. Tailoring the pun to their preferences will make it even more enjoyable. Second, brainstorm words or phrases related to birthdays, such as cake, candles, or presents, and find clever ways to incorporate them into your pun. Lastly, don't be afraid to experiment and have fun with wordplay. Play around with rhymes, homophones, or even popular sayings to create your own unique and hilarious puns.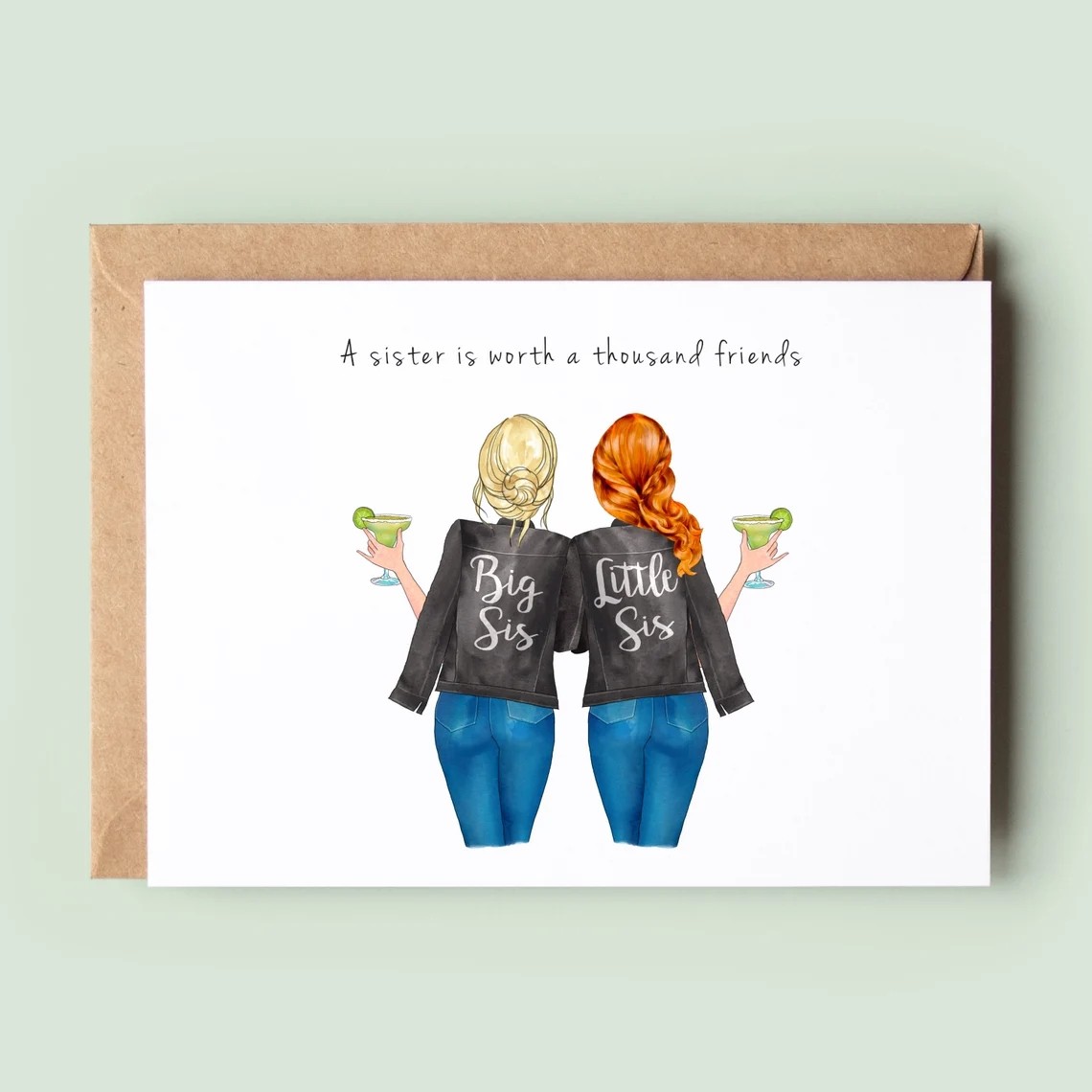 Birthday Card Puns: Examples to Inspire You
Need some inspiration for your birthday card puns? Look no further! Here are a few examples to get your creative juices flowing:
Age is just a number, but cake is a mathematical proof of deliciousness!
Age is irrelephant, so enjoy your day.
Alpaca a bottle of wine to celebrate your birthday!
Another birthday? No prob-llama!
Avo great birthday.
Bird on the street is, it's your birthday.
Break out the corkscrew because you have aged to perfection.
Celebrating you is a piece of cake.
Dim-sum body say it's your birthday?
Don't worry, I didn't froget your birthday.
For the record, you're not old, you're a classic.
Get ready to pod-y.
Go ahead, cake my day.
Happy beer-thday, bud.
Happy bird-day to you.
Happy birthday … no matter how you slice it.
Happy birthday to a paw-some buddy.
Happy birthday to my otter half.
Happy birthday to roo!
Happy birthday! I can bearly contain my excitement.
Happy birthday, best tea.
Happy birthday, lettuce turnip the beet!
Happy birthday, you're puggin' awesome.
Happy birthday. We really must ketchup soon.
Happy birthday. You're one in a melon.
Happy panda-emic birthday.
Have a berry good birthday.
Have a flantastic birthday.
Have a grate birthday. Hope that's not too cheesy.
Have a toad-ally awesome birthday.
Have an egg-cellent birthday.
Happy birthday! Time to celebrate another trip around the sun – don't forget your SPF!
Have some cake and ice cream to celebrate sherbert day!
Here's to a soup-er birthday!
Hey shorty, it's sherbert day.
Hey there, corgeous, happy birthday.
Hippo-birthday to you!
Hope you are having a turtley awesome birthday.
Hope your birthday is shrimply amazing.
Hoping your birthday doesn't lead to a barf-day. You know what I mean.
I always get emotional on my birthday. Even my cake is in tiers.
I can't cake my eyes off of you.
I donut know what I would do without you. Happy birthday.
I got you popcorn for your birthday because you're poppin'.
I hope you have a purr-fect birthday.
I hope you have an unbe-leak-able birthday!
I tried to offer a teddy bear some birthday cake, but he was already too stuffed.
I'm not kitten, it's your birthday!
It is your birthday … you batter believe it!
It's sherbet day.
Let's make like candles on a birthday cake and get lit.
Let's make like raccoons and get trashed.
Let's shell-ebrate.
Let's taco 'bout your birthday.
Life is like a birthday candle – the more you blow, the shorter it gets!
Llama just say, happy birthday to you.
Look hooos having a birthday.
Loving you is a piece of cake.
Milk your birthday for all it's worth.
Miso happy it's your birthday.
More candles means a bigger wish!
Nothing holds a candle to you.
Oh deer, it's your birthday.
Olive that it's your birthday today!
Once you're over the hill, that's when you begin to really pick up speed.
Raisin a toast for your birthday.
Sending you s'more birthday wishes.
So glad you're still alive and cake-ing.
So you're spaghetting older.
Some only dream of birthday cake, and others bake it happen.
Some only dream of cake. Others bake it happen.
Sound the a-llama, it's your birthday!
The cat's out of the bag. … It's your birthday!
The one with your birthday.
Time to par-tea!
Turning 21 … is nothing to wine about.
Whale, whale, whale, it's your birthday.
Wishing my sauciest friend an A1 birthday.
Wishing you a sloth of fun on your birthday.
Wishing you a 'pawsome' birthday filled with love and treats!
Yeti or not, it's your birthday.
Yoda best, birthday girl.
You feta have a … gouda birthday.
You make my life so fun-fetti.
You'll always have a pizza my heart. Happy birthday.
You're a quaran-teen now. Happy birthday!
You're not old. You're aged to perfection.
Your birthday cake brings all the boys to the yard.
Your birthday is kind of a big dill.
You're a koalaty friend. Happy birthday!
You're old, but I do not carrot all.
You're pretty dino-mite. Happy birthday!
Feel free to customize these examples or use them as a starting point to create your own pun-tastic messages that perfectly capture the birthday spirit.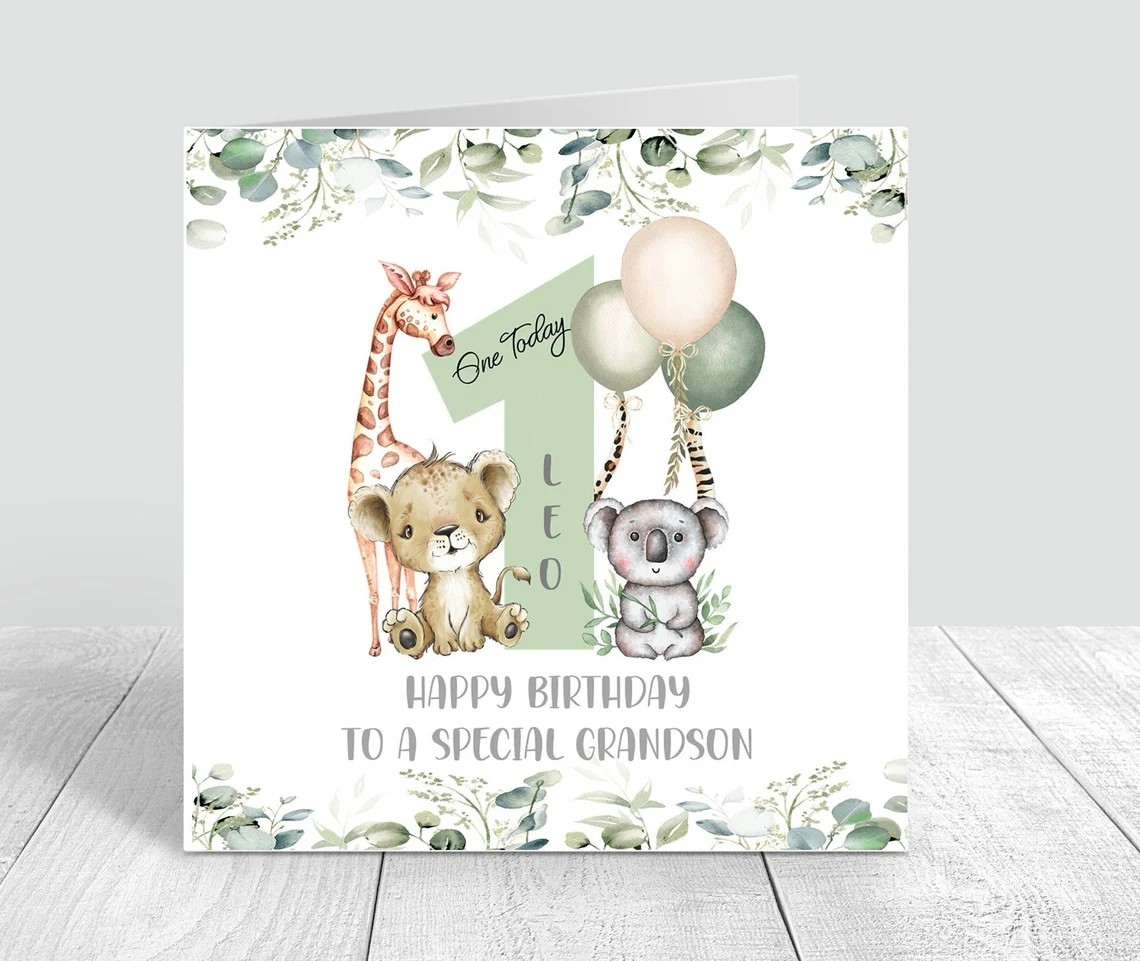 The Dos and Don'ts of Birthday Card Puns
While puns can be incredibly amusing, it's important to strike the right balance. Here are some dos and don'ts to keep in mind when incorporating puns into your birthday cards. Do be mindful of the recipient's sense of humor and avoid potentially offensive or controversial puns. Do keep the puns light-hearted and cheerful, steering clear of anything that could dampen the celebratory mood. Don't overdo it with too many puns in a single card, as it can become overwhelming and dilute the impact. Don't force a pun if it feels forced or unnatural. Remember, the goal is to bring a smile to the recipient's face, so ensure your puns are clever and genuine.
How to Present Birthday Card Puns
To maximize the impact of your birthday card puns, consider these presentation tips. Firstly, write the pun on the front of the card, ensuring it catches the recipient's attention right away. Secondly, if you have a visual talent, create a playful illustration that complements the pun and enhances its humor. Lastly, consider the element of surprise by hiding a pun inside the card, so the recipient discovers it as they unfold the greeting. A well-executed presentation will elevate your pun and create a memorable birthday experience.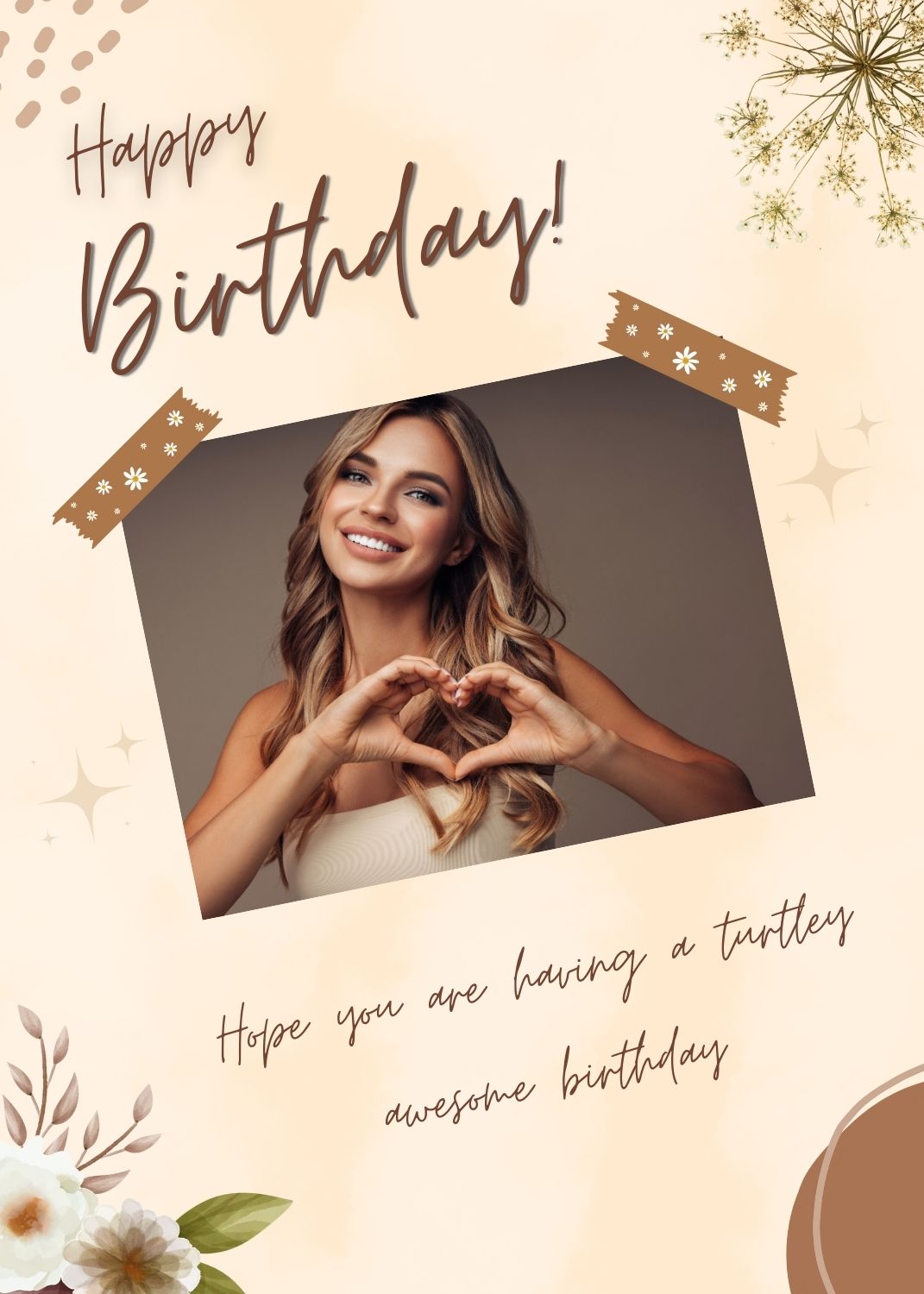 FAQs
Are birthday card puns suitable for all ages?
Yes, birthday card puns can be tailored to suit any age group. However, it's essential to consider the recipient's preferences and sense of humor. Some puns may be more suitable for adults, while others may be perfect for kids or teenagers.
Can I use puns in electronic birthday cards?
Absolutely! Puns work well in both physical and electronic cards. If you're sending an e-card, you can incorporate puns into the text or even include animated elements that bring the pun to life.
How do I come up with original birthday card puns?
The key to creating original puns is to think creatively and have fun with words. Start by brainstorming birthday-related terms and experiment with different wordplay techniques. Don't be afraid to get playful and let your imagination run wild.
What if the recipient doesn't understand the pun?
While puns are generally appreciated for their cleverness, not everyone may immediately grasp them. If you're concerned about the recipient's understanding, you can include a lighthearted explanation or a follow-up sentence that clarifies the intended humor.
Conclusion:
Incorporating birthday card puns is a delightful way to add laughter and personality to your greetings. By following the tips provided, crafting clever puns, and presenting them thoughtfully, you can create a memorable birthday experience that will leave the recipient smiling from ear to ear.