147 Fall Puns That Will Leaf You Smiling All Season Long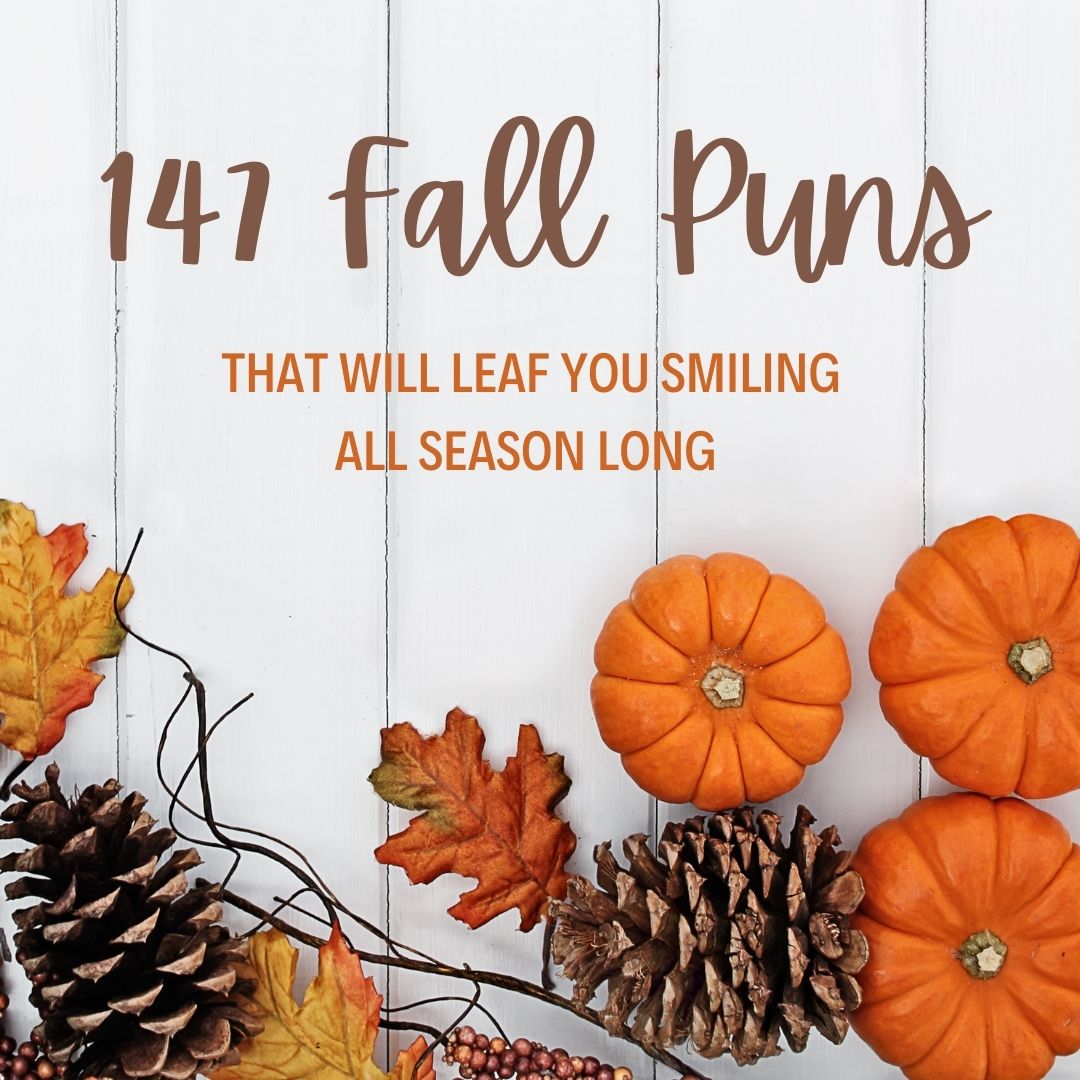 As autumn approaches, it's time to embrace the crisp air, vibrant foliage, and pumpkin-spiced everything. And what better way to celebrate the season than with some hilarious fall puns? Whether you're looking for a good laugh or clever wordplay, we've compiled a list of 147 fall puns that will leaf you smiling all season long. So, grab a mug of hot apple cider and get ready to fall in love with these pun-tastic delights!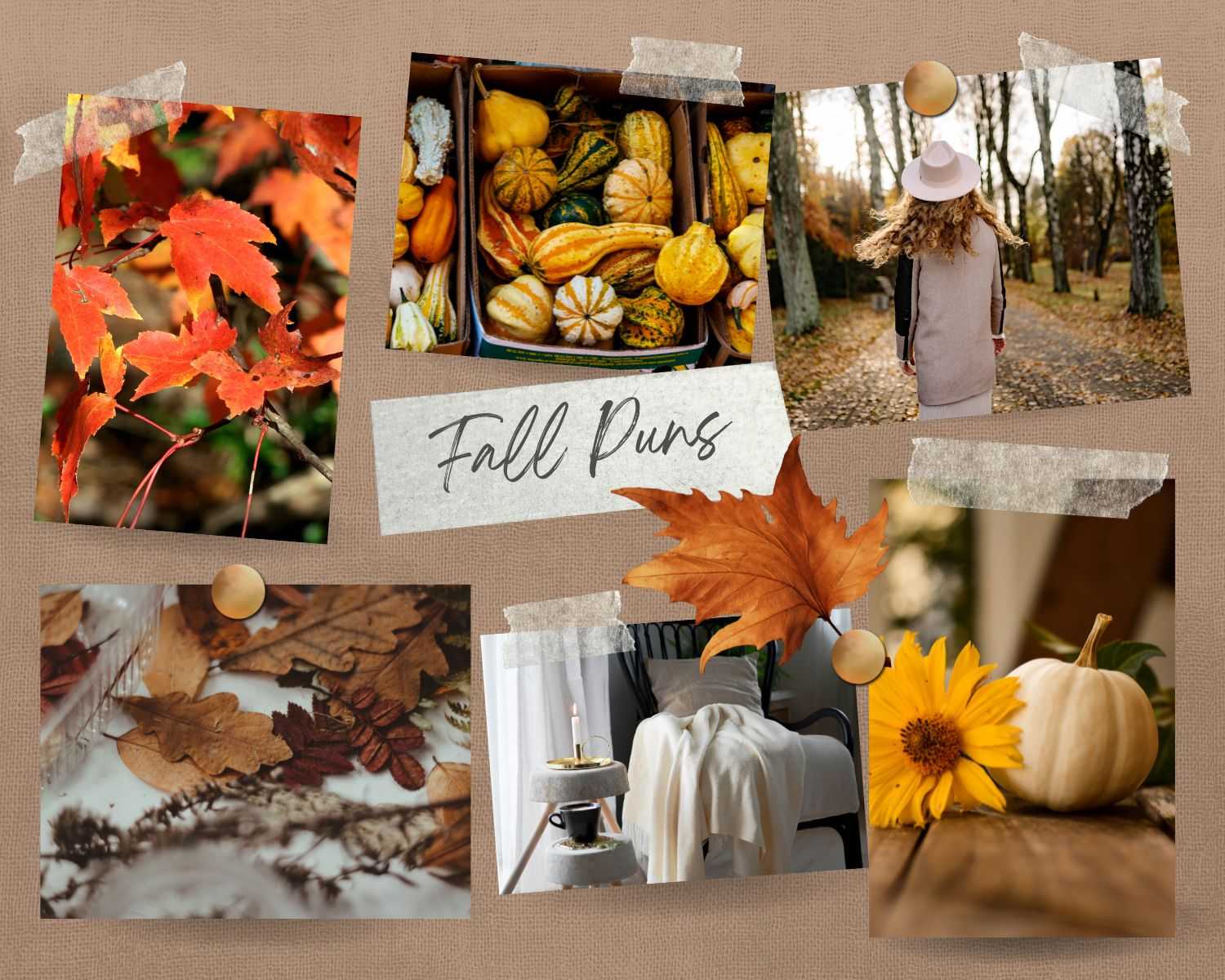 Funny Fall Puns
A pumpkin a day keeps the doctors away.
After a good summer fling, it's time to fall in love.
Are you oak-ay? Yes, I'm pine.
Blessed and pumpkin spice obsessed!
Crisp air, don't care.
Dad is such acorn-y person.
Don't be afraid to fall.
Don't even chai to say you love fall more than me.
Don't sweat the fall stuff.
Donut know what I ever did without my PSL.
Fall in love with moments.
Fall is a-maize-ing.
Fall-elujah
Hay girl, hay!
Hay there, hot stuff!
Humpty Dumpty had a great fall — hope you do too!
I always fall head over heels for fall.
I donut know what I ever did without pumpkin spice.
I haven't tripped, but here I am in the fall.
I like you a latte.
I yam what I yam.
If it isn't pumpkin flavored, I don't want it.
I'm acorn-y person.
I'm so excited to chai on all the fall sweaters.
It feels like scarecrows are stalking us.
It's time to fall in love.
Let's pumpkin spice things up a bit.
Let's squash the drama and leaf it all behind.
May the forest be with you.
Mum's the word!
My favorite fall outfit is a har-vest.
New pinecone, who dis?
Orange you glad it's fall?
Quit being so witchy-washy!
Resting witch face
Sweater weather is always better.
This cooler weather is soup-er.
This latte is spice-tacular.
This maze is going to be a piece of spice cake.
Trick or treat yo' self.
What month does every tree dread? Sept-timmmberrr!
Witch fall flavor is your favorite?
Witches get stitches.
Witchy-washy
With summer over, it's time to chill.
You autumn know.
You truly a-maize me!
Your pumpkin carving skills are a-maize-ing!
You're nuttier than a fruitcake!
Leaf Puns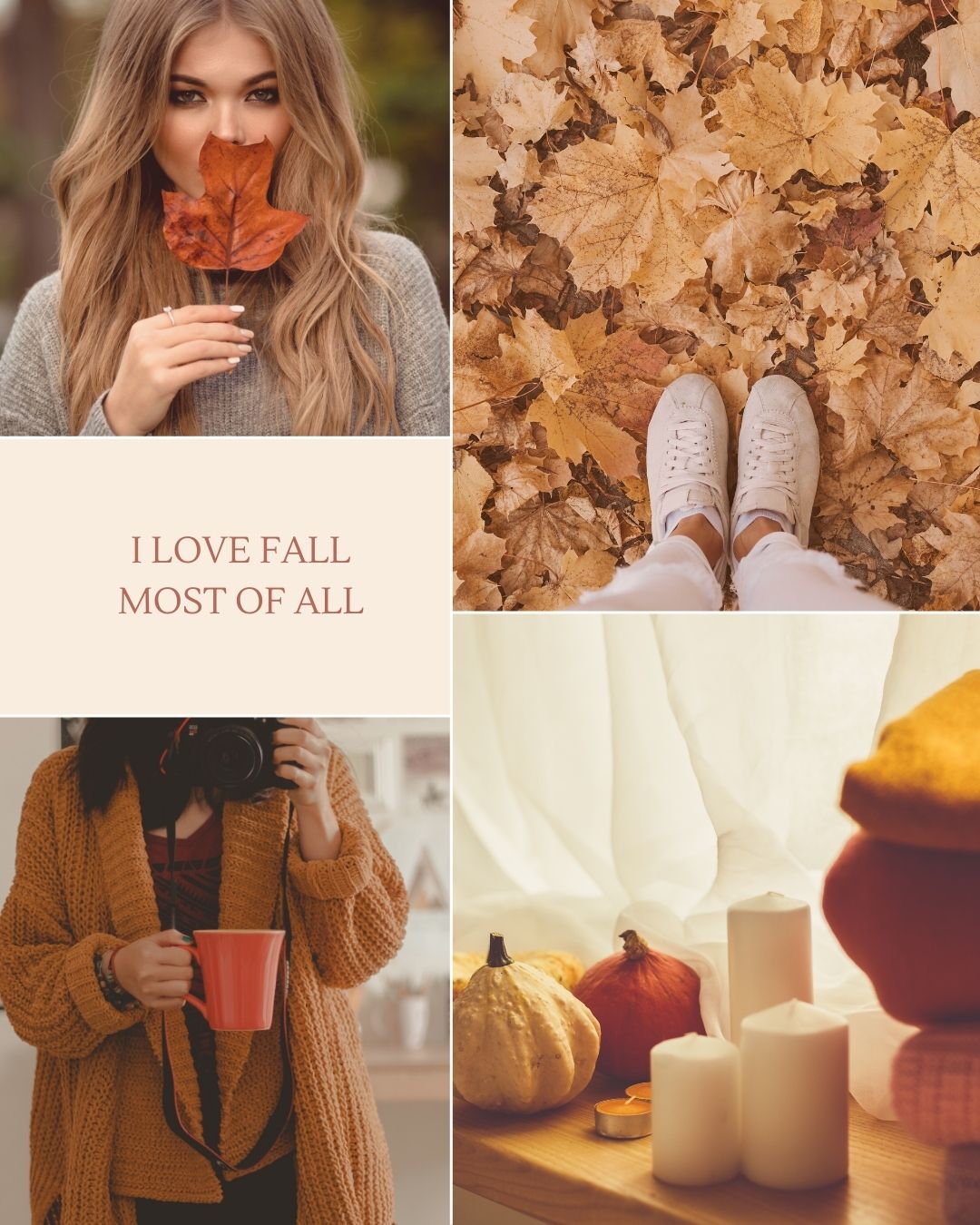 Are you oakay? Yes, I'm pine.
Beati-fall
Be-leaf in yourself and you can do anything.
Don't leaf out! It's fall.
Don't stop be-leafing.
Don't leaf me hanging.
Don't leaf me!
Don't stop be-leafing.
FALLing in love.
I can't be-leaf it!
I would never leaf you.
If money grew on trees, we'd be raking it in.
If you don't like fall, make like a tree and leave.
I'm turning over a new leaf this fall.
Leaf me alone.
May the forest be with you.
Maybe she's born with it. Maybe it's maple leaves.
Oh autumn, please don't ever leaf me again.
Orange you happy it's fall?
Seeing is be-leaf-ing!
This weather is un-be-leafable.
We'll make you a be-leaf-er!
What did the ginkgo tree say when it answered the phone? "Yellow!"
You don't like the outdoors? Unbe-leaf-able.
You're so beautiful, even the leaves fall for you.
Pumpkin puns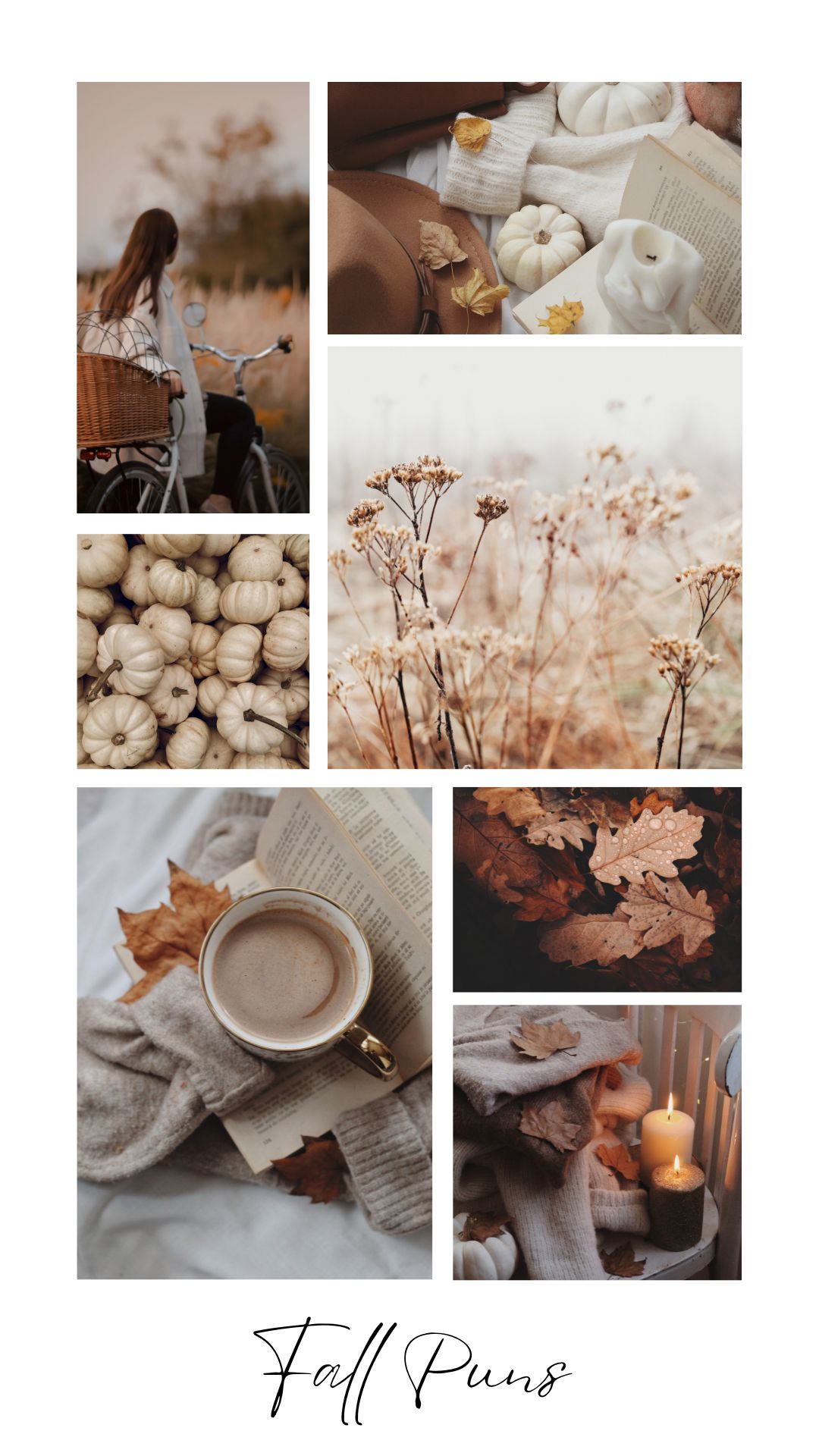 Do you think Gourdon Ramsay would have some good pumpkin recipes?
Don't be a jerk-o-lantern
Easy as pumpkin pie
Give 'em pumpkin to talk about.
Go big or gourd home.
Gourd of the Rings
Happy hollow-ween.
Have a gourd time!
Hello, gourdgeous.
Hey pumpkin, you're looking boo-tiful.
I love pumpkin spice a latte.
I spy with my little pie.
I'm a pun-king.
I'm ahead of the carve.
Let's give 'em pumpkin to talk about
Let's get lit.
Let's squash this rumor right now.
Looking for puns? I'm a pun-king.
Nothing to seed here. (Seriously, we ate all the pumpkin seeds.)
Oh my gourd!
Pie beg to differ!
Piece (of pie) out.
Pumpkin pi.
Pumpkin spice and chill
Pumpkin spice and everything nice.
Smashing pumpkins
Snack-o-lantern
Squash goals
With all the pumpkins around, autumn is definitely the most gourd-geous season.
Wow, you're jacked.
You're my lil' chunk of pumpkin!
You're the pick of the patch.
Halloween puns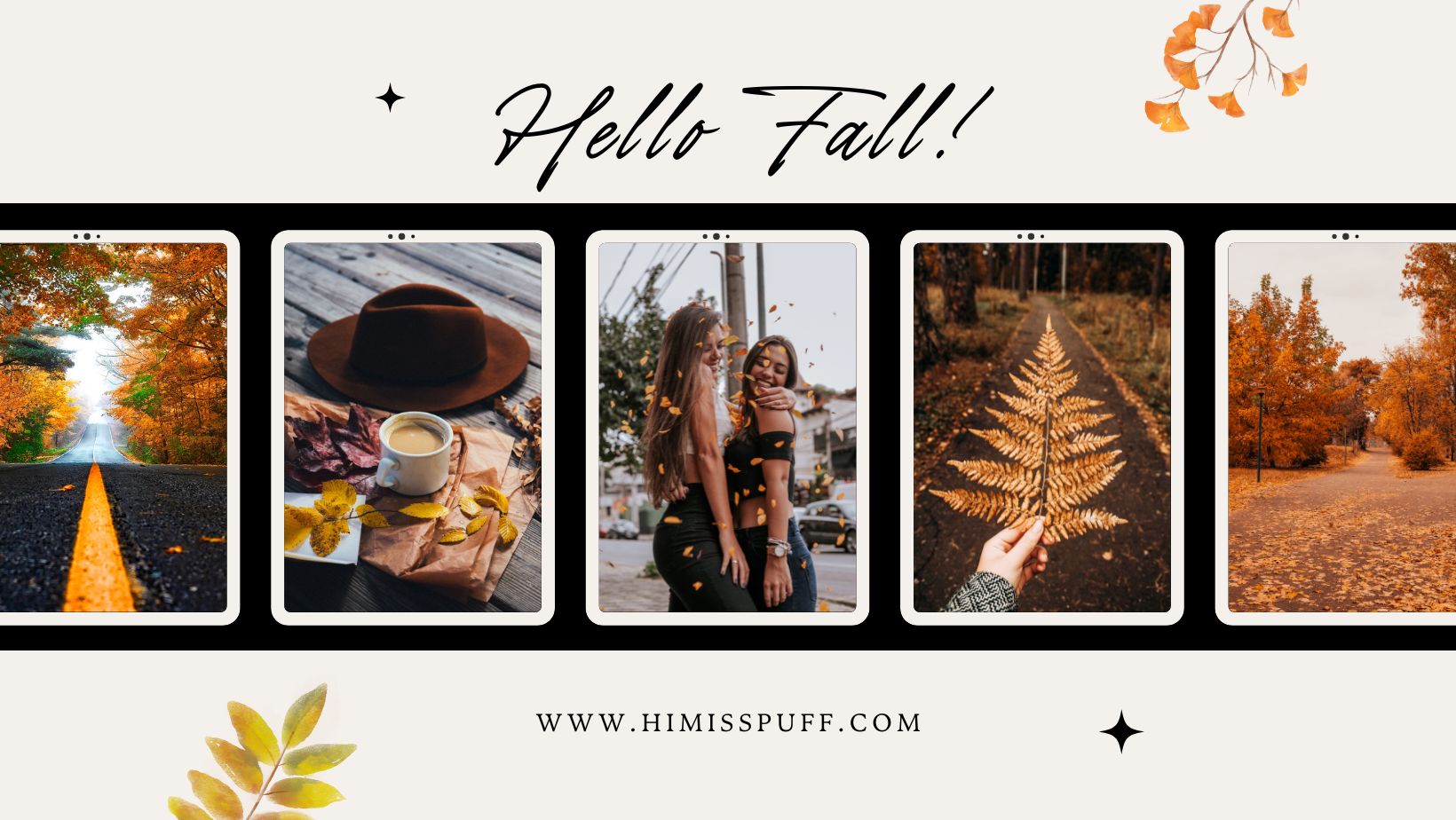 Bow down, witches.
I'm just here for the boos.
I'm scarecrow-ed to ask.
If you've got it, haunt it!
Just creepin' it real, boo.
Just showing off my resting Witch face.
Let's get lit.
Stay boo-tiful my dears.
That story has a scary-tale ending!
Trick-or-Treat yo self!
We're carving out some leisure time.
What comes around ghosts around.
Witch better have my candy.
You're the candy apple of my eye.
Your group costume is #squadghouls
Fall Puns for Dogs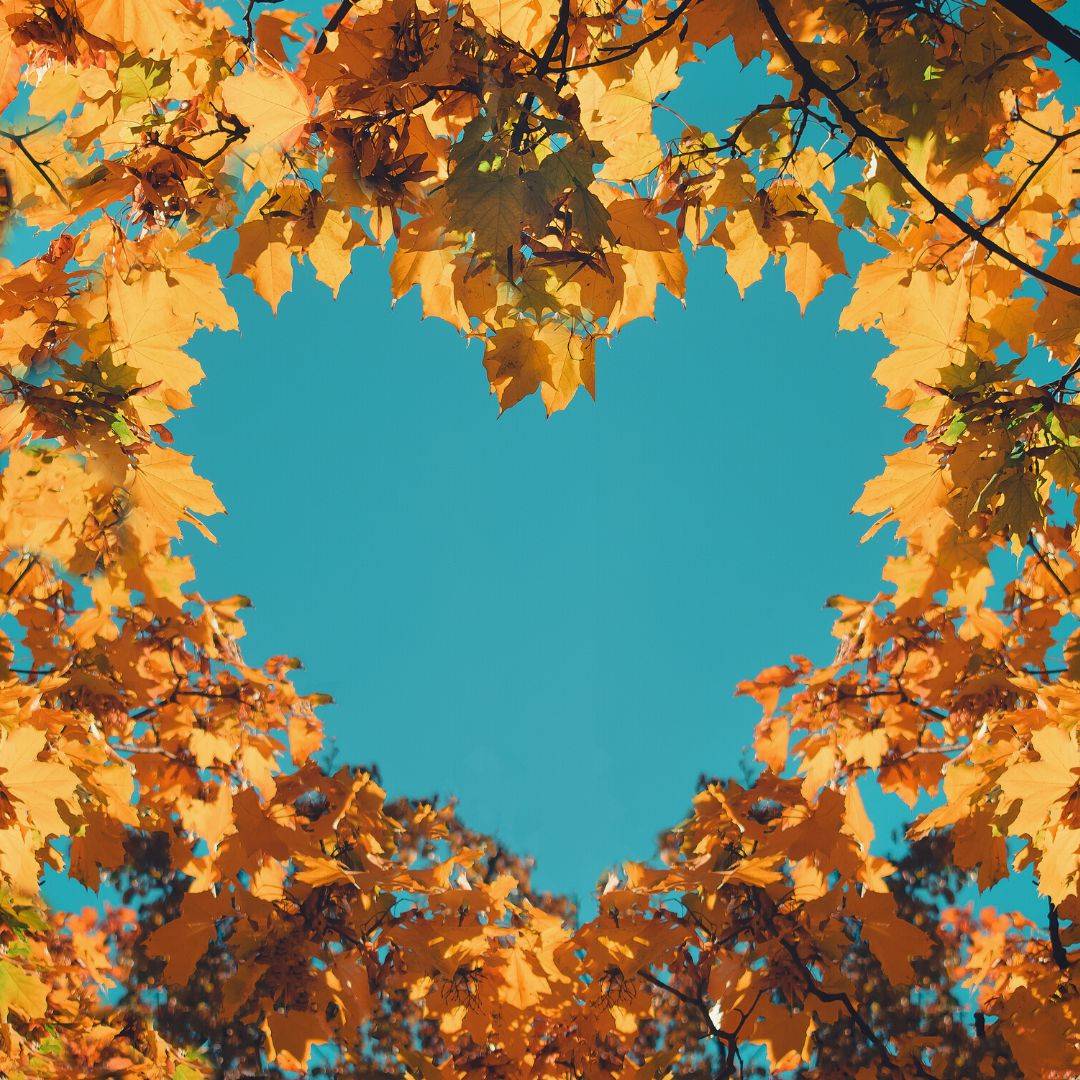 Did someone say "sweater weather"?
Fall fur-ever.
Fall is the best season fur-real.
Falling in puppy love.
I heard it's awwtumn.
I'll take a pup-kin spice latte.
Putting the "pup" in "pup-kin."
This leaf pile deserves a round of a-paws.
This weather is paw-some.
Too cute to spook.
Unleashing the joy this season.
Fall Jokes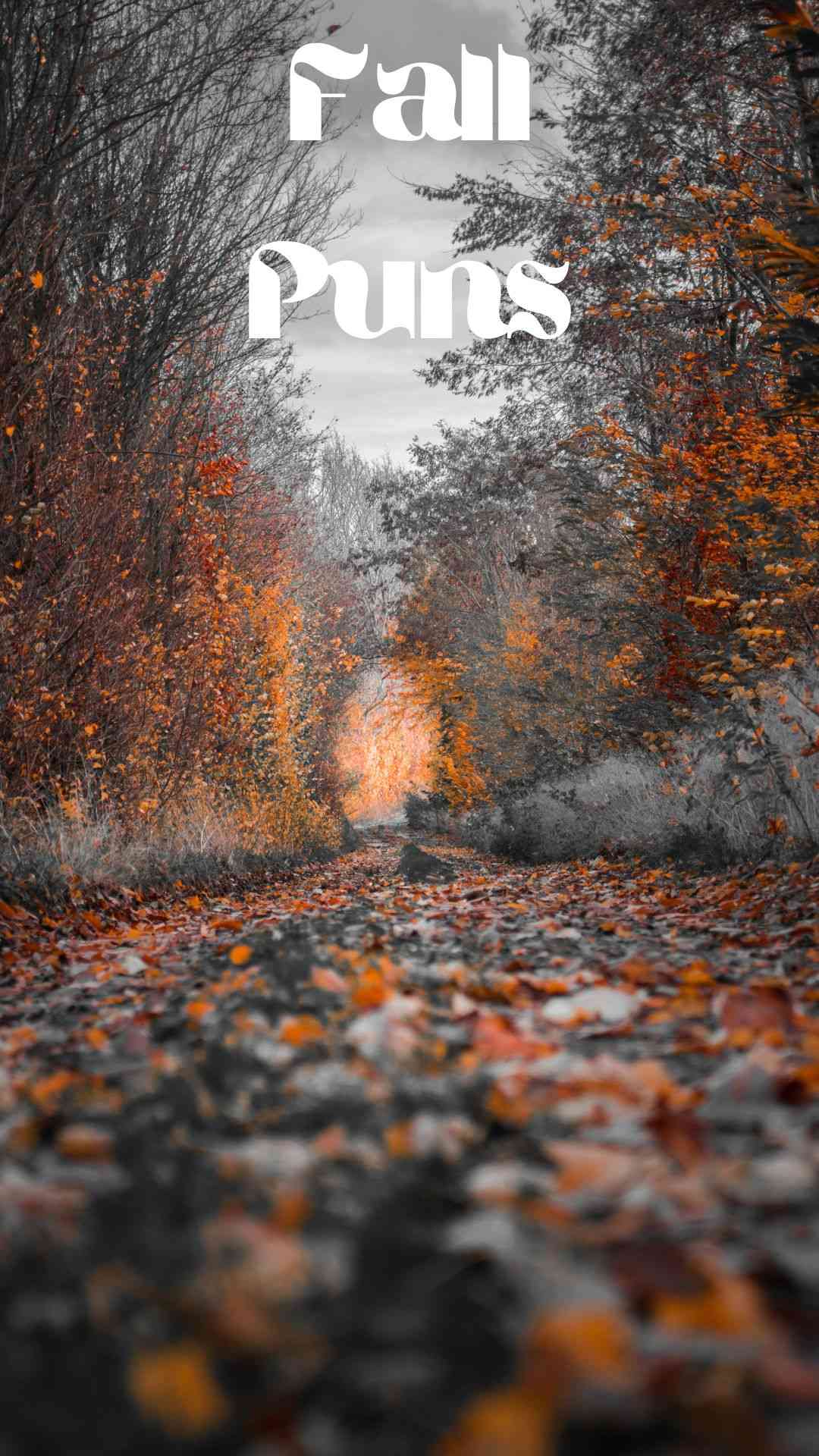 Did you hear the joke about fall? It'll leaf you laughing!
How do you fix a broken pumpkin? With a pumpkin patch.
How do you like your apple pie? Any way you spice it.
What did one leaf say to the other? I'm falling for you.
What did the gingko tree say when the phone rang? Yellow!
What do trees say in the fall? I'm ready to turn over a new leaf.
What do you get when you drop a pumpkin? Squash.
What do you say to someone annoying in fall? Take a hike!
What do you tell Humpty Dumpty when you pass the bridge? Have a great fall!
What does autumn do when winter comes? Autumn leaves.
What does one leaf say when he is angry? Leaf me alone!
What is the cutest season of the year? Aww-tumn.
What month does every tree dread? Sept-timberrrrrrr!
What's the best thing to put into an apple pie? Your teeth.
Why isn't your kid married? Because a gourd man is hard to find.
FAQs
What are some fun fall activities to enjoy with friends and family?
Fall offers a variety of enjoyable activities, such as visiting pumpkin patches, going on hayrides, exploring corn mazes, and apple picking. You can also organize a bonfire, make s'mores, or have a movie night with autumn-themed films.
How can I incorporate fall puns into my social media posts?
Fall puns can add a touch of humor and creativity to your social media posts. Consider using puns in captions for photos of colorful foliage, pumpkin recipes, or cozy fall outfits. You can also create punny hashtags like #FallForPuns or #AutumnLaughs.
Are there any fall puns suitable for Halloween costumes?
Absolutely! When it comes to Halloween costumes, the possibilities for fall puns are endless. For example, you can dress up as a "pumpkin spice latte," a "cereal killer" (with cereal boxes and fake knives), or even a "smartie pants" (wearing pants covered in Smarties candy).
Can you share a fall pun to kickstart my day?
Of course! How about this one: "Why did the scarecrow win an award? Because he was outstanding in his field!" It's sure to bring a smile to your face and set a cheerful tone for the day.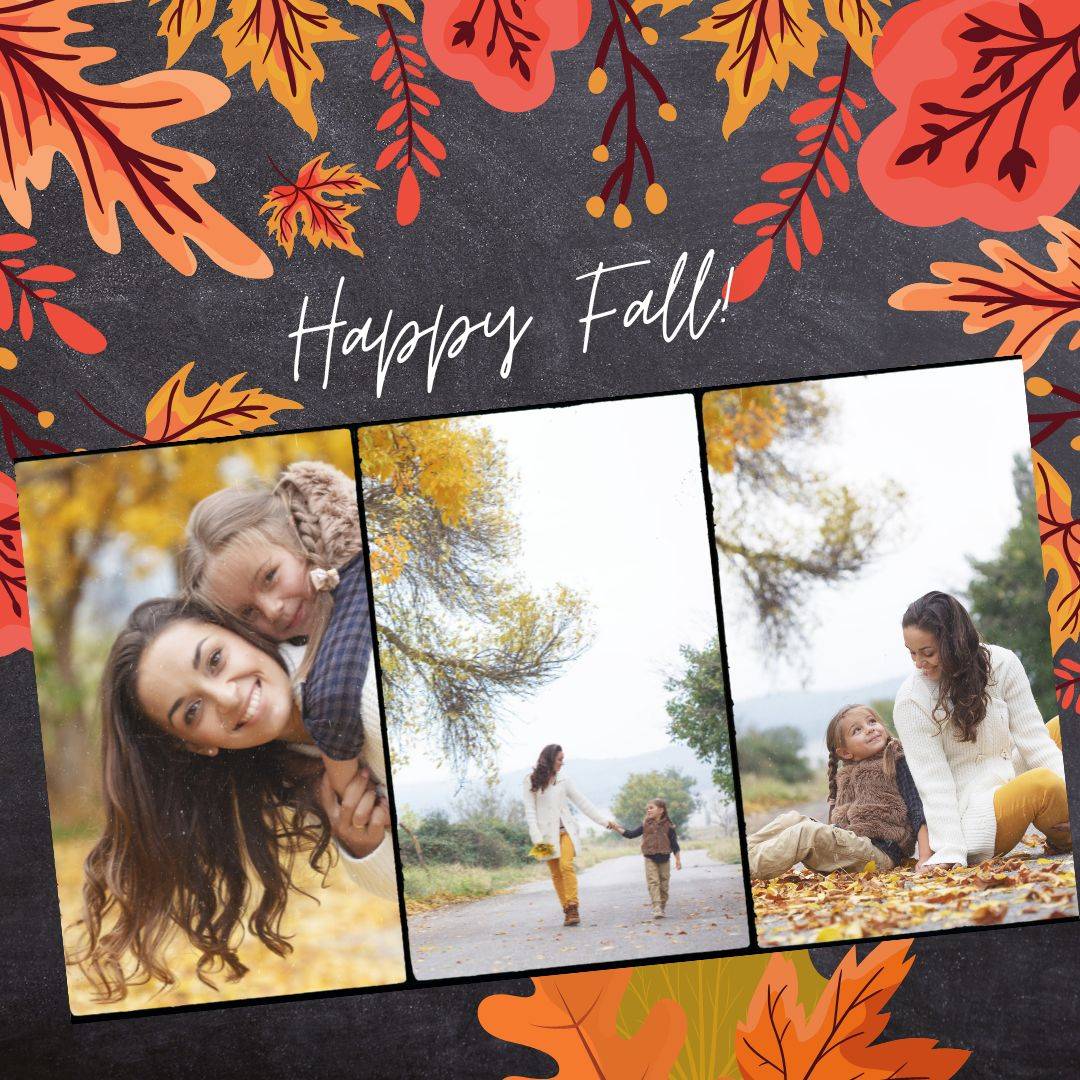 Conclusion
With autumn's arrival, these 147 fall puns will add a sprinkle of humor and joy to your seasonal celebrations. From nature-inspired jokes to Halloween-themed wordplay, there's something for everyone to enjoy. So, don't be afraid to embrace the pun side of fall and share these pun-tastic delights with your friends and family. Get ready to laugh, smile, and create memorable moments this autumn season!