80 Best Love Songs for Him 2023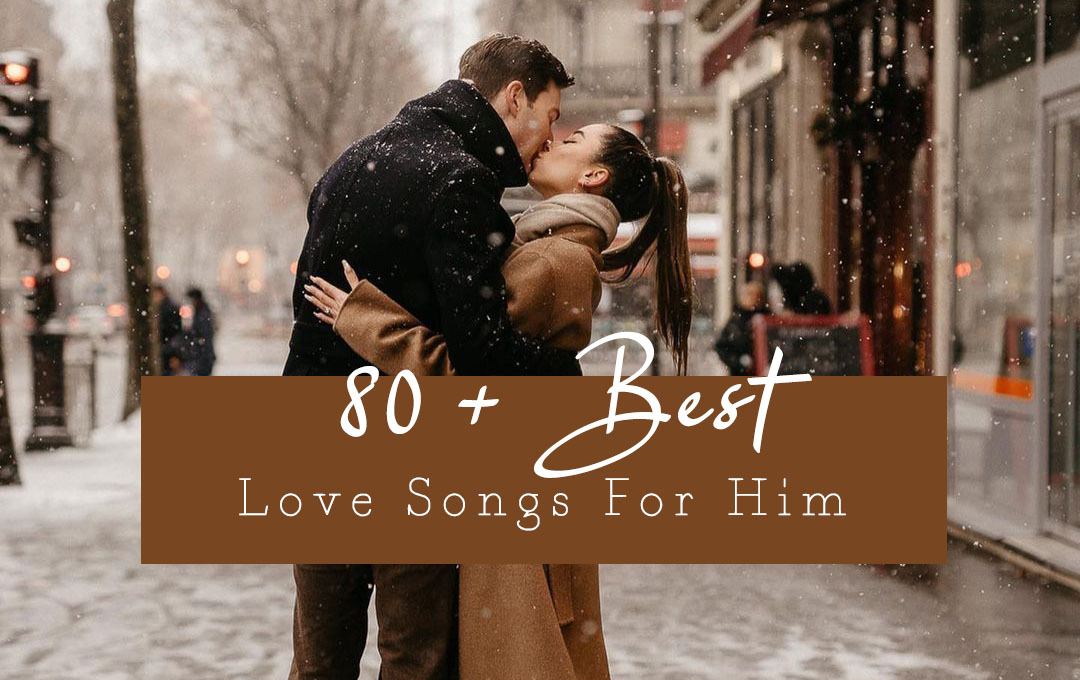 What is the best love song to dedicate to a man? What are the best romantic love songs? After talking with dozens of women and putting out multiple polls on social media, we have put together a list that we think you're going to love.
Whether you want to tell him that you love him or you want to remind him that he is the only person for you, these love songs are guaranteed to get your feelings across to him.
Romantic songs for him
"Thank God I Found You"—Mariah Carey, Joe, and 98 Degrees
"You Make Lovin'"—Fun- Fleetwood Mac
"I'll Stand By You"—Pretenders
"Spanish Guitar"—Toni Braxton
"Wildest Dreams"—Taylor Swift
"When You Kiss Me" – Shania Twain
"Love Wins Carrie" – Underwood
"Worth It" – Danielle Bradbery
"If I Could Turn Back The Hands Of Time" – R. Kelly
"Into You" – Tamia and Fabolous
"Crazy on You" – Heart
"Best I Ever Had" -Vertical Horizon
"Whole Lotta Love" – Led Zeppelin
"Morning Light" – Justin Timberlake Ft. Alicia Keys
"I Need You" – Faith Hill & Tim McGraw
"Keeper of the Stars" – Tracy Byrd
Love songs to warm his heart
"Fallin'"—Alicia Keys
"Unconditionally"—Kate Perry
"First Time I Saw Your Face"—Roberta Flack
"Love Song"—Adele
"From This Moment"—Shania Twain
"Young and Beautiful"—Lana Del Ray
"Kiss Me"—Sixpence None The Richer
"No Ordinary Love"—Sade
"Countdown"—Beyonce
Thank God I Found You Mariah Carey ft. Joe & 98 Degrees
"Just a Kiss"—Lady Antebellum
"Come Away With Me"—Norah Jones
"Take My Breath Away"—Berlin
"When I Said I Do"—Lisa Hartman and Clint Black
"My Baby Just Cares for Me"—Nina Simone
"Love On The Brain"—Rihanna
"Angel of Mine"—Monica
Best songs to express your love for him
"Never Forget You"—Zara Larsson and MNEK
"I Keep On Lovin' You"—Reba McEntire
"Thank You"—Dido
"Adore You"—Miley Cyrus
"You Got The Love"—Florence and The Machine
"No Air" – Jordin Sparks ft. Chris Brown
"The Very Thought of You"—Billie Holiday
"All of Me" – John Legend
"I Will Always Love You" – Dolly Parton
"Endless Love"—Diana Ross and Lionel Richie
"All I Want Is You" – U2
"I'll Always Love You"—Taylor Dayne
"Sweet Love"—Anita Baker
"You're Still The One"—Shania Twain
"I'm Yours"—Alessia Cara
"I Wanna Know What Love Is" — Foreigner
Cute songs to share with him
"The Promise"—Tracy Chapman
"All the Love in the World"—The Corrs
"I Love You Always and Forever"—Donna Lewis
"I Love You"—Celine Dion
"Will You Love Me Tomorrow"—Carole King
"When You Say Nothing At All"—Allison Krauss
"The Best"—Bonnie Tyler
"When I Close My Eyes"—Shanice
"You Belong With Me"—Taylor Swift
"Here With Me"—Dido
"Vision of Love"—Mariah Carey
"The Way I Am"—Ingrid Michaelson
"You Were Meant For Me"—Jewel
Best songs to dedicate to him
Do you have a song as a couple? Perhaps you can start by finding songs to dedicate to your boyfriend.
He might reciprocate and before you know it one of those falling in love songs will be yours. If not, we are sure you are at least going to make him miss you.
"I'm Yours"—Justine Skye
 "You Light Up My Life"—Debby Boone
"Woman in Love"—Barbara Streisand
"What a Feeling"—Irene Cara
"Killing Me Softly With His Song"—Roberta Flack
"I Was Made For Loving You"—Tori Kelly and Ed Sheeran
"Time After Time"—Cyndi Lauper
"Morning Train"—Sheena Easton
"Near You Always"—Jewel
"You Can Reach Me"—Anita Baker
"There Must Be an Angel (Playing With Heart)"—Eurythmics
"I Love You"—Avril Lavigne
"My Guy"—Mary Wells
"You Mean The World To Me"–Toni Braxton
"One In a Million"—Aaliyah
"The Power of Love"—Jennifer Rush
"One and Only"—Adele
"Crazy in Love"—Beyonce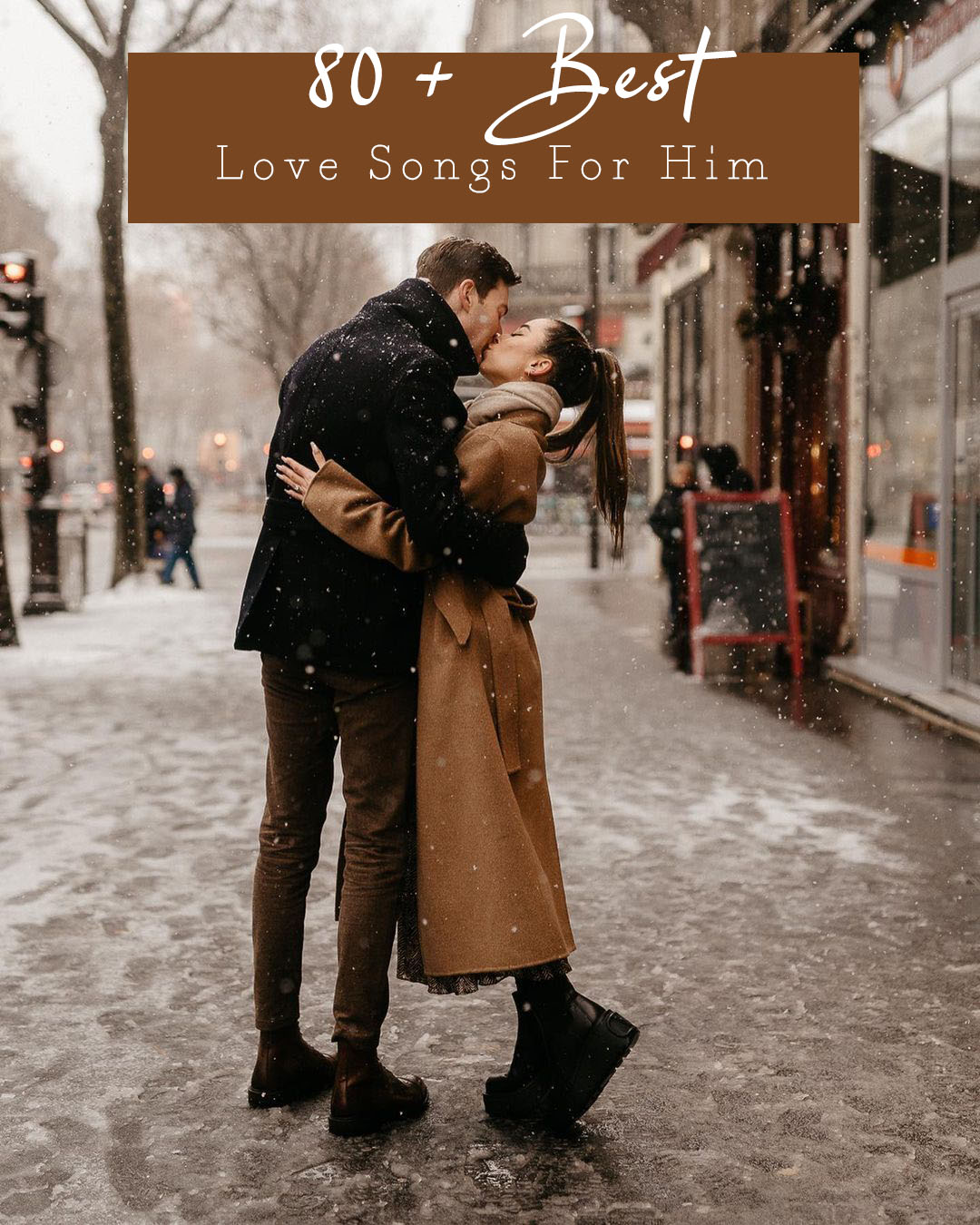 Gifts for Him