200+ Best Beach Puns For Beach Lovers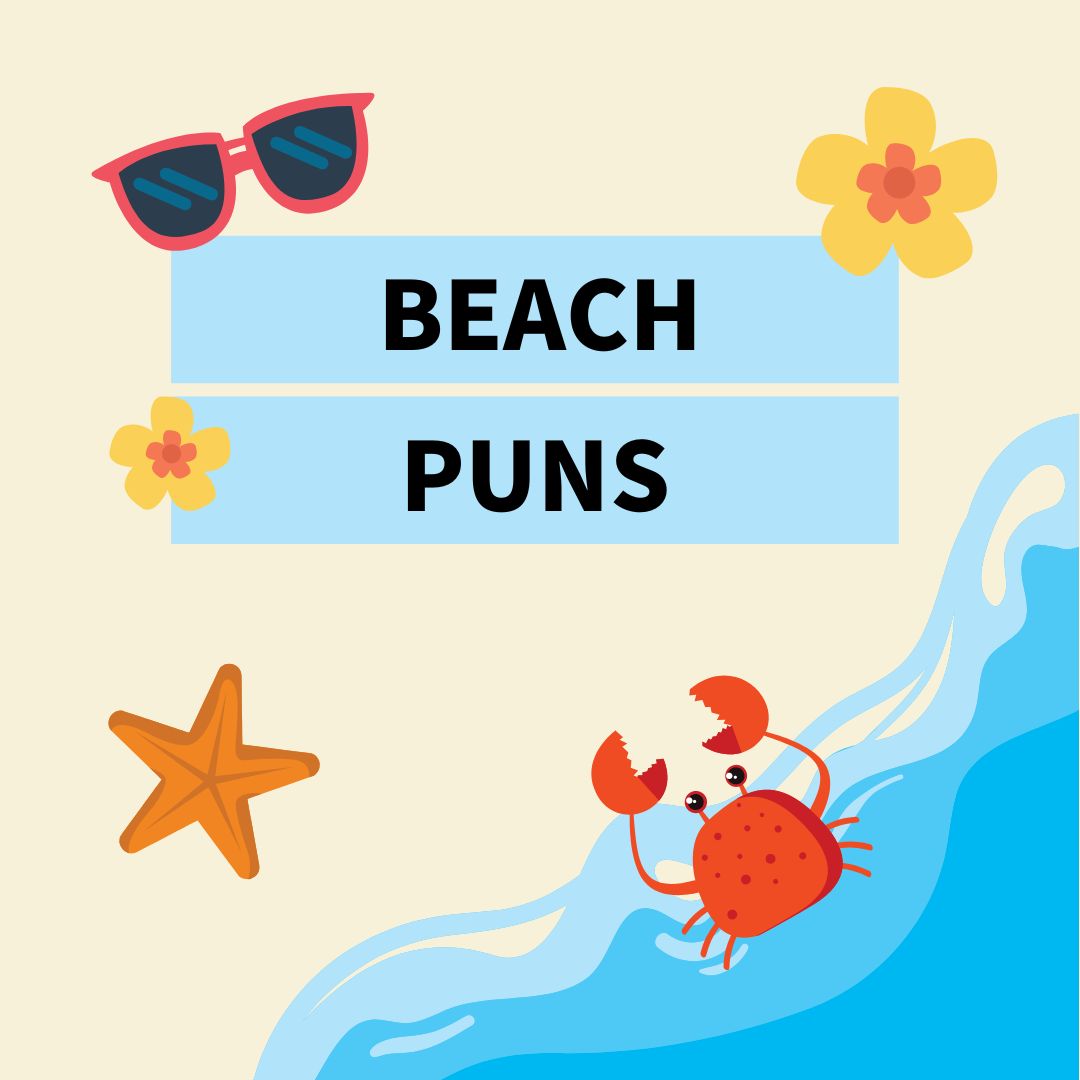 Beaches are a source of joy for many people, and nothing adds to the fun quite like a good pun. If you're someone who appreciates a bit of beach-themed humor and wordplay, or are searching for the perfect caption for your next beach Instagram post, you'll love this list of funny beach puns. Whether you're looking to make your kids laugh by incorporating puns into ice cream outings, or simply want to add some levity to your next seaside vacation, these puns will be sure to make a splash.
Everyone, from kids to adults, loves the beach, especially on sunny days when the seaside is looking its best. The beach is the perfect place to spend quality time with family and friends, making memories and having fun. But let's face it, sometimes we need a bit of extra fun, and that's why these puns are perfect. They bring an extra layer of humor to an already enjoyable experience. From clever plays on words involving the beach, the ocean, and all things seaside, to witty water references and ocean-inspired puns, there's something here for everyone.
So whether you're lounging on the sand, splashing in the waves, or just soaking up the sun, these puns are sure to add an extra dose of fun to your beach experience. So next time you're packing for the beach, don't forget to pack your puns too, and rest a-shore-d that you have the best beach puns around.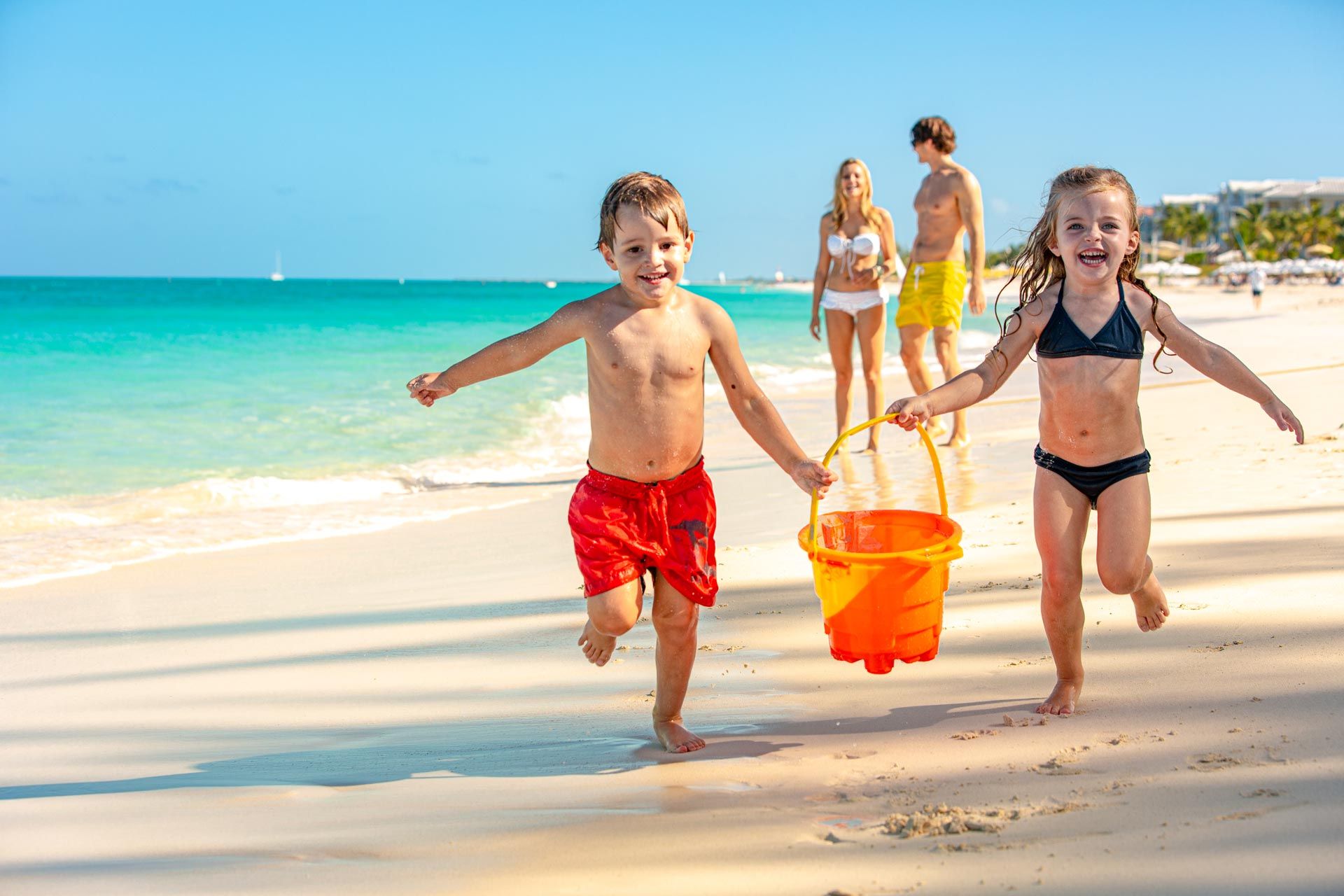 Best Beach Puns
All you need is a good dose of vitamin sea.
Are you squidding me right now?
Avoid pier pressure.
Beach plans never flip-flop.
Beach you to it.
Don't let the bad vibes tide you down.
Feeling breezy.
Feeling fintastic.
Finally made it to the beach. Shell yeah.
Fresh to depth.
Girls just wanna have sun.
I can sea clearly now.
I whale always love you.
I'm all tide up at the moment.
If there's a will, there's a wave.
Keep palm and carry on.
Life's a beach. Enjoy the waves.
Lost at sea? I'm not shore.
Love the beach. Can I be any more Pacific?
Love you to the beach and back.
Please excuse my resting beach face.
Riptides and tan lines.
Salty, but sweet.
Sandy Cheeks reporting for duty.
Sea you at the beach.
Seas the day.
Shell we dance?
Sorry, I'm octopied.
Stay salty, babe.
Talk to the palm.
That little sun of a beach.
The ocean made me salty.
The s'more the merrier.
Tis the sea-sun.
Tropic like it's hot.
Water you doing?
Whale, hello there.
Where my beaches at?
You don't like the ocean? Beach, please.
You're one in a watermelon.
Funny Beach Puns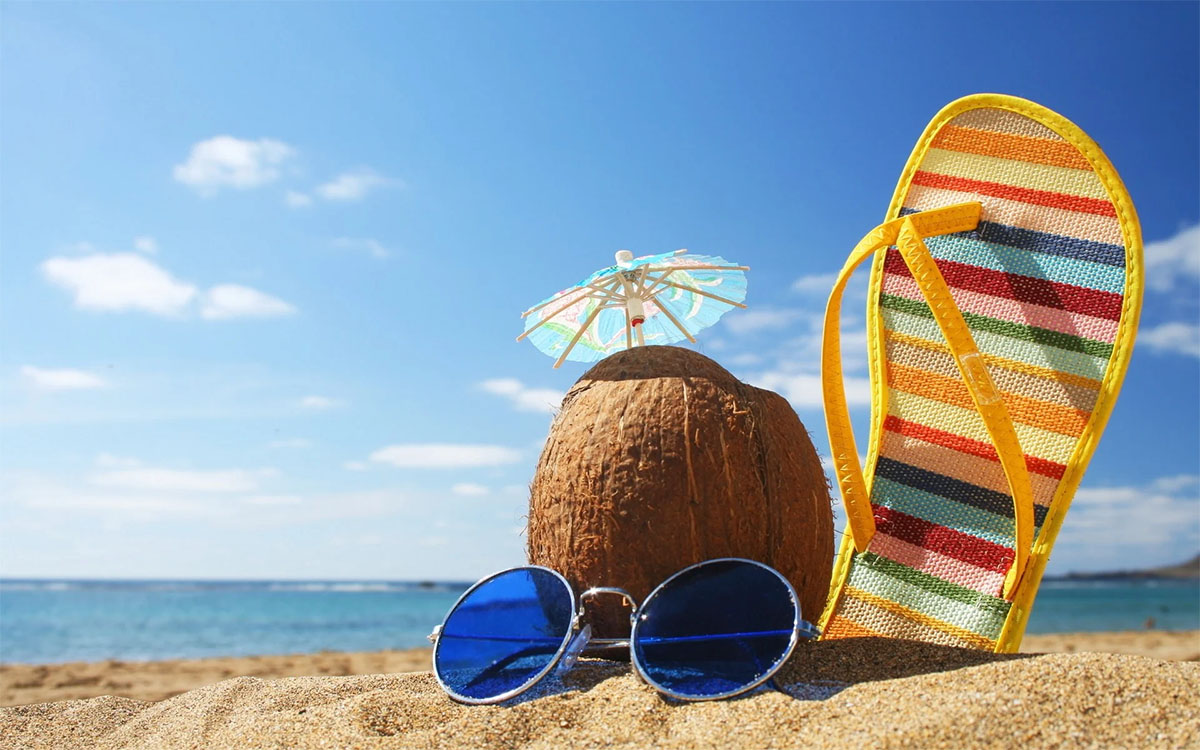 Along for the tide.
Arrrr you going to join me at the beach, matey?
Bay, you've got to stop with the beach puns — they're too much.
Beach better have my money!
Beach, don't krill my vibe
Beach, please!
Don't call me while I'm at the beach: I'm sun-screening my calls.
Don't get salty with me!
Don't hate the playa, hate the game
Don't worry, beach happy!
Feeling fresh to depth.
Hello there, buoys and gulls!
Holla at ya' buoy
How are you feeling today? I'm fin-tastic!
I reel-y love the beach.
I try to avoid pier pressure and just do my own thing.
I'm a boss beach.
I'm a crazy son of a beach, but you love me anyway
I'm feeling em-ocean-al today.
I'm feeling sand-tastic
I'm not mad, that's just my resting beach face
I'm not shore about this…
I've got no fin left to give!
It's not my salt you got burned!
Life's a beach, but don't let yourself get tide down
Living my mermaid fin-tasy!
Race you to the sand? Beach ya to it.
Surf's up, hang tan
Swimmer down now, no point being angry!
Tell you my favorite beach? It's really to be so Pacific.
There's some-fin about Mary.
Things are not always as they ap-pier
Waterever will I do when summer is over?
When there's a will, there's a wave
Beach Puns About The Sea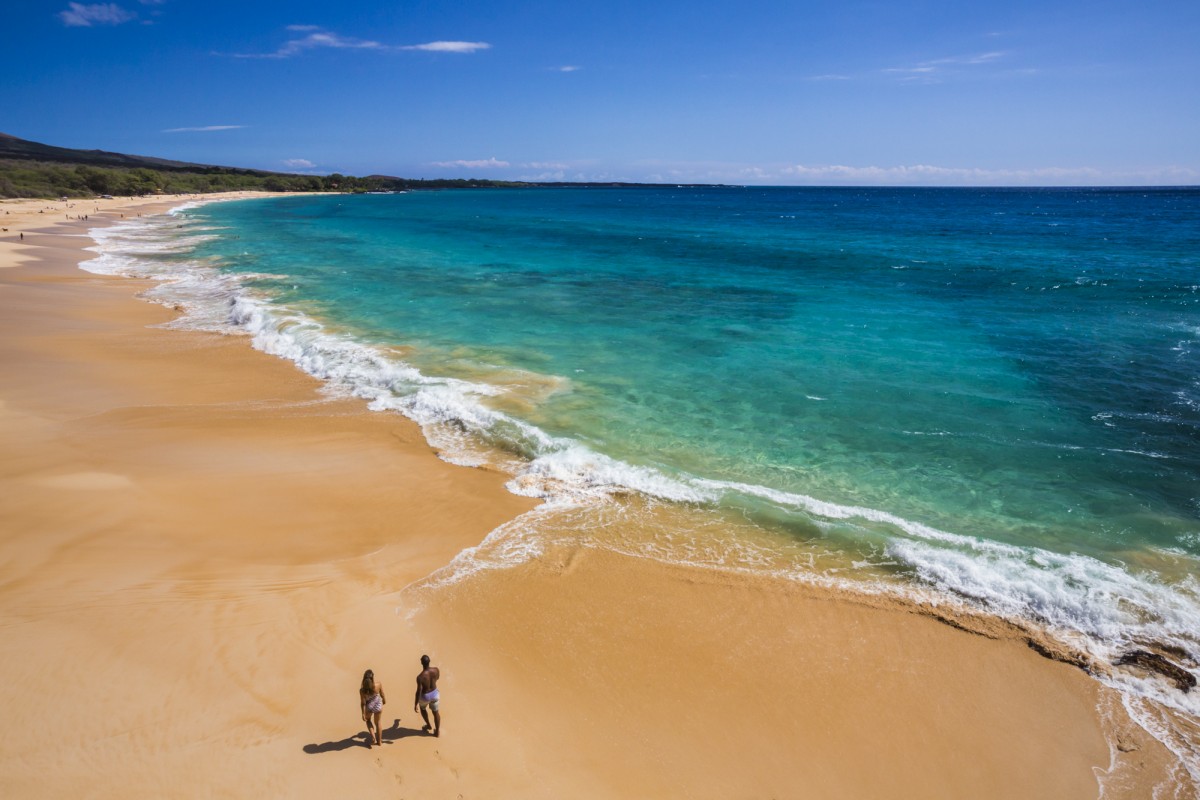 'Tis the sea-sun.
Carpe diem: it means seas the day.
Cray-sea views.
Don't be such a party pooper. Let's seas the day!
Getting my vitamin sea.
How does a octopus go to war? Well-armed.
I can sea clearly now, the rain has gone…
I don't want to seaweed your fun.
I have a sense of urgen-sea to get to the beach.
I know it sounds totally absurd, but I think I'm addicted to the sea!
I long for the day I can see you again, my beautiful sea-friend.
I need vitamin sea.
I sea what you did there.
I'll sea you later.
If I hear one more bad beach pun, I'm going to have a sea-sure.
I'm a mermaid at heart. I need the sea to survive.
I'm trying to get my sea legs.
It'll be our little sea-cret.
Lega-sea is greater than curren-sea.
Long time, no sea.
Lost at sea? I'm not shore.
Sea la vie!
Sea you later.
Sea you soon!
Sea, myself, and I
Sea'ing is believing!
Seas and greetings.
Seas the day!
Seek to sea more.
The sea is truly fin-tastic.
This beach is like a fanta-sea.
Time for a sea-esta!
Tis the sea-son to be jolly
Without you, I would be lost at sea!
You sea-m nice.
Boat Puns for The Beach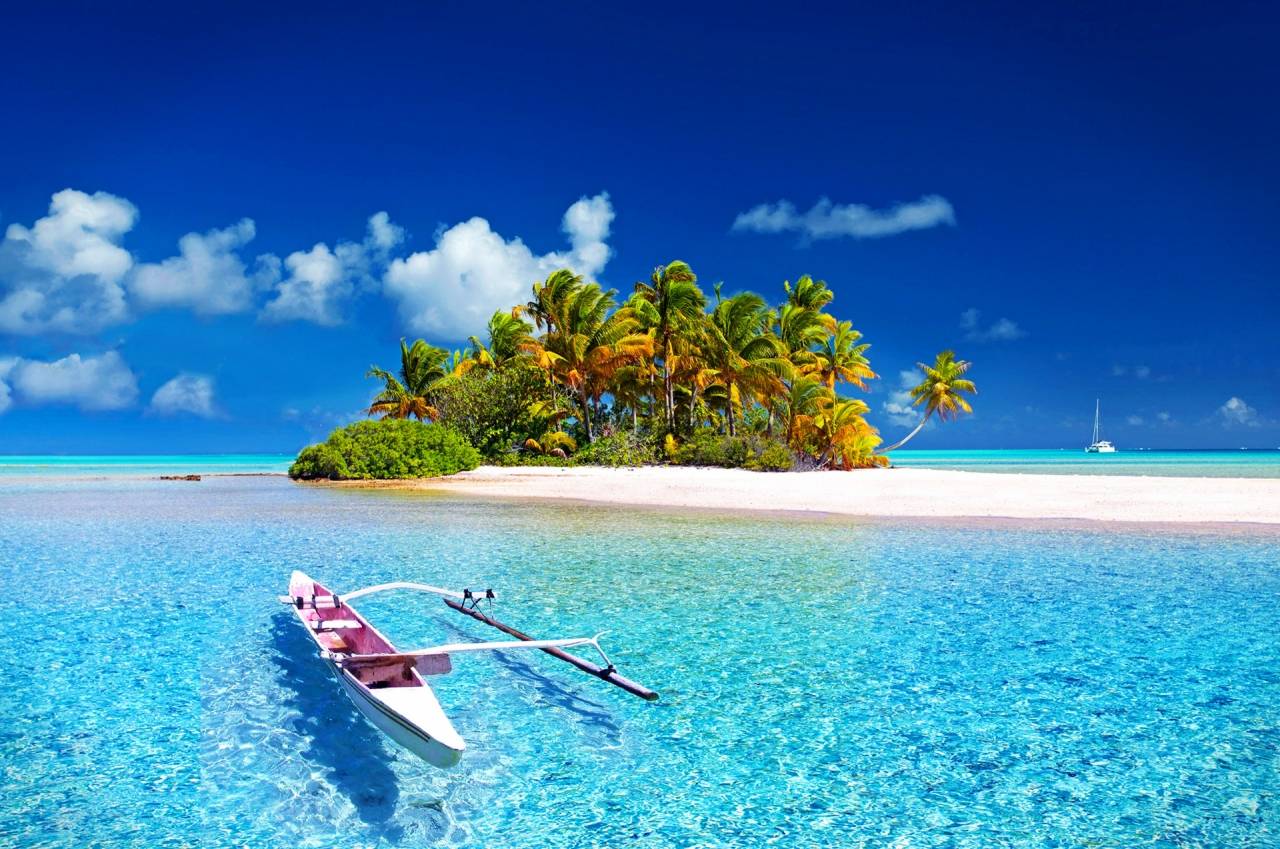 Cruise liner? I hardly even know her!
Dock it like it's hot!
Does it come with free shipping?
Feeling even keeled.
Ferry nice!
Fish and ships.
Getting the real starboard treatment.
Hey! Water boat me?
I catama-ran as fast as I could!
I don't give a ship!
I'm a mast-er at sailing.
I'm a-boat to call it a day.
I've had a-boat enough of being on land!
It's a ferry beautiful day.
It's impossible to be stern on a sailboat!
It's ok to go overboard sometimes.
Kayak you a question?
Keep these good times a-boat!
My ship-ment came in.
Schooner or later, I'll run out of beach puns.
Ship happens, okay?
Take a bow.
There's a sail going on!
This bikini was on sail.
We should go oar we'll be late.
We're having the time of our life jacket!
What do we have on deck for today?
What is this a-boat?
You can't ship with us!
Shell Puns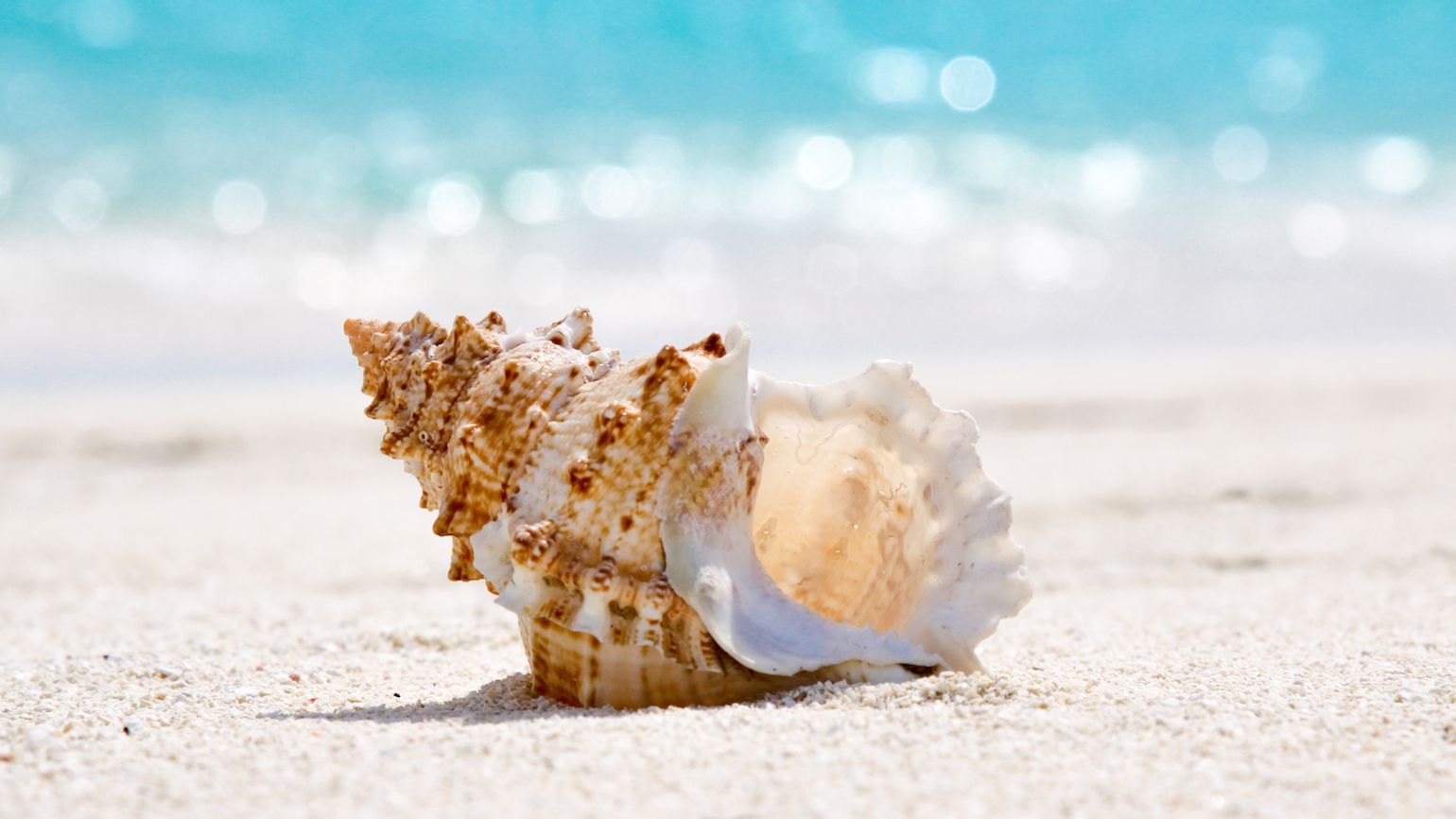 Call me shellfish, but I don't like sharing.
Did you bring the wind shell-ter for the beach?
I shell in love with the ocean
I'll be at the beach; if you need me, call me on my shell phone
I'm enjoying the beach, don't shell me what to do!
I'm so tired — think it's time for me to conch out for a nap
I'll just be in my shell.
I'm only interested in seashells of a certain caliber.
My beach puns are shell-areas!
Shell I call you later?
Shell we dance on the sand?
Shell yeah, it's summer time!
Shell-ebrate good times, come on!
That's a shell of a good pun!
That's a hard shell to crack!
There's no need to be shellfish – sharing is caring!
You used to call me on my shell-phone…
You're very spe-shell to me.
You're shelling me!
Beach Captions And Greetings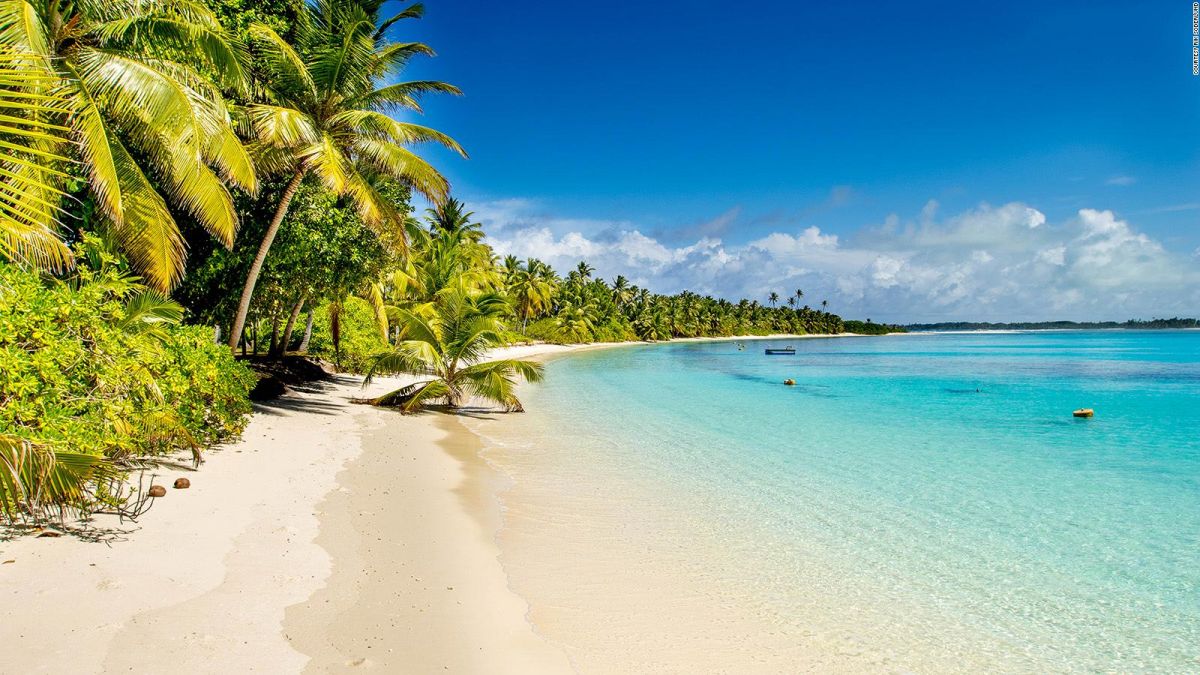 A good plaice to remember.
Beach day is the perfect way to spend a lazy day.
Beach therapy time.
Don't worry, be crabby!
Feeling beachy keen.
Feeling fine and sandy.
Fish you were here.
Fun is Sun!
Gone to the beach. Be back never.
Happiness comes in waves.
Happy as a clam.
Having a whale of a time.
I make waves wherever I go.
I'm just coasting along this summer.
If there's a will, there's a wave!
If you can't beach 'em, join 'em.
I'm a beach bum at heart.
I'm a die-hard aquaholic!
Keep palm and carry on.
Let's make some splash!
Let's make some waves.
Living for sunny days!
My favorite pastime – wave watching!
No filter is needed when you're at the beach.
Off to beach vacation.
Paradise doesn't have to be tropical.
Riding the waves!
Summer in four words – Sea, Sand, Sun, and Fun!
Sun, sand, and sea – all I need!
The sound of waves always makes me feel better.
Tropic like it's hot.
Whale hello!
Winter blue? Have some vitamin sea!
Beach Jokes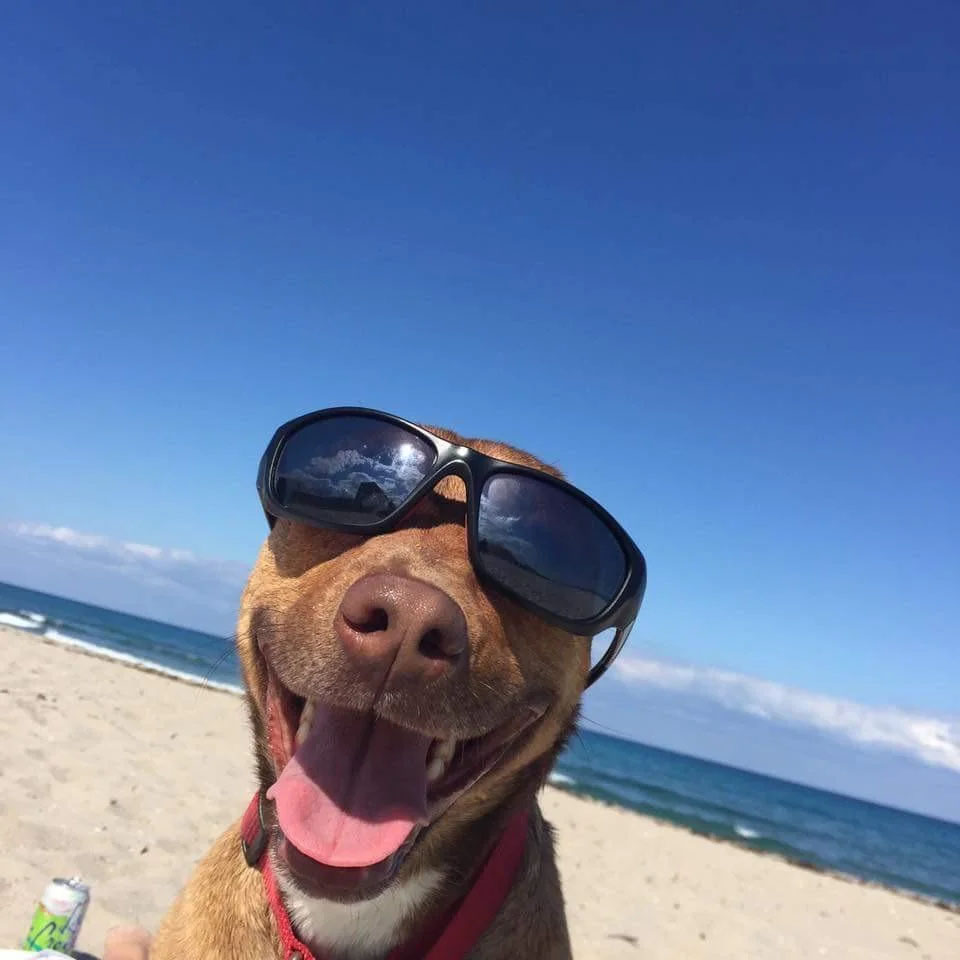 Did you hear about the martial artists who fought on the beach?They faced off in sand-to-sand combat.
Have you heard about the two martial arts fighters who fought on the beach?It was sand-to-sand combat.
How do beaches greet each other? With a sand-shake.
How does the ocean floor stay up-to-date on the news?By following current events, of course.
Is Sand Hot?Of Coarse It Is!
What crashes onto the shore on very small beaches?Micro-waves.
What did one sand dune say to the other? I will never desert you!
What did the family do when they arrived at their vacation destination?They shell-erbrated.
What did the ocean say to the pirate?Nothing—it just waved!
What did the sand say when the tide came back in?Long time, no sea!
What did the tree wear to the beach?Swimming trunks.
What do pigs bring to the beach? A surf-BOAR-d.
What do sheep wear to the beach? A baa-kini.
What do you call a beach party that gets out of hand? Sandemonium.
What do you call a cat that lives at the beach?Sandy claws.
What do you call a labrador at the beach in the summer?A hot dog.
What do you call a pig on a lead at the beach?Pulled pork.
What do you call a witch that lives in the sand?I don't know but I'm getting hungry.
What do you call it when a grain of sand loses its train of thought?A grain-fart.
What do you do with a sick boat?Bring it to the dock!
What does Cinderella wear at the beach?Glass flippers!
What does Sonic the hedgehog wear at the beach?A speedo.
What kind of sandwich do you take to the beach?Peanut butter and jelly-fish.
What was the first card game played at the beach?Go fish!
Who rules the beach?The sand-witch.
Who won the race between the sand and the sea?Neither, they tide.
Why did the banana wear sunscreen at the beach?It refused to peel.
Why did the crab cross the beach?To get to the other tide!
Why did the police get called to the beach?There was something fishy going on.
Why do people swim at saltwater beaches?Because pepper beaches
would make them sneeze.
Why is the beach friendly?Because it waves.
Why was the detective at the beach?There was a crime wave.