15 Best Wedding Signs Ideas In 2023 You'll Love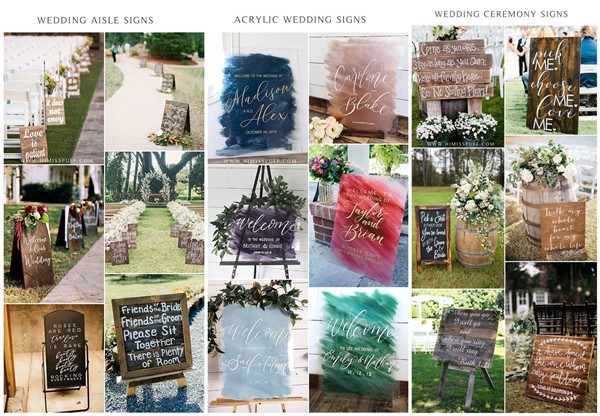 Are you getting married? If so, congratulations! You're about to embark on a lifelong journey that will bring you closer than ever to the person you love. Of course, it will also require a lot of planning and hard work; but once everything is set up, it's sure to be one of the most beautiful days of your life. That said, some things are easier than others when it comes to planning (and enjoying) your big day: choosing the perfect venue and hiring an amazing photographer can be difficult—but picking out wedding signs for each stage along the way shouldn't be one of them! With these 15 gorgeous sign ideas from weddings past and present, we'll show you how easy it can be:
Wedding Ceremony Signs
Wedding ceremony signs are a fun way to add some personality to your wedding. You can make them as simple or elaborate as you like, and they're a great way to show off your sense of humor.
If you want to direct guests on where to go at the end of the aisle, these signs are perfect for that! They'll also save time when it comes time for guests to exit after the ceremony is over: no more asking people where their cars are parked!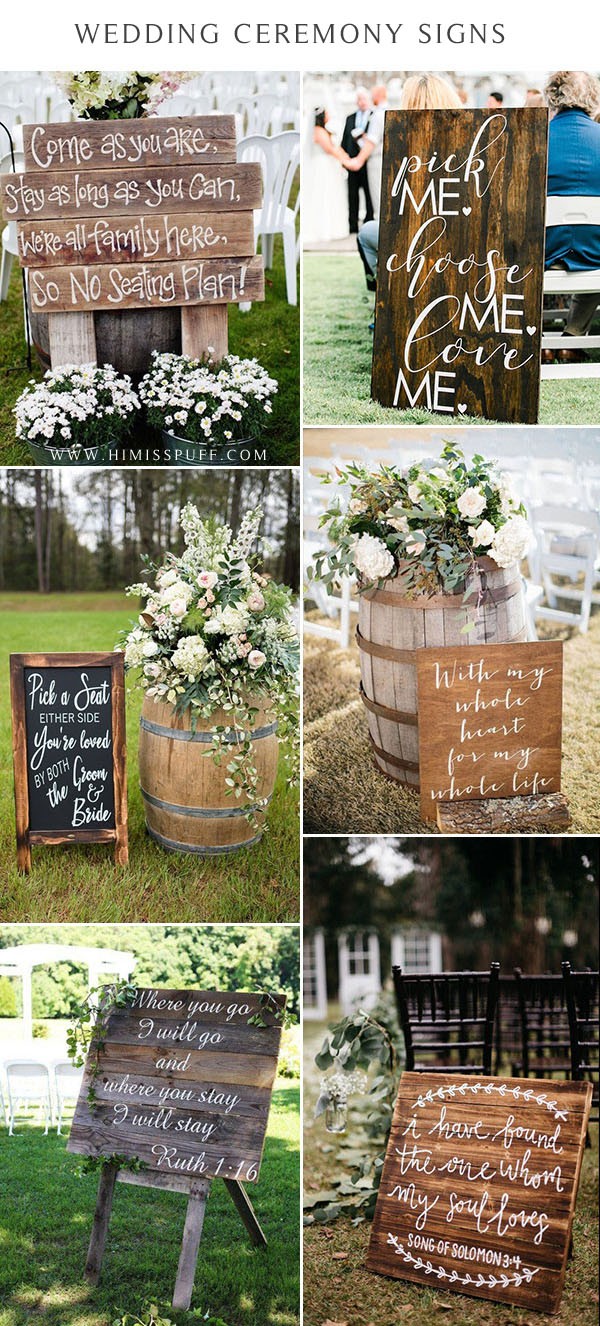 Almost There Wedding Signs
Wedding signs are a great way to direct your guests to the ceremony. Wedding signs can also be used to direct guests and tell them where to go for their meal or any other important information you need them to know.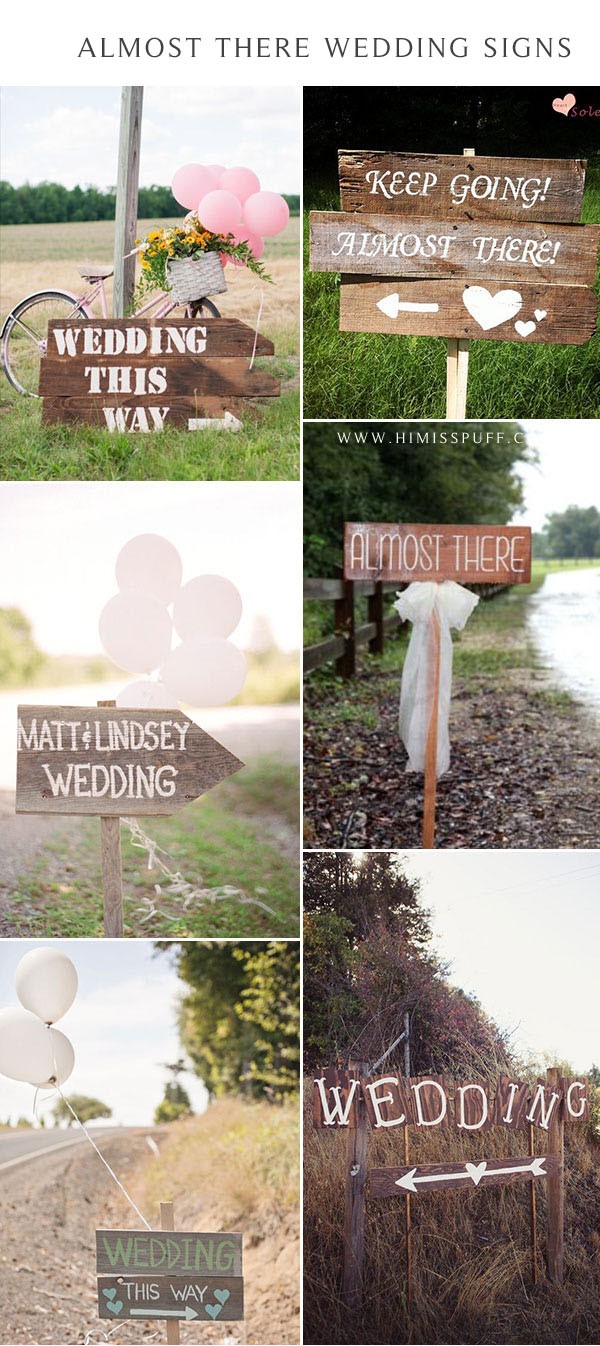 Wedding Direction Signs
Direction signs are a great way to direct guests to the ceremony and reception. These can be created as ornate signs or simple directional arrows, but they're sure to help guests find their way without any problems.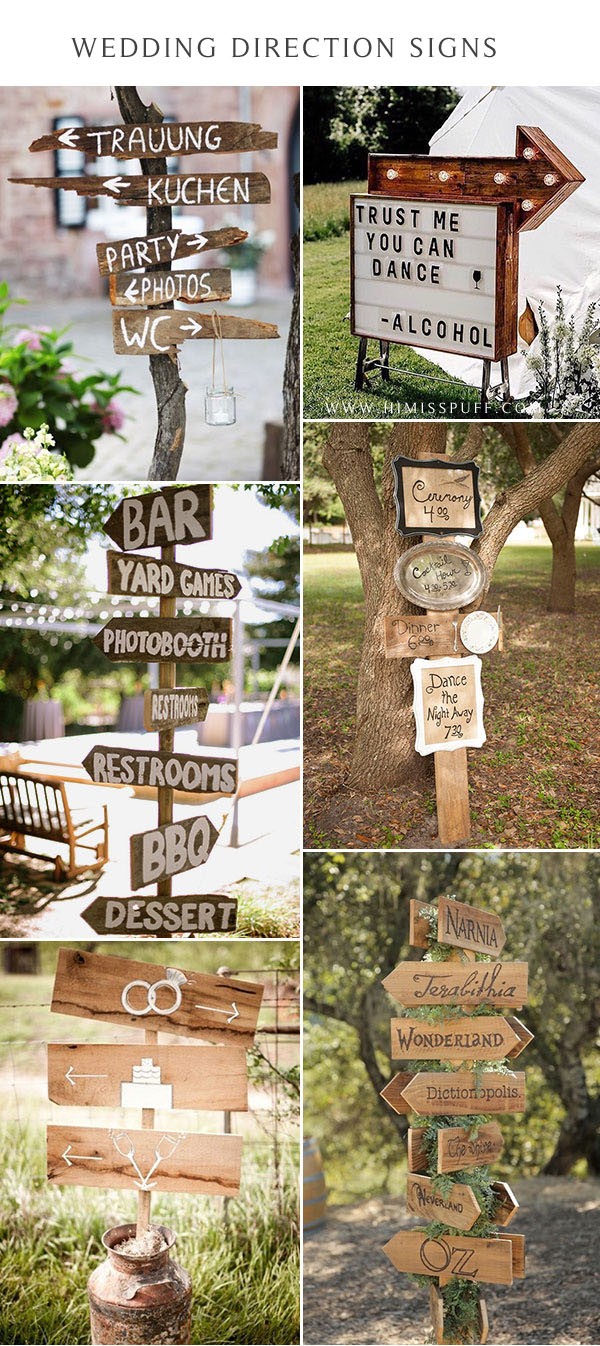 Wedding Backdrop Signs
Backdrop signs can be used in a variety of ways. They can be hung up behind the wedding party at their table, or you could hang them along the aisle to lead guests into your ceremony. Backdrops are also a great way to add an element of excitement to your reception tables. You may want to take a photo with one of these signs in it—or you could simply have them displayed on the walls around your venue.
If you're looking for unique wedding signage ideas for tables, these backdrops will give you plenty of inspiration!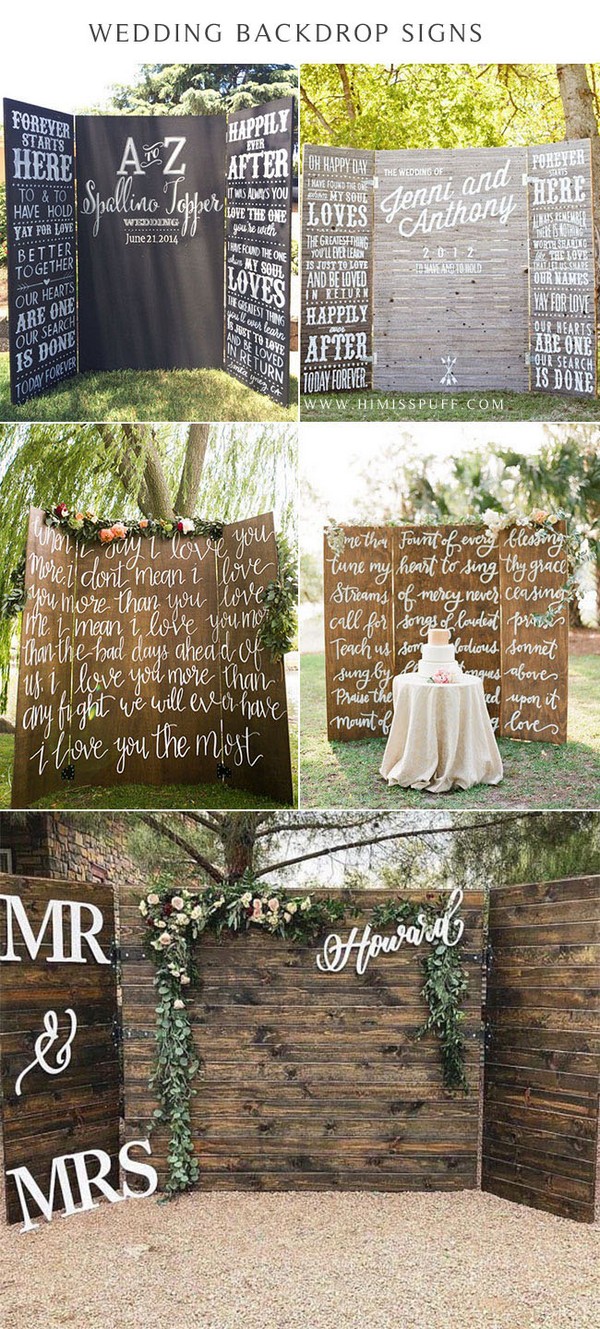 Acrylic Wedding Signs
Acrylic signs can be easily personalized, durable, and used as table centerpieces. They are a great way to make your wedding signs stand out from the rest!
Acrylic Signs are easy to make and can be personalized in any color you want! All you need is some acrylic paint, paper, scissors and a hot glue gun.
Acrylic Signs are sturdy enough that they don't break easily which makes them perfect for backyard weddings or other areas where there might be plenty of movement around them causing people to bump into things. If something does happen with one of these signs at least it won't shatter into pieces like some other materials would do so this makes them pretty safe for people who aren't paying attention when walking around outside during an event like this (especially if there's alcohol involved).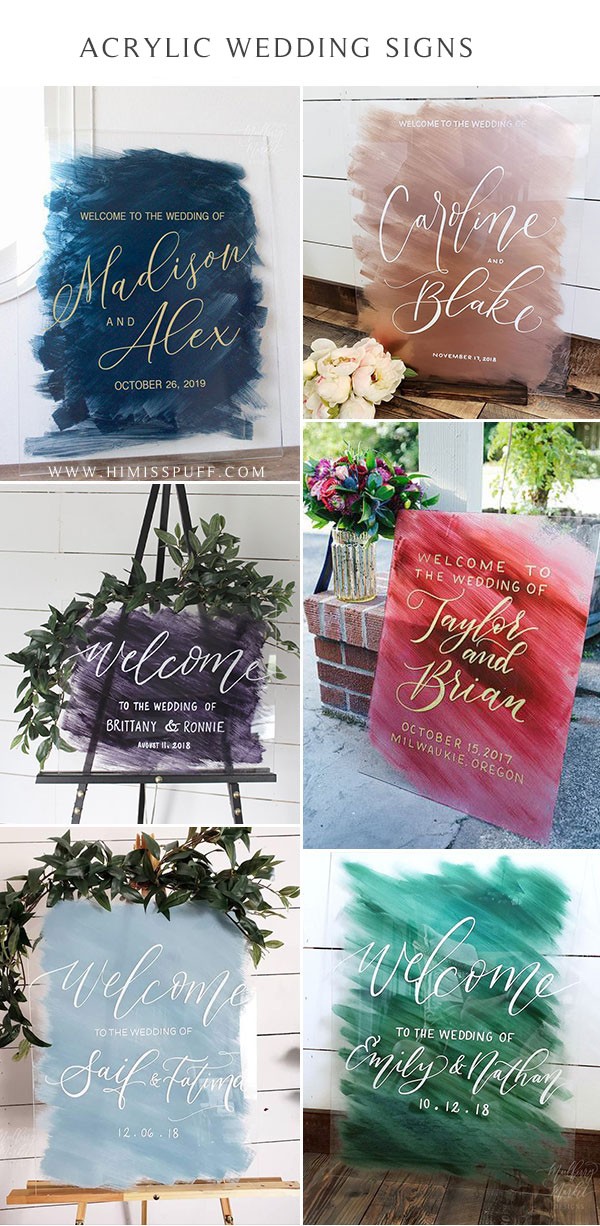 Love Quote Wedding Signs
Love quotes wedding signs are a great way to showcase your favorite love quotes and have something meaningful to look at all day. If you or your partner have been married before, or if there are other couples in the family that have been married, try using quotes from their weddings.
Another option is using funny quotes on your wedding signs to keep the mood light and fun. This can help keep everyone entertained while they wait in line for pictures!

Wedding Dessert Signs

Ring Bearer Signs
Ring Bearer Signs should be fun and interesting. They should be easy to read from a distance, so that the guests can see them clearly.

Wedding Welcome Signs
Welcome signs are a great way to welcome guests to your wedding. They can be customized to your wedding theme and the colors of the venue, which makes it more special for both you and your guests. For example, if you're having an outdoor ceremony at a park that has trees with leaves of all shades of green, then you can make a welcome sign that says "Welcome" in white letters on top of a beautiful picture of those leaves.
It will definitely make them feel happy and excited about attending your wedding!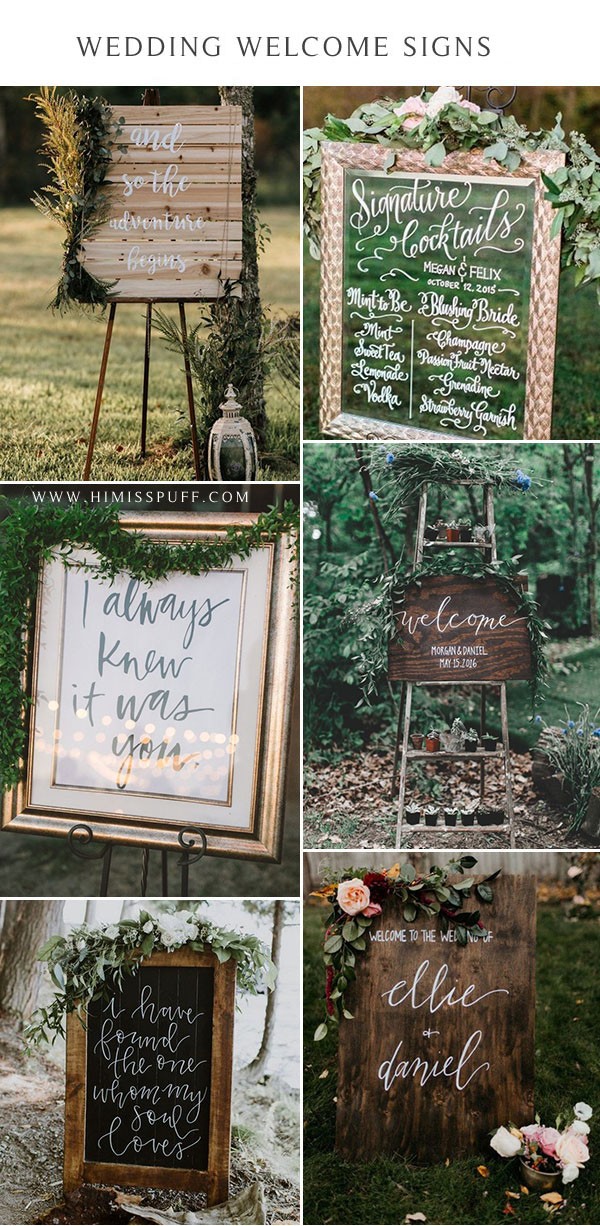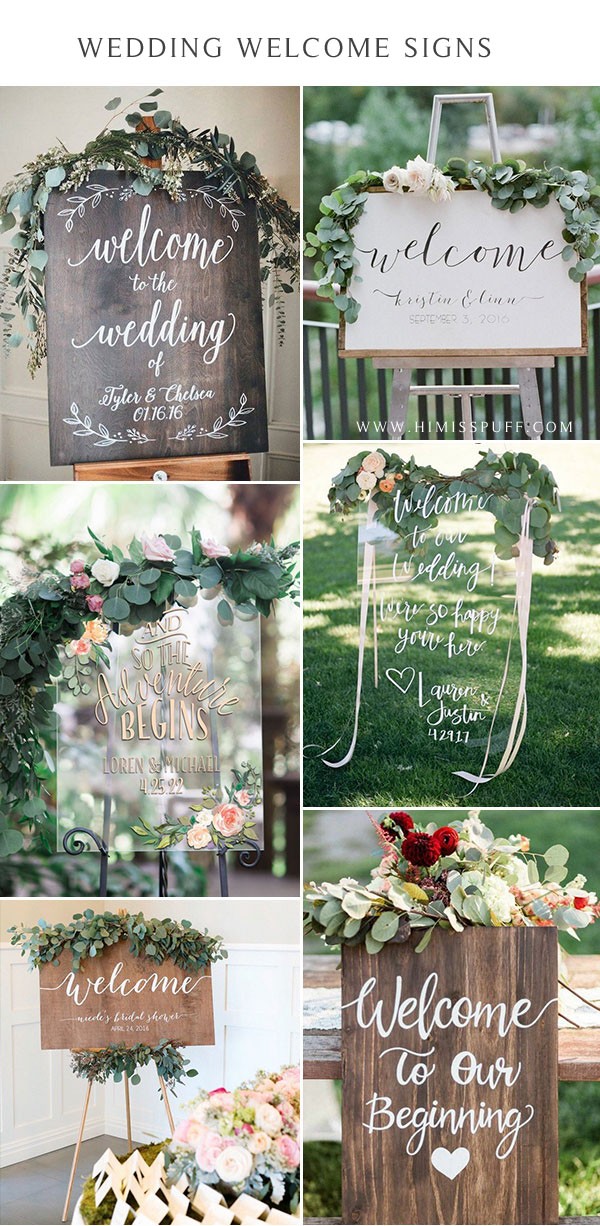 Wedding Aisle Signs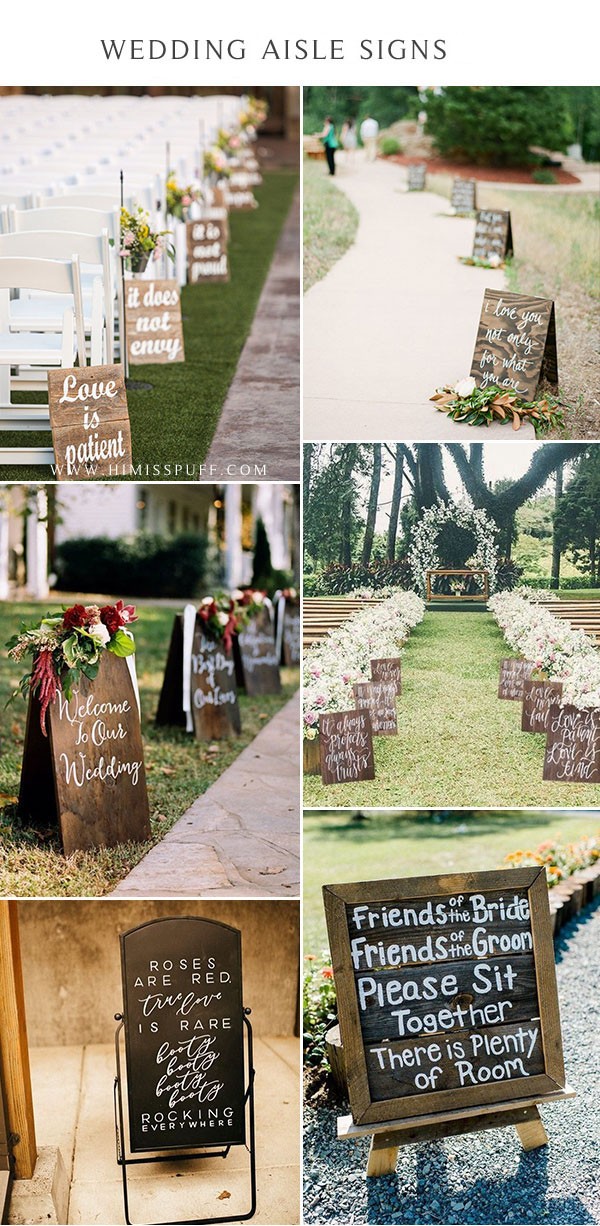 Wedding Photobooth Signs
Photobooth signs are a great way to keep the party going, even after your guests have left. They can also be used as place cards or gift tags. If you have some creativity and know how to use a computer, you can make your own photobooth signs!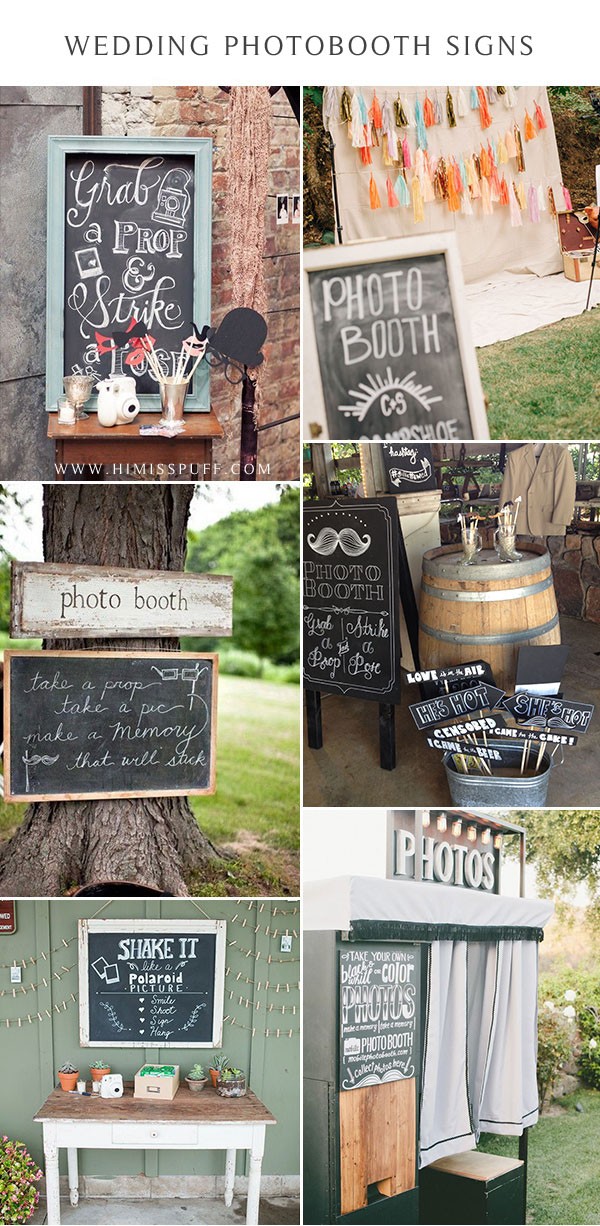 The Wedding is About to Begin, Please Turn Off Your Cell Phones.
This sign is a great way to remind your guests that their phones need to be turned off during the ceremony. It's simple and effective!


FAQS
Final Thoughts:
Wedding signs are a great way to welcome guests and direct them where to go. You can have them on your wedding day or you can use them for other events like an engagement party, bridal shower or rehearsal dinner. The signs are available in different shapes, sizes and colors that will match the theme of any event. If you don't want to spend money on expensive custom made signs then these wedding decor items are perfect for your needs!