60 Prettiest Wedding Flower Decor Ideas Ever (No, Really)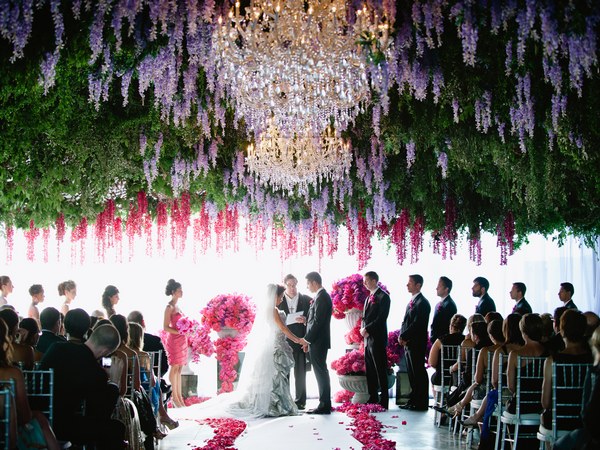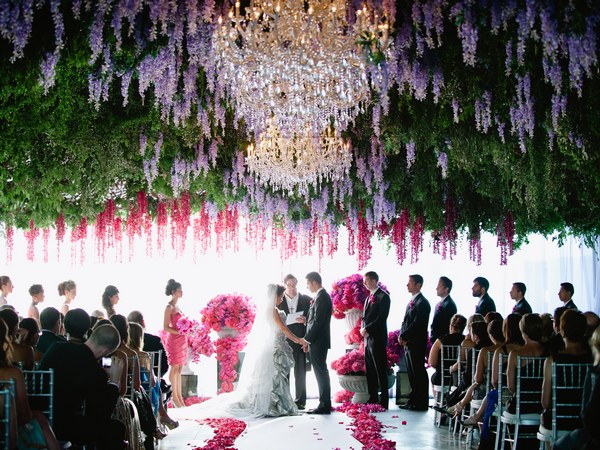 A wedding is a beautiful celebration of love, and what better way to enhance the ambiance than with gorgeous floral decorations? From the ceremony to the reception, flowers can transform any space into a romantic and enchanting setting. In this blog post, we will explore a variety of wedding flower decor ideas that are sure to impress and leave a lasting impression on your guests.
Aisle Decor:
Set the stage for a dreamy ceremony by adorning the aisle with flower petals, hanging arrangements, or floral arches. This creates a magical walkway for the couple and adds a touch of elegance to the overall ambiance.
Ceremony Backdrop:
Create a stunning backdrop for exchanging vows by incorporating flowers into the ceremony decor. Whether it's a lush floral arch, a cascading flower wall, or a simple arrangement of blooms, a well-designed backdrop will enhance the beauty of the moment and create memorable photo opportunities.
Centerpieces:
Elevate your reception tables with exquisite floral centerpieces. Experiment with various styles, such as tall vases filled with cascading flowers or low arrangements with delicate blooms. Incorporate candles or other decorative elements for an added touch of romance.
Hanging Installations:
Make a statement by incorporating hanging floral installations. From suspended flower chandeliers to lush hanging gardens, this trend adds a wow factor to any venue. Consider using different types of flowers and greenery to create depth and visual interest.
Flower Walls:
Delight your guests with a stunning flower wall backdrop. These Instagram-worthy installations can act as a photo booth backdrop, a focal point for the dessert table, or a captivating way to define different areas of the venue. Choose flowers in colors that complement your wedding theme and consider adding personalized touches like initials or quotes.
Bridal Bouquet:
The bridal bouquet is an essential element that should complement the bride's overall look and tie in with the wedding theme. Whether it's a classic bouquet of roses, a wildflower arrangement, or a cascading waterfall of blooms, the bouquet should reflect the bride's personality and style.
Floral Accents:
Incorporate floral accents into various aspects of your wedding, such as chair decorations, napkin rings, and cake decorations. These small but impactful details tie everything together and create a cohesive floral theme throughout the event.
Flower Bar:
Add an interactive and personalized touch to your wedding by setting up a flower bar. Allow guests to create their own bouquets or floral arrangements using a variety of blooms and greenery. This not only serves as a unique and memorable experience but also doubles as a wedding favor for your guests to take home.
Ceremony Floral Installations:
Consider incorporating larger floral installations as focal points during the ceremony. This could include suspended flower orbs, floral hoops, or even floral arches adorned with drapes. These eye-catching designs create a visually stunning backdrop for exchanging vows.
Seasonal Blooms:
Work with the seasons by choosing flowers that are in bloom during the time of your wedding. Not only will this help with availability, but it will also create a cohesive and natural feel to your floral arrangements. Consult with a florist to determine the best options for each season.
Wildflower Bouquets:
Wildflower bouquets are perfect for the boho or rustic wedding. These unstructured and effortless bouquets are perfect for the bride who wants a more natural look. Consider using a mix of wildflowers and greenery for a stunning bouquet.
Floral Chandeliers:
Floral chandeliers are another modern and chic way to incorporate flowers into your wedding decor. They can be used indoors or outdoors and create a unique and stunning focal point in your wedding design. Consider using a mix of greenery and blooms for a maximalist look.
Conclusion:
Wedding flower decor is an essential element that can transform any venue into a romantic and captivating space. From elegant centerpieces to breathtaking backdrops, incorporating flowers into your wedding decor will enhance the ambiance and create memories that last a lifetime. Let your creativity and personal style shine through as you explore the world of wedding flower decor. Happy planning!