30 Sexy Wedding Boudoir Bride Shoots For Groom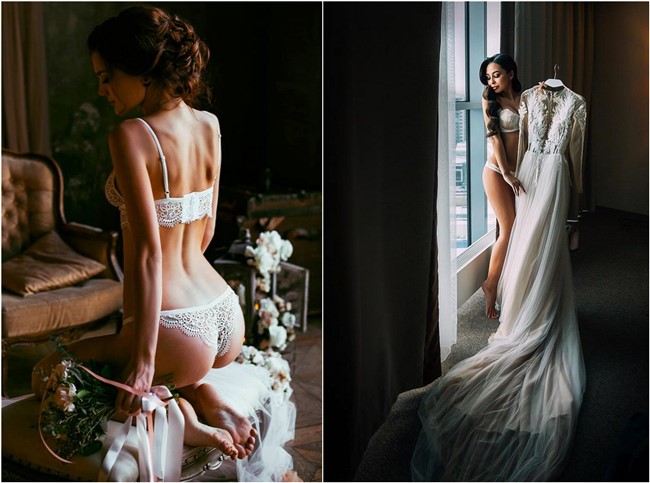 As your wedding day approaches one thing you begin to think about is a gift for your groom. You want something unique, special, and personal, made just for him. Forget about those cufflinks or that watch that you saw at the mall. A bridal boudoir book is the best gift you could get for your groom. Boudoir photos are more than the Glamour Shots from the 80s, these are personalized, sexy photos, of you at your most beautiful. You won't find a more personal gift and it will create memories unique to only the two of you. Here are a few more reasons why you should be considering bridal boudoir photos for your groom's gift.
Our gallery of wedding sexy photos not for all your friends of course, it's only for "his eyes".