18 Fall Wedding Aisle Decor Ideas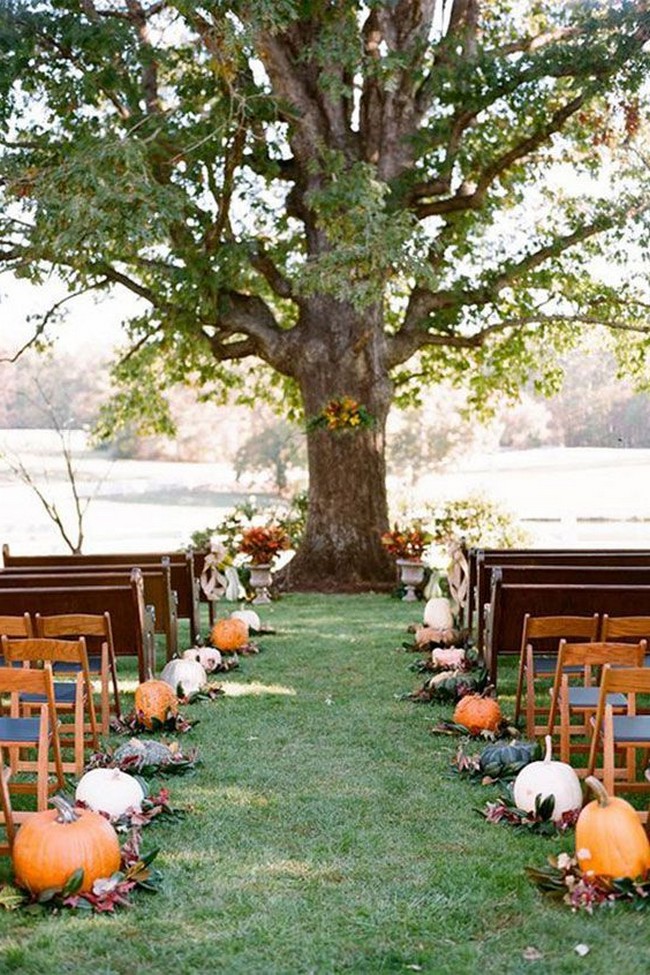 The fall wedding season is approaching and I bet the fall couples are choosing the last details for their weddings. Have you chosen wedding ceremony space decor yet? If you haven't or want to add some details, here are some ideas to decorate a fall wedding aisle that may inspire you to do that.
The most popular idea for a fall wedding aisle is a floral arrangement marker. These are usually blooms and greenery that are used for the overall wedding decor, such an idea easily fits many wedding styles, especially rustic style. Embrace the season going for fall-colored blooms: yellow, orange, red, burgundy and add pumpkins, fall leaves and berries to make your aisle more fall-like. If it's a moody wedding, keep the arrangement to dark colors like burgundy and various shades of purple. If you don't want any markers, go for floral garlands along the whole aisle, they look spectacular, too.