20 Stunning Romantic Sunset Wedding Photo Ideas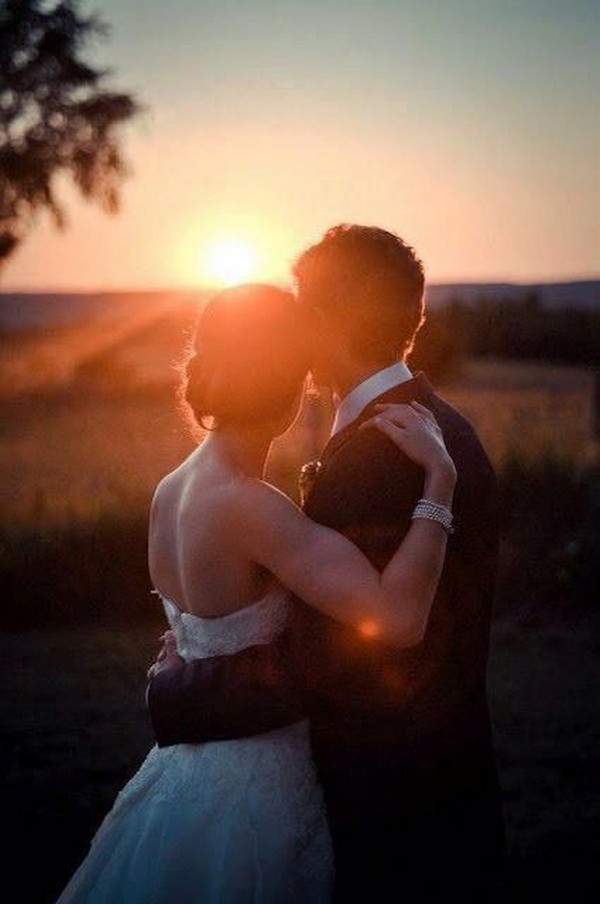 We might be stating the obvious when we say sunset is the most romantic time of day for a wedding ceremony and wedding photos…but we aren't wrong! When the sky is filled with warm and inviting colors you honestly can't go wrong when saying your "I Do's" outdoors. If you don't believe us, scroll down to see all of these couples who are seriously glowing at dusk and how beautiful their pictures turned out. Check out our favorite sunset wedding inspiration photos.
Can you feel the love radiating from this couple? We certainly can!