Pearl Engagement Rings: A Timeless and Unique Option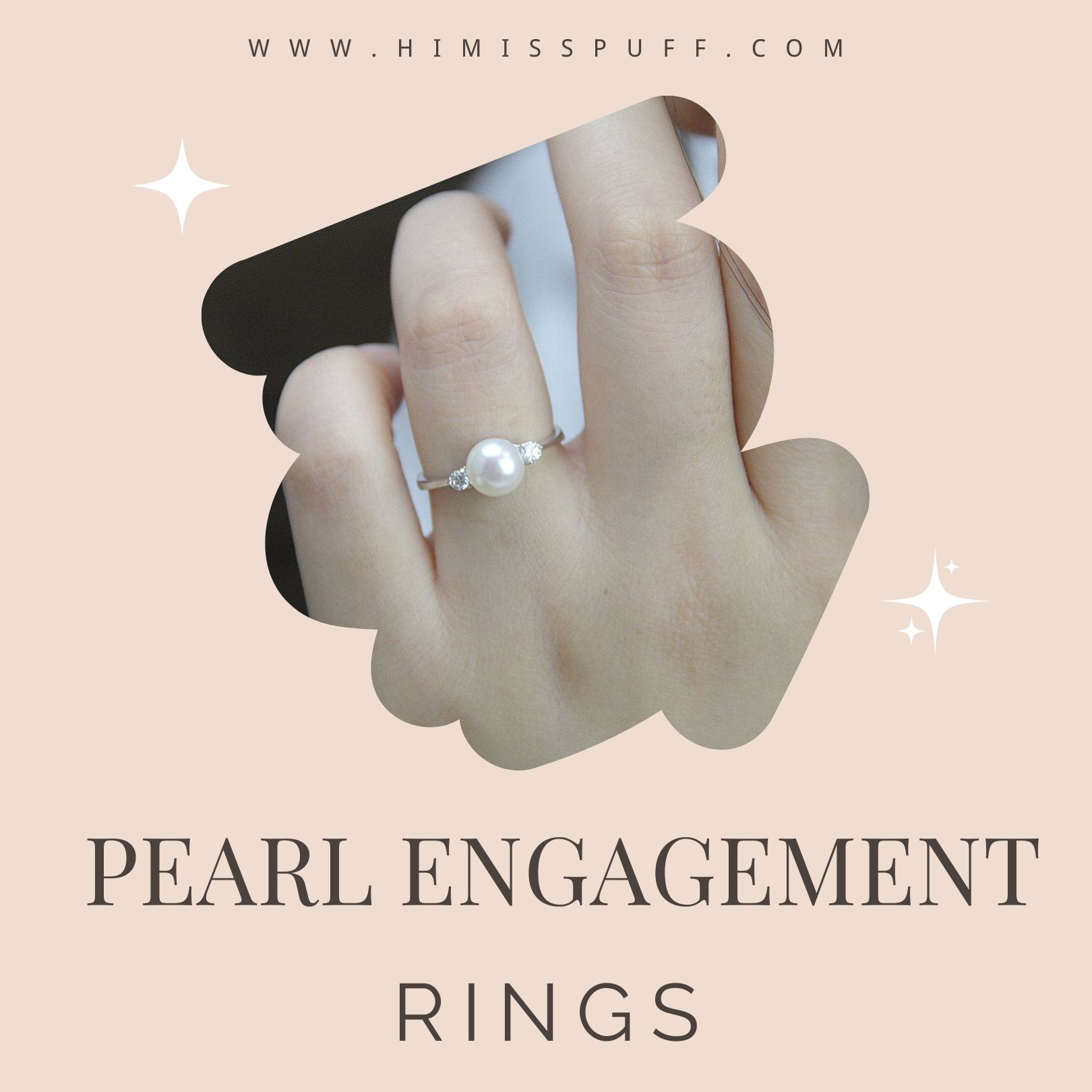 Engagement rings come in all shapes and sizes, but one option that has been gaining popularity in recent years is the pearl engagement ring. While diamonds have long been the go-to choice for engagement rings, pearls offer a unique and timeless alternative. In this post, we'll take a closer look at the history of pearl engagement rings, the benefits of choosing a pearl for your engagement ring, and how to choose the perfect pearl engagement ring for your special someone.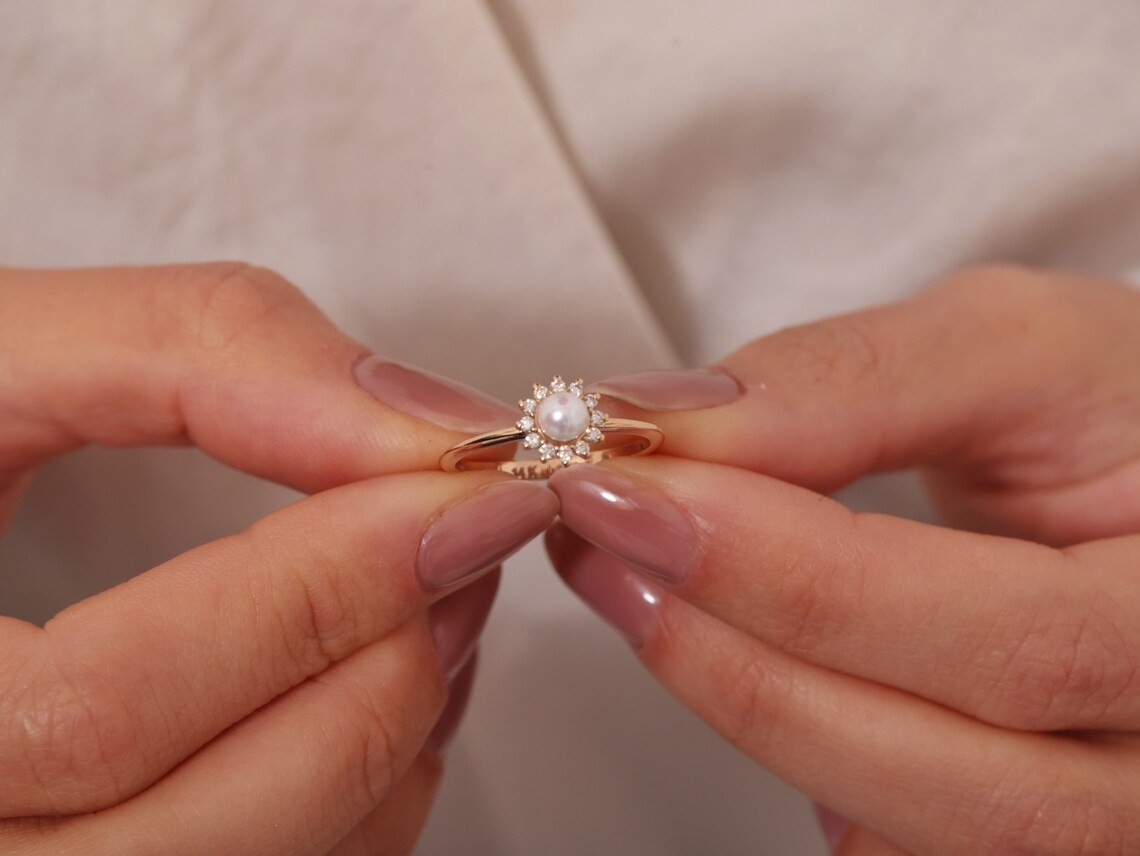 History of Pearl Engagement Rings
Pearls have been prized for centuries for their beauty and rarity, and were traditionally worn by royalty and other wealthy individuals. In the early 20th century, cultured pearls became more widely available, making them accessible to a wider range of people. While pearl engagement rings have been around for centuries, they only recently started to become more popular. One reason for this is that brides are looking for something unique and different from the traditional diamond engagement ring. Pearls offer a classic and elegant alternative that is sure to stand the test of time.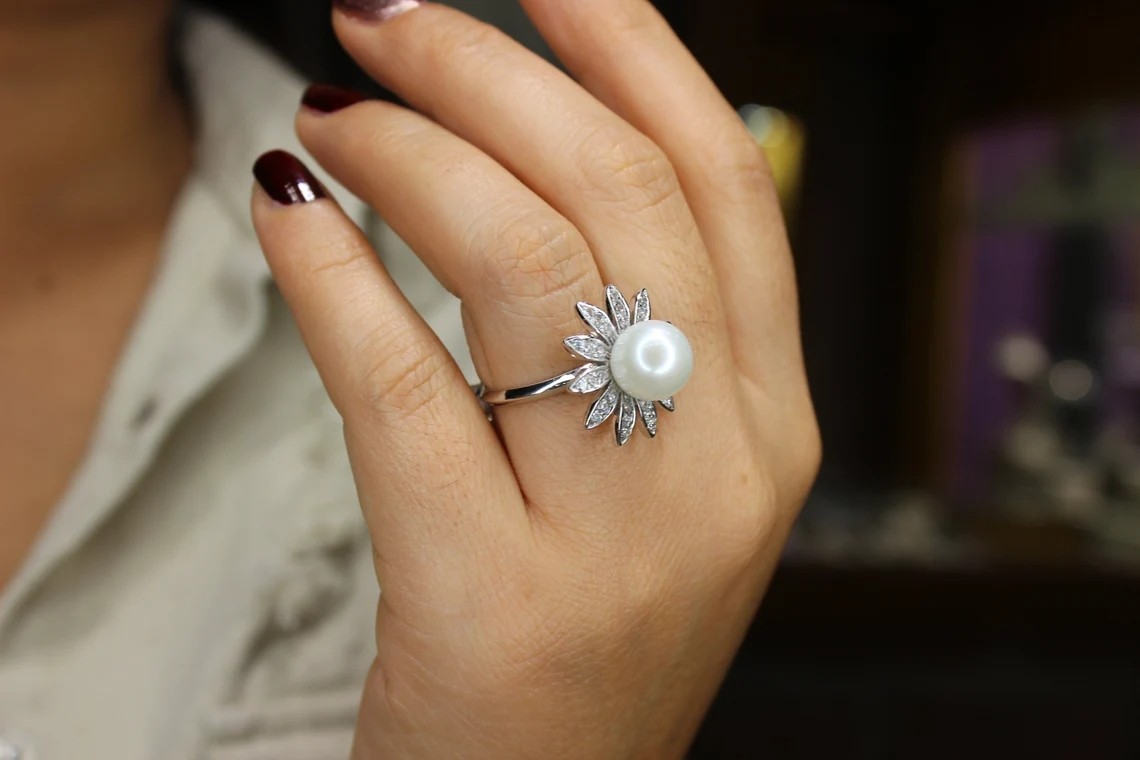 Benefits of Pearl Engagement Rings
There are several benefits to choosing a pearl engagement ring. First and foremost, pearls are incredibly beautiful and have a unique iridescence that gives them a glow that is unmatched by any other gemstone. They also come in a range of colors, from classic white to pink, lavender, and even black. Another benefit of choosing a pearl engagement ring is that they are often more affordable than diamonds, which can be a big plus for couples on a budget. Finally, pearls are a symbol of purity and innocence, making them a fitting choice for an engagement ring.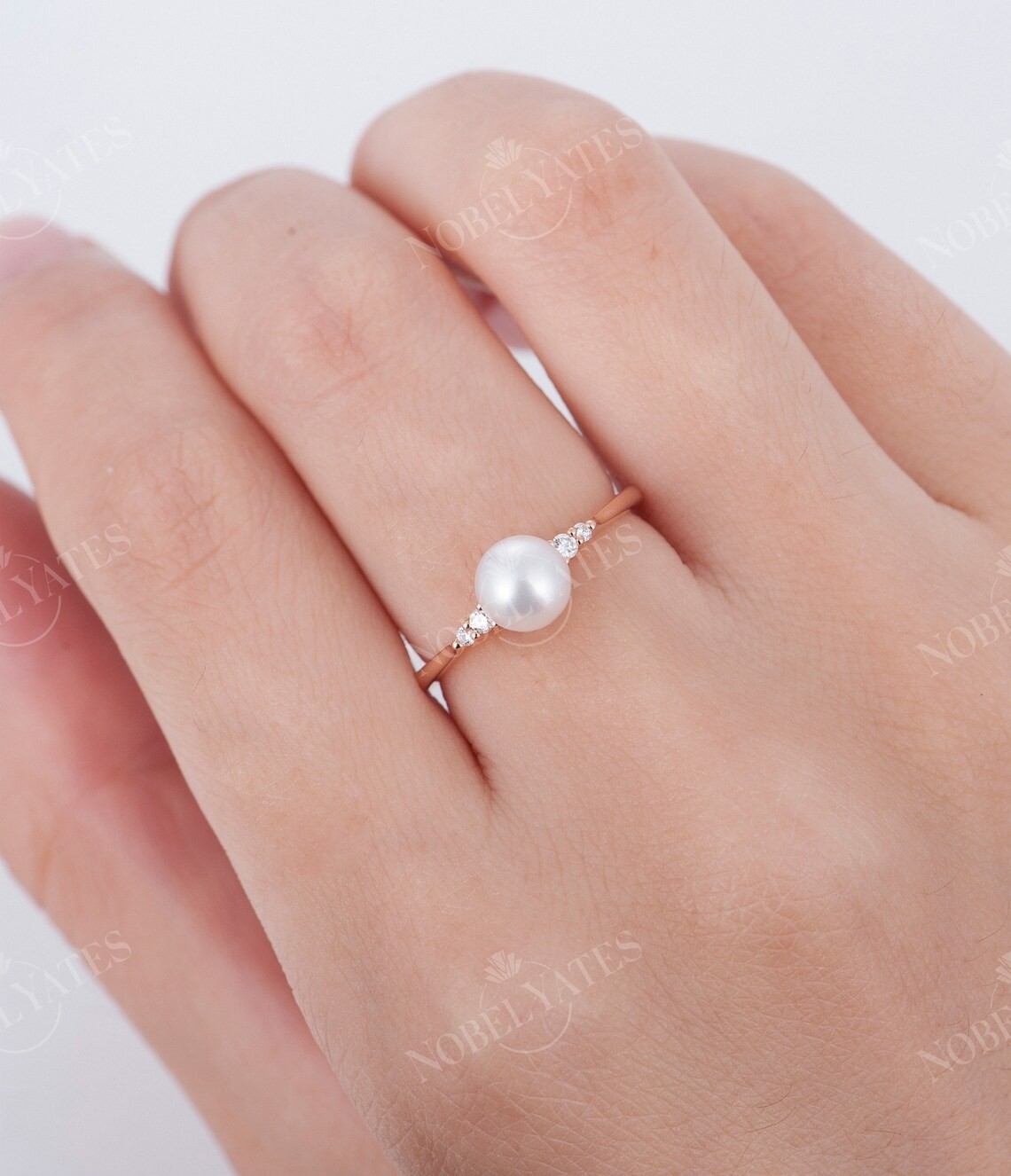 How to Choose a Pearl Engagement Ring
When choosing a pearl engagement ring, there are several factors to consider. The first is the type of pearl. There are three main types of pearls: natural, cultured, and imitation. Natural pearls are the rarest and most valuable, but they are also the most expensive. Cultured pearls are more affordable and widely available, and can be just as beautiful as natural pearls. Imitation pearls, on the other hand, are made from materials like glass or plastic and are not as valuable or long-lasting as real pearls.
The next factor to consider is the color of the pearl. While white pearls are the most traditional choice for engagement rings, there are a variety of other colors to choose from. Pink pearls, for example, are a romantic and feminine choice, while black pearls offer a more dramatic and edgy look. The shape of the pearl is also important to consider. Round pearls are the most classic and traditional shape, but there are also teardrop, oval, and even irregularly shaped pearls to choose from.
Finally, it's important to consider the setting of the pearl. A simple solitaire setting can showcase the beauty of the pearl, while a halo setting can add extra sparkle and shine. Vintage-inspired settings are also a popular choice for pearl engagement rings.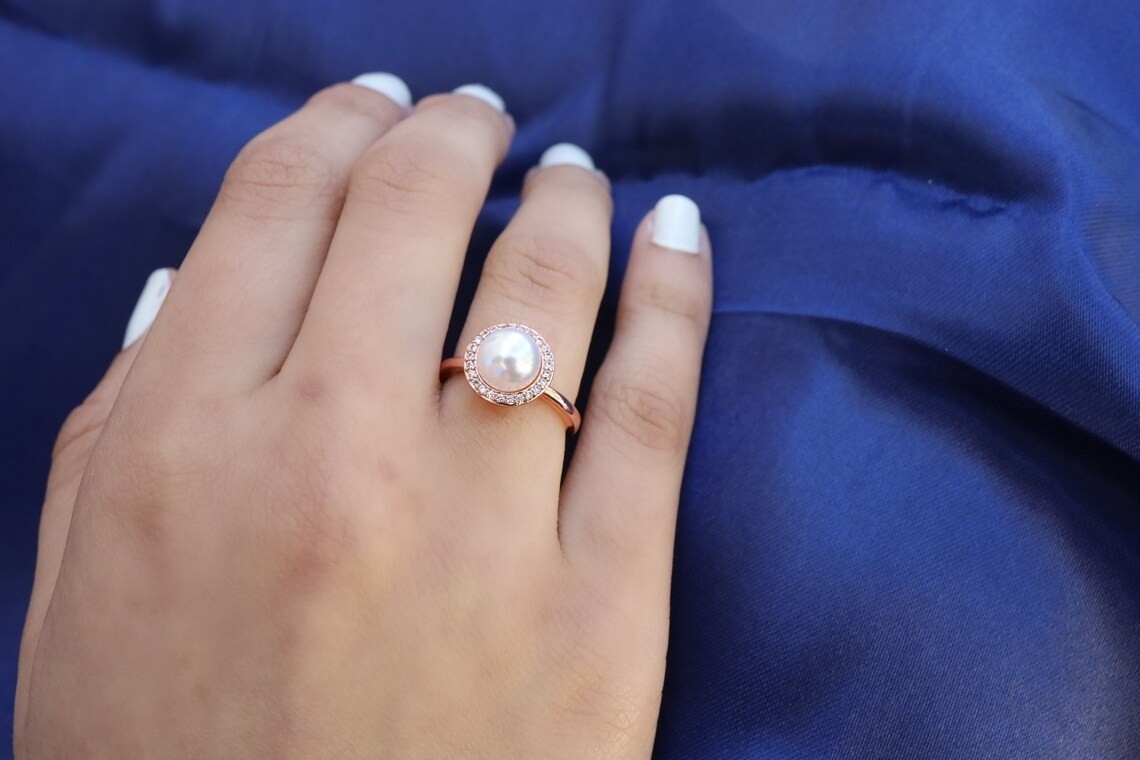 FAQ: Common Questions About Pearl Engagement Rings
Are pearl engagement rings durable?
While pearls are not as hard as diamonds or other gemstones, they are still quite durable and can last for many years with proper care.
Can you wear a pearl engagement ring every day?
Yes, pearl engagement rings are meant to be worn every day, just like diamond engagement rings.
Can you get a pearl engagement ring wet?
Pearls are sensitive to chemicals and extreme temperatures, so it's important to take them off before showering, swimming, or doing any other activities that could expose them to moisture.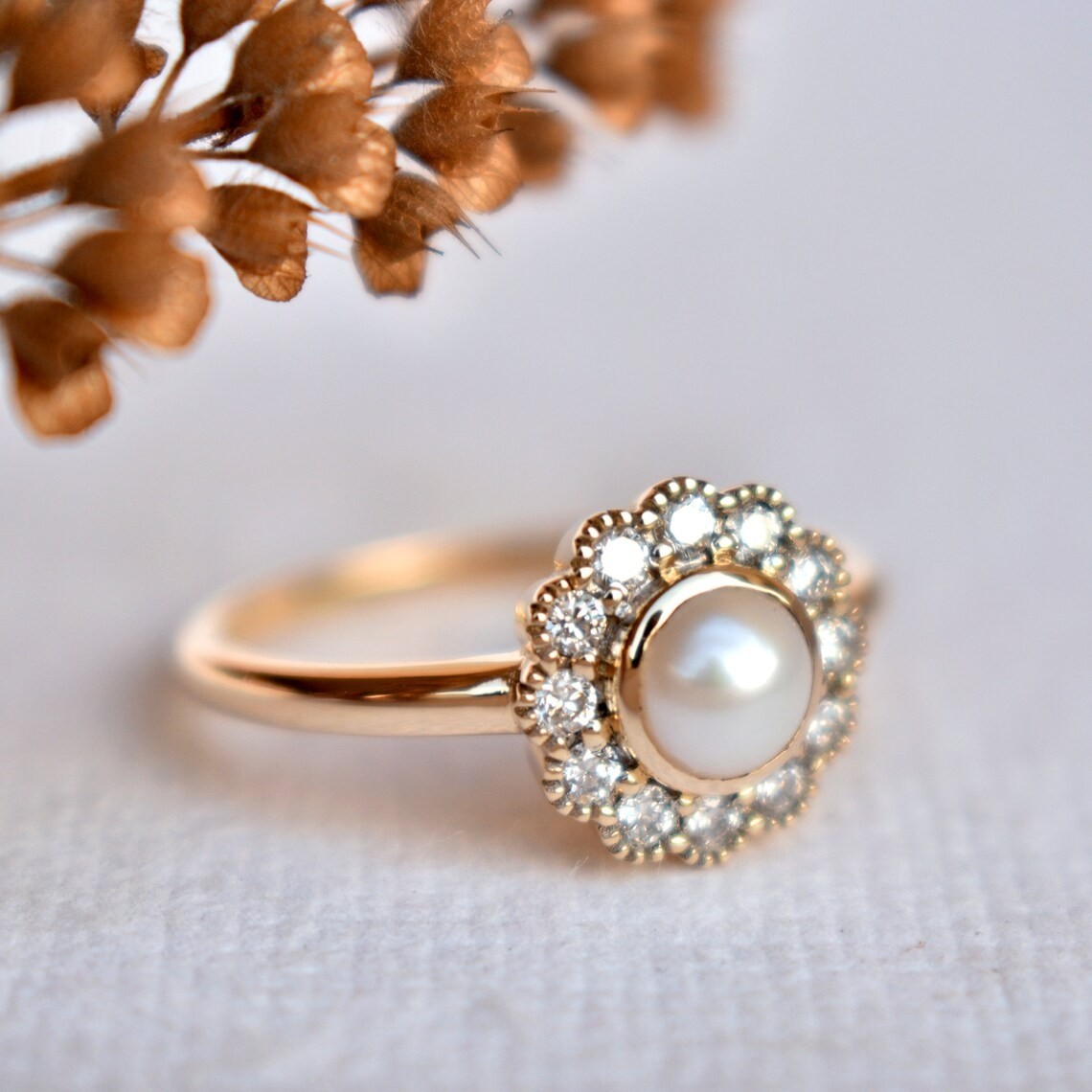 Are pearl engagement rings as valuable as diamond engagement rings?
While pearls can be just as beautiful and valuable as diamonds, they are not typically as expensive. However, this can be a benefit for couples who are looking for an affordable yet stunning engagement ring.
Can you resize a pearl engagement ring?
It is possible to resize a pearl engagement ring, but it can be more challenging than resizing a diamond ring. It's important to work with a jeweler who is experienced in working with pearls to ensure that the ring is resized properly without damaging the pearl.
Conclusion:
Pearl engagement rings offer a timeless and elegant alternative to the traditional diamond engagement ring. With their unique beauty and range of colors, pearls are a stunning choice for any bride-to-be. By considering factors like the type of pearl, color, shape, and setting, you can choose the perfect pearl engagement ring that will be treasured for a lifetime. So, whether you're looking for something classic and traditional or something more unique and modern, a pearl engagement ring is a beautiful choice that is sure to impress.