20 Unique Halo Engagement Rings 2023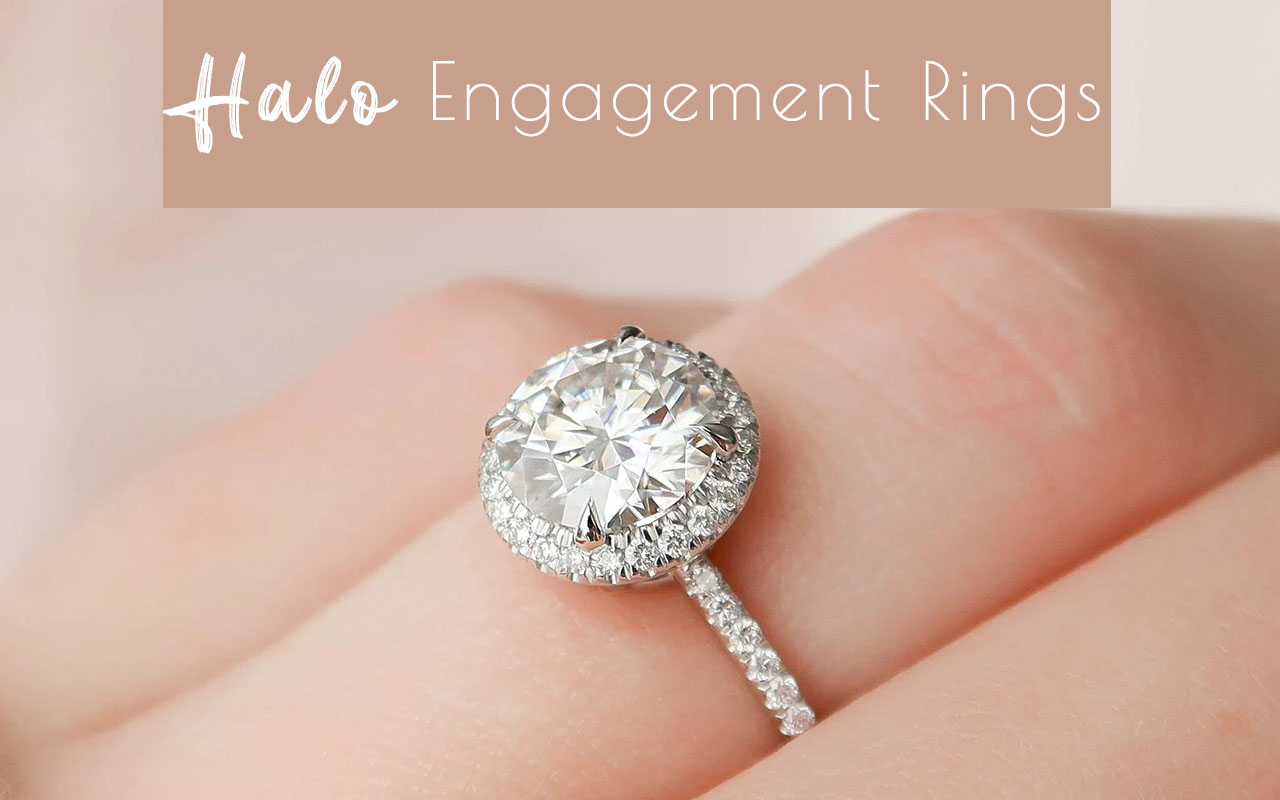 Choose Halo engagement rings with their unique styles, a center stone with smaller accent diamonds or gemstones surrounding, make it more stand out, if you're looking for an exquisite one with an affordable price.
A truly sparkly and precious ring when it comes with a much larger center stone. With its original and truly catching-eye beautiful designs.
There is plenty of style of halo cut diamond engagement rings waiting for you to choose from. From double band halo engagement rings to oval double halo engagement rings or even halo cluster engagement rings. You can be spoiled for choice where this specific type of ring is concerned.
And so, if you are concerned about your style or personal taste, Go with it! There's a reason why quite a several female engagement rings are halo-style engagement rings. Take a look at our list of engagement rings with halo settings and you might find out the answer.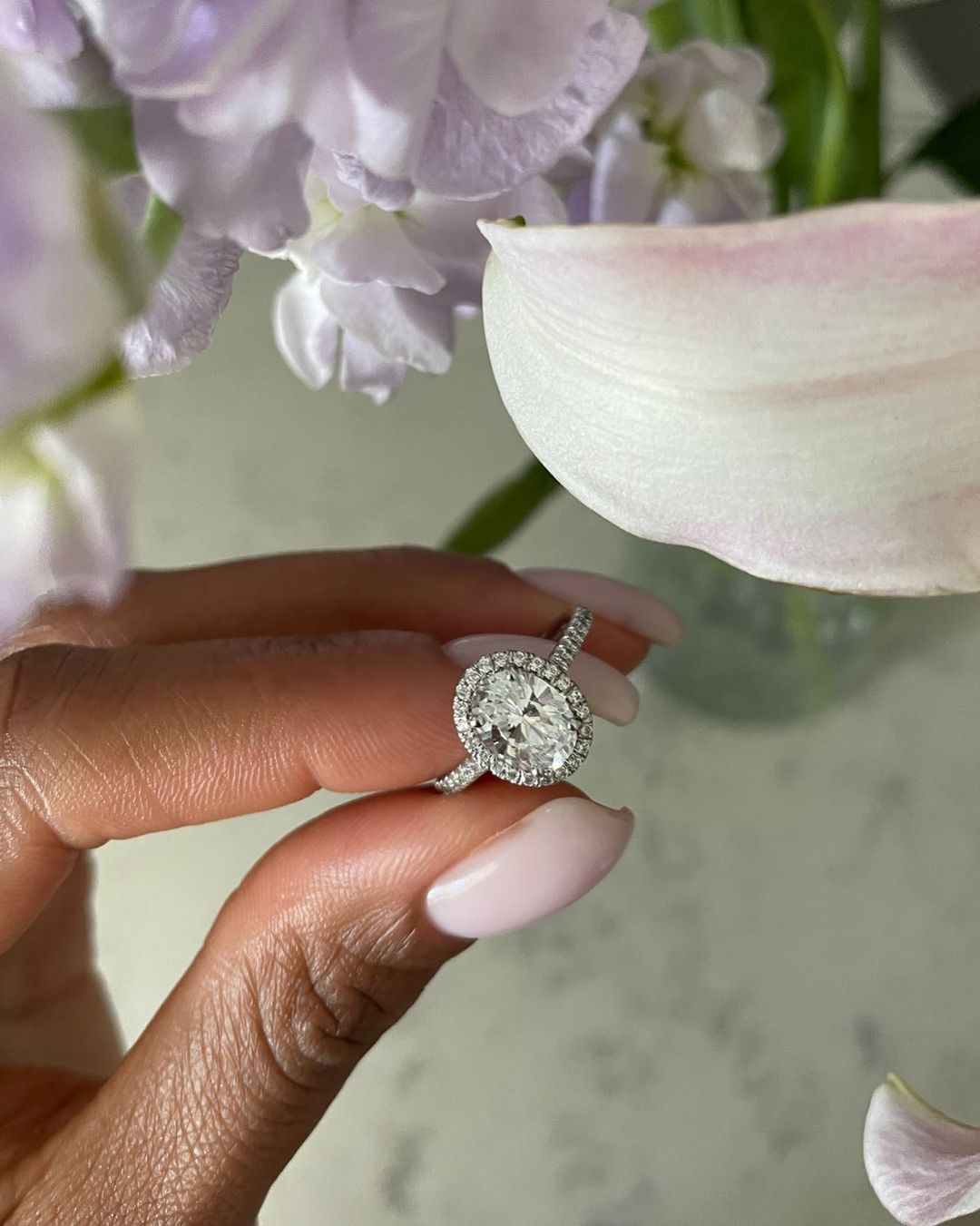 Double Halo Princess Cut Engagement Ring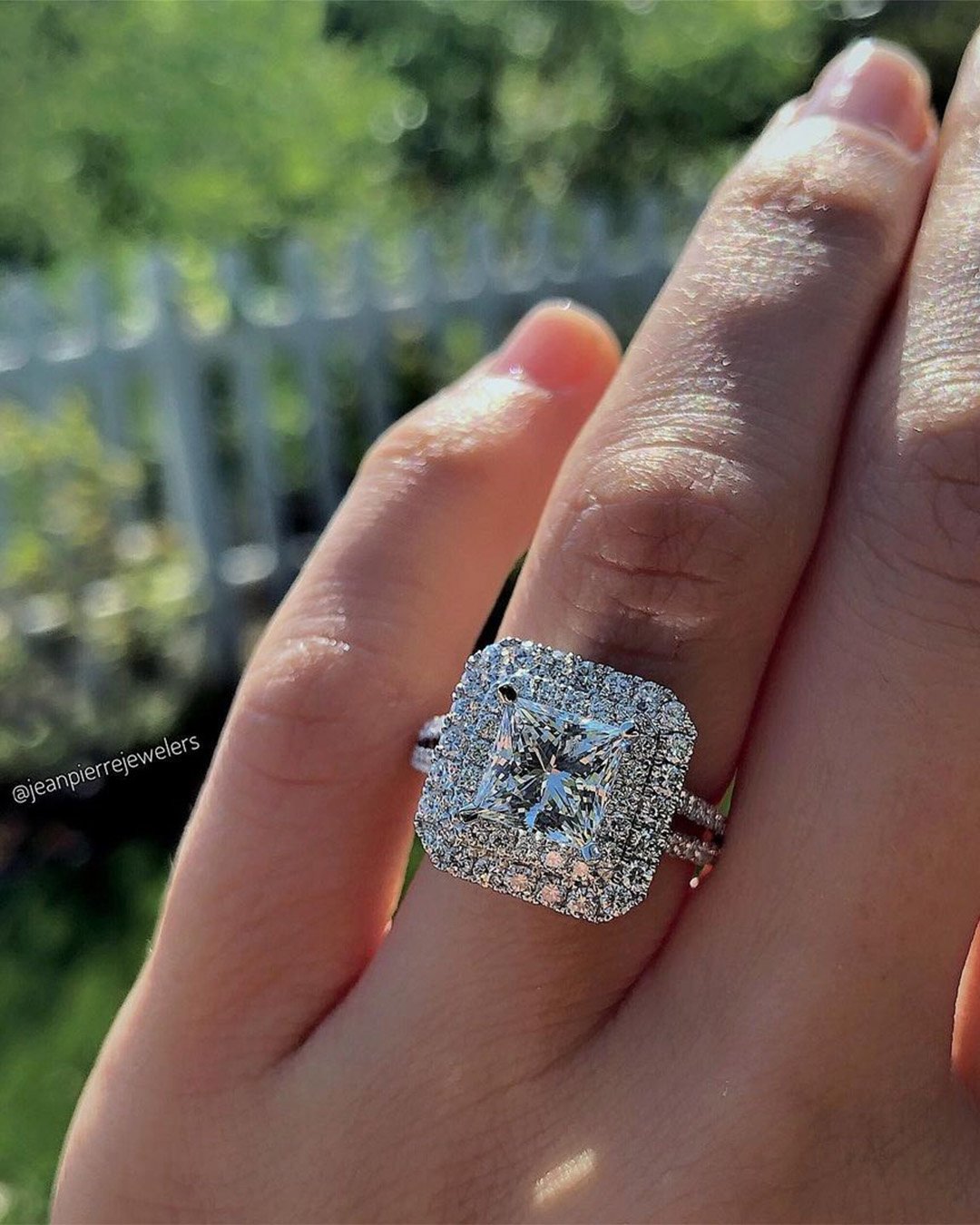 Vintage Cushion Cut Halo Engagement Ring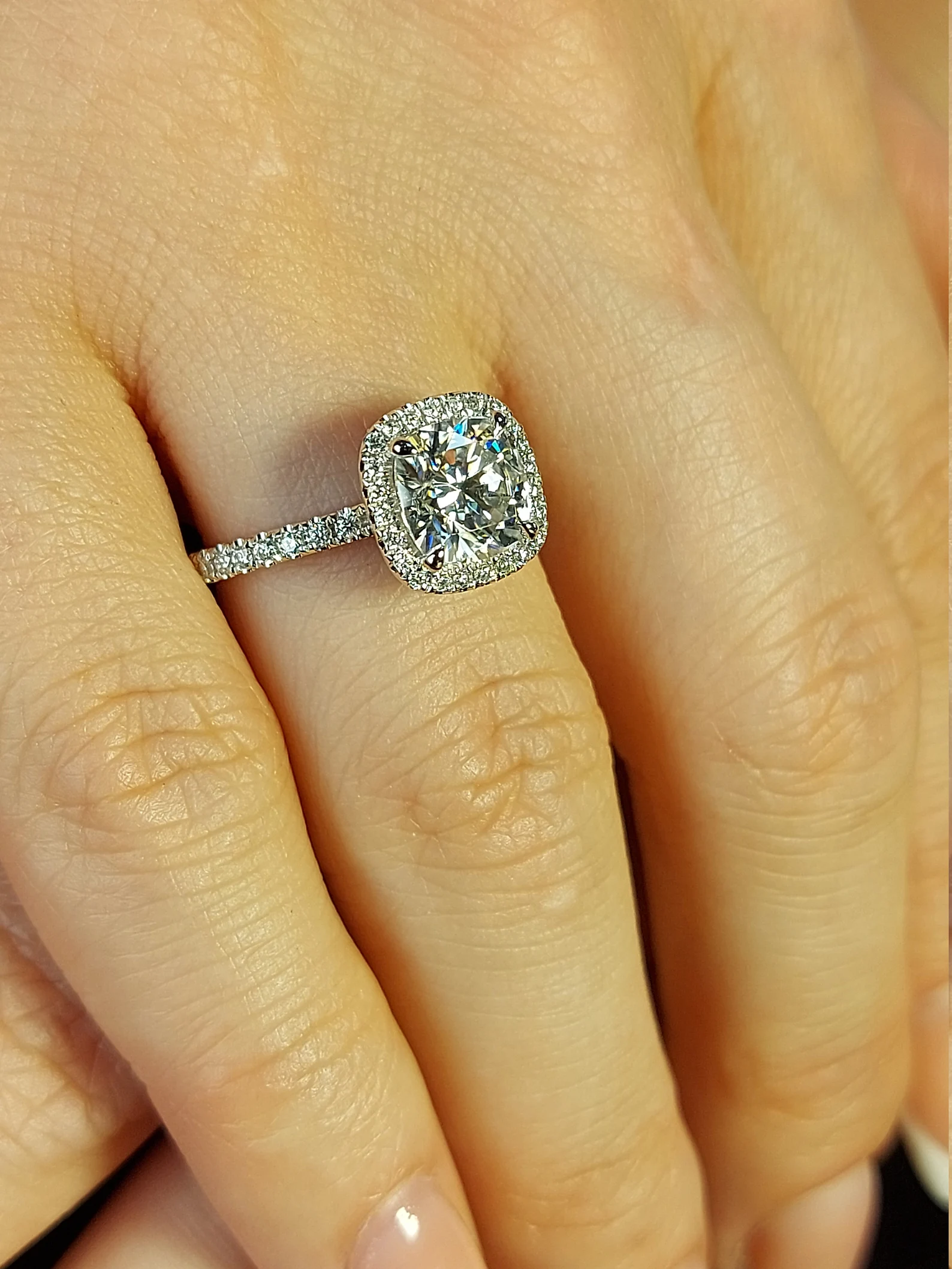 Princess Cut Halo Engagement Ring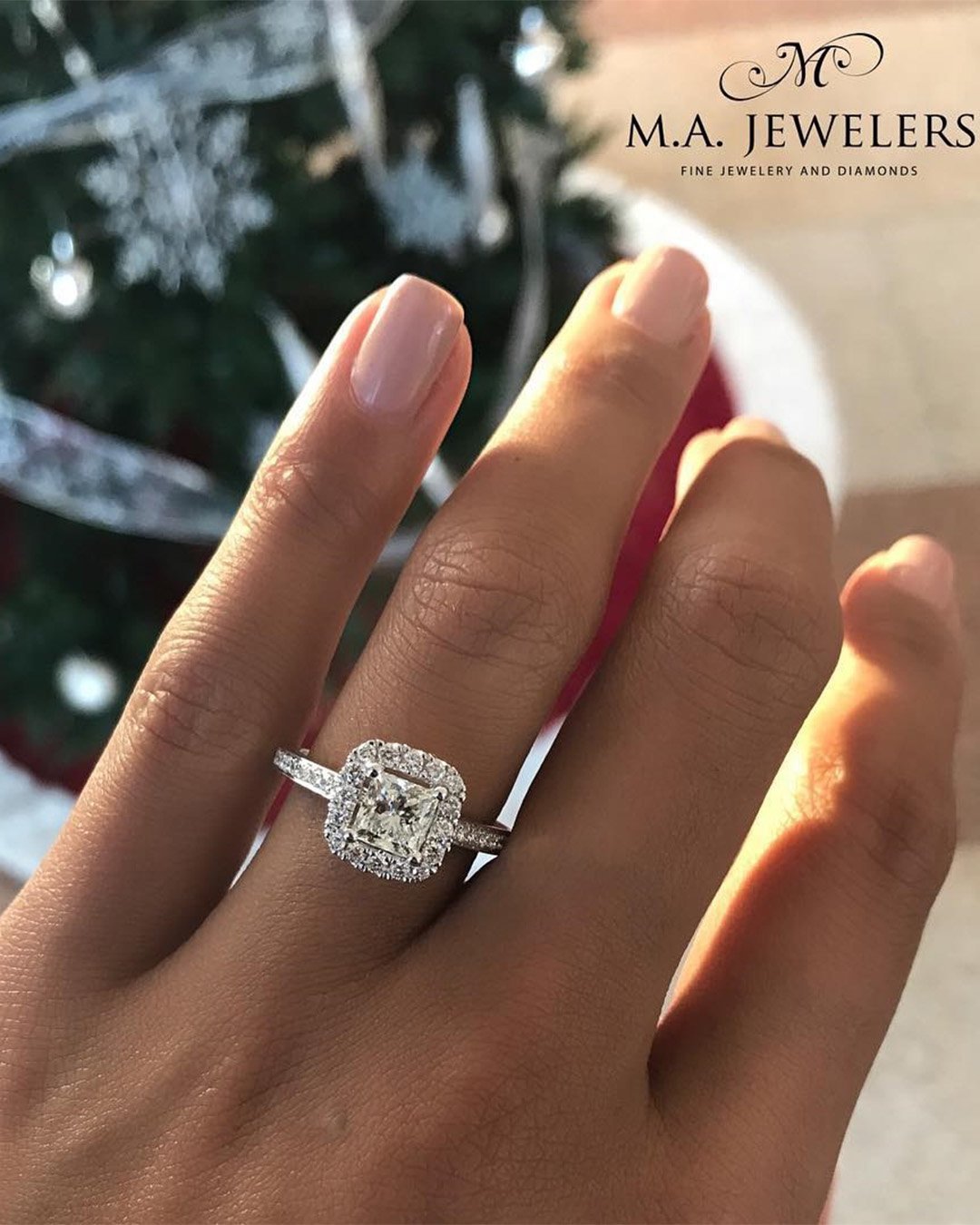 2 CT Round Halo Engagement Ring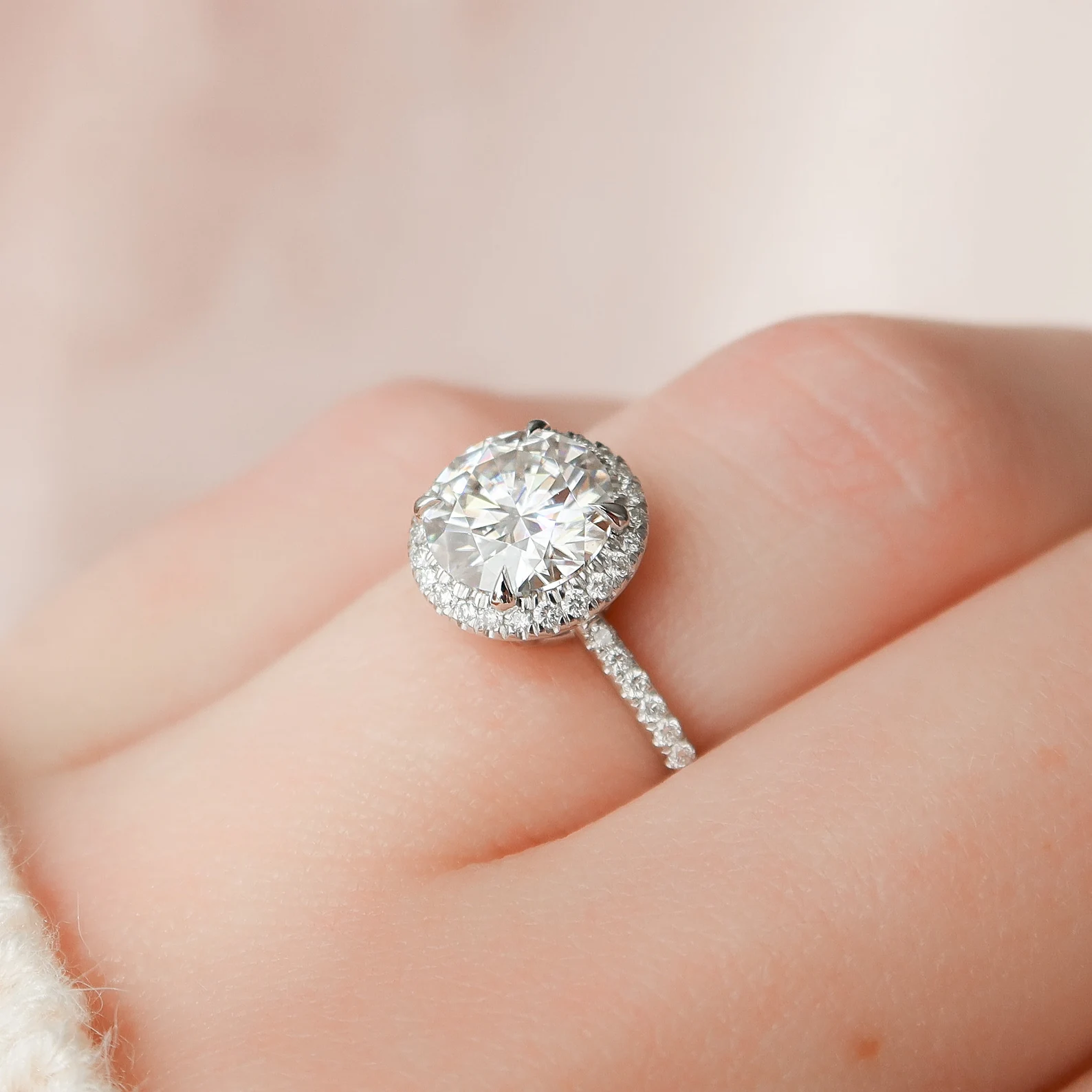 1 CT Double Halo Engagement Ring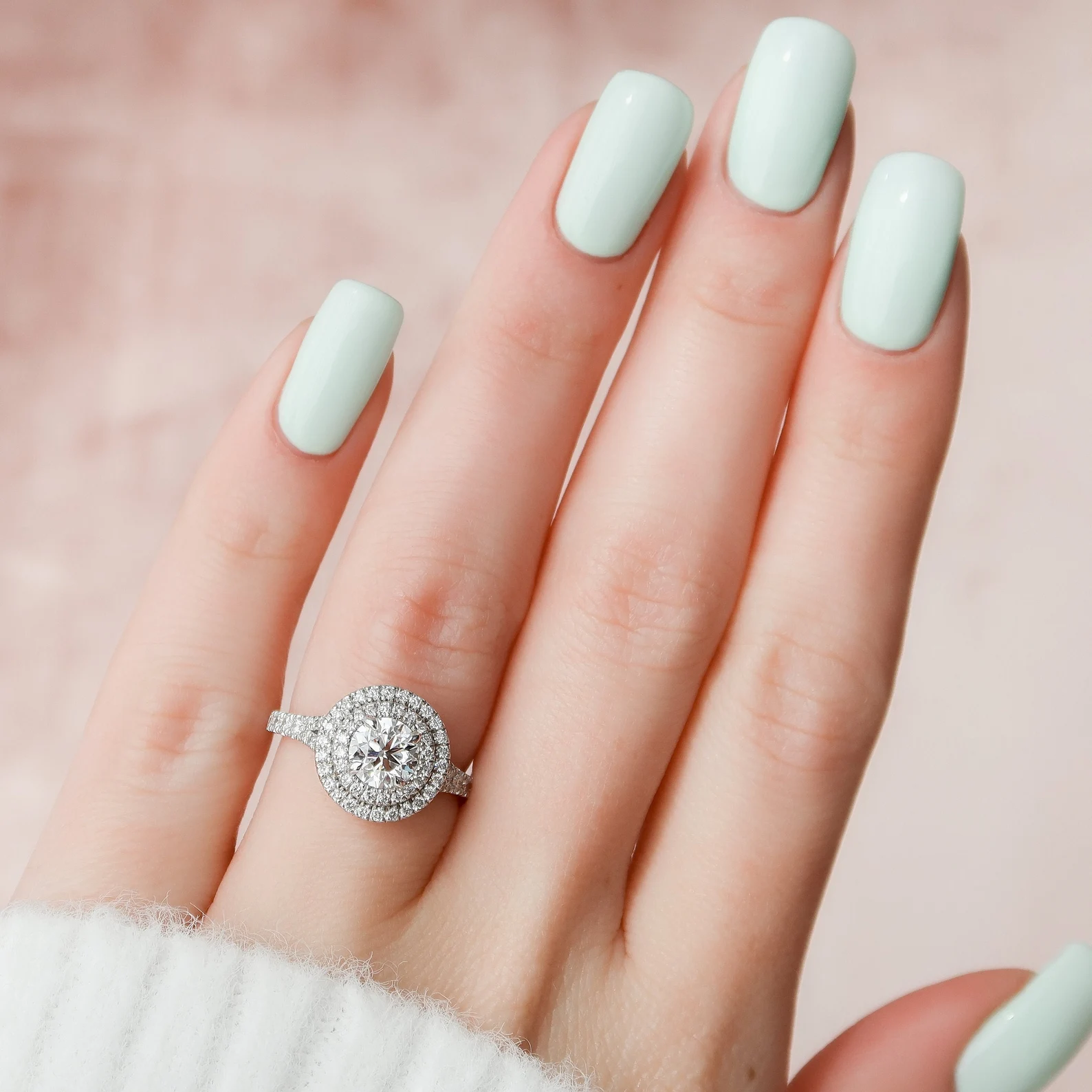 2 CT Cushion Cut Moissanite Halo Engagement Ring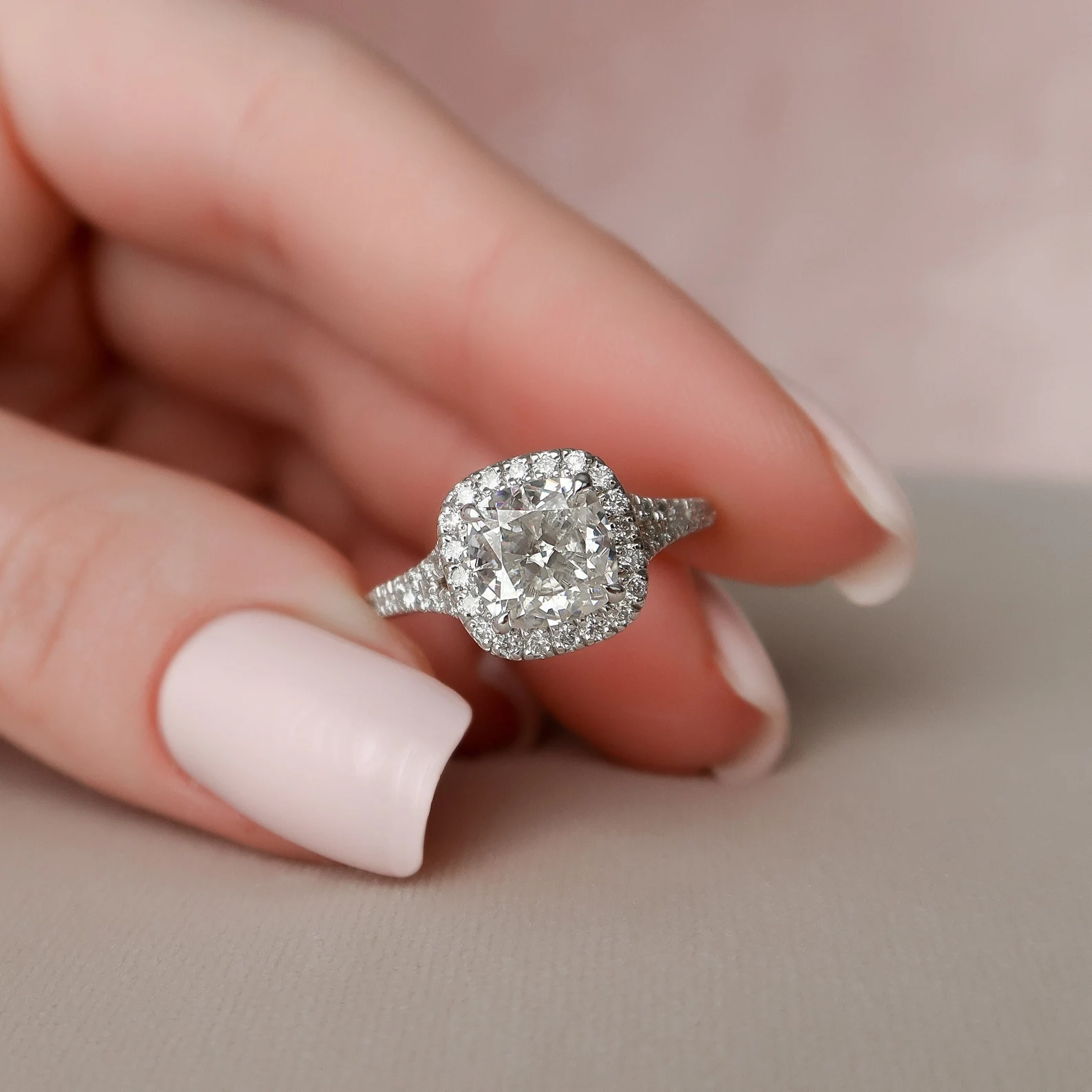 5 CT Oval Moissanite Halo Engagement Ring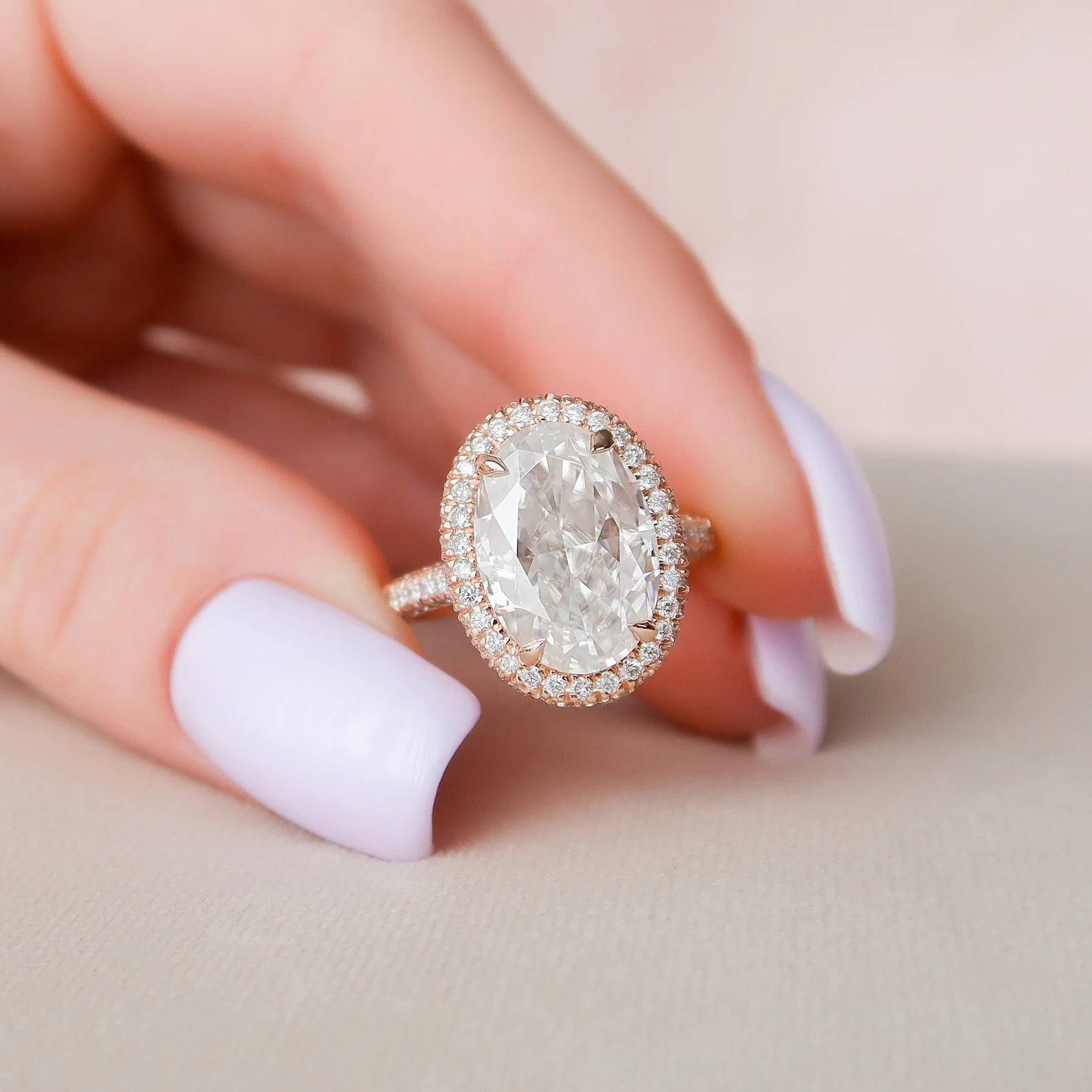 Square Halo Engagement Ring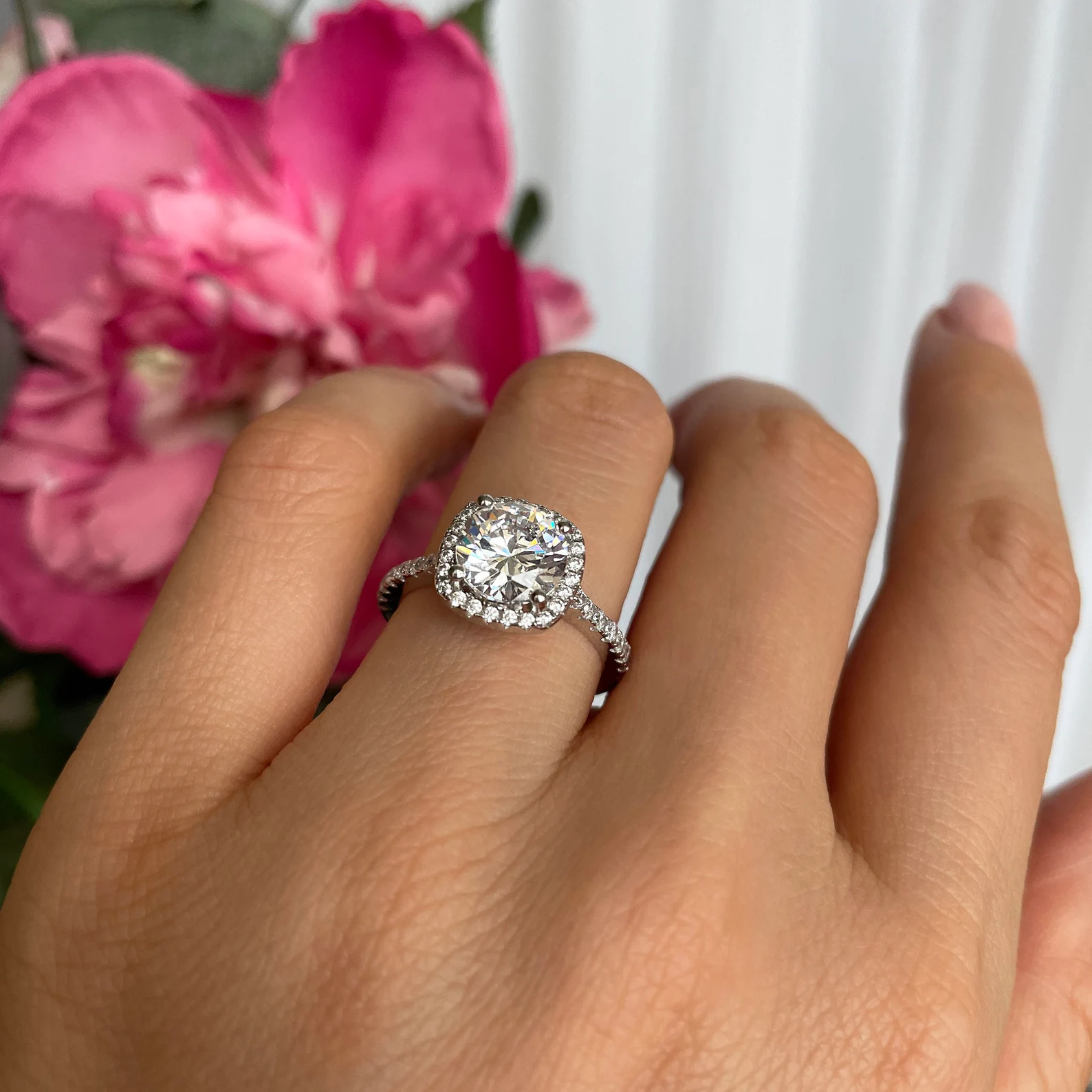 Should I Add A Halo To My Engagement Ring?
Adding a halo is a good idea for your engagement ring to make it more bling and more modern, your center stone will become bigger and shine out more than before, that's why a halo may be a good choice for your ring.
Halo engagement rings are a unique way to express your love and commitment to your partner. These rings have been around for centuries and they can be made from a variety of materials, including diamonds, gold, silver, and more. If you're looking for a ring that is both beautiful and meaningful, then consider getting a halo engagement ring.