60 Romantic Love Quotes for Her / Him 2023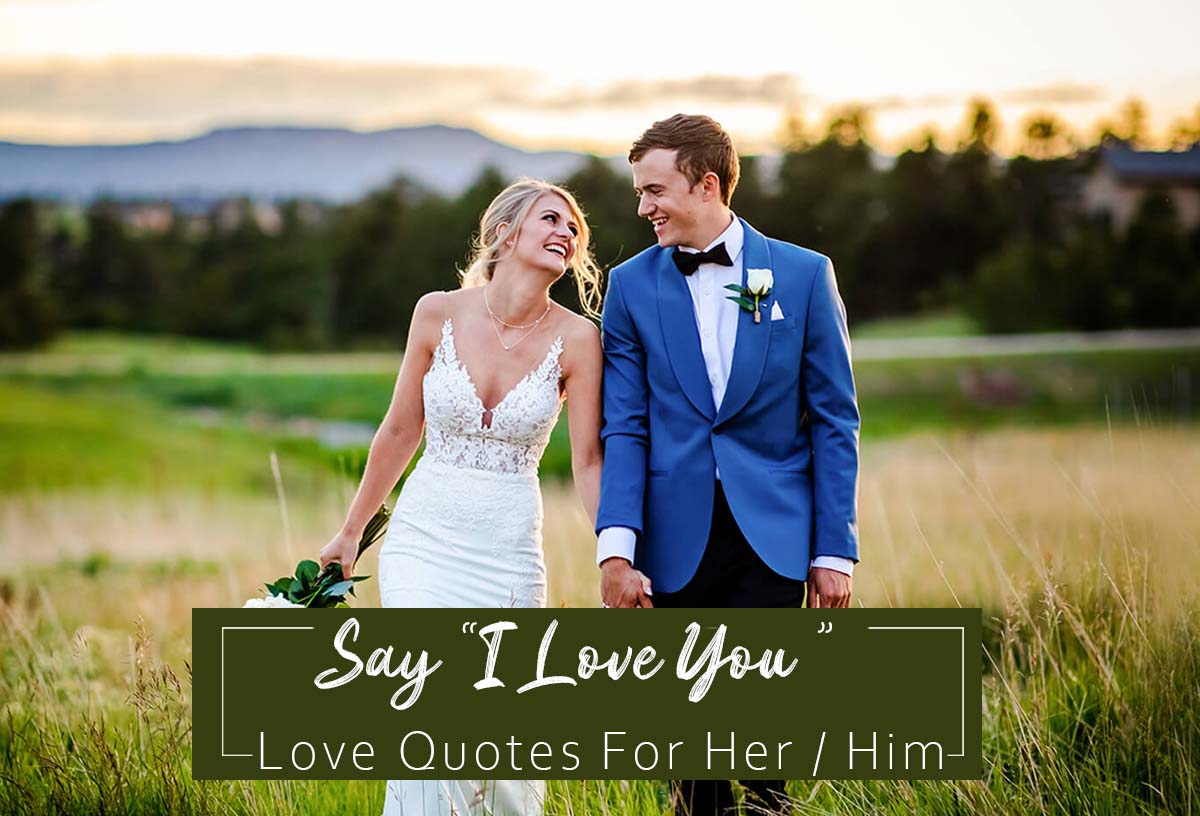 These love quotes bring your feelings to life, even if it's a message for someone's Valentine's card, or a sentiment to add to a proposal idea, or one for your anniversary, or an added sentiment Quotes are ideal for cards, home decor, home goods, gifts, and more. Here are some "I love you quotes" that can help you tell him or her how much they mean to you, or help you through a difficult and broken heart. Here are some of your options for funny love quotes and inspirational love quotes. Print out some of our favorite "I love you quotes" below to include in your personalized Valentine's card.
Romantic I Love You Quotes From Famous People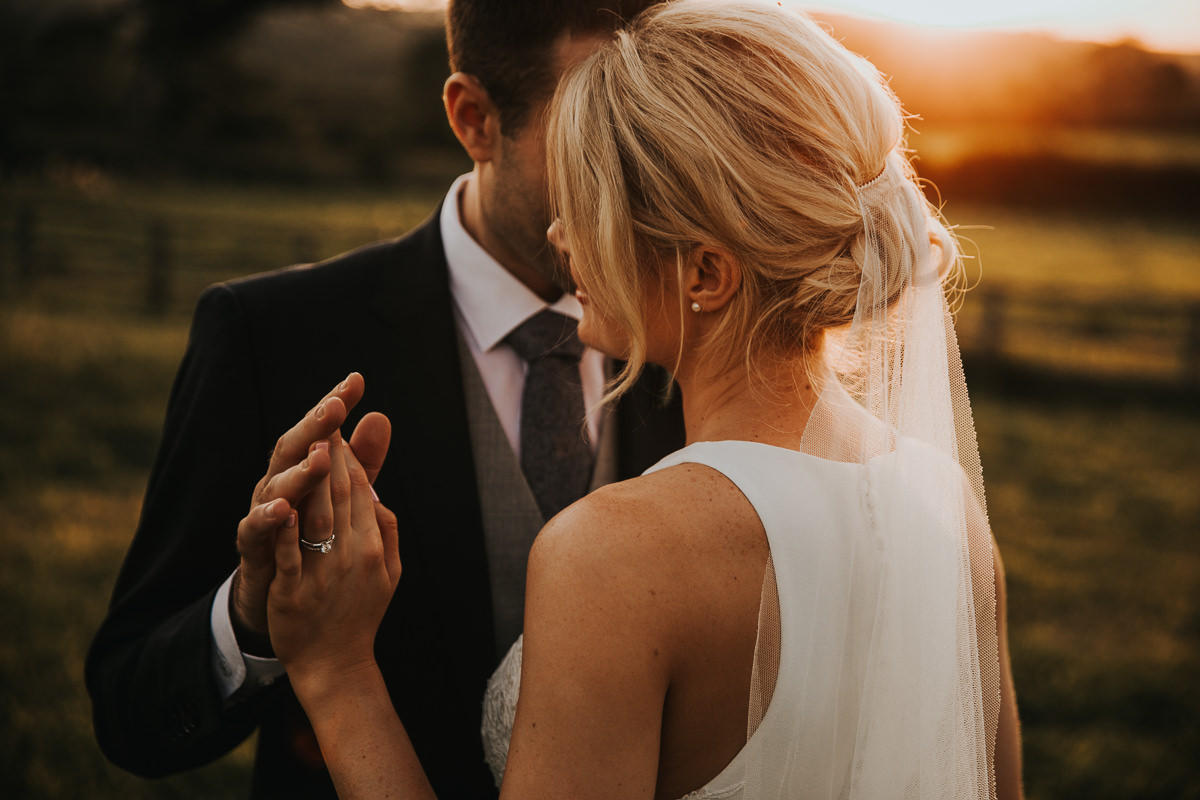 The power of love is unbearable, inspiring, and even the greatest minds can't resist it. It is no surprise that some famous people around the world have quotes about love. It is said that great minds think alike – or, in our case, feel alike. We have here that is full of quotes from extraordinary people of a wide variety of backgrounds. On the list you can see all the diversity, yet love seems the same across every culture.
There is no difference between races and nationalities: every person is equal to the blindfolded Eros. People's hearts and souls are touched by this feeling as it travels through time, space, and languages. From Lao Tzu to Dr. Seuss, from Victor Hugo to Bob Marley – take a moment to read these words of passion and wisdom. Let's enjoy the beauty behind the words of legendary lovers and the strength of their feelings.
'Being deeply loved by someone gives you strength, while loving someone deeply gives you courage.'
Lao Tzu, a semi-legendary Chinese philosopher
'Never love anyone who treats you like you're ordinary.'
Oscar Wilde, a famous Irish poet and playwright
'Life is a flower of which love is the honey.'
Victor Hugo, a French poet and novelist
'Where there is love there is life.'
Mahatma Gandhi, an Indian activist, called the Father of the Nation
'Love is composed of a single soul inhabiting two bodies.'
Aristotle, an ancient Greek philosopher and scientist
'You know you're in love when you can't fall asleep because reality is finally better than your dreams.'
Dr. Seuss, a world-renowned children writer
'You may not be her first, her last, or her only. She loved before she may love again. But if she loves you now, what else matters? She's not perfect—you aren't either, and the two of you may never be perfect together but if she can make you laugh, cause you to think twice, and admit to being human and making mistakes, hold onto her and give her the most you can. She may not be thinking about you every second of the day, but she will give you a part of her that she knows you can break—her heart. So don't hurt her, don't change her, don't analyze and don't expect more than she can give. Smile when she makes you happy, let her know when she makes you mad, and miss her when she's not there.'
Bob Marley, a Jamaican iconic reggae artist
'Love always brings difficulties, that is true, but the good side of it is that it gives energy.'
Vincent Van Gogh, a Dutch Post-impressionist
'Love is a fire. But whether it is going to warm your hearth or burn down your house, you can never tell.'
Joan Crawford, an American actress
'Love is like a friendship caught on fire. In the beginning a flame, very pretty, often hot and fierce, but still only light and flickering. As love grows older, our hearts mature and our love becomes as coals, deep-burning and unquenchable.'
Bruce Lee, an icon of martial arts cinema
Quotes About Life And Love From Books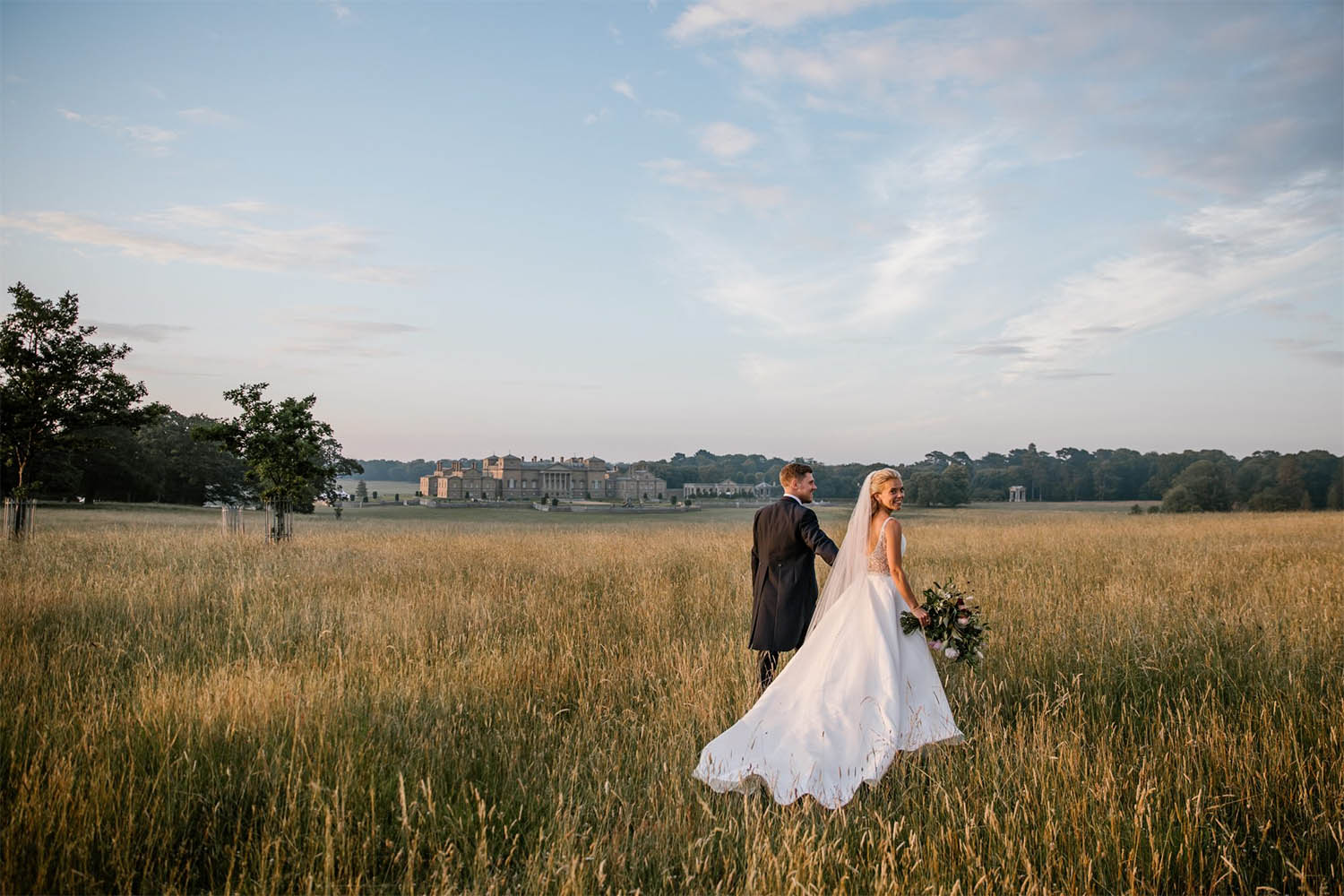 You should have your own collection of love quotes if you are a bookish person. You may even have them recorded in your little secret diary. You won't be tempted by our list of the most romantic book quotes, even if you do. Let us add a few new quotes to your collection! We have chosen some of the best love quotes that are specially designed for you.
Great poets and writers have been inspired by the complexities and mysteries of romantic feelings. Romants have put pen to paper for hundreds of years to convey the most beautiful expressions of love. Our collection of love phrases is full of great ideas, from classics to modern authors. William Shakespeare and Holy Bible, Paulo Coelho and J.K. Rowling, Emily Bronte and Nicholas Sparks – we've got them all!
'Love looks not with the eyes, but with the mind,

And therefore is winged Cupid painted blind.'
William Shakespeare, A Midsummer Night's Dream
'Doubt thou the stars are fire;

Doubt that the sun doth move;

Doubt truth to be a liar;

But never doubt I love.'
William Shakespeare, Hamlet
'He's more myself than I am. Whatever our souls are made of, his and mine are the same.'
Emily Brontë, Wuthering Heights
'After all this time?'

'Always.'
J. K. Rowling, Harry Potter and the Deathly Hallows
'One is loved because one is loved. No reason is needed for loving.'
Paulo Coelho, The Alchemist
'To love or have loved, that is enough. Ask nothing further. There is no other pearl to be found in the dark folds of life.'
Victor Hugo, Les Misérables
'When you fall in love, it is a temporary madness. It erupts like an earthquake, and then it subsides. And when it subsides, you have to make a decision. You have to work out whether your roots are to become so entwined together that it is inconceivable that you should ever part. Because this is what love is. Love is not breathlessness, it is not excitement, it is not the desire to mate every second of the day. It is not lying awake at night imagining that he is kissing every part of your body. No … don't blush. I am telling you some truths. For that is just being in love; which any of us can convince ourselves we are. Love itself is what is left over, when being in love has burned away. Doesn't sound very exciting, does it? But it is!'
Louis de Bernières, Captain Corelli's Mandolin
'There is never a time or place for true love. It happens accidentally, in a heartbeat, in a single flashing, throbbing moment.'
Sarah Dessen, The Truth About Forever
'You are my best friend as well as my lover, and I do not know which side of you I enjoy the most. I treasure each side, just as I have treasured our life together.'
Nicholas Sparks, The Notebook
'Love is patient, love is kind. It does not envy, it does not boast, it is not proud. It is not rude, it is not self-seeking, it is not easily angered, it keeps no record of wrongs. Love does not delight in evil but rejoices with the truth. It always protects, always trusts, always hopes, always perseveres.'
Holy Bible: New International Version
'If you live to be a hundred, I want to live to be a hundred minus one day, so I never have to live without you.'
A. Milne, Winnie The Pooh
Love You Quotes From Movies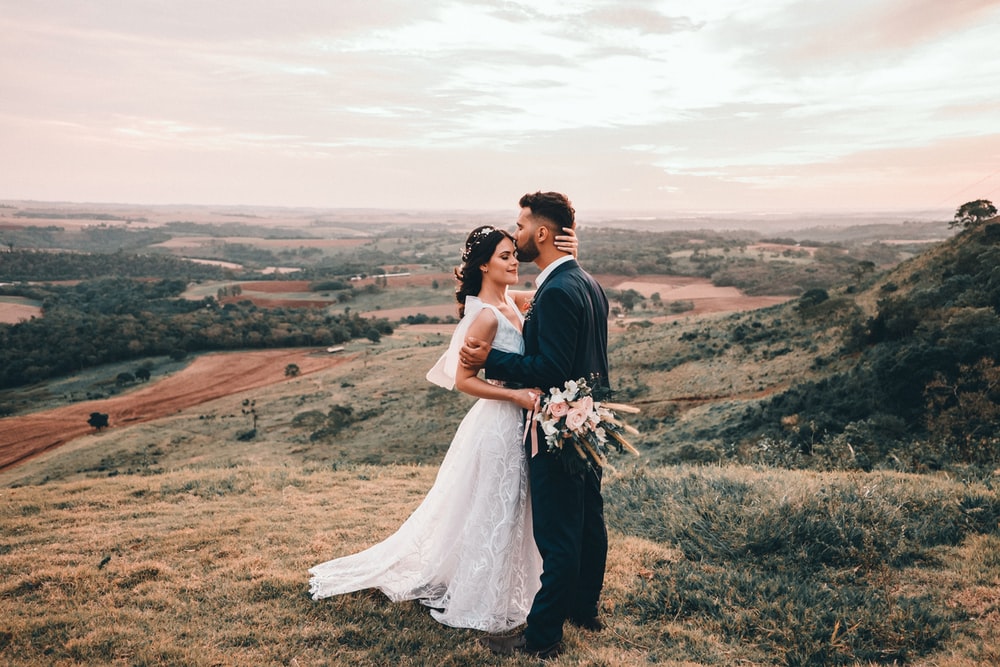 There are no more recognizable quotes than the ones made famous by Hollywood. These are some of the most famous love quotes of all time from some of today's most iconic films… Other films that may be less well known but just as romantic as you might think. Love them or hate them. However, these are the words that make our hearts beat faster. It doesn't matter whether it's a tragic star-crossed love story, or a lovey-dovey teenage couple, or anything else, the love stories continue to amuse us. And so are the words, that define their love story, and the tale of happiness or despair. They bring tears to our eyes, either tears of happiness or sadness, when we are overwhelmed by emotions. Let's examine some of the best love quotes from cinema, one of the great arts of our time.
'Here's looking at you, kid.'
Casablanca
'When you realize you want to spend the rest of your life with somebody, you want the rest of your life to start as soon as possible.'
When Harry Met Sally
'To me, you are perfect'
Love Actually
'I have crossed oceans of time to find you'
Bram Stoker's Dracula
'It's like in that moment the whole universe existed just to bring us together.'
Serendipity
'Choose me. Marry me. Let me make you happy.'
My Best Friend's Wedding
'Look, in my opinion, the best thing you can do is find a person who loves you for exactly what you are. Good mood, bad mood, ugly, pretty, handsome, what have you, the right person is still going to think the sun shines out your ass. That's the kind of person that's worth sticking with.'
Juno
'The greatest thing you'll ever learn is just to love, and be loved in return.'
Moulin Rouge
'It's an extraordinary thing to meet someone who you can bare your soul to and accept you for what you are. I've been waiting, for what seems like a very long time, to get beyond what I am. With Bella I feel like I can finally begin. So I'd like to propose a toast to my beautiful bride. No measure of time with you will be long enough. But let's start with forever.'
The Twilight Saga: Breaking Dawn
'You make me want to be a better man.'
As Good As It Gets
'Sometimes you love a person because of all the reasons they're not like you. And sometimes you love a person just because they feel like home.'
Bridget Jones's Baby
'I would rather share one lifetime with you than face all the ages of this world alone.'
The Lord of the Rings: The Fellowship of the Ring
'I'm happiest when I'm being myself, and myself when I'm with you.'
What's Your Number
'Love is passion, obsession, someone you can't live without. If you don't start with that, what are you going to end up with?'
Meet Joe Black
Famous Love Quotes From Songs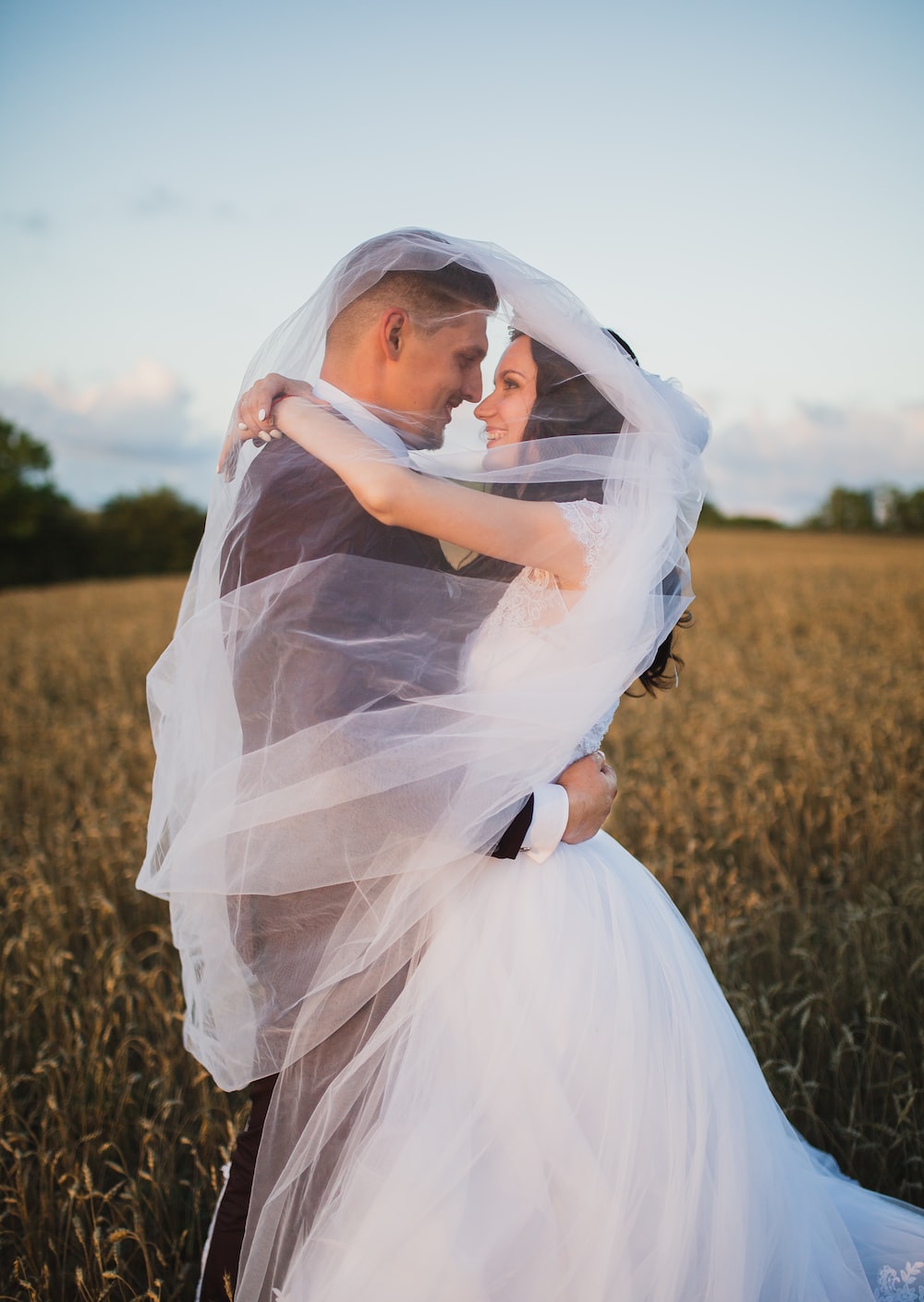 'Nothing can capture a heart like a melody can' – sang ABBA. They are correct! What would our lives be like without music? They bring back memories that we treasure, remind us of past emotional experiences we have had. When we are deeply in love, we have to wonder about our feelings in every song that passes. Songs can help us survive a breakup, heal our wounds, or ruin us. This powerful weapon cannot be overlooked. Songs come right from our hearts and touch the strings that are often overlooked. Most songs, being the children of our very soul, are teeming with love and passion. Here is a collection of some of our favorite song lyrics dedicated to love.
'You're my downfall, you're my muse

My worst distraction, my rhythm and blues

I can't stop singing, it's ringing, in my head for you'
John Legend,  All of Me
'Well, I found a woman, stronger than anyone I know

She shares my dreams, I hope that someday I'll share her home

I found a love to carry more than just my secrets

To carry love, to carry children of our own'
Ed Sheeran, Perfect
'I could stay awake just to hear you breathing

Watch you smile while you are sleeping

While you're far away and dreaming

I could spend my life in this sweet surrender

I could stay lost in this moment forever

Where every moment spent with you is a moment I treasure'
Aerosmith, I Don't Want To Miss A Thing
'Oh, my love, my darling

I've hungered, hungered for your touch

A long, lonely time'
The Righteous Brothers, Unchained Melody
'I'm so in love with you

And I hope you know

Darling your love is more than worth its weight in gold

We've come so far my dear

Look how we've grown

And I wanna stay with you until we're grey and old

Just say you won't let go'
James Arthur, Say You Won't Let Go
'I thought love wasn't meant to last,

I thought you were just passing through

If I ever get the nerve to ask

What did I get right to deserve somebody like you?'
Jamie Lawson, Wasn't Expecting That
'When I see your face

There's not a thing that I would change

'Cause you're amazing

Just the way you are'
Bruno Mars, Just the Way You Are
'The touch of your hand says you'll catch me if ever I fall,

You say it best when you say nothing at all.'
Ronan Keating, When You Say Nothing At All
'Cause I'm keeping you

forever and for always

We will be together all of our days

Wanna wake up every

morning to your sweet face – always'
Shania Twain, Forever and Always
'One love, one heart.'
Bob Marley, One Love
'I've found a reason to show

A side of me you didn't know

A reason for all that I do

And the reason is you'
Hoobastank, The Reason
Whenever I'm alone with you

You make me feel like I am home again

Whenever I'm alone with you

You make me feel like I am whole again
The Cure, Lovesong
Love me tender, Love me long,

Take me to your heart.

For it's there that I belong,

And we'll never part.
Elvis Presley, Love Me Tender
Funny In Love Quotes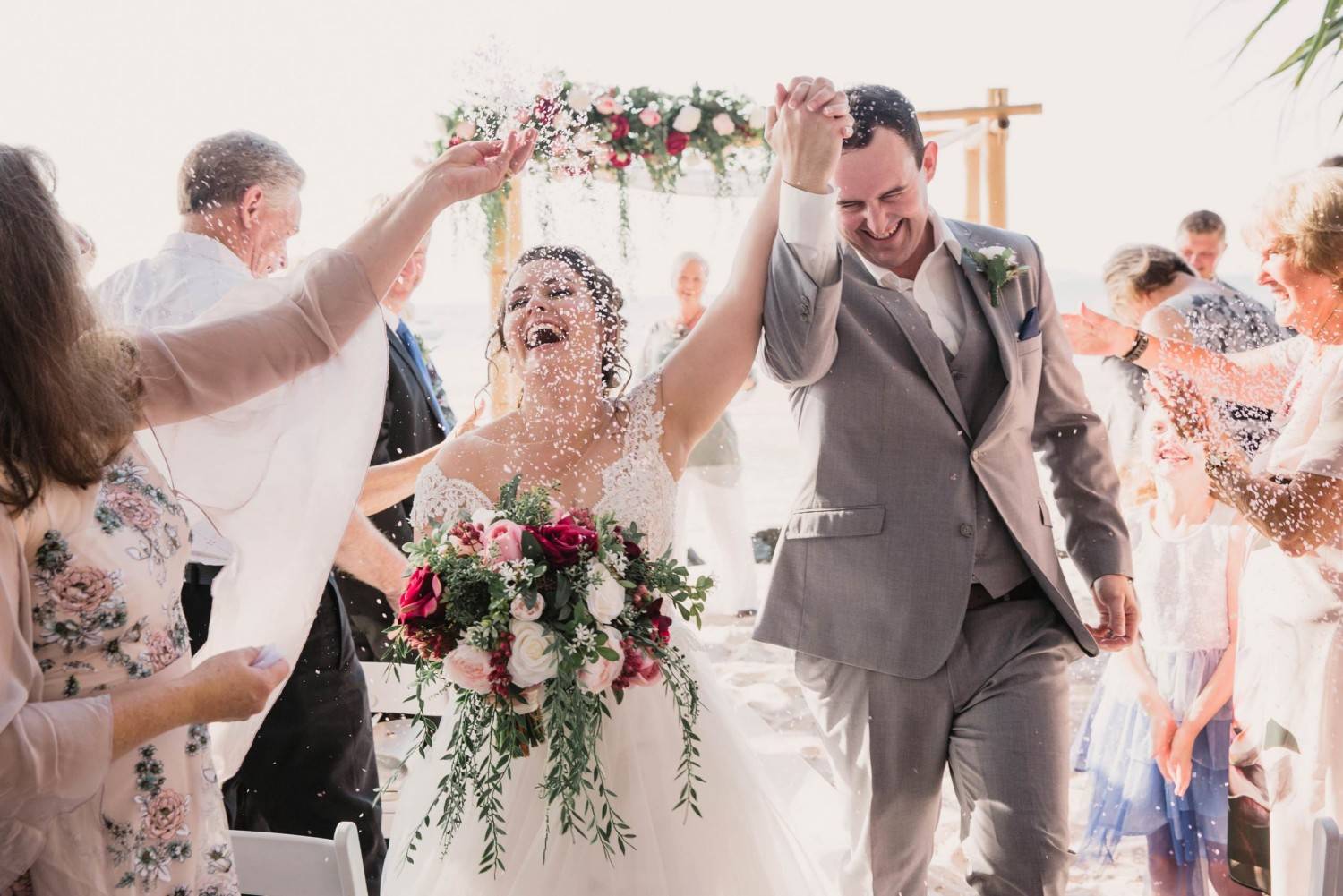 Finally, but not least, love will be incomplete without its serious side. Each romantic relationship has its own moments of fun, resulting in some delightful memories. Ultimately, a relationship is about enjoying life together. To succeed in the relationship, it is important to have a similar sense of humor. So, how else would you know that your significant other and you were made for each other?
These amazing love quotes in married life are worth checking out if you are planning to get married. Quotes that are both funny and romantic, with a sense of understanding each other's flaws and loving each other more. Love is not about seeing no flaws, but about loving each other just as you are. Spend an enjoyable evening reciting these funny sayings and feeling your relationship grow.
Also, every relationship comes with its own ups and downs. As even blue skies can get cloudy, it could happen. On the other hand, accepting the troubles that arise on your journey with a smile is fundamentally necessary. So, sense of humor will keep you feeling true love, and is essential for everyone who believes in life-long romance. There are some of the coolest love quotes – some of which are by well-known authors, while others are anonymous. They are united in the universal language of love and humor to all kinds of serious love and marriage. For, as the well-known quotation goes: Live, Love, Laugh, and with the ability to laugh comes wisdom to love.
'Grow old with me. Let's count each other's wrinkles as the years pass by. Let's see who losses all of the teeth and who will need the help of the walking stick first.'
'Gravitation is not responsible for people falling in love.'
Albert Einstein
'Love is sharing your popcorn.'
Charles Schultz
'It is impossible to love and be wise.'
Francis Bacon
'Nobody will ever win the battle of the sexes. There's too much fraternizing with the enemy.'
Henry Kissinger
'True love comes quietly, without banners or flashing lights. If you hear bells, get your ears checked.'
Erich Segal
'I love being married. It's so great to find that one special person you want to annoy for the rest of your life.'
Rita Rudner
'I now pronounce you man and wife, you may now change your Facebook status.'
'The most important four words for a successful marriage: 'I'll do the dishes.'
'Being married means mostly shouting "What?" from other rooms.'
'Marry a man your own age; as your beauty fades, so will his eyesight.'
Phyllis Diller
'Our love is like a train with no brakes, unstoppable.'
'Love is a lot like a backache: it doesn't show up on X-rays, but you know it's there.'
George Burns
'All you need is love. But a little chocolate now and then doesn't hurt.'
Charles Schulz
We hope you've enjoyed this collection of romantic love quotes for her or him. If you want more, be sure to subscribe to our blog for more quotes every day! What is the best way to show your love for someone?How do you know when you've found the one?These questions and more will be answered in our next post, which will be out soon! In the meantime, please share this article with someone who needs some encouragement in their life.