30 Ways To Use Hanging Glass Globes At Your Wedding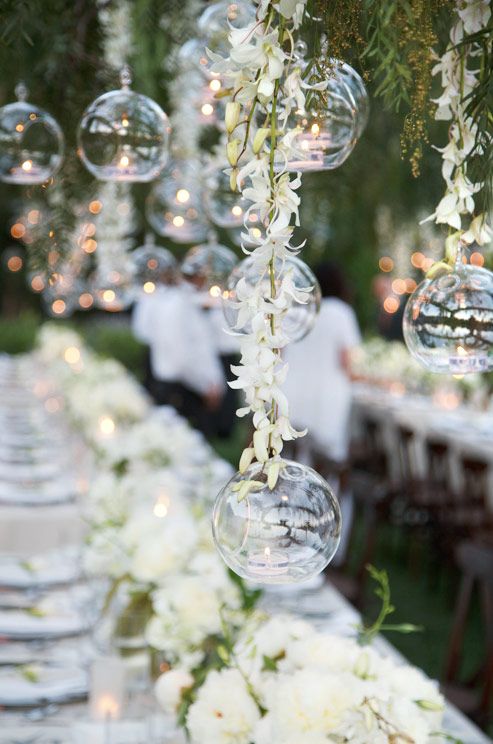 Hanging glass globes can be a beautiful and versatile element to add to your wedding decor, whether you are going for a rustic, woodland style or a more glam look. You can purchase hanging glass votives online at stores like Amazon or Etsy and use them to decorate your outdoor ceremony space by filling them with twinkling votives and plants that fit a terrarium theme. Alternatively, you can add dimension to a ceremony arch by hanging a group of glass globes filled with your wedding flowers, or dangle the candle holders from tall centerpieces on your reception tables. There are many ways to use hanging glass globes at your wedding, so explore the options below to find what works best for your event.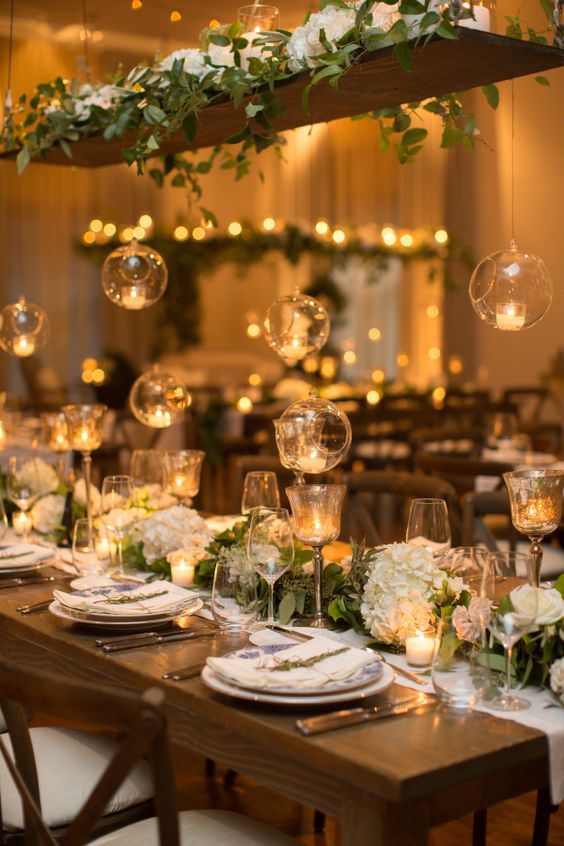 Hanging Glass Globes Wedding Decor Ideas
Hanging glass globes wedding decor refers to the use of glass globes, often filled with flowers or other decorative elements, as part of the wedding decorations. These globes can be hung from the ceiling or suspended in other ways, such as being attached to branches or other structures. They are often used to create a romantic or ethereal atmosphere at a wedding, and can be customized in a variety of ways to suit the theme or style of the event.
Hanging glass globes can be a beautiful and unique addition to your wedding decor. Here are some ideas for using hanging glass globes in your wedding:
Hang the globes from tree branches or above the dance floor to create a romantic, ethereal atmosphere.
Fill the globes with small flowers, herbs, or other decorative elements to match your wedding theme.
Use the globes as candle holders by placing tea lights or votive candles inside. This can create a warm and cozy ambiance.
Hang the globes at different heights to add visual interest and create a sense of movement.
Use the globes to add a touch of glamour by filling them with fairy lights or other sparkling accents.
Hang the globes in clusters or rows to create a dramatic and cohesive look.
Overall, hanging glass globes can be a beautiful and versatile element to add to your wedding decor. Experiment with different ways of using them to find what works best for your event.
Where to Buy Hanging Glass Globes
There are many places where you can buy hanging glass ball wedding decor. Some options include:
Online retailers: You can find a wide variety of hanging glass balls for wedding decor on websites such as Etsy, Amazon, and eBay.
Specialty wedding stores: Many cities have stores that specialize in wedding decorations and supplies. These stores may carry a selection of hanging glass balls.
Florists: Some florists offer wedding decor services and may be able to provide hanging glass balls as part of their offerings.
DIY: You can also make your own hanging glass balls for wedding decor. There are many tutorials available online that show how to create these types of decorations using glass balls and other materials.
Regardless of where you choose to buy your hanging glass balls, be sure to shop around and compare prices to get the best deal.