Top 7 Burgundy Wedding Color Combos for 2023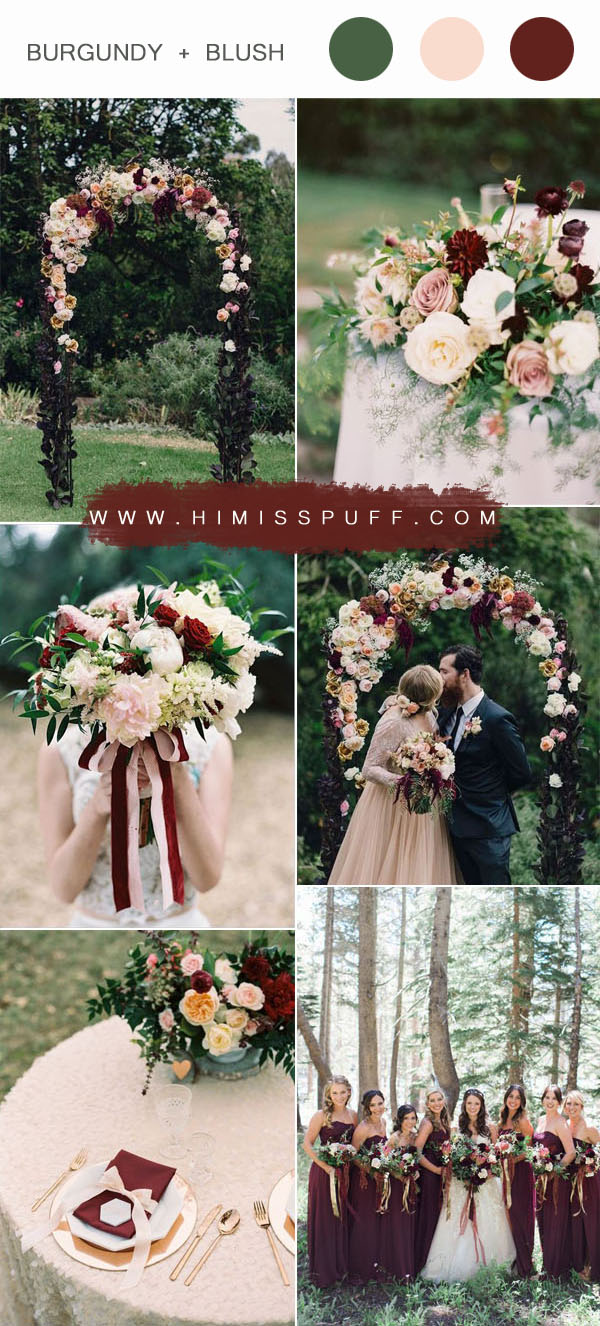 Burgundy is one of our favorite wedding colors. The berry-hued, wine-inspired jewel tone is a perfect addition to any fall or winter color palette, but can also work for some daring spring and summer palettes as well. Today we are sharing our ideas for 2023 brides who're looking for burgundy color inspirations. You will see some new color palettes which are awesome for your spring and summer weddings, too! Get inspired below!
Burgundy Wedding Bouquets
The deep red and rich burgundy tones of the bouquet will highlight the color and romantic undertones of your gown and look impeccable against your complexion. You may also add breathtaking flowers and ornaments to the arrangement to enhance your look without compromising on the elegance of the entire look.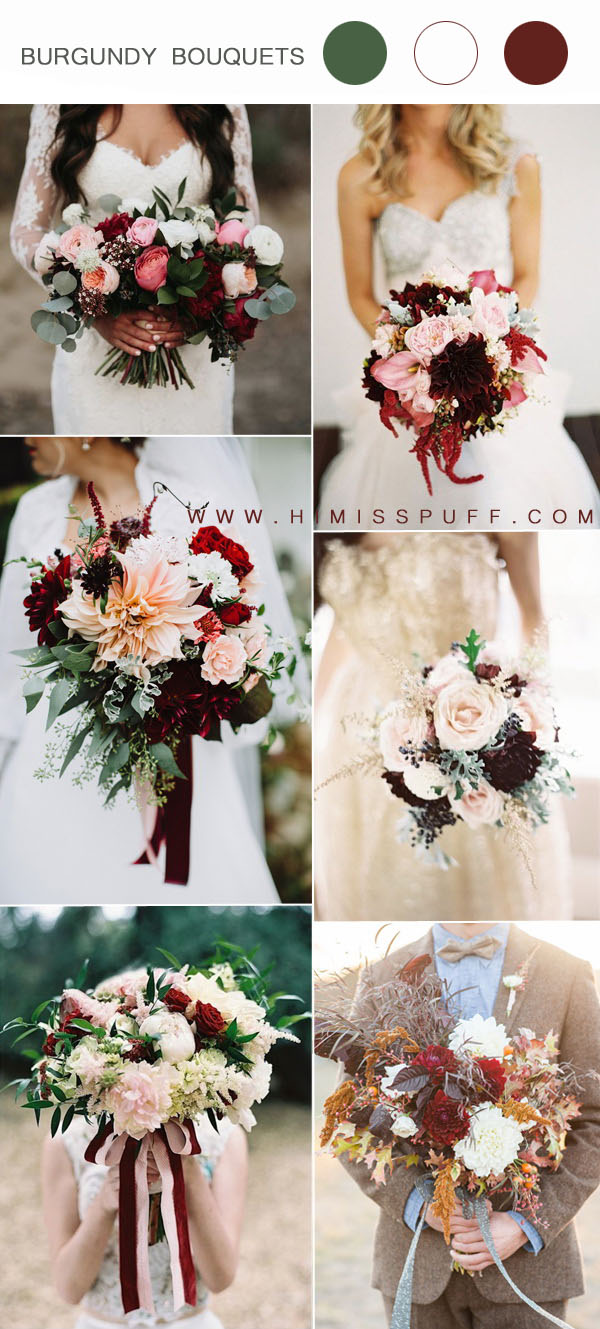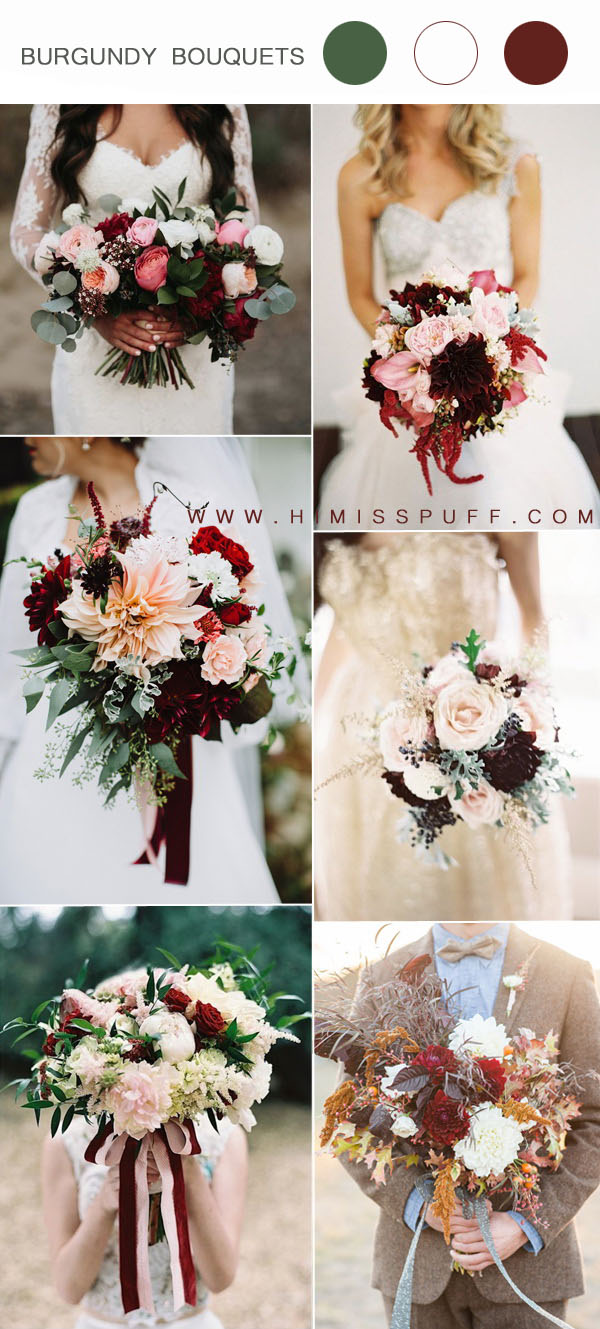 Burgundy Wedding Decorations
When it comes to a burgundy wedding, there is a lot of variety. Still, certain colors are always associated with burgundy weddings, such as rich blood red and deep, dark maroons. While rich, crimson red and thunderous turquoise might be attractive options, it's important to look at the various shades of burgundy available when shopping for burgundy wedding decorations so you can choose the ones that are perfect for your style.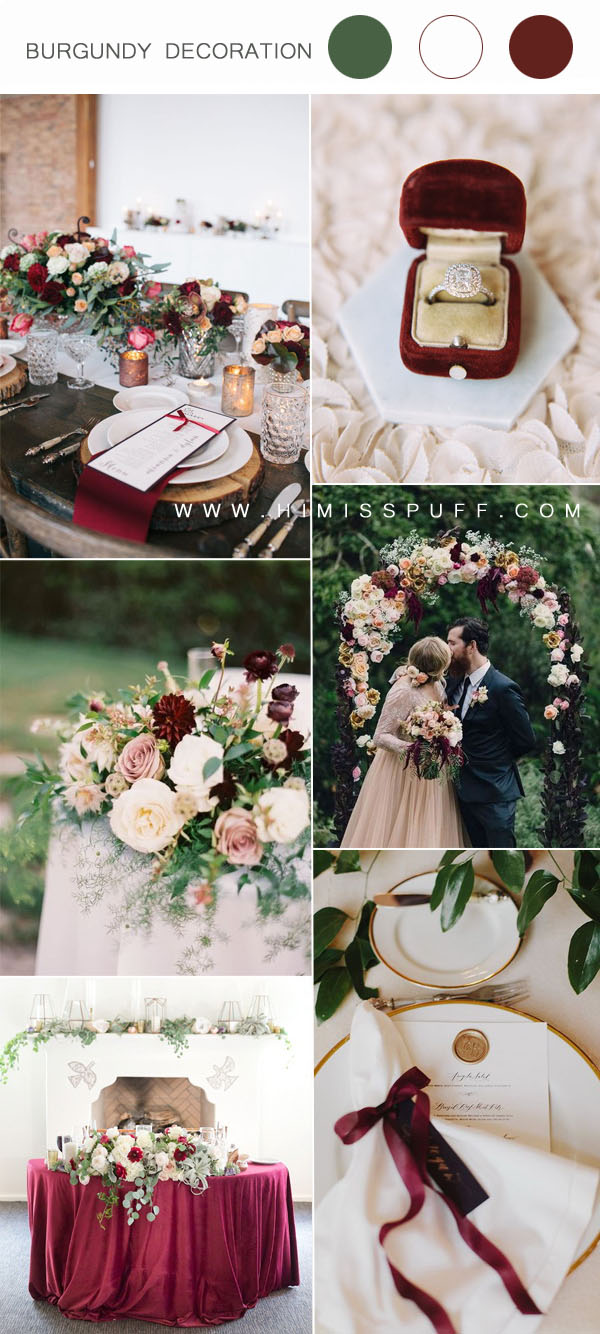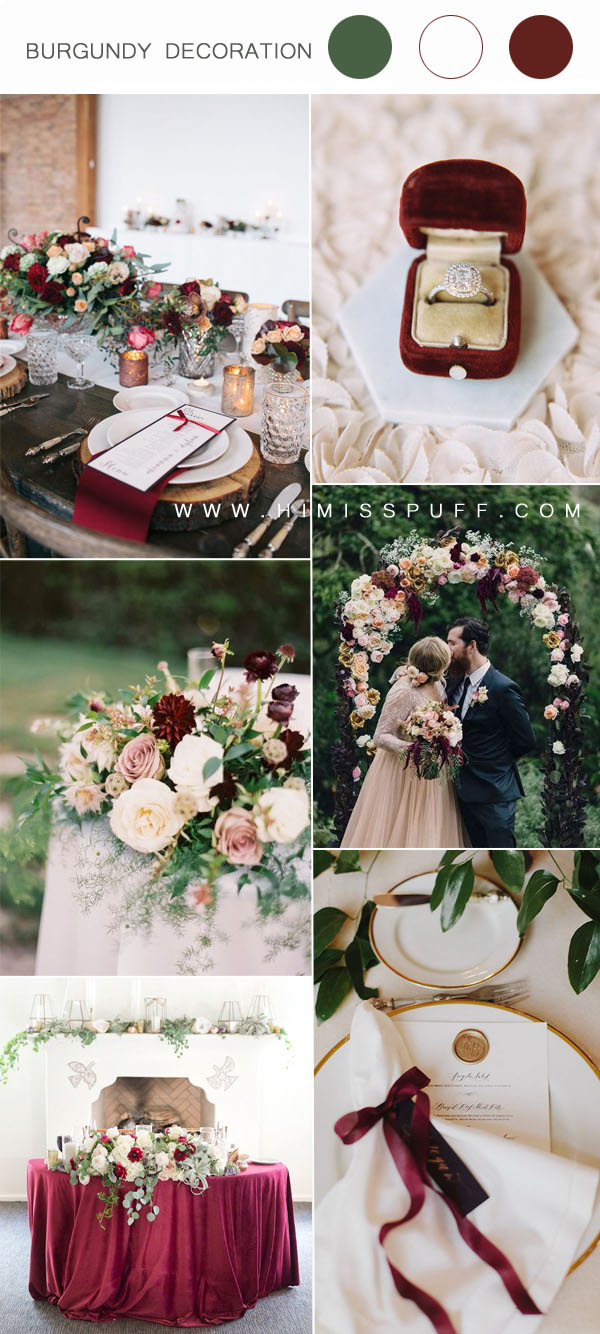 Burgundy Wedding Cakes
Burgundy wedding cakes are usually simple in design, from iced layered cake layers to simpler cream or chocolate buttercream.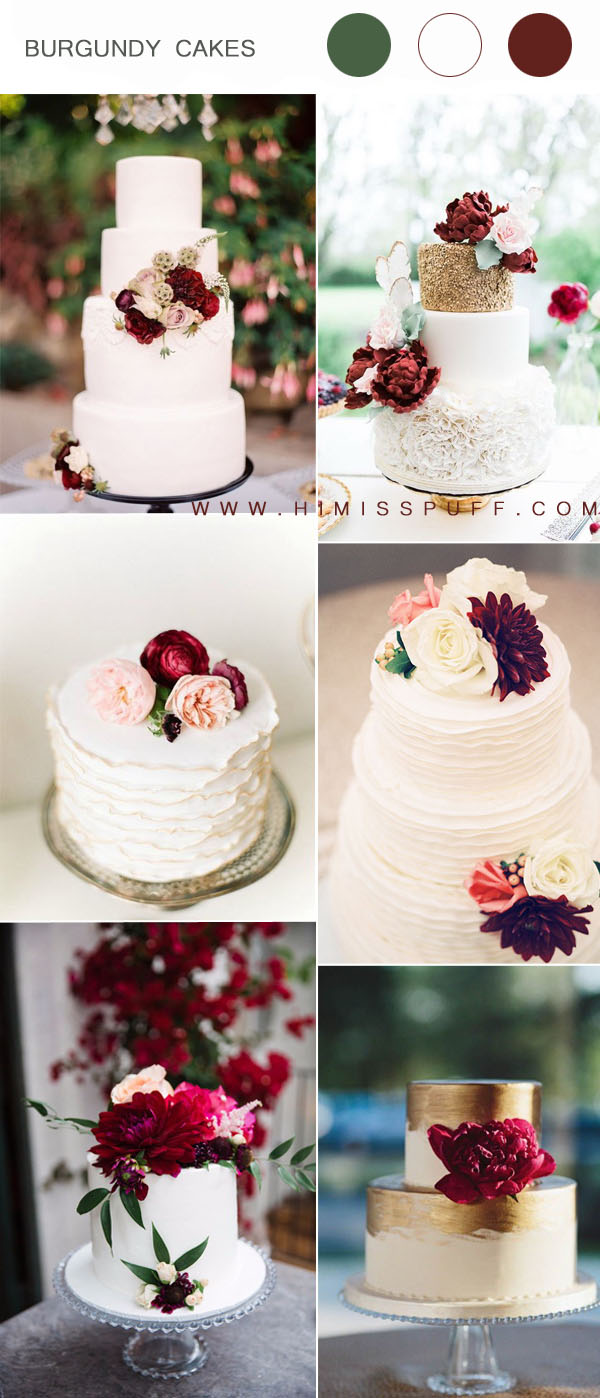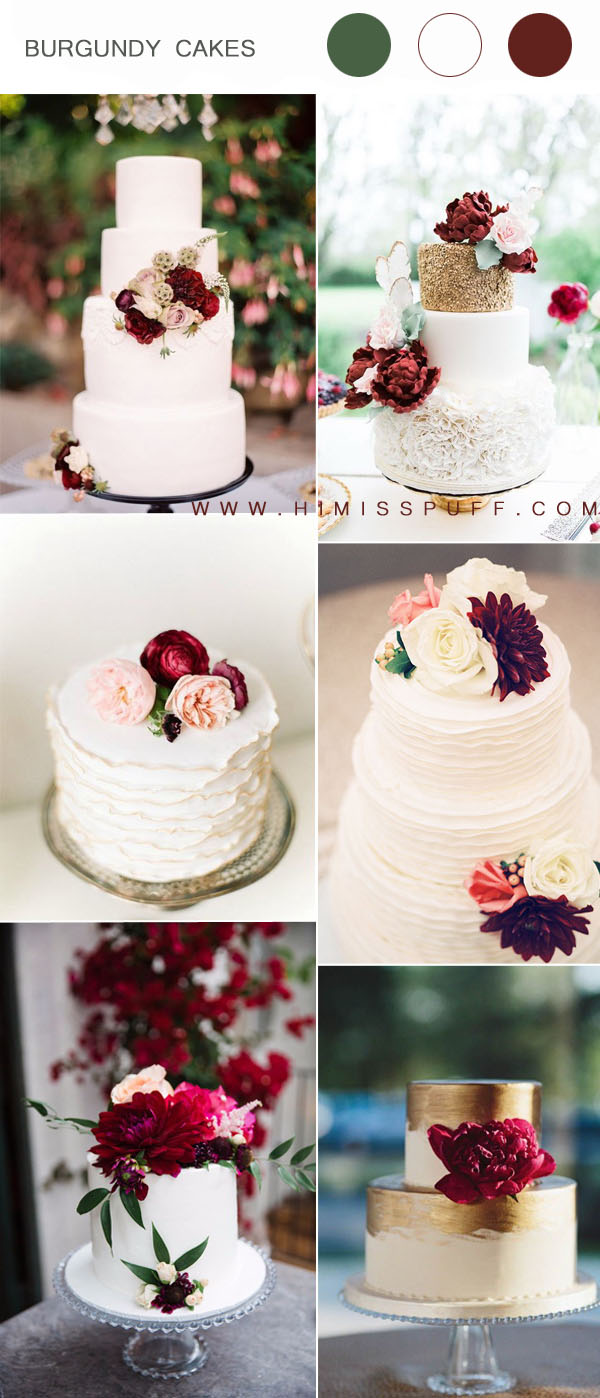 Burgundy Bridesmaid Dresses
Burgundy is a hue that has been a dominant wedding color for a few decades. However, with the introduction of bridesmaids dresses in shades of red, burgundy can still be well-off the bridal party.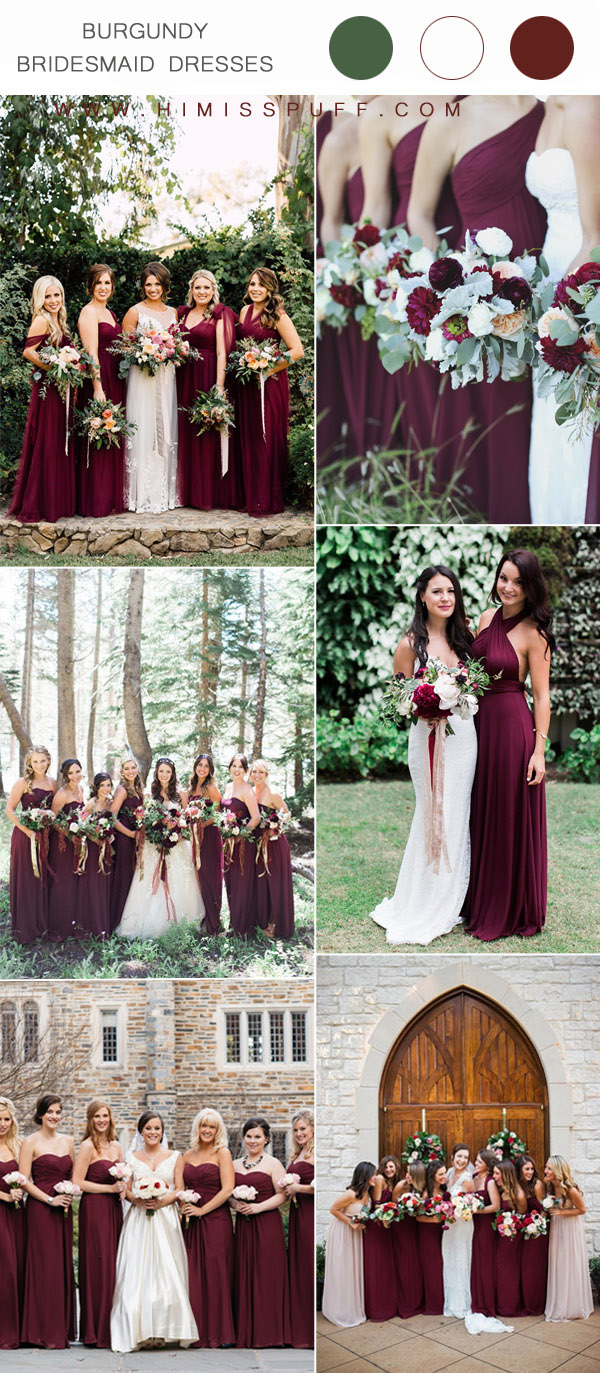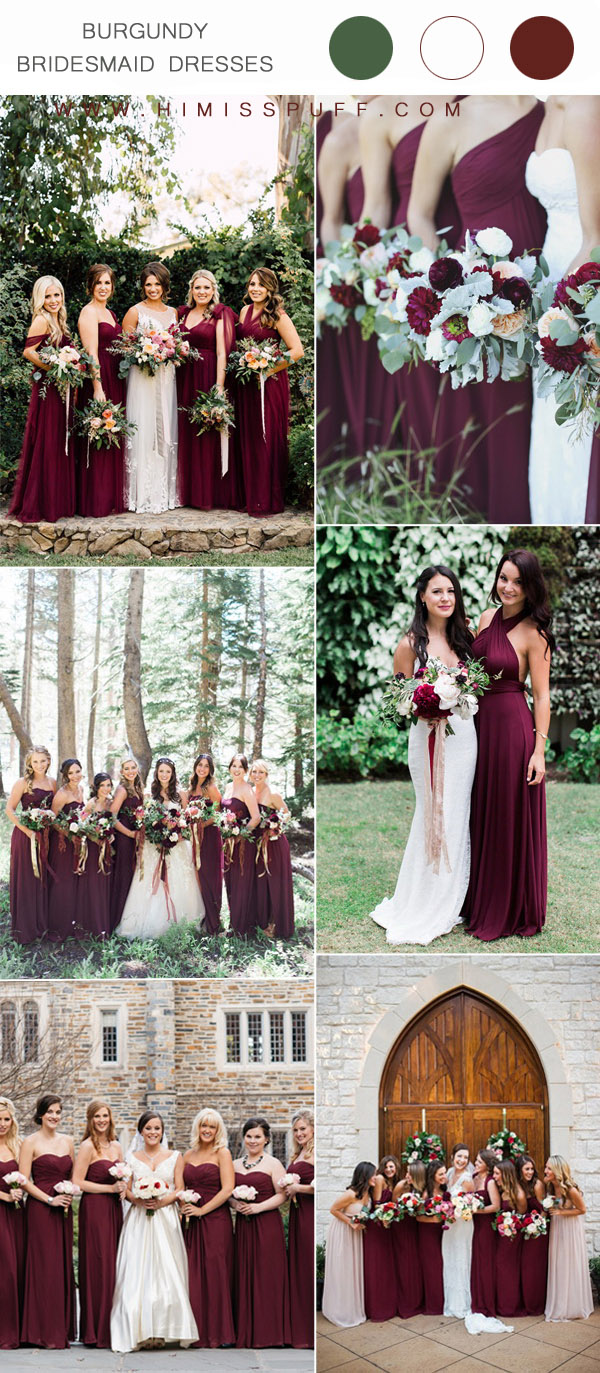 Burgundy + Blush Wedding Color
A romantic and romantic wedding color, this soft pastel gives you the kind of effect you could have from just looking at the dress. Its a light, airy color that is the perfect choice for a summer wedding. The other colors you can choose for this color are blue and cream which should be complementary to the blush color.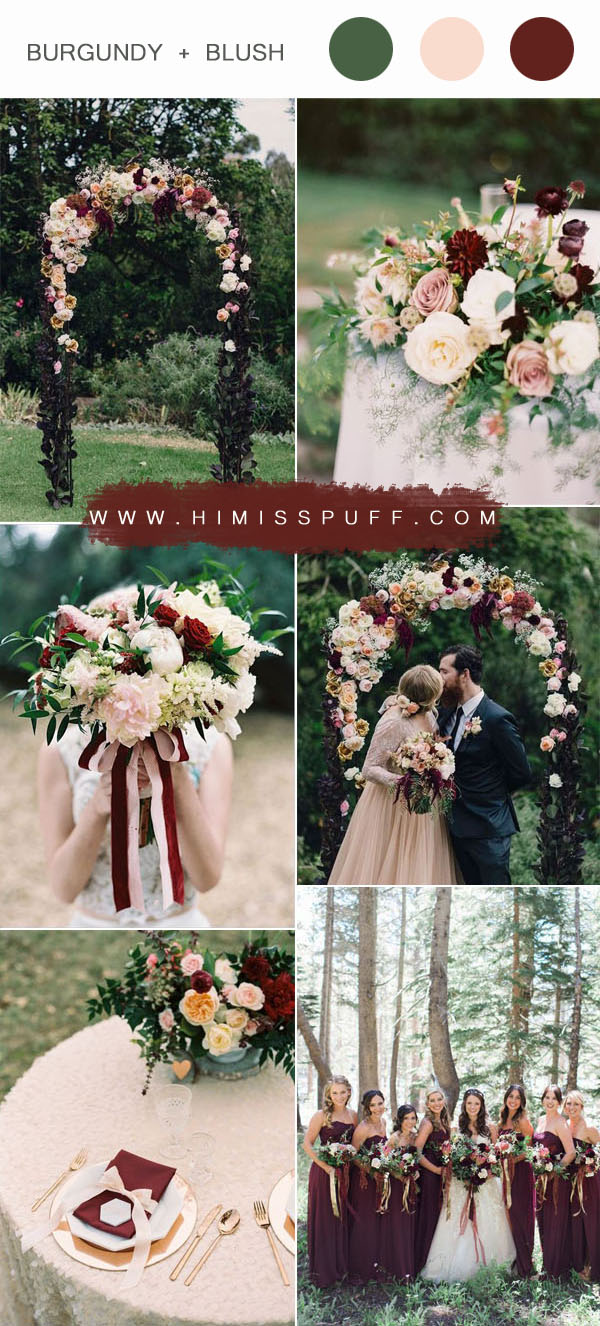 Burgundy + Grey Wedding Color
If you're looking for a romantic, sophisticated color scheme for the wedding day, then this color combination is the perfect choice for you. This dark shade of burgundy complements a range of outfits, from a light grey wedding dress to a dark charcoal suit. This color combo is sophisticated and modern, and is perfect for that special day.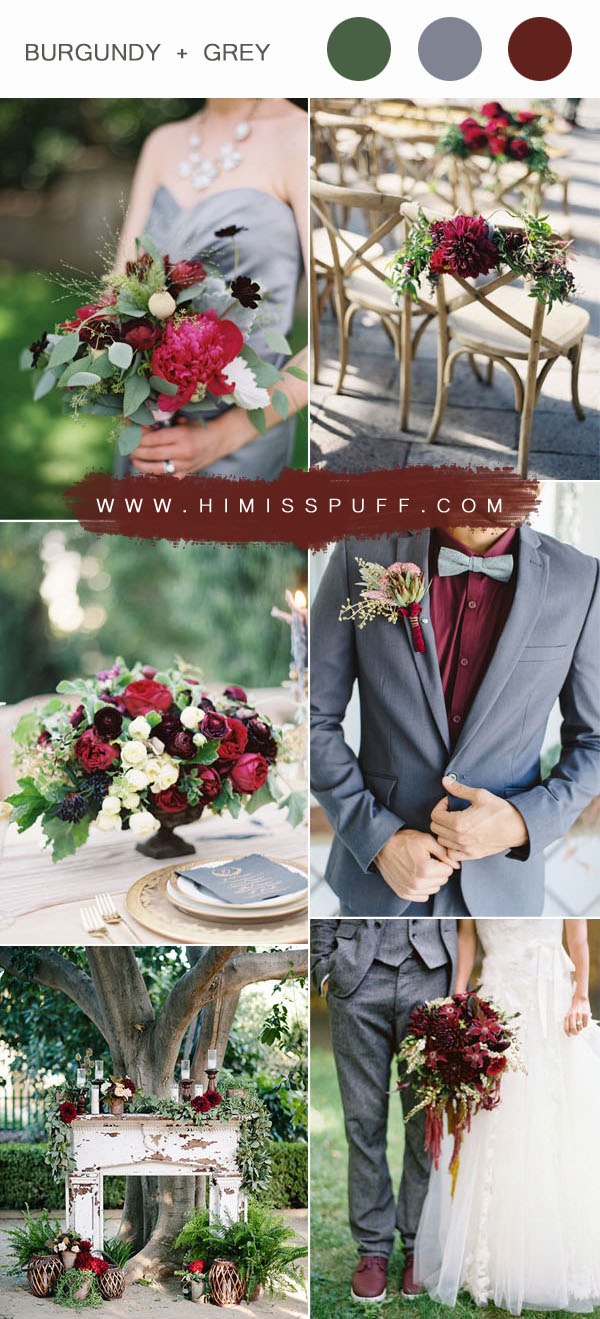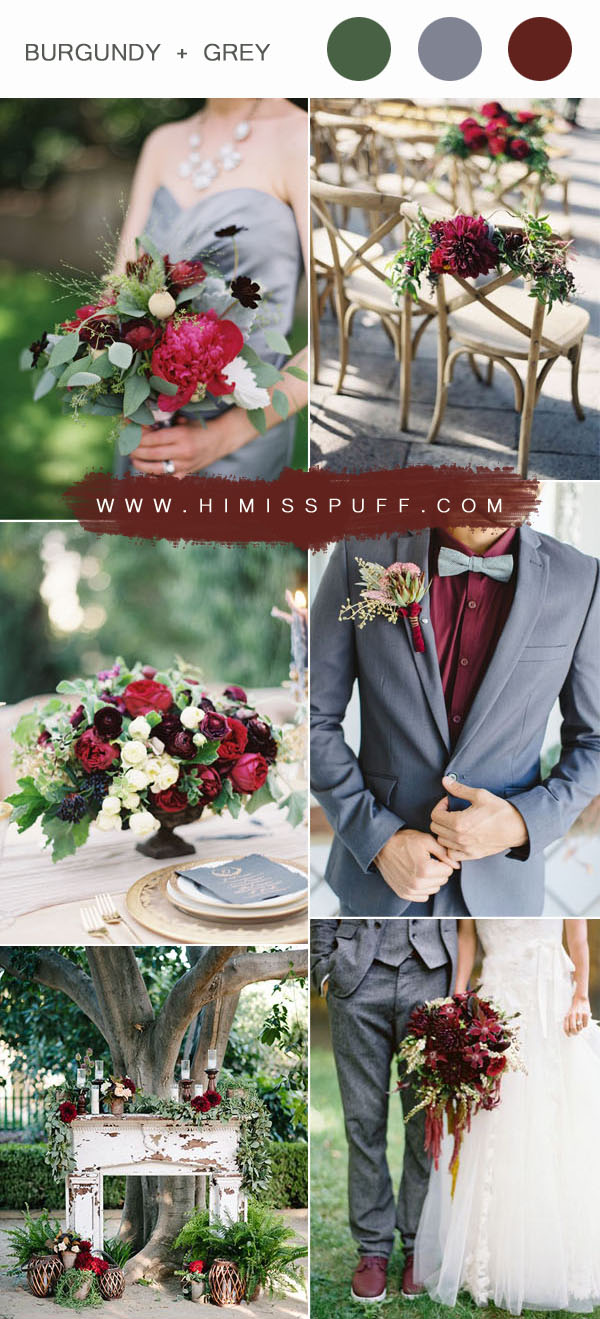 Burgundy + Peach Wedding Color
Peach is a beautifully soft, delicate color that never fails to make a statement. Couples looking for a color that is sweet yet serious can't do better than peach and this deep red. The colors may appear vibrant and alive when they are blended together.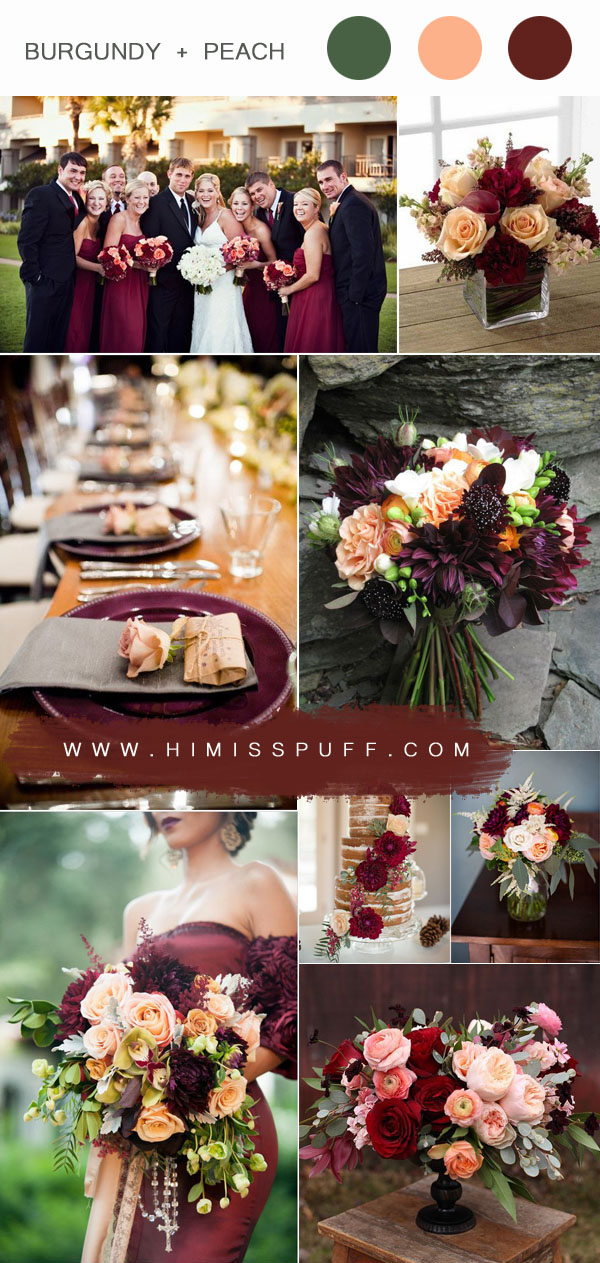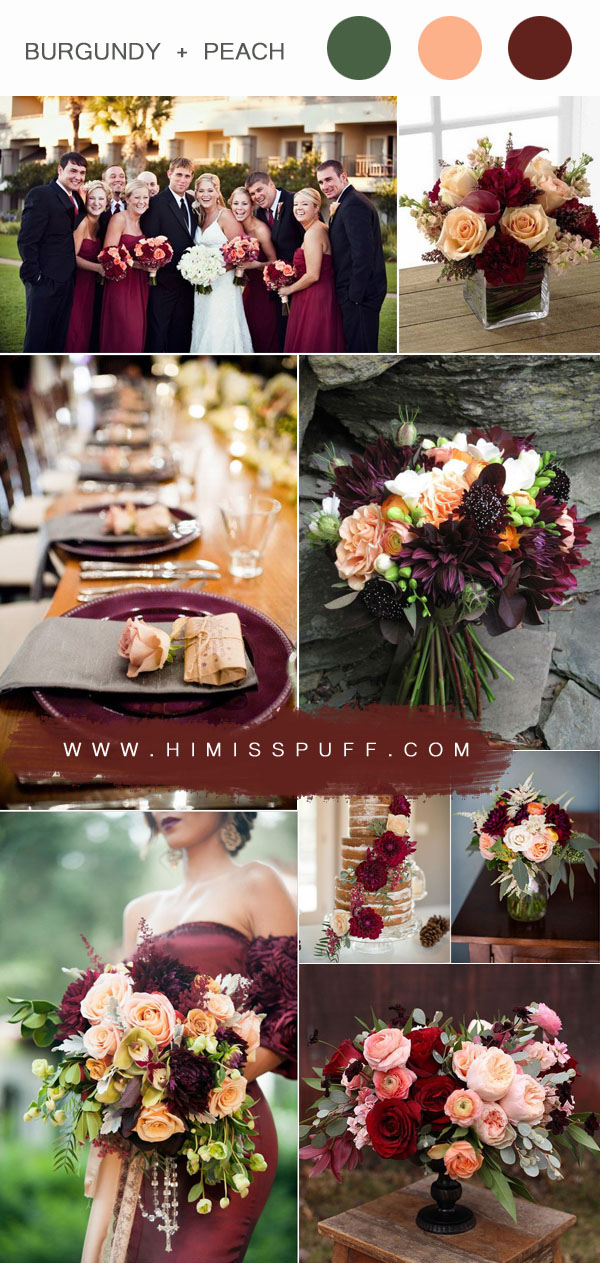 Burgundy + Pink Wedding Color
The perfect combination between deep red and light raspberry! This is a cute, youthful, and fun color scheme for your wedding. Choose this color scheme for a romantic wedding of some sort that incorporates a lot of pink, or another color that mixes nicely with red.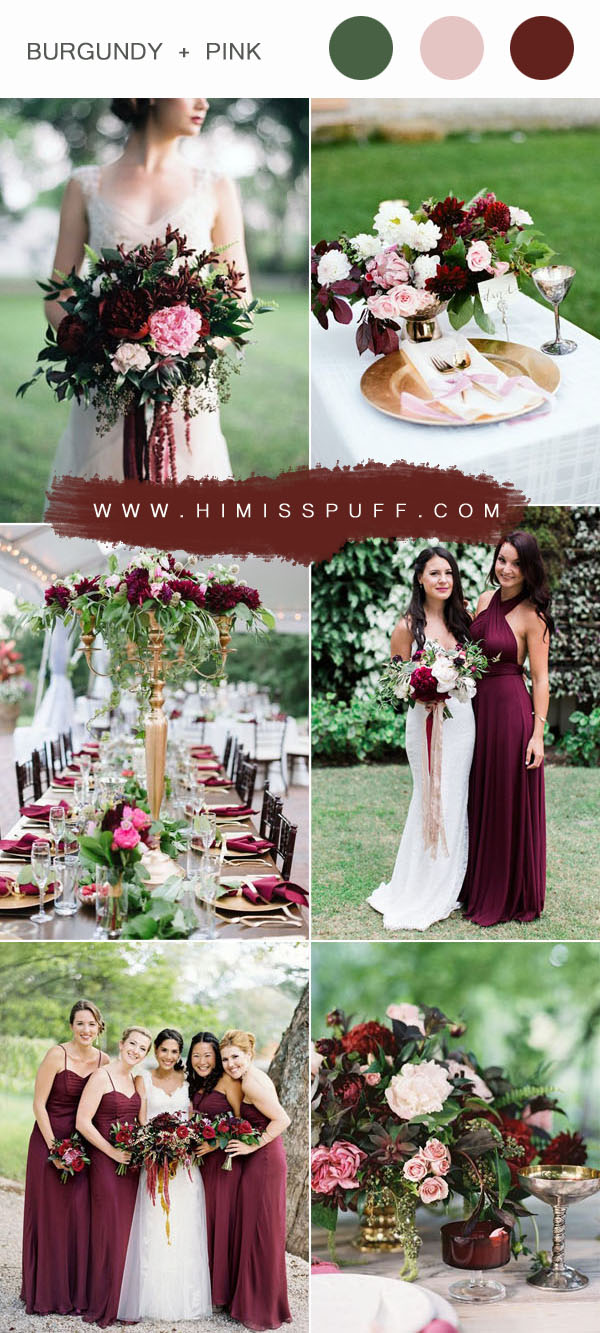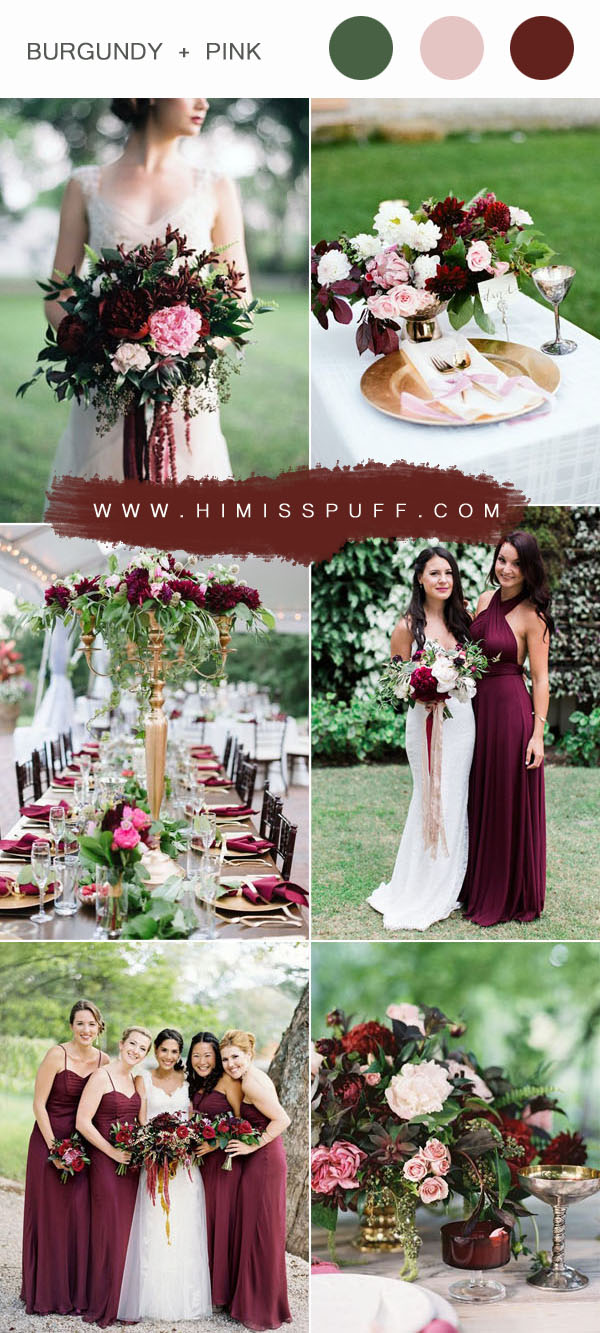 Burgundy + Gold Wedding Color
The wedding color "gold and burgundy" is a delightful combination to dress up with. Wear this shade in your ensemble to liven up your wedding. The contrast between the two bold colors makes this a highly noticeable wedding color combination.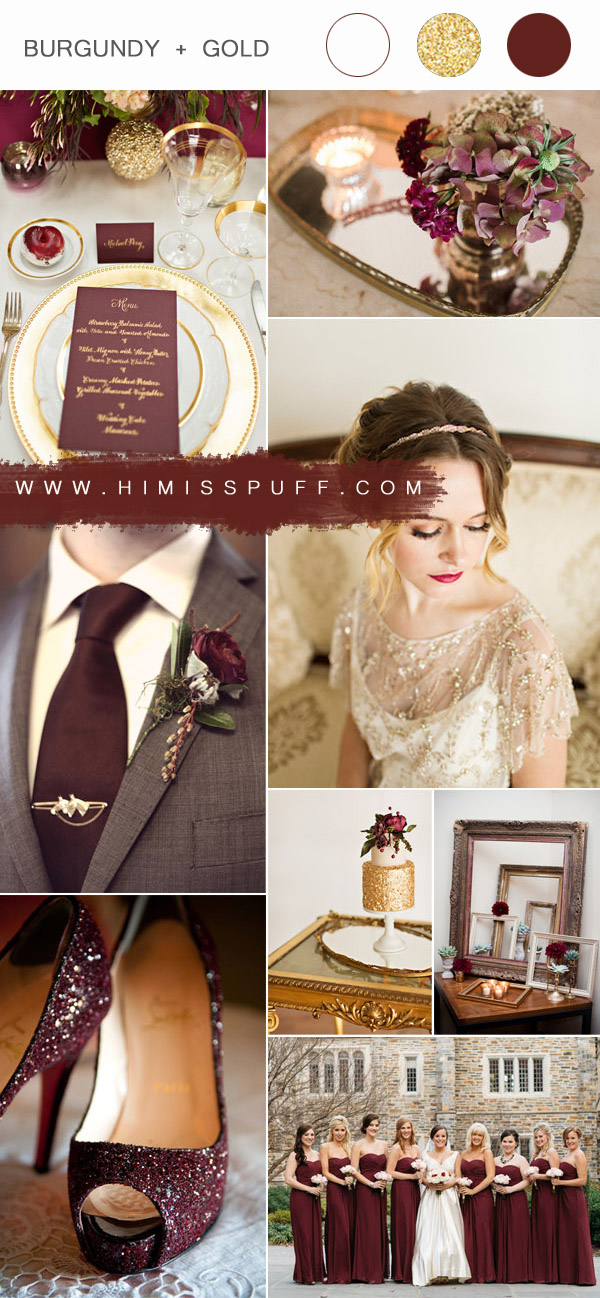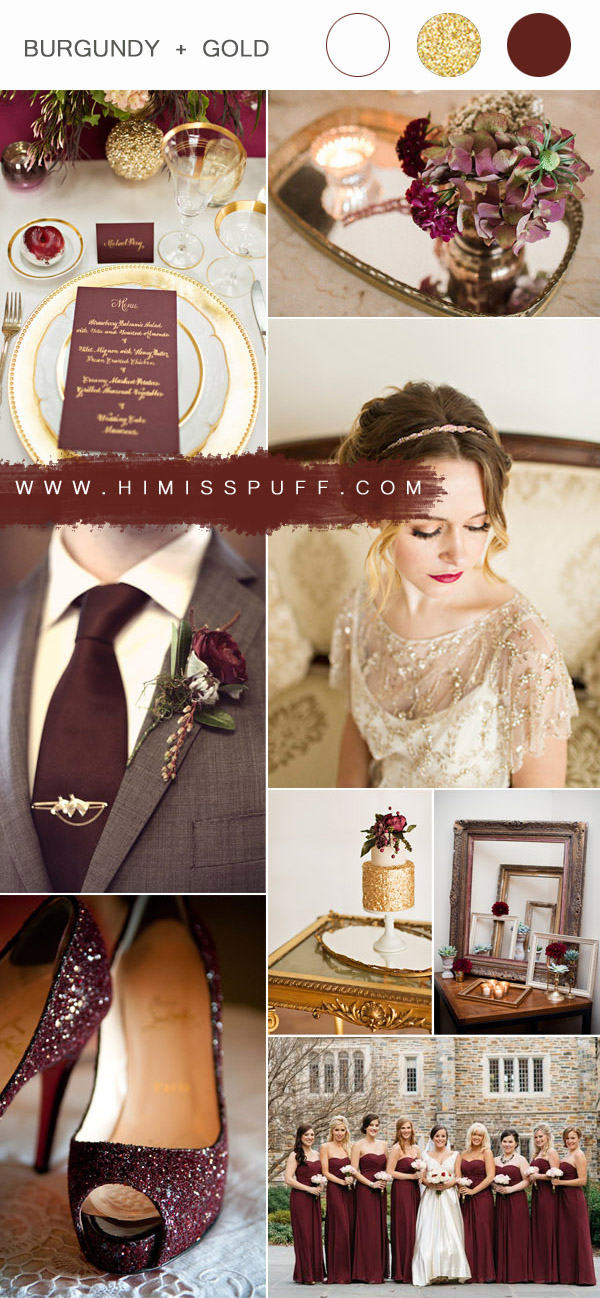 Burgundy + Navy Wedding Color
Navy and burgundy are for lovers and for life. This timeless color combination is a classic for weddings and is perfect for a romantic destination wedding.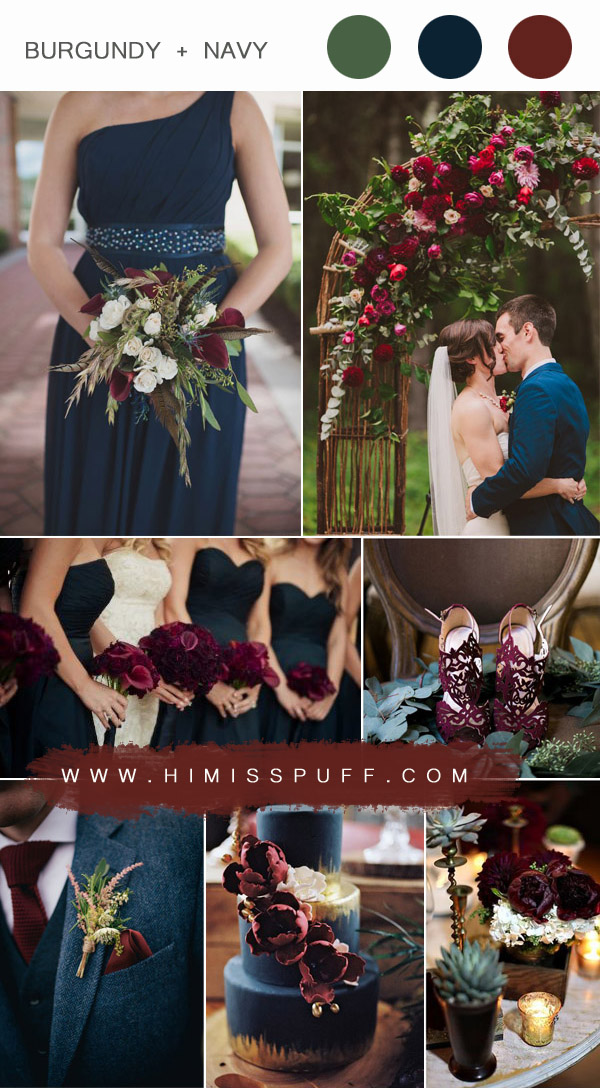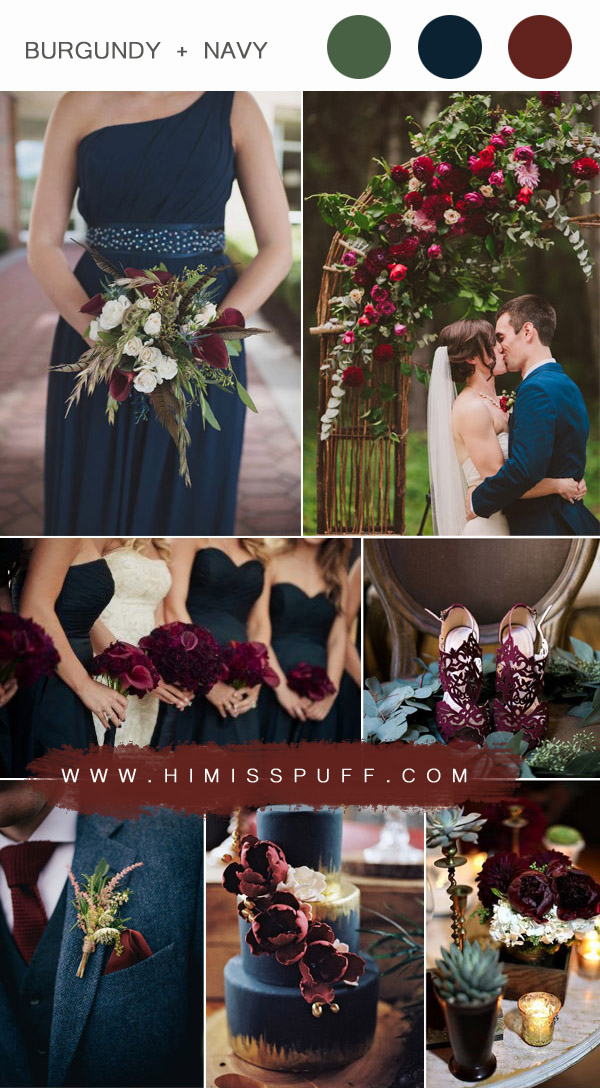 Burgundy + Purple Wedding Color
Burgundy compliments the purple tone in this light, soft color scheme. The two shades of brown combine to create a muted, but deep and rich color palette, on the contrary to the radiant tone of red.