15 Wedding Guest Hairstyles With Bangs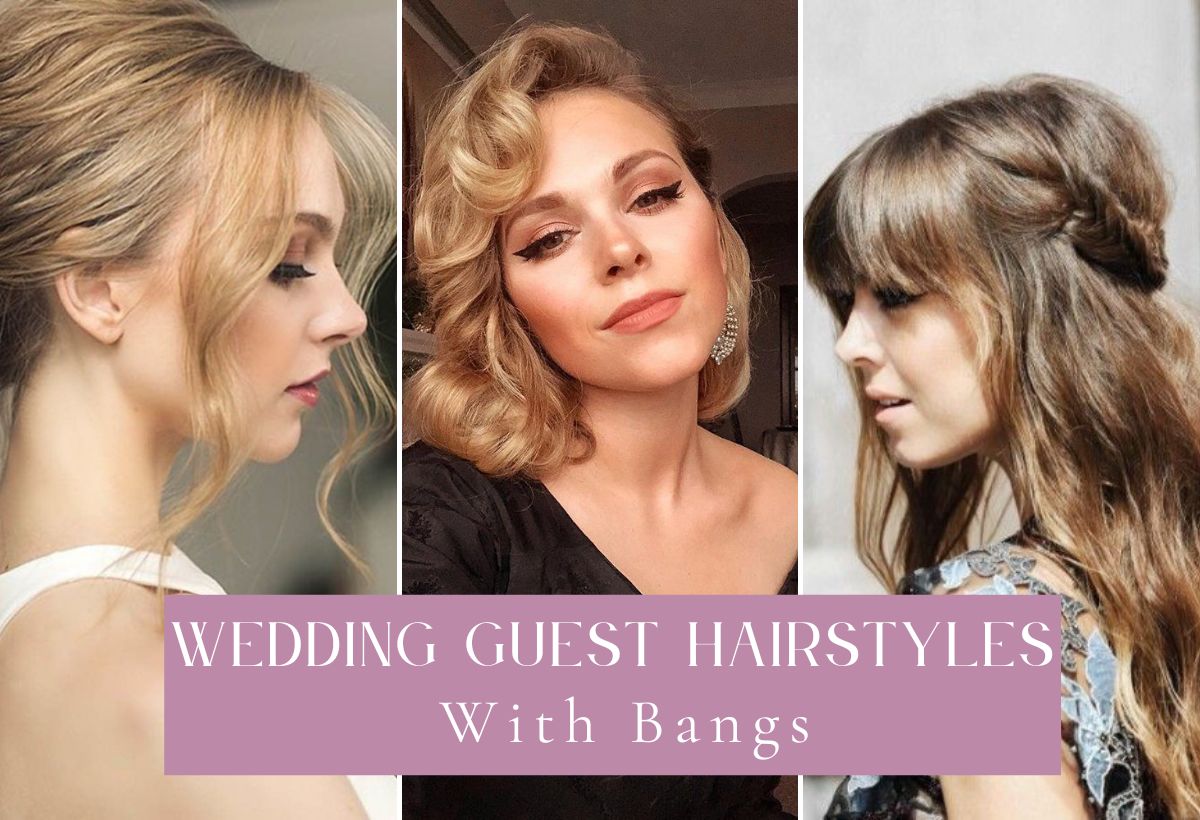 When attending a wedding, figuring out how to style your hair can feel stressful, especially if you have bangs. You want an elegant look that photographs nicely without upstaging the bride. The key is choosing a polished updo or chic styling that keeps your bangs looking neat.
Here are 15 beautiful wedding guest hairstyles for those with bangs that are sure to impress.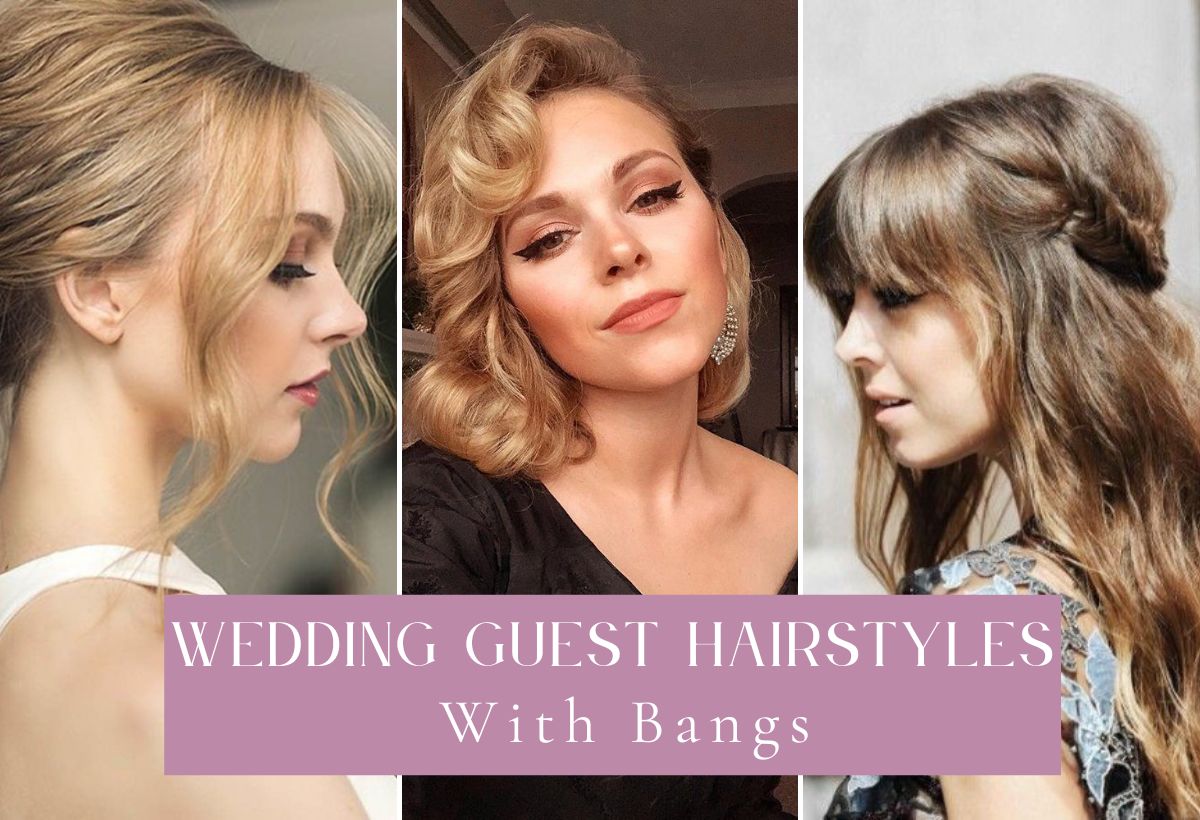 Prep Hair Properly
Any style starts with hair that's clean, conditioned, and tangle-free. Shampoo with a formula suited for your texture like detangling shampoo for coarse hair. Follow with an intensive hydrating mask. Refrain from over-styling and heat damage in the days leading up. Set styles with a flexible hold hairspray.
Textured Low Bun
For a refined yet undone vibe, sweep hair into a low bun while leaving out wrapped face-framing pieces. Use a texturizing hair spray before gathering hair to add volume and dimension. Pancaking the bun gives it a relaxed feel.
Defined Finger Waves
Channel a retro 1920s look with defined finger waves styled away from the face. Use pomade on damp hair to sculpt flat S-shaped undulations. Leave sides sleek. For a modern edge, make waves messy, not pin-curled perfection.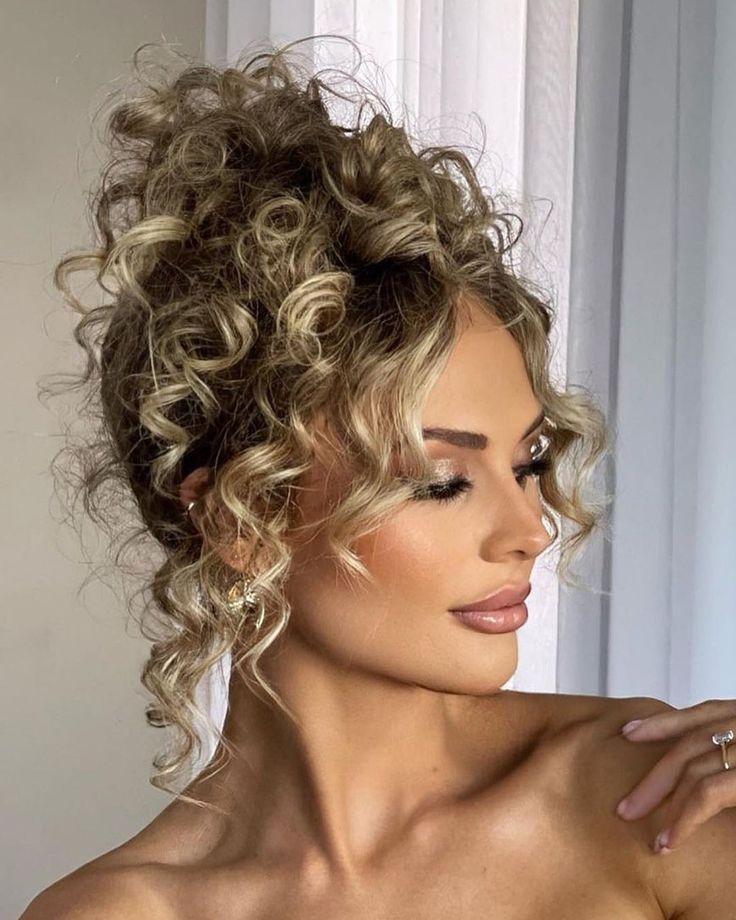 Bouncy Hollywood Curls
For serious glam, curl hair into loose, touchable ringlets. Part slightly off-center and cascade curls from one side to create drama. Amp up the volume at crown for height. Perfectly coiffed texture feels both vintage and bombshell.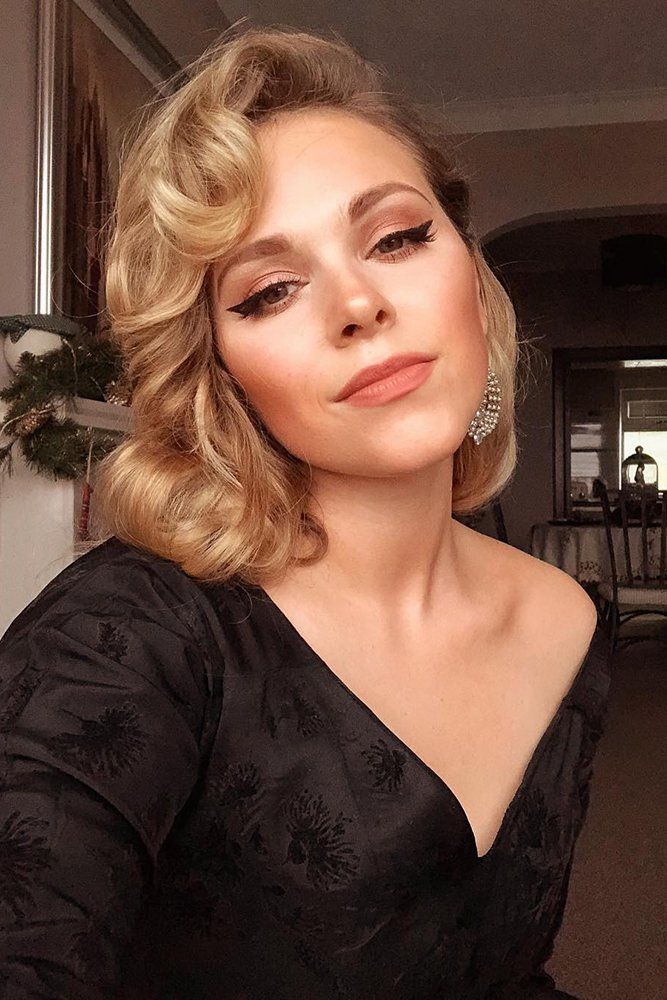 Twisted Low Chignon
For romantic elegance, sweep hair into a low bun or chignon, leaving ends dangling. Twist the front pieces before wrapping them into the chignon to incorporate bangs seamlessly. Loosen the chignon slightly for softness.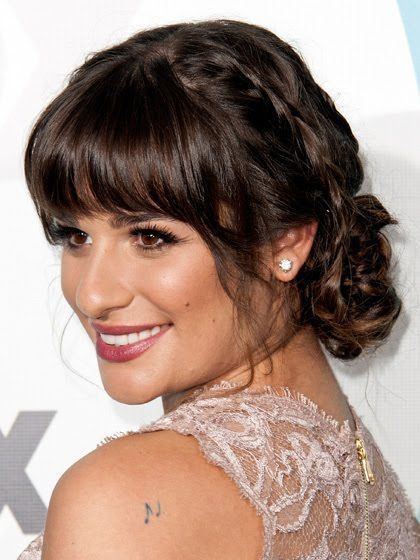 Textured Faux Bob
Fake a chic chin-length bob by gathering hair into a low bun or braid. Leave eye-grazing fringe loose in front. Finish with light-hold hairspray for pieced texture. Modern yet classic.
Bouncy Half Up Style
Pull back only the top section of hair into a voluminous pouf. Curl ends under for retro glam. Leave eye-skimming bangs and ends loose. For added polish, define part and bang shapes with pomade.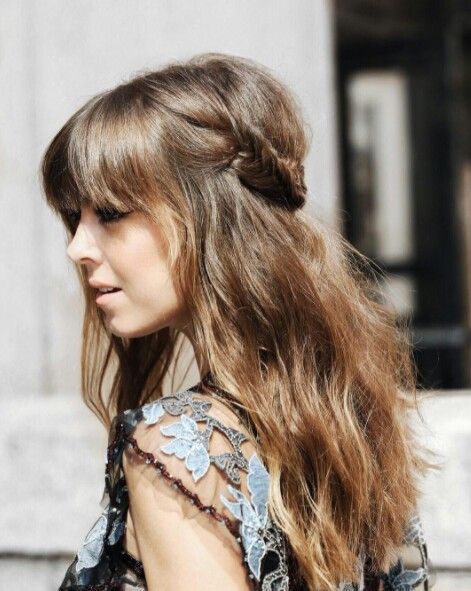 Braided Crown Updo
Braid front pieces of hair back along the hairline to elegantly incorporate bangs. Gather the remaining hair into a low twisted updo or bun. Pancake the braid slightly for natural fullness.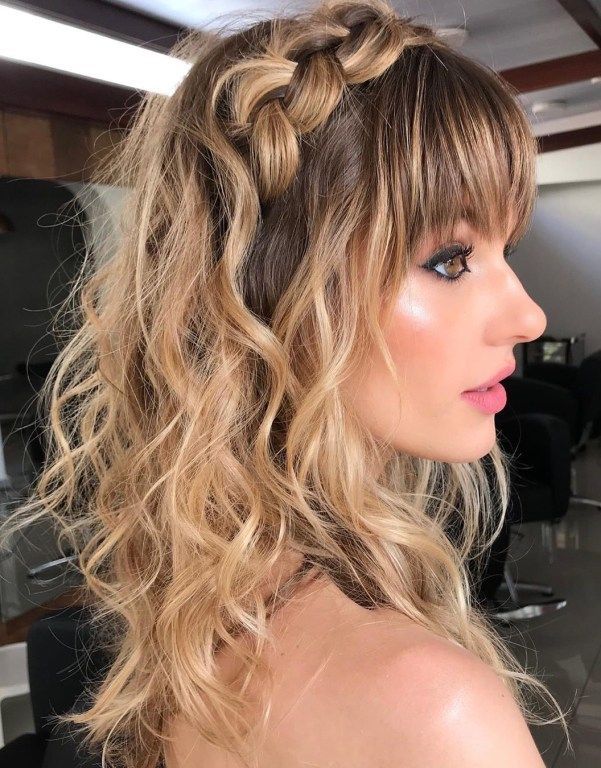 Sideswept Waves
Channel old Hollywood allure with side-swept glamour waves. Curl hair with a large barrel iron. Create a deep side part and sweep the fringe dramatically to the heavier side. Leave height at the crown.
Low Pony
Pull hair back into a slick low ponytail, leaving out an eye-framing fringe. Finish by gently pulling small sections along the hairline and nape for a relaxed look. Add light and hold hairspray.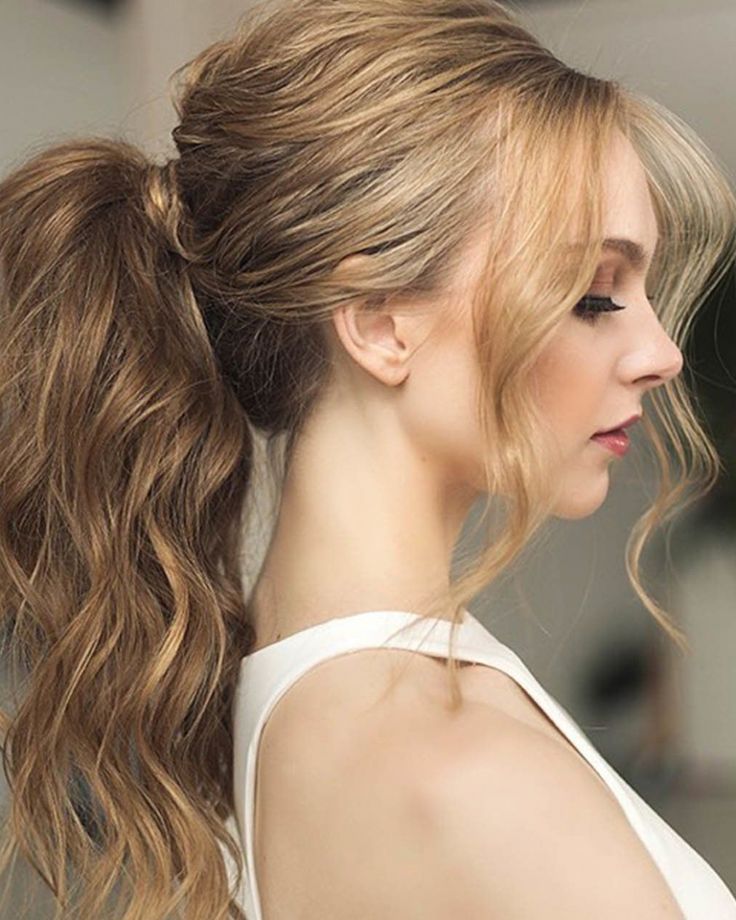 Soft Chignon Bun
Twist hair into a loose low bun, letting ends spill out for an intentionally undone vibe. Wrap longer front pieces into the chignon to integrate bangs. Finish with a subtle shine serum or spray.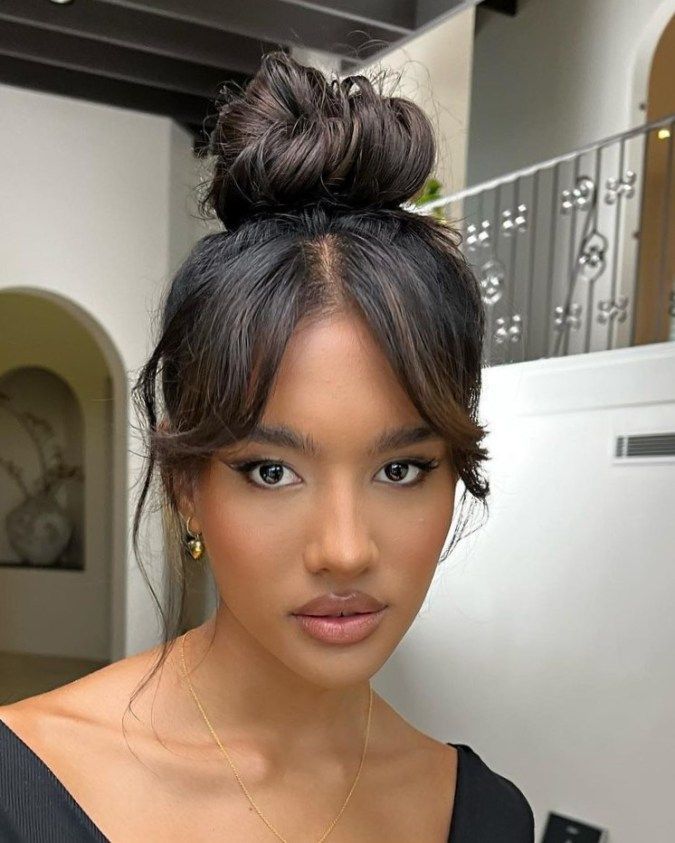 Faux Bob Half Up Style
Leave eye-level bangs down while pulling back remaining hair. Curl only the ends that are left out for a faux bob shape. Height at the crown adds volume. Secure with concealed pins or elastics.
Low Messy Braid
Create a loose, imperfect braid starting below one ear and angling across the nape diagonally. Pull out pieces along the hairline for a slept-in look. Leaving brows and fringe free softens the style.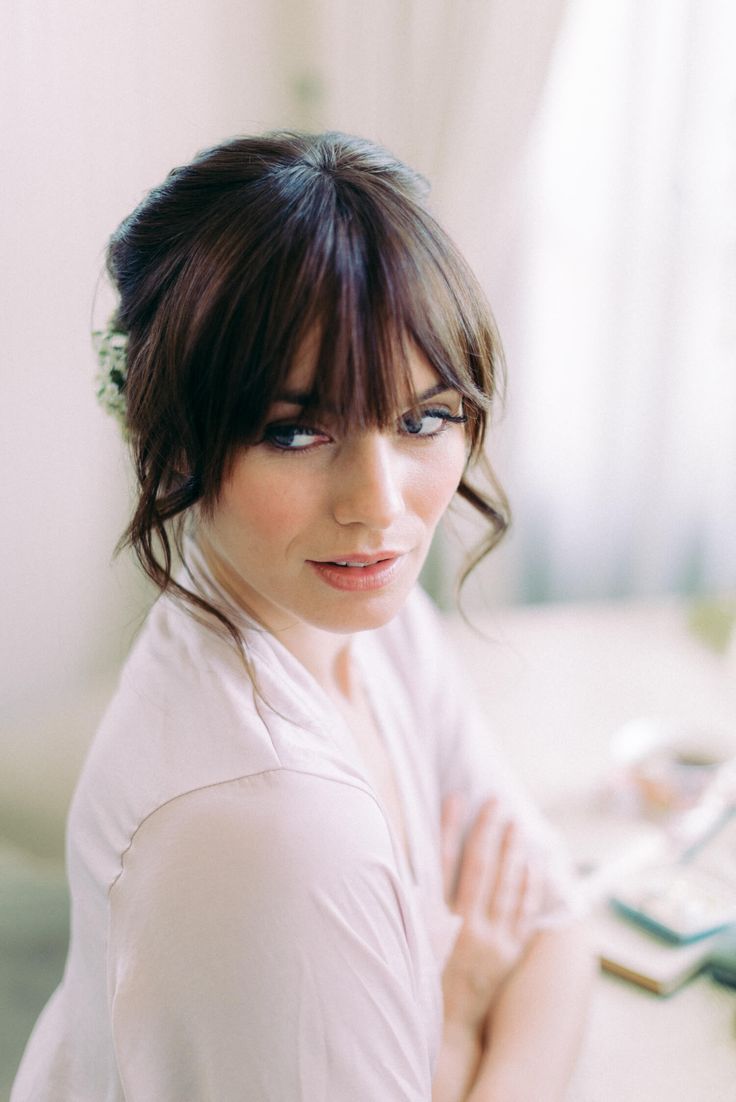 Bardot Bombshell Waves
Get gorgeous bombshell waves by curling mid-lengths only with a large barrel iron. Create exaggerated volume and height on top. Drape bangs to one side in a sultry Brigitte Bardot fashion.
Elegant Chignon Bun
For formal black tie affairs, sweep hair into a ballerina chignon bun. Pull front pieces back and wrap them smoothly into the bun. Set with strong hold gel or hairspray. Classic elegance perfect for formal weddings.
Bohemian Braided Crown
Incorporate bangs into an intricate Dutch braided crown that circles the head. Leave remaining hair long and loose with soft beachy waves. Finish the look by gently pulling at the crown braid for width.
Finding a wedding hairstyle that suits your look while keeping bangs under control does require some forethought. But with the right updos and styling approaches, you can look utterly elegant and graceful for any wedding celebration. Have fun playing with different romantic styles at the next event you attend.