45 Best R&B Wedding Songs For Your Big Day [2022]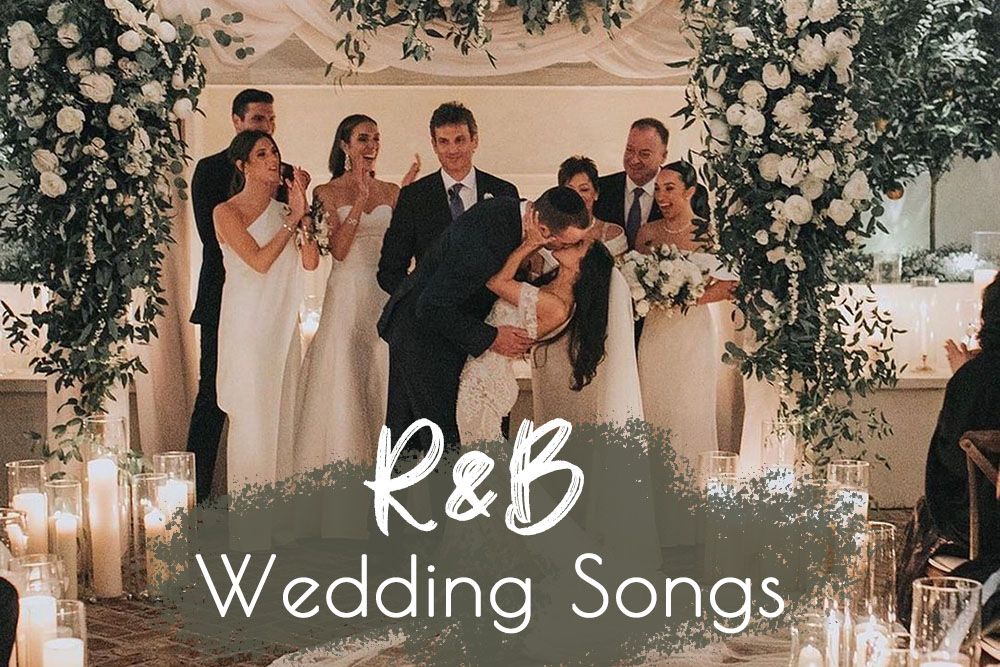 If you're planning the song list for your special day, consider a few R&B wedding songs. These emotional, soulful tracks may to suit the mood of your wedding beautifully.
Contemporary R&B Wedding Songs
Wedding music can be tricky because you want to make sure you pick tunes that most of your guests will be at least somewhat familiar with. The easiest way to infuse R&B wedding songs into your big day is by opting for the more popular songs of all time. If you select contemporary and popular R&B songs, you'll have no problem finding music that fits the first dance as well as the rest of the night.
Modern R&B Wedding Songs
Another easy way to set the tone with R&B music is by selecting a handful of modern songs to play throughout the night. Trends surrounding music change a lot. To guarantee people get up and move to the beats being played, it helps if your dance songs for wedding reception are fun and modern. People are much more likely to get on the dance floor and have a blast when they recognize the tunes being played.
Classic R&B Wedding Songs
Since R&B as a genre has been around for many decades now, there is a pretty extensive backlog of tracks to sort through for your wedding. If you want something sweet and soothing to walk down the aisle to, then consider R&B love songs from the 60s, 70s, or 80s. By wandering back in time with your playlist, you can find songs that contain more meaningful lyrics and capture the romantic feel of the day in a perfect manner.
Songs from the 60's
Songs from the 70's
Songs from the 80's
Songs from the 90's