20 Creative Greenery Wedding Arches with Garland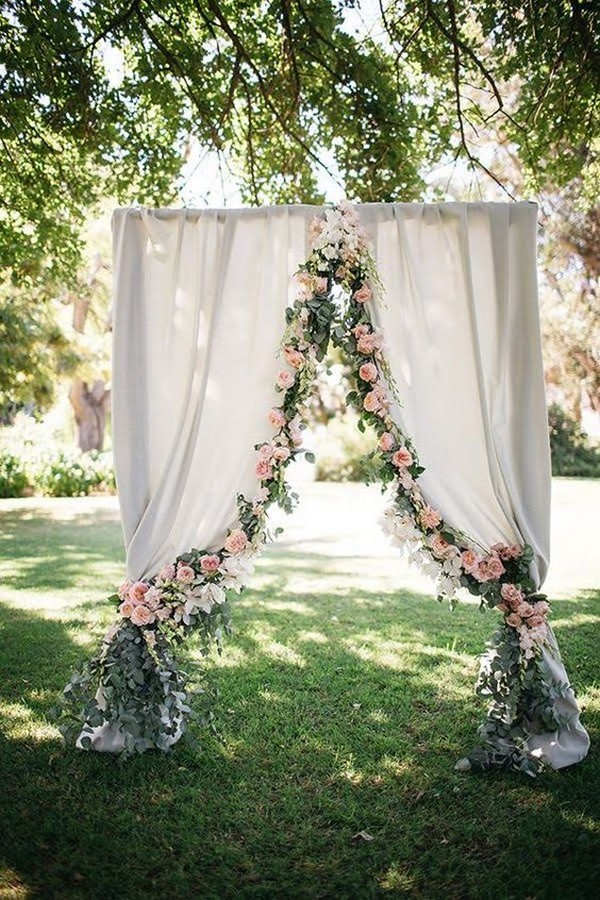 Wedding arches have been a popular choice among couples for both their timeless and trendy appeal. They serve as a focal point for wedding decorations and can be used in various ways, from flower-clad altar arches and rustic wood ceremony arches to backdrops for photo booths.
One important aspect of deciding on a wedding arch is to consider the cultural and religious variations that may be meaningful to you. For example, mandaps are frequently included in Hindu wedding ceremonies and chuppahs are generally seen in Jewish wedding ceremonies. These arch-like structures can add meaning and personalization to your big day.
It's important to decide early on whether you want an arch as a focal point of your wedding decorations as it will influence which wedding vendors you need to work with. Your floral designer would typically take the lead with a botanical arch, while specialty rental companies may have wood arches available to rent. Our best advice is to connect with your wedding planner to share the images you've saved as inspiration and start planning an arch that will wow all your guests.
It's also worth noting that many cultural variations of wedding arches often feature four legs instead of two, creating a more encompassing structure under which you and your partner can exchange vows. If you are interested in incorporating a cultural or religious arch alternative in your wedding, consider consulting with a wedding planner who is familiar with the specific customs and traditions of your chosen arch.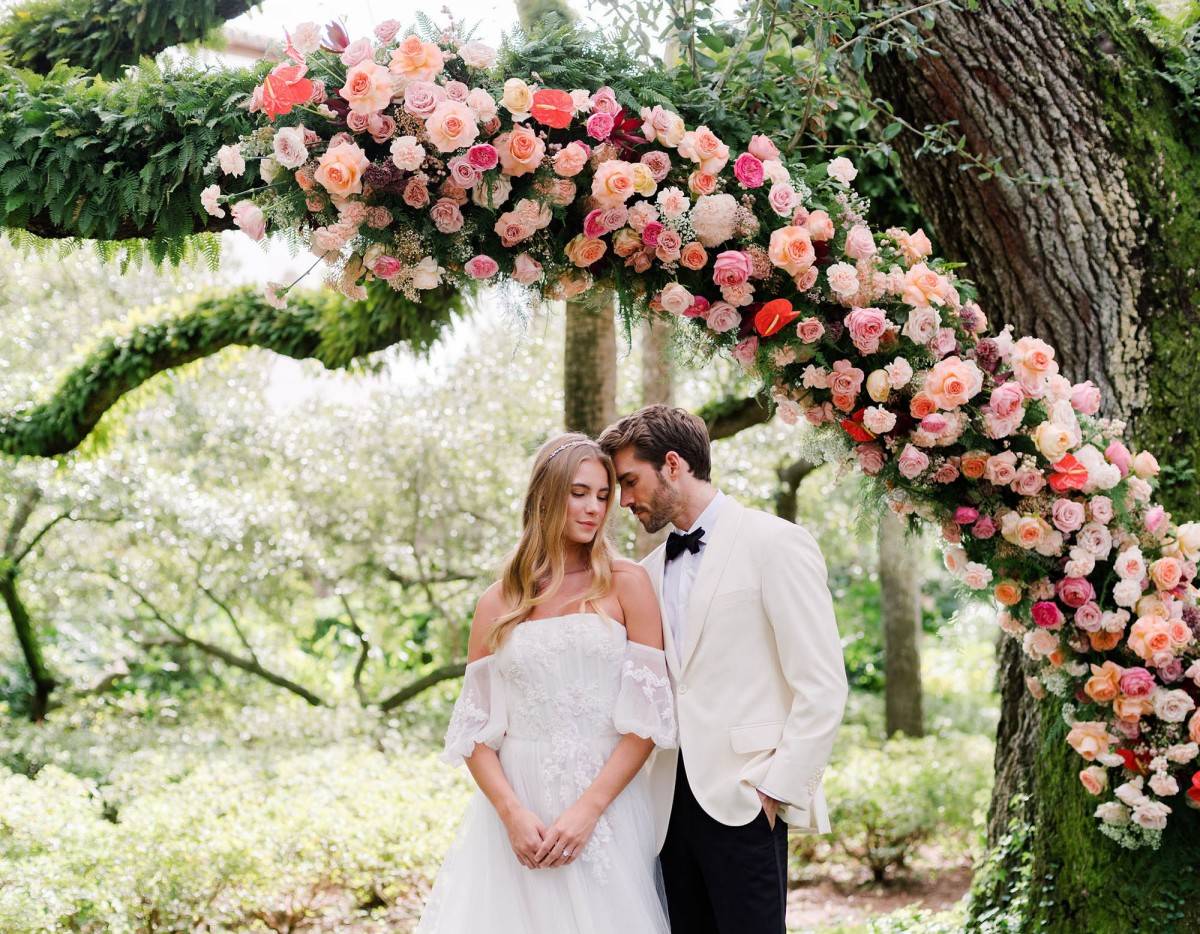 Greenery Wedding Arches ideas with Garland
Are you looking for an elegant and timeless way to bring some greenery and foliage to your wedding day? Wedding arches adorned with lush garland can be the perfect addition to your wedding decor.
Whether you're looking for a classic white arch or something more unique and rustic, there are numerous ideas and styles to consider. From ivy and ferns to mixed greenery, explore some of the most inspiring wedding arches with garland and discover the perfect design for your special day.
Eucalyptus and Ivy garland arch: This arch features a thick garland made from a combination of eucalyptus and ivy leaves, creating a natural and rustic look.
Fern and Berry garland arch: A delicate and romantic look can be achieved by using ferns and berries to create a garland arch.
Mixed greenery garland arch with flowers: This arch features a combination of different types of greenery, such as eucalyptus, ivy, and ferns, mixed with flowers like roses or peonies for a unique and varied look.
Greenery and fairy lights arch: This arch features a thick garland of greenery, decorated with fairy lights for a magical and romantic look.
Greenery and lantern arch: This arch features a thick garland of greenery, decorated with lanterns for a rustic and romantic look.
Greenery and ribbon arch: This arch features a thick garland of greenery, decorated with ribbon for a delicate and romantic look.
wedding arches are a timeless and trendy addition to any wedding and can add a personal touch to your big day. Whether you choose a botanical, wood, or cultural arch alternative, it's essential to work with a wedding planner or event designer to bring your vision to life and create a stunning backdrop for your nuptials.