200+ Flower Puns To Share With Loved Ones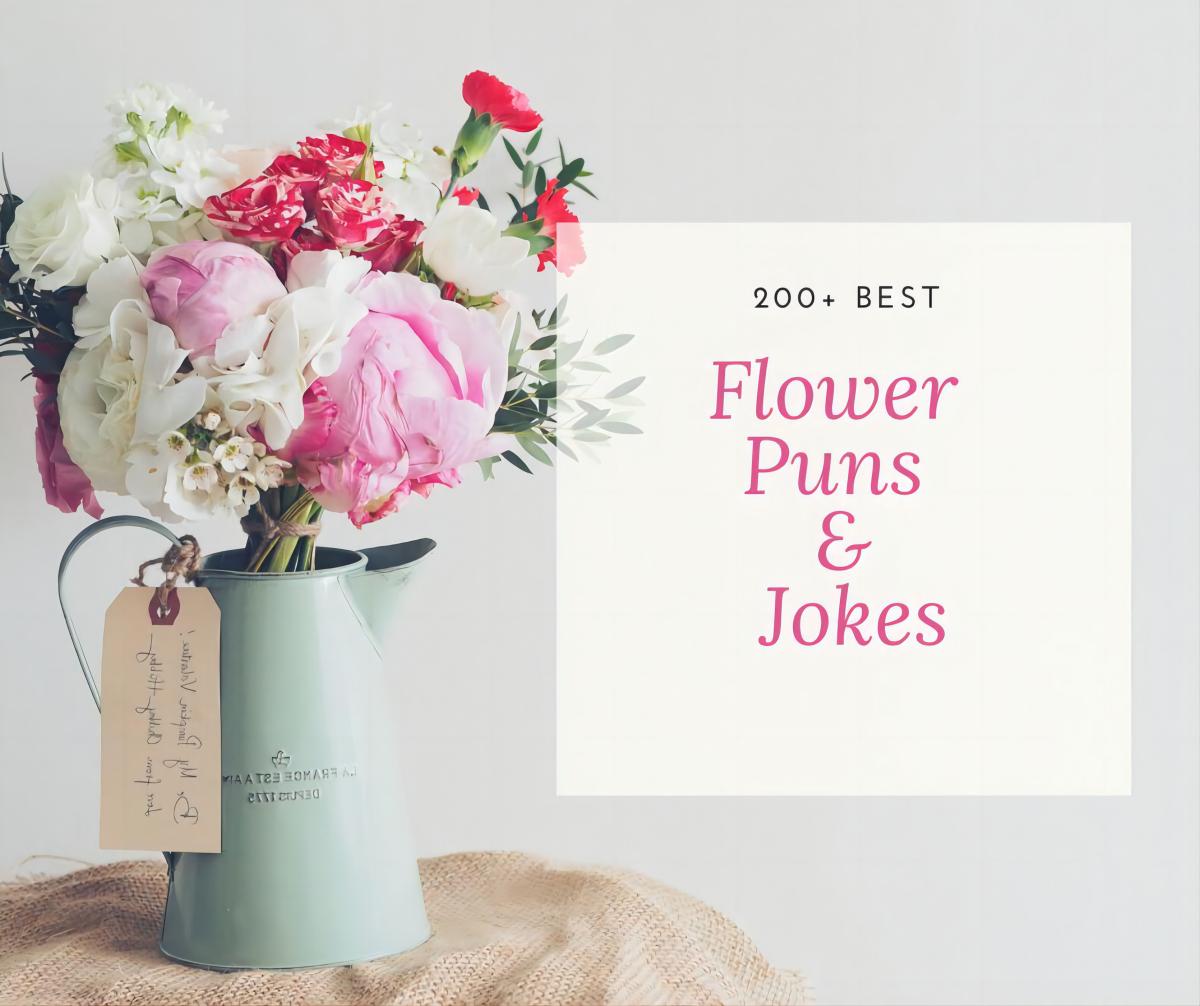 Flowers are a staple in our lives – we give them as gifts, admire them in gardens, and enjoy their fragrances. But why not also use them as a source of humor and conversation starters with friends, coworkers, or potential romantic partners? There are so many fun ways to play with the names and meanings of flowers, and this list of flower puns and jokes is here to help. Whether you're trying to break the ice with someone new or simply want to add some levity to your day, these puns are sure to bring a smile to your face. And if you're feeling particularly punny, you can even use this list as inspiration to come up with your own flower-themed jokes. So go ahead, spread some joy and laughter with these delightful flower puns!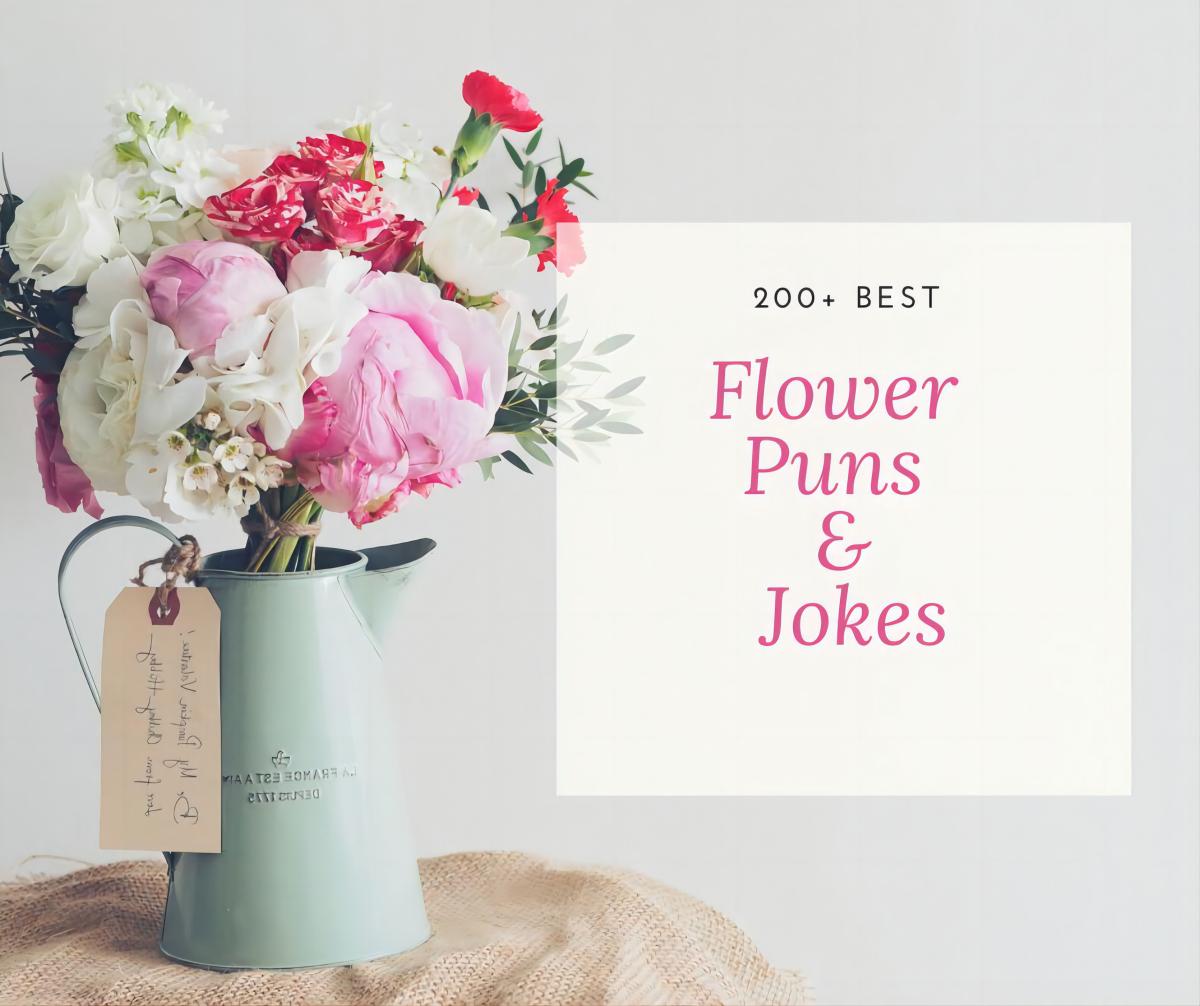 Best Flower Puns
Looking to spread some joy and laughter with some clever flower puns? Here's a list of our favorite ones to share with your loved ones. Give them a try and bring a smile to their face!
A lot of problems stem from bad plant health.
A peony for your thoughts.
A peony saved is a peony earned.
A thorny issue
After a year of dating, he decided to poppy the question.
All clover the world
Always help a friend in weed.
And bloom goes the dynamite!
Are you orchidding me?
Be still, my bleeding heart.
Can I posy a question?
Coronaviris
Could you do it today? Orchid you do it tomorrow?
Daisy'd and confused.
Don't sing out of petunia.
Doom and bloom.
Every daisy is better because of you.
Every dogwood has its day.
Everything is going to be just vine.
Everything is gonna be bouquet.
Get clover it!
He couldn't stop staring at her bud.
He is giving me flowerly updates.
He was so self absorbed, I think he was a narcissus.
Hey bud, how's it growing?
Hosta la vista, baby!
I ain't dandelion.
I can't wait to kiss your tulips.
I clover with all my heart.
I don't really think you're pollen your weight on this job.
I don't want to violet your privacy.
I found a lucky peony on the sidewalk!
I gave a floral presentation.
I hope I picked the right bunch of friends.
I just needed to tell you how I field.
I lilac you
I listened to some music played by the orchidstra.
I love you lily more each day
I need a new pair of plants.
I need to borrow some flowers. Have you botany?
I never drive slow. I've got a need for seed.
I seed your help!
I should be clover it by now, but I'm not.
I soiled my family name with my bad garden.
I think of you every daisy.
I took some photos of my garden with a dis-posy-ble camera.
I'm head clover heels in love.
I'm proud to be y-orchid
I'm so thorny.
I've already had to ask you tree times!
I've got ants in my pansy.
If you wanna leaf, just go!
If you were a flower, you'd be a damn-delion.
In order for the two to be married, his family had to pay a flowery.
Iris you all the happiness in the world.
It was the most beautiful flower I ever seed.
Just tell the truth. You don't have to lilac that.
Lilac basic self control.
Louis Armstrong is one of the best Jasmine ever.
My favorite shoes are Crocus.
Not a lot of people drive on the island. It's not a carnation.
Pollend is supposed to be a beautiful country.
Quit pollen my hair!
Rose to the occasion.
She cut him and he started bweeding.
She gave him bluebells
She wanted to cover her head so she just put on a bluebonnet.
She was experiencing spells of daisyness
She's a buttercup.
Silent bud deadly.
Sweet peas and quiet
Take it or leaf it
Take this seriously. Stop going around all lily nillie.
That came sprout of nowhere!
That's just ranunculus!
The engine was extremely flowerful
The floor needs to be swept. Grab a bloom!
The king wanted his army of flowers to stay. He told them, "Stamen!"
The lion is the king of the florist.
There's a fire! Find a fire hydrangea!
They're not my kids, they're y-orchids!
Thistle be a beautiful day!
Thistle while you work
Titanium is one of the strongest petals.
We should put our tulips together.
What in carnation?
Why did the chicken cross the rhododendron?
Wild(flower) about you.
With liberty and justice floral.
You are simply iris-istible.
You can poppy-n anytime.
You made my daisy.
You put too much flower in these cookies.
You see some crazy things these daisies.
You're my garden angel!
You're simply iris-istible.
Plant Puns
Plants and flowers go hand in hand, and what better way to celebrate them than with some playful flower plant puns? Here are a few to brighten up your day.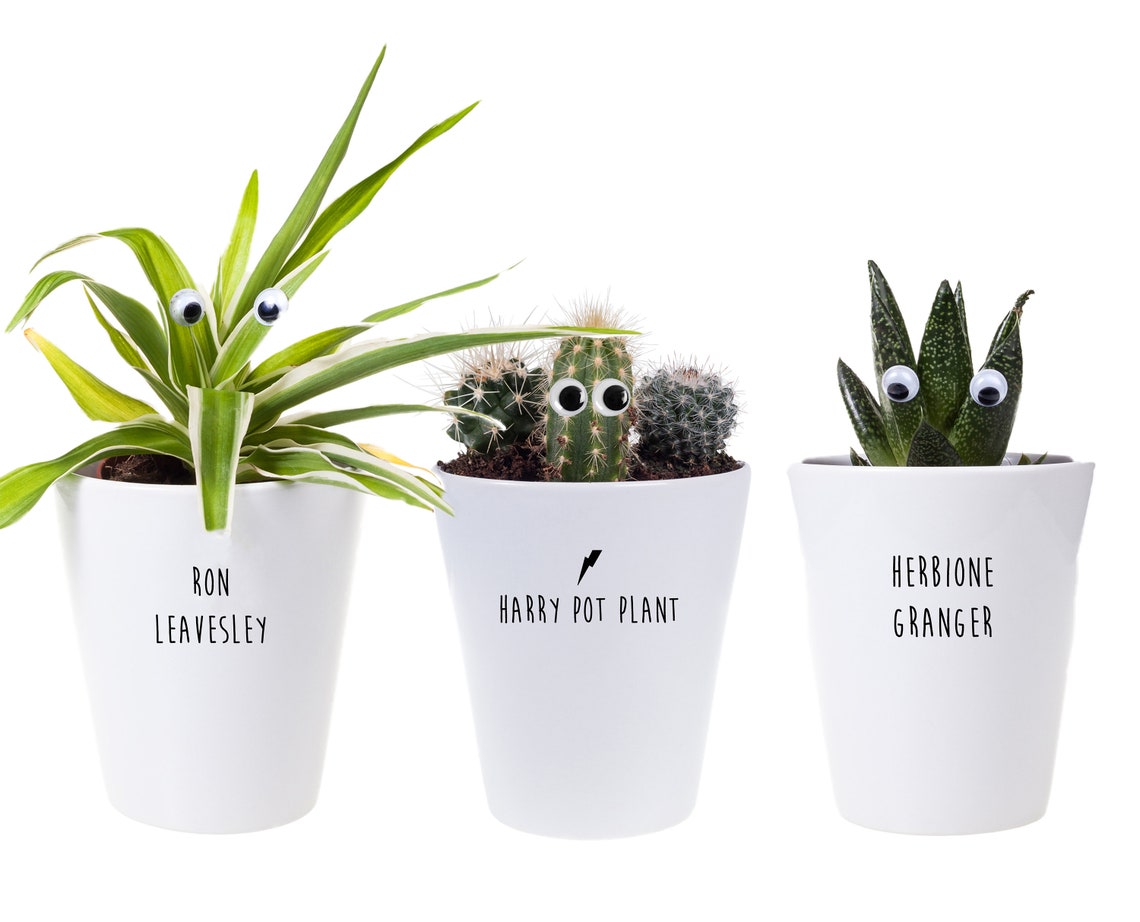 Aloe you vera much.
BBFs — Best Buds Forever.
Bloom where you're planted.
Botany plants lately?
Cleaning my cold frame is a pane in the glass.
Do you have the thyme? I need to get somewhere around tree o'clock.
Don't stop be-leafing.
Every dogwood has its day.
Get clover it.
I feel sorry for wheelbarrows. They're always getting pushed around.
I just want some'bud'y to love
I killed a hundred weeds today! No, you only killed 98 weeds. Geez,sorry, I Roundup.
I wet my plants.
I will love you till the end of thyme.
I will seed you later!
I'm sexy and I grow it.
I've soiled myself.
Just wanted to say aloe!
Let's get to the root of the problem.
Many gardeners suffer from hay fever. Isn't that news a pollen?
Mountains aren't just funny. They're hill areas.
My fear of roses is a thorny issue. I'm not sure what it stems from, but I'm stuck with it.
Oh, kale yeah
Ok, bloomer.
Once and floral.
Scarecrows are always garden their patch.
She didn't date the gardener. He was too rough around the hedges.
Someone has been adding soil to my garden. The plot thickens.
Stem the tide.
Talk dirt to me.
The more you grow.
Time to take stalk of your life.
Well aloe, Dolly
We're BBFs – best buds forever.
We're mint to be.
What do flowers study in college? STEM.
What is a cactus' favourite MC Hammer song? Can't touch this.
Why are plants the best chefs? They're succulent.
You grow girl!
You had me at aloe.
Flower Jokes
There's no better way to brighten up your day than with a good joke, and with flowers blooming all around during the summer months, there's no shortage of opportunities to share a smile. Here are 80 punny flower jokes that you can keep on hand for any occasion. So why wait? Start spreading the joy and laughter with these playful flower puns today!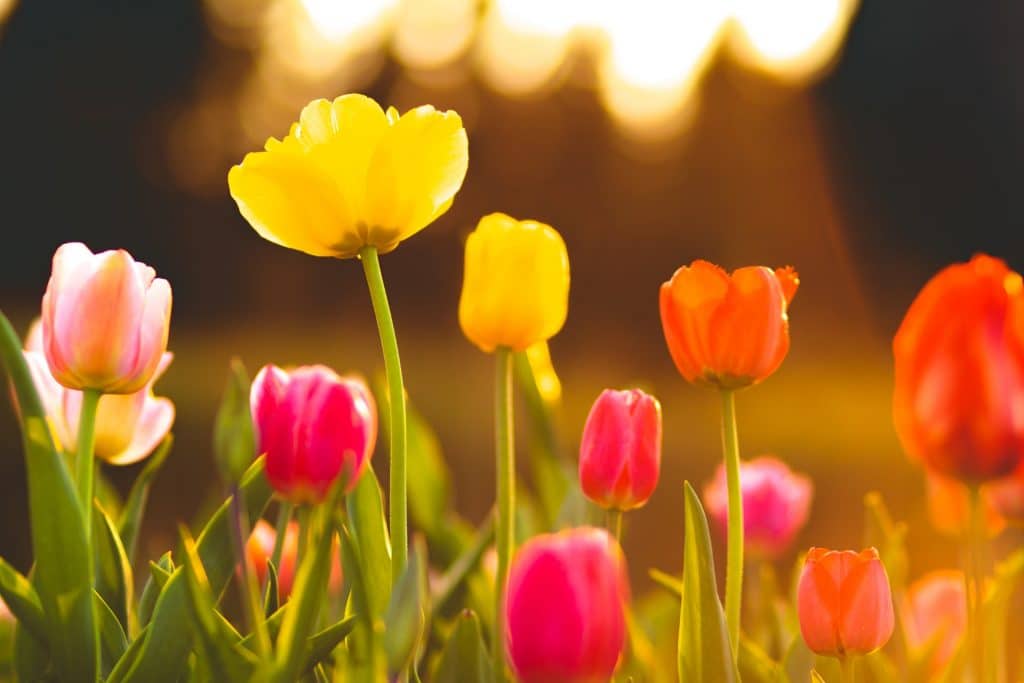 A honey bee lands on a flower but is quickly kicked off by the spider living there. Perturbed, he flies away and lands on a different flower.It was a cross pollination.
A man gives flowers to everyone in his family.To his wife he gives roses, to his parents he gives orchids, to his daughters he gives daisies. And to his sons, he gives sunflowers.
A man in a flower shop was trying to pick the perfect bouquet for his wife.He said, "It's crazy how much money you gotta spend on something that's just going to die." I said, "I know… and you gotta buy them flowers too."
Chris and his mum took some photos near the flowers. They were chrysanthemums.
Did you hear about one flower who went on a date with another flower?It's a budding romance.
Did you hear about the flower that never bloomed?It was a bud omen.
Did you hear about the flower who joined Tinder?He just wants somebudy to love.
Did you hear about the lazy flower who finally got his act together?He just needed a kick in the bud.
Do you know why the tulip stuck out her tongue? Because she was embarrassed that she didn't have any leaves!
Do you want to ride the mari-gold-round?
Don't shoot me with your pistil.
For Valentine's Day, I received a bunch of flowers with the heads cut off.I think I was being stalked.
He was afraid to get hurt so he was garden his heart.
He was too much of a pansy to get rid of all the bees in his garden.
He's Hindu, so he believes in rein-carnation
He's late. It's been a flower and a half!
How did the old rose make a living?She went from house to house
petaling her wares."
How do two flowers greet each other?"Hey bud, how's it growing?"
How do you know flowers are capable of kissing? They have tulips!
I feel lily happy today.
I had to buy our dog flowers…Because I accidentally called him our old dog's name.
I just wanna soak up the sunflower.
I took a photo of my flower.Now it can photosynthesize.
I wish I could kiss more people at once, but I only have tulips.
I'm just poppy-n some popcorn
I've got a vase up my sleeve.
I've pollen and I can't get up!
Irisked everything to start this flower business.
It's okay that I never made a family because I have m'orchids.
Line the flowers up in columns, not rose.
Magician: "I can turn this handkerchief into a flower."Little boy: "That's nothing. I can walk down the street and turn into an alley."
My buddy just got kicked out of his house. His wife was hinting at Valentine's Day plans and asked him if he knew her favorite flower."Gold Medal All Purpose" apparently wasn't the answer.
My favorite Beatles song is "Here Comes the Sunflower"
My favorite Netflix show is the Tiger Lily King.
My flower goes faster than my bike. It has way more petals.
My wife complains that I never buy her flowers.I didn't even know she sold them!
My wife told me I planted the wrong flowers.Oopsie daisy!
Only thing better than a handy tiger is a dandelion.
Problems a-rose in my garden.
Rose before hoes.
She got her plates, bowls, everything buttercups.
She had no sense of urgency; she was lacka-daisy-cal
That's blossom news!
The little girl wants to play with her dahlia.
The password is flower…But she keeps saying flour.
Violets is not the answer.
What did the bank-robbing flower say to its getaway driver?"Floret!"
What did the big flower say to the little flower?"What's up, little bud?"
What did the dog do on his walk in the park?Peony on this tree, peony on that tree.
What did the flower say after he told a joke?"I was just pollen your leg!"
What did the flower say when her son went off to college?"I be-leaf in you."
What did the flowers do when the bride walked down the aisle?They rose.
What do cartographers give to their loved ones on Valentine's Day?Probably compass roses.
What do you call an inn opened by a flower and a chef?A bud and breakfast.
What do you call flowers who are BFFs?Buds.
What do you get if you cross a sheepdog and a rose?A collie-flower!
What do you say when you want a flower to drive faster?"Floret."
What does a flower say when they're offering you a job?"Take it or leaf it."
What does a flower therapist ask her patients? Are you feeling bouquet?
What does the youngest flower child say?"Last bud not least!"
What flower in the garden is fiercest of them all?The tiger lily.
What flower is on your face?Your tulips.
What is a bumblebee's favorite flower?The bee-gonia.
What type of garden do bakers usually have?Flour gardens.
What's a flower's favorite game to play on Halloween?Light as a
heather, stiff as a board.
What's a gardener's go-to pick-up line?"You're simply iris-istible."
What's a pickle's favorite type of flower?The daffo-dill.
What's Miley Cyrus' alter ego in the flower world?Hannah Lantana.
What's the best flower for a boy to give his mom for Mother's Day?Son-flowers of course!
Where does a bachelor frog live? His lilypad.
Who ate all the leaves in the garden? Katydid.
Why did the flower take her husband back after he cheated?She rose above it.
Why did the king insist on lavender-scented food?So his farts don't
stink.
Why did the lily yawn? Because she was bored of being a flower!
Why did the rose cross the road? Because she heard that there was a sale at the floral shop!
Why did the sunflower turn down the job offer? Because it wasn't very bright!
Why didn't the flower get a second date?He was a garden variety.
Why do flowers always drive so fast?They put the petal to the metal.
Why is a flower like the letter "a"?Because a bee goes after it.
Wife: "Where did you put the flowers?"Me: "In the door." Wife: "What? How?" Me: "Relax, it's easy because the door is ajar."
You can have pet dogs, pet cats, even pet lizards. What about petunias?
FAQS
Crafting the perfect flower pun can be a bit of a challenge, but there are a few simple tricks that can help you come up with some truly amusing ones. One tip is to look for flower-related words that have multiple meanings, like "rose" which can refer both to the flower and the color red. This opens up a wealth of possibilities for puns and wordplay. Another great strategy is to use flower names that sound similar to other words, like "daisy" which sounds like "easy." This can lead to some clever and amusing puns. Finally, don't be afraid to let your creativity shine and come up with your own unique flower puns. With a bit of imagination and some practice, you'll be crafting flowery jokes in no time!
Flower puns are a versatile and fun way to bring a smile to someone's face, whether you're using them to make a joke, show off your gardening expertise, or simply add a touch of whimsy to a conversation or decoration. These puns can be incorporated into a variety of situations, such as in a card, as part of a flower-themed display, or simply as a way to lighten the mood. So why wait? Start spreading some joy and laughter with these playful flower puns today!
Not everyone has the same sense of humor, and that's okay. The most important thing is to make sure that your jokes are meant in good spirits and don't cause harm to anyone. If you find your puns amusing, then consider it a success, even if not everyone else finds them funny. It's important to be confident in your sense of humor and not be afraid to share it, as long as it's not at the expense of others.
Flower jokes and puns are a great way to bring a smile to someone's face, whether you're sending them to a friend on their birthday or just looking for a way to cheer them up. They can also be useful for florists to add some personality to their online flower shop or increase engagement on social media. So why wait? Start spreading some joy and laughter with these playful flower jokes and puns today!