22 Dark Teal and Burgundy Wedding Ideas for Fall 2023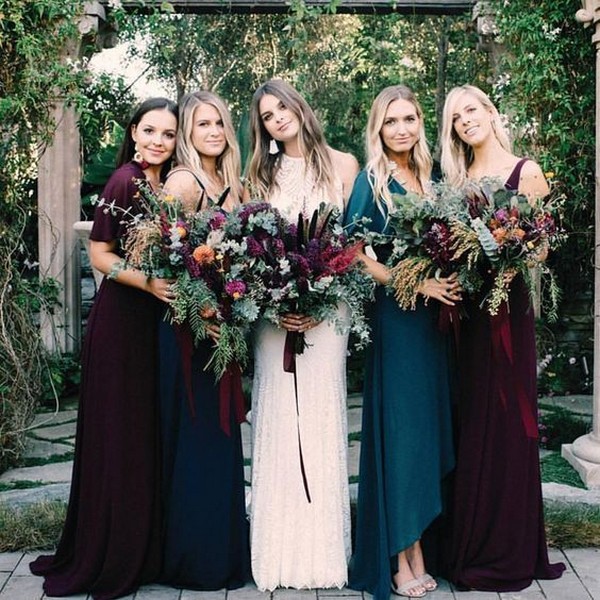 The end of summer is in sight, and with it comes the inevitable return to school. While this may mean less time for leisure activities, it doesn't mean that your wedding planning has to slow down! We've rounded up 22 dark teal and burgundy wedding ideas for fall 2022 to help keep things moving along. Whether you're looking for inspiration or just need some ideas on how to plan your wedding day, we've got you covered.
Dark Teal and Burgundy Wedding Colors
Fall is coming, along with all its prettiness. In order to get your wedding on the fall-flavored bandwagon, you will want to add a bit of a dark and dusky look to it. Check out some of these ideas for wedding ideas with dark teal and burgundy colors.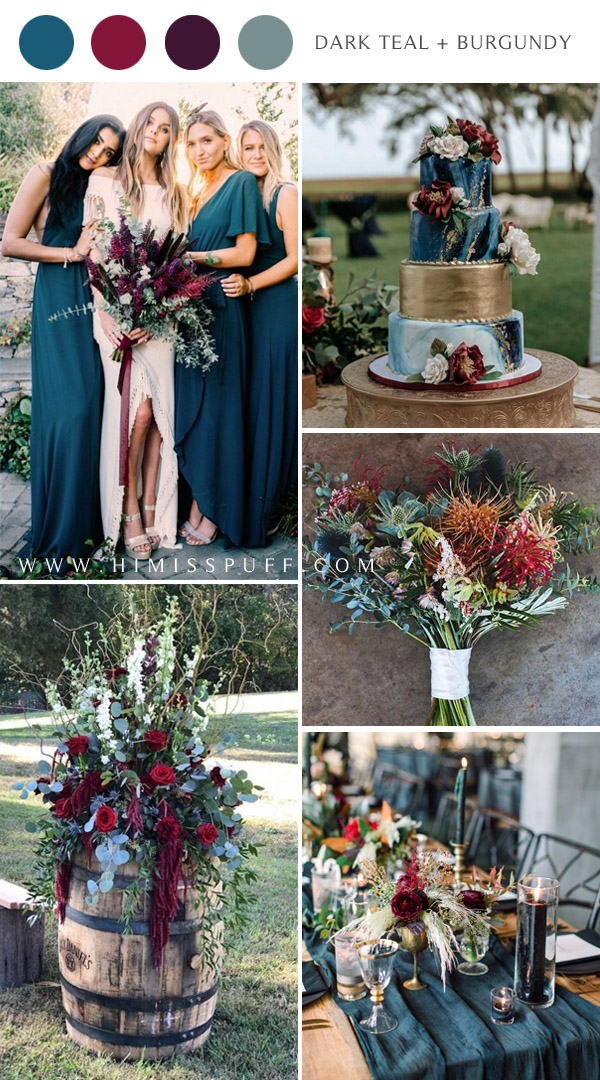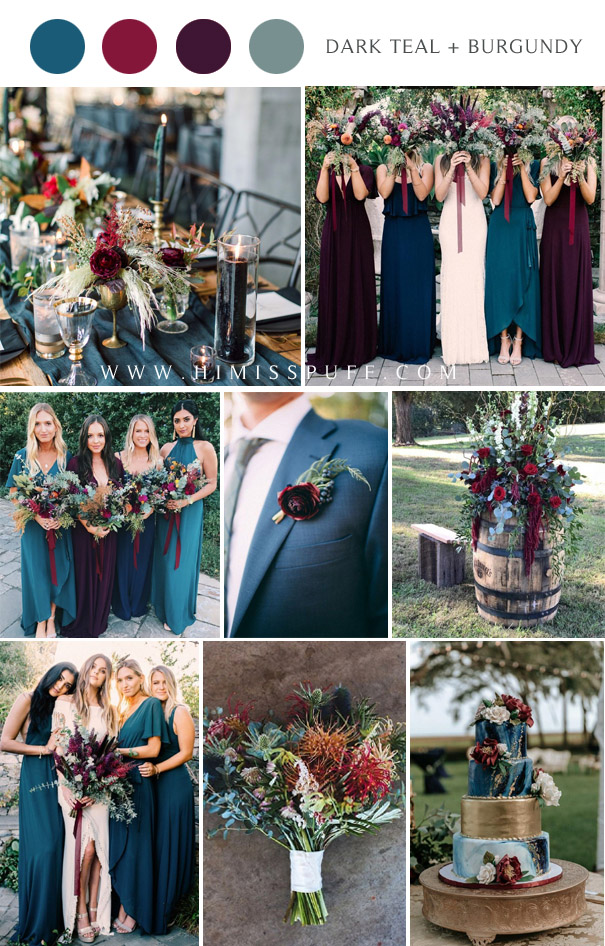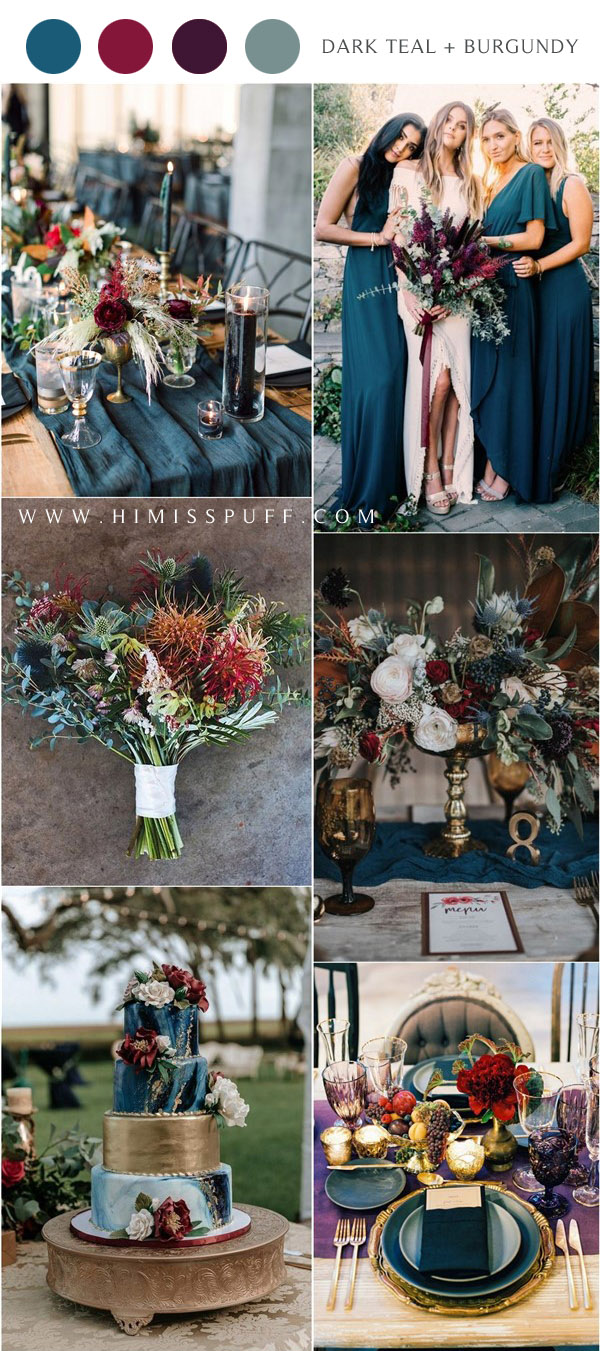 Dark Teal and Burgundy Bridesmaid Dresses
If you are looking for a unique bridesmaid dress option, consider mismatched dark teal and burgundy. This color combination will make your wedding party stand out from the rest and look great at the same time!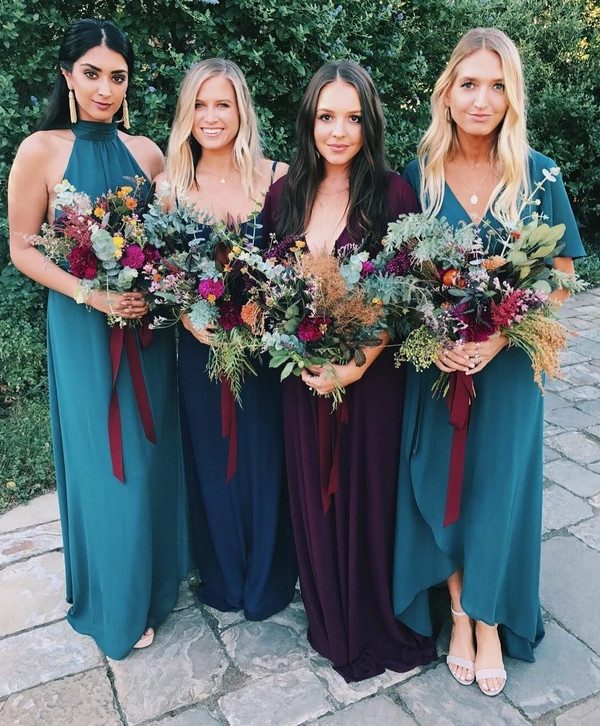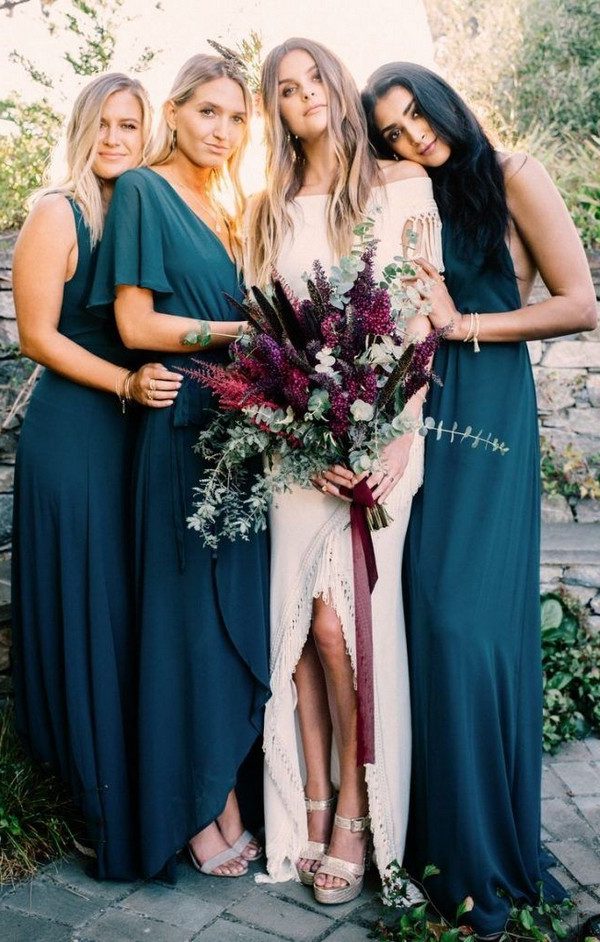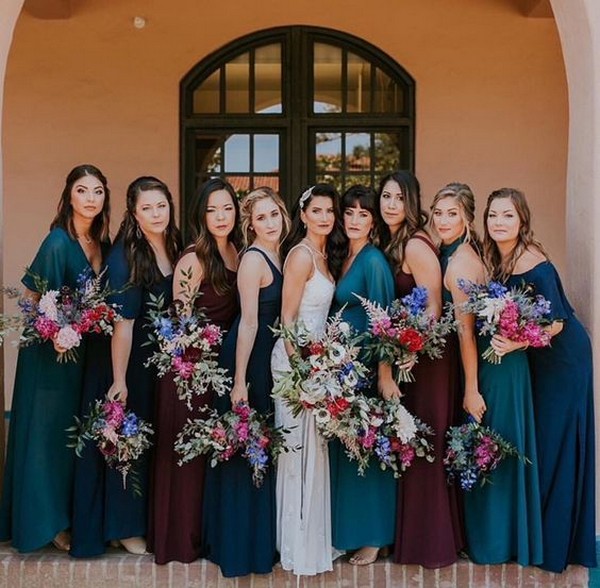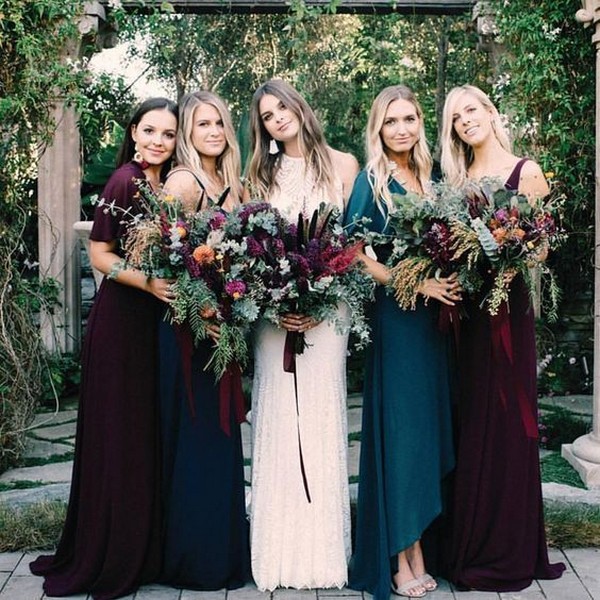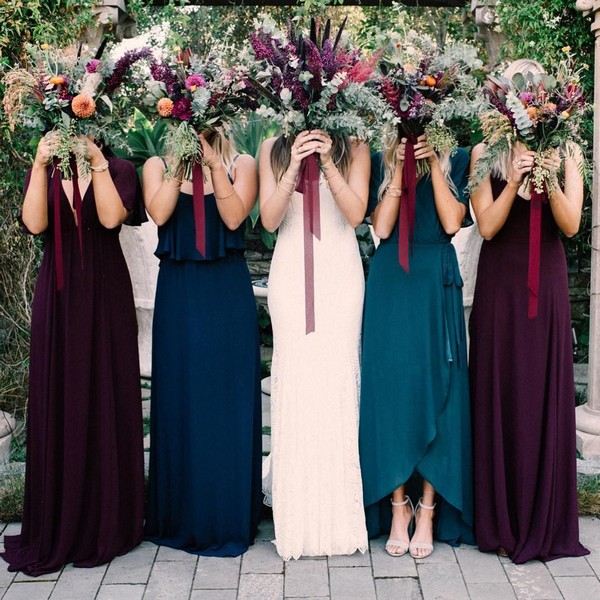 SHOP THE DRESSES

Dark Teal and Burgundy Wedding Bouquets
Decadent teal and rich burgundy flowers pop up everywhere in this season's color palette and make for stunning, dark autumn bouquets. Here are some unique designs we like: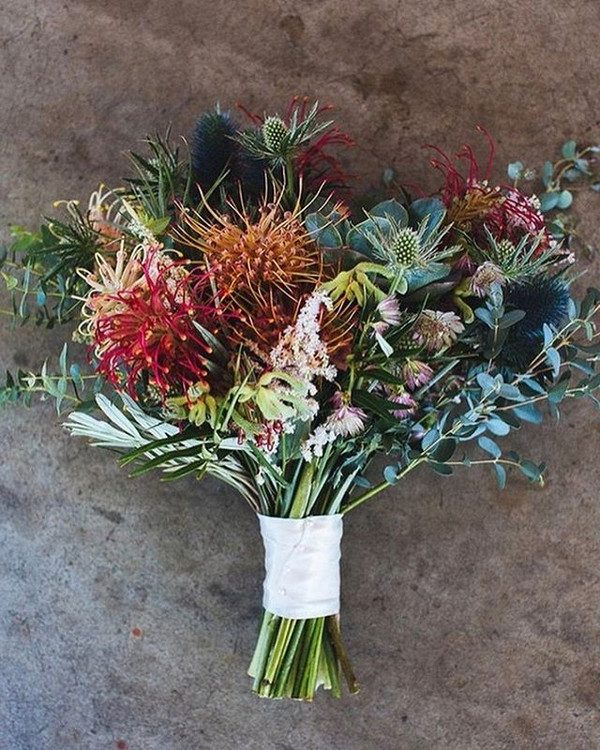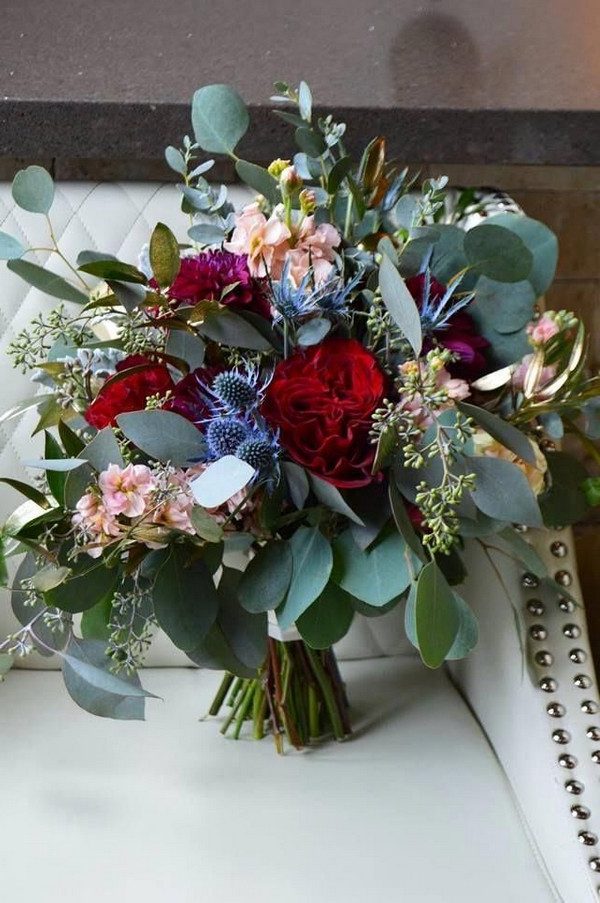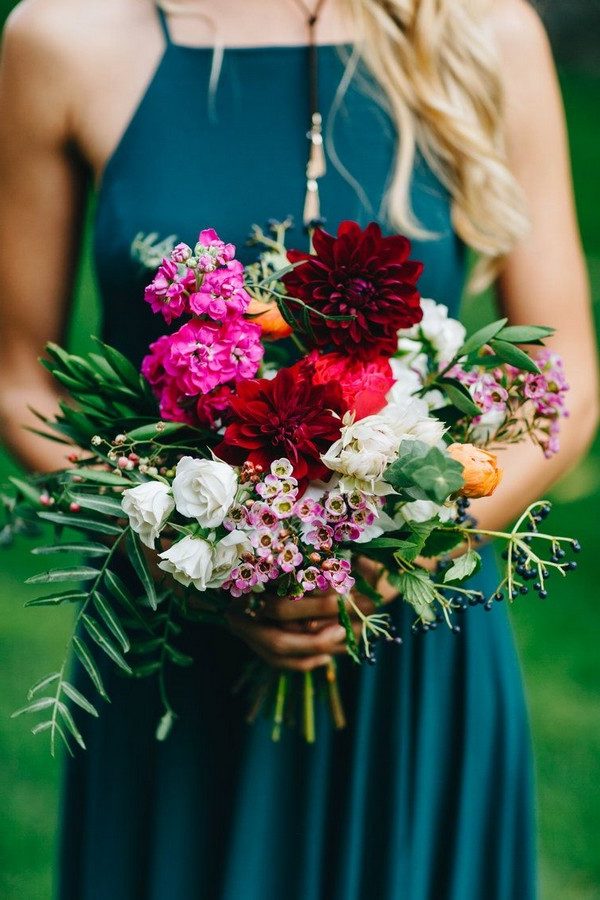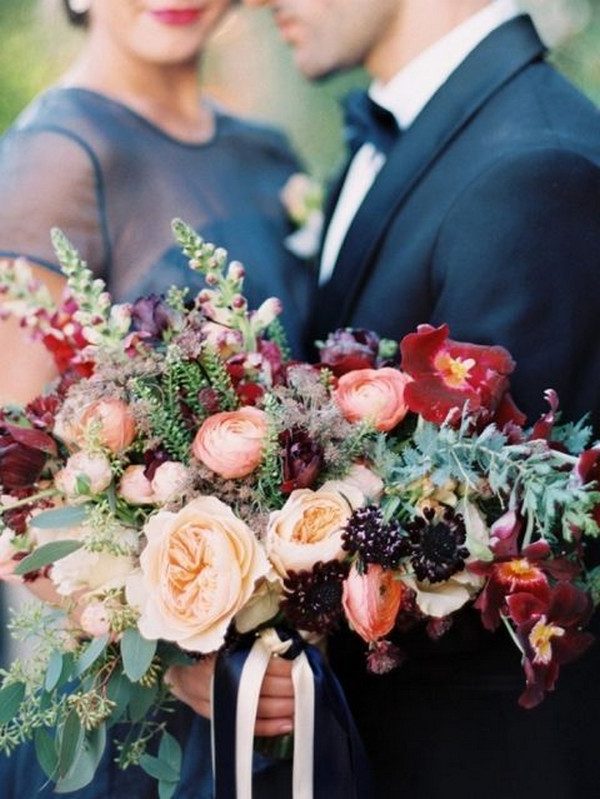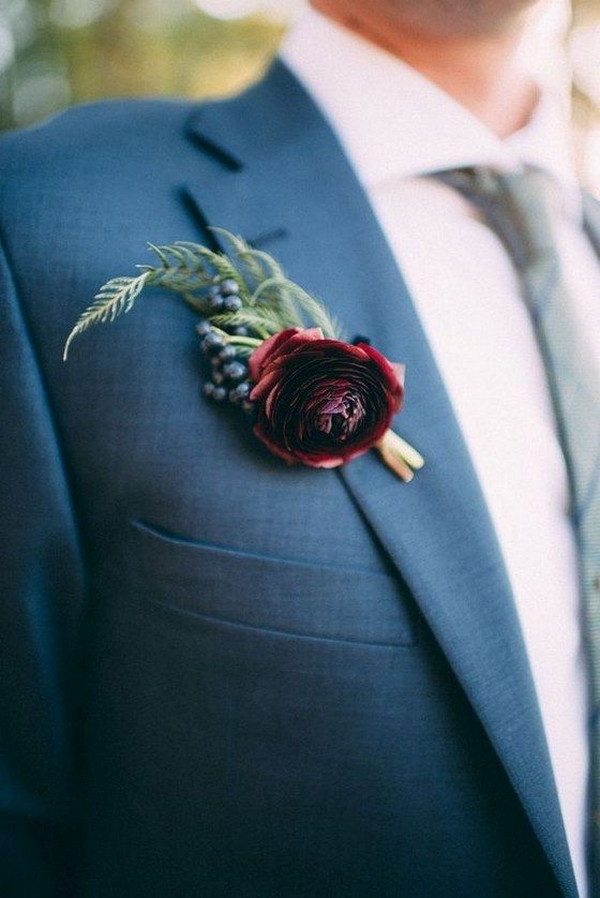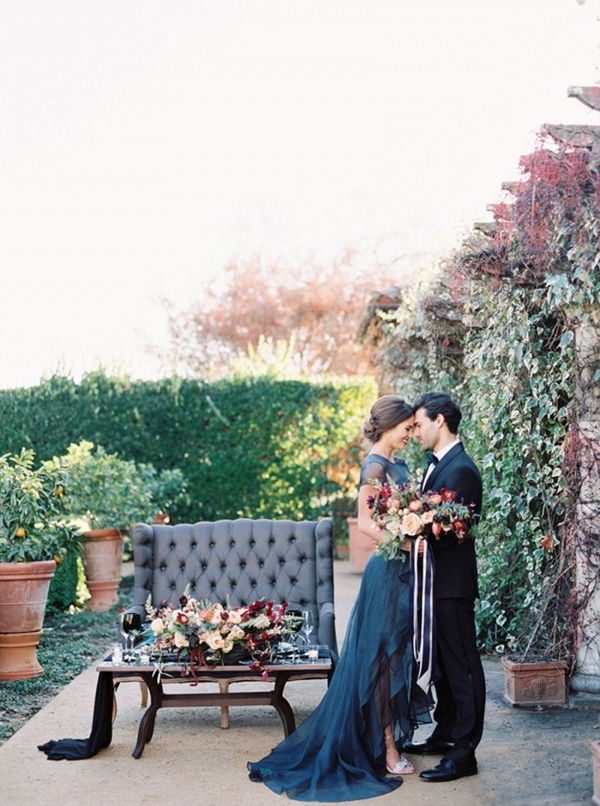 Dark Teal and Burgundy Wedding Cakes
The perfect fall wedding cake, something a little bit different, should be all about making a statement. So while, we're not ruling out the traditional wedding cake with lots of frosting and sugar, we know that with our tips and tricks, you might just go for a dark teal and burgundy cake instead. It'll be a perfect way to bring your fall wedding to life!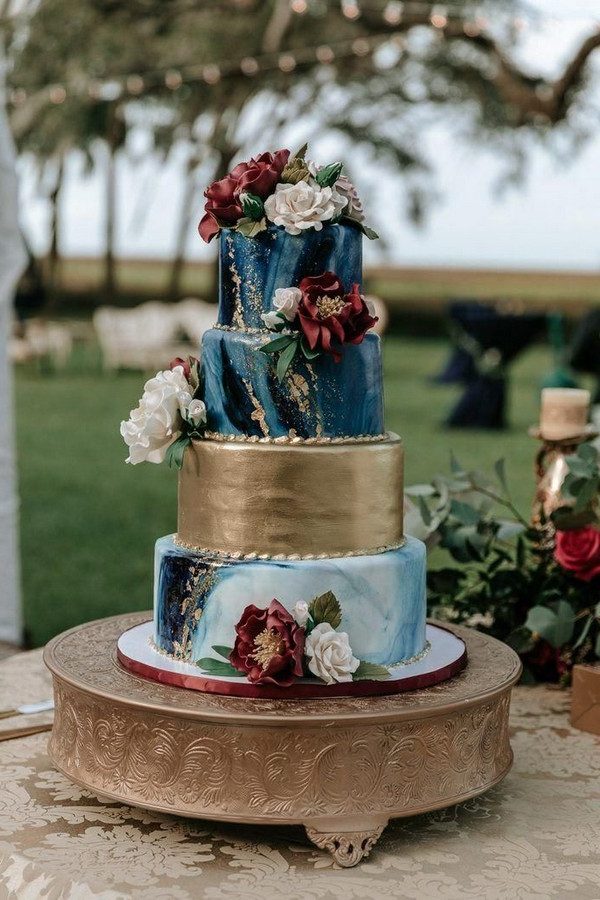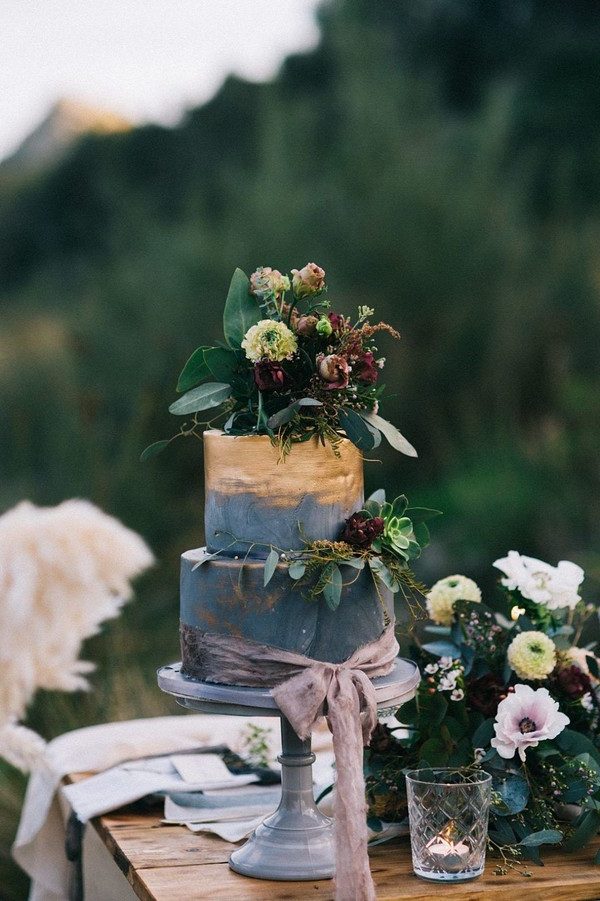 Dark Teal and Burgundy Wedding Centerpieces
Dark teal and burgundy wedding decorations will add a unique hue to your wedding. We offer a variety of dark teal and burgundy wedding centerpieces, vases, candles, and flowers ideas to help you hit your fall season wedding theme!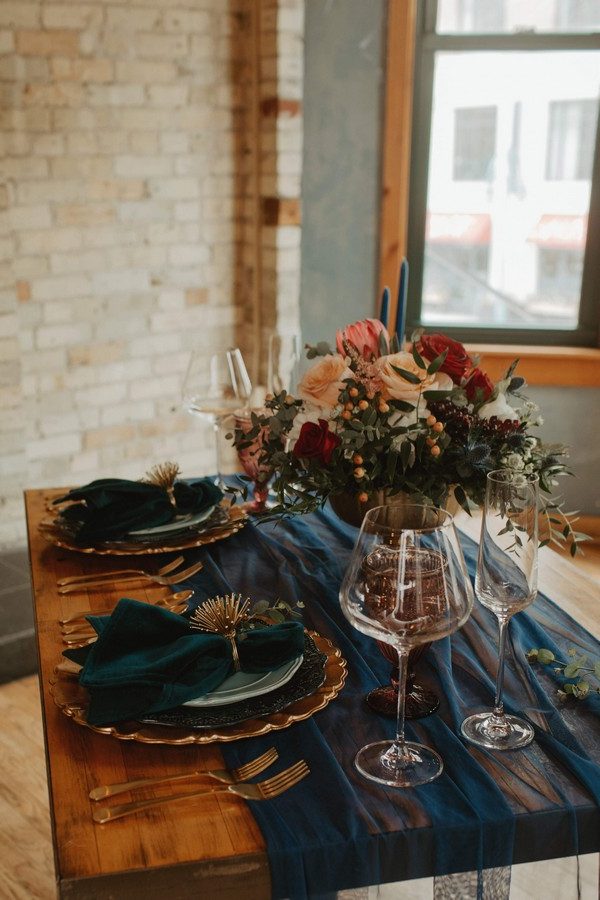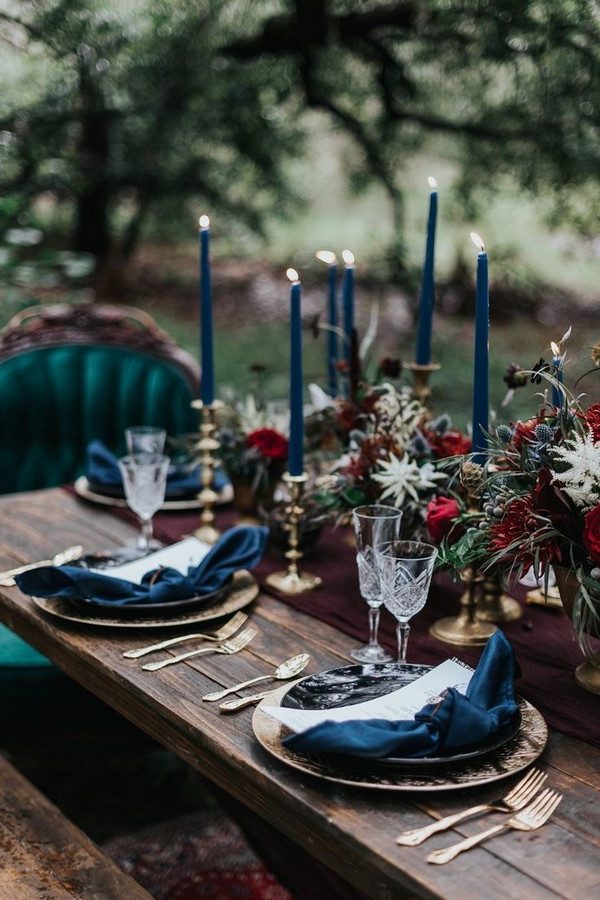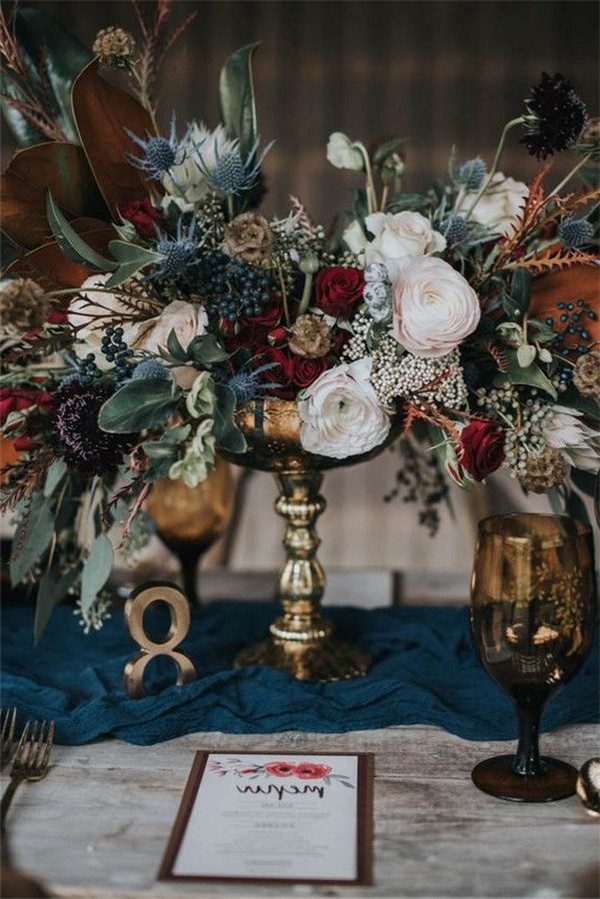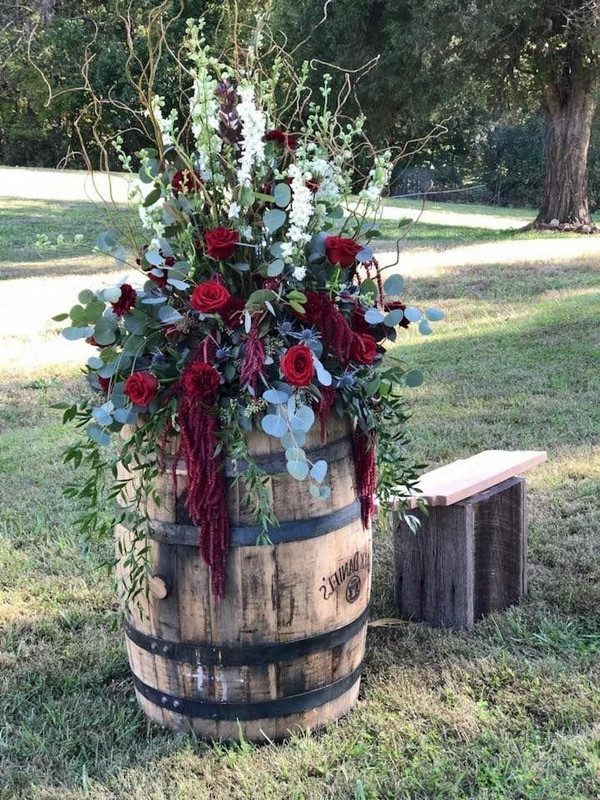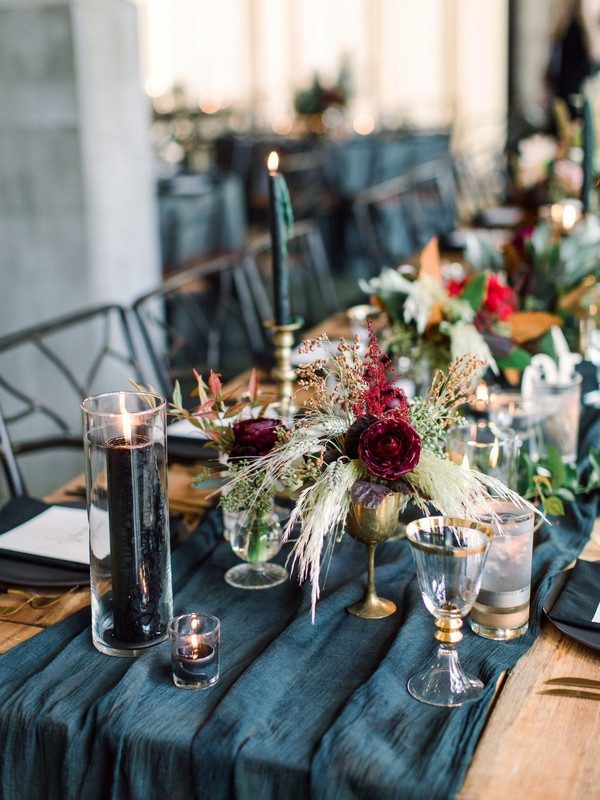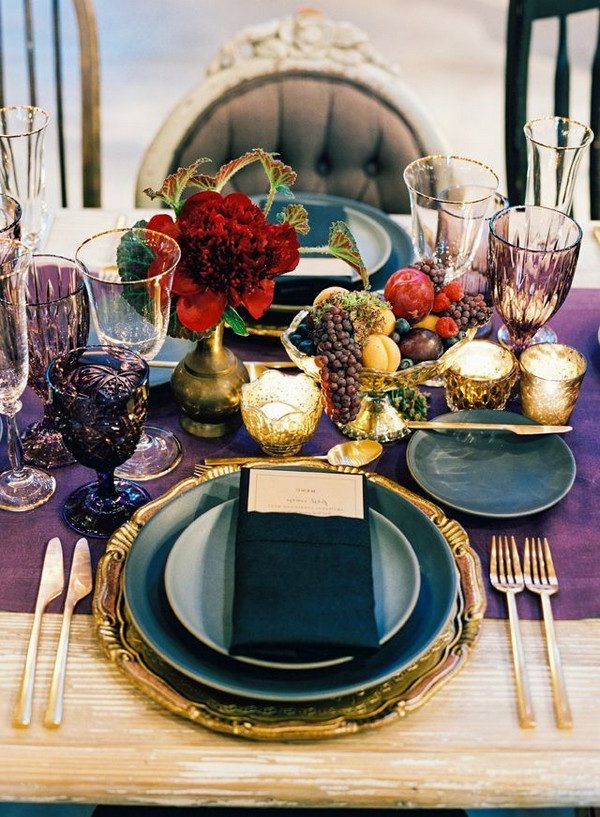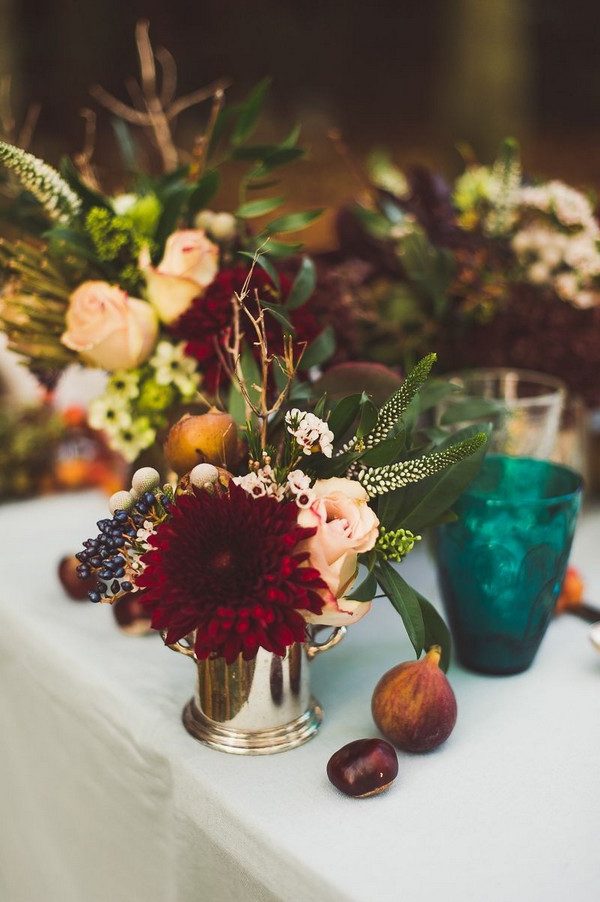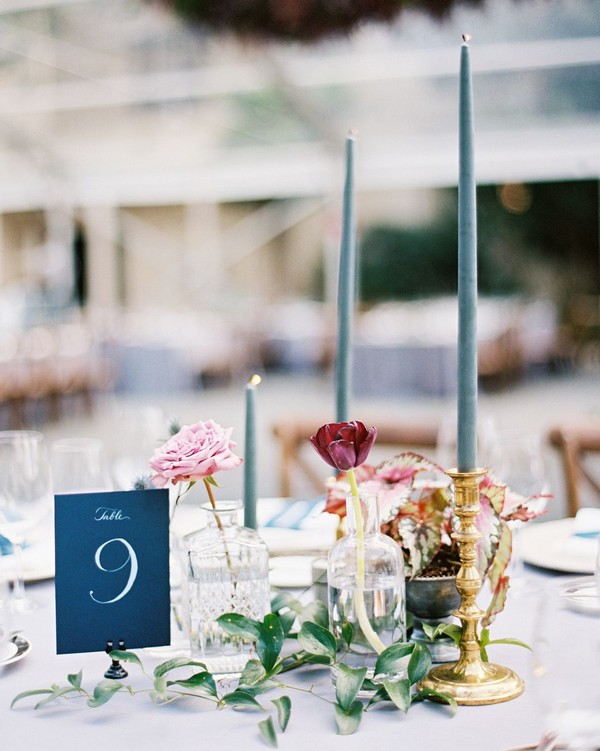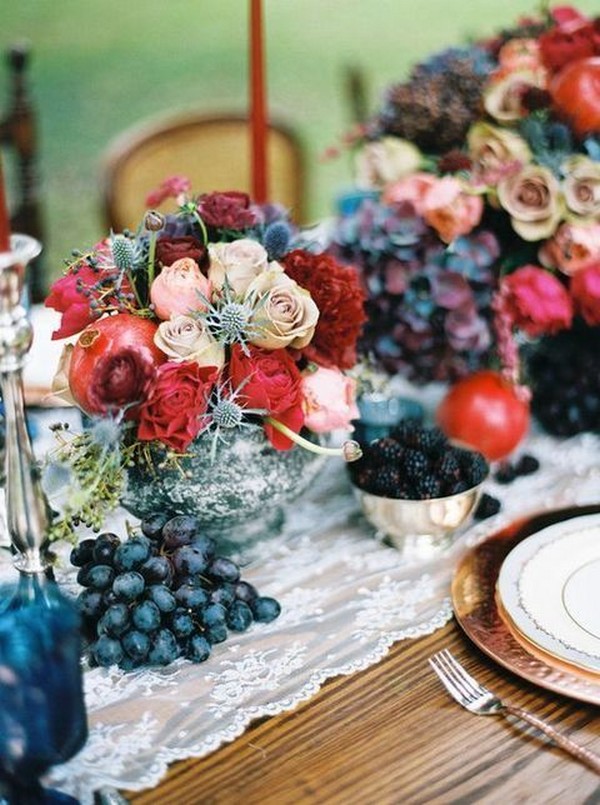 If you're looking for a wedding theme that's perfect for the fall, we've got the perfect color palette for you! From dark teal and burgundy wedding ideas to fall 2023, make sure to check out our blog post on the topic.