55 Burgundy Bridesmaid Dresses for Fall Winter Weddings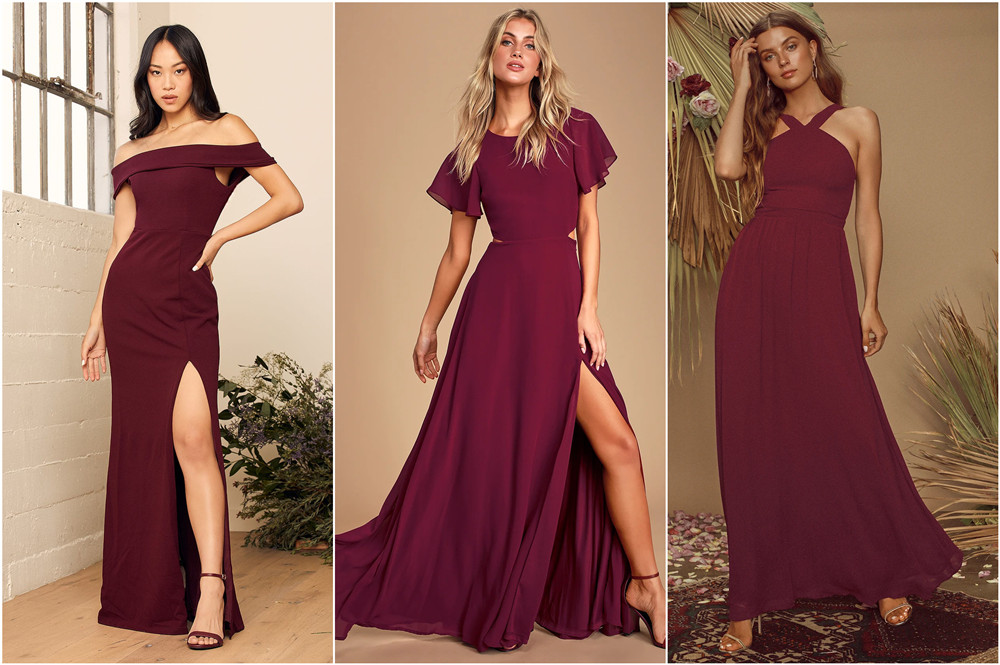 Many bridesmaid dresses and bridal dresses are decorated with color Burgundy. It is a dark wine-red color that fits pretty well with most skin types. Over the years, burgundy bridesmaid dresses have become very popular, particularly among those who want a vintage wedding dress.
You can choose from a wide variety of burgundy dresses for your special day, such as long dresses or short ones, depending on your preference and the occasion. Whether you're looking for necklines and sleeves, or dress lengths, you'll be able to find the perfect fit. We've put together some tips for choosing the right wedding burgundy bridesmaid dresses.
Long Sleeves

Off  The  Shoulder

Short Sleeves

Satin
An ideal bridesmaid dress is the satin burgundy dress. It is elegant but not overtly formal, so you can wear it to any wedding. If you want to show off your tan in an elegant manner, you might also want to consider wearing the satin dress. Bridesmaid dresses in black or cream are also perfect for summer weddings and can be matched with other colors.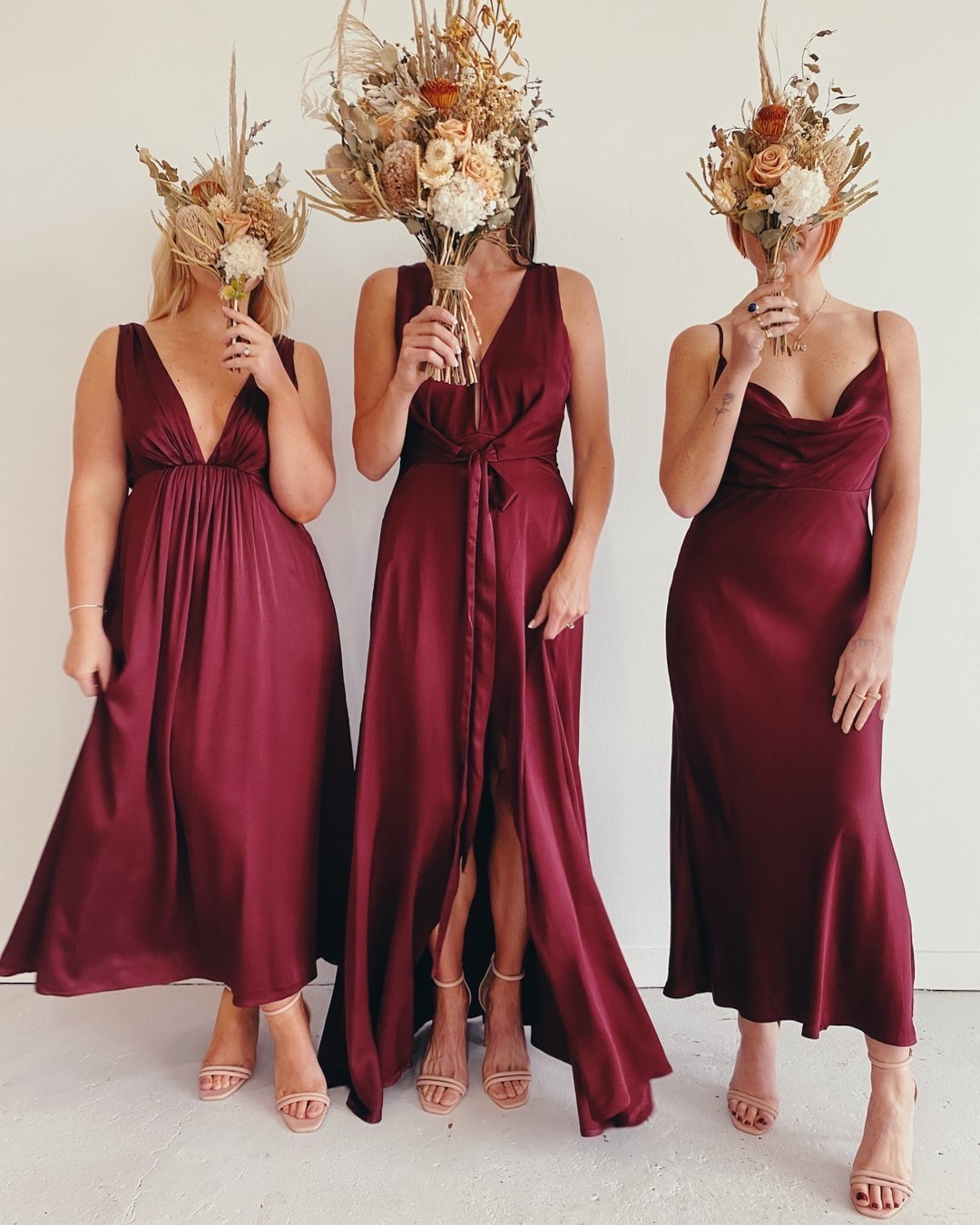 Velvet
If you want something different than traditional satin dresses, opt for a burgundy velvet bridesmaid gown instead! The different shades of burgundy on these dresses are sure to get the attendees talking during your event. Burgundy velvet dresses are suitable for all skin types, and bridesmaids can wear them for a variety of wedding themes.

Lace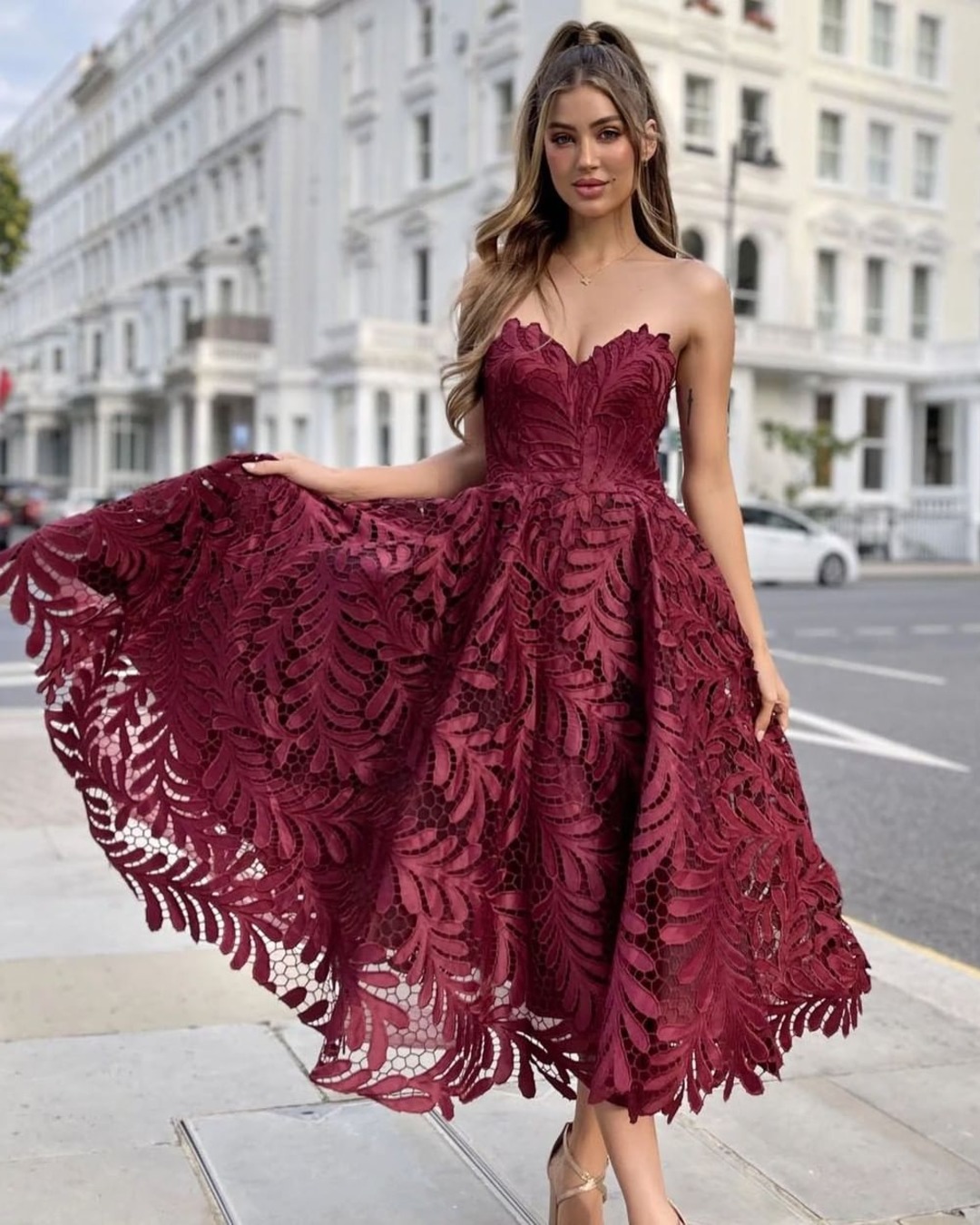 Lace burgundy bridesmaid dresses are perfect for you if you want something simple and elegant. Lacy gowns are comfortable and suitable for any occasion. They are worn at weddings and other events when people want to focus on your beautiful appearance.
The lace complements every skin tone perfectly without appearing pale or pasty like other fabrics would when worn by someone with pale skin.

Bohemian

45+ Dresses