20 Rustic Country Wedding Drink Bar Ideas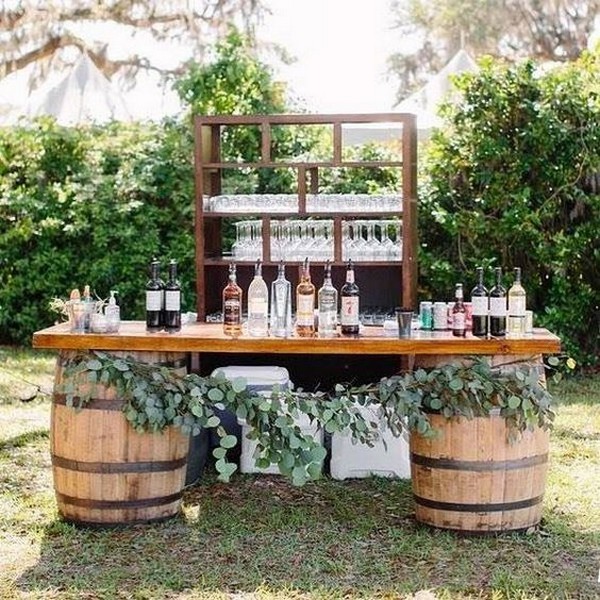 If you're planning a rustic, outdoor wedding, consider incorporating a creative and charming drink bar into your celebration. There are many ways to create a memorable and refreshing drink station that your guests will love. For example, you could serve refreshing lemonade in mason jars or offer a selection of craft beer in barrels. You can also add some personal touches to your wedding drink bar, such as flowers, signage, and pretty snacks. With a little planning and creativity, you can create a unique and stylish drink bar that will enhance your rustic, country wedding.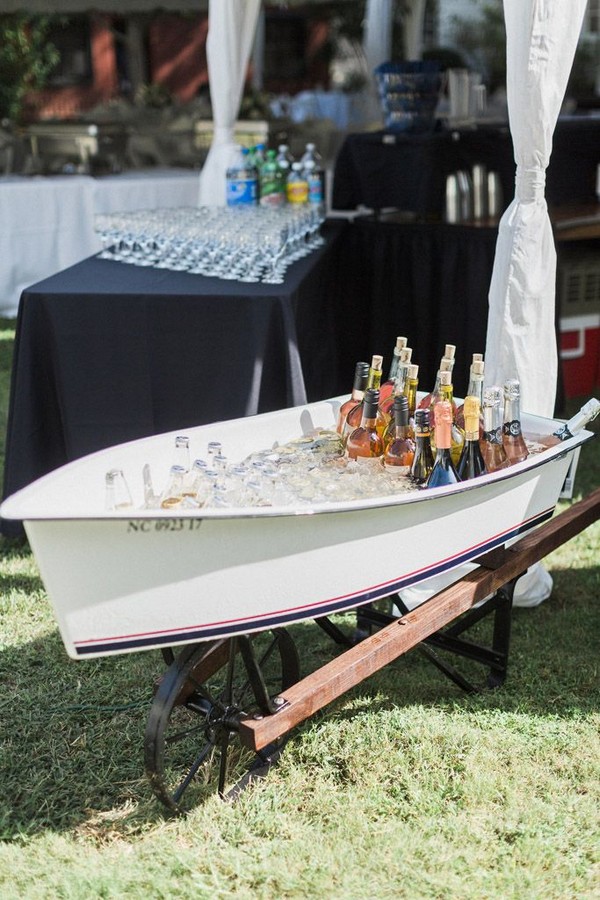 Rustic Country Wedding Drink Bar Ideas
When you're planning a rustic country wedding, you want your bar to be as unique and special as the day itself. With the perfect mix of rustic charm and country style, a drink bar can add a lovely touch to the overall atmosphere of your wedding.
From signature cocktails to classic wines and beers, there are plenty of delicious options for your rustic country wedding drink bar. Here are some rustic country wedding drink bar ideas to help you create the perfect wedding reception.
Here are a few rustic country wedding drink bar ideas to consider:
Mason jar drinks: Serve up refreshing drinks, such as lemonade or sweet tea, in mason jars for a rustic, homey touch. You could also use mason jars as vases for flowers or as containers for snacks.
Barrels of beer: If you're having a laid-back, outdoor wedding, consider offering a selection of craft beers in barrels. This can be a fun and unique way to serve drinks and fits in with a rustic theme.
Flavored water station: Set up a station where guests can add their own fruit or herbs to plain water for a refreshing and customizable drink. You could use large glass dispensers or mason jars with spigots for this.
Hot cocoa bar: If you're having a winter wedding, consider setting up a hot cocoa bar with a variety of mix-ins, such as whipped cream, chocolate chips, and marshmallows. You could serve the cocoa in mugs or insulated cups to keep it warm.
Lemonade stand: Bring a touch of nostalgia to your wedding with a lemonade stand. You could set up a table with a large glass dispenser of lemonade and a variety of cups and straws for guests to use. You could also offer a selection of flavored syrups for guests to mix into their lemonade.
Tips
The bar is an essential part of any rustic wedding, and careful planning is required to ensure that it fits seamlessly into the overall theme. From the style of drinks to the decor, there are several factors to consider when designing rustic wedding bar ideas. In this article, we will discuss some key points to keep in mind when creating a bar for your rustic wedding.
Use natural materials: Incorporate natural materials such as wood, stone, and plants into your bar design to enhance the rustic vibe.
Keep it simple: A rustic bar doesn't need to be overly elaborate. Stick to simple, understated design elements.
Use vintage elements: Adding vintage touches such as antique bottles, mason jars, or vintage barware can add character and charm to your bar.
Include signature cocktails: Offer signature cocktails that reflect the theme of your wedding. For example, you could serve a variety of locally-sourced craft beers or homemade infusions and painkiller cocktails.
Add personal touches: Personalize your bar by incorporating elements that have special meaning to you and your partner. This could be anything from family heirlooms to sentimental decor items.
Don't forget about lighting: Proper lighting is important for any event, but it can be especially crucial for a rustic wedding. Consider incorporating natural light and candlelight to create a warm, cozy atmosphere.
It's the happiest day of your lives and nothing should be left to chance – especially not your wedding drinks! From a classically classic champagne bar to a boozy cocktail bar and everything in between, Country Wedding Drink Bar has a wide range of options to cater for all tastes and budgets. Let us help you create a wedding drink bar you and your guests will be talking about for years to come!