20 Rustic Country Wedding Drink Bar Ideas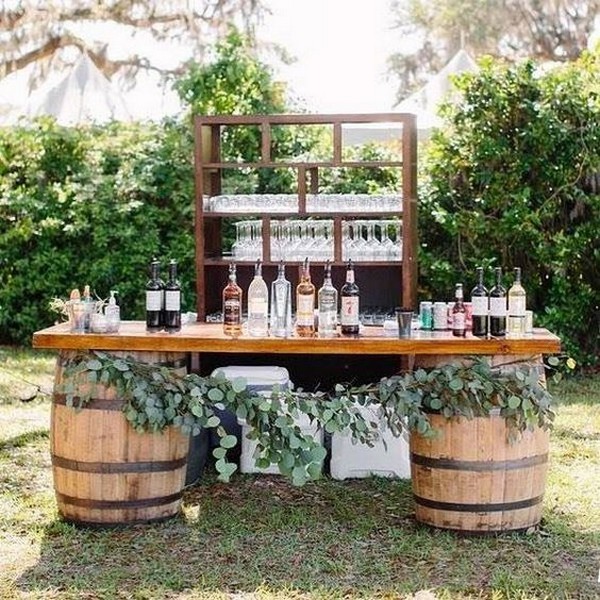 Attention to detail is important for every aspect of your wedding, and the way you offer drinks to your guests is no exception – even the soft ones. Cans of soda? No. Clunky bottles? Absolutely not. Self-serve drink stations offering sweet tea, lemonade, juices, and infused waters from glass and cut-crystal dispensers are far more sophisticated and allow your guests to help themselves to whatever and as much as they want.
Equally important is the way you choose to design your wedding drink stations. Flowers, signage, and even pretty snacks can help dress up a display, while creative stands and risers add to the effect. Take a look at some of the prettiest drink stations from real weddings below, and get inspired to detail your soft beverage offerings.