20 Budget-friendly Baby's Breath Wedding Centerpieces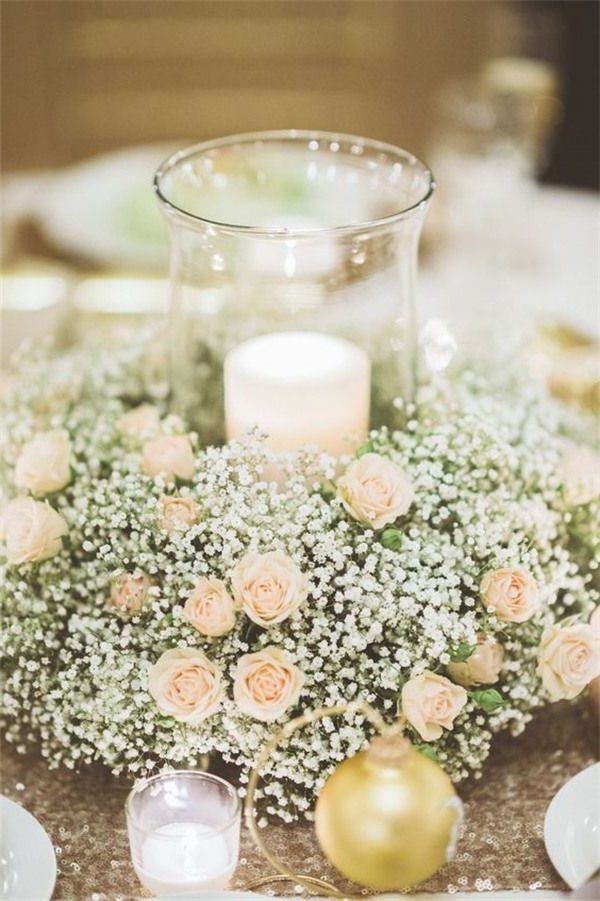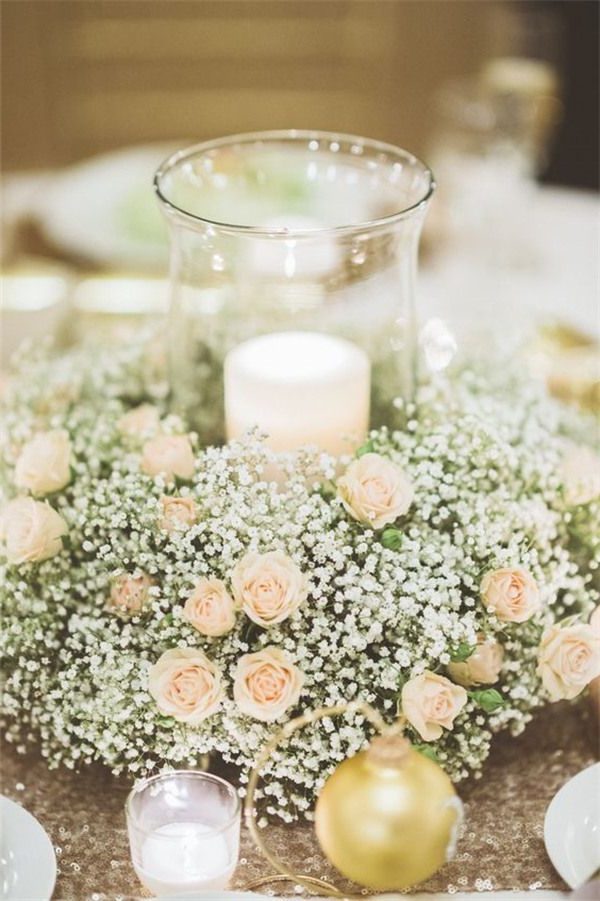 Baby's breath is an affordable and chic option for wedding day flowers. This light and airy bloom, typically used as filler, makes a beautiful element to incorporate into bouquets, centerpieces, aisle decor, and boutonnieres. The white flower lends a sophisticated feel to any wedding decor, as it pairs well with wedding fashion, food, and sparkling cocktails.
The best part about baby's breath bouquets and centerpieces is that they are one of the easiest flowers to keep alive after a wedding. They can last for months, which means they'll stay beautiful as long as you water them every once in a while. The only other thing you need to worry about is keeping them out of direct sunlight, but this shouldn't be hard if you're using them as a centerpiece or something similar on a table rather than hanging them up somewhere.
Below are some amazing baby's breath wedding centerpieces that are eye-catching and breath-taking, scroll down to get inspired!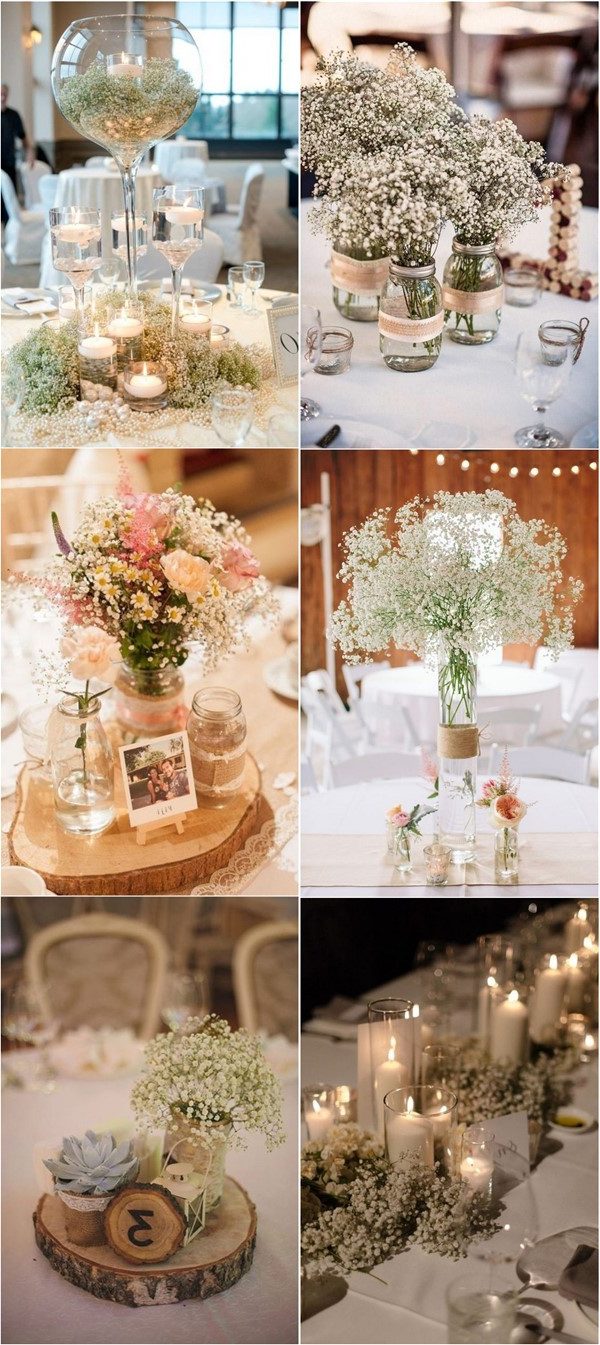 Baby's Breath + Candles
Baby's breath is a beautiful flower that can be used to make gorgeous centerpieces. It comes in a variety of colors, but white baby's breath is the most popular choice.
To make a baby's breath centerpiece, start by grabbing some clear glass candle holders and putting them on your countertop or table. Next, grab some fresh white baby's breath flowers and place them in the candleholders. If you want more flowers than just the baby's breath, add some roses or other small blooms to fill out your arrangement. You can also add greenery to give your centerpiece an extra pop!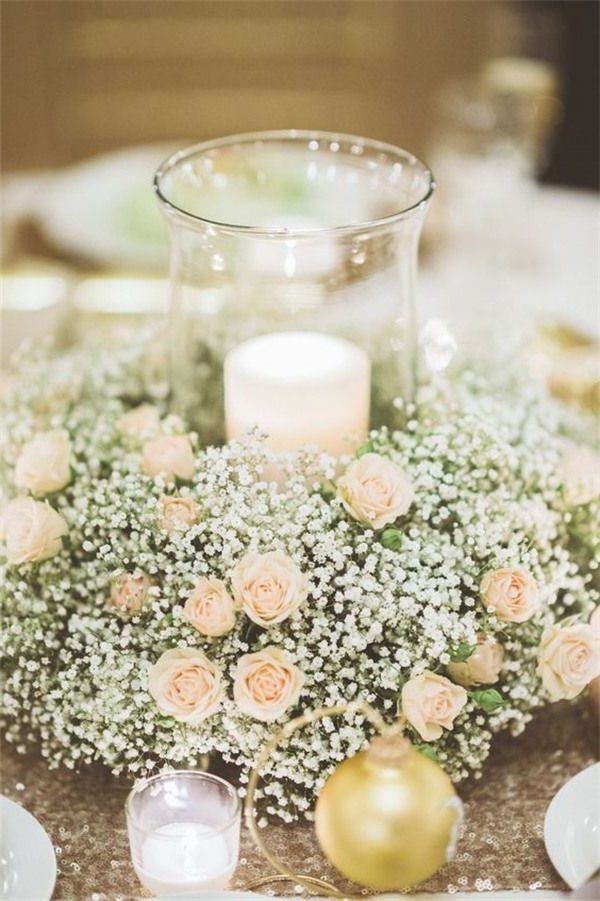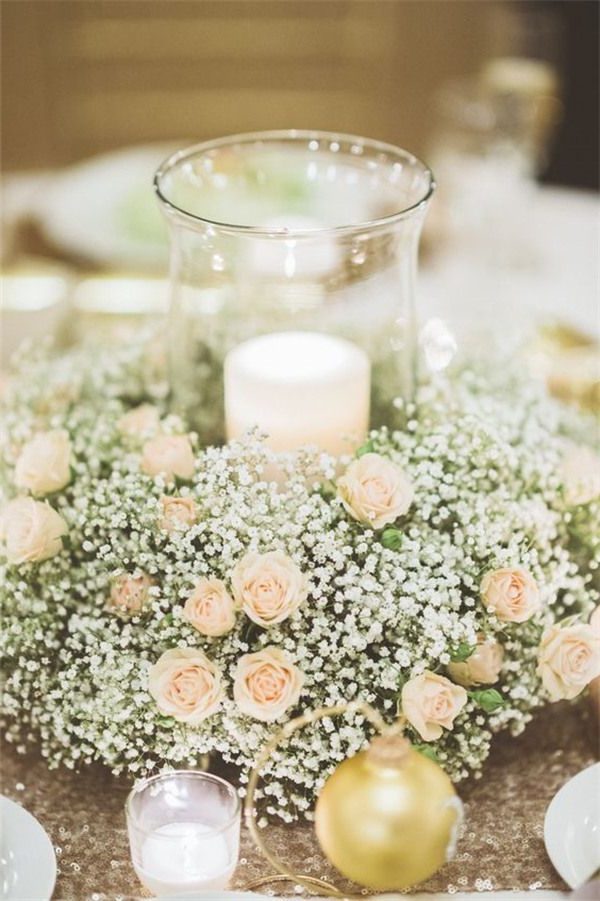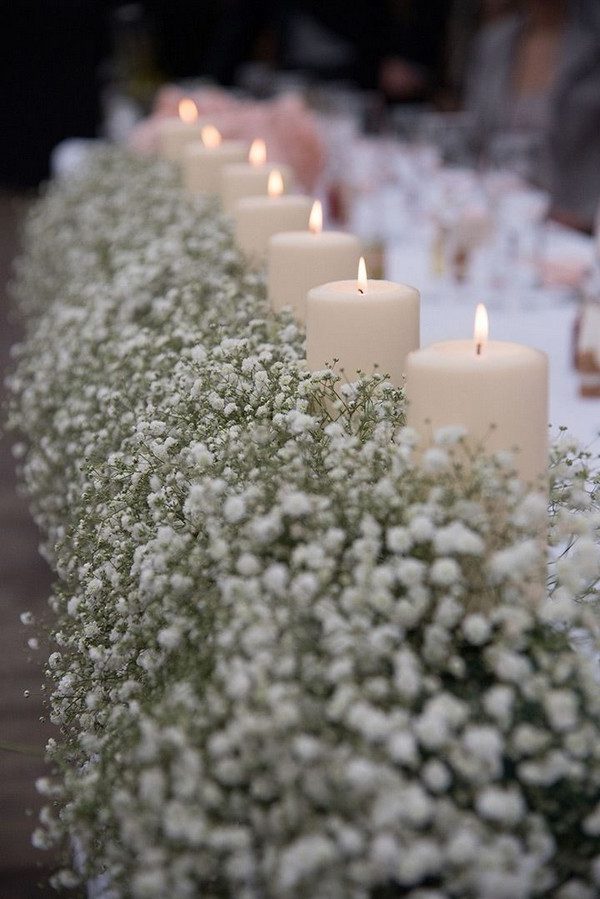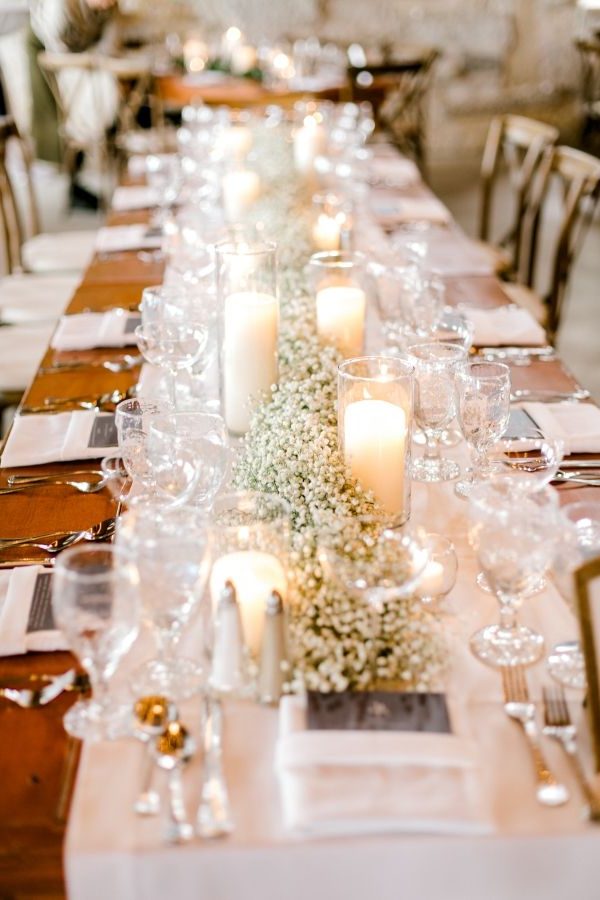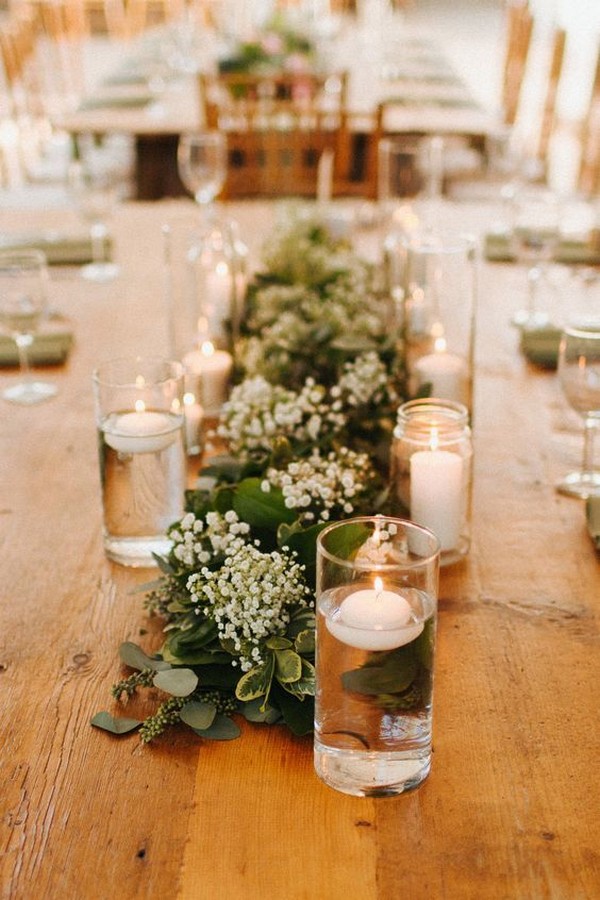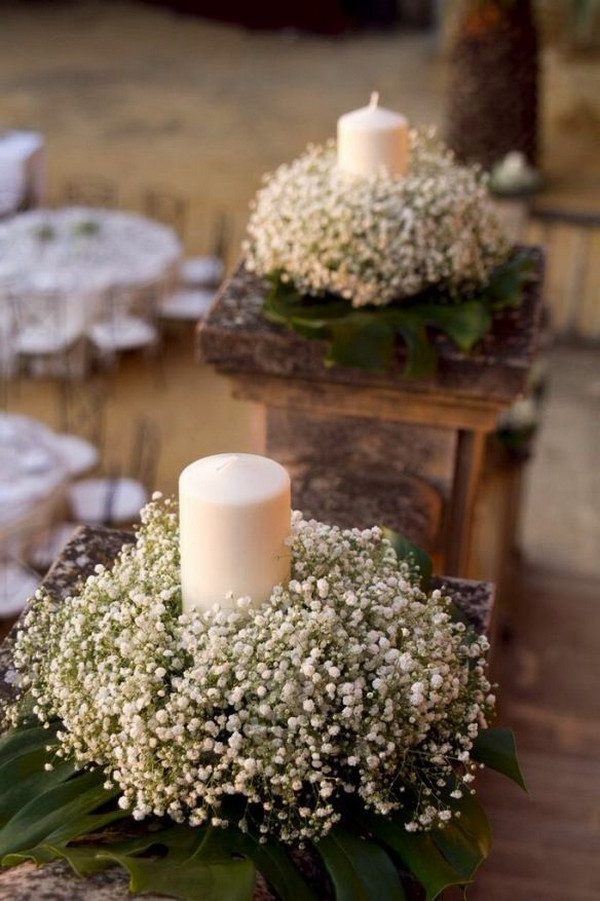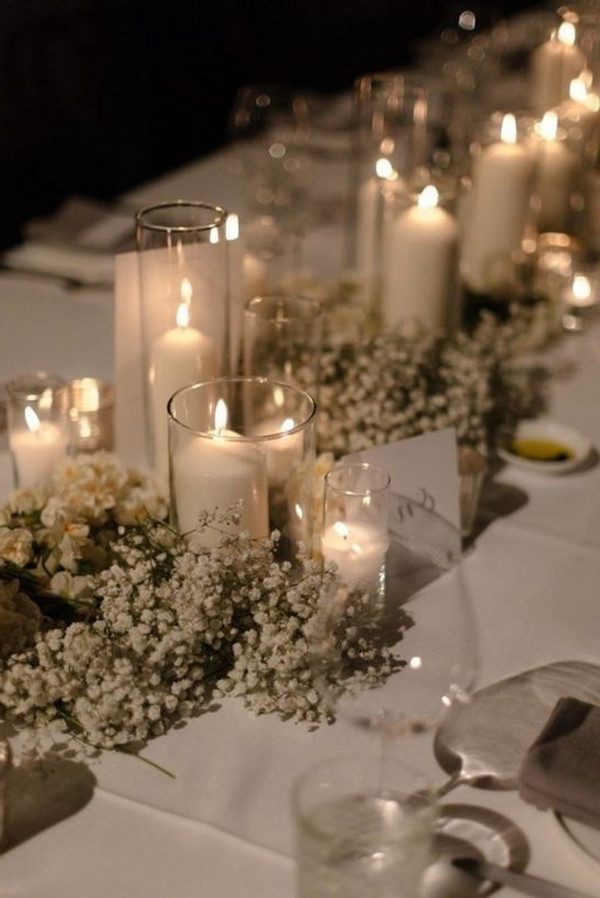 Baby's Breath + Tree Stump
Use a tree stump as the base of your arrangement. You'll need to drill holes in it or cut slits, then use wire to attach some candles (you can also place votive holders on top).
Add some baby's breath into the mix, along with other greenery like moss, ferns and small branches.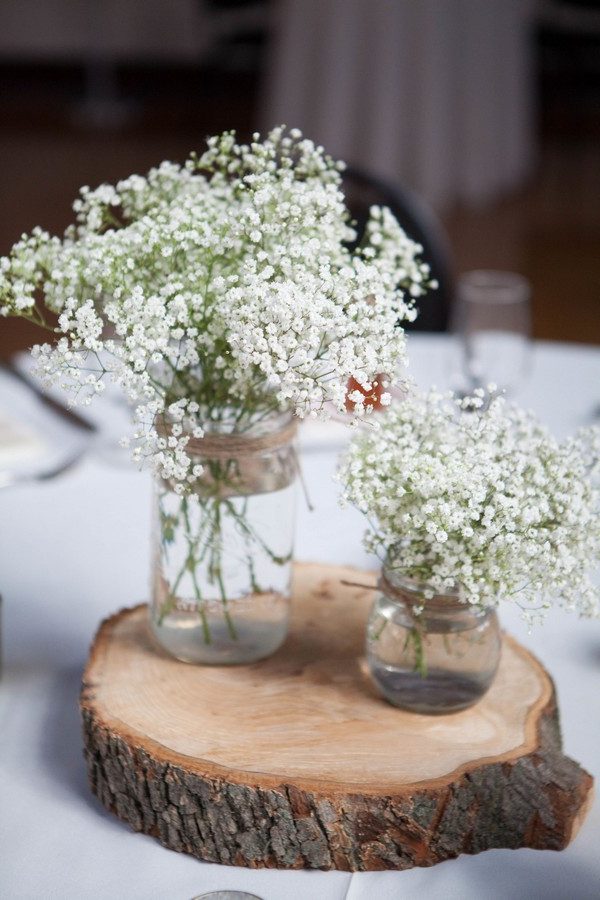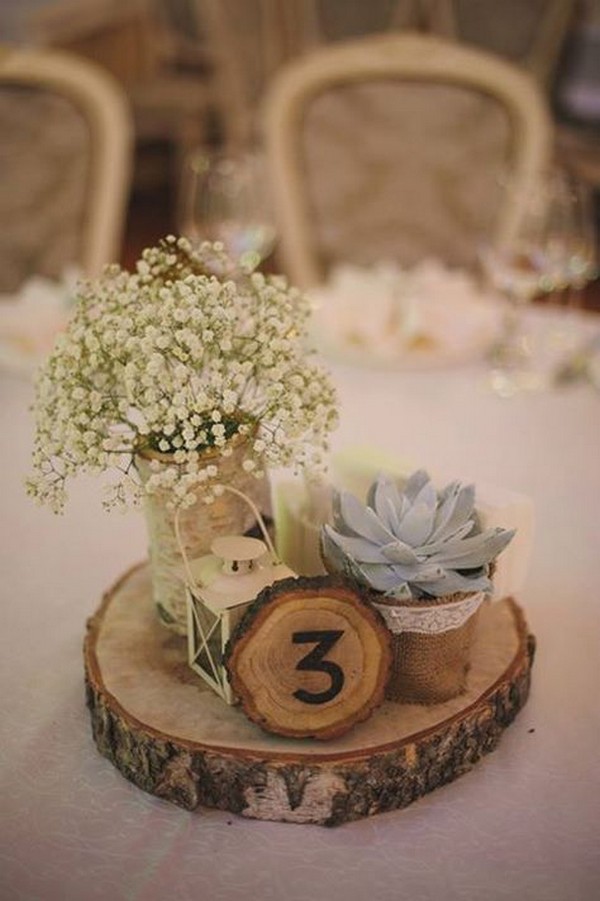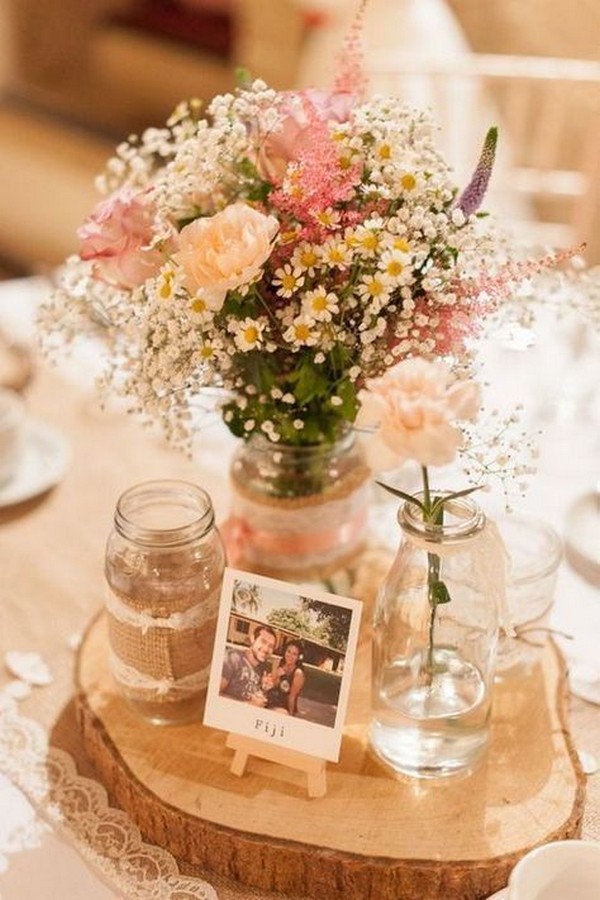 Tall Baby's Breath Centerpieces
Use a tall vase. Taller vases will be more dramatic and can make for a statement piece in the center of your table.
Use a tall glass vase. If you don't have many flowers to fill up your vase, use something with a lot of volume like one made from glass so that it looks full even though it's not as full as if you had used fabric or paper streamers instead.
Use a tall glass cylinder vase (also known as an apothecary jar). This type of container is perfect for baby's breath because its shape makes it easy to see through without taking away from the overall effect of having lots of flower heads floating around inside.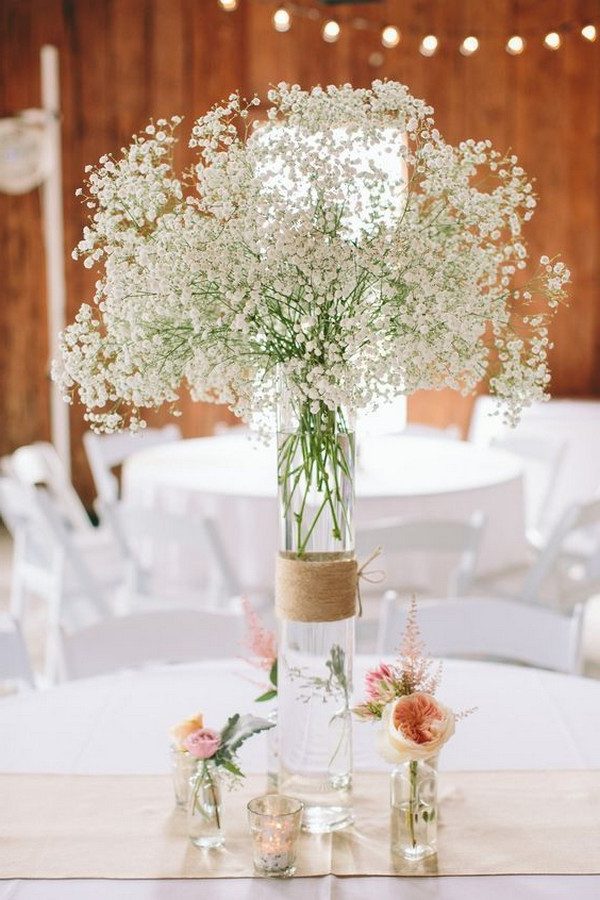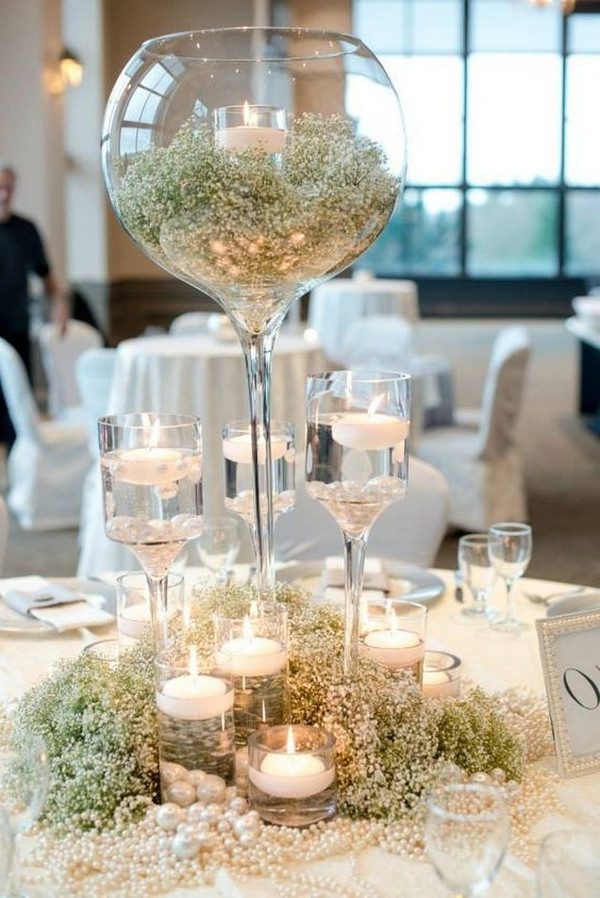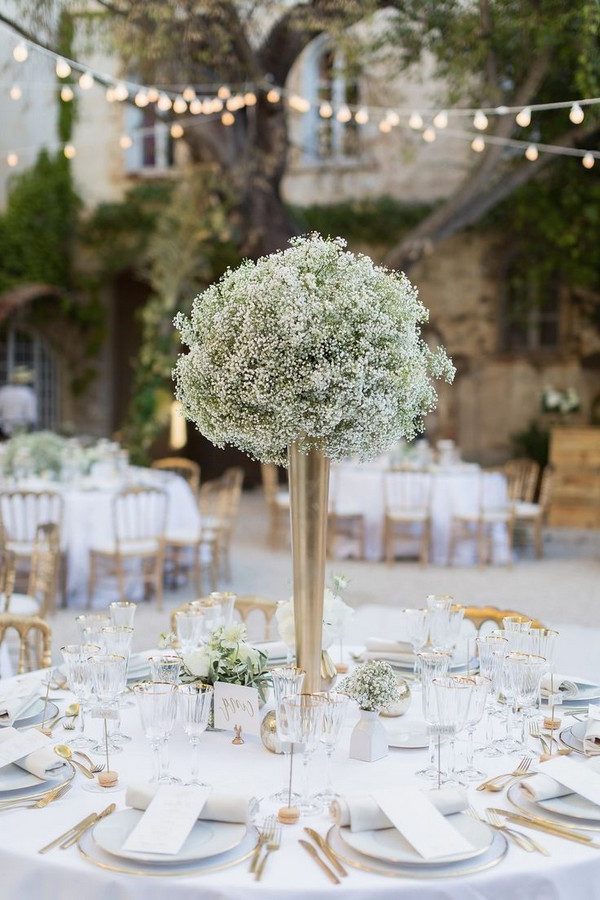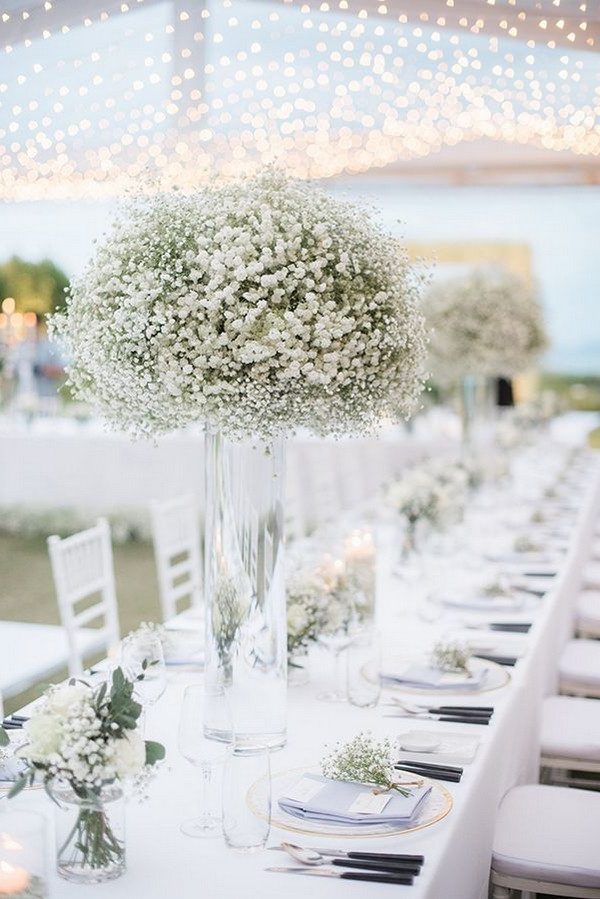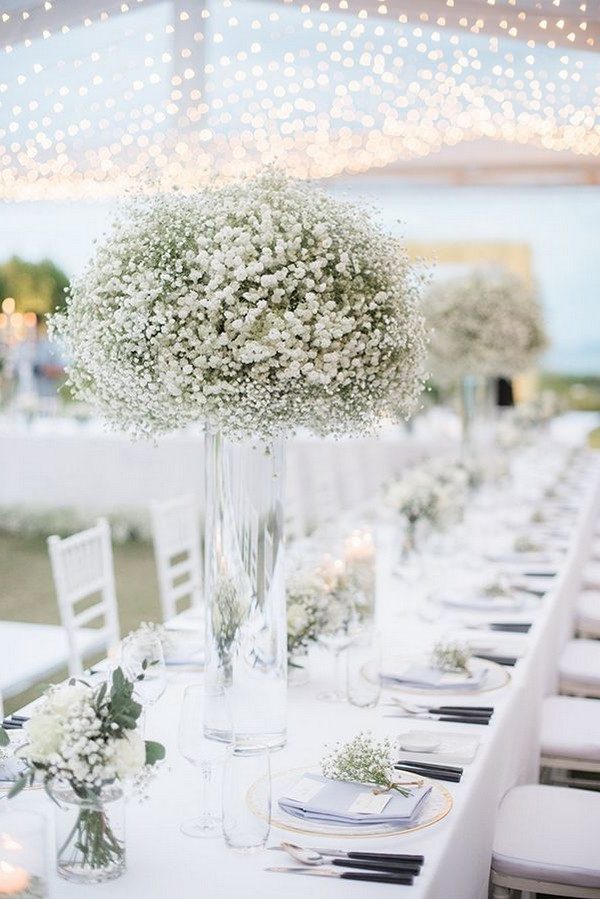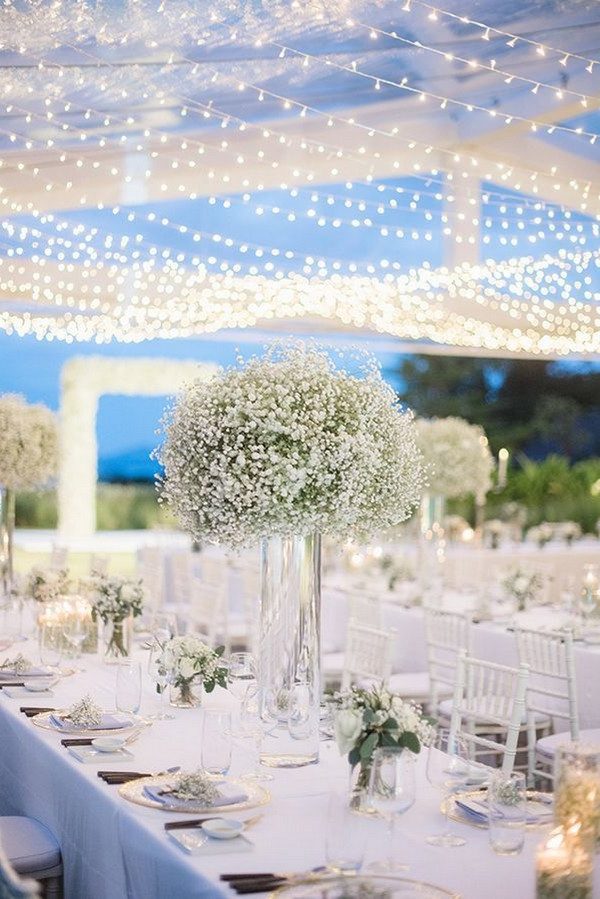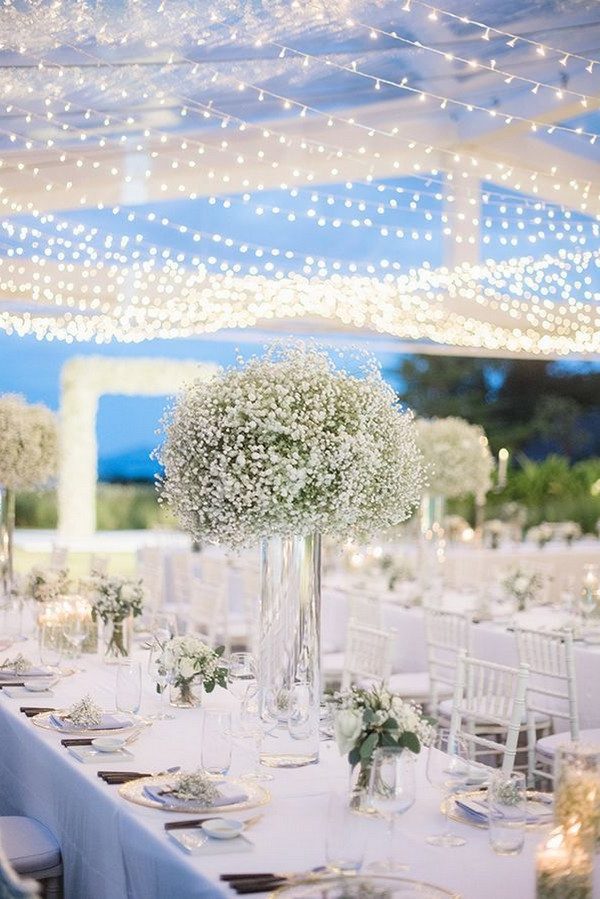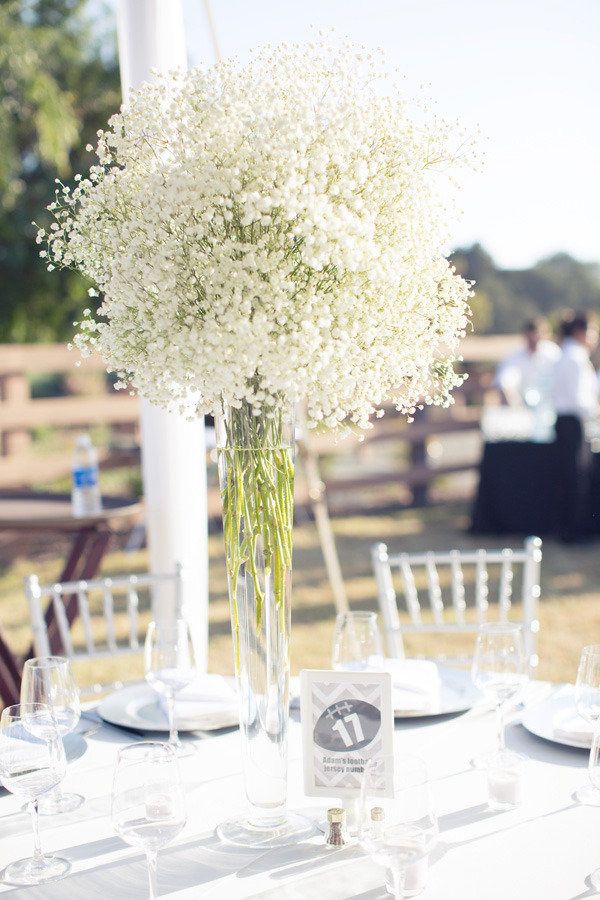 Baby's Breath + Jar
Baby's breath and mason jar wedding centerpieces are one of the most popular floral arrangements out there, and for good reason. They're simple, elegant, and they can serve as a stunning focal point on your reception tables without taking up too much space. Baby's breath is also known as Gypsophila and has a very light fragrance that won't overwhelm guests at your reception.
Mason jars provide plenty of room for baby's breath to spread out in all directions, creating a beautiful look that will have everyone talking about your centerpieces after the reception is over!