The Average Price Of Wedding Ring 2023 [Guide & Tips]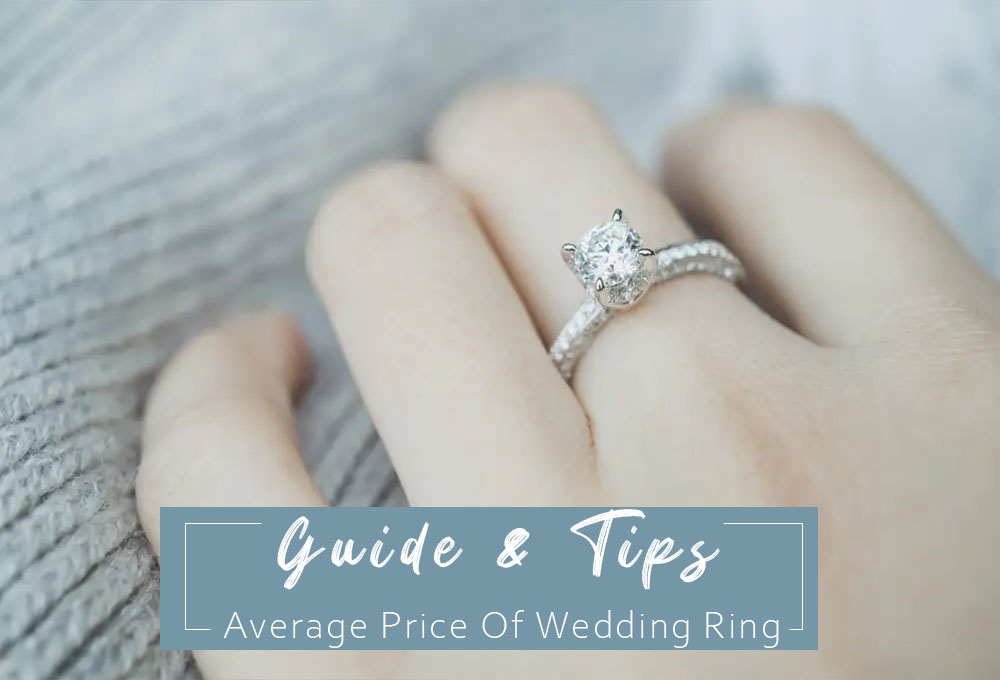 Marriage is one of the most significant milestones in life and the exchange of wedding rings is a symbolic representation of the love and commitment shared between two people. When it comes to choosing the perfect wedding ring, it's essential to have a good understanding of the average cost. This will help you make informed decisions about what factors to consider and where to purchase your ring, ensuring you get the best value for your money.
The average cost of a wedding ring varies greatly depending on several factors such as the type of metal, the design, and the size of the diamonds or other gems. It's essential to have a budget in mind and consider what you can afford before you start shopping for a ring.
When it comes to choosing a wedding ring, it's essential to remember that the cost is not the only factor to consider. The most important thing is to find a ring that symbolizes the love and commitment shared between you and your partner. With the right information and a clear budget in mind, you can find a beautiful and meaningful ring that will last a lifetime.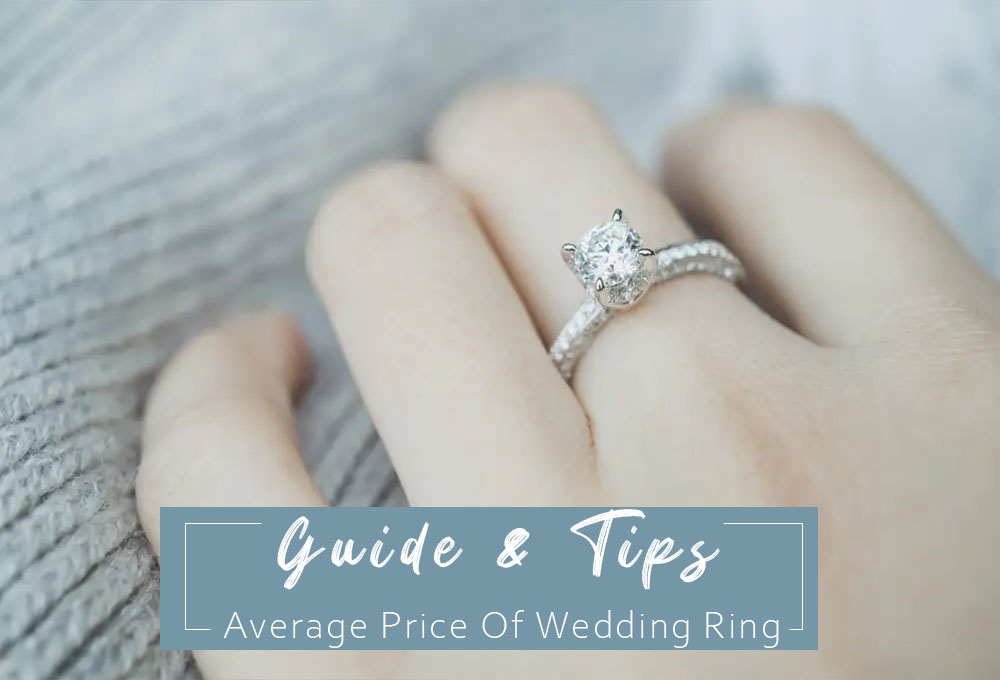 What Is The Average Price Of A Wedding Ring?
Engagement rings are known to be more expensive than wedding bands. Wedding rings can also come with a cost, with average prices in 2022 being $1,100 for women and $510 for men. White gold was found to be the preferred choice for women, while men preferred tungsten style. For 2023, a reasonable price range for wedding rings is expected to be between $1,000 to $3,000.
How Much Does A Typical Engagement Ring Cost?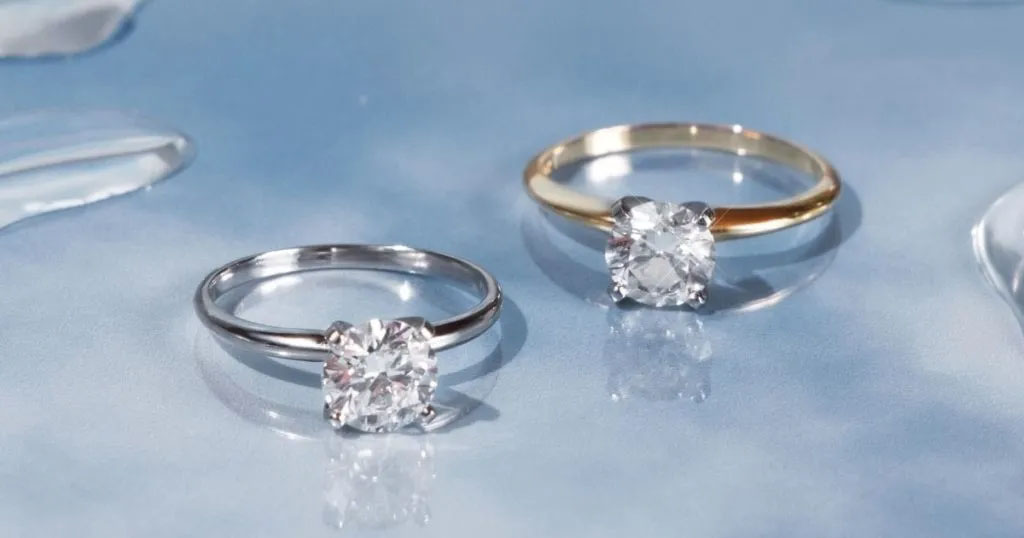 A 2022 study on jewelry and engagements revealed the average ring cost to be $5,900, though this can vary by region. The majority of couples spend between $1,000 and $3,000 on a wedding ring, while some opt for even lower costs.
Compared to the average cost in 2020 at $7,829, the average cost of a ring in 2021 was 20.5% lower at $5,900. The average cost in 2019 remained at $5,000, lower than both 2020 and 2021. Factors that influence the price include regional differences, personal preferences, financial standing, and couple style.
Engagement Rings Calculator
An online calculator can make it easy to estimate the cost of a wedding band. First, choose a price range. You can then select the clarity, cut, carat, and color of your stone. Next, pick your metal and style, and submit. The calculator shows you a likely design and estimated cost.
How Much Should A Guy Spend On A Wedding Ring?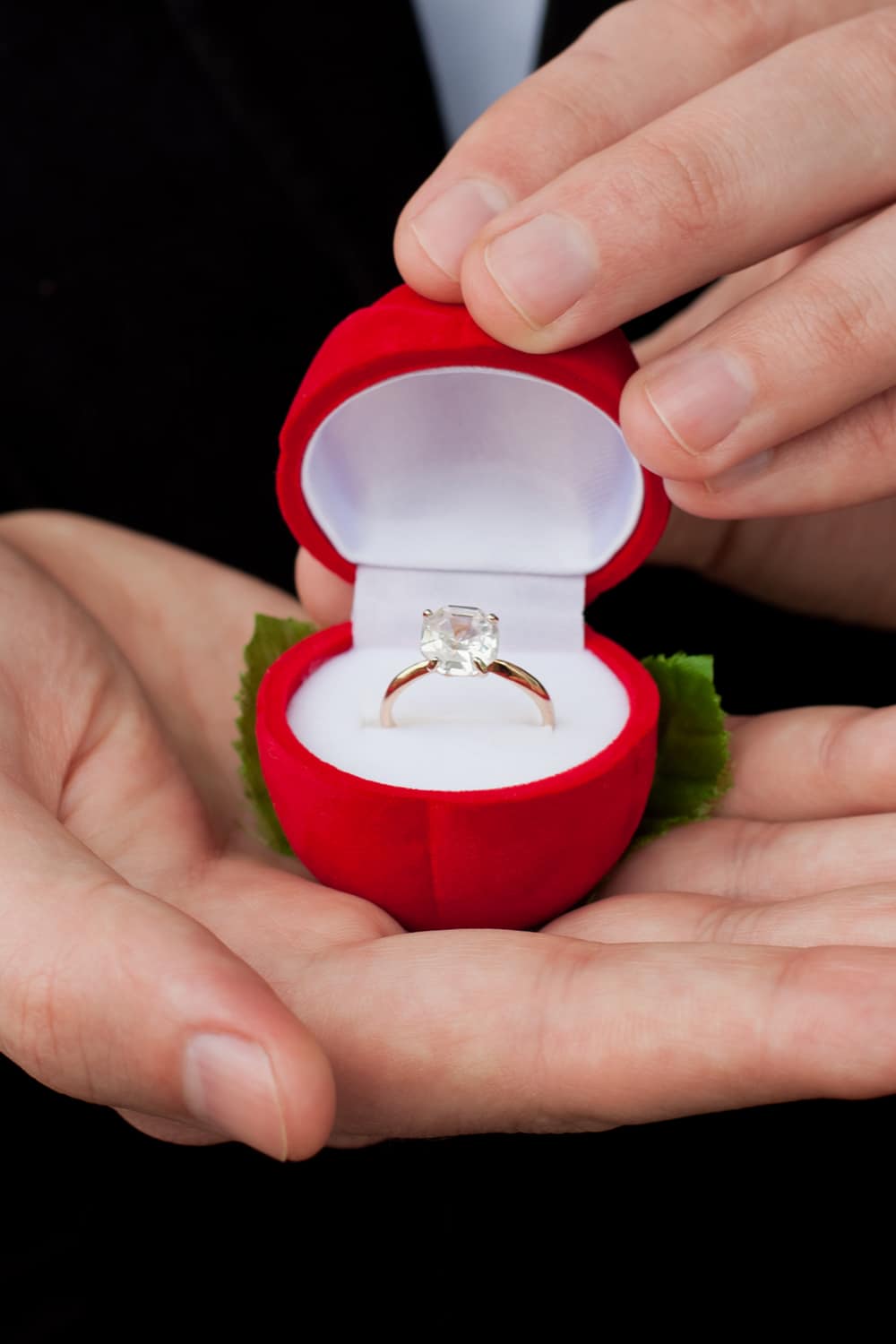 According to the rule of thumb, men will spend their two months' pay on a ring. If the pay is meager, then this makes sense. However, it may be an extravagance he cannot deal with. It's why we dump the idea.
Base your spending on two factors which are your financial capacity and the expectation of your girl.
Now, considering your financial strength, you must put your income into consideration.
How much do you earn?
Then how many basic expenses do you make per month?
After that, how much can you afford to save after cutting out frivolity?
This is how you should see it because it doesn't make sense to get into debt over a ring.
Second, your girl dreamed to pop the question and choose her ring for the first time. It would be disappointing to see something so far below expectation. Again, she's been wearing that ring all her life, so it should be something she can show off.
As the ring is a proclamation of your love, it must be well worth the price. Make an effort to balance your cash with her expectations. Don't get into debt or ruin your future.
Where To Buy Wedding Rings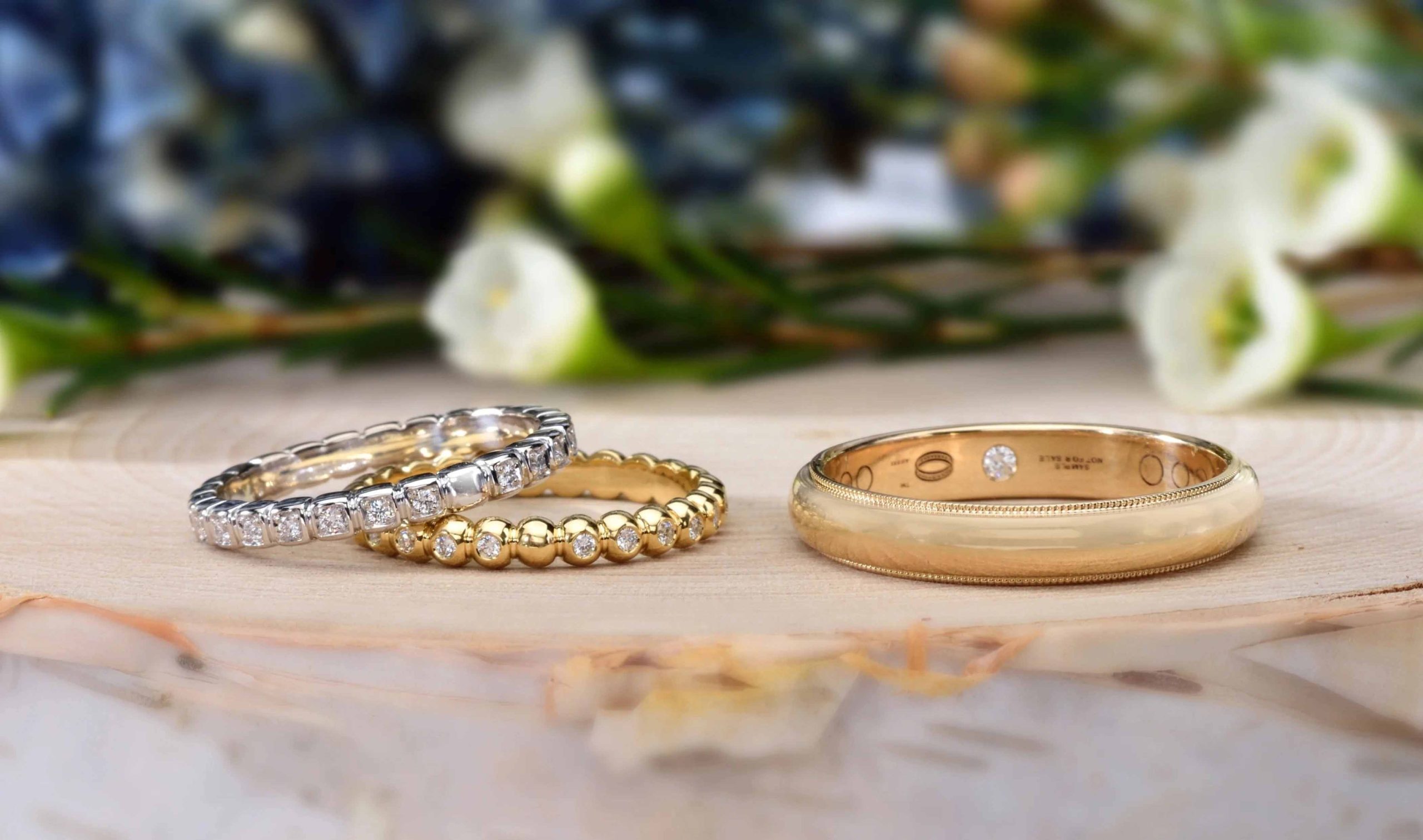 Keep in mind that the cost of a wedding band can vary based on ring size. To save money, consider building your own rings or buying them online from a jeweler with free delivery and customization options, which are often more budget-friendly than physical stores.
James Allen is a perfect jeweler shop to buy wedding rings online. Famed for his very affordable pieces and prompt delivery, you'll find the rarest and most authentic pieces. James Allen rings are fully customizable and low cost. Buyers get the opportunity to design rings for their partners without the burden of financial stress.
For the best-cut diamonds, check out White Flash. We are quite hooked! White Flash carries the most beautiful of them all with cuts so unique and versatile. Their expertise with precise diamond cuts and blending of styles makes them the favorite spot for diamonds.
The Blue Nile is another jeweler with a large array of rings. They have one of the biggest rings gallery leaving buyers left to choice. From antique to vintage, art deco to contemporary, minimalistic to modern, simple to extravagant. They carry the largest selection with divine styles to soothe every taste.
Tips For Saving Money On A Ring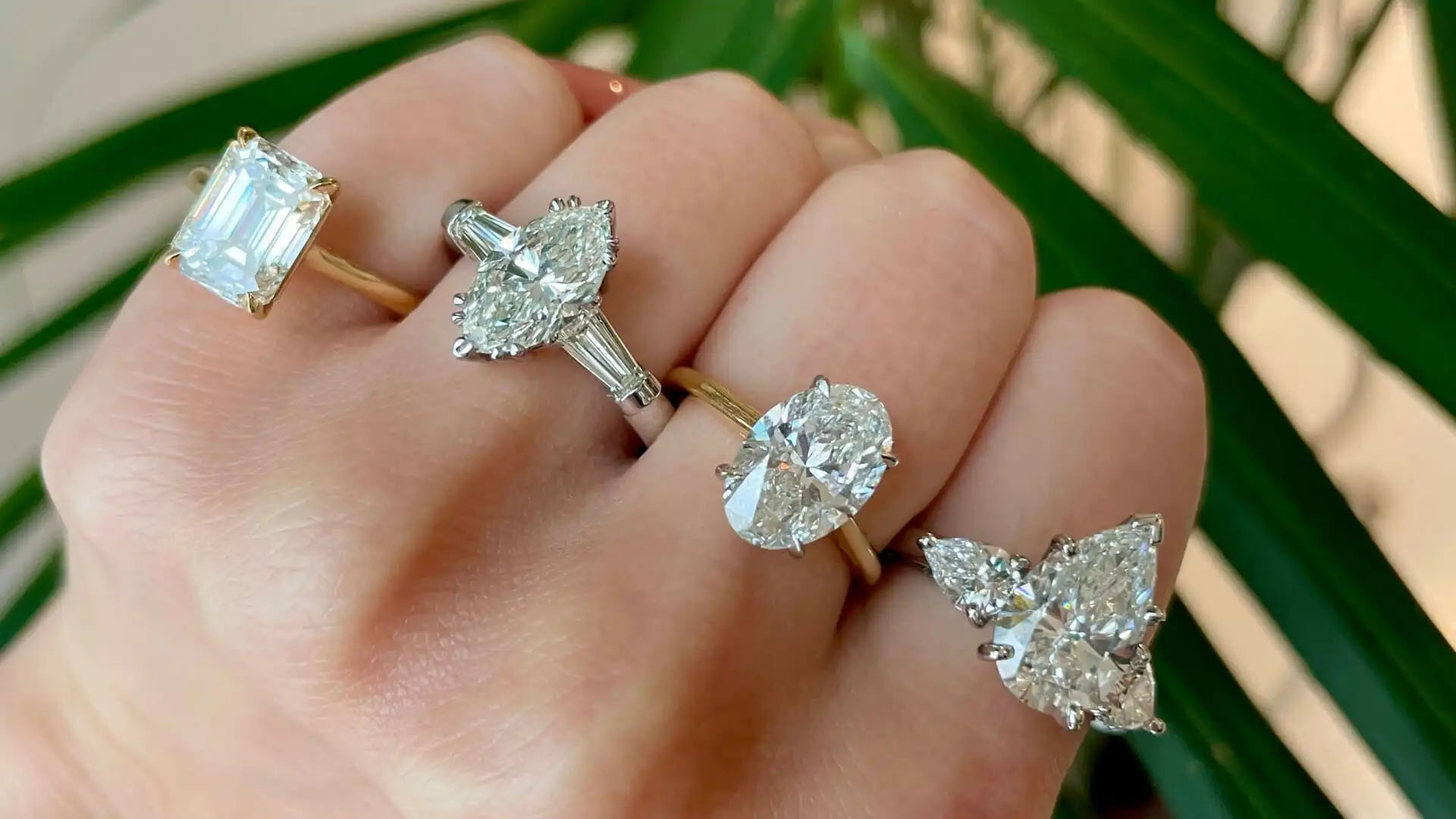 You mustn't spend as much as we've predicted the average cost of a wedding ring to be. You can save up to 50% if you follow these tips.
Know your cuts, carat, clarity, and color before buying a ring. It helps you negotiate better.
Don't shop during Thanksgiving through Valentine. That's the peak season for rings and costs will spike.
If you can only afford a small stone, make it look bigger by using the halo style.
Stick with the best cut instead of fussing over color and clarity. Great cuts enhance the brilliance and hide the flaws of stones.
Who Has The Most Expensive Wedding Ring?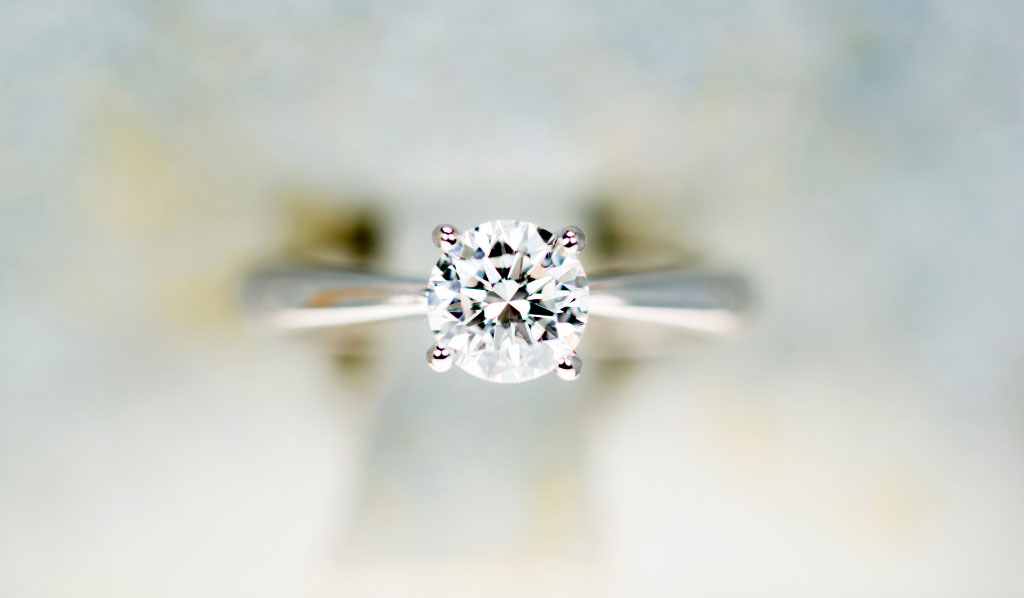 Diamonds are beautiful and some partners will spend a lump sum to get only the best. Topping our list is…
Elizabeth Taylor with the 33.19k Asscher cut Krupp llA certified diamond valued at $8.8m. It remains the costliest diamond in private ownership.
Beyoncé takes this spot with her flawless octagon cut 18k diamond set in platinum and valued at $5.5m.
Parish Hilton shows up with a $4.7m 24k solitaire diamond flanked by two large diamonds.
For Grace Kelly, it's a 10.4k emerald cut flanked by two baguette diamonds valued at $4.6m.
Jennifer Lopez gets this one with a $4m light blue diamond.
Despite everything, you deserve the best. Ultimately, the cost of an engagement ring is a highly personal decision for all parties involved. By taking the time to carefully assess your budget and considering your partner's feelings, you can make informed decisions that will bring happiness to everyone involved. It's important to remember that going into debt or sacrificing your future for an engagement ring is not worth it.
Frequently Asked Questions
The notion of spending two to three months' salary on a diamond engagement ring is a common one, but it's important to remember that an engagement ring is not a requirement or a financial investment. Prioritize sentimental value over cost when choosing a ring.
The cost of an engagement ring is a highly personal choice that can vary greatly from one couple to another. It's important to have an open and honest conversation about the budget to ensure that everyone's expectations are aligned. This will help avoid any misunderstandings or disappointments down the line. Having a clear understanding of what each person feels comfortable spending on a ring can ensure that the engagement is a happy and stress-free experience for both partners.