Top 30 Wedding Nail Art Design Ideas 2023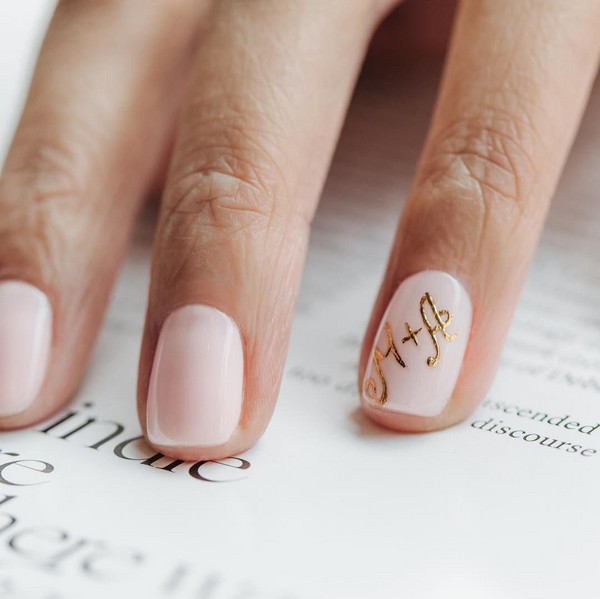 If you're like me, then you're probably thinking about all of the wedding details that you need to start thinking about. But what about those little details that don't seem like they matter until they're gone? Like your nails? Well, that's where wedding nail art comes in! By having fun with your nails, you can really add some personality to your big day. So today, I'm going to show you some fun ways to use nail art to your advantage on your wedding day.
White Nails
This is a timeless design that you can use for any season and your wedding day. This option is clean, modern, and simple. The key to succesful design is to use contrast and white will be the key to achieving that contrast.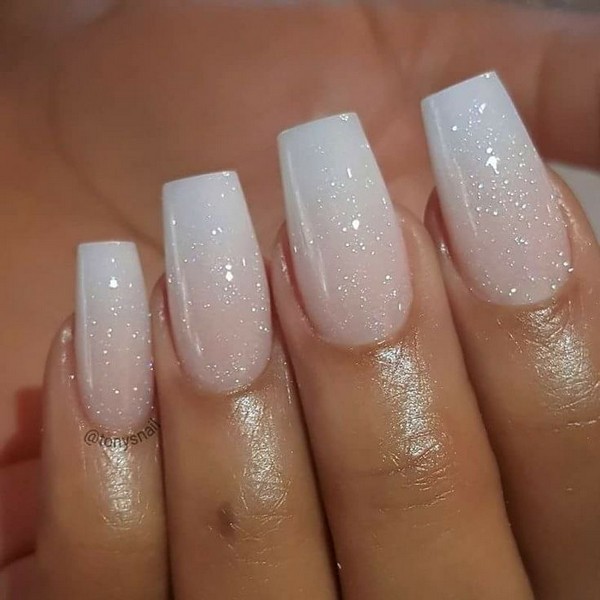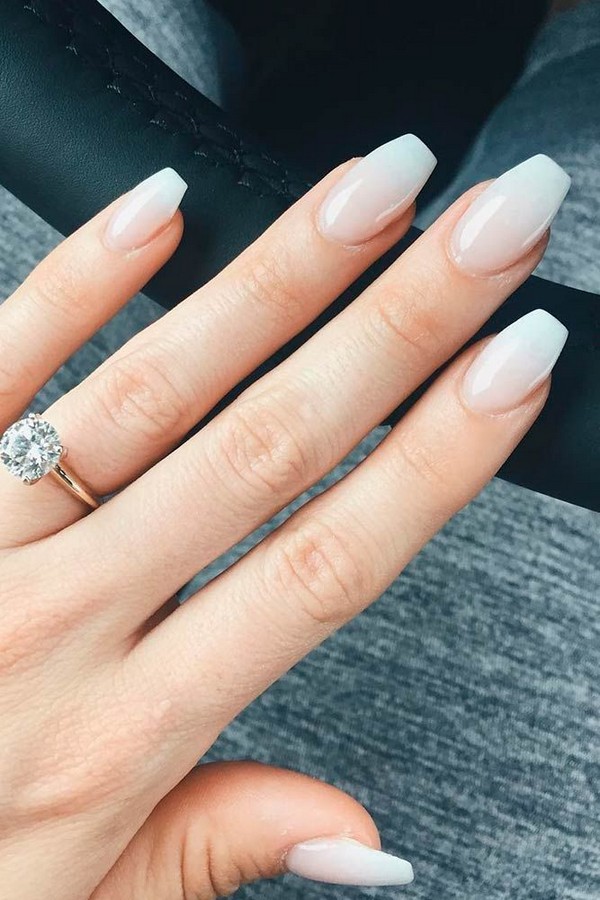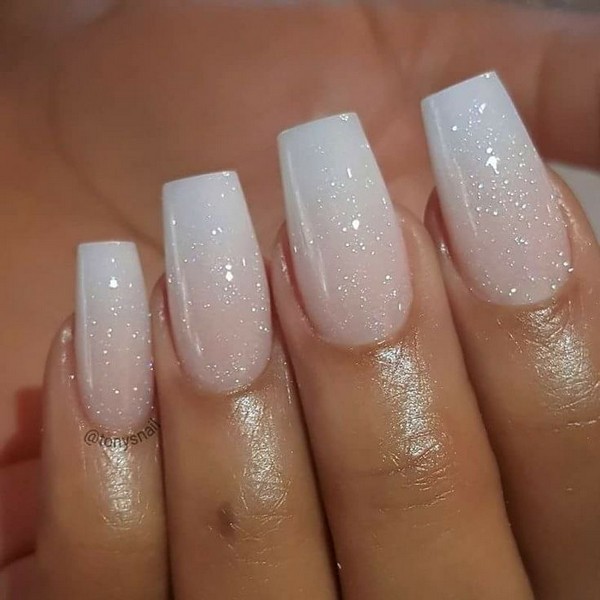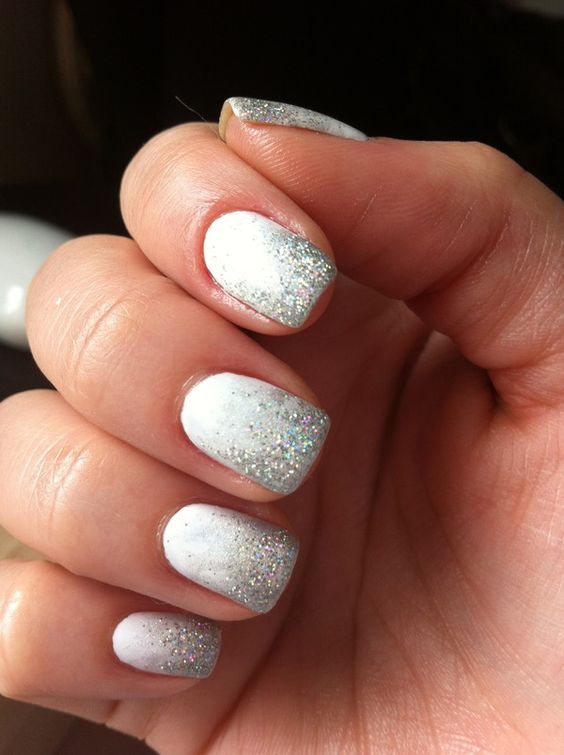 Nude Nails
The nude nail trend is growing in popularity. It's something that all brides-to-be, bridesmaids, etc, can try. They're trendy, chic and jazz up any polish-covered nails, so why not give them a go? Nude nails don't have to be nude straight from the bottle — find some pretty shimmering shades to varnish over for a beautifully classy sea of gold around your grip.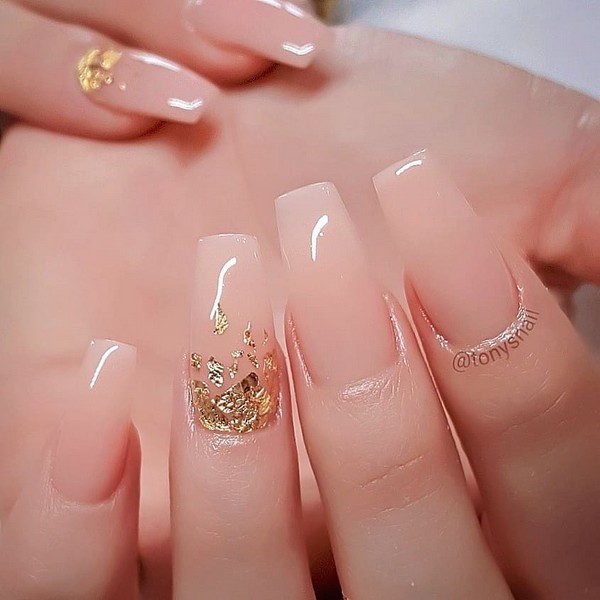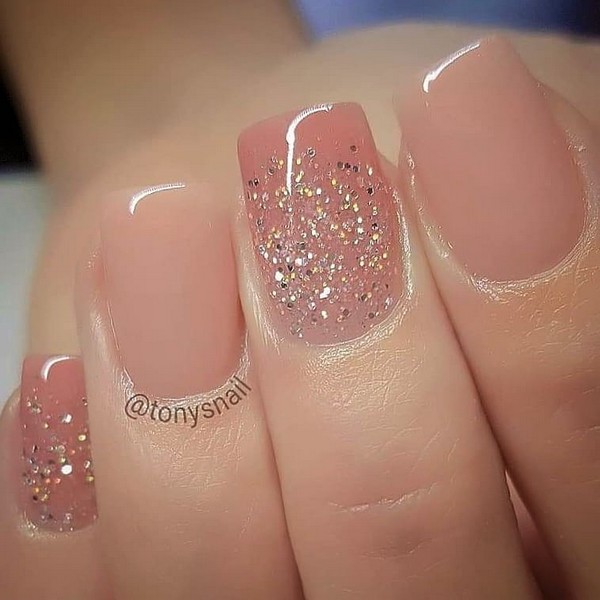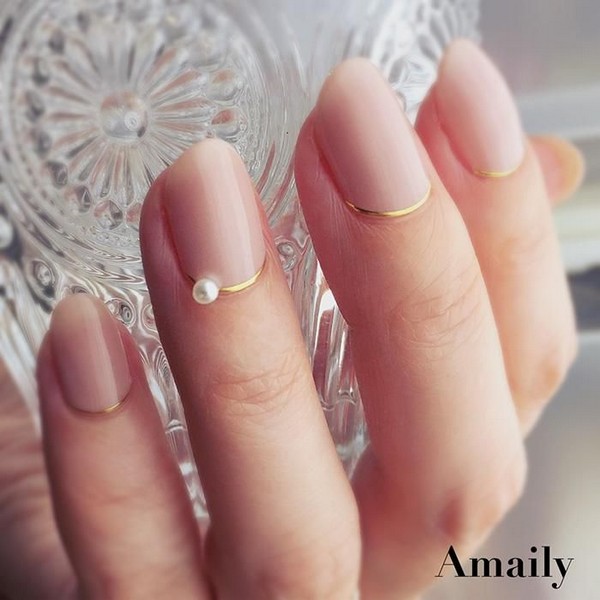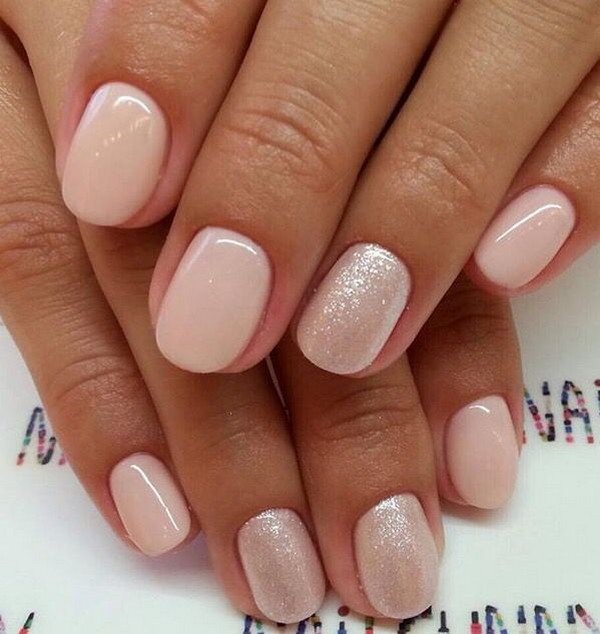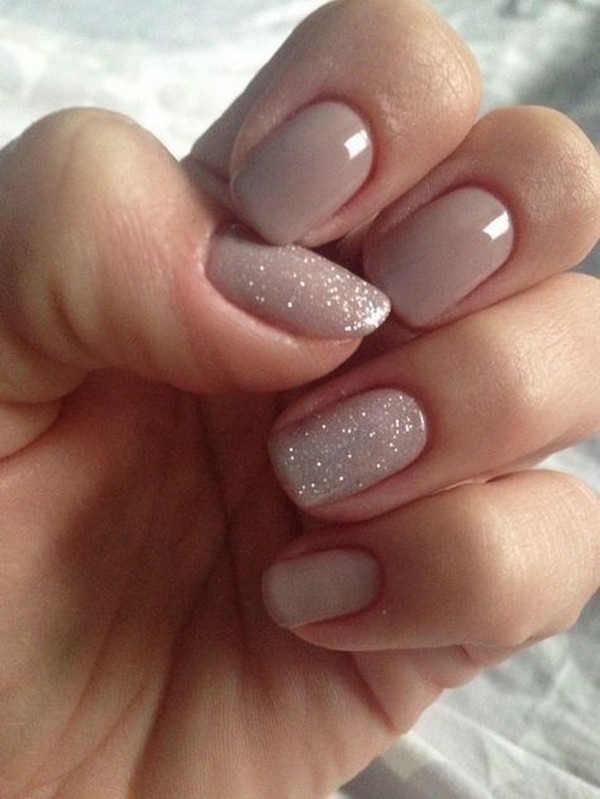 Rhinestones Nail Art
Rhinestones—with its glittering, elegant, and beautiful patterns—makes for an elegant and intricate nail design. You could combine different rhinestone shapes and sizes for an intricate pattern. You could also use a textured strip of rhinestones for an allover textured design. Or you could use a frame of rhinestones to add a jewel-like appearance to your nails.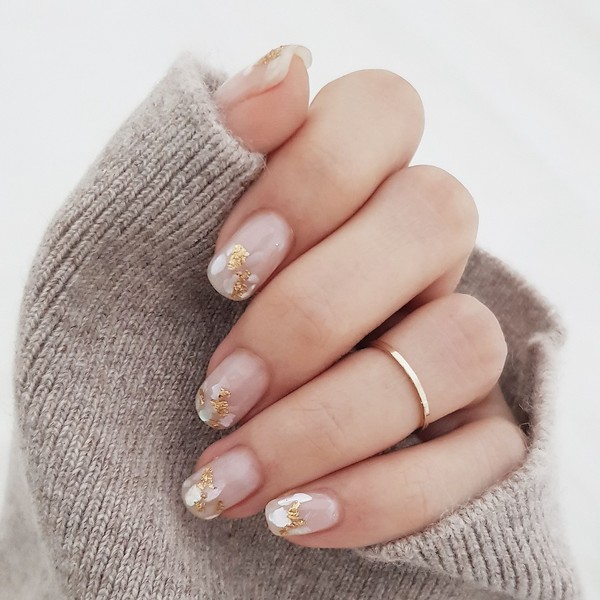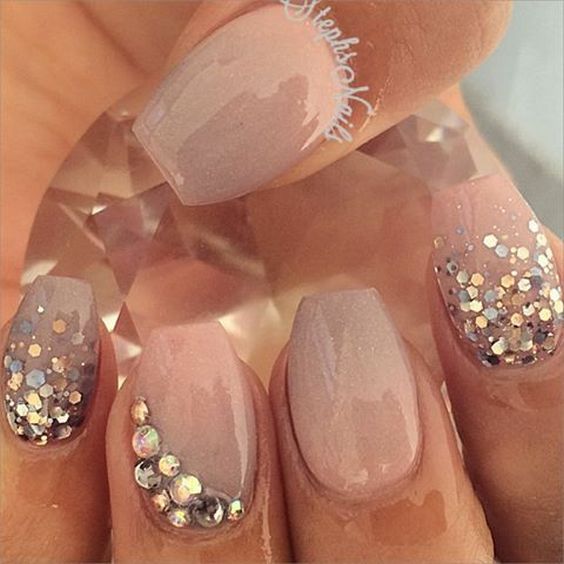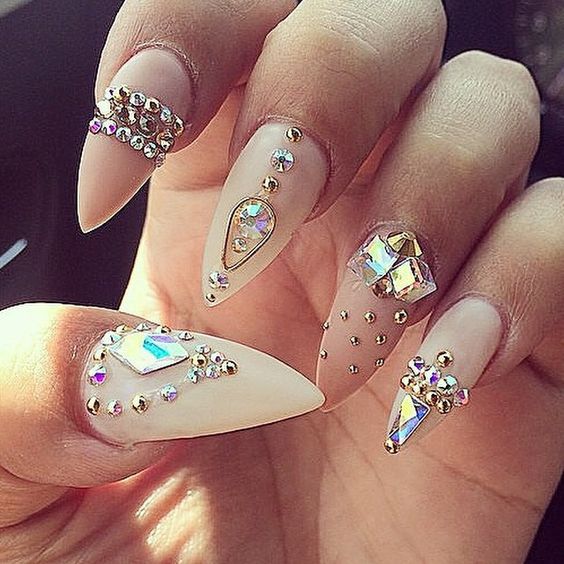 Pink Wedding Nails
Having a soft color like pink can be great for your wedding nails. If you want cute nails for a wedding, then pink might have just the right amount of color to match you. We suggest that you consider long or short coffin nails in a delectable pink hue that begin out pink only to blend into transparent or white. These are the perfect looks for short or long nails as the look is ultrafeminine.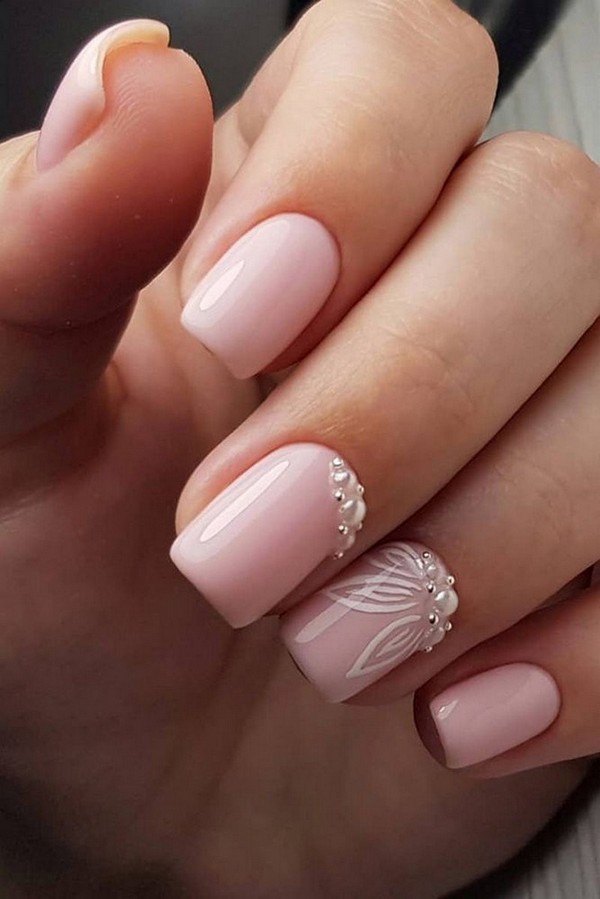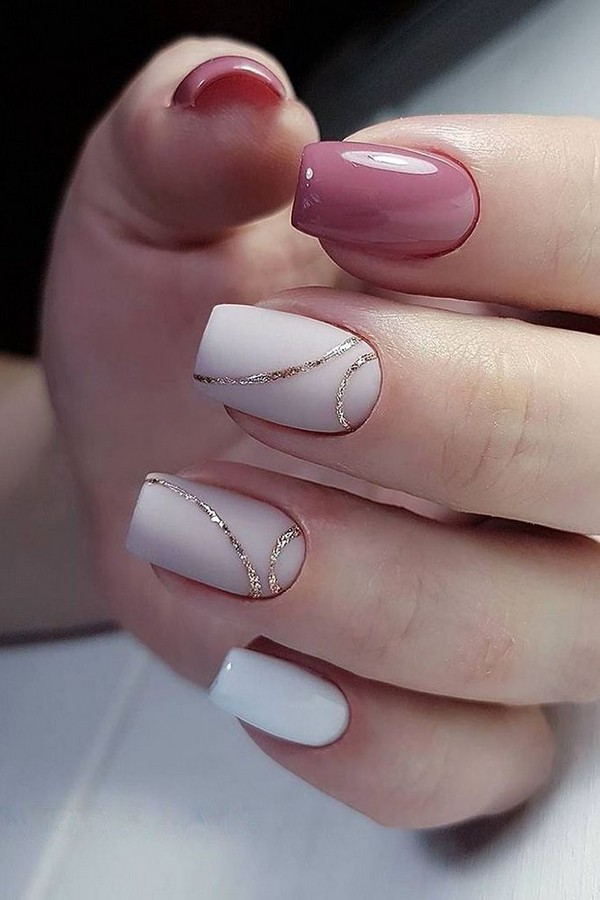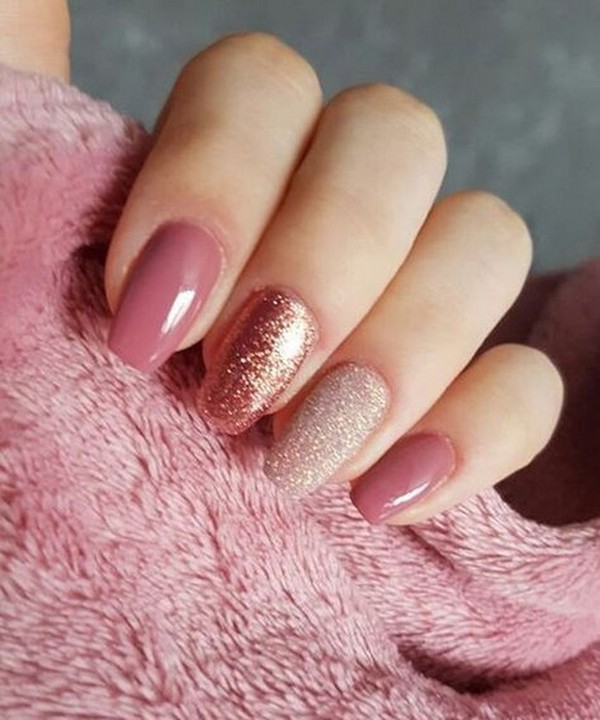 Unique Wedding Nails
Perhaps you want something unique from the classic or traditional look. It might be worthwhile to consider some long stiletto nails if you wish to achieve this. That design is sure to stand out from the others, and not just for its name. Stack these long stiletto nails with an ombre polish. Add glitter, like rhinestones, and you will create unique wedding nails, a great choice for the bride who wants to stand out.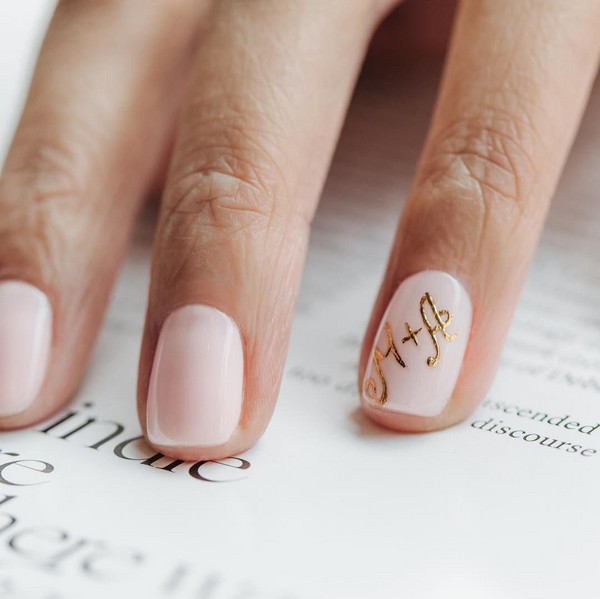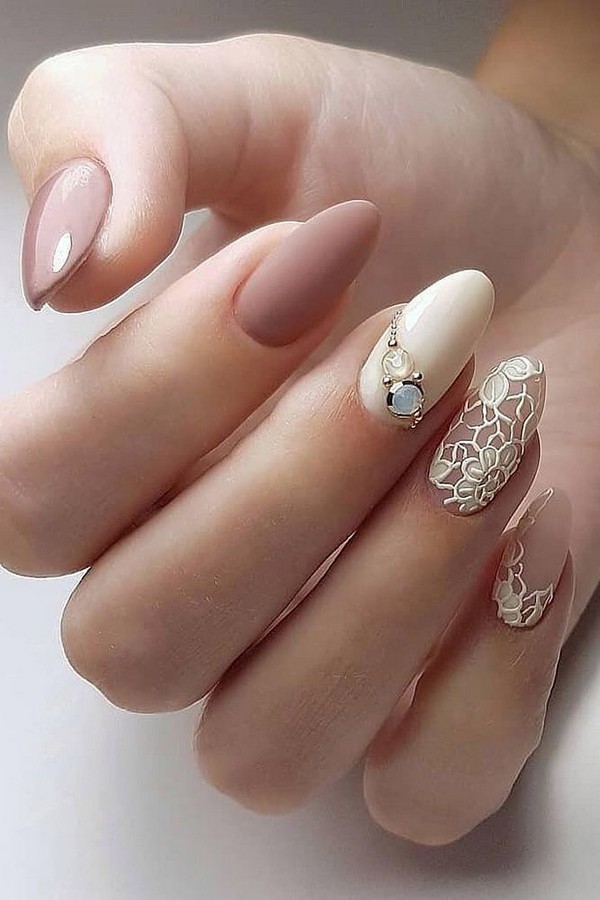 Nails With Glitter
Be creative and use a nail polish in a color other than your wedding dress. This is a DIY option that anyone can do. It's very popular in the form of textured paint, depending on the type of paint you use. You could also use other nail varnishes that have a good sparkle to them, like a top coat or a glitter polish.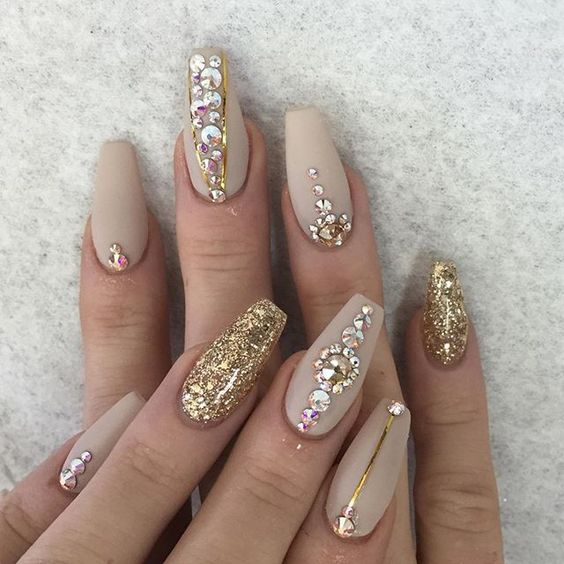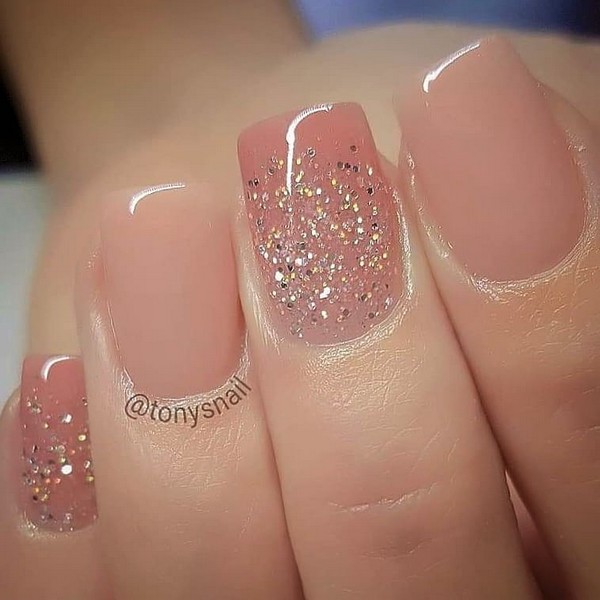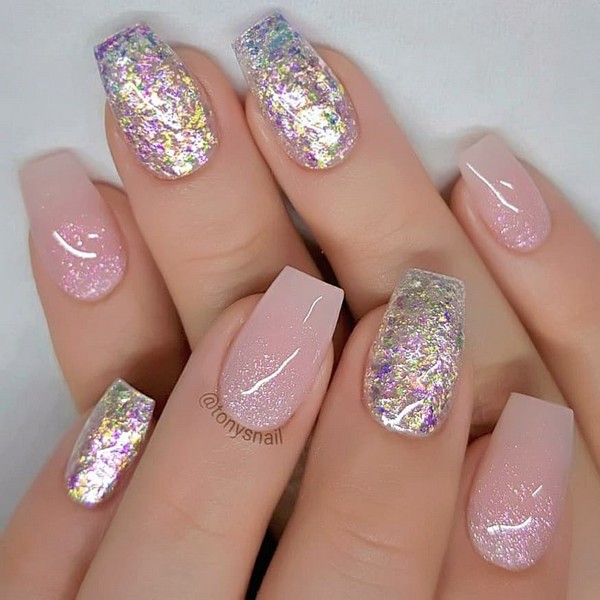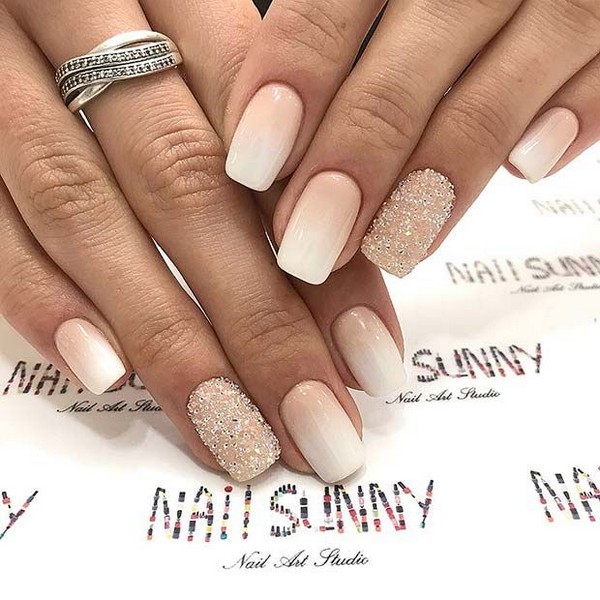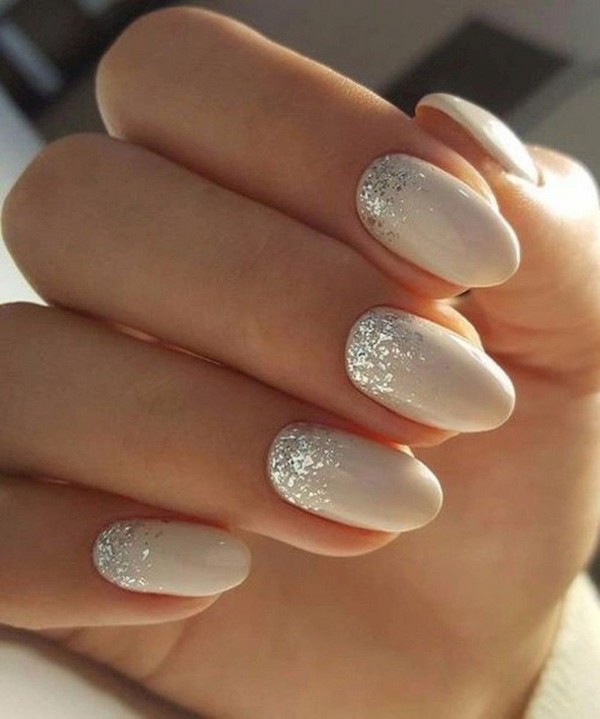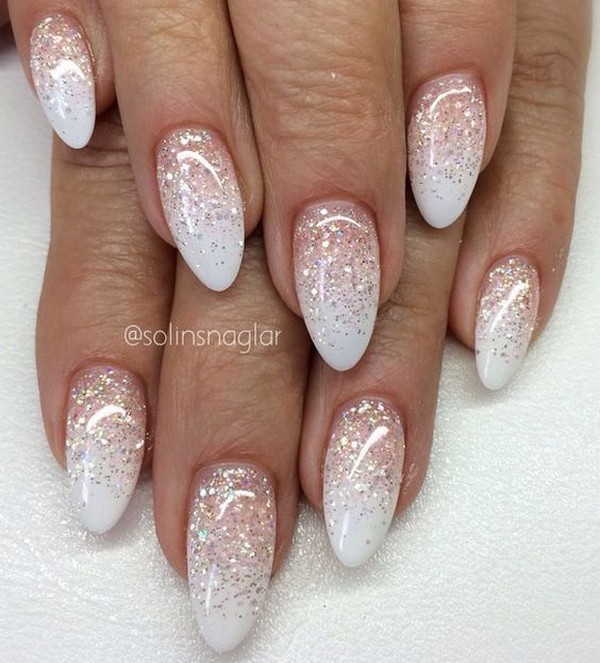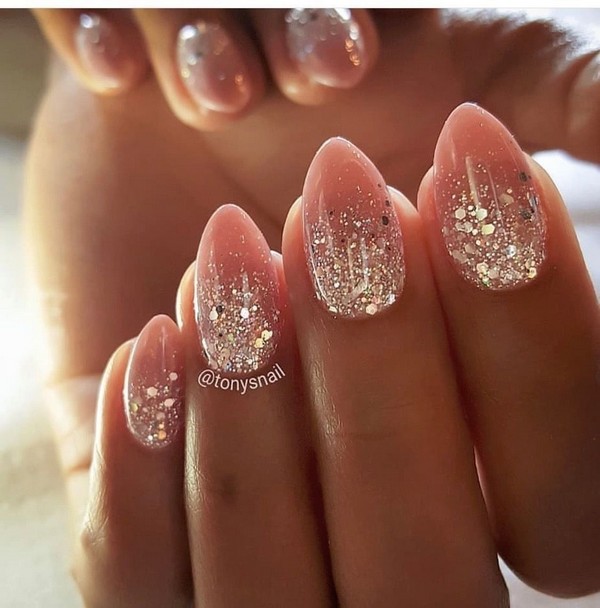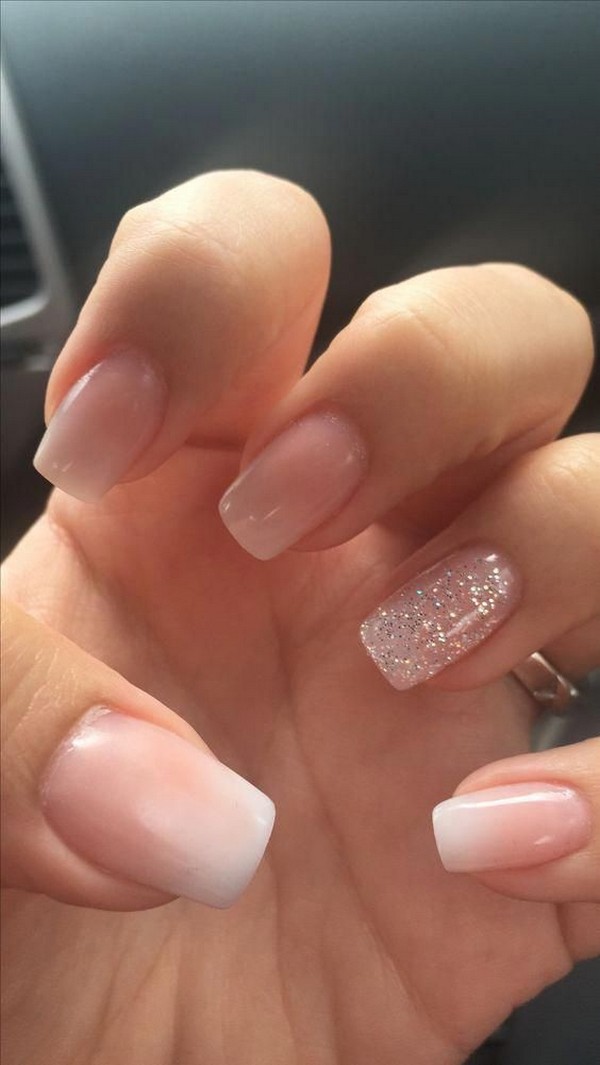 French Manicure Designs
French manicure designs offer a chic look for the modern brides as well as a great way to make finger nail art very affordable. To hold each ringlet of the French design, use either gel or adhesive strips to secure them in place and paint the tips with a thin coat of matching polish. You can also define each ringlet with a clear gel polish with a little bit of white.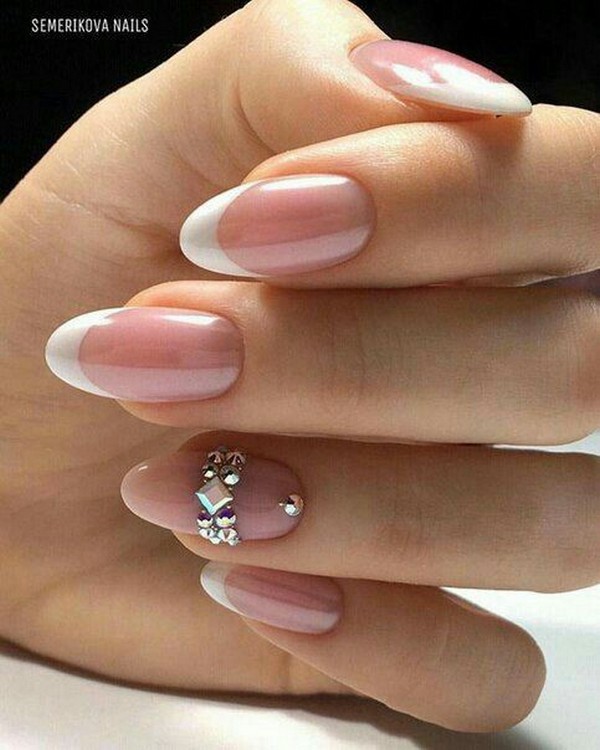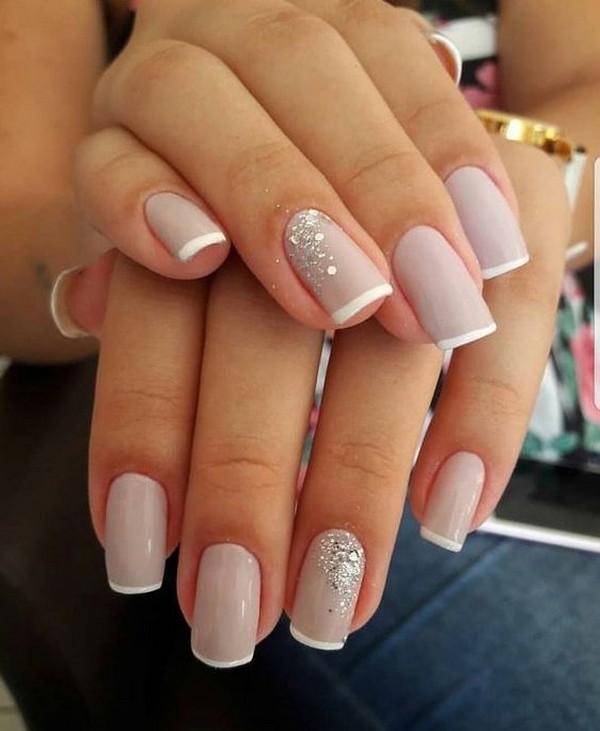 Classy Wedding Nails
Classic, elegant nails are the perfect way to start off a stylish, classy wedding, and this wedding beauty has the style that reflects that. The glamorous combination of the wedding dress with the sparkling polish will seal the deal for that classic, elegant style you want people to remember.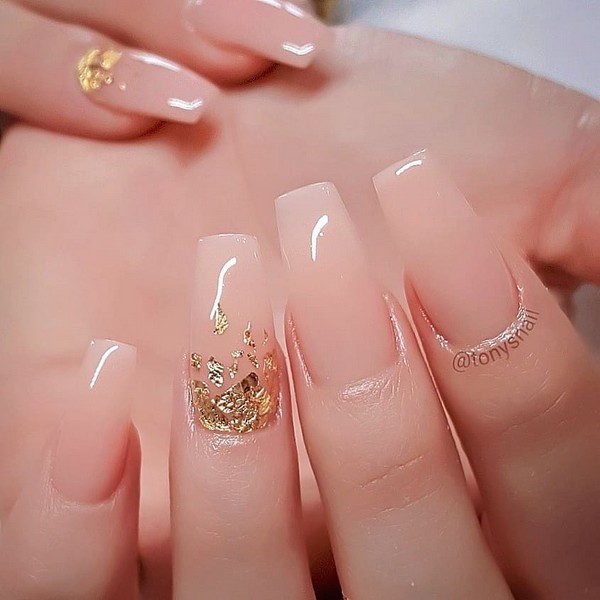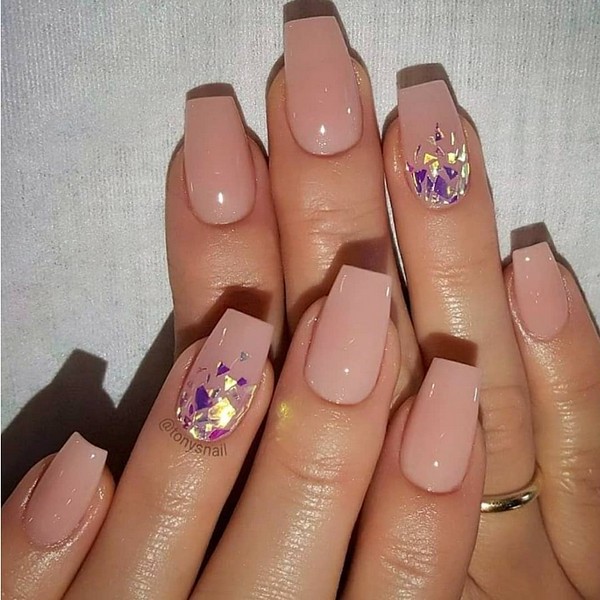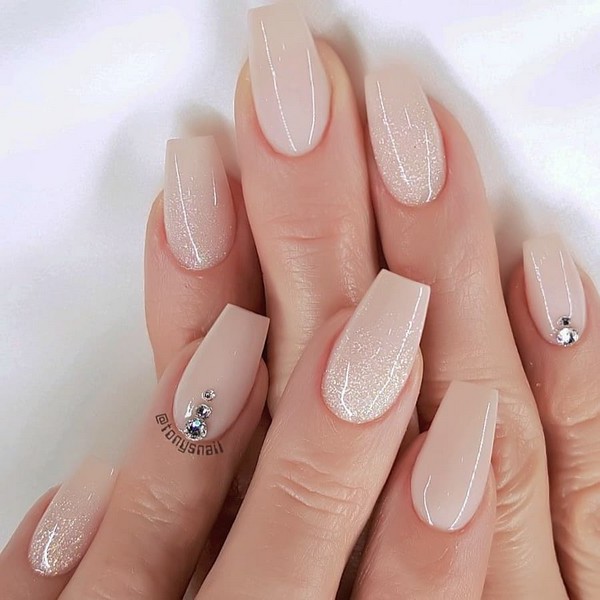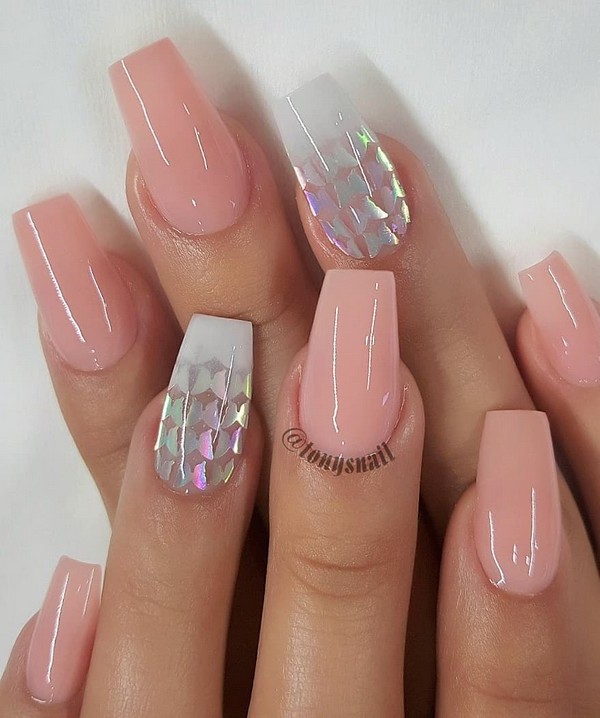 The wedding nail art design ideas we've shared with you are just the tip of the iceberg. Be sure to explore the rest of the web for more inspiration and ideas on how to decorate your nails for this special occasion.
We hope you enjoyed this blog post on the top 30 wedding nail art designs. If you want to see more, be sure to subscribe to our newsletter or follow us on social media! You can also contact us if you have any questions about these or other topics.