20+ Sexy Wedding Dresses Ideas 2023 [Guides & Tips]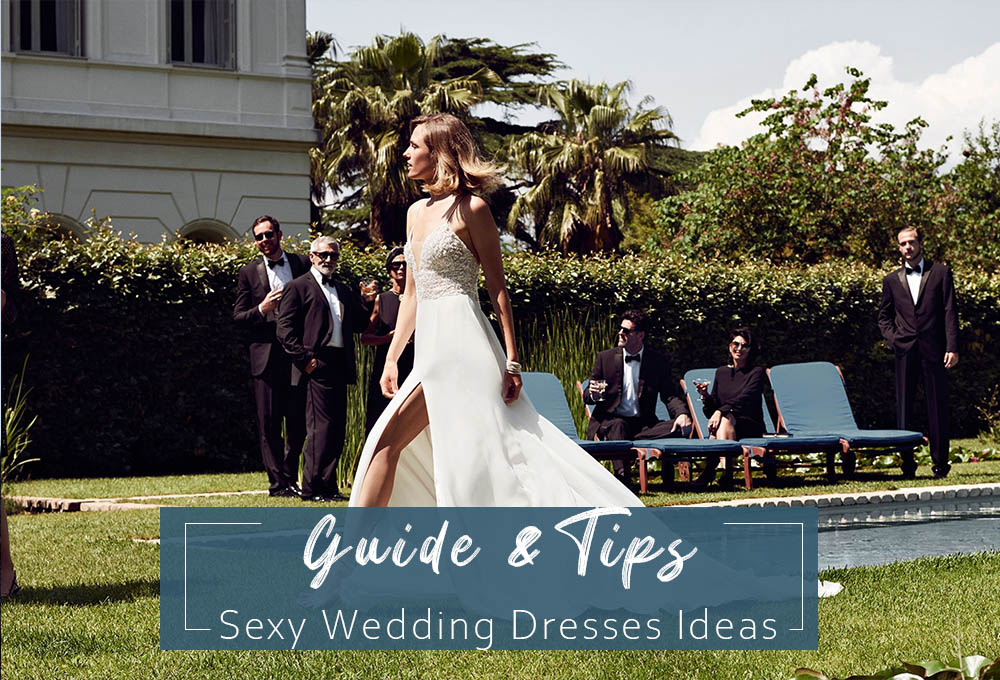 When you're planning your wedding, there are so many details to take care of. One of the most important parts of any wedding is choosing the perfect dress for your special day. There are so many different styles and colors to choose from when it comes to wedding dresses, so we've compiled an updated list of 20+ Sexy Wedding Dresses. Whether you're looking for something classic or something more modern with a twist, we've got you covered! Click here for more information on how we can help with your wedding planning process.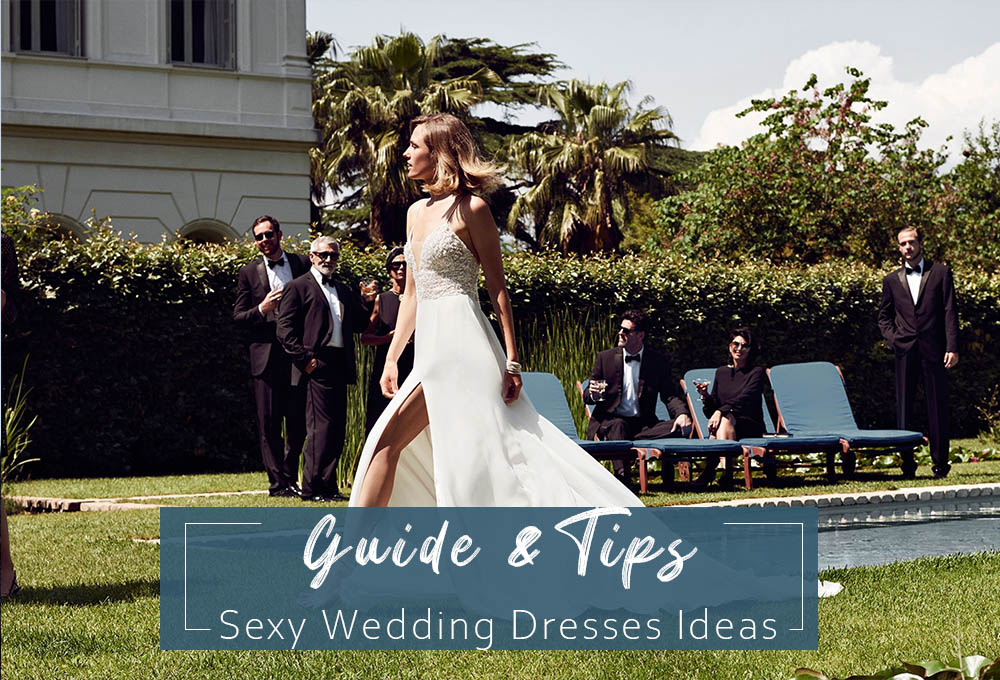 Popular Sexy Bridal Dresses
In order to find the perfect sexy wedding dress to suit your style and personality, you need to know what's trending. The wedding dress market is constantly evolving, and there are more options with every season. Trends include lace, beading, illusion, high-v necklines, and figure-hugging that not only complement your curves, but also allow you to show off your sexy lingerie underneath.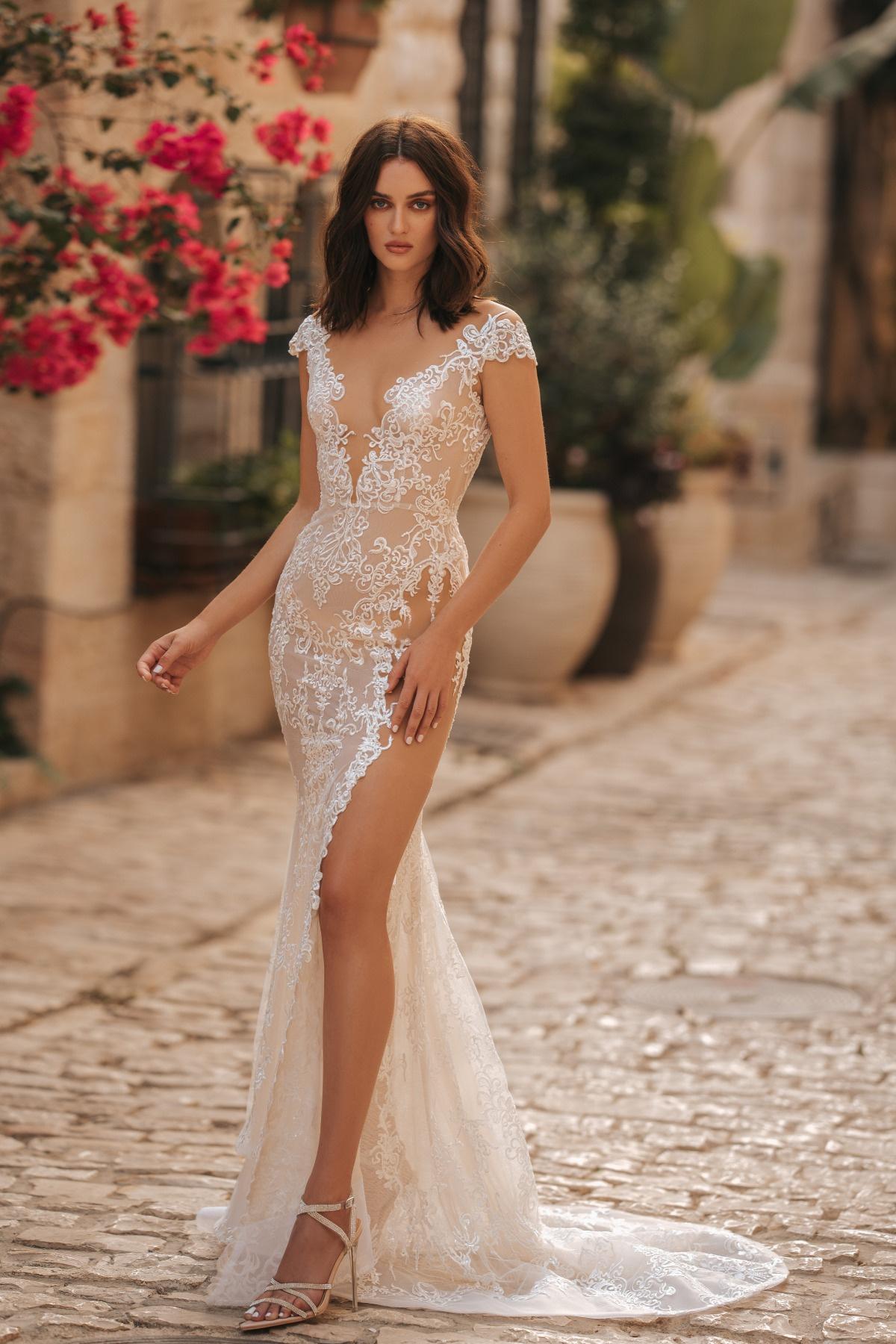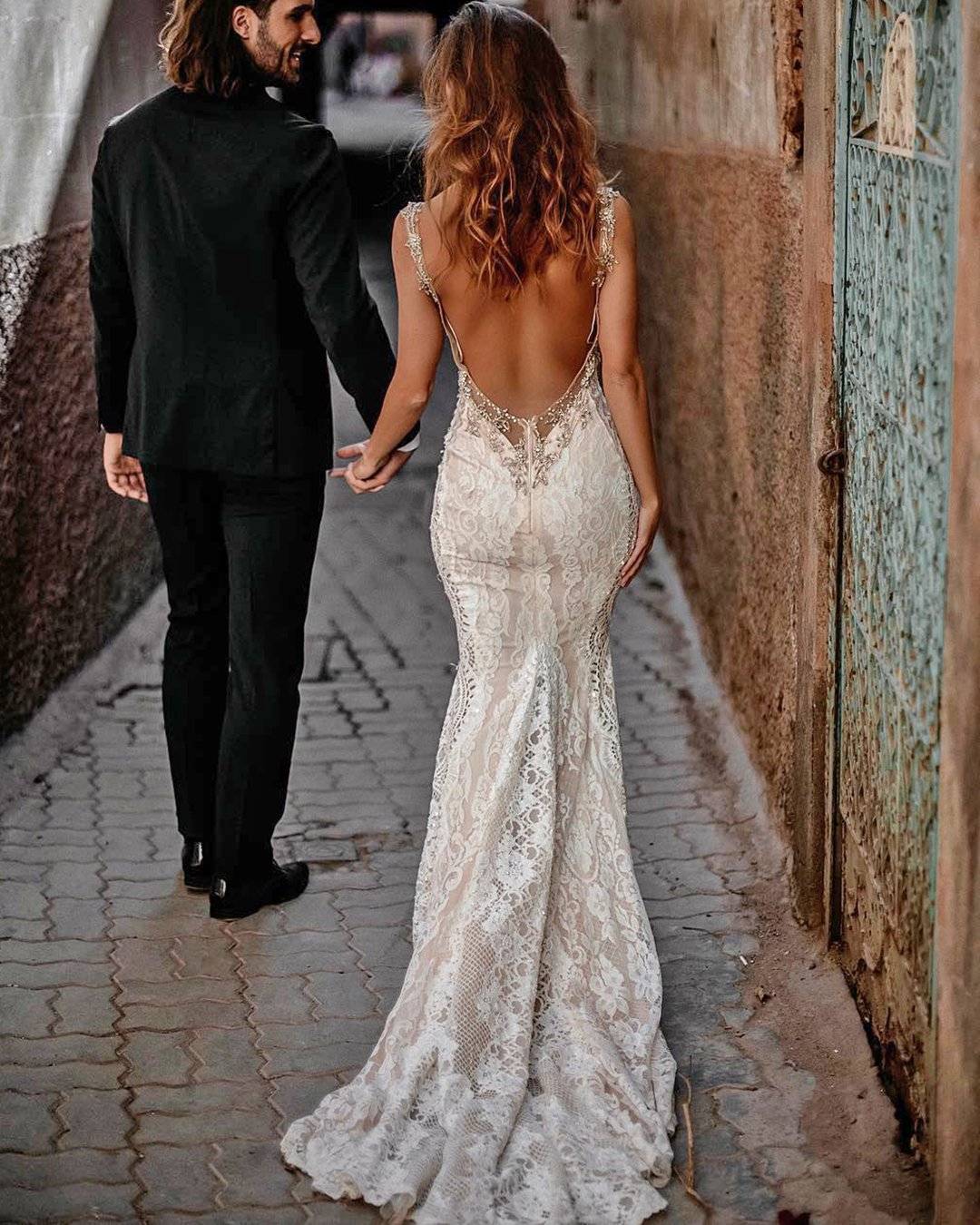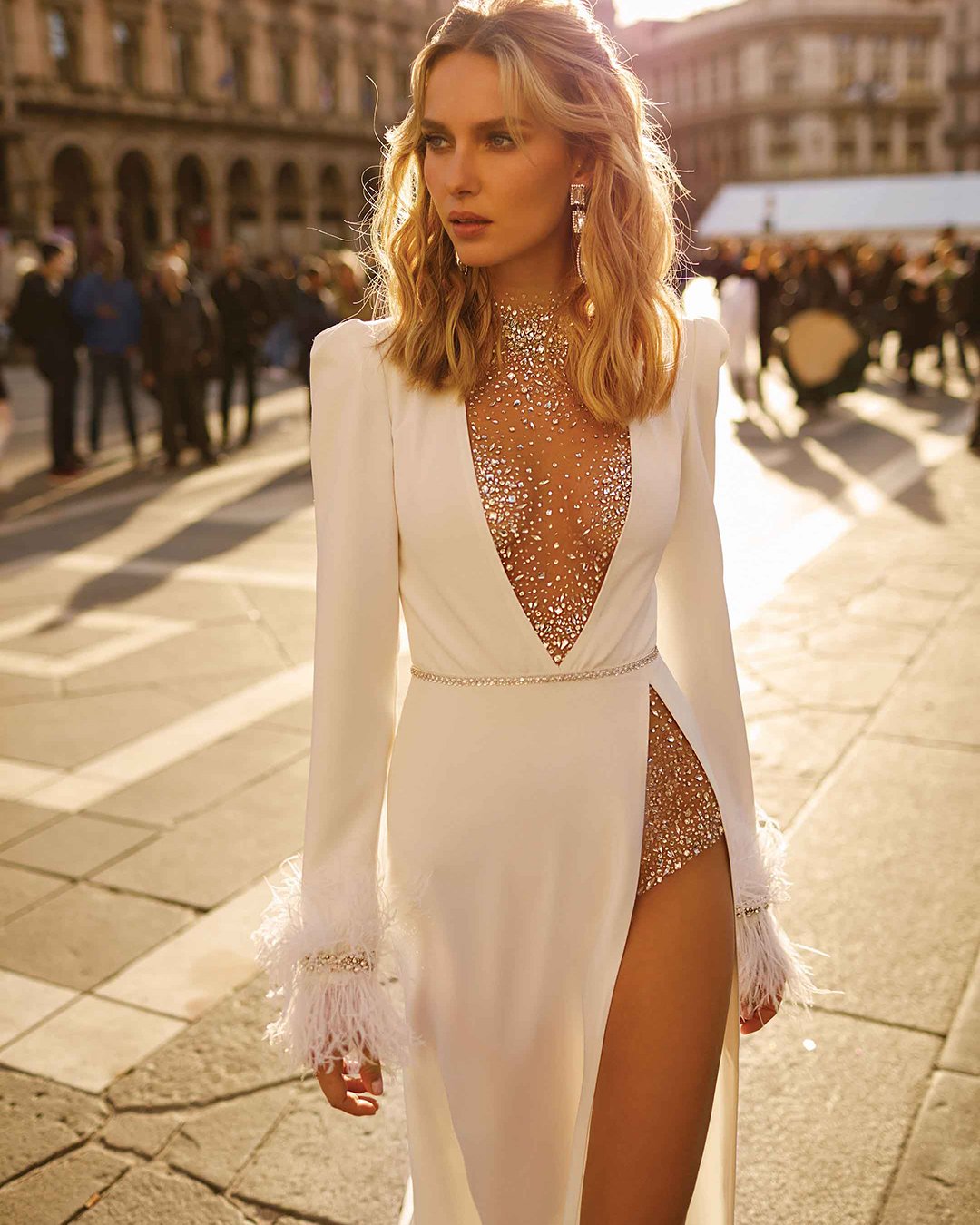 Long Sleeve Sexy Wedding Dresses
Long sleeve wedding dresses are trending in these years. Gone are the days when brides just had to be in sleeveless dresses, but don't worry! Today's long-sleeve dresses are not only sexy, they are stylish too. Pair the long sleeves with a wedding dress with a sweetheart neckline or cap sleeves and go for a show stopping look.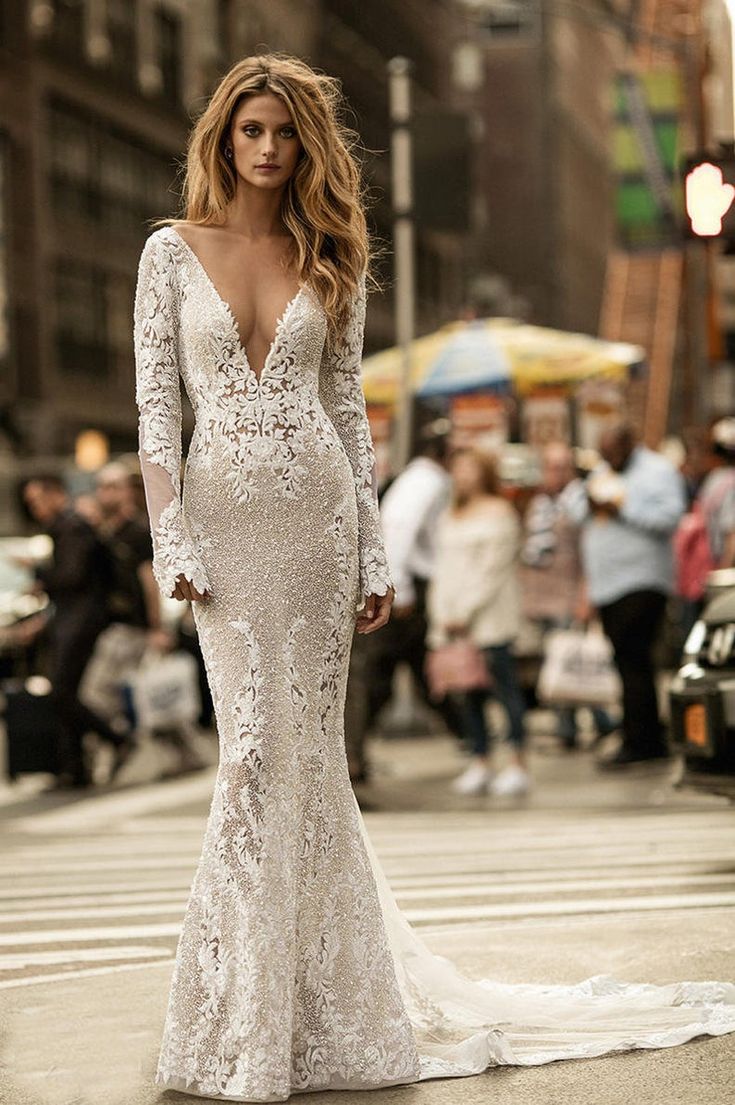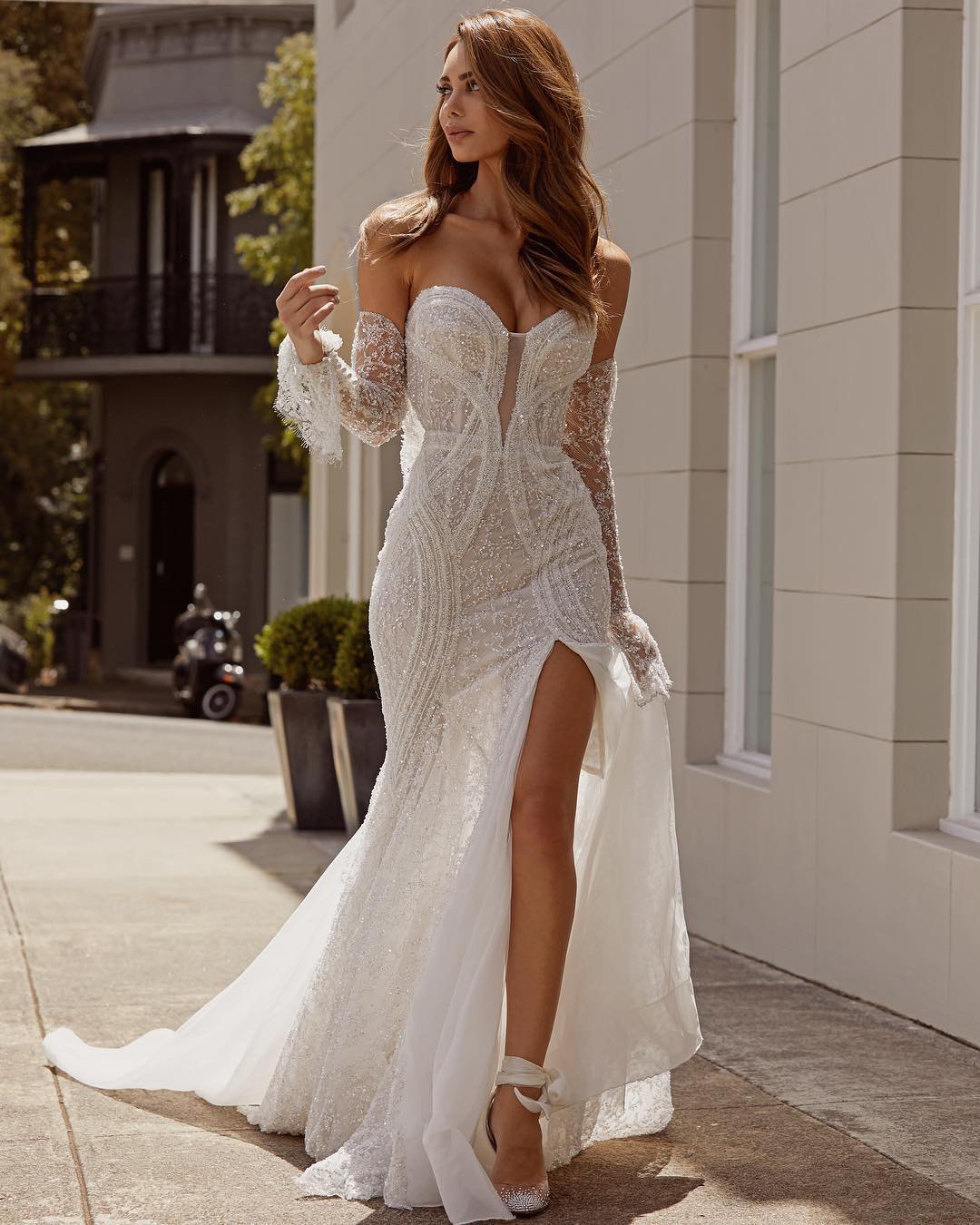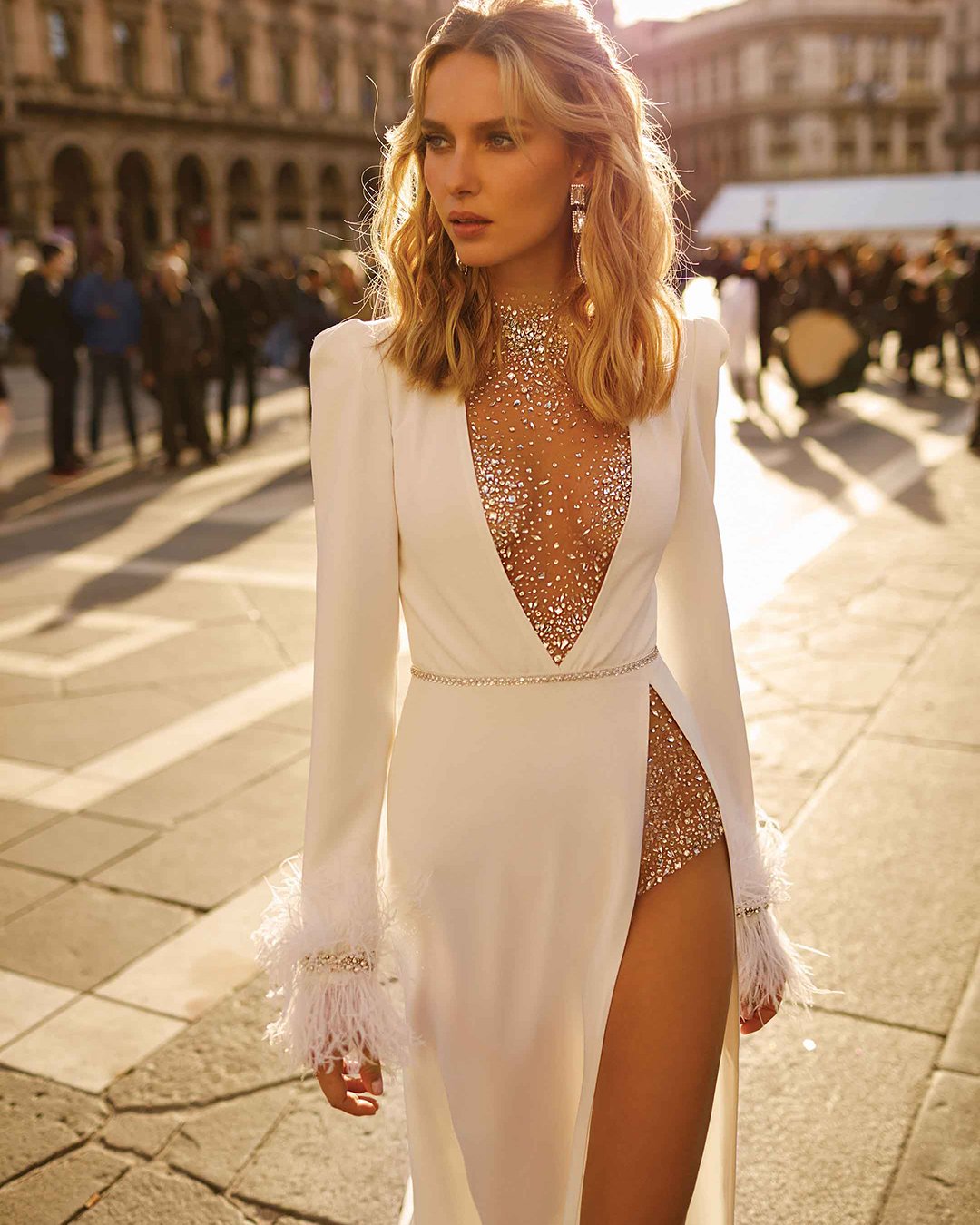 Simple Sexy Bridal Dresses
Many variables make wedding dresses complicated or simple. Nowadays, simple wedding dresses have been popular thanks to their comfort and durability. In many cases, women make attempts to wear extravagant gowns that are quite uncomfortable. Then they realize all too late how important comfort is on a day like this. The sexy simplicity of the wedding dresses makes you feel comfortable.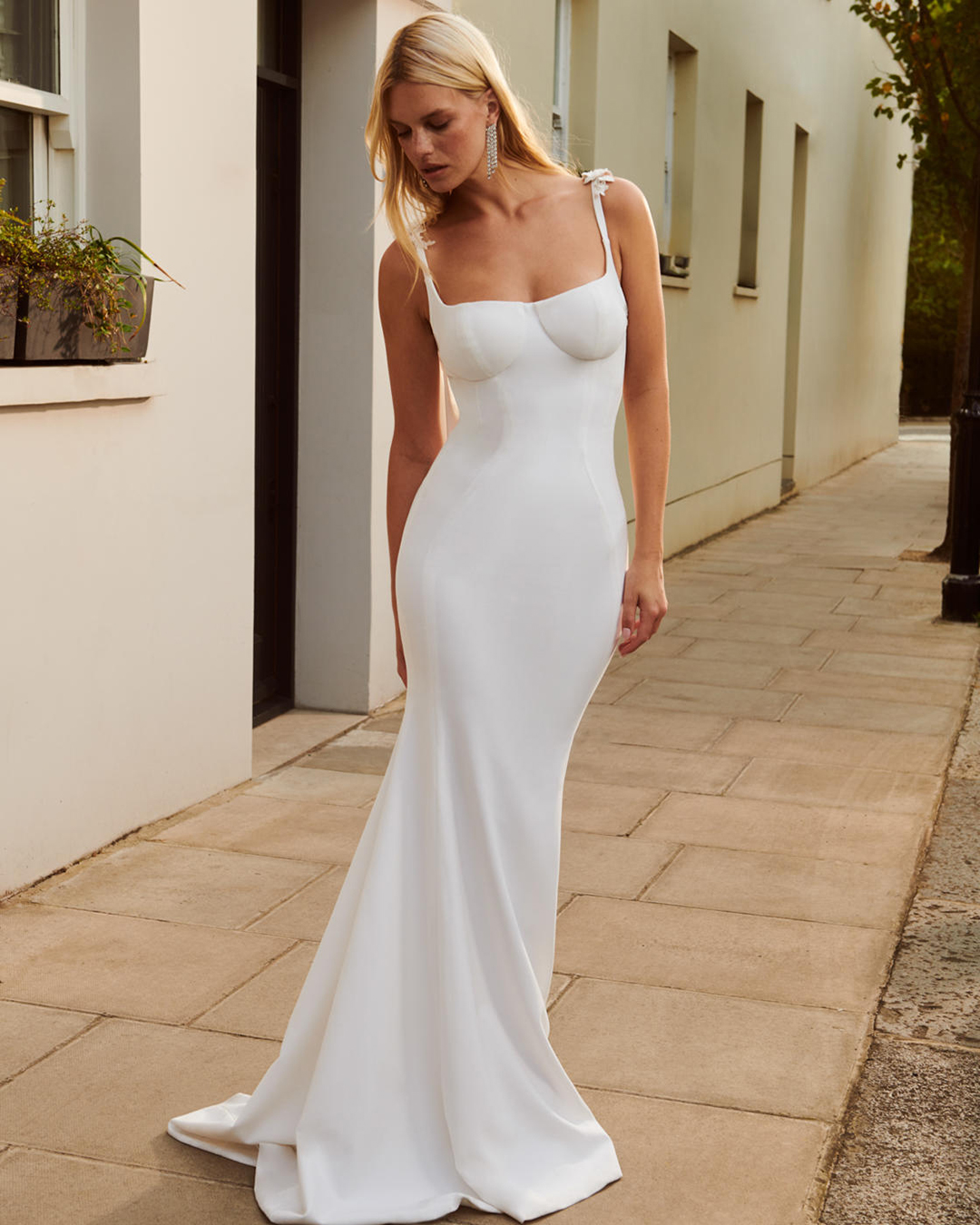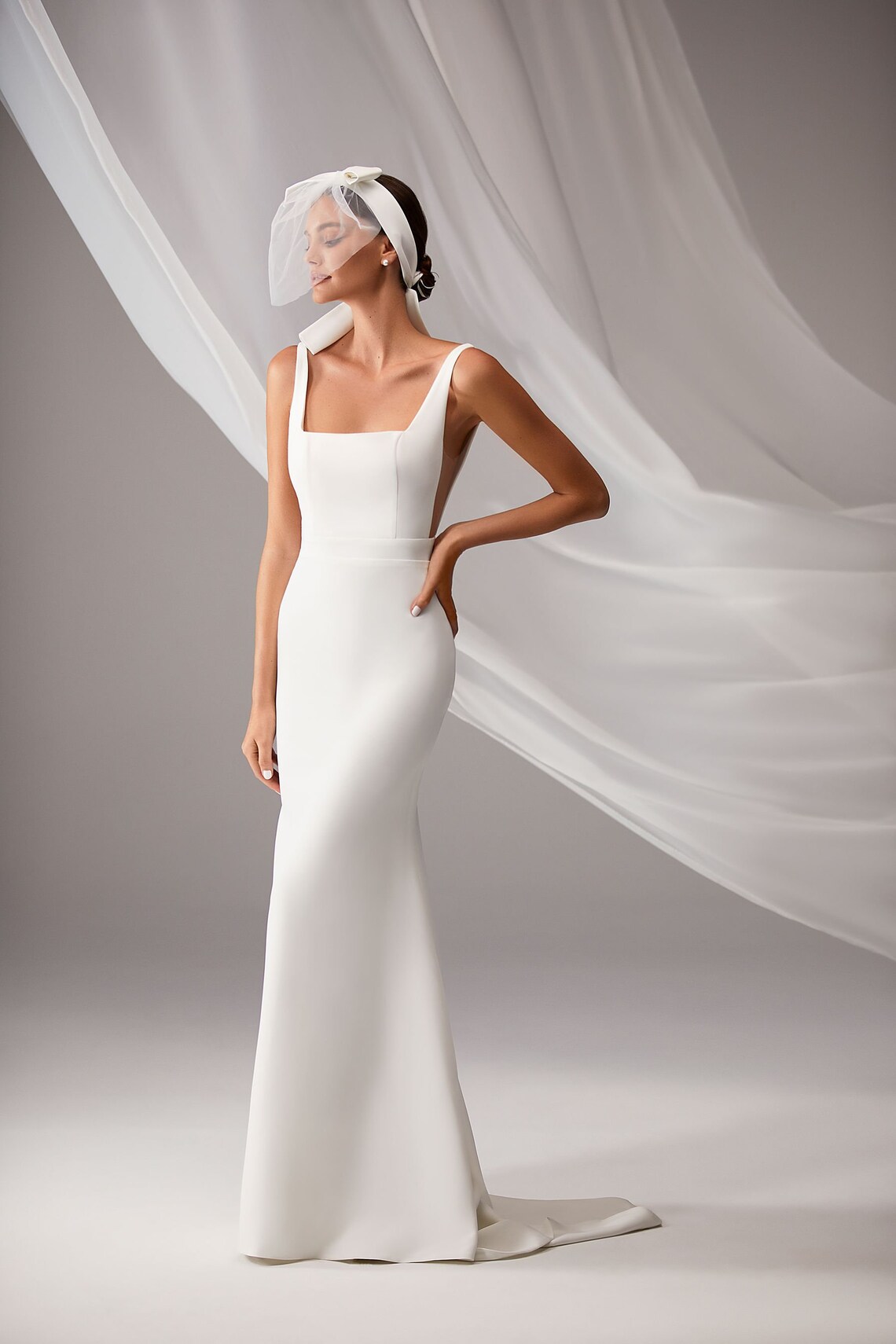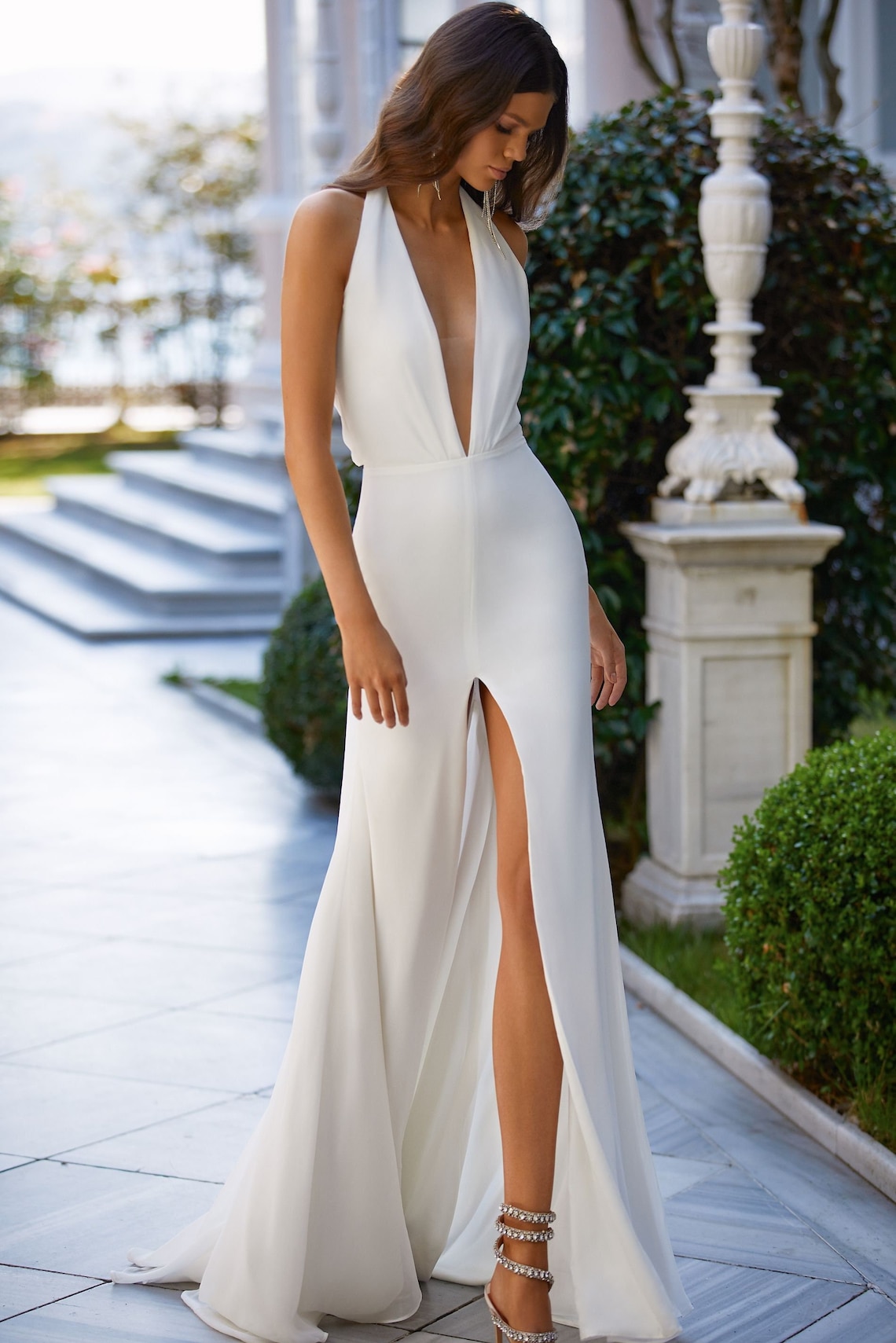 Off The Shoulder Bridal Gowns
Brides-To-Be, today we are walking into a new type of wedding dress. The dress we are showcasing are the off the shoulder sexy boudoir-esque styles that are becoming a hot favourite among the brides-to-be. These gorgeous dresses come in various shapes and techniques, with a number of cuts and stitches that are accentuated by the off the shoulder as well.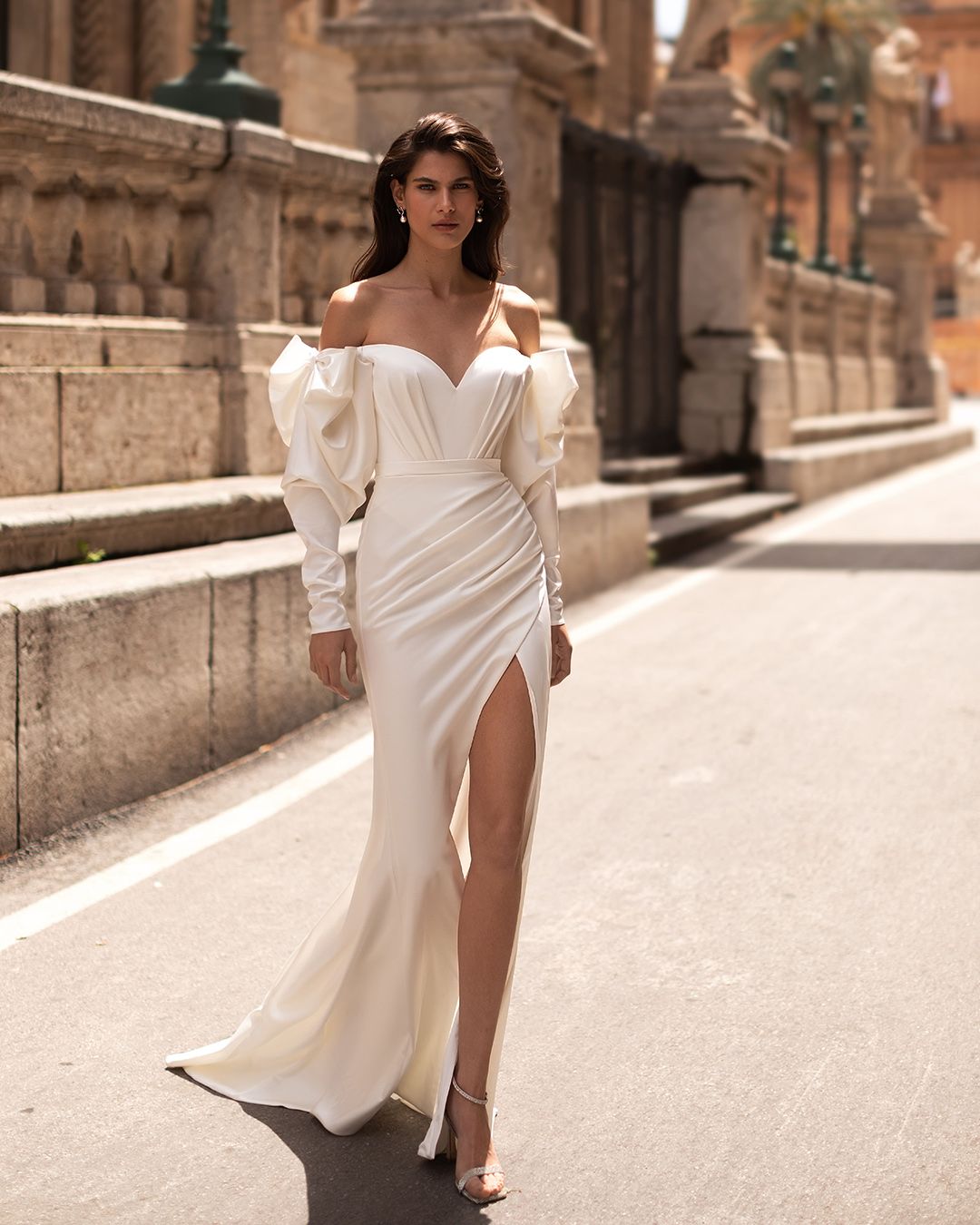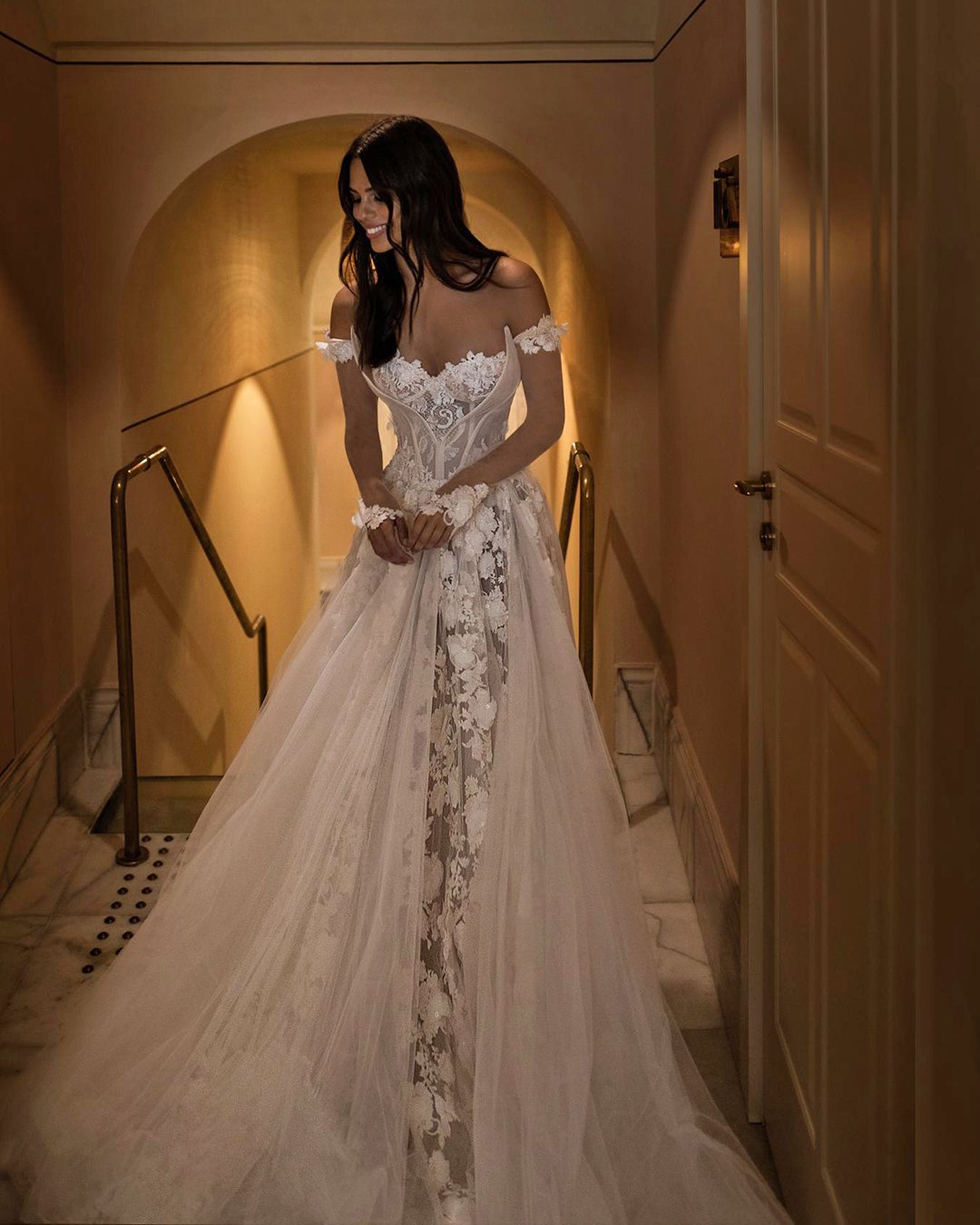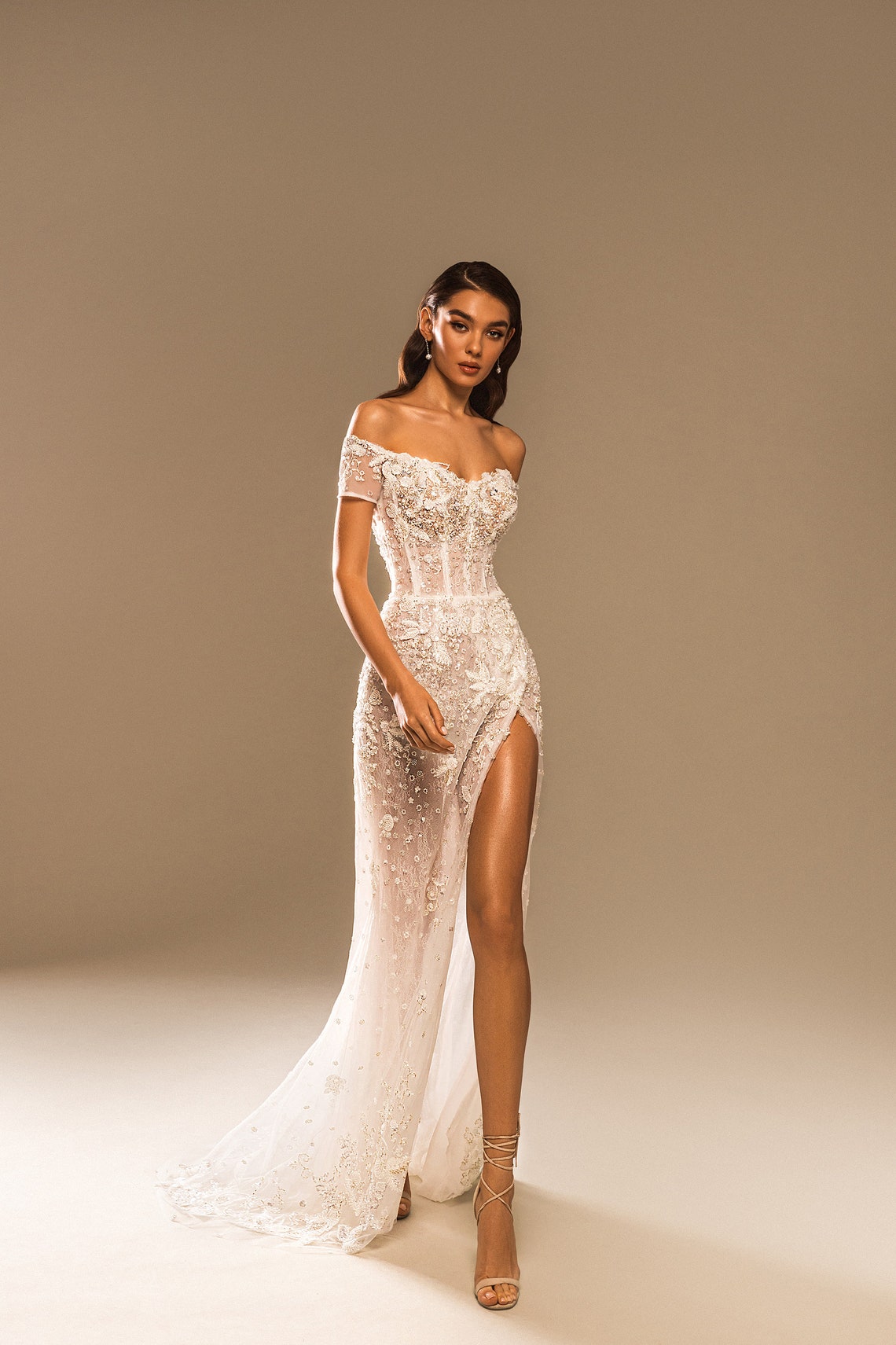 Deep V-Neckline Bridal Dresses
Deep V-Neckline sexy bridal dresses are slimming and perfect for any elegant cross-over wedding. The design is a new fashion trend. No matter how delicate and precious or modern and stylish, a deep v-neck line can always be your best choice.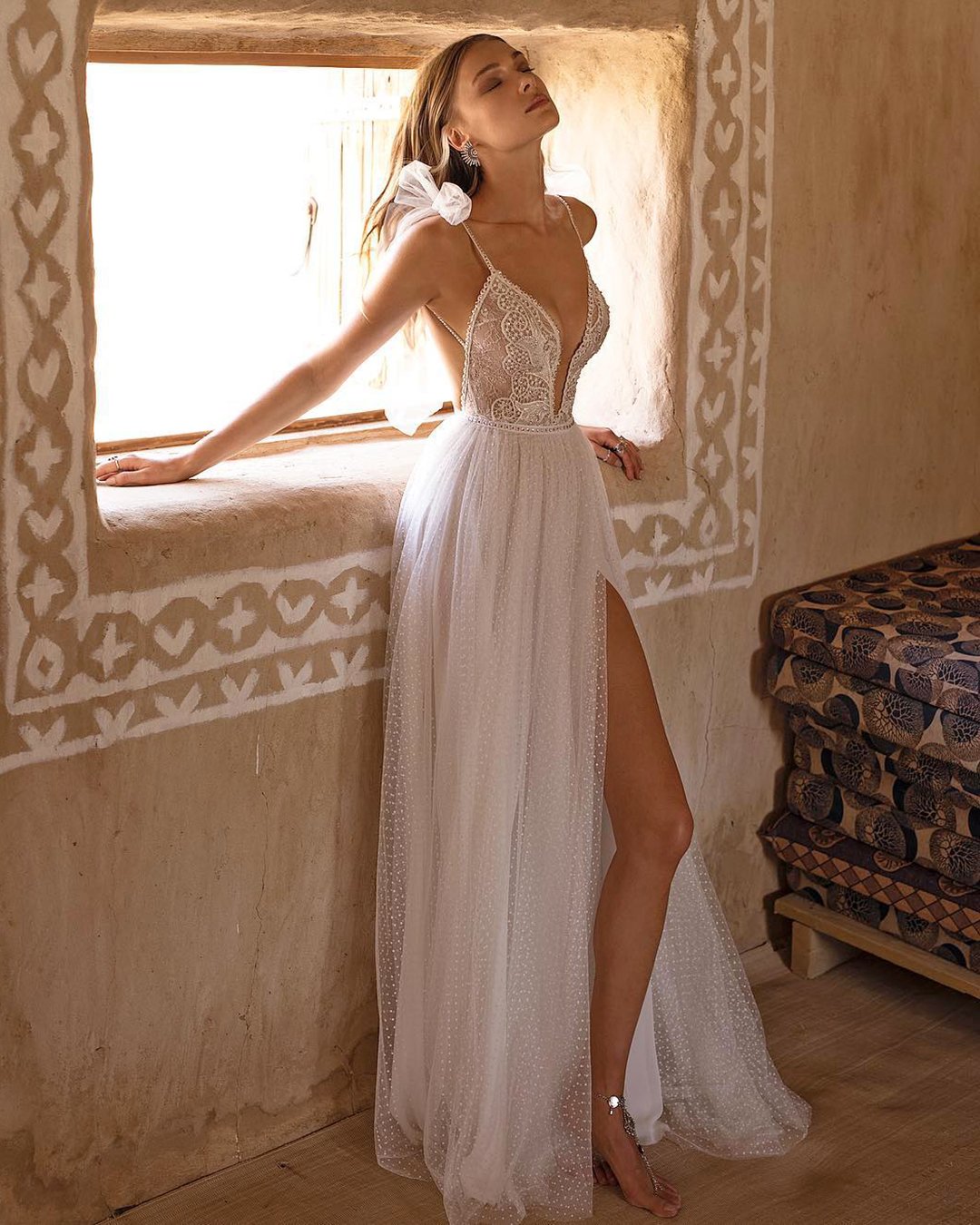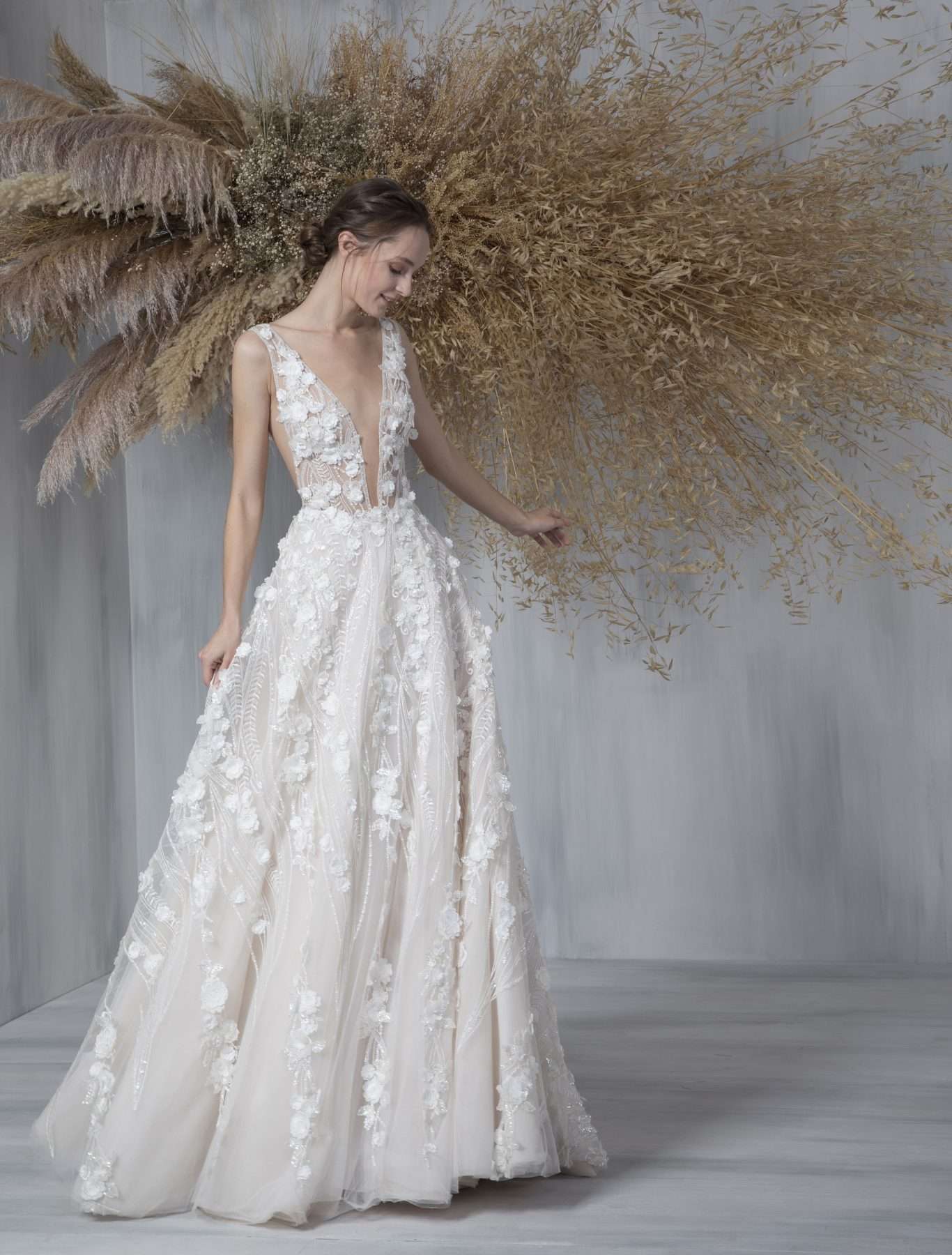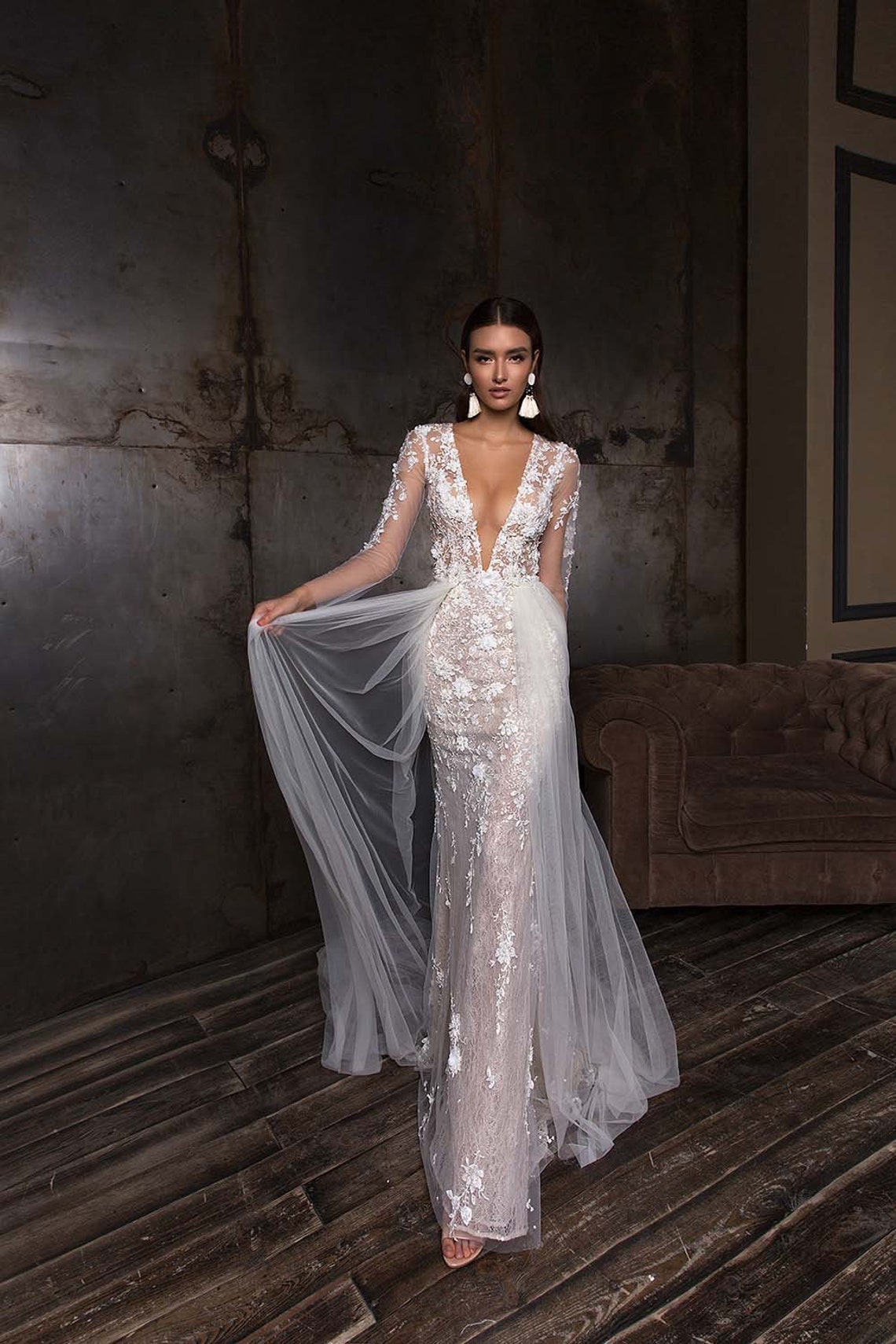 Sweetheart Wedding Gowns
For those who prefer a more demure affair, a sweetheart sexy Wedding Gown will be your answer. The sweetheart style provides a modest design that still feels sexy thanks to two straps and a sheer hemline.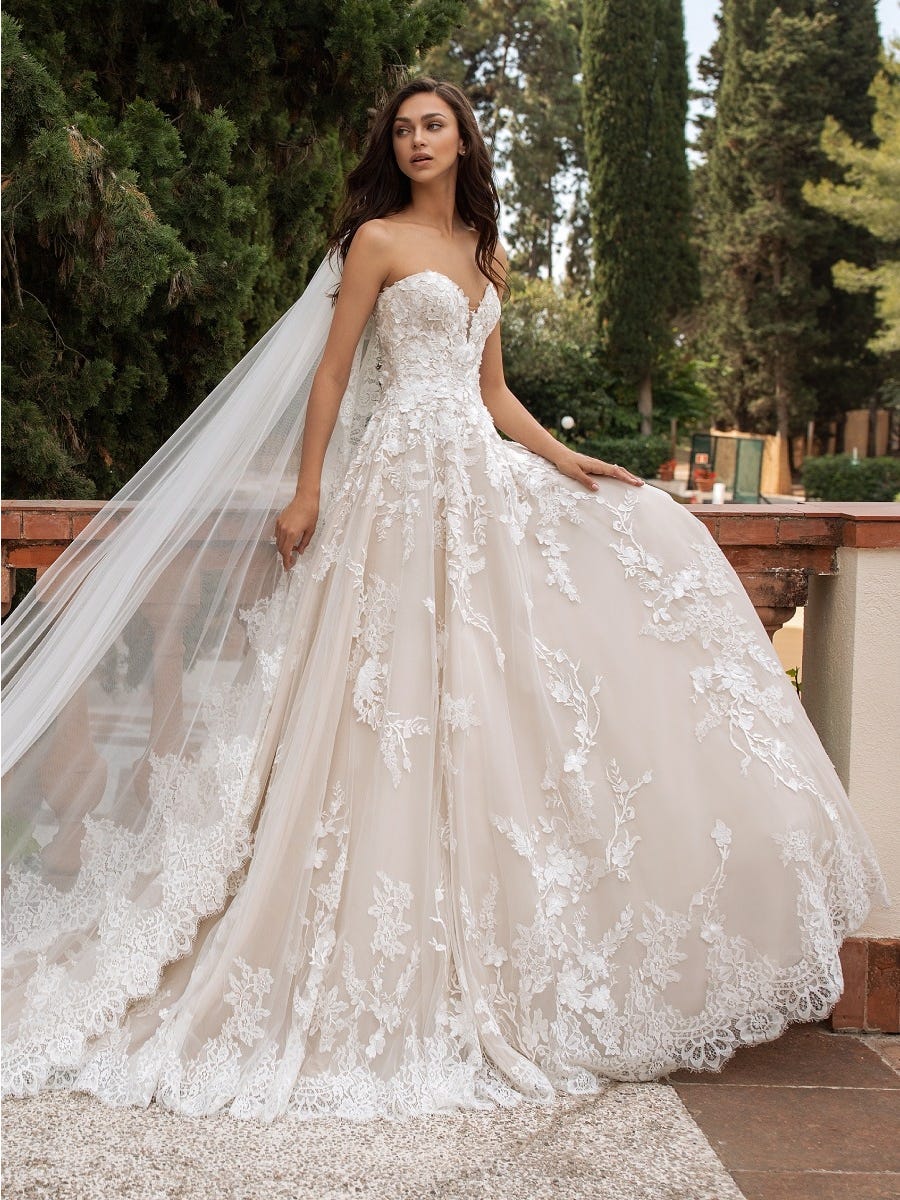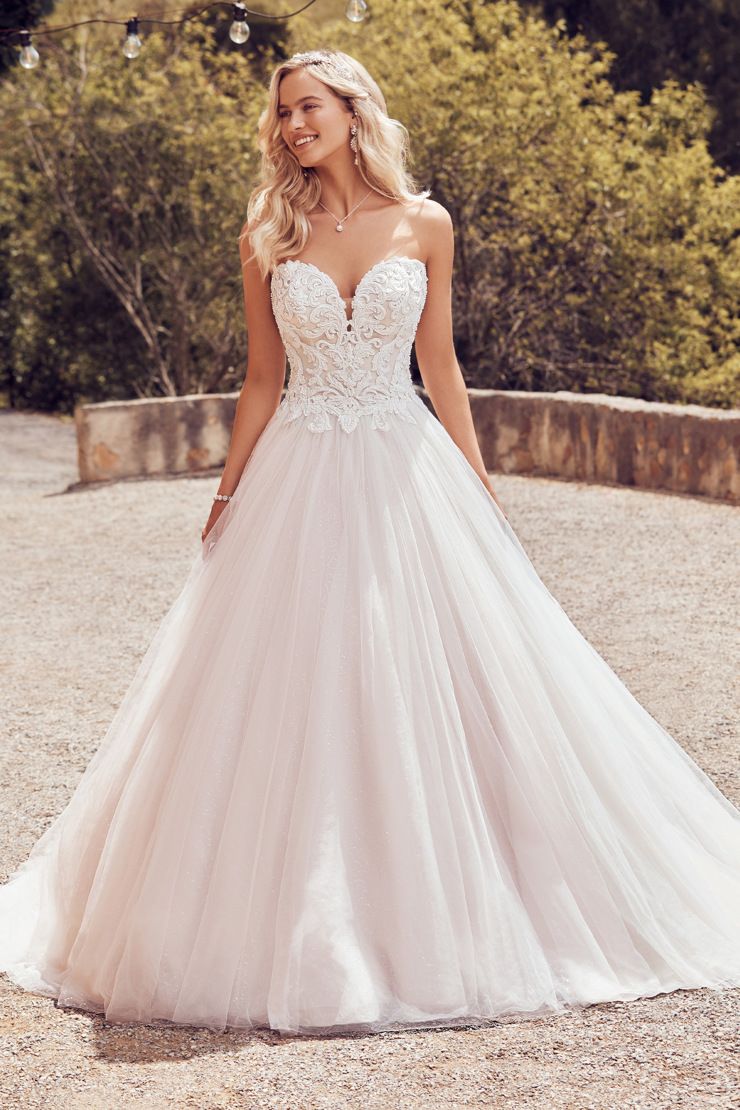 Backless Wedding Dresses
These gorgeous backless dresses do not restrict alluring expression for both the bride and the groom. The backless dress for women flaunts a delightfully streamlined effect and feathered edge. The backless wedding dresses, with a mermaid-style body, allow the bride and groom to breathe in expression of the success of their journey. This stunning style is perfect for those who wish to have a wedding that is unconventional and discreet.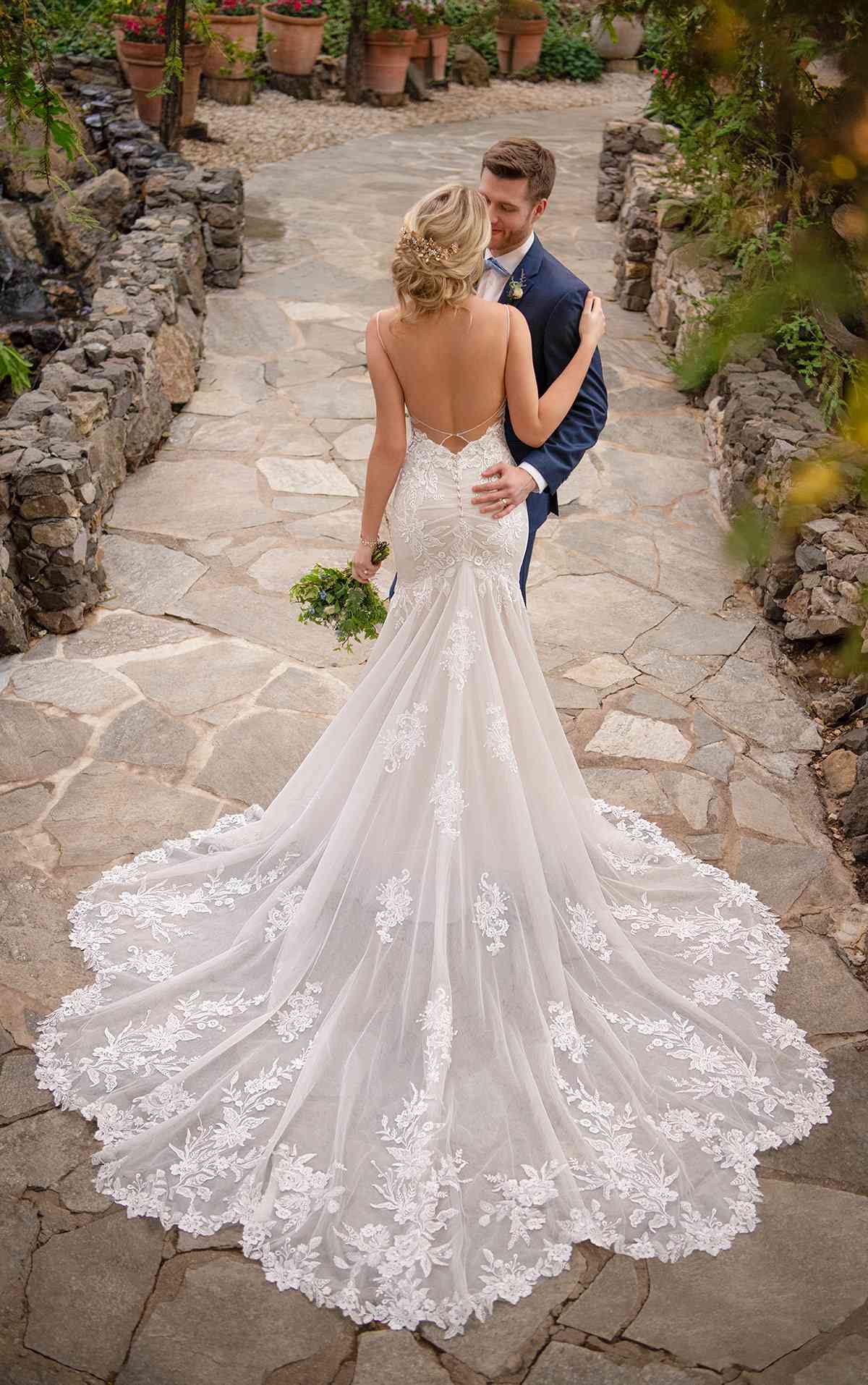 Lace Sexy Wedding Dress Ideas
If you're looking for your wedding dress ideas and events to be more sexy than sweet, lace is always a great choice. Whether you want a lace wedding dress or a sexy lace dress, our designs include everything from flowy layers and gorgeous feminine silhouettes, to daringly sexy maxis, or romantic lace-up backs.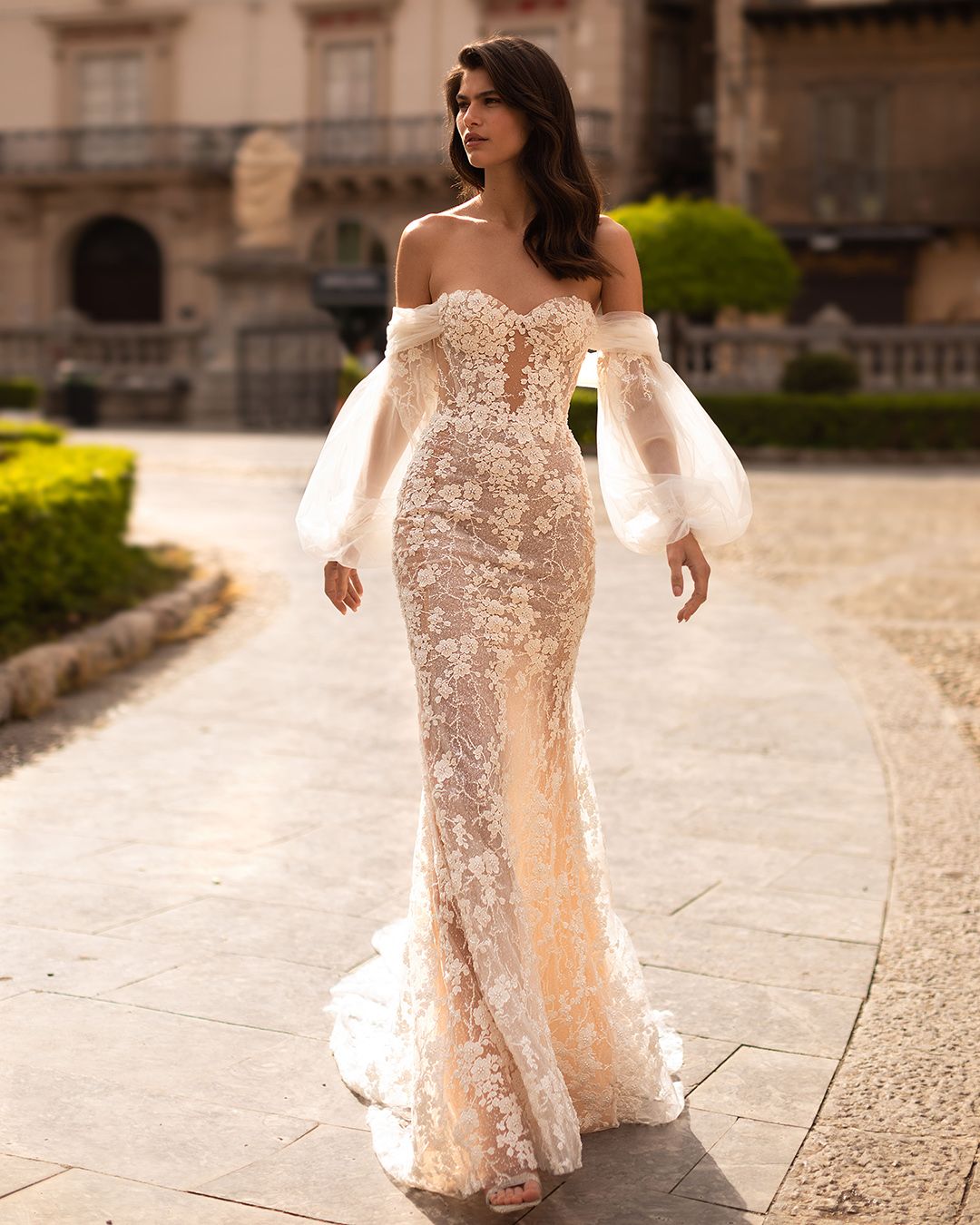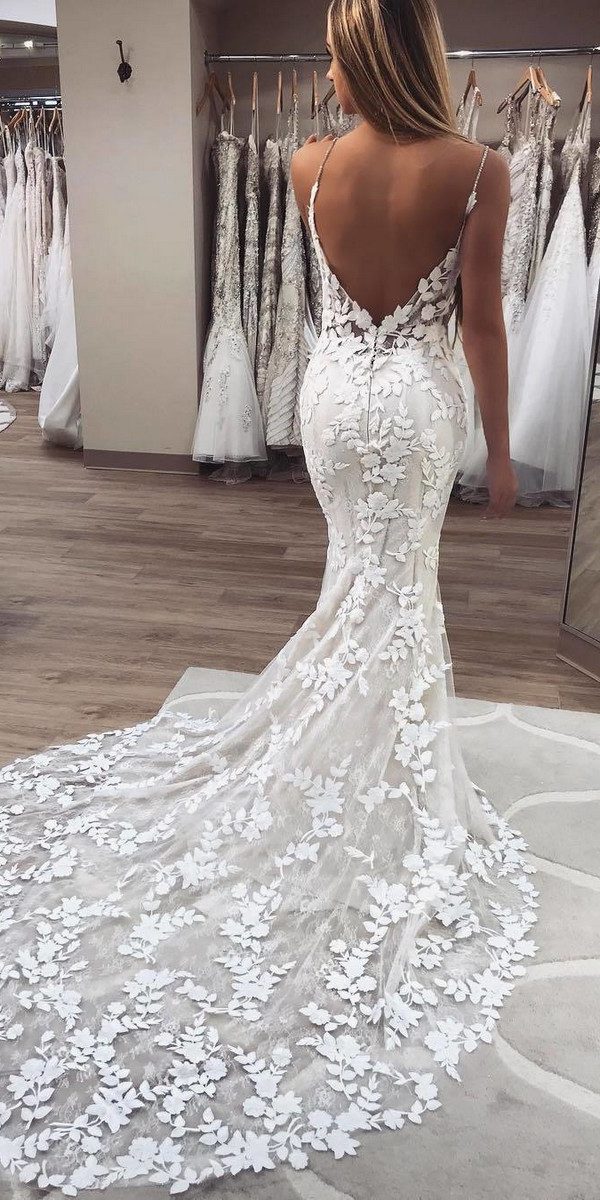 Mermaid Bridal Dresses
These ethereal beauties are some of the best sexy wedding dress ideas you can find. Fishtails are similar in appearance to fishtails, hence their name "fish dress." The mermaid wedding dress is elegant, elegant, and has stunning silhouettes. Whether it's vintage designs or slits and sleeves, this style does not leave behind a woman or body type.
There are tight tapering bodies on mermaids that taper down to their knees. They stress your figure, drawing attention to your slim waist, pronounced hips, and firmer busts. What else does a bride want?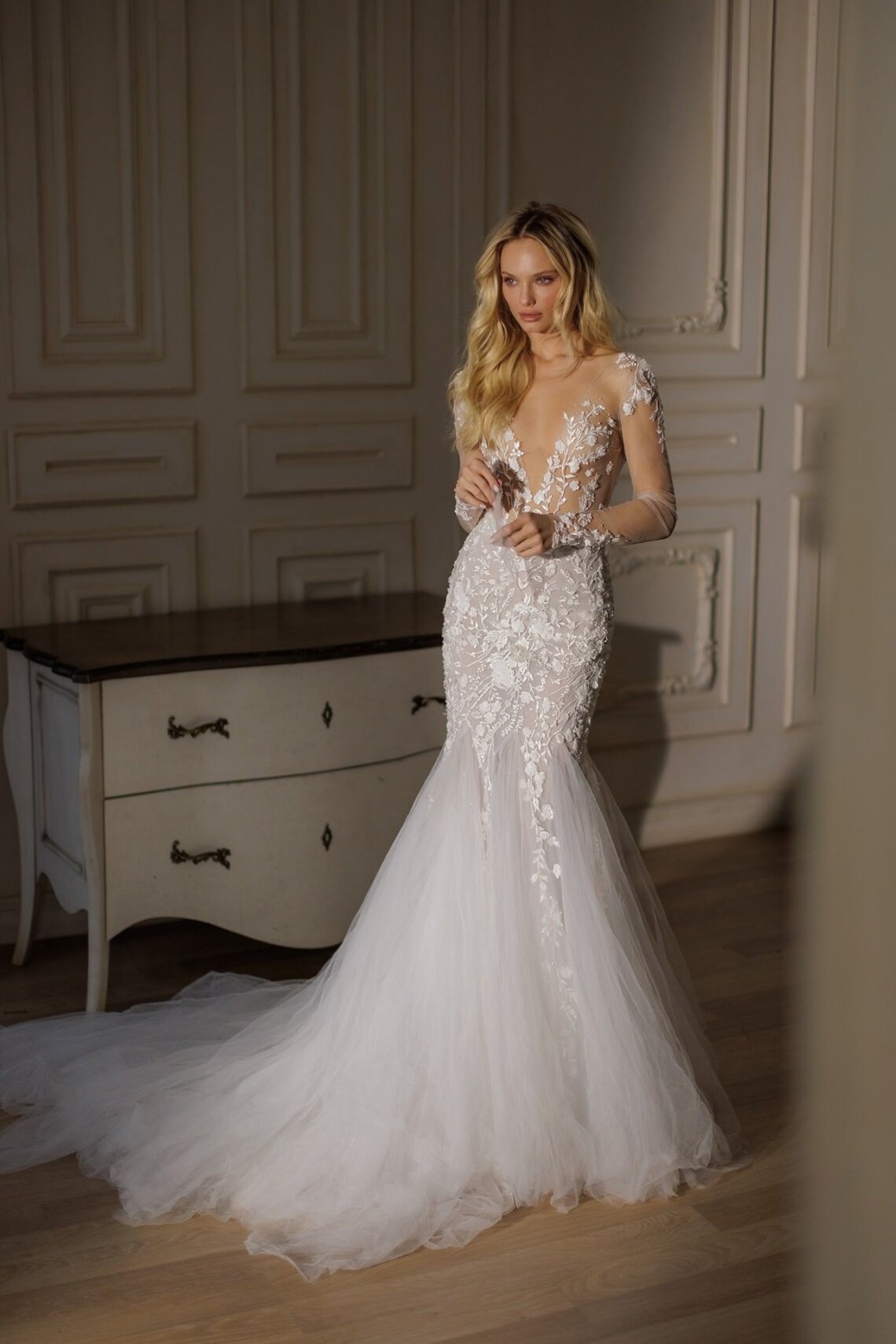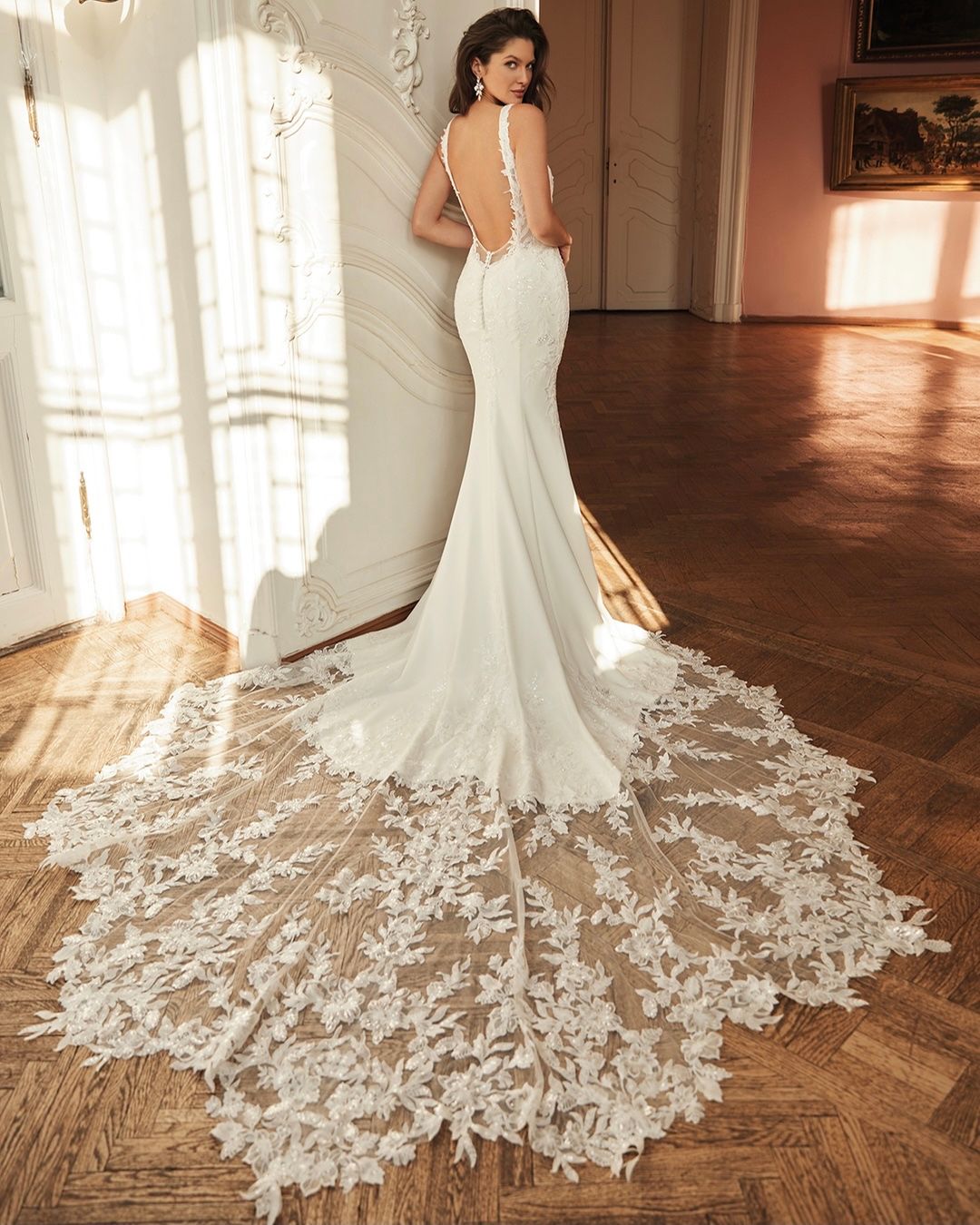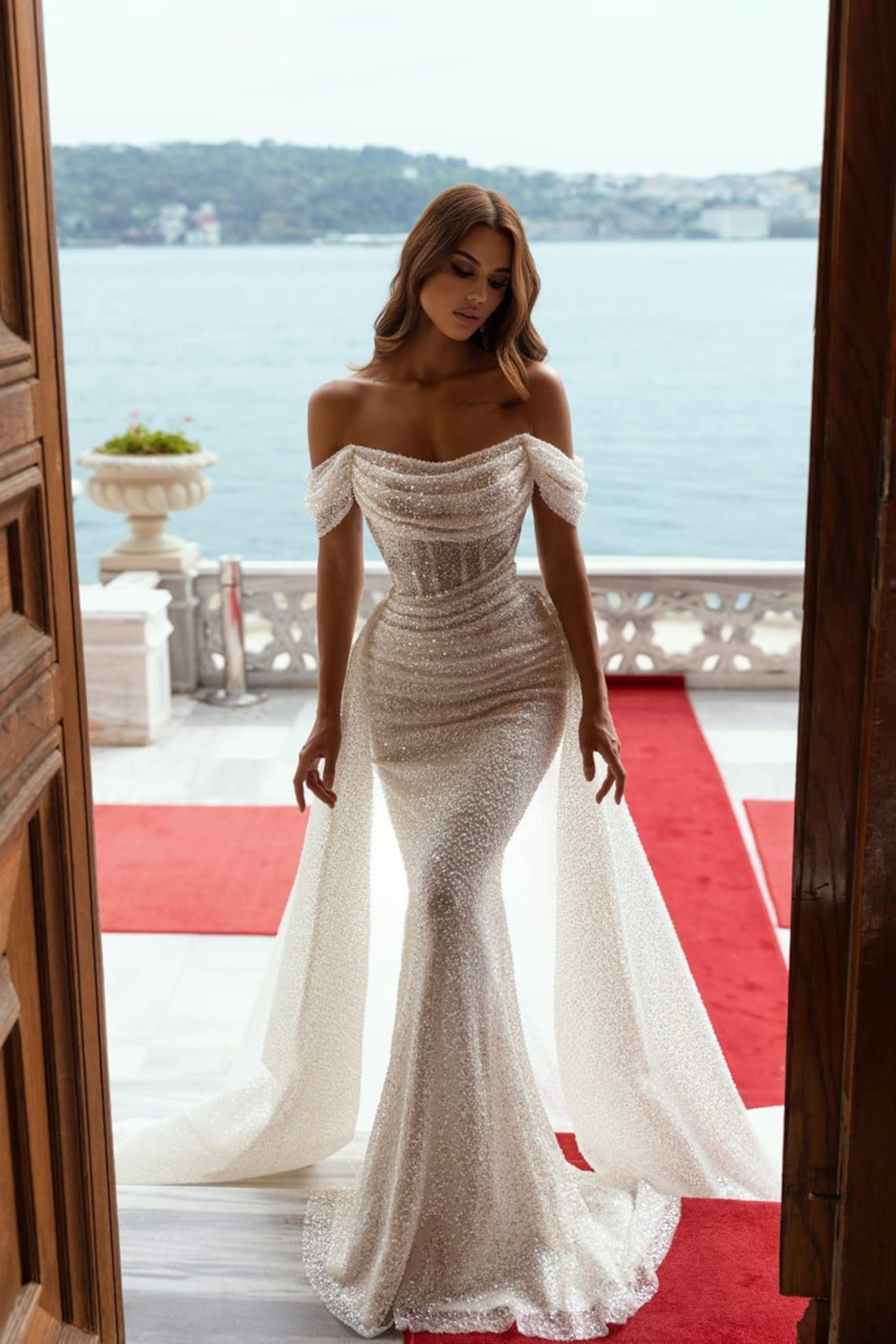 Sexy Beach Wedding Dresses
Many couples will want to put a "sexier" twist on their wedding dresses. This is easily done with a beach wedding dress. Include a statement necklace, a lace shrug, and a statement fascinator to make them fashionable. Add on a sky-high wedge sandals for a chic finish.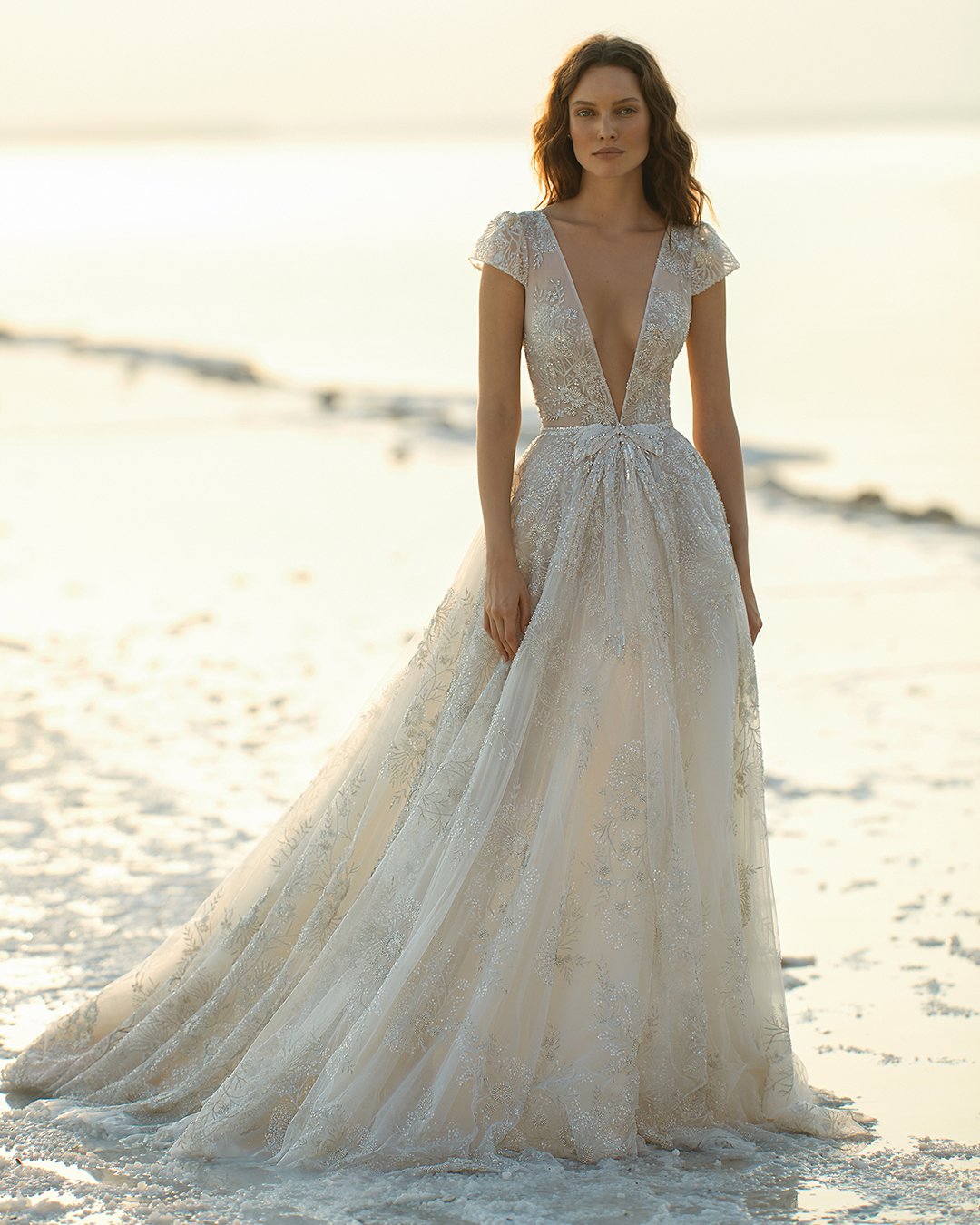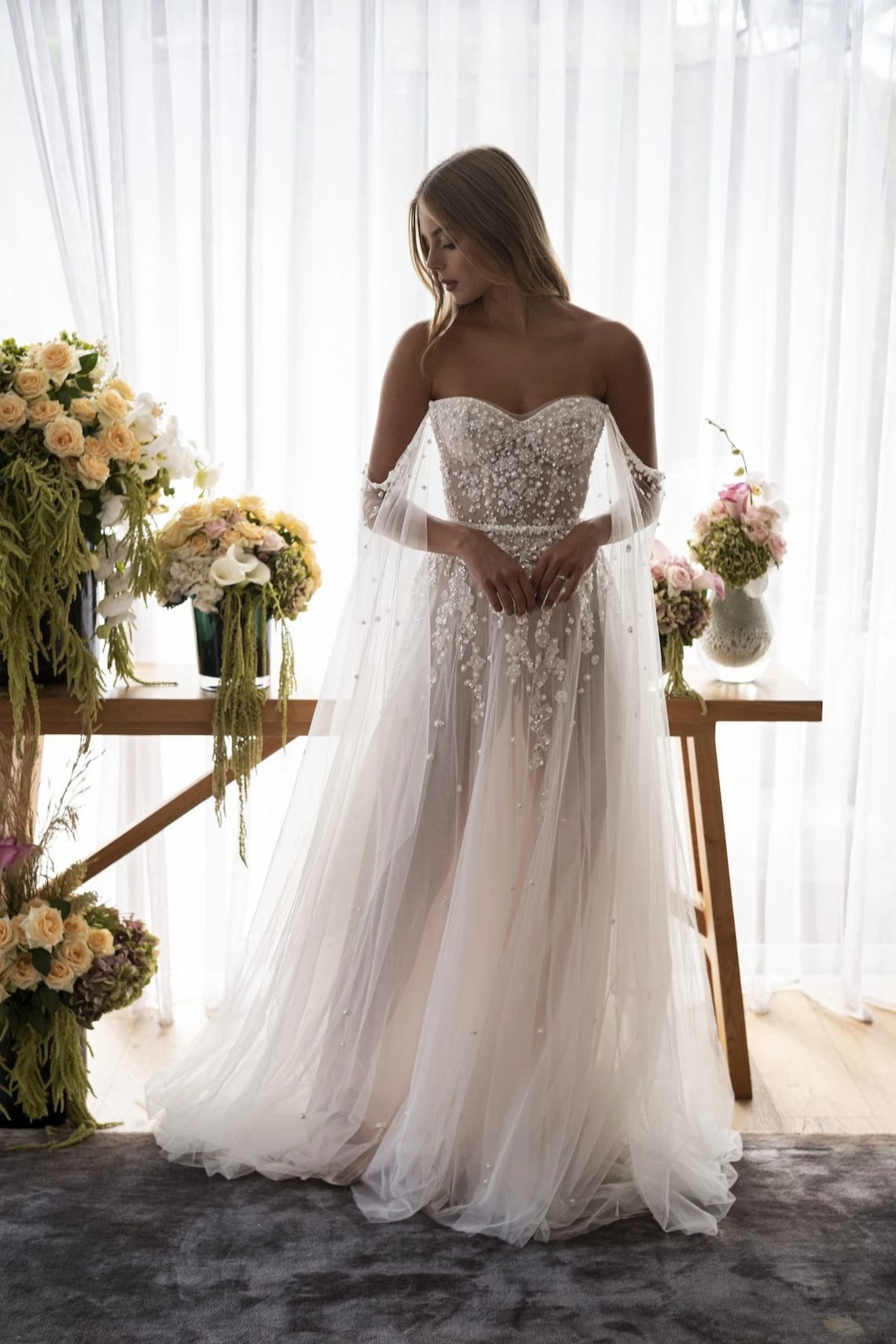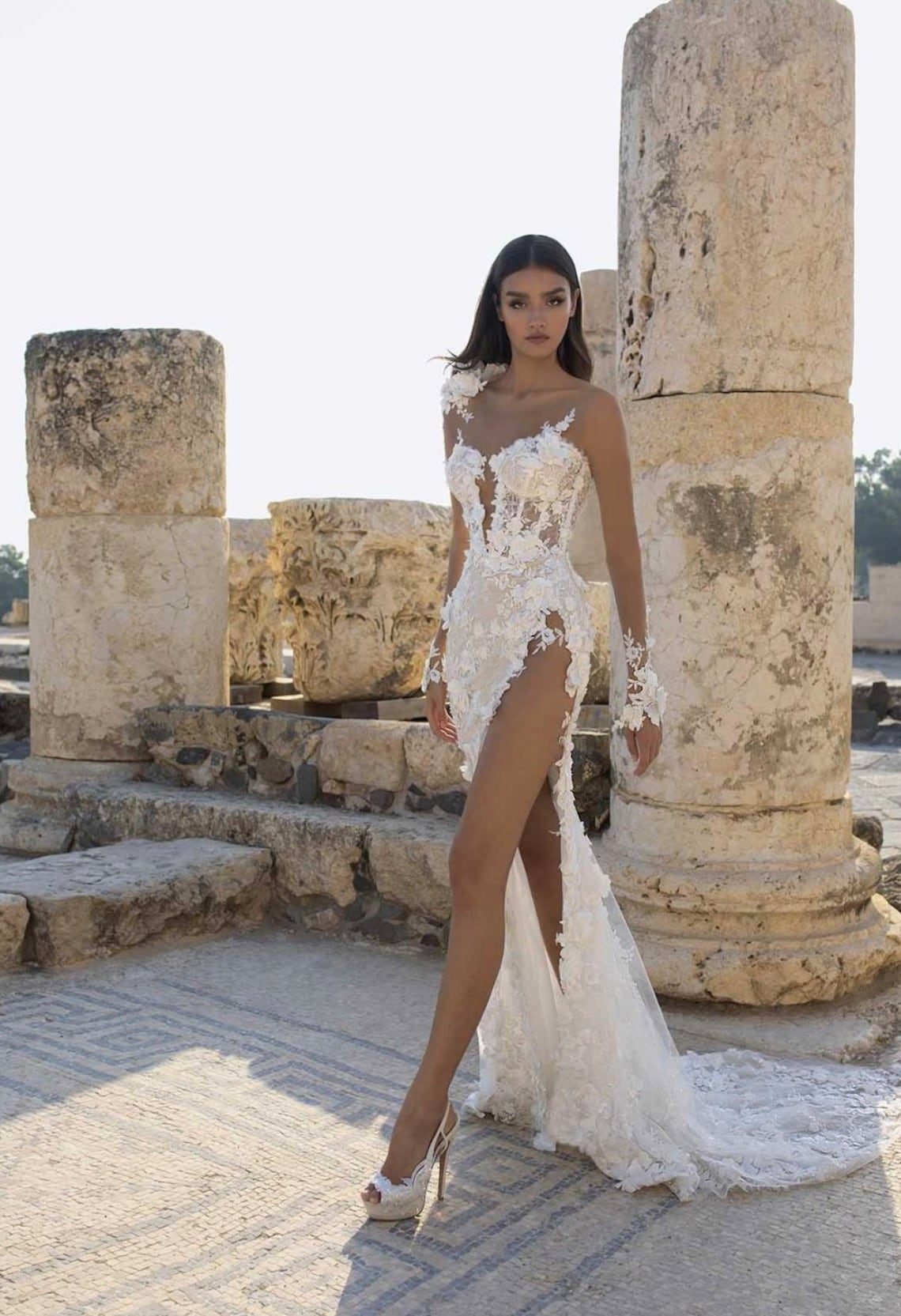 Who says beach wedding dresses are drab and no fun? Dress your wedding gowns in sexy styles to say your vows. For the perfect fit, choose from sophisticated midi lengths, summer frocks, or asymmetrical silhouettes. Choose high-low or shorter hemlines in breathable and relaxed materials, like crotchet, cotton, or swingy chiffon. You can embellish these dresses with lace trim, floral appliques, or eyelet embroidery for a beachy look. For a dazzling look, you can also choose from flouncy tiers, loose lace, and sheer panels. That's great because you can wear these dresses even after the wedding.
Buying the hottest wedding dress that suits your body is a vision achievable. Consider a silhouette that embraces your curves if you want to show them off. Or opt for a high fitted waist and long loose skirt to hide your waist. For wider hips and thighs, try on a couple of A-Line dresses, and if you are pear-shaped, diagonal drapings are perfect. Try on many dresses until you find the one that takes your breath away.
If you want to snag sexy unique wedding dresses, use a bridal stylist! The stylist has access to a ton of designers who can offer you varieties. More so, your bridal stylist will help you verbalize your style, ensure a great experience and make your vision a reality.
With so many sexy wedding dresses to choose from, it can be hard to know where to start. That's why we've put together a list of 20+ ideas that will help get you started on your search. Whether you're looking for something classic or something more modern, these dresses will give you plenty of options to choose from. So what are you waiting for? Start browsing our gallery and find the perfect dress for your big day! Have you found a dress yet?