The Perfect Rehearsal Dinner Speech [Examples & Tips 2023]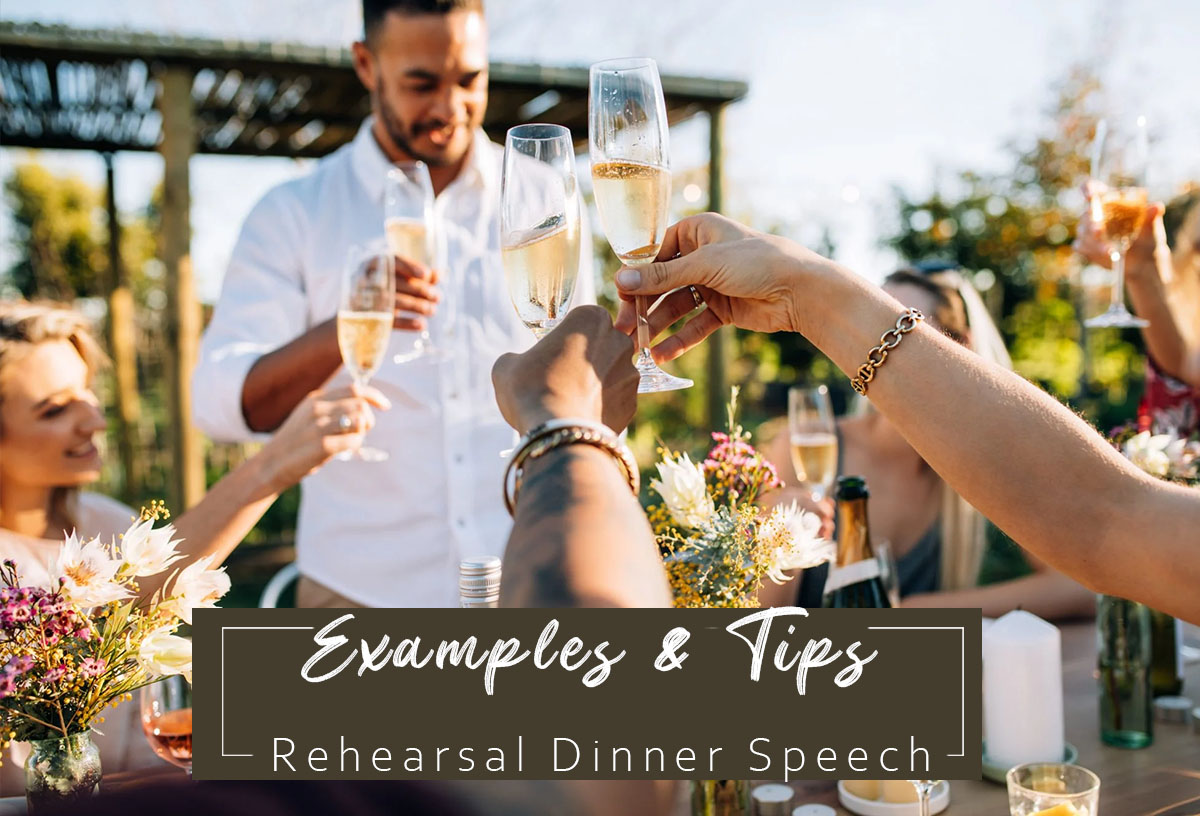 The perfect rehearsal dinner speech is a speech that is short and sweet, but also meaningful. It should be about your relationship with the bride and groom and how they've changed your life for the better.
If you're not sure where to start with writing your own speech, we've provided some helpful tips below.
FAQ
A good speech for a rehearsal dinner doesn't have to be long or complex. Something simple and straight to the point, of just under five minutes, will suffice. Some of the best rehearsal dinner speeches can be saved in the notes on your smartphone, on flashcards, or even word for word on a sheet of paper.
Traditionally, rehearsal dinner speeches are given by the Father of the Bride or the Father of the Groom. Sometimes the Maid of Honor, Best Man and Bride, and Groom can give short rehearsal dinner speeches or toasts of their own, but it is not mandatory.
Rehearsal Dinner Speech Examples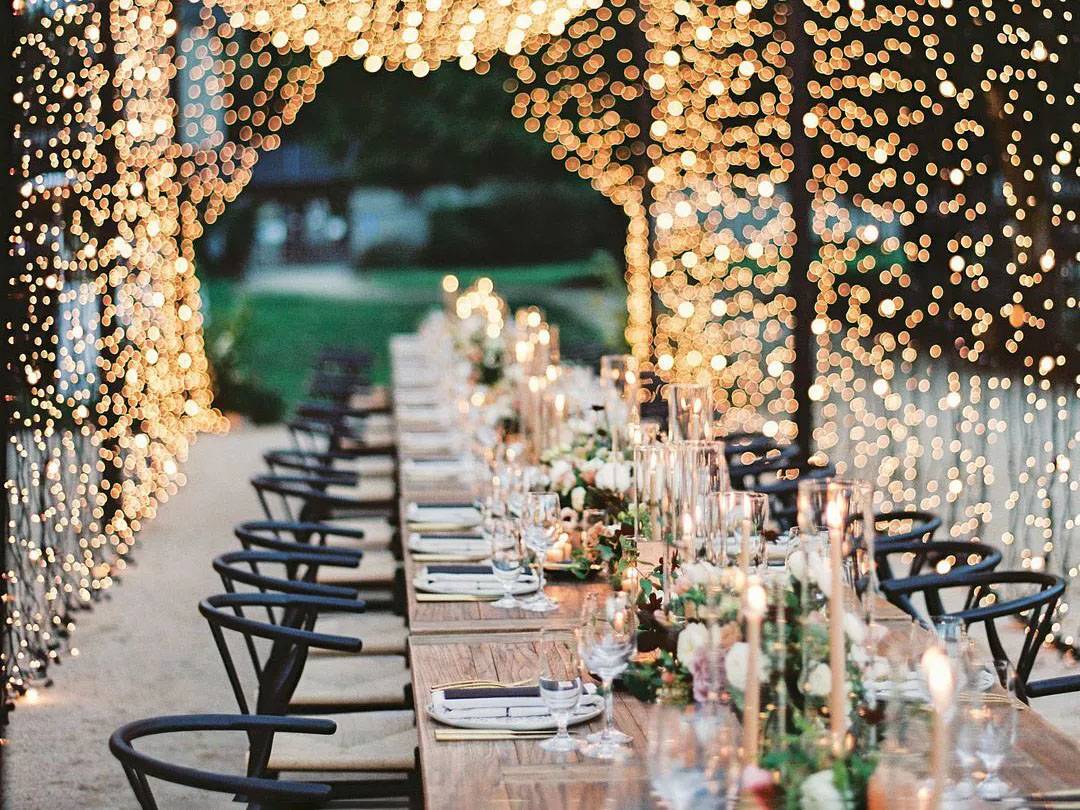 Father Of The Groom Rehearsal Dinner Speech Samples
Wedding rehearsal speeches are customarily given by the groom's father. It's a day to introduce himself, welcome everyone, talk about his son, the bride, and the couple. In addition, he thanks everyone who helped, gives advice, and toasts to the couple.
[Groom,] as your father I am very proud to know you. I have had the rare pleasure of watching you grow from a little baby into a wonderful young man. You cannot possibly know how pride I am of you and how much I love you. Congratulations to you and your lovely wife on your wedding day.
Having a son has been my greatest blessing in life. In many ways, [groom] is like my mini-me and my twin. But over the years, he has grown and he has become his own person. While I have tried to teach him many things over the things, he has taught me caught a few important things as well. [Groom] is someone who really cares about people and he will always go the extra mile for the people in his life. I know that my son will make an amazing husband and God-willing, a spectacular father one day. Let us all raise a glass to [groom] and his lovely bride, [bride.]
Here are some hopes and dreams from a devoted father to his loving son on his wedding day. I hope that the two of you live a life together that is long. I hope that this shared of life of yours is full of joy, laughter, abundance, love, and many other good things. May you always have each other to lean on.
Father Of The Bride Rehearsal Dinner Speech Ideas
The father of a bride goes after the father of the groom. He will thank guests and daughter's parents-in-law during wedding rehearsal dinner presentations. He will also welcome the new son-in-law and make a toast to them.
[Bride] and [groom,] as I look at the two of you in your beautiful dress and your nice suit, I am reminded a bit of my own wedding day where there was plenty of excitement, love, and of course some nervousness as well. Take it from someone who has been married for many years. Being in a successful marriage requires falling in love many times, and always with the same person.
When you are a parent, you always want the best for your child. My daughter was no different. So it should come as no surprise now that I am thrilled that she has met the person of her dreams. Someone who is her equal, her better half, and a wonderful person. [Groom,] I welcome you into my family and I know the two of you will keep each other very happy.
I have always wanted the best for [bride.] From the best teachers and schools to friends that were a good influence on her, you can be sure that I always wanted my daughter to have the best things in life. But she found [groom] all on her own. You can call it fate or pure luck, but whatever the cause, I am glad that they have found each other.
The Best Man Dinner Speech Examples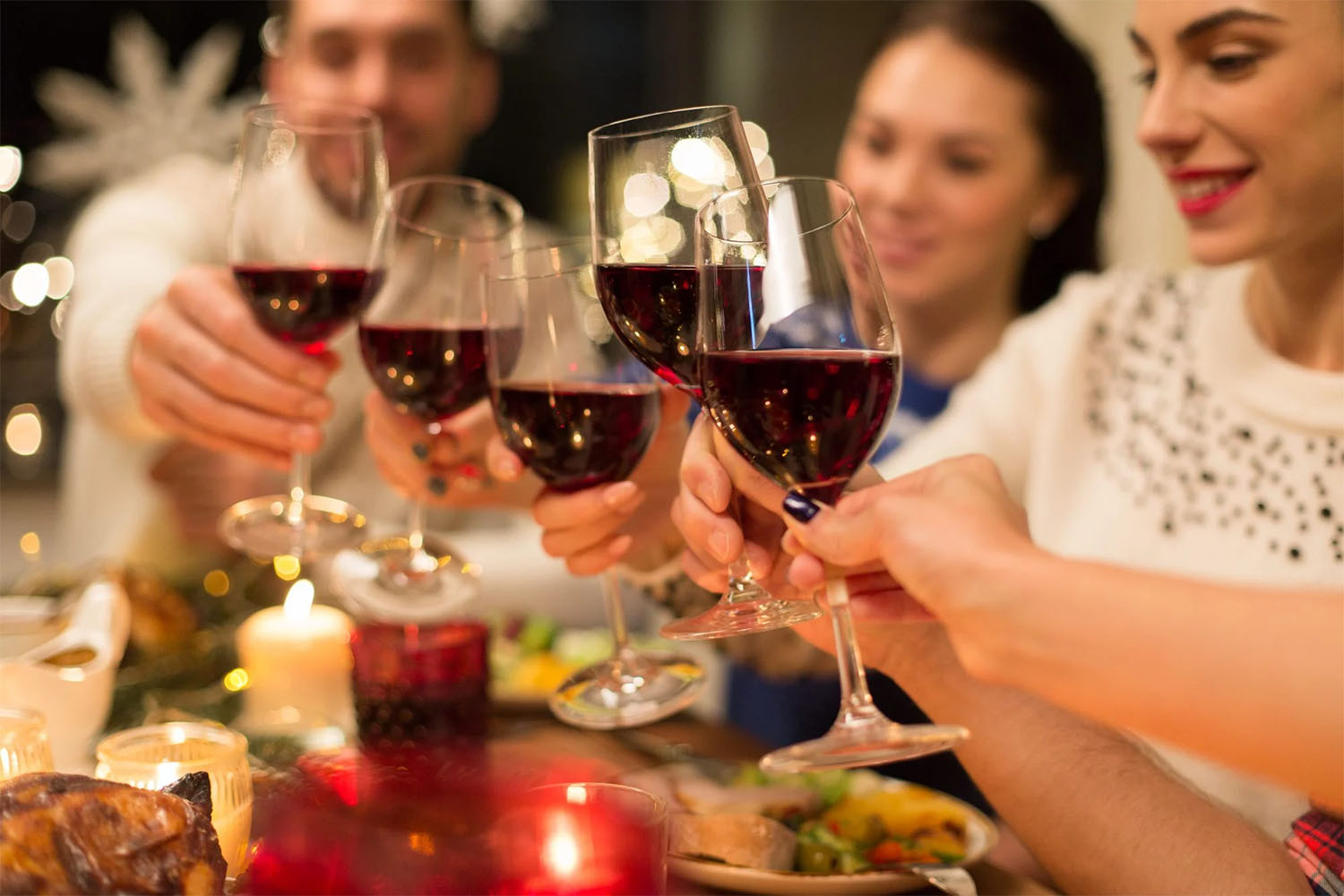 It's not customary for the best man to say a speech. But if he must, he will keep it between two to three minutes. He'll thank everyone, say something sweet about the couple, throw some jokes and make a toast.
So the big day is tomorrow and I am a bundle of nerves. I can only imagine how [bride] and [groom] are feeling. But it is a happy occasion and it will be a day full of love and celebration. I know that I do not just speak for myself when I say that I cannot wait to see what tomorrow brings.
Hello everyone, can I have your attention for a moment? I would just like to thank [bride] and [groom] for putting their hearts and souls into this wedding, this special day that we have all been anticipating for a very long time. Thank you both for including us in this special day. Tonight's rehearsal and dinner is just a taste of the celebration that is yet to come. Let us all raise a glass to the lovely couple and the upcoming wedding day.
A lot of blood, sweat, and tears has gone into planning this wedding. And tomorrow is the big day. So thank all of you for coming here to support [bride] and [groom], who both mean so much to me. I cannot wait to celebrate this wedding with all of you.
Maid Of Honor Rehearsal Dinner Speech Quotes
The maid of honor is close to the bride. So she'll share her experiences with the bride through the chance she had. She will tell stories about the couple, and she will finish with a toast to a happy future.
Hi everyone, I am a friend of the bride, and after getting to know him, I have become quite good friends with [groom] as well. Watching the love that has blossomed between these two has just been magical and I am so happy that my dear friend has found the perfect match for her.
As I look around this room, it warms my heart to see all of the love in here that people have for [bride] and [groom.] If you have been in a wedding before, you know that it takes a lot of hard work and planning. It truly is a group effort and this rehearsal is the last thing on the to-do list before the big day. I know [bride] and [groom] are so happy and grateful to have you all here and I am so lucky to get to meet and eat with all of you.
As I look at the face of close friends and family members that are here at this rehearsal dinner, I am happy to know that [bride] and [groom] have such a great community behind them. To have that type of support from the people that you love is truly invaluable. Believe me when I say that this wedding would not have been the same without all of you.
Bride And Groom Rehearsal Dinner Speech Examples
The bride and groom are centers of attraction. They have a duty to thank everyone that helped prepare for their day until that point. They will also gush about each other and how they can't wait to tie the knot.
While getting through a wedding rehearsal is certainly not the most fun thing that you can do on a Friday night, it will certainly help with the wedding tomorrow. I also want to thank you all for your enthusiasm, and for showering us with your love. Your support means the world to us. Now we get to relax and eat and I promise you that tomorrow is going to be a fun day that we will all remember.
I want to thank all of you for making it to tonight's wedding rehearsal. It is a crucial part of making sure that the wedding tomorrow will go smoothly. I know that many of you could be doing something else really fun tonight, but instead, you are here helping us get ready for our big day, and for that, we are very thankful.
Hello, everyone. I want to thank you from the bottom of my heart for coming to the rehearsal dinner. It means to world to us that all of you are here with us tonight to help us prepare for our wedding. Now eat, drink, enjoy yourselves, and get a good night's sleep. We all have a huge day ahead tomorrow.
Mother Of The Groom's Wedding Rehearsal Dinner Speeches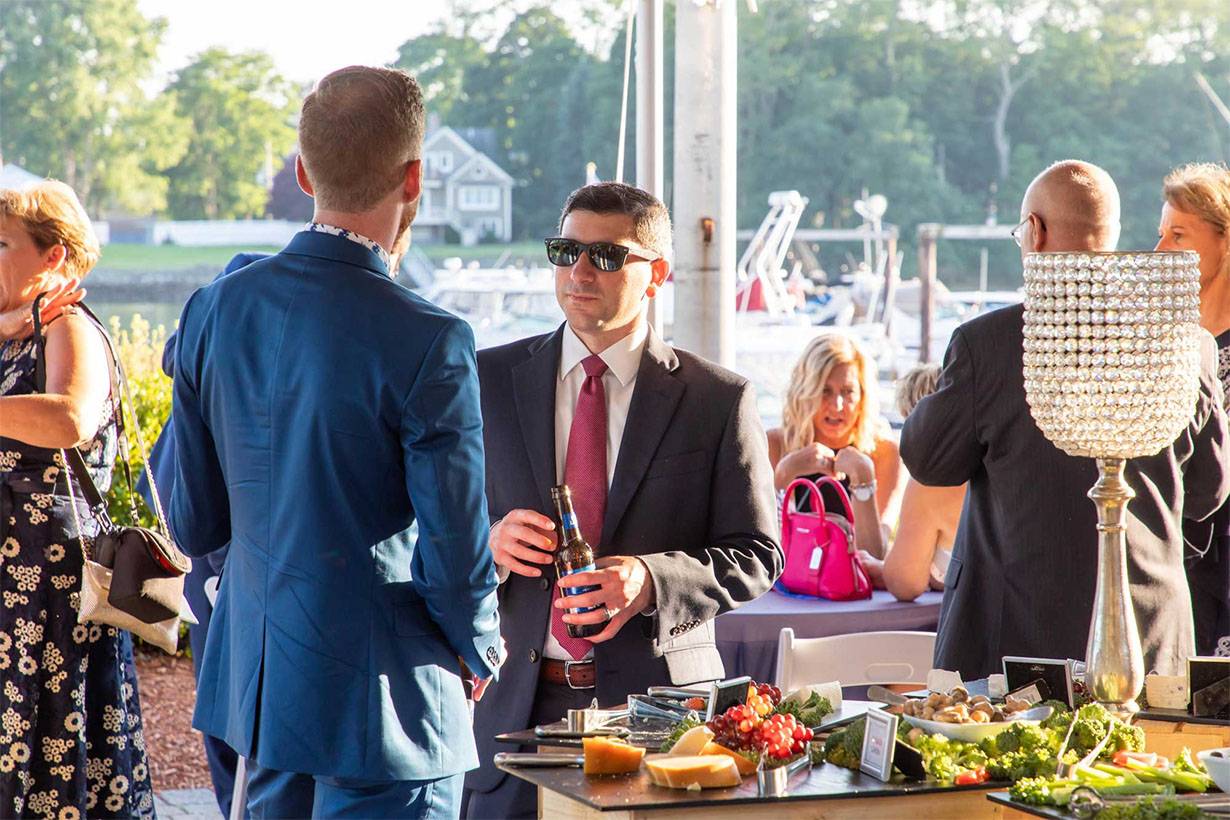 She seldom gives a speech at the wedding, so here's her time to shine. She'd state how proud she is, bless him and his wife to be, and thank everyone present. See the mother of the groom's wedding rehearsal speech samples below.
I'm Lizette, the mother of the groom and I thank everyone for being here for my son and his wife. Bryan, you've always been a son after my heart, one I'm proud of. And I couldn't be more proud of the man that you've become. Being your mom, my joy knows no bounds that you found the one, Alicia, who will love you forever. I am certain that you'll cherish, respect, and love her till eternity. I've got a great son and I'm thankful for everyone who gave a hand in raising him.
I fell in love the first day I laid my eyes on you Bryan. From a charming baby to a bubbly toddler and a curious smart child. And then like a dream, the next thing I knew, Bryan is a man.
The man you've become is one I'm proud of. Everything you've done has made your family proud. And as you set off into a journey of forever bliss, I couldn't be happier. I wish you only the best marriage has to offer.
Mother Of The Bride's Wedding Rehearsal Dinner Speech
The mother of the wedding's speech is emotional. This is an opportunity to show your daughter how much you love her. Also, it's a great time to remind everyone of the wonderful relationship she has with her dad.
Hi everyone, I'm Lisette, the bride's mom. It's common knowledge as parents that we love our kids with our hearts. And watching them grow up can be bittersweet. They make you so proud but you keep losing those little moments when they depended on you. Now my baby is a lady, and I'm delighted she found a groom deserving. May they both have a healthy, long, happy and fulfilled life together.

The prayers for my daughter never cease, just like every good mom. This isn't because she makes me unhappy, but because I'm naturally worried and want her to have the best. She's honest, giving and empathic and I wanted her to experience only happiness. But you see, I didn't know what I prayed for till I saw her groom. My ever happy daughter now has a permanent sparkle in her eyes, one I've never seen before. She's complete with him and this is my biggest blessing.
How To Write Rehearsal Dinner Speech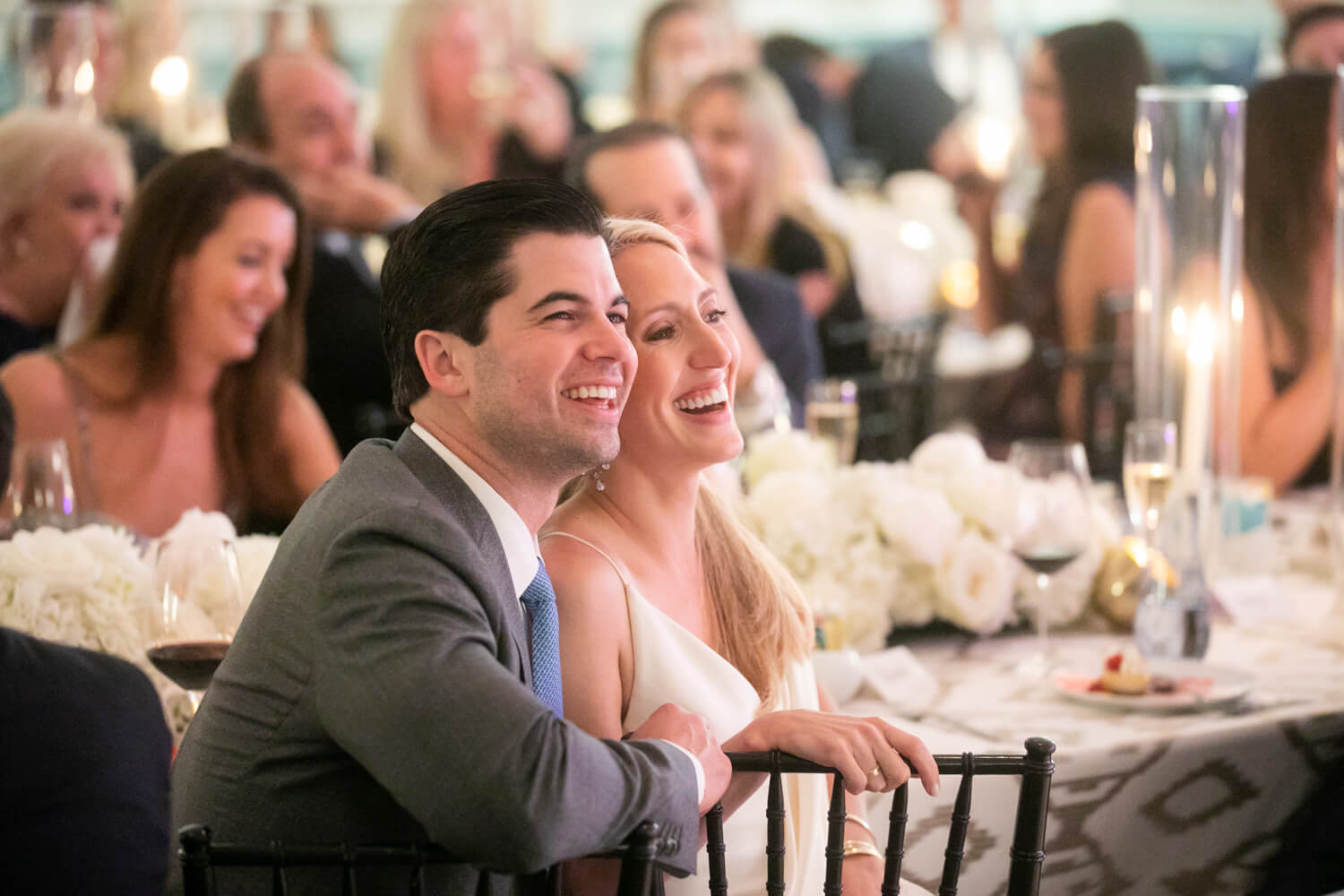 There are a few common guidelines you can follow whether you are giving a father of the bride speech or a maid of honor speech.
In an introduction, ask for a few basic questions, then say hi, welcome everyone, and welcome everyone to rehearsal dinner. Next, express your joy for the upcoming wedding celebrations of the groom and bride. Here are some rehearsal dinner speeches that can also serve as a base for wedding toasts. Keep it brief.
Hi, everyone, and thanks so much for being here tonight. I'm the groom's dad, George, and I hope you all are looking forward to this beautiful wedding as much as I am.

Good evening everyone and thank you very much for being here to celebrate Jessica and Tony's wedding. My name is George. I am the groom's father and I am so excited to be a part of such an important occasion.
Next, you could tell a story; this would be a good place to insert some wedding quotes. For some funny rehearsal dinner speech ideas, you could include some anecdote related to the couple on how they met, or something sentimental from either of their childhoods. Could be a sweet memory of the girl the bride used to be or the boy that the groom was.
Try to finish with something sentimental. Say something heartfelt about the couple or the wedding and your wishes for them. Another way to conclude would be with one or two wedding toast quotes and have the guests raise their glasses to the happy couple.
Wedding Rehearsal Speeches Toasts
The rehearsal dinner is intimate and casual, making the wedding rehearsal speech a greater and humorous expression. There is no hard-fast rule regarding who delivers the toast, but it's celebratory and ends the speech. Below are a few sample programs.
A people so rare, two hearts so pure, two spirits uniting to become one forever. Here's to my best friends as we get ready to ball.
A toast to the wittiest, to the prettiest, and the truest of all who are true. Here's to you who is all of them in one
A toast to my sweetheart, bottle, and forever friend. The first of them is beautiful, the second of them is full, and the last ever faithful.
I don't need to regale you with the awesomeness that's Juliet. But I can tell you for free that Bryan's mom and I are quite excited to welcome our daughter-in-law. Here is to Bryan and Juliet!
Bryan and I have enjoyed a lifetime of friendship and something that stands out is that he's a lucky man. I mean, look at Juliet tonight and you'll agree with me. Please raise your glasses with me in a toast to them. May they remain lucky for the rest of their beautiful lives.
Sample Rehearsal Dinner Toasts Story Ideas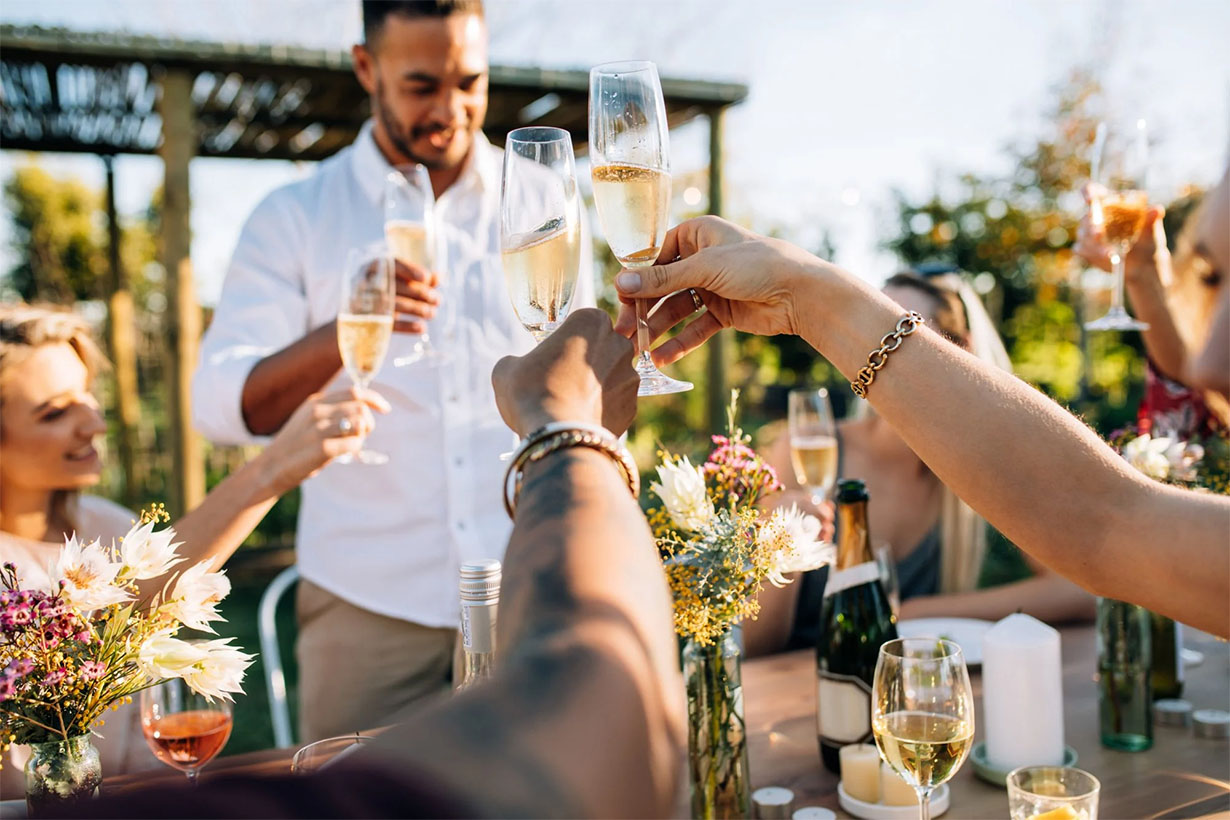 Below are sample story ideas you could use when giving your best man speech, father of the groom speech, or other.
The couple's engagement story
A funny story about a parent or sibling's first impression of the bride or groom
The story of how the couple met
A double date you went on with the couple and what happened
The story of how you met your own partner. You could end this with something sentimental like, "I hope the two of you are as blessed in marriage as I have been"
The Difference Between Rehearsal Dinner And Reception Speeches
A kind of informal wedding reception, the rehearsal dinner usually takes place the night before the wedding, just after the wedding rehearsal. Therefore, the tone of the rehearsal dinner is typically very different from the tone of the wedding reception.
And so many things differ between rehearsal dinner speeches and reception speeches.
The first difference is usually timing. Being an informal affair after perhaps a long day, there might be no rigid schedule for the exact timing of speeches at a rehearsal dinner. These speeches can be made during the course of the dinner or at its conclusion. Speeches and toasts at the wedding reception, however, usually have a more defined timing. They are usually made after the bride and groom have arrived, and before guests begin to have their meal, and then during the transition from appetizer to the main course or to dessert.
The order in which speeches are made at the rehearsal dinner is also less informal than at the wedding reception. At the rehearsal dinner, after the host, usually, the father of the bride or groom is done with his speech, any other guest who wishes to speak can follow. At the wedding reception, however, it is customary that the father of the bride speaks first, then the best man and maid of honor, and then the groom or the host of the event to conclude the segment.
The choice of beverage also differs at each event. While at wedding receptions most couples choose to have champagne for toasts, at rehearsal dinners, there is usually a mix of drinks from water to mixed drinks and sodas, in light of the more relaxed affairs. Speeches at rehearsal dinners might also run a little longer than five minutes due to the lack of urgency, but reception toasts and speeches are usually required to last three to five minutes tops as everything is on a schedule and time.
After all, rehearsal dinner speeches are usually not something to worry about as you are mostly with people who belong to your inner circle, friends, and family. Everyone gets together a lot before the wedding and this is a time when they have a chance to relax, enjoy each other's company and be thankful for the time together and the chance to celebrate together. Whether or not you are giving a dinner speech best man or a maid of honor speech, you may find it much simpler than you expected.