Capture Your Big Day: 6 Top Tips for Preserving Wedding Photos in Digital Memories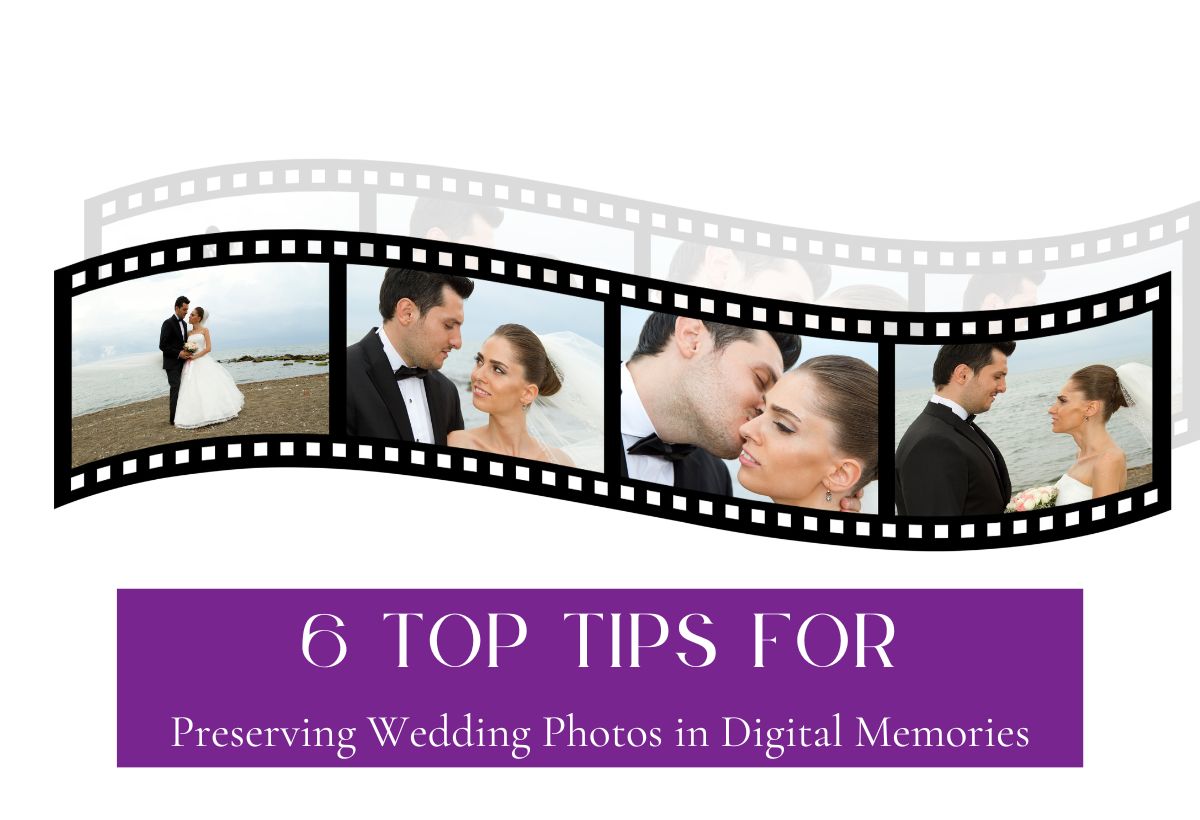 Your wedding day is one of the most special and cherished moments of your life. It's a day filled with love, laughter, and joy, and it deserves to be remembered and treasured for years to come.
While the wedding itself may only last a day, the memories can last a lifetime, especially with the help of digital technology.
In this article, we'll explore six of the best ways to preserve photos and pictures from your big day, ensuring that your wedding memories will remain vivid and enduring.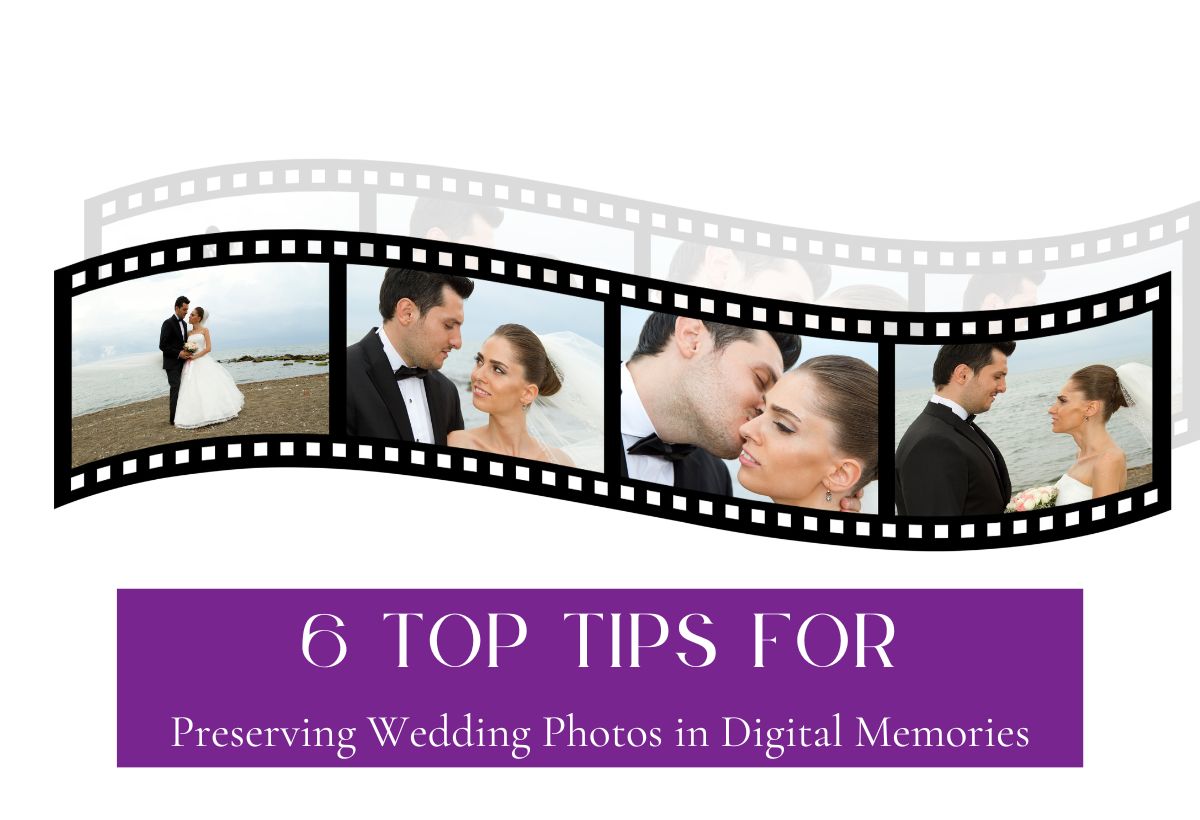 Create a Digital Wedding Album
One of the most traditional and timeless ways to preserve your wedding photos is by creating a digital wedding album. This method allows you to compile all your favorite wedding photos into a beautifully designed, custom-made album.
There are various online platforms and software tools that enable you to design your album, choosing layouts, backgrounds, and fonts to suit your style and preferences.
Digital wedding albums are a great way to showcase the highlights of your big day, from getting ready in the morning to the emotional vows, the first dance, and everything in between.
If you'd like to add a touch of creativity to your digital wedding album, you can even learn how to make a GIF on Mac to include some animated moments from your special day.
With the digital format, you can easily share your wedding album with friends and family, and you can even make multiple copies to distribute to loved ones.
Back-Up Your Photos
Digital photos are a wonderful way to preserve your wedding memories, but they can be vulnerable to loss or damage if not properly protected. To ensure your wedding photos remain safe for years to come, it's crucial to back them up.
Invest in an external hard drive or cloud storage solution to create duplicate copies of your photos. You can also use multiple devices and platforms to safeguard your pictures.
Consider using a combination of physical and digital backups for added security. By storing your photos on both an external hard drive and in the cloud, you'll have peace of mind knowing that your cherished memories are well-preserved.
Use Online Photo Storage Services
Another great way to preserve your wedding photos is by utilizing online photo storage services. Platforms like Google Photos, Dropbox, or Flickr offer easy-to-use, cloud-based solutions for storing and organizing your photos.
These services provide ample storage space and can automatically back up your photos, ensuring they are safe from loss due to hardware failures or accidents.
Moreover, online photo storage services often have user-friendly interfaces that make it simple to organize and share your wedding photos with friends and family.
You can create albums, share links, and even collaborate with others to curate and enhance your wedding photo collection.
Turn Your Photos into a Slideshow
A creative and visually appealing way to preserve your wedding photos is by turning them into a slideshow. Slideshows are an excellent way to relive your wedding day in a dynamic and engaging format.
You can include not only photos but also videos and even captions to add a personal touch. Creating a wedding slideshow is easy with various software tools and apps available for this purpose.
You can add music, transitions, and special effects to make your slideshow truly memorable. Once completed, you can share it with friends and family during gatherings or online, allowing everyone to enjoy the beautiful moments from your special day.
Print Your Favorite Photos
While digital methods are incredibly convenient and efficient for preserving wedding photos, there's something timeless and tangible about printed pictures. Consider selecting a handful of your favorite wedding photos and printing them to create physical keepsakes.
You can choose to frame them, create a collage, or even design a photo book that encapsulates the essence of your wedding day. Printing your photos not only provides you with beautiful mementos to display in your home.
It also ensures that these precious memories are preserved in a format that won't be affected by technological changes or data loss.
Create a Wedding Website
In the digital age, creating a wedding website has become a popular and efficient way to preserve your wedding memories. A wedding website allows you to not only share important information about your big day with your guests but also showcase your favorite photos and videos.
You can create a dedicated gallery section where you can upload and organize your wedding photos, making them easily accessible to anyone you want to share them with.
Additionally, a wedding website offers a platform for sharing your love story, your wedding timeline, and even messages from your guests.
It's a personalized and interactive way to preserve your wedding memories and share them with your loved ones, even those who couldn't attend the celebration.
Wrapping Up
Preserving the memories of your wedding day is an essential part of cherishing the moments and emotions you experienced. With the help of digital technology and creative ideas, you can ensure that your wedding photos and pictures remain vivid and enduring for years to come.
These methods will help you immortalize your wedding and relive the magic of your special day whenever you wish. Your wedding memories deserve to be preserved, and with these methods, you can ensure they stand the test of time.