Dress to Impress | Fashion Tips for Special Occasions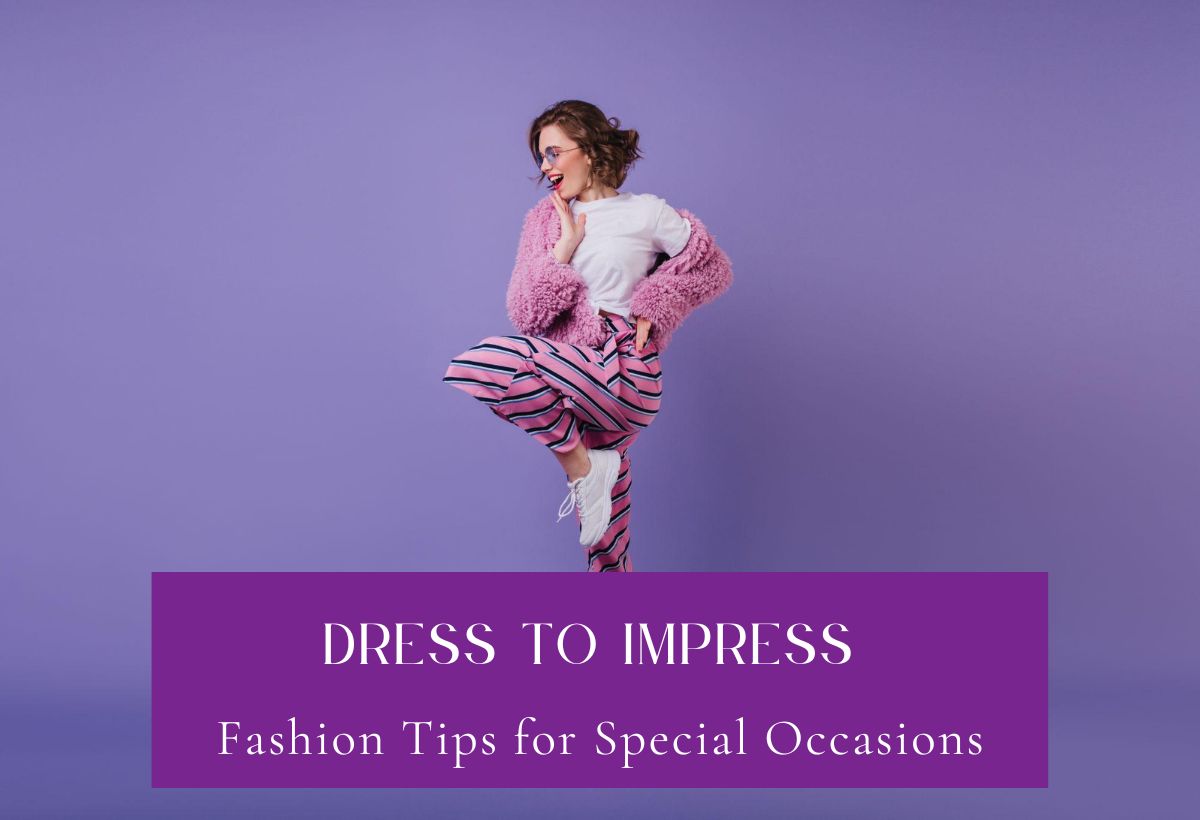 According to recent research, the average American will attend about 8,000 events in their lifetime – about three per week! But with such full social calendars, there will be times when we want to make things easier on ourselves.
I've been covering fashion and jewelry for over a decade and curated some of my most helpful advice and fashion hacks for special occasions. In this article, we'll cover some easy tips and tricks that you can start using immediately, as well as some considerations to make for a long-term change you can adopt for a simpler, more flexible wardrobe.
In navigating the sartorial demands of special occasions, we often face challenges such as the perceived need for a new outfit for each event or the dilemma of styling their existing wardrobe in a fresh and appropriate manner for the occasion. This is where fashion hacks come into play. We're going to examine three steps that you can follow:
Maximize your existing wardrobe: By learning new styling techniques or investing in versatile pieces, you can create varied looks suitable for different occasions without needing a complete wardrobe overhaul.
Make smart purchasing decisions: Understanding the value of quality over quantity and the importance of buying items that suit your style and body type contributes to building a wardrobe ready for any event.
Accessorize appropriately: Accessories can significantly alter the look of an outfit, making it suitable for different occasions without necessitating the purchase of new clothing.
As we delve into various fashion hacks, we will address the steps mentioned above, providing you with actionable tips to dress impressively for any special occasion while making the most of your existing wardrobe and budget.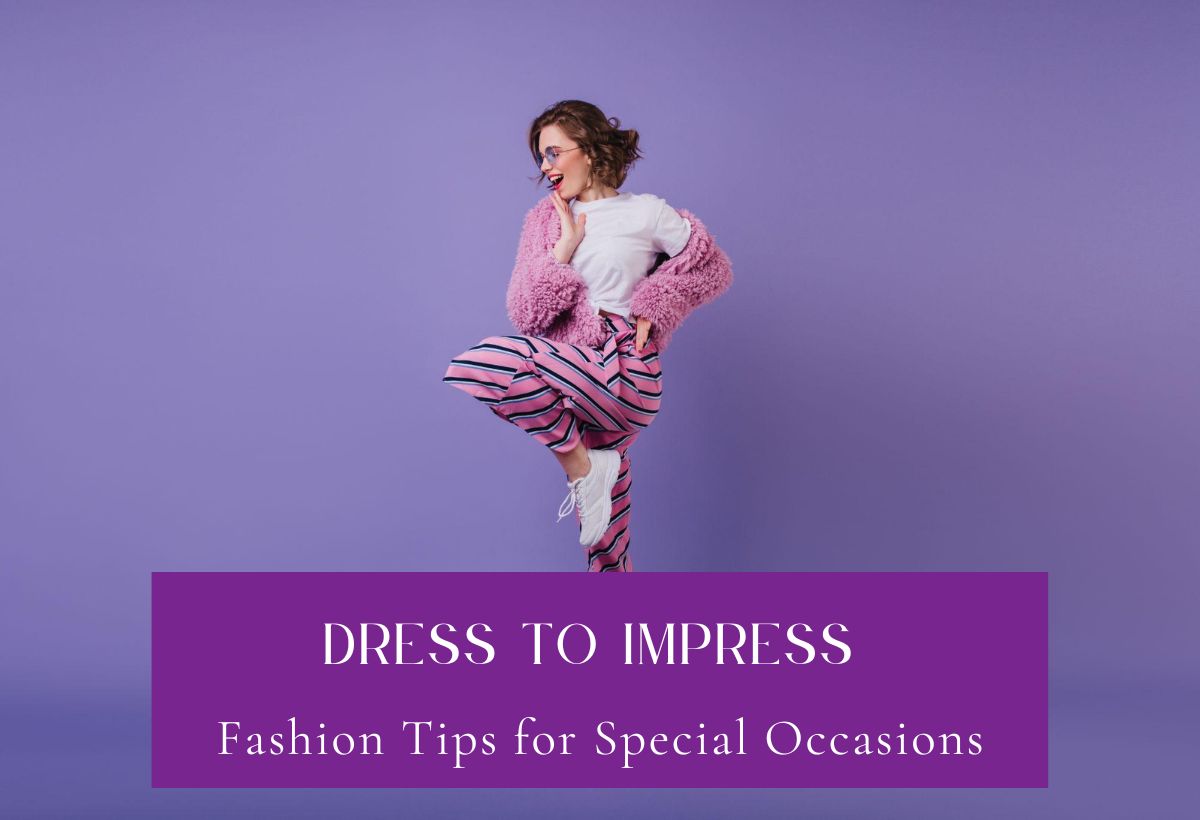 Avoid Over-Purchasing for One Event
A common pitfall many of us fall into when preparing for special occasions is purchasing a new outfit for every event. How bad is it? Some estimates show that we are wearing our clothing less. Over the last 15 years, we've been wearing a single piece of clothing 36% less – that's just 7 to 10 times!
This practice not only strains the planet but also contributes to a cluttered wardrobe filled with items worn only once or twice. Thankfully, mindful thinking can help us save the planet and save money, too. Here are several considerations regarding this issue.
Versatile Pieces Over One-Event Outfits
The single biggest change we can make is through building a wardrobe of versatile clothing. Sometimes, we call it a capsule wardrobe. Simply put, it's a foundation of essentials that can be mixed and matched for the occasion.
Versatile clothing can be styled in various ways and worn to different types of events. This enhances both the utility and longevity of our closets! Secondly, it's way more cost-effective.
Over time, the cost-per-wear ratio dips significantly, making this approach an economical choice. And it's sustainable. If you learn to avoid the fast fashion cycle, you're making a choice to promote a more sustainable approach to fashion.
Tips on Choosing Versatile Pieces
Building your foundation of clothing essentials is easy when it comes down to it. There are three tips I give when consulting with others looking to reduce their closet clutter.
First, opt for neutrals as your base. Colors like black, white, and beige are easier to style with other pieces. Plus, they are suitable for a variety of occasions, whether work or a party.
Secondly, don't neglect your timeless pieces. This can be the classic little black dress or a well-tailored suit. These are pieces that you can go back to time and again when you need something quickly. We'll talk about how to accessorize them for even greater versatility later.
Lastly, look for pieces that you can mix and match across your collection to create different looks. Ideally, these can pair up with two or three other pieces, exponentially increasing your outfit options!
Planning Ahead
Just because you're building a capsule wardrobe doesn't mean you have to be stuck in a small pool of options. There are several things you can do to help keep things fresh and current while still making more responsible fashion choices.
Before you start shopping, conduct a wardrobe audit. Do you have a gap in your closet? Or you may already have two similar items.
How does your calendar look? If you know you are going to visit family at Thanksgiving and attend several Christmas parties, you can plan ahead. You can shop smartly and get more mileage from extra purchases you choose to make during this time.
Seeking style inspiration from various sources like fashion magazines, blogs, or social media can provide new ideas on how to style existing wardrobe pieces for special occasions.
By adopting a more mindful approach towards shopping and opting for versatile pieces over one-event outfits, you can significantly enhance the functionality and sustainability of your wardrobe while still looking impeccable!
Wardrobe Essentials
Okay, we've covered the utility of a capsule wardrobe. Now, we just need to build that foundation of wardrobe essentials. These staples will be a range of clothing items that form a basis for your well-rounded wardrobe. My recommendation is to look at timelessness, versatility, and quality.
Wardrobe essentials typically have a classic style that remains fashionable over time, regardless of fleeting trends. Skinny jeans might be out, and a flared leg might be back in, but you could always wear regular or straight-fit denim.
These pieces can be mixed and matched with other items to create a multitude of looks for various occasions. That same denim could be paired with a plain white tee for a nice casual look or dressed up with a tailored blazer for an office casual look.
Due to their long-term use, wardrobe essentials are often made of high-quality materials that withstand wear and tear. I strongly recommend shopping for natural fibers like cotton and wool, as these materials tend to wear longer and better over time when compared to synthetic options, which tend to be less durable.
1.Common Wardrobe Essentials
Neutral T-Shirts and Tops: Serve as a base for layering or can be worn on their own.
Denim Jeans: A pair of well-fitting jeans is a staple for casual and semi-casual looks.
Tailored Blazer: Adds a polished look to almost any outfit.
Little Black Dress (LBD): Known for its versatility and suitability for various occasions.
White Button-Down Shirt: A classic piece that pairs well with both formal and casual bottoms.
Comfortable Flats and Heels: Footwear that balances style and comfort.
2.Styling Wardrobe Essentials for Special Occasions
Layering essentials with trendier pieces or accessories can create a fresh look for special occasions. This can be adding a blazer to a plain tee and denim, like mentioned above, or swapping in for an interesting piece for a special occasion.
Accessories are a vital tool for dressing a piece up (or down). Like in our previous example, the right pair of shoes and selection of jewelry can really transform how an outfit feels.
Coordinating colors between wardrobe essentials and trendier or seasonal pieces can create harmonious looks. This summer, we were all crazy for Barbiecore, and it's a trend that looks like it'll sustain for the next couple of seasons. But instead of going all out with hot pink, a strategic choice like a top or dress can help you ride that wave without emptying your pockets.
3.Benefits of Investing in Wardrobe Essentials
There are several benefits to investing in a good set of wardrobe essentials.
First, it's simply cost-effective. Their versatility and longevity equals a lower cost-per-wear. If you're like me, you're already grabbing a little treat for yourself when running errands. You might as well earn it!
Second, a simplified wardrobe means simplified styling. No longer do you need to spend hours agonizing over what to choose from your closet! With a handful of trustworthy options, it's a lot easier to decide.
Finally, it's sustainable. With each of us becoming more environmentally conscious, we can do our part by making choices that won't lead to waste. Billions of pounds of clothing are sent to landfills every year by Americans. But only about 15% gets recycled. This is one small step to help make a dent in that number!
Through the investment in and creative styling of wardrobe essentials, you can build a functional and stylish wardrobe capable of catering to various special occasions. This approach not only promotes cost-effectiveness but also encourages a more sustainable and thoughtful approach to fashion and personal style.
Utilize Accessories
Accessories play a pivotal role in the fashion realm, significantly contributing to the overall aesthetic of an outfit. They offer a platform for personal expression and the versatility to alter the look of basic or repetitive outfits, making them apt for a multitude of occasions. This is really the secret sauce for making the most of your budding capsule wardrobe!
Accessories have the power to transform a simple outfit into something more sophisticated or occasion-appropriate. They allow us to inject personal style into our outfits, creating a unique look. Accessorizing is a cost-effective way to diversify the look of a wardrobe without investing in new clothing pieces.
Types of Accessories
Jewelry: Necklaces, bracelets, earrings, and rings can add a sparkle to any outfit.
Belts: They can redefine the silhouette of a dress or a top and add a stylish touch.
Scarves and Shawls: These can add color, texture, and warmth to an outfit.
Handbags and Clutches: Selecting the right bag can complement the outfit and is functional.
Footwear: Shoes can significantly impact the overall look, so choosing the right pair is crucial.
Headwear: Hats, headbands, and other headwear can add a distinct flair to the look.
Tips for Accessorizing
A mix of statement pieces and more subtle options is the best approach for most people. You can adjust this based on your lifestyle, but if you're just starting out, I recommend experimenting as you ease into what feels right for you.
Statement pieces are a great focal piece for many outfits. This can be something like a stunning cocktail ring for a walktail with the girls or subdued statement diamond earrings for the office.
Furthermore, just like your capsule wardrobe, these are pieces that can team up for a more interesting look. For example, a mixture of chains of different lengths and textures is great for layering or just wearing on their own.
Finally, I really suggest looking for things that feel comfortable to wear. Too many times have I bought a ring that looked great, but the fit wasn't quite there. You're wearing these accessories to show off your style and dress for the occasion – having to remove something halfway through doesn't help!
Accessorizing for Special Occasions
Opting for a statement piece of jewelry or a bold handbag can elevate a simple outfit for a special occasion. This is great for the simplified approach that a capsule wardrobe provides.
Selecting accessories that are suitable for the season can add a thoughtful touch to the outfit. This can be some cool spooky jewelry for Halloween or jewel-tone gemstones for the spring.
For themed events, accessories can help adhere to the theme without going overboard with a costume. I love this idea as it ties back into comfort. Sometimes, you'll want to go all out. But if you're not feeling it (or your budget isn't), it's a way to stay on theme without a big commitment.
By strategically selecting and coordinating accessories, you can drastically alter the aesthetic of your outfits, making them suitable for a variety of special occasions. This cost-effective and creative approach to dressing enables a renewed look for each event, showcasing a well-thought-out and personalized style.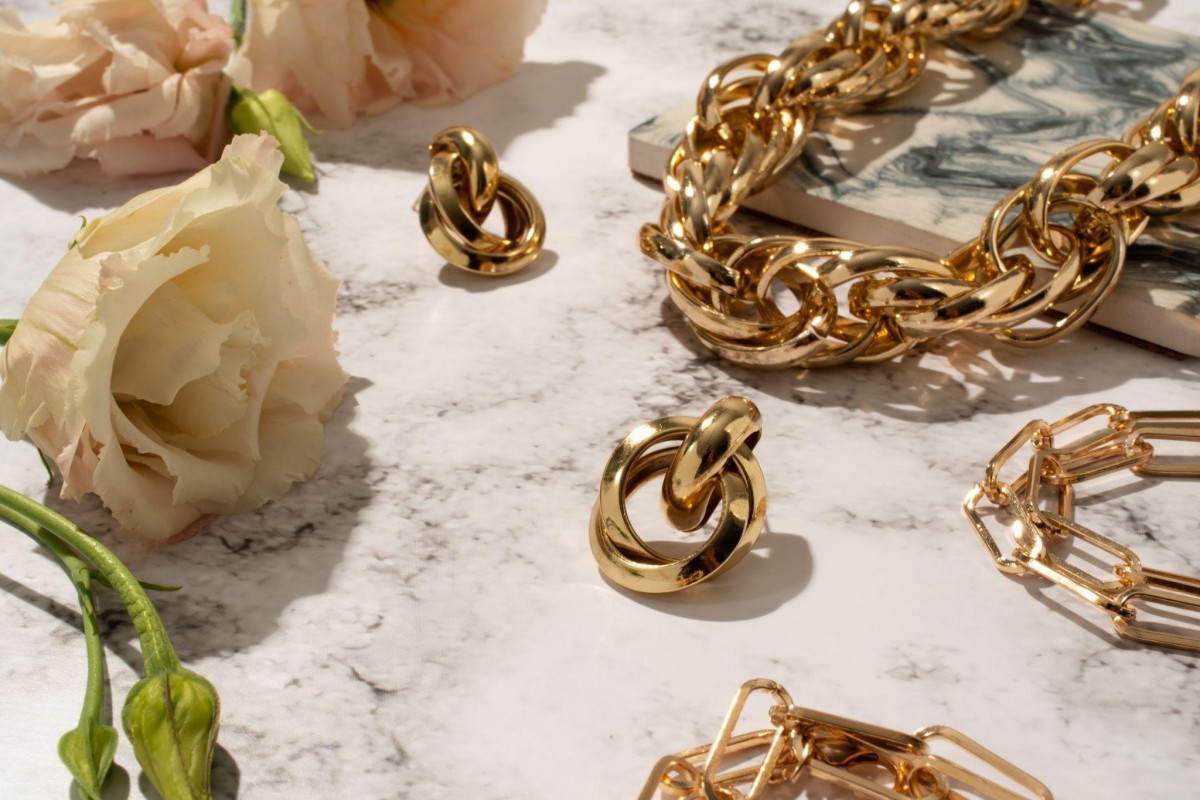 Learn New Styling Techniques
In the dynamic sphere of fashion, continually evolving styling techniques offer a pathway to reinvent one's wardrobe and adapt to occasions without extensive purchases. Learning new styling techniques can enhance the versatility and lifespan of your clothing collection.
Benefits of Learning New Styling Techniques
Acquiring new styling techniques allows you to create multiple looks from a single item of clothing, thus promoting wardrobe versatility. By maximizing the utility of existing wardrobe items, you can save on the cost associated with buying new outfits for different occasions. Styling techniques provide a platform for individuals to experiment and express their unique fashion sensibility.
Sources for Learning Styling Techniques
Platforms like Pinterest, Instagram, and YouTube offer a plethora of styling tutorials and inspiration from fashion influencers and experts. Magazines provide styling tips and showcase the latest trends, which can be adapted to personal wardrobes. Various apps offer virtual styling advice and outfit planning based on one's existing wardrobe. Engaging with professional stylists can provide personalized advice and fresh styling perspectives.
Practical Styling Techniques
Layering: Layering involves wearing multiple pieces of clothing in a way that creates a cohesive and visually appealing look.
Mixing Textures and Patterns: Combining different textures and patterns can add depth and interest to an outfit.
Accessorizing: Incorporating accessories to complement or contrast with the outfit can change the overall look.
Color Coordination: Coordinating colors within an outfit or with accessories can create a harmonious aesthetic.
By exploring new styling techniques, you can significantly elevate your fashion game, making the most out of your wardrobe for special occasions. This not only fosters a sense of creativity and personal style but also promotes a more sustainable and economical approach to dressing for various events.
Customization and DIY Hacks
So, while you can look for fashion inspo with the tips above, the adventurous out there might want to take things further.  Customization and Do-It-Yourself (DIY) hacks are creative avenues for you to personalize, repurpose, or enhance your clothing items, making them suitable for various special occasions.
These methods encourage sustainable fashion practices and provide a platform for unique self-expression.
Benefits of Customization and DIY Hacks
Personalization: You can inject personal style into your clothing, creating one-of-a-kind pieces.
Sustainability: Repurposing existing clothing items reduces waste and the demand for new clothing.
Cost-Savings: Customizing or modifying existing clothing is often more economical than purchasing new items.
Common Customization and DIY Hacks
Dyeing: Changing the color of clothing items to refresh their look or to cover stains and fading.
Embellishing: Adding embellishments like beads, sequins, or patches to enhance or personalize clothing.
Cutting and Restyling: Altering the length or style of clothing items to create new looks.
Sewing and Repairs: Repairing damages or making alterations for a better fit.
Platforms like YouTube and Pinterest offer a multitude of tutorials on customization and DIY fashion hacks. But that's not your only option. Local or online workshops provide hands-on experience and guidance on various customization techniques. Many craft stores offer in-store lessons and workshops for every level of skill. But if you want to keep it old-school, books offer in-depth insights and step-by-step guides on various customization and DIY projects.
Through customization and DIY hacks, you can extend the lifespan of your clothing, showcase your creativity, and ensure your outfits are aptly suited for various special occasions. This practice fosters a more sustainable and personalized approach to fashion, allowing you to stand out and express your unique style at every event!
Smart Shopping
Smart shopping refers to making thoughtful, informed decisions when purchasing clothing and accessories. This approach aims to balance individual style, budget, and wardrobe needs while also considering the broader impact on the environment. Smart shopping strategies are instrumental in building a versatile wardrobe that caters to a range of special occasions.
Principles of Smart Shopping
Quality over Quantity: Prioritizing the purchase of fewer high-quality items over numerous lower-quality pieces.
Versatility: Opt for items that can be styled in multiple ways for different occasions.
Sustainability: Considering the environmental impact of purchases and opting for sustainable brands and products when possible.
Budget Management: Setting and adhering to a budget to avoid overspending.
Strategies for Smart Shopping
Conducting research on brands, quality, and pricing before making a purchase is crucial. The price might be right, but does the brand align with your values? As consumers, it's more important than ever that we make informed decisions when shopping.
This might seem obvious, but taking advantage of sales and discounts for planned purchases is always a smart move. It helps us avoid impulsive buying, which can be harmful to our planning.
This might be my favorite part. Exploring second-hand or vintage shops for unique, affordable, and sustainable clothing options is practically a treasure hunt! There are plenty of unexpected finds to be had that make the experience worthwhile.
By adopting a smart shopping approach, you can cultivate a well-rounded wardrobe that is prepared for a variety of special occasions without compromising on personal style or sustainability. This approach to shopping isn't just financially prudent but also a more conscious and environmentally friendly way to engage with fashion.
Conclusion
Dressing impressively for special occasions often presents a bunch of challenges, ranging from the pressure to constantly showcase new outfits to the burden of buying event-specific attire. However, by adopting a series of fashion hacks and mindful practices, you can navigate these challenges adeptly, creating stylish, occasion-appropriate looks without exhausting your budget or contributing to fast fashion culture.
By intertwining creativity, sustainability, and smart fashion practices, we can not only meet the demands of special occasions but also develop a more mindful, personalized, and economically sound approach to fashion. This holistic approach not only enriches personal style but also contributes to broader conversations surrounding sustainable fashion and mindful consumption. By adopting the fashion hacks and principles discussed, you are well-equipped to step into any special occasion with confidence, style, and a wardrobe ready to impress!