20 Boho Wedding Arches, Altars And Backdrops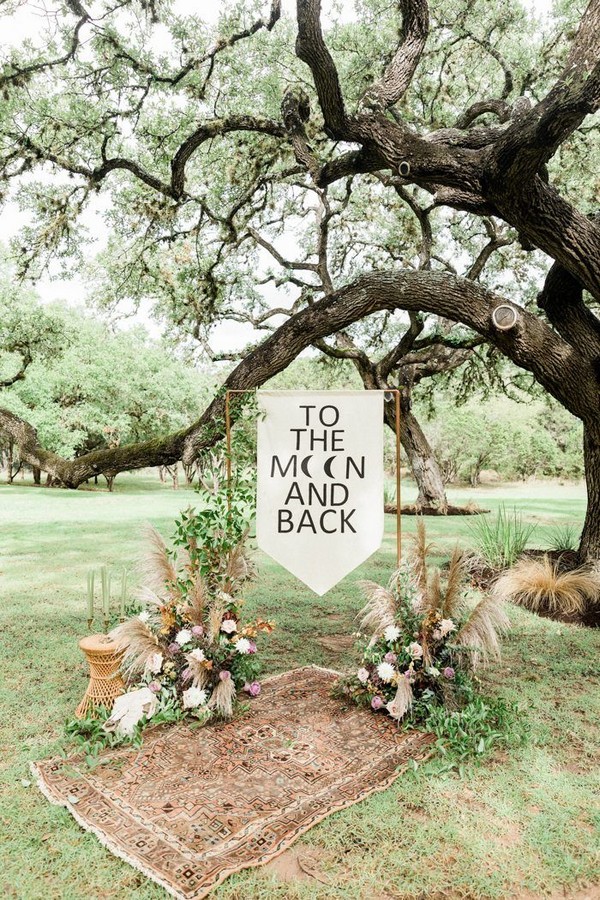 Boho weddings are super popular today, lots of couples choose this theme for a free spirit, for relaxed décor and for being budget-savvy, too. Boho wedding style perfectly blends with lots of other styles, from glam to beach and fits most of venues. Today's roundup is right for those who have decided to rock boho chic wedding style and are now looking for inspiration.
I'd like to inspire you with amazing boho wedding arches, altars and backdrops, which are important to make your ceremony perfect. Some of these have elements of other styles, too, so you will be able to find whatever you like here.
Boho Arches with Bohemian Blanket
A rustic, romantic arbor with a blanket in its center, these arches are perfect for outdoor boho weddings. The lace is simply tied to the arbor's top or hung from the top by ribbon. The idea is to show guests your love for nature and the forest. The effect is beautiful.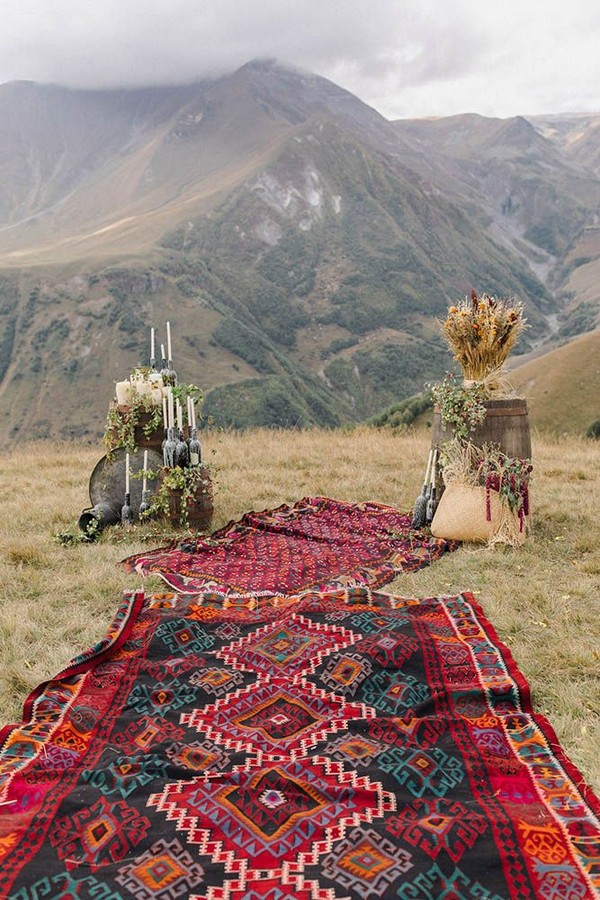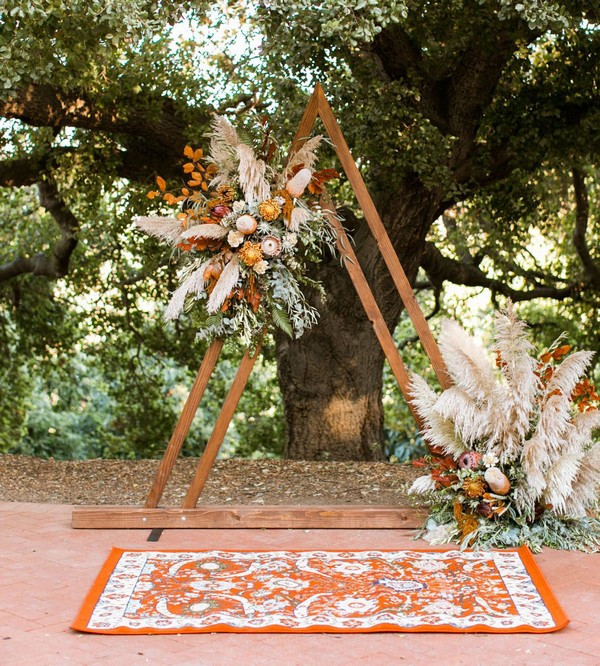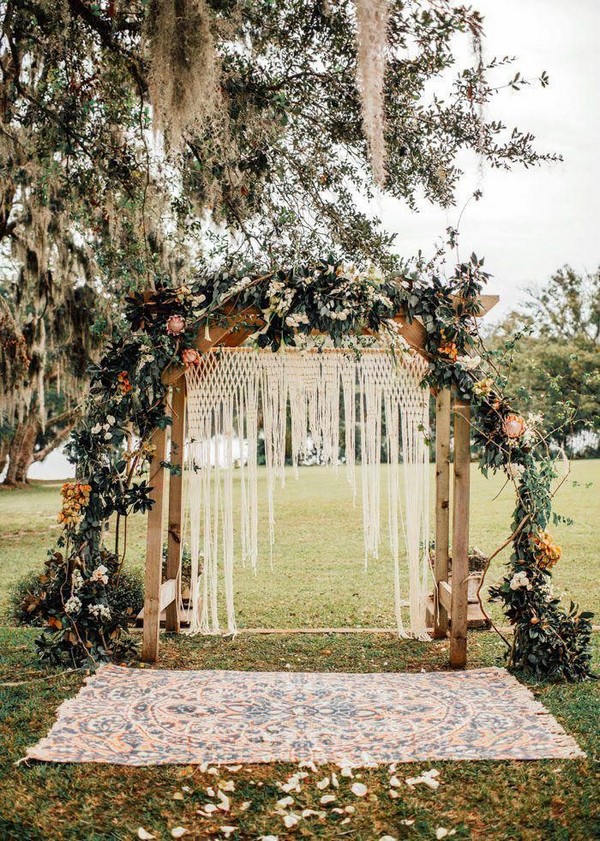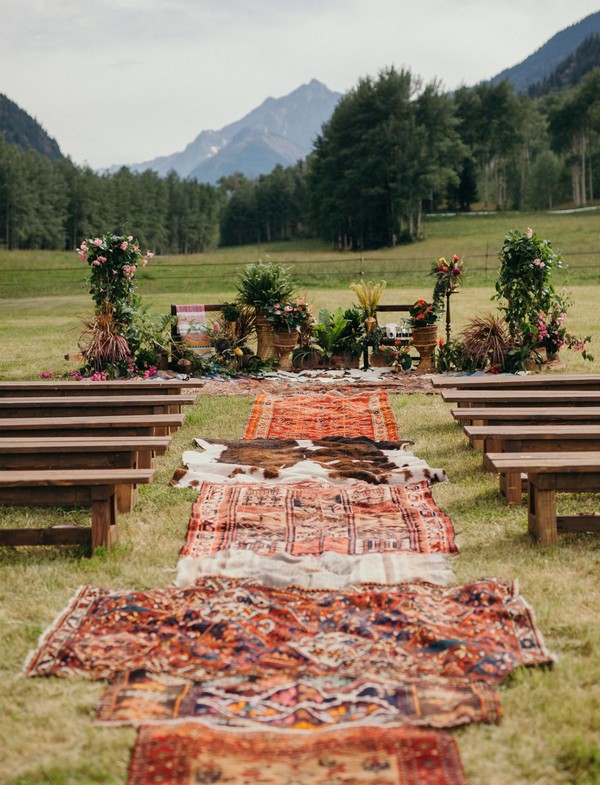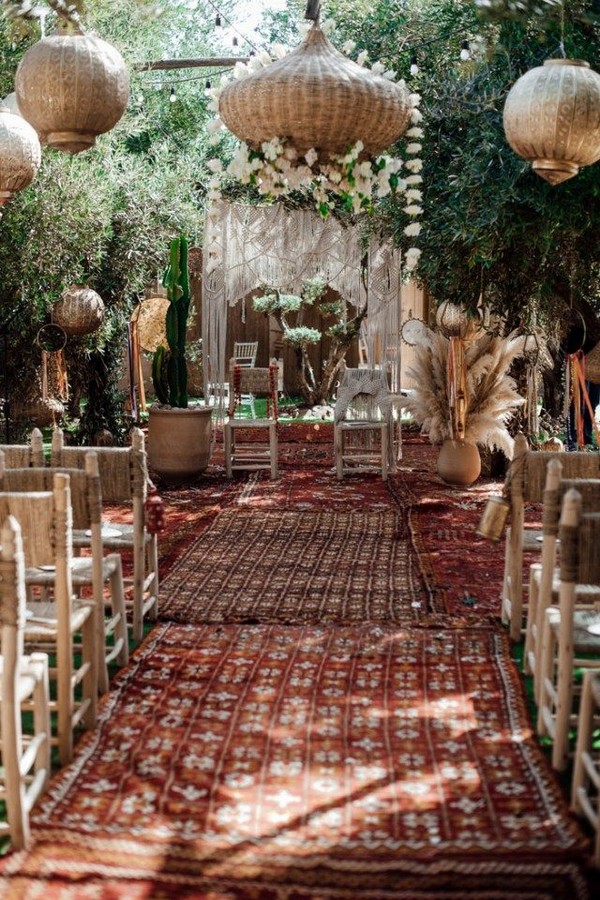 Triangle Arches
Triangle arches are all the rage these days, and for good reason. They're elegant, classic, and effortlessly chic.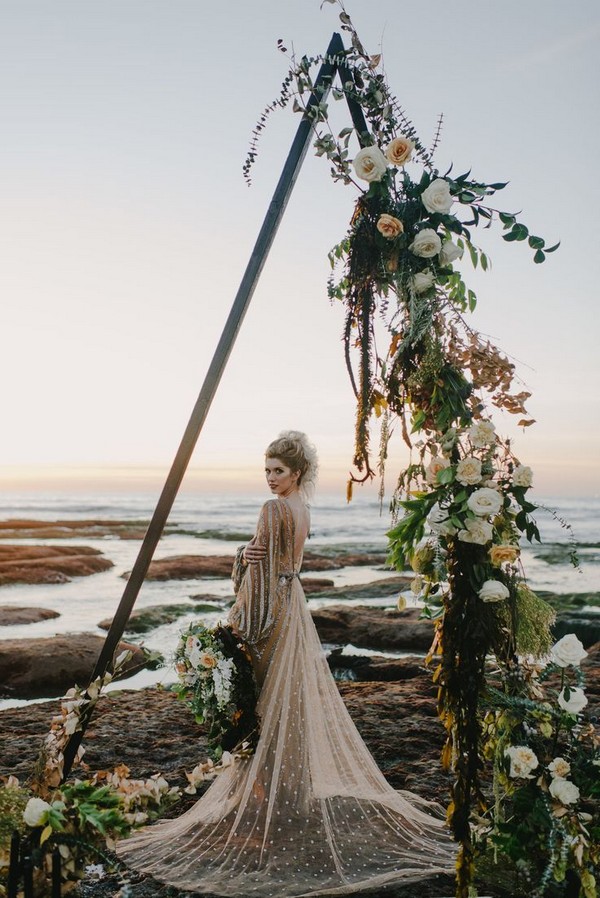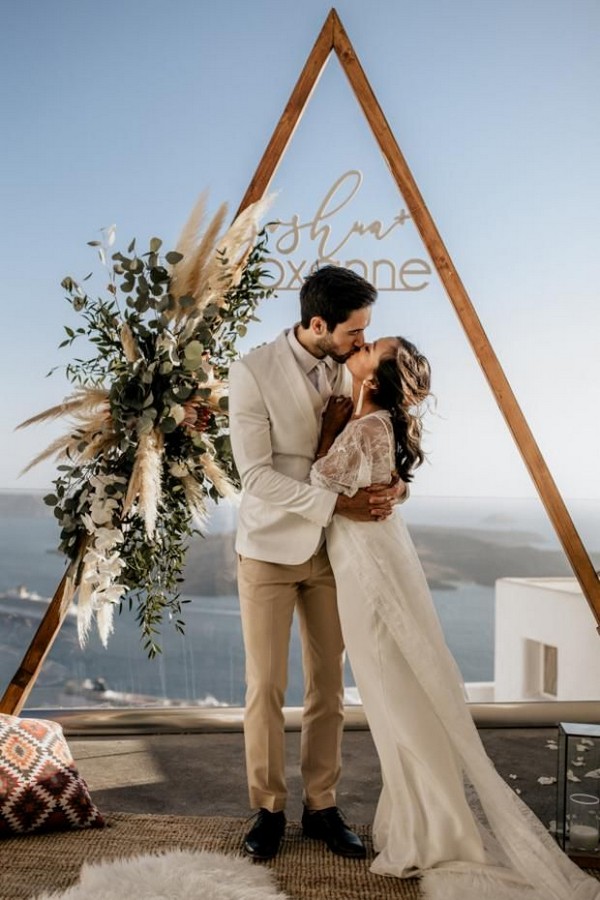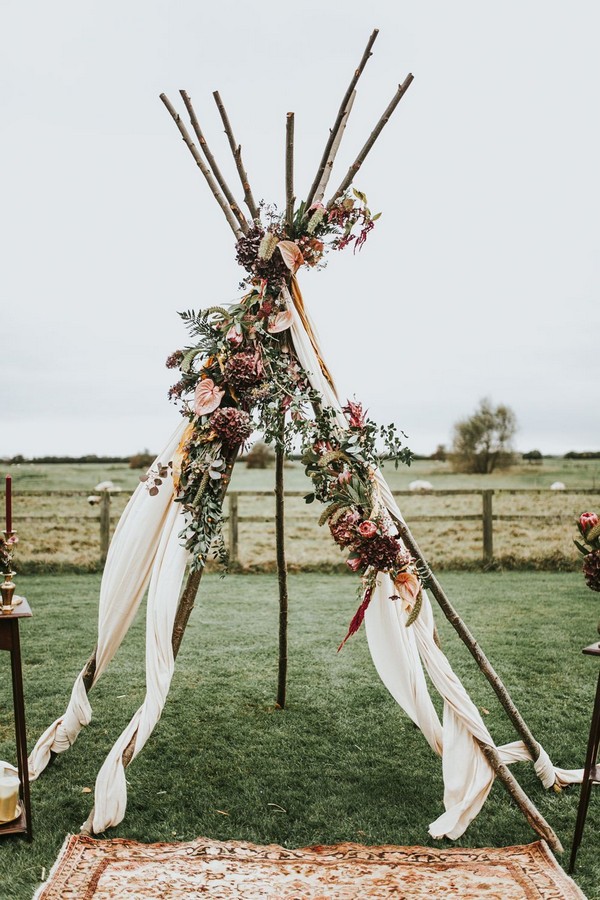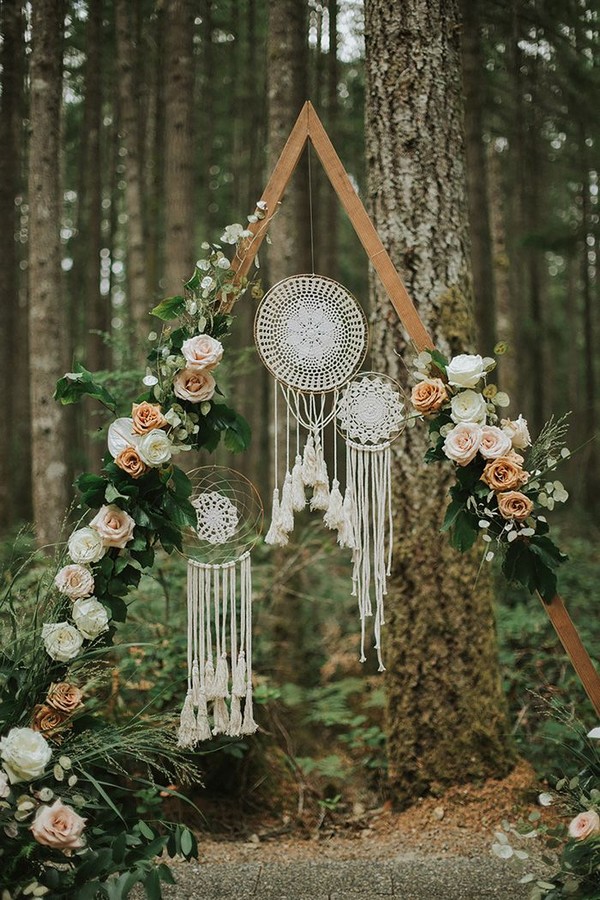 Macrame Wedding Arches
Macrame is the art of braiding. This form of braid weaving is a type of knotting and is commonly used to create fine, openwork cloth. The braiding is done using a length of thread and a specially designed needle to produce a long, thin, flat cord. Macrame knotting is done in a variety of ways, and different styles of braiding are combined together to create different looks and textures.
Boho wedding arches are a great way to add a little extra extra to an already beautiful garden or venue. As long as you're willing to carry out the required steps, macrame wedding arches are a breeze to make and can be used for walkways, arches, and more. You'll need special tools (it takes about two hours to make a macrame wedding arch) and a little patience, but the end result is sure to impress your guests.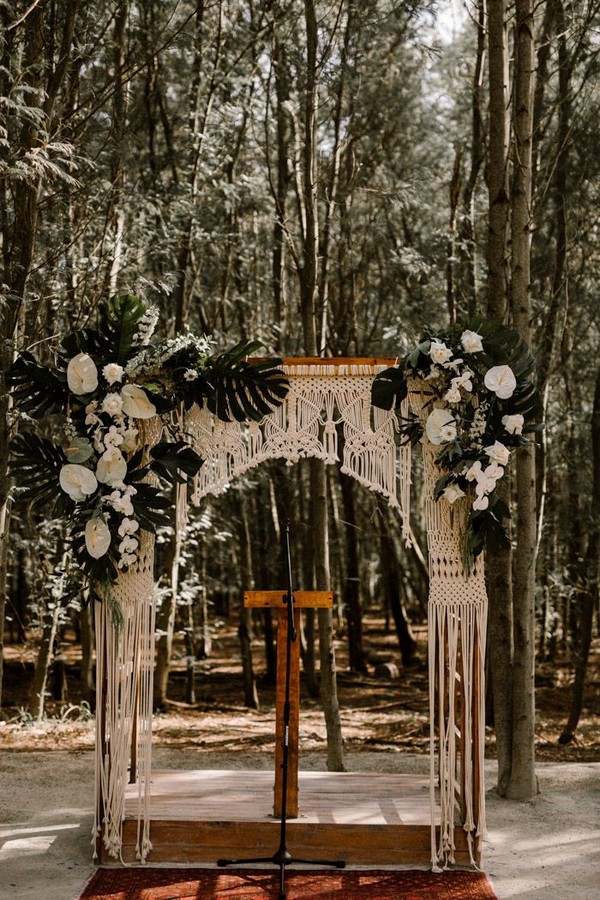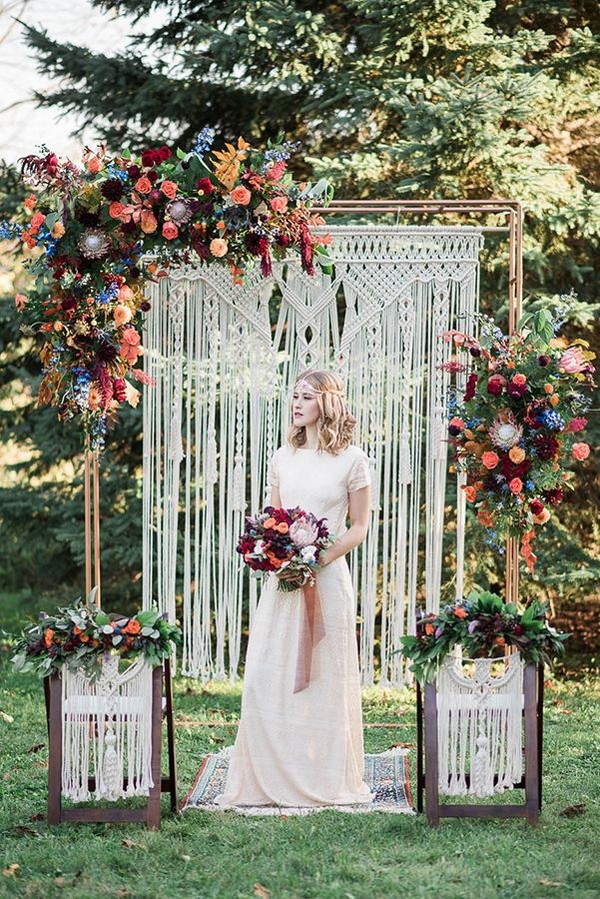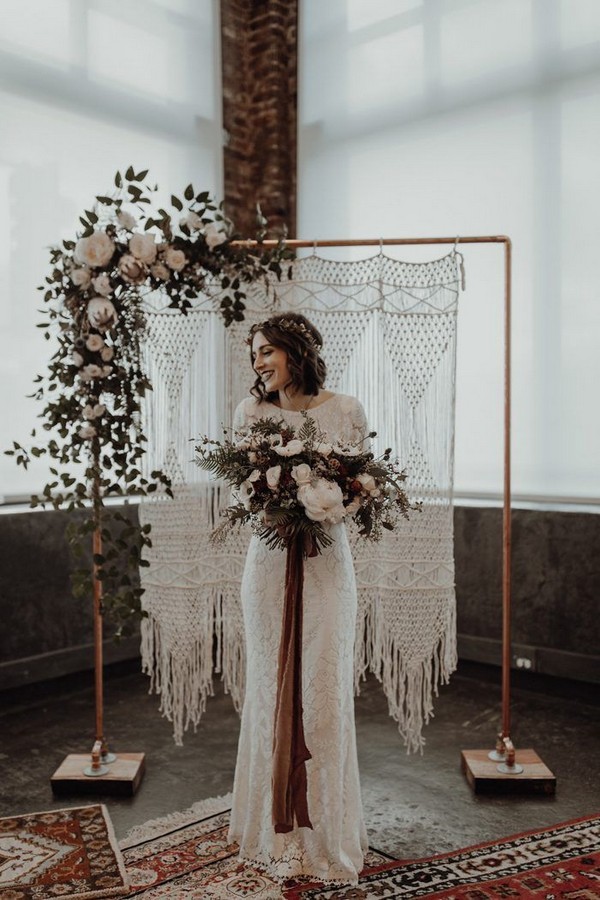 Pampas Grass Wedding Arches
Tropical floral-embellished arches are perfect for all-out tropical celebrations. Add a splash of color to a rustic backyard ceremony with these Pampas grass arches.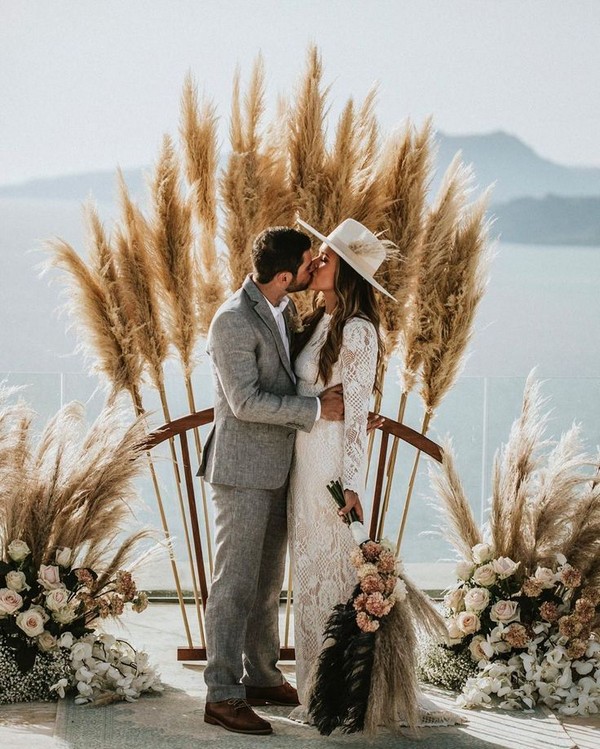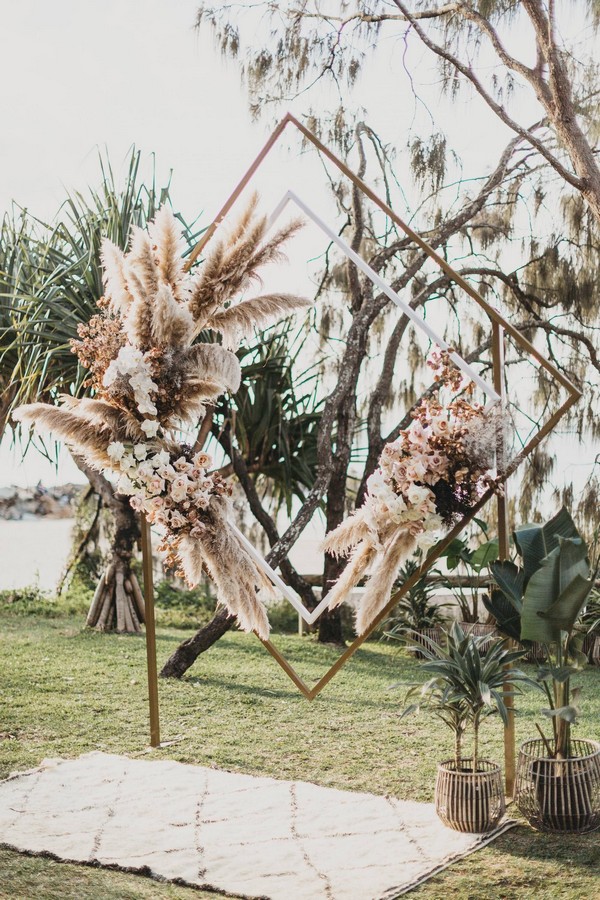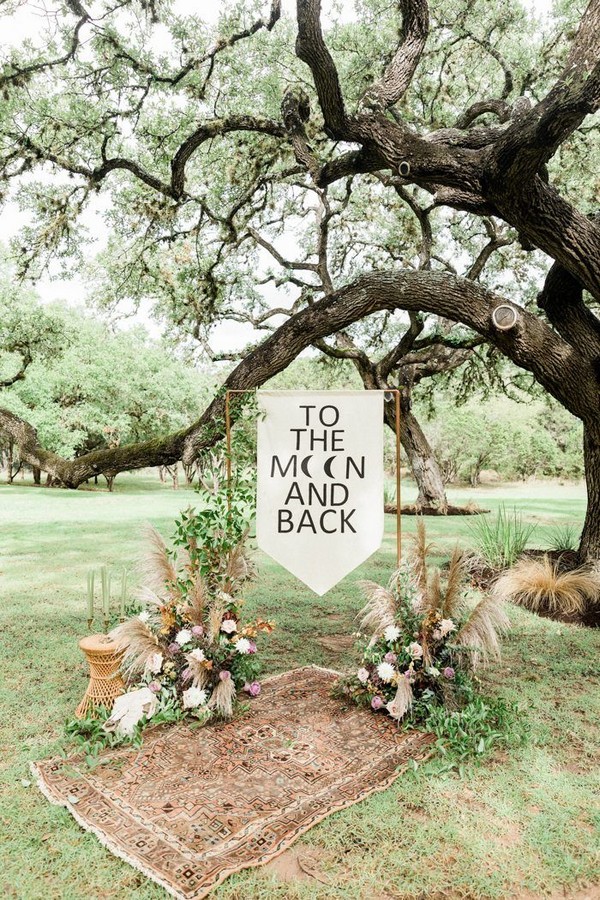 Round Wedding Arches
A traditional round rim appears to be the perfect choice for any outdoor wedding. They make for a wide opening, and this helps to accommodate different setups for the wedding ceremony. Even when your guests are coming and going, they easily distinguish the direction of the round arch through the center. This style is also available in other materials, including fabric and wood. In short, they're elegant, attractive, and visually attractive in any kind of setting.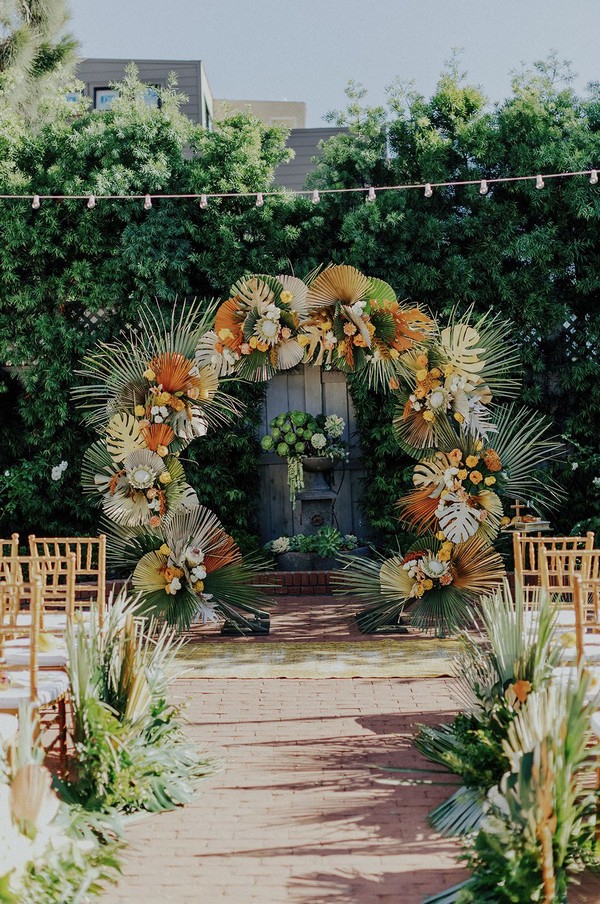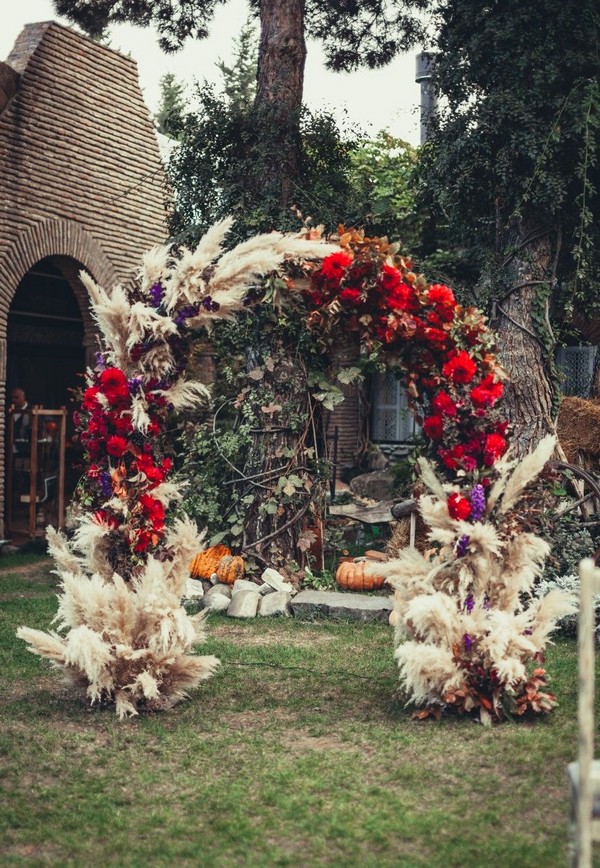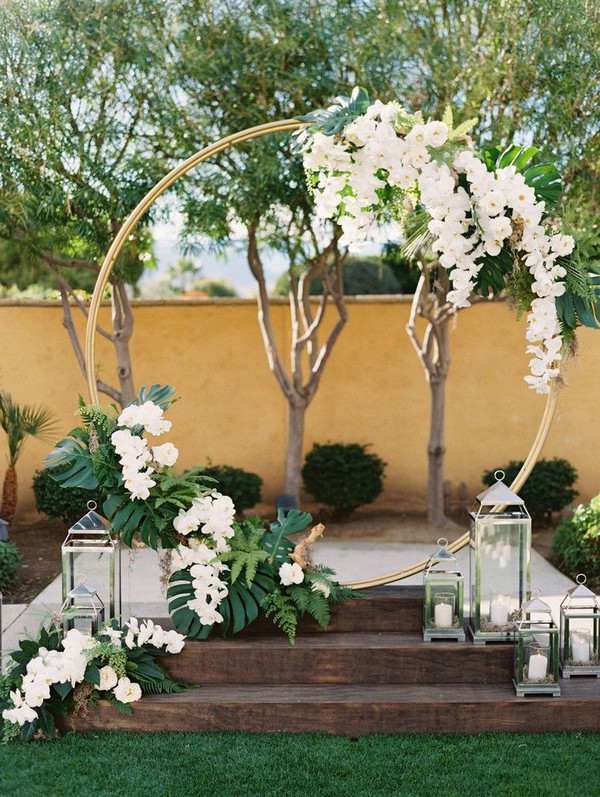 Floral Wedding Arches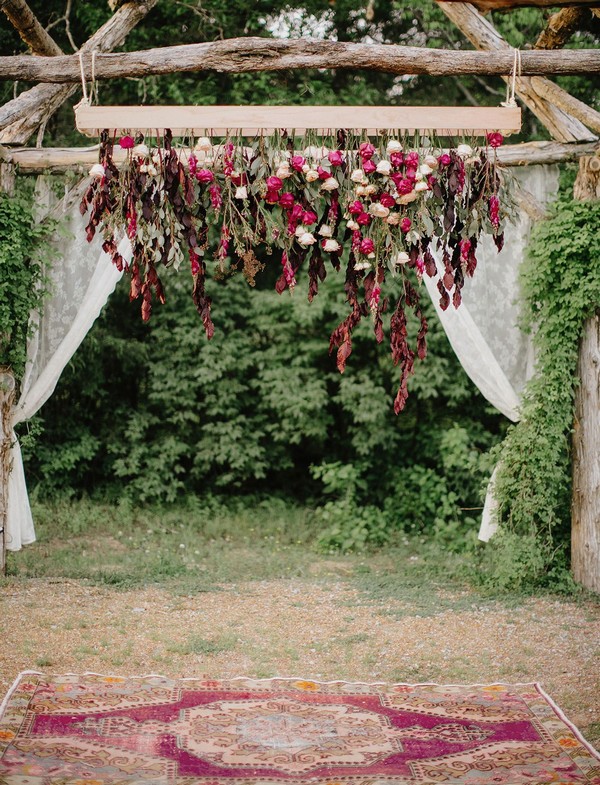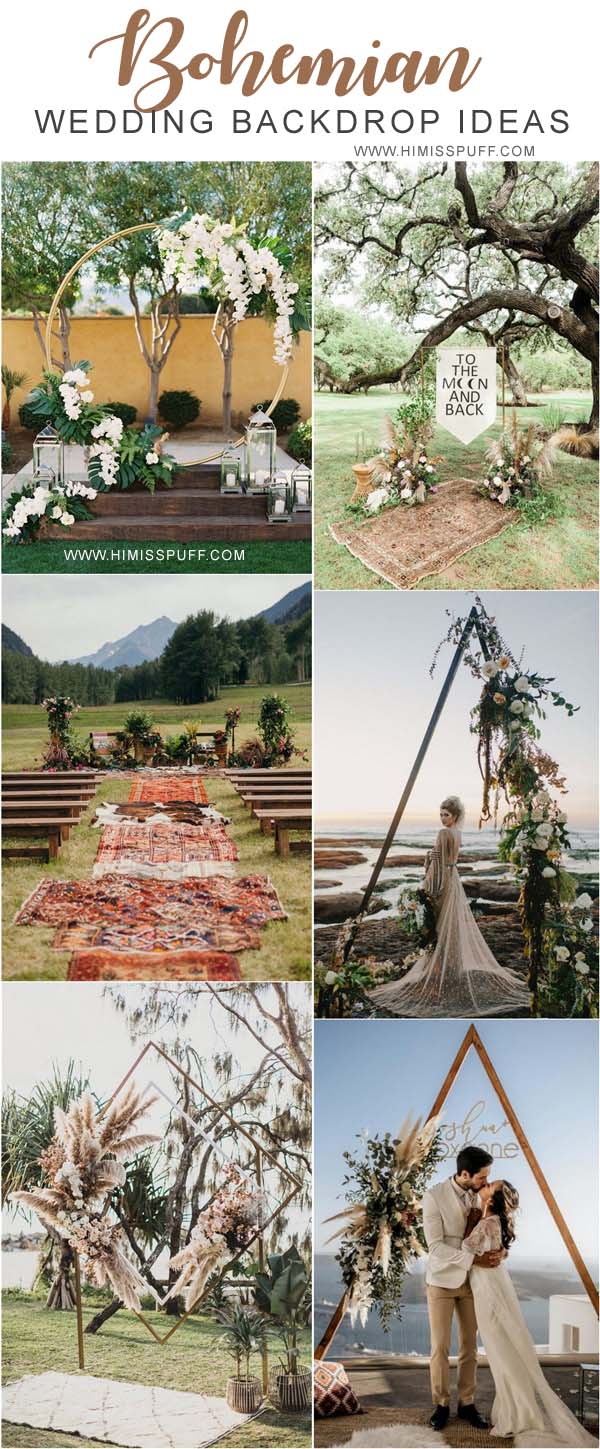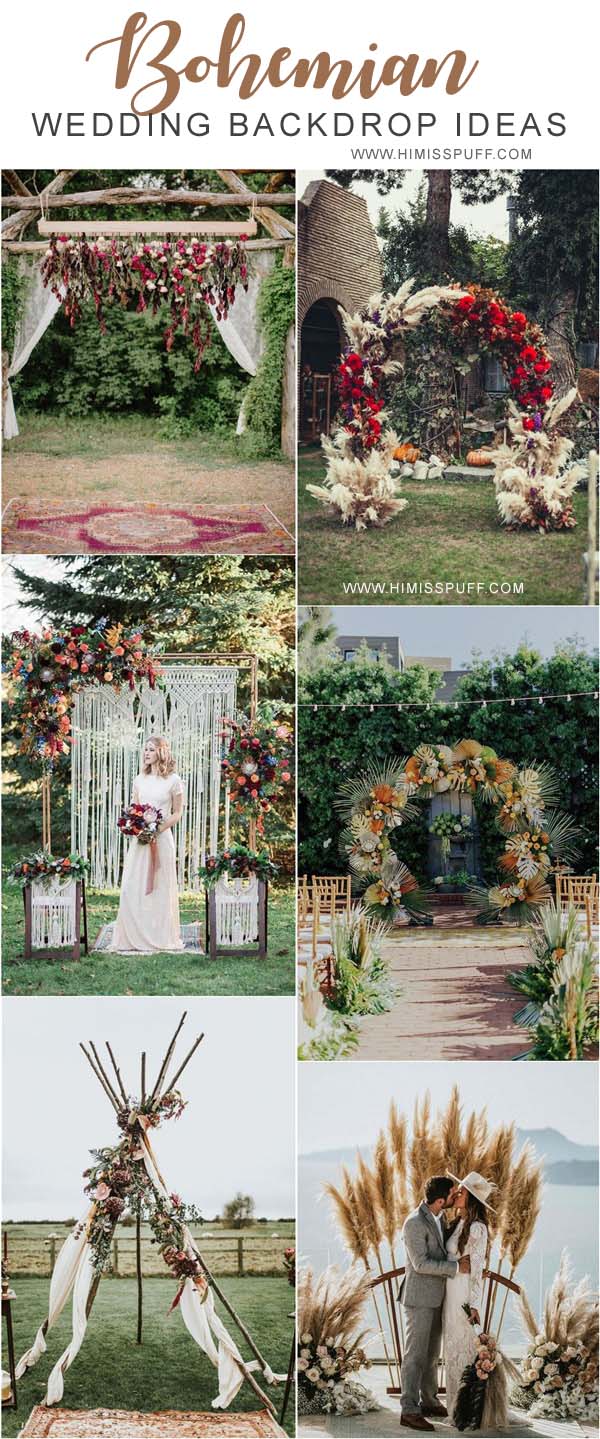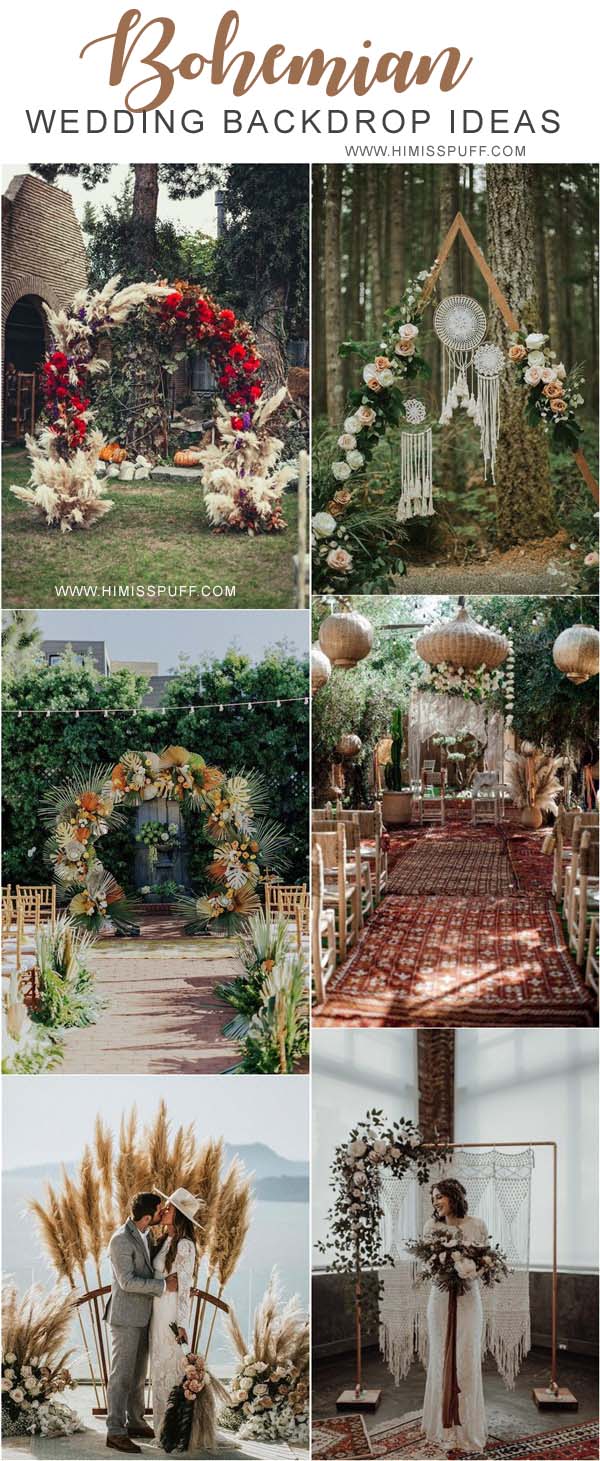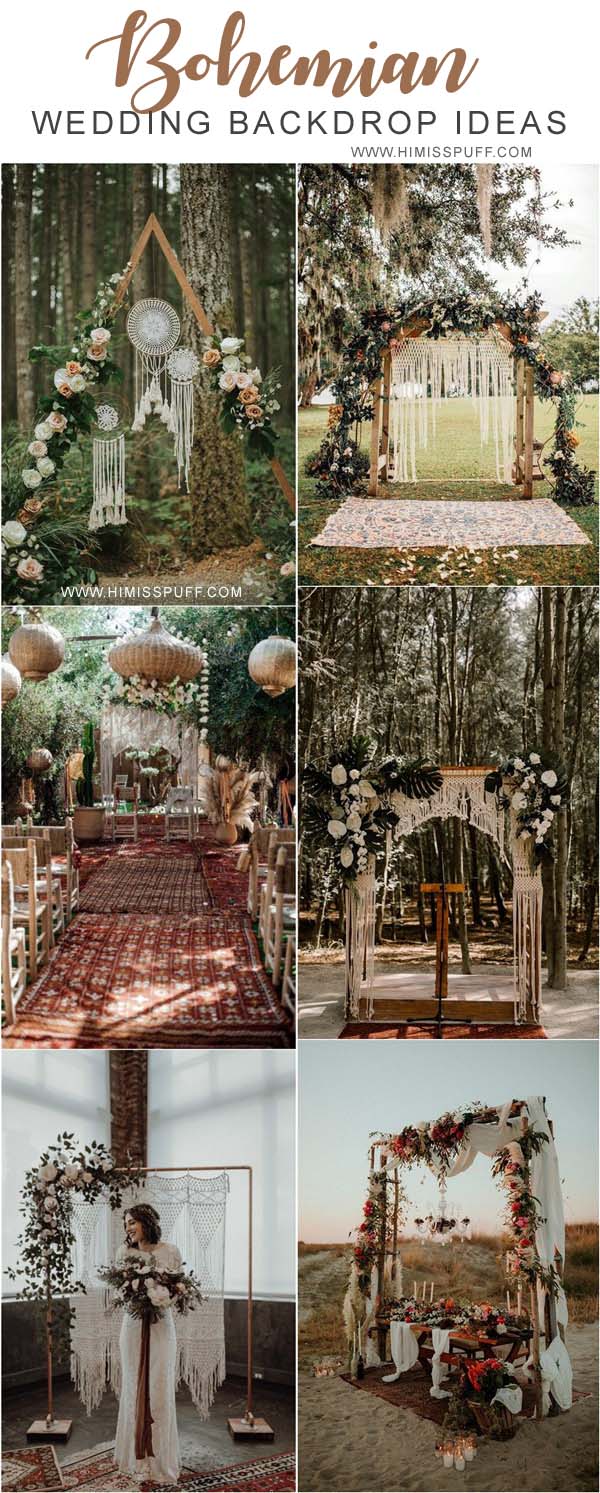 If you're looking for a unique wedding backdrop, boho wedding arches are the perfect choice. Altars are also a great way to add a personal touch to your wedding day celebrations. Whether you're looking for a rustic or elegant look, these 20 examples will help you find the perfect backdrop for your celebration. Have you tried any of these ideas? What other ideas do you have for creating a unique wedding altar?