100 Stunning Blue Wedding Dresses For Your Special Day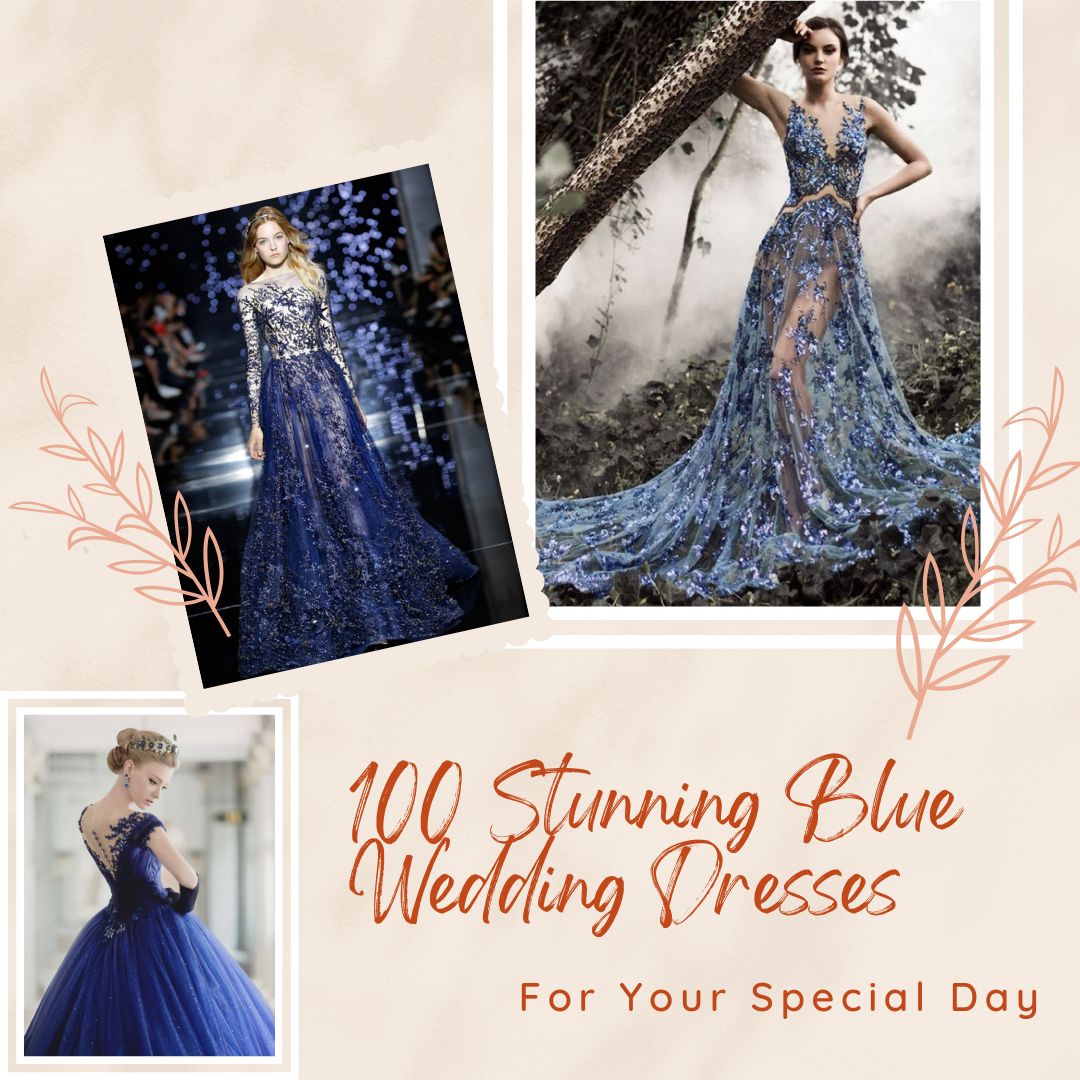 Blue wedding dresses have taken the bridal fashion world by storm, offering a unique and enchanting alternative to the traditional white gown. With an array of captivating shades and breathtaking designs, these dresses add a touch of whimsy and individuality to any bride's special day. In this post, we will showcase 100 stunning blue wedding dresses that will inspire brides-to-be who are seeking a distinctive and unforgettable look.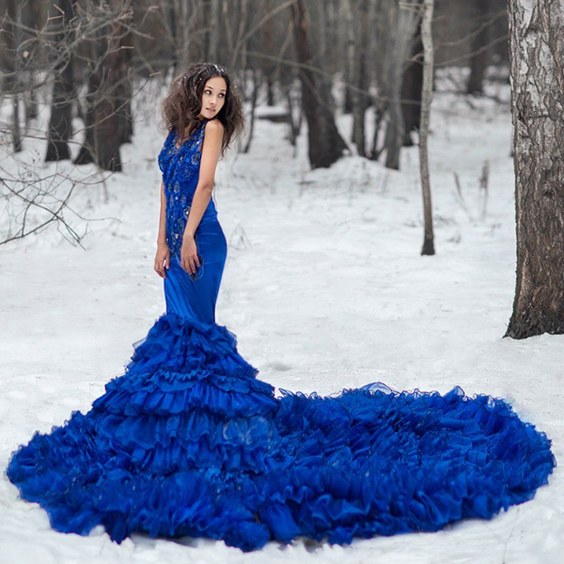 Light Blue Wedding Dresses
Subtle Elegance
Light blue wedding dresses exude a delicate and romantic charm. Soft pastel shades, such as baby blue and powder blue, create a dreamy and ethereal atmosphere, perfect for a springtime or beachside wedding. Flowing chiffon fabrics and intricate lace details enhance the feminine appeal of these enchanting gowns.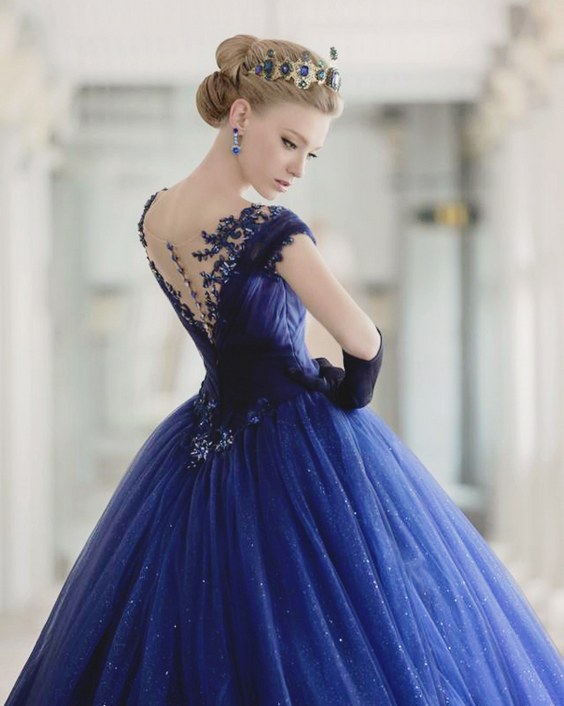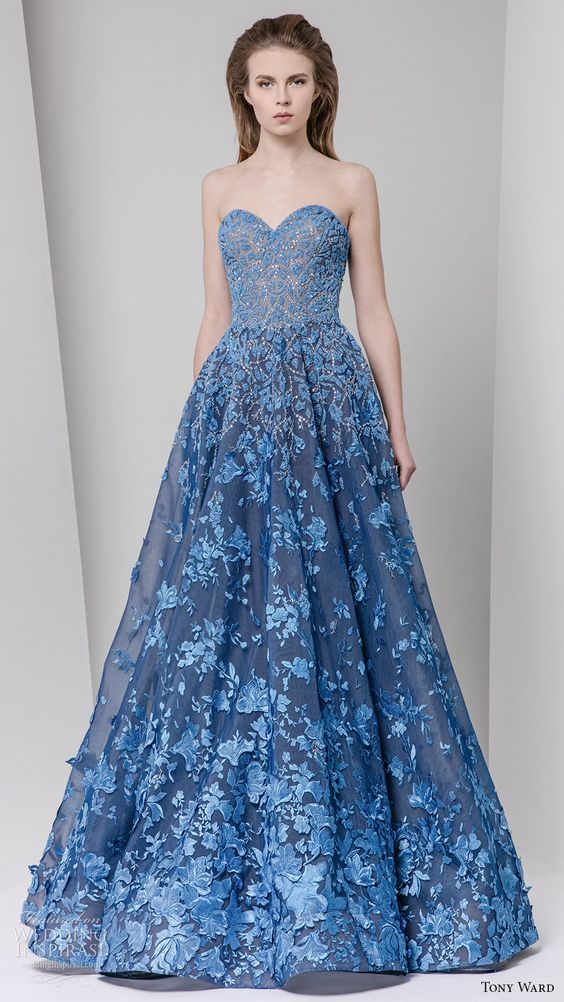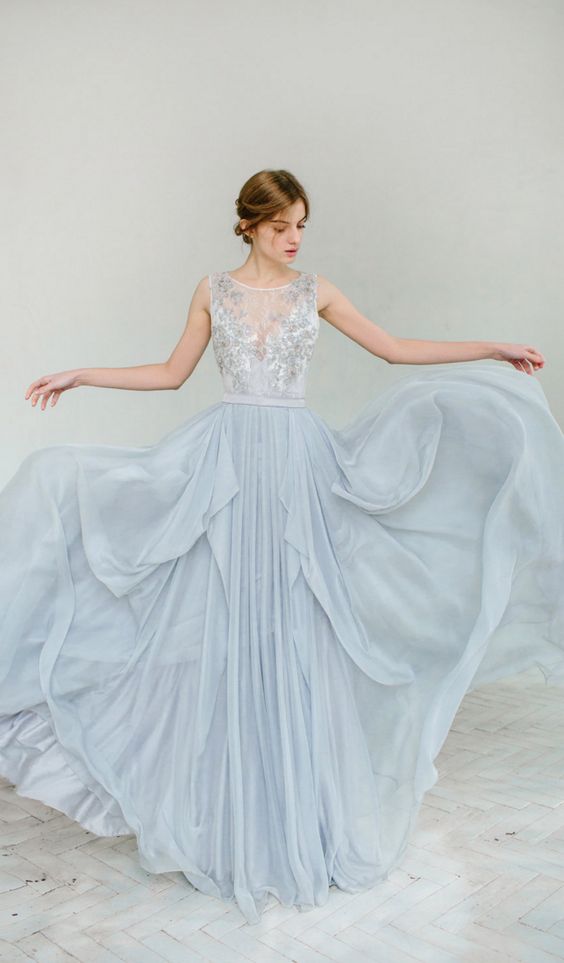 Modern Silhouettes
Light blue wedding dresses come in various silhouettes to suit every bride's style. A-line, sheath, and mermaid silhouettes are popular choices, offering flattering fits that accentuate the bride's figure. Modern design elements, such as illusion necklines and open backs, add a contemporary touch to these timeless dresses.
Royal Blue Wedding Dresses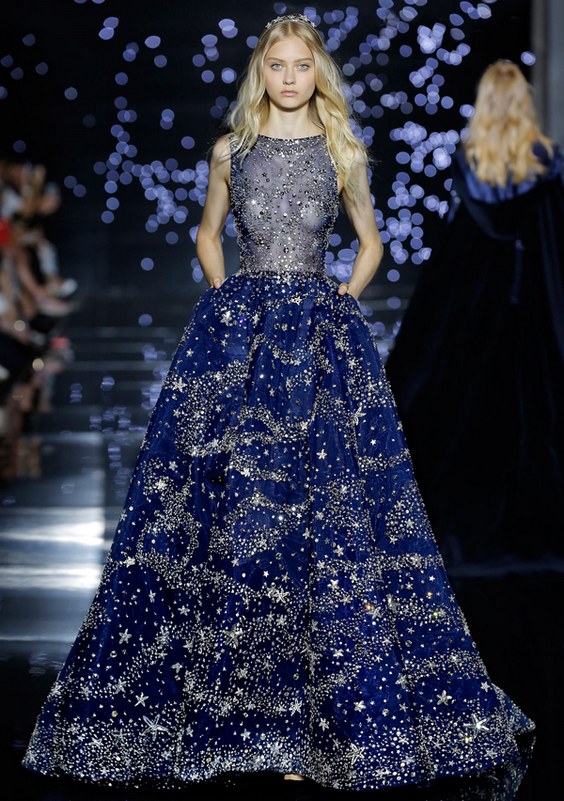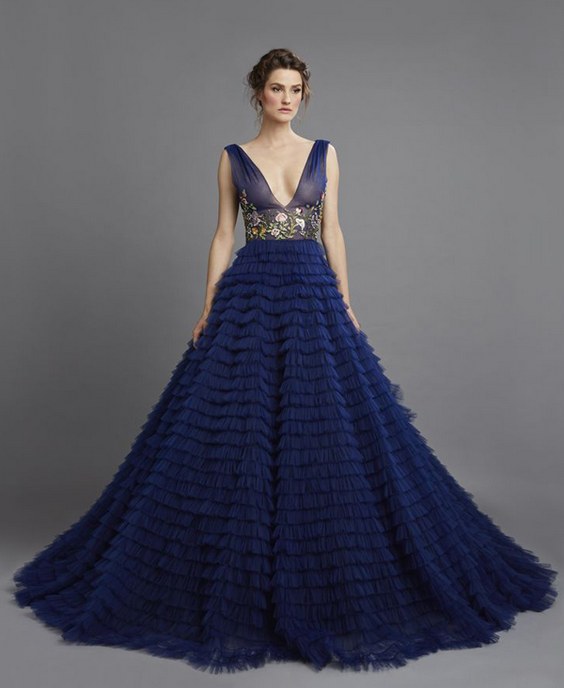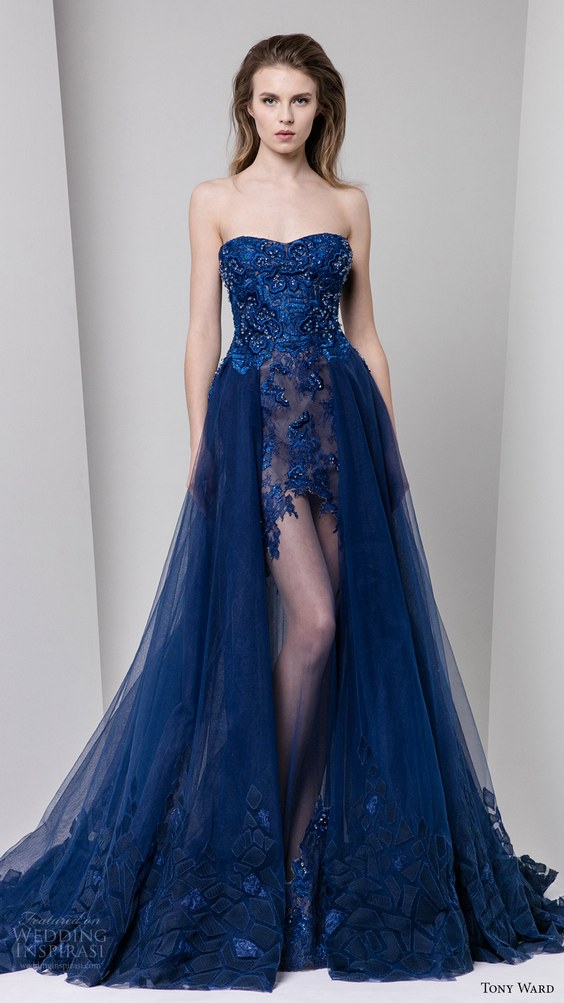 Regal Glamour
Royal blue wedding dresses make a bold and captivating statement. The deep, rich hue evokes a sense of regal elegance, allowing the bride to exude confidence and sophistication. Luxurious satin fabrics and intricate beadwork or embroidery create a dazzling effect that is sure to turn heads.
Classic and Timeless
Royal blue wedding dresses often feature classic silhouettes, such as ball gowns and A-line styles. These timeless designs embody a sense of tradition while embracing the modern twist of a blue color palette. With dramatic trains and voluminous skirts, royal blue dresses exude grandeur and charm.
Aqua and Teal Wedding Dresses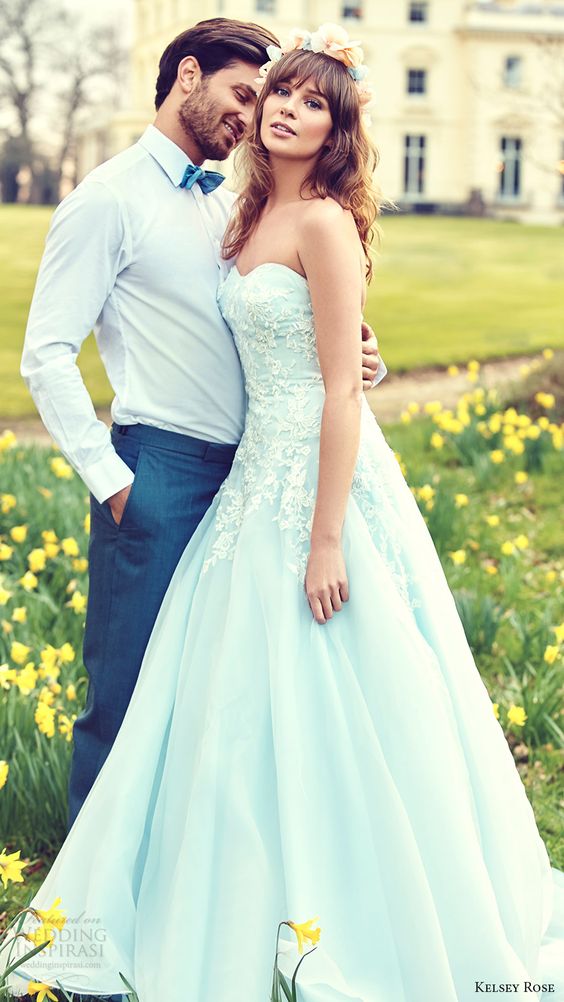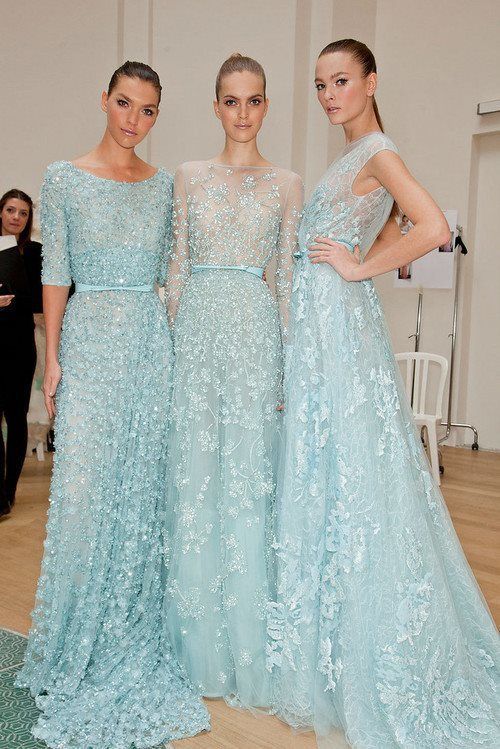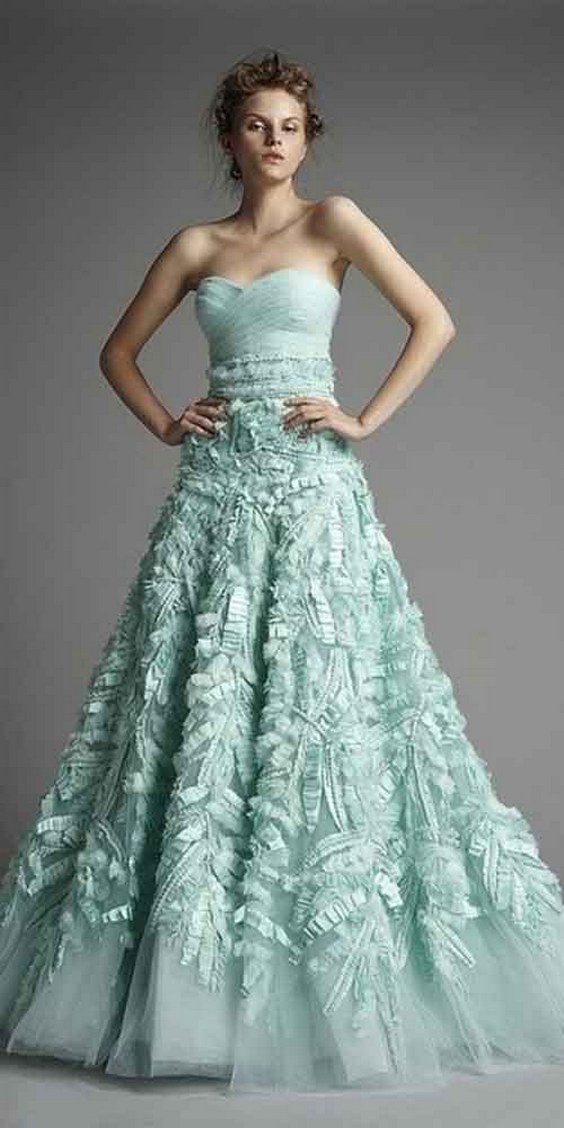 Beachside Beauty
Aqua and teal wedding dresses capture the essence of oceanic beauty, making them perfect for beach or destination weddings. The soft and refreshing hues of these dresses create a serene and picturesque backdrop against sandy shores and azure waters. Flowing fabrics and ethereal silhouettes reflect the natural beauty of the seaside.
Playful and Vibrant
Aqua and teal wedding dresses bring a playful and vibrant energy to the bridal ensemble. Brides who are not afraid to embrace color will love the striking impact of these eye-catching gowns. From strapless mermaid styles to bohemian-inspired designs with flutter sleeves, these dresses add a touch of personality and joy to the wedding day.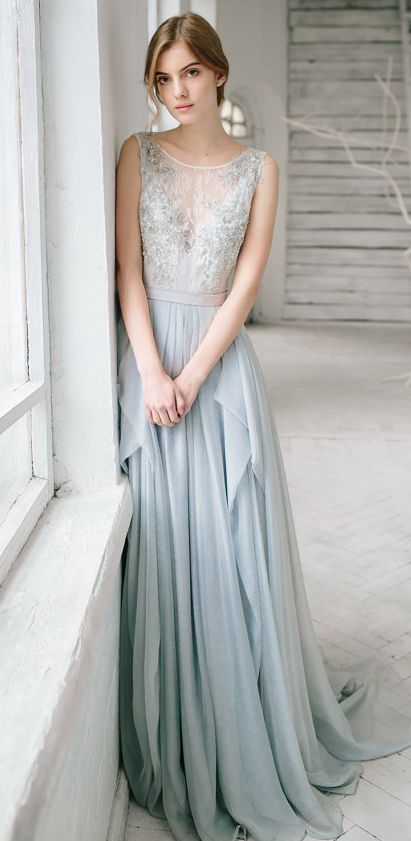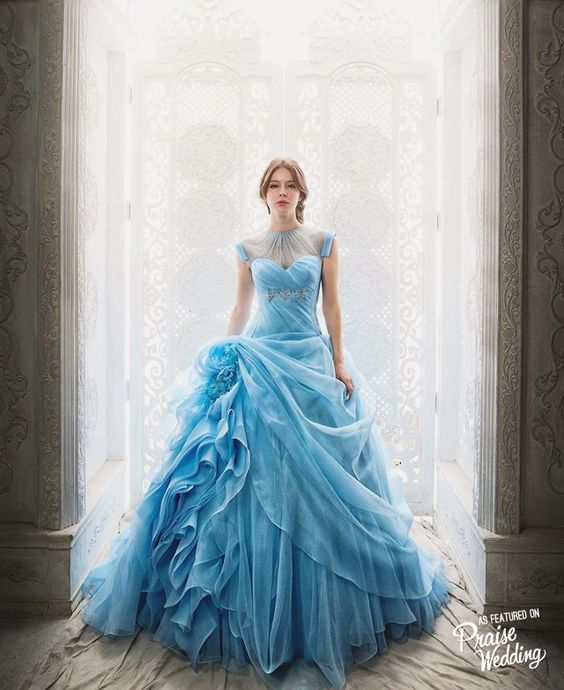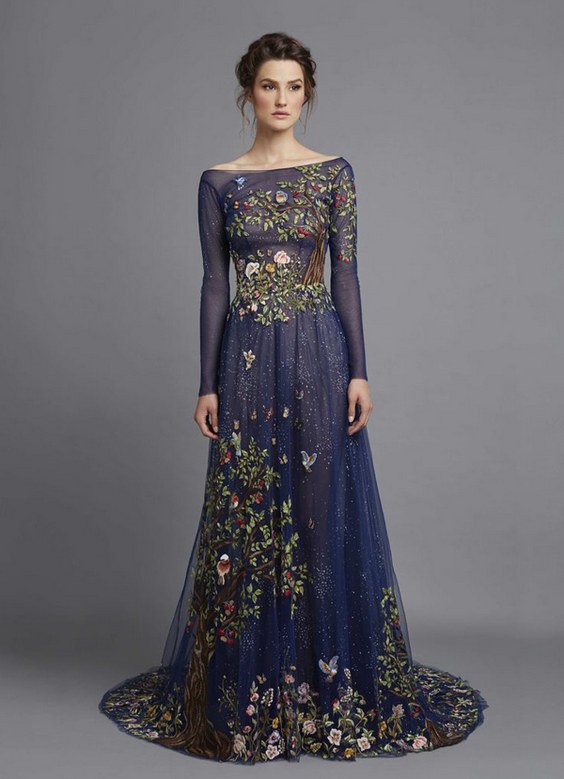 FAQs
Are blue wedding dresses suitable for all skin tones?
Absolutely! Blue wedding dresses come in a wide range of shades, making it possible for brides of all skin tones to find a hue that complements them beautifully.
Can blue wedding dresses match different wedding themes?
Yes! Blue is a versatile color that can seamlessly blend with various wedding themes, from beachside nuptials to fairytale-inspired celebrations.
Are blue wedding dresses appropriate for traditional ceremonies?
While white remains the traditional color, modern brides are embracing blue wedding dresses for their elegance and uniqueness. It ultimately depends on the bride's personal style and preferences.
Can I accessorize a blue wedding dress with traditional white elements?
Absolutely! Pairing a blue wedding dress with white accessories, such as a veil or gloves, can create a stunning contrast and add a touch of classic charm.
Are blue wedding dresses limited to certain seasons?
Blue wedding dresses can be worn year-round. Lighter shades are perfect for spring and summer weddings, while deeper blues can create a cozy and romantic atmosphere for fall and winter ceremonies.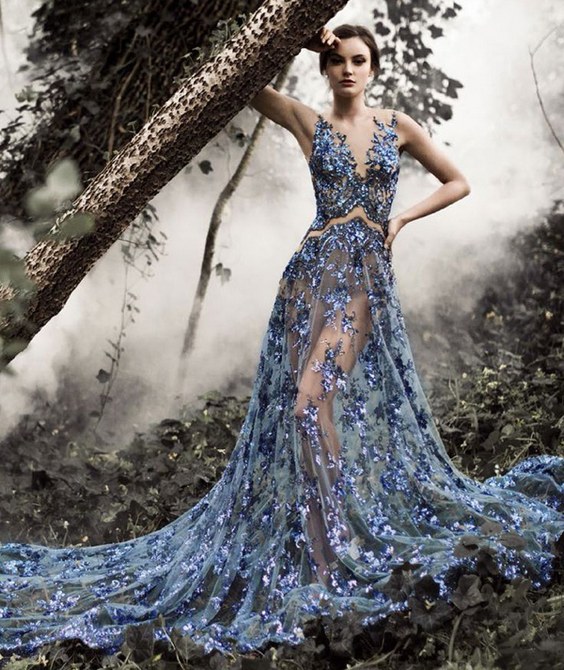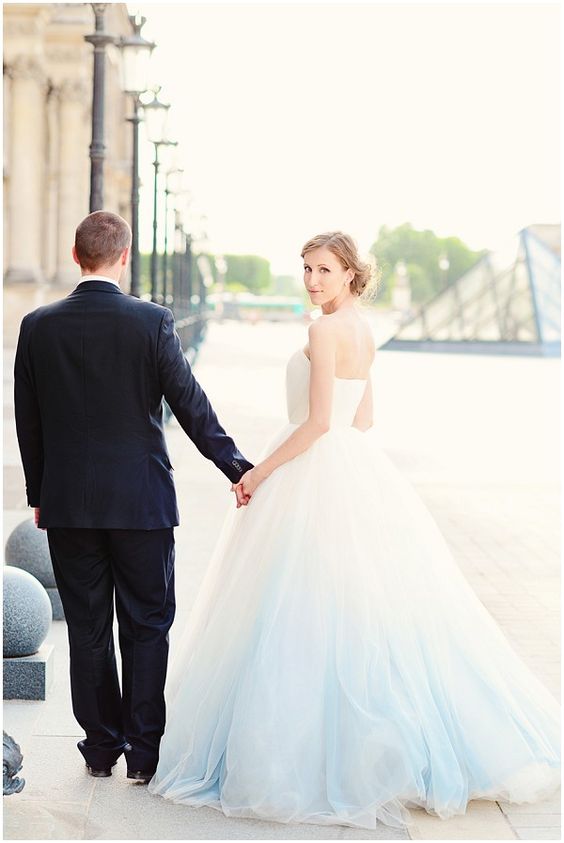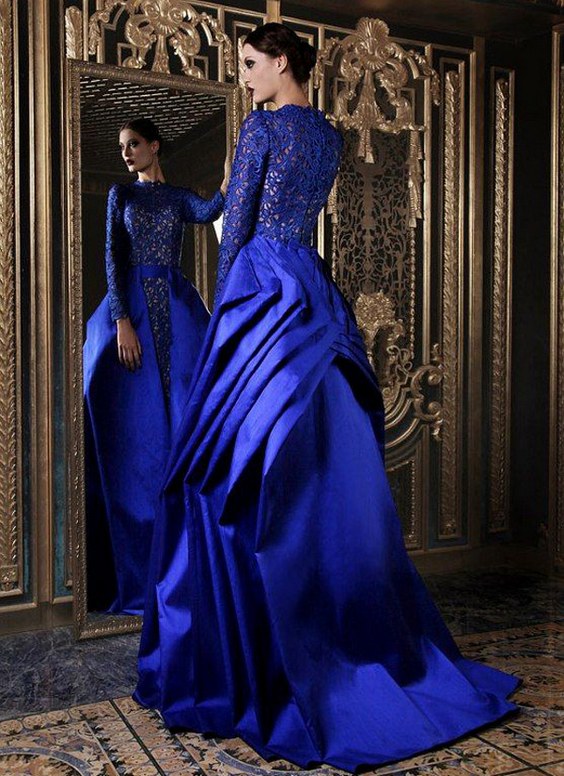 Embracing a blue wedding dress is a whimsical and daring choice that allows brides to express their individuality and create a truly memorable wedding day. Whether opting for light blue, royal blue, or shades of aqua and teal, these dresses offer a range of styles and silhouettes to suit every bride's taste. From delicate and romantic designs to regal and glamorous gowns, the world of blue wedding dresses is a treasure trove of inspiration. So, let your imagination run wild and let the captivating allure of a blue wedding dress make your special day truly magical.