25 Best Wedding Cupcakes Ideas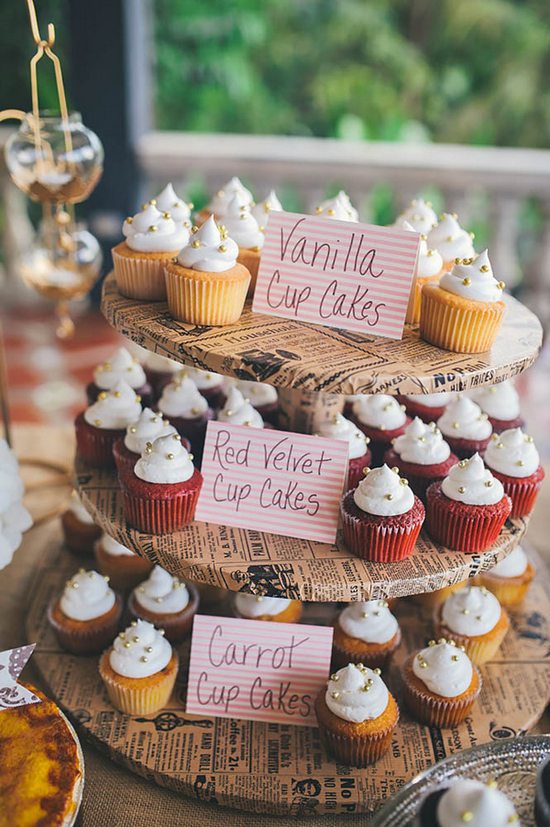 Wedding cupcakes are a tasty and contemporary twist on the traditional wedding cake. These miniature cakes are perfect for showcasing your creativity and personal style, and they can serve as an eye-catching centerpiece at your wedding reception. There are many different ways to display wedding cupcakes, and choosing the right one will depend on the theme and style of your wedding.
One option is to arrange the cupcakes on decorative trays or platters. This is a simple and stylish way to display your cupcakes, and it allows guests to easily choose their favorite flavor. You can also get creative with the presentation by using fun and colorful trays or platters that match the theme of your wedding.
Another idea is to create a tiered cupcake cake arrangement. This involves stacking the cupcakes on top of each other to create a tall, multi-tiered cake-like structure. This is a more formal and elegant way to display your cupcakes, and it can make a striking statement at your reception. You can also customize the design by using different flavors and decorations for each tier.
Rustic Wedding Cake and Cupcakes
Pair a small, rustic wedding cake with charming, understated wedding cupcakes in coordinating colors. These mini cakes can be displayed on wooden stands for a cohesive and organic look that complements the small and intimate nature of your rustic wedding.
Choose cupcakes that are simple and unpretentious, with subtle flavors and decorations that enhance rather than distract from the overall aesthetic of your wedding. The wooden stands will add a natural and rustic touch, making the display both visually appealing and in keeping with the theme of your wedding.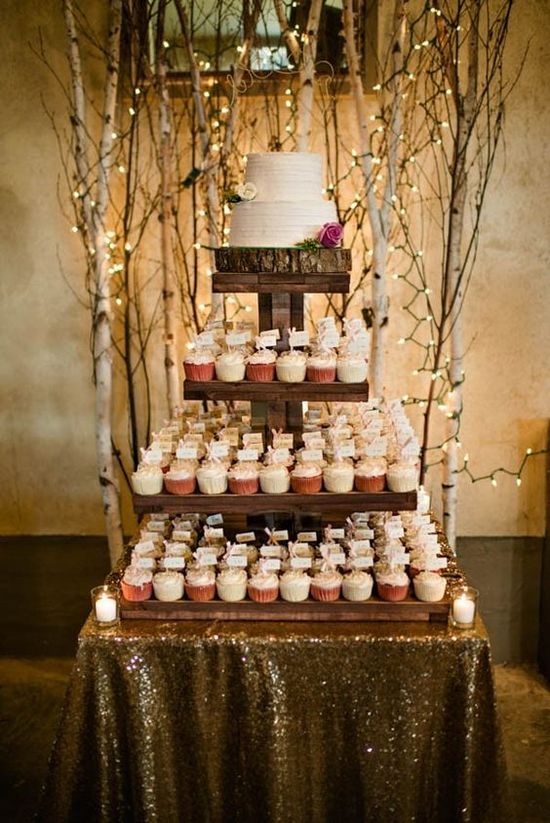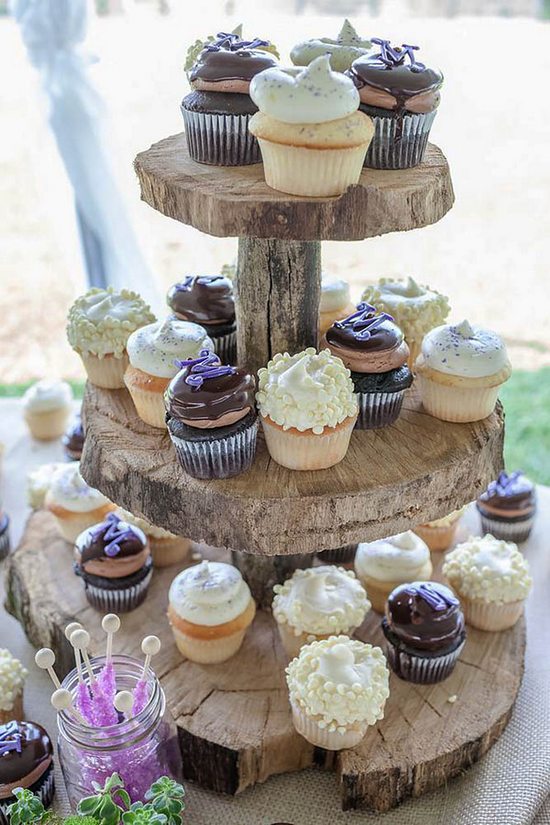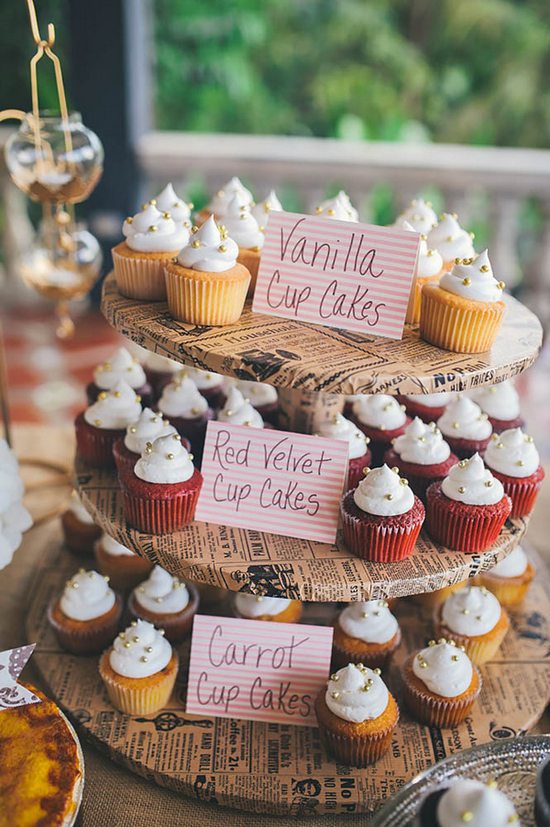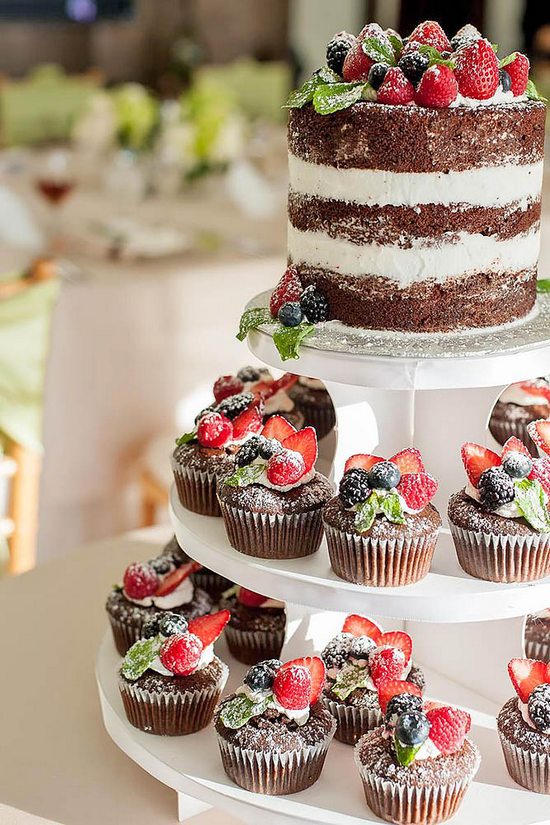 Elegant Wedding Cupcakes
When planning your dream wedding, don't forget to include the perfect cupcakes to complete the occasion. Elegant Wedding Cupcakes specializes in creating custom, mouthwatering cupcakes for your special day, with a wide range of flavors, frostings, and decorations to choose from.
Whether you want classic cupcakes with delicate roses or lavender-flavored cupcakes adorned with dainty pearls, these cupcakes are sure to impress your guests and make a statement on your big day. Trust Elegant Wedding Cupcakes to create delicious and beautiful cupcakes that will top off your perfect wedding celebration.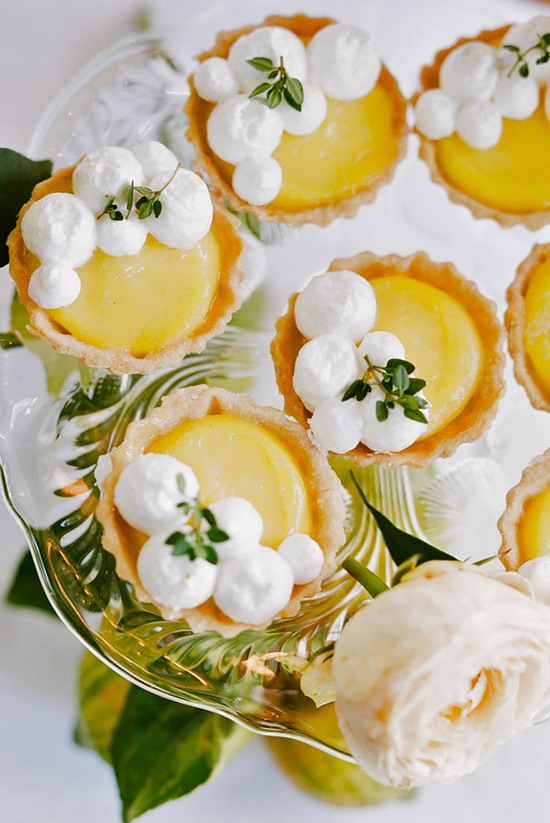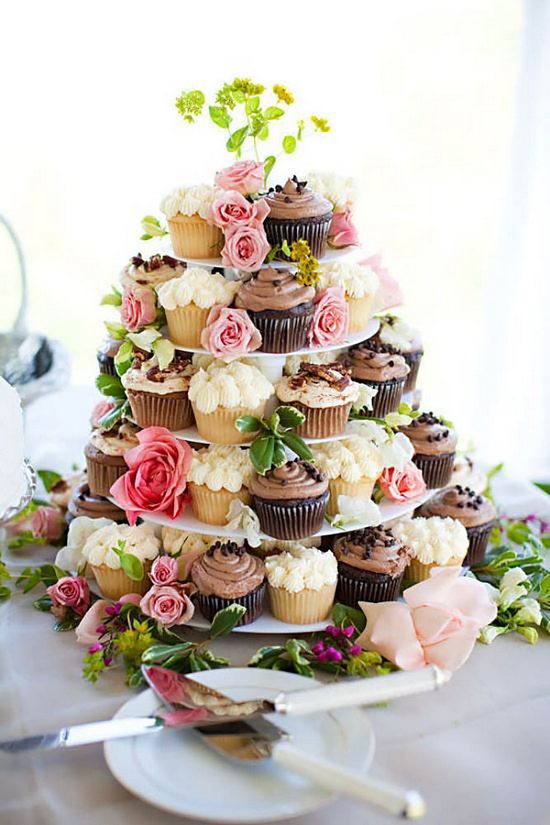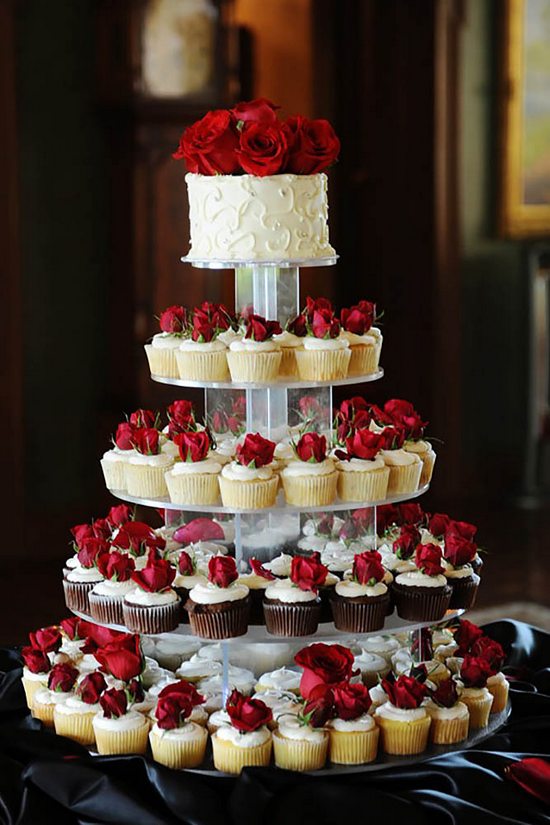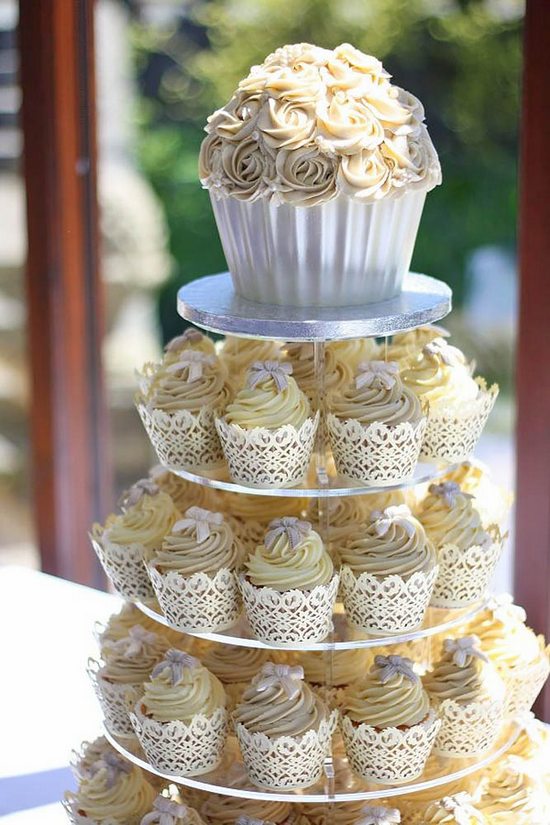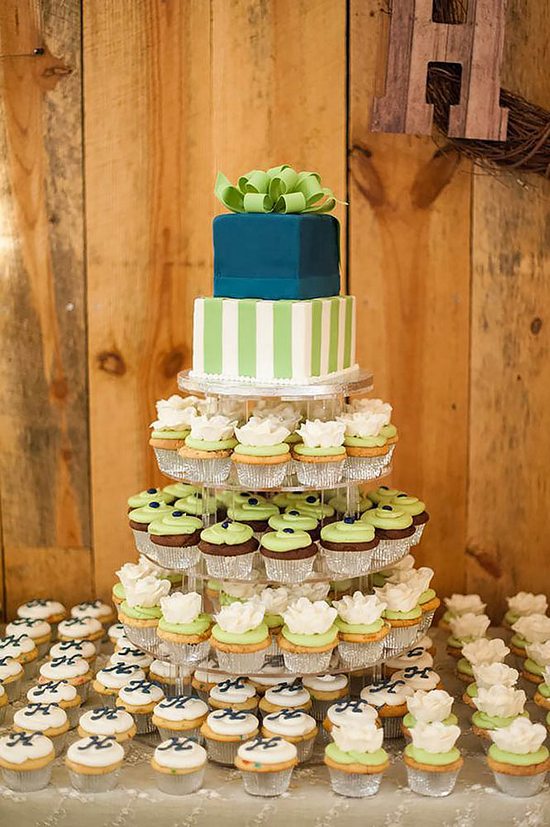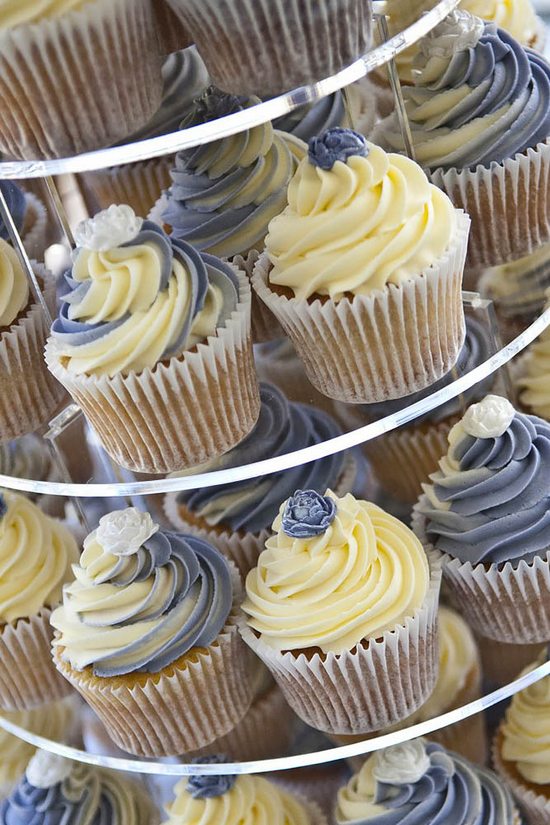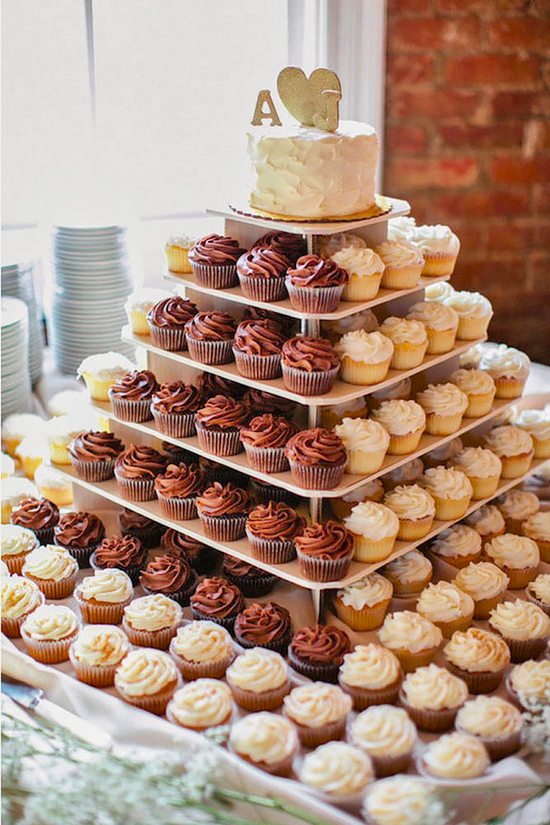 Vintage Wedding Cake With Wedding Cupcakes
Adding a sweet and classic touch to your special day, a vintage wedding cake and cupcakes are the perfect way to create a timeless celebration. From beautiful fondant designs to delicious buttercream swirls, these cakes and cupcakes will be a delicious and elegant part of your wedding day.
Whether you're searching for that classic look and taste or something a little bit more modern and unique, our selection of vintage wedding cake and cupcakes is sure to please.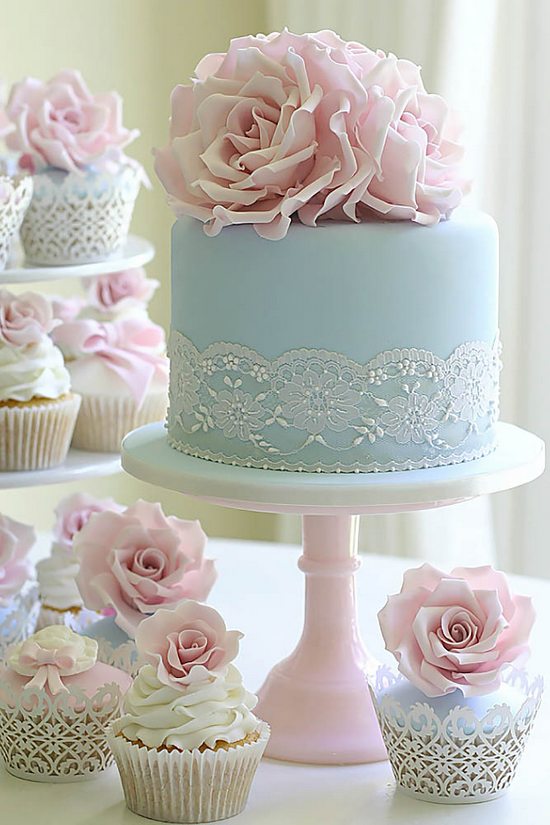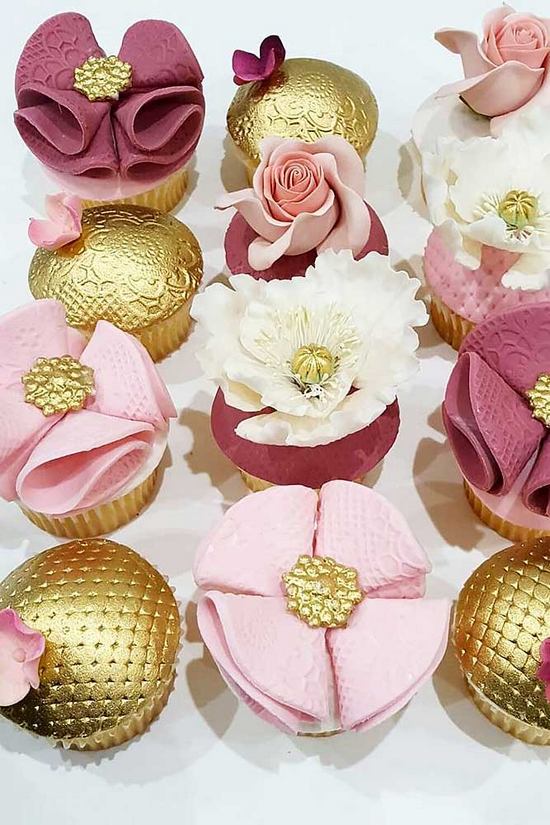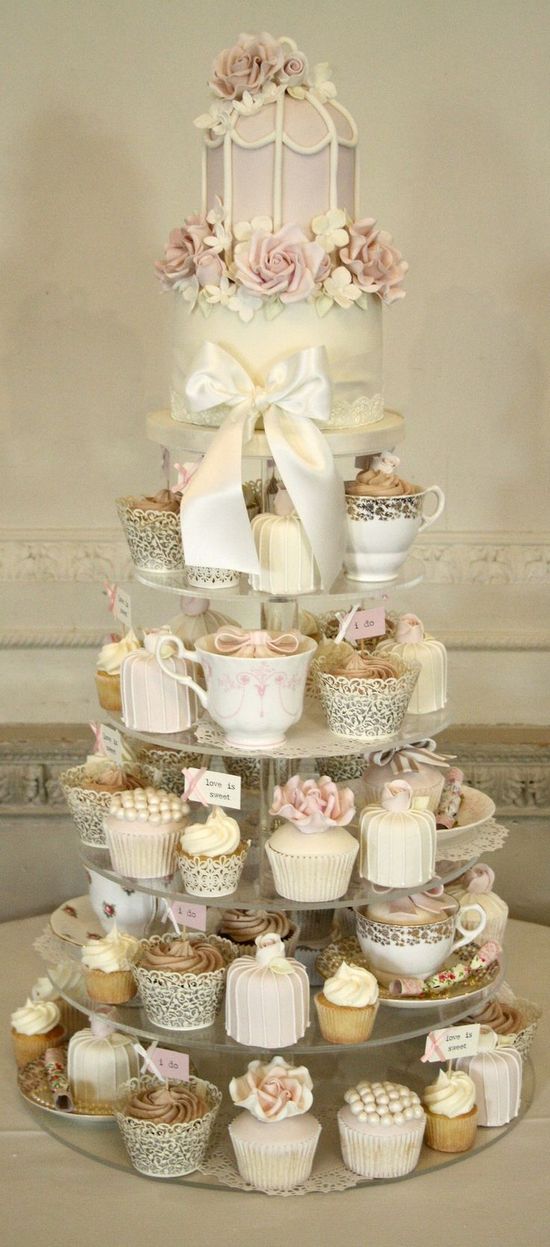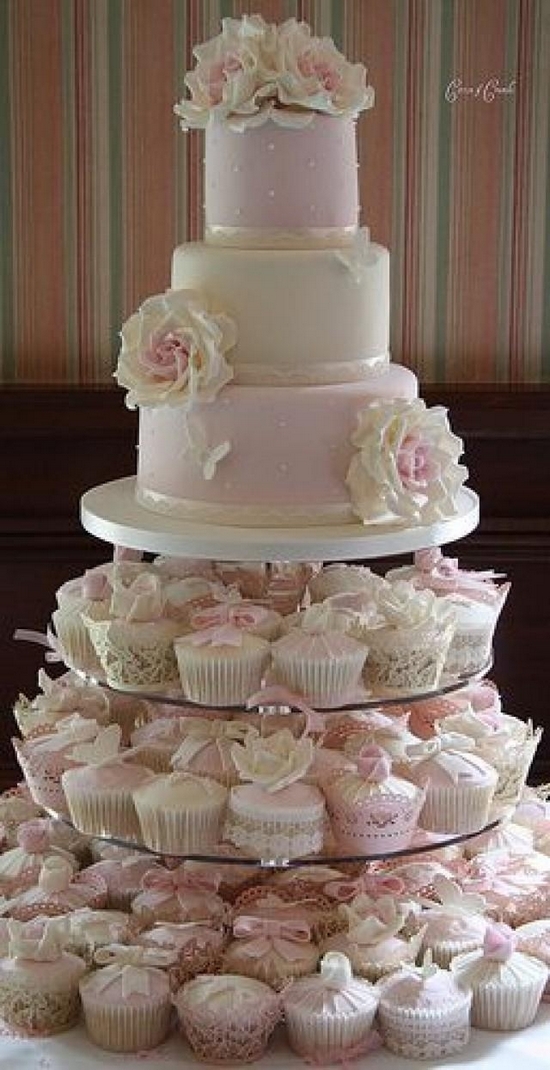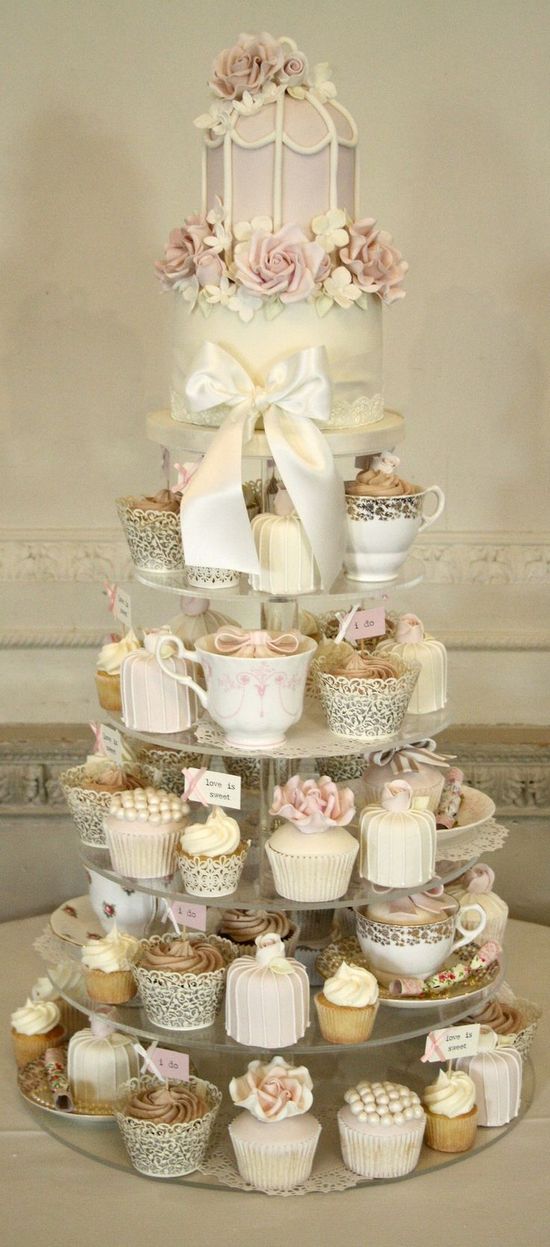 White Wedding Cake With Vanilla Cupcakes
If you want a wedding cake that is both delicious and visually stunning, consider opting for a white wedding cake with vanilla cupcakes. The combination of the elegant white cake, classic vanilla flavor, and decorative cupcakes creates a memorable and timeless dessert for your special day.
You can choose to decorate the cake yourself or have it professionally done, either way, you will love the finished product. Don't miss out on this classic and tasty option for your big day.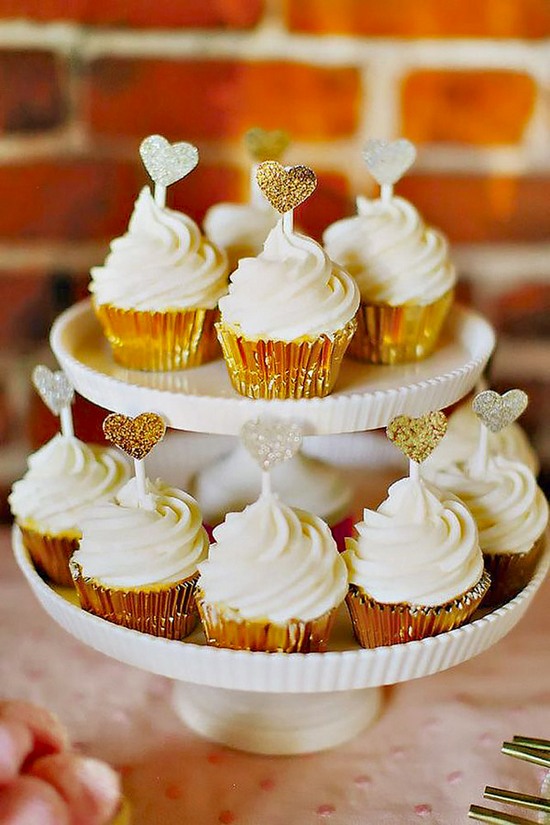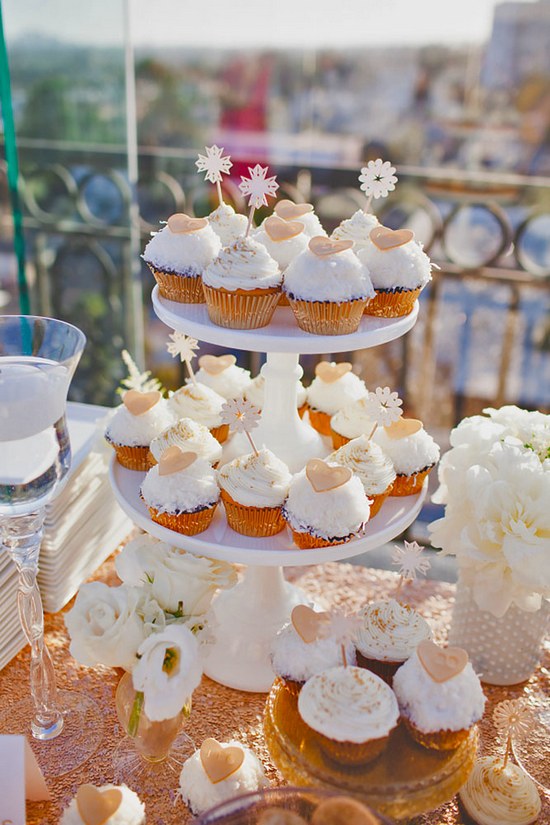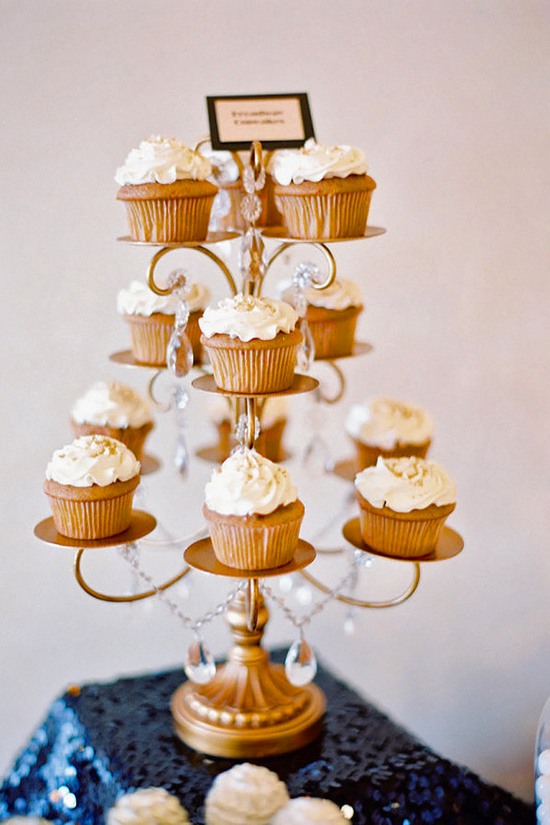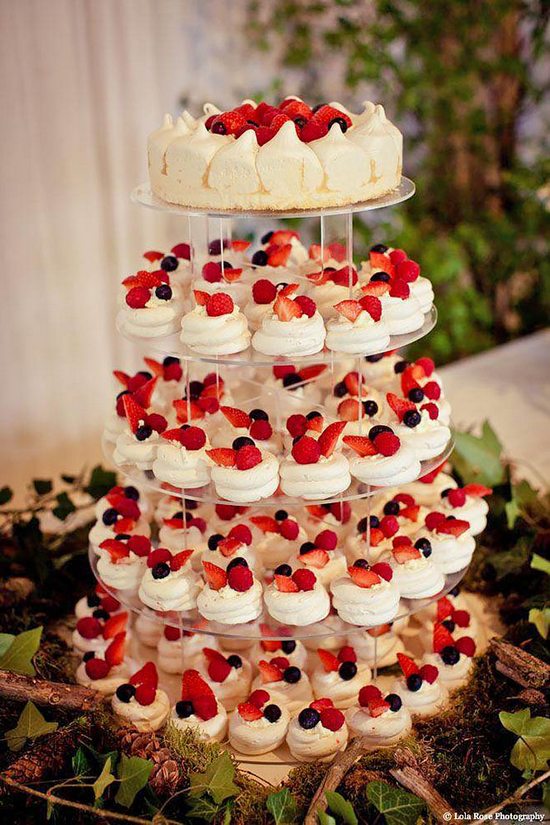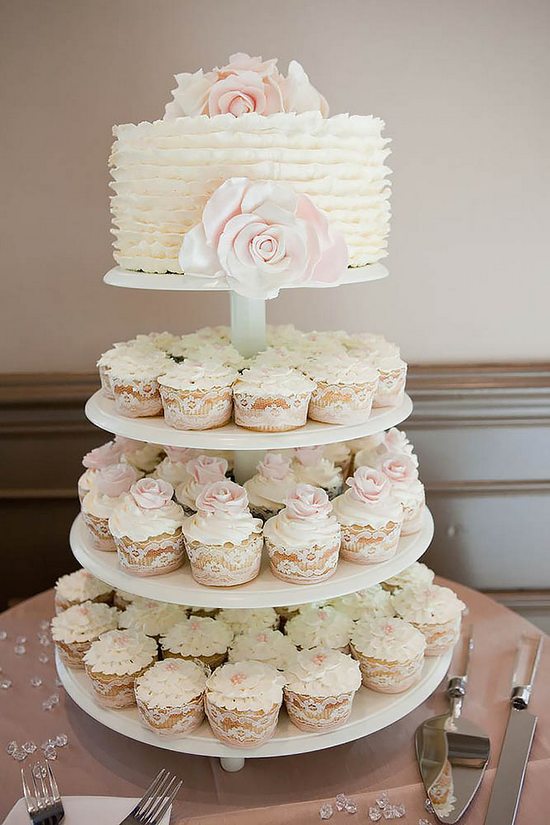 Overall, wedding cupcakes are a fun and modern alternative to traditional wedding cakes, and there are many creative ways to showcase them at your reception. Whether you opt for a simple tray display or a more elaborate tiered cake arrangement, your guests are sure to love these miniature treats.