20 High Bun Updo Wedding Hairstyles for Brides 2023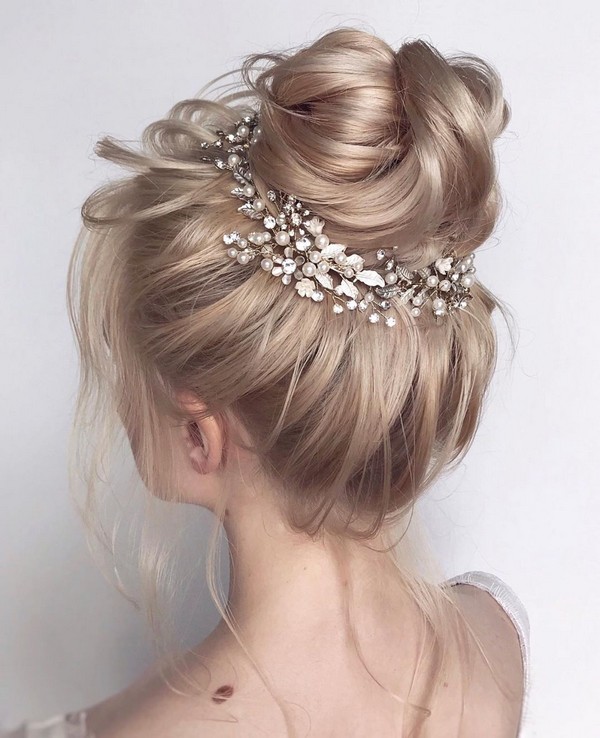 If you're looking for a wedding hairstyle that will help you stand out from the crowd, then the high bun updo is perfect for you. This hairstyle is perfect for any bride looking to add some extra flair to her wedding day look. With so many different ways to style a high bun updo, you're sure to find the perfect look for your wedding day. Whether you choose to wear your hair down or up, this hairstyle is sure to make a statement.
High bun updos are a great way to add some height and texture to your wedding day hairstyle. Whether you're looking for a classic, elegant look or something a little more modern, these 20 high bun updos will help you find the perfect style for your wedding day.
Hairstyles are from hair_vera, julia_alesionok, mpobedinskaya, nadigerber, tanya_ilyasevich, ulyana.aster, xenia_stylist, oksana_sergeeva_stilist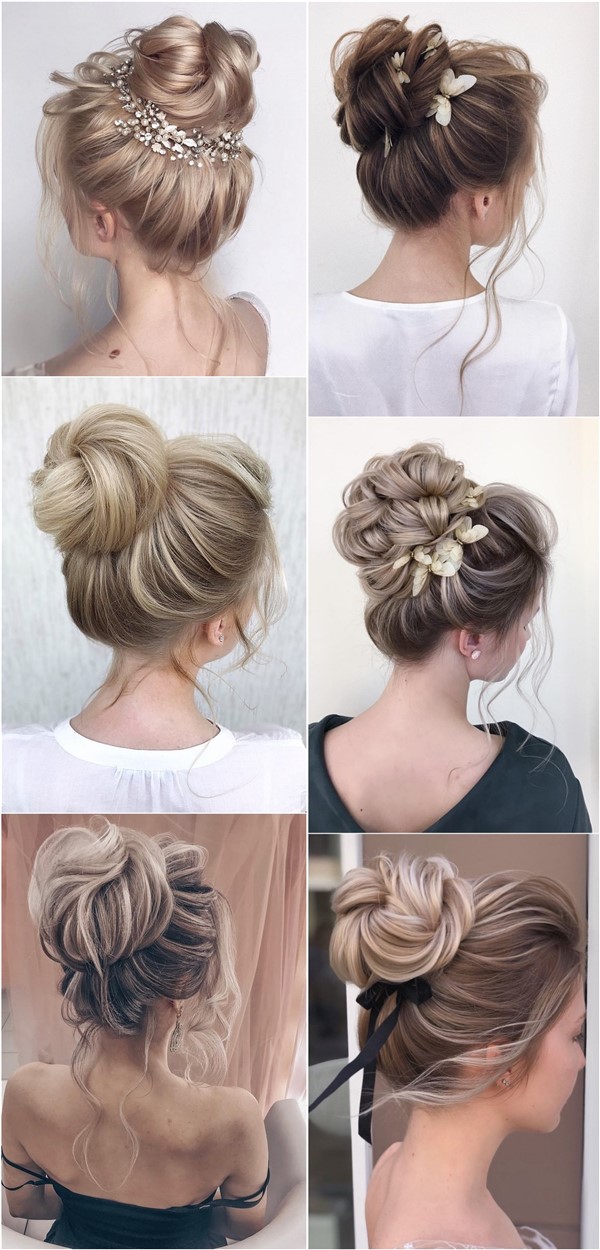 Messy
Combing your hair at the nape of your neck in a messy bun high up on the top of your crown, add a few light buns near the crown and finish off with a few loose pieces falling out of the messy bun.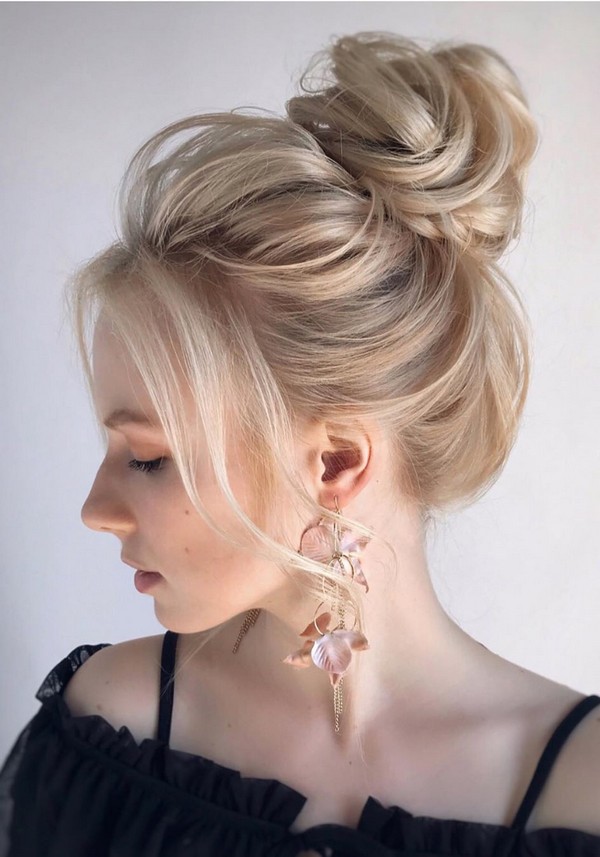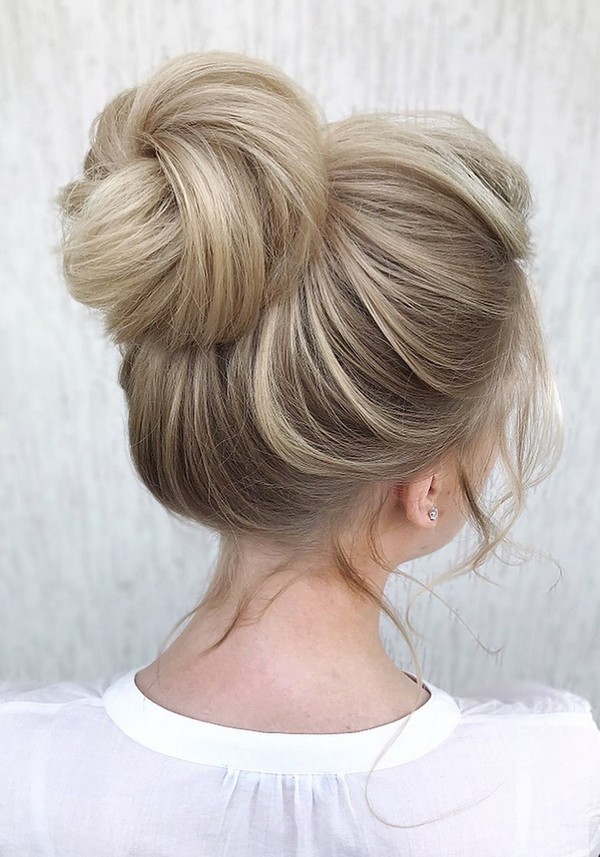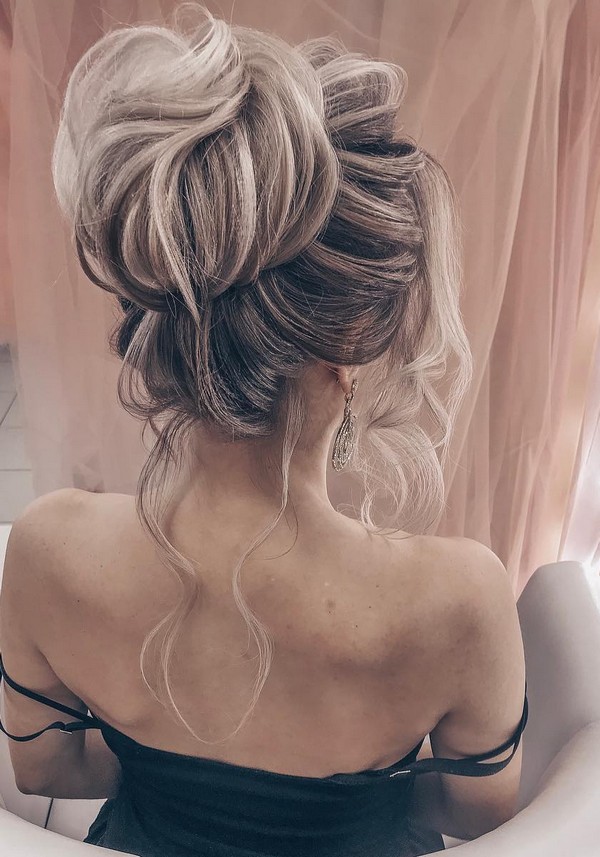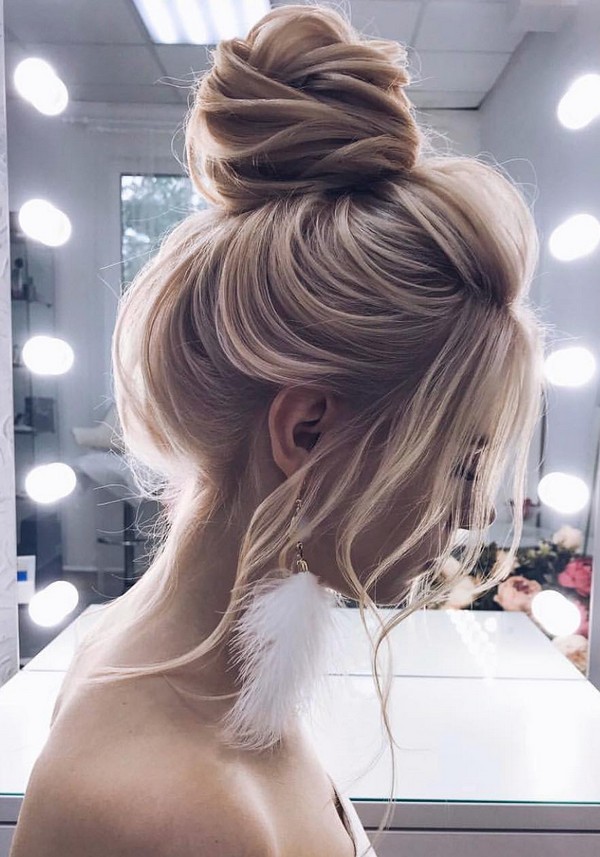 High Bun Updo With Pearls
Nothing like a touch of sparkle, this one-of-a-kind bride will be the hit of the wedding. The pearls add the perfect amount of elegance, and the low bun keeps up the vintage glam. This gorgeous updo is the perfect pick for the bride who wants a look that's fresh and fashion-forward.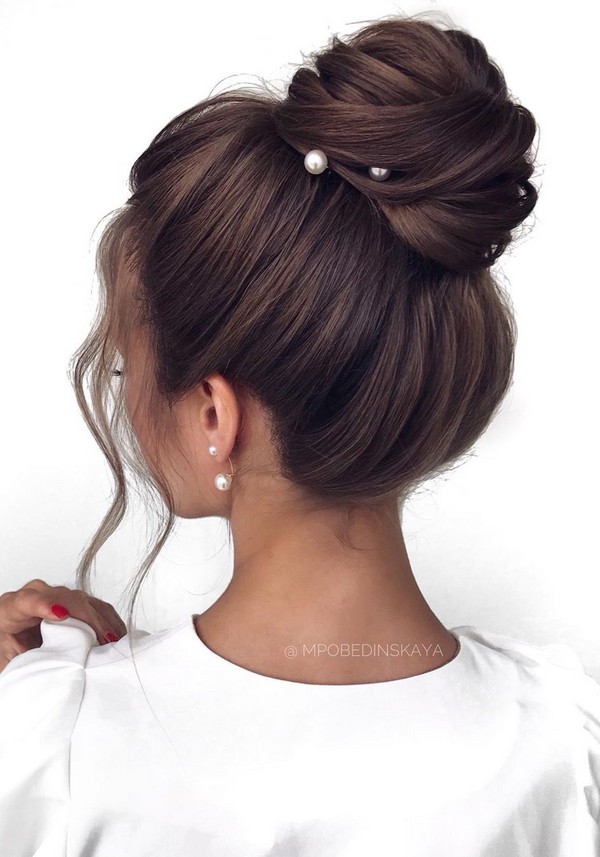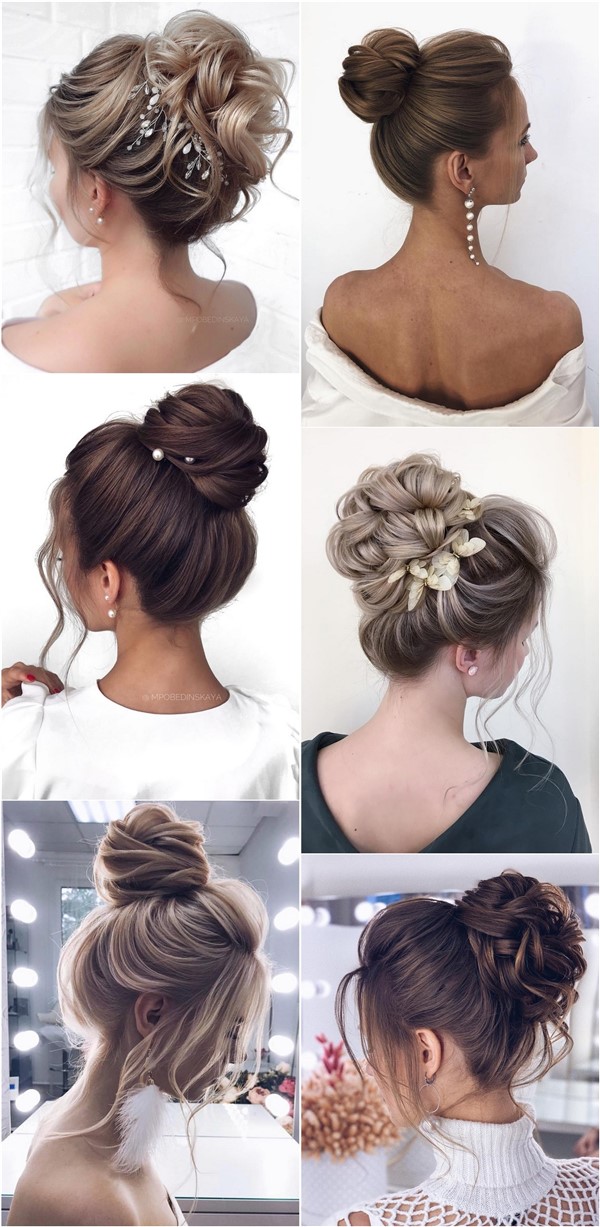 With Accessories
You're bride to be and you are going for the ultimate bridal hair showstopper. You got the 'do, but now you need the accessories. Adding a perfect ribbon, flowers, or embellishments to the hair helps the look be perfect. Just add accessories to the bun to get your wedding hairstyle to the next level.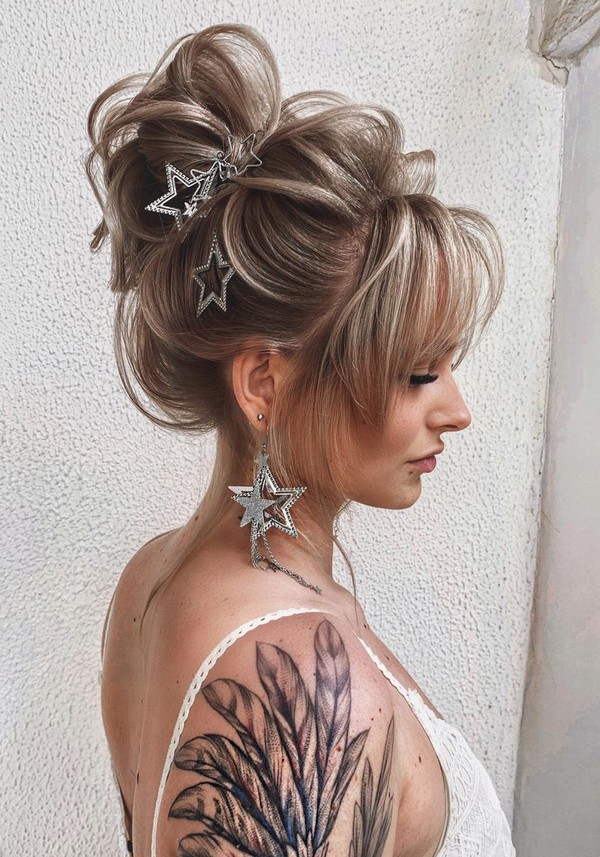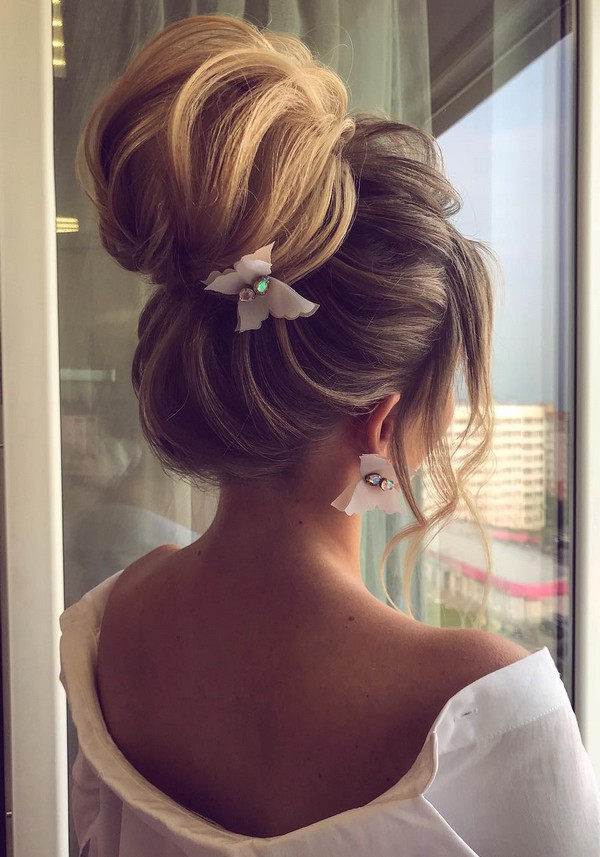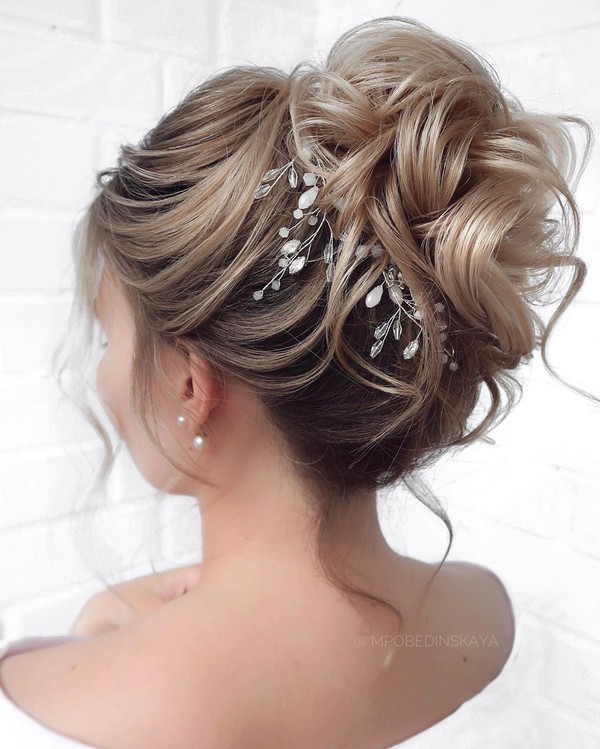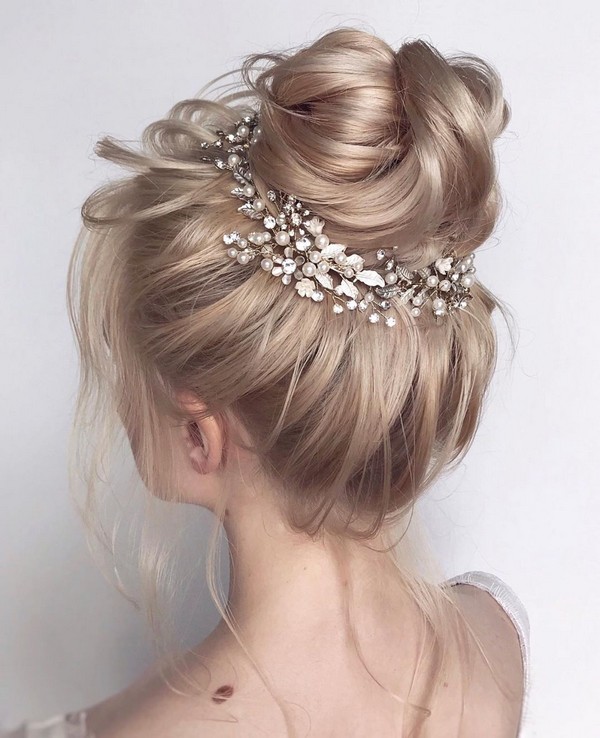 Minimalist Simple High Bun Updos
These may be the type of updos you need if you know you want a simple, natural-looking wedding hairstyle yet want to add some volume to the top of your head.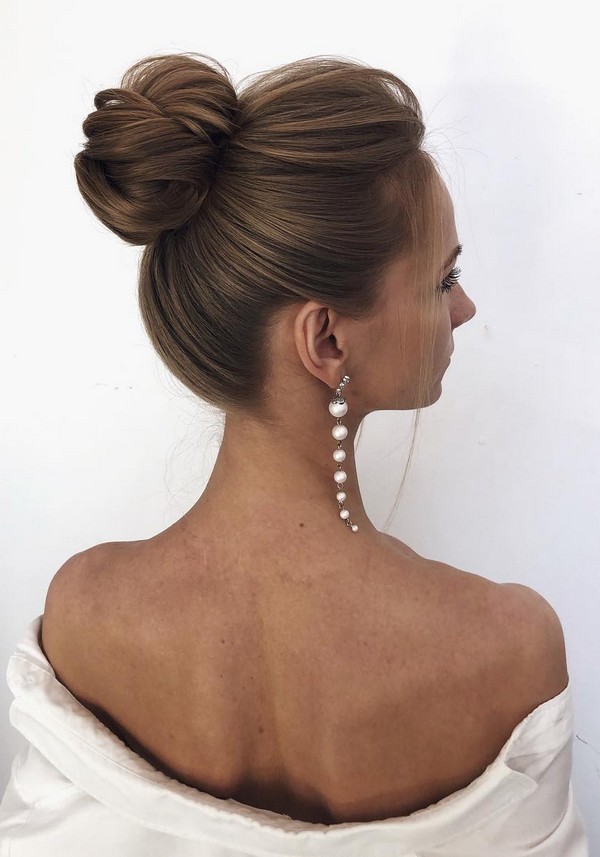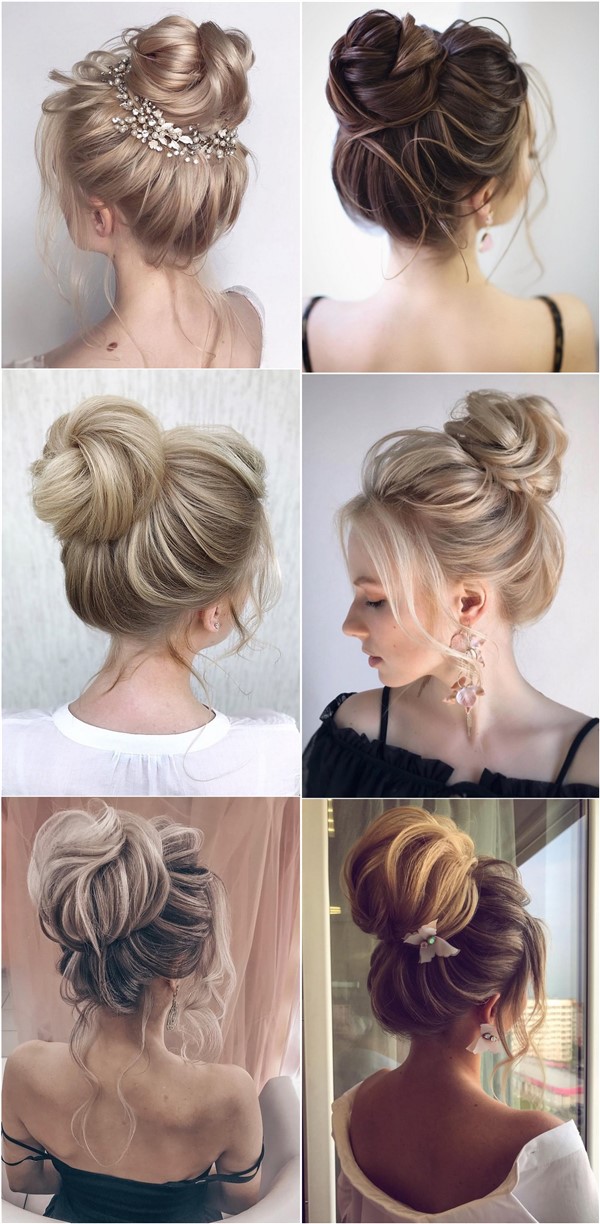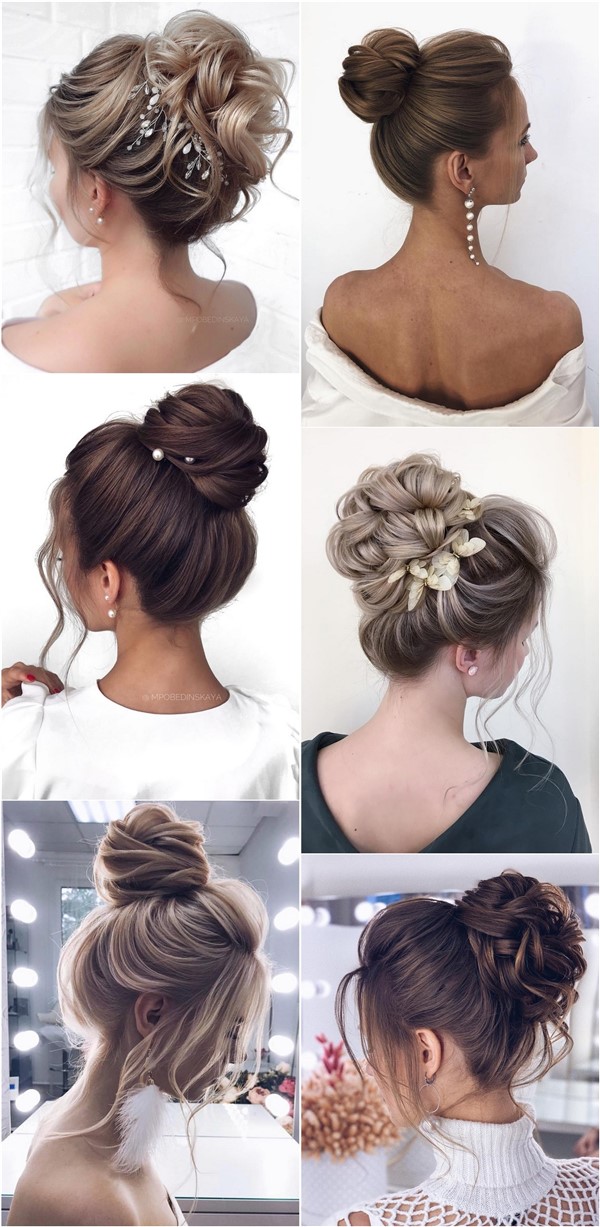 If you're looking for a wedding hairstyle that will make a statement, the high bun is the perfect option. With so many different ways to wear a high bun, there's no doubt that your wedding day will be memorable. Have you found your perfect high bun wedding hairstyle yet?Let us know in the comments below!
Wedding Hair Accessories