35+ Half Up Half Down Wedding Hairstyles for 2023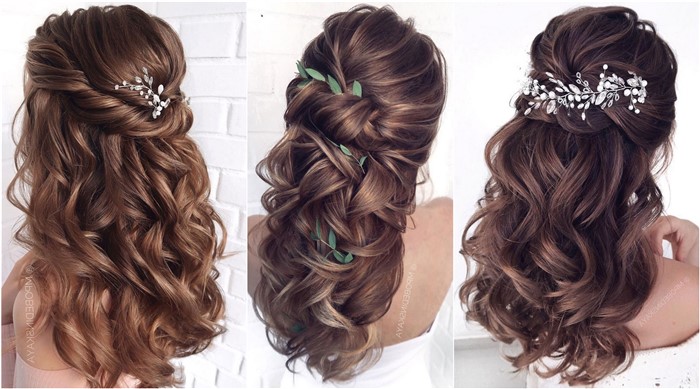 A half up half down hairstyle is a versatile way to celebrate your big day. This classic style can be worn in a variety of ways and still look elegant and chic. For example, you can pull your hair back on one side or both sides for a fun twist on an updo that makes it unique to you. A half-up/half-down style is ideal for those who want to keep their hair off their face but still have it styled nicely for their big day. It's also perfect if you want to wear your hair down but don't want it falling into your eyes—a pretty veil will help with that! With so many different ways to wear this trend, there's no reason why every bride shouldn't try out at least one of these beautiful braids or braided styles before walking down the aisle:
Here are the best half up half down hairstyles you can style in 2022.
Braided Half Up
Start by dividing your hair into two sections: one from the side of your face and one from the back of your head.
Take the section from behind, and pull it over to meet with the front section at about where you would like a part (or in this case just in front of your ear).
Secure with a bobby pin or clip and repeat on other side.
Bohemian half updo
Curl your hair with a curling iron to create loose waves.
Use bobby pins to pin up half of your hair, starting just above the ears and working down towards the nape of your neck (or all the way down if you want). Be sure to secure the pins so they don't fall out during photos!
Secure with a hair tie at the base of the bun on each side if needed (and tuck away any stray pieces), then use some hairspray or texturizing spray throughout for hold and shine.
Romantic half up
Curl the hair to create a romantic updo. If you want to go for the half updo look, you can use a curling iron or wand to curl your hair into loose waves with sections of curls varying in size. Leave out some pieces around the face and on top of the head for height and texture.
Create a ponytail using an elastic band, then secure it at the base with bobby pins in place so that they won't slip out while you do everything else! You can choose how high or low you want this part of your hairstyle—just keep it away from your face so that you still have plenty of room for makeup application later on in case things get smudged up during wedding day festivities (or whatever else might happen!)
Finish off by setting everything into place by spraying hairspray over everything except those wispy pieces around your face; those will be blown around by wind anyway so don't worry about them getting stuck together here!
Fishtail half up
This is a wedding hairstyle that can be done in less than an hour and looks really glamorous, but it's actually quite simple. If you have long hair, then this style will work for you. You'll need to make sure your hair is washed and blown out beforehand, as well as set aside about two hours to complete the look (and about ten minutes of prep time).
First things first, start off by taking a section from near your temple area up toward the back of your head at an angle toward where you want the fishtail braid to go. The size of this section will depend on how thick or thin your hair is—if yours has more volume like mine does here then don't worry too much about taking off large sections of it—just grab some locks from above each ear and pull them through until there are enough pieces left over for what we're trying to do next!
Flower half up
Choose a wedding updo that's as unique as you are. We love the idea of using a flower hair comb or clip from your bouquet, but if you want something more modern, try using your florist for help finding a matching accessory for your dress and jewelry. The result will be stunning!
Conclusion
I hope you enjoyed these 10 half up half down hairstyles! They're all so beautiful and perfect for any bride-to-be looking to get married. If you have any questions about any of these styles, please feel free to leave them below and we will answer them as soon as possible!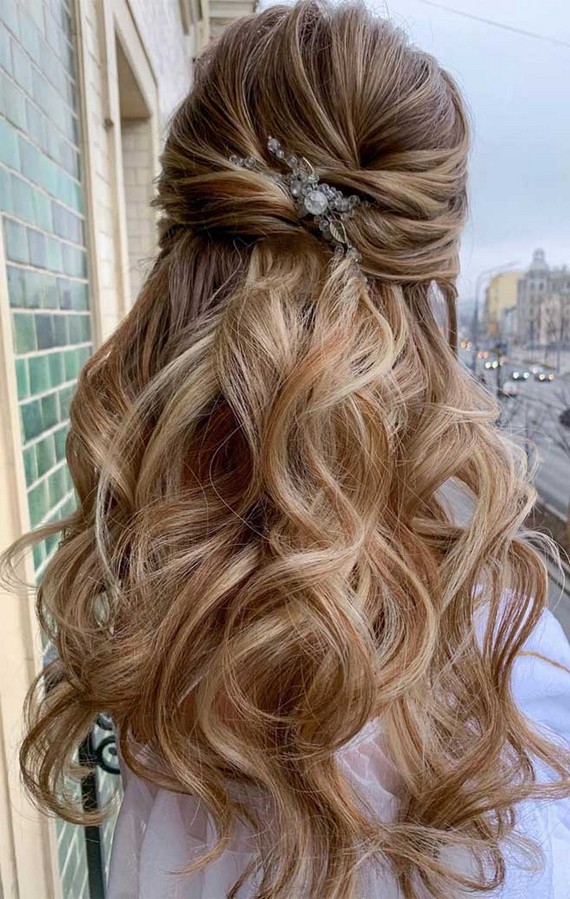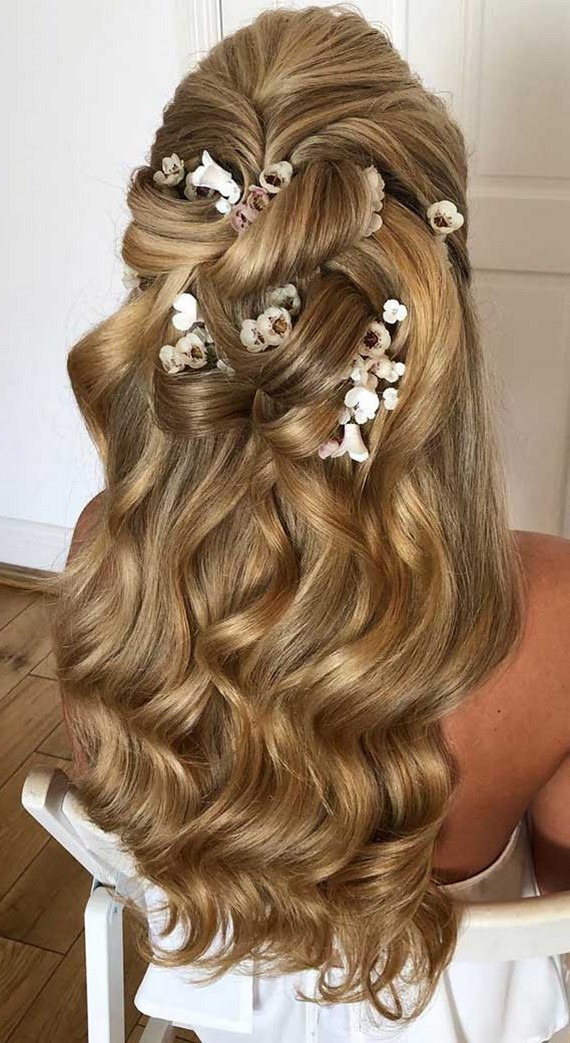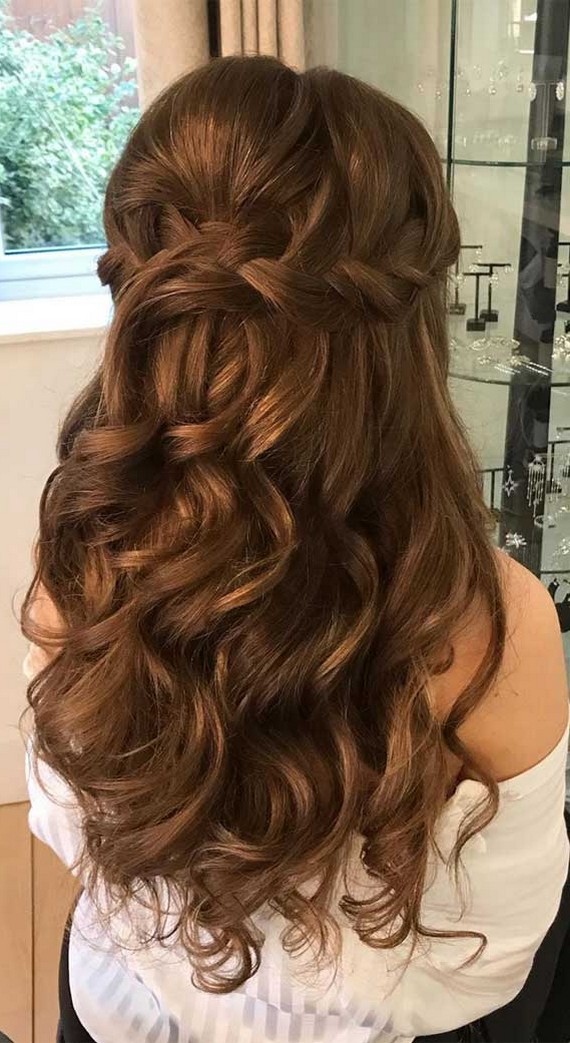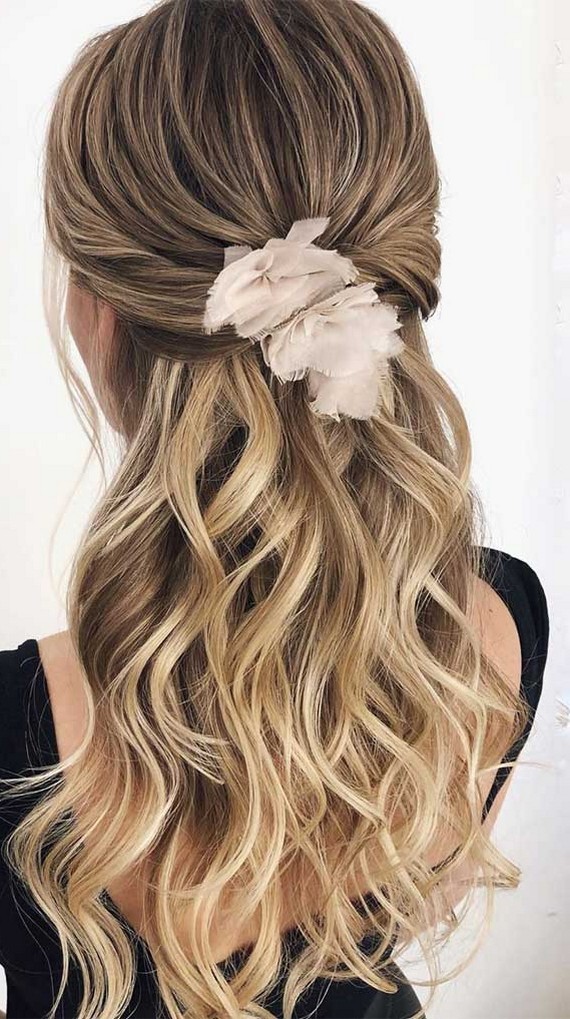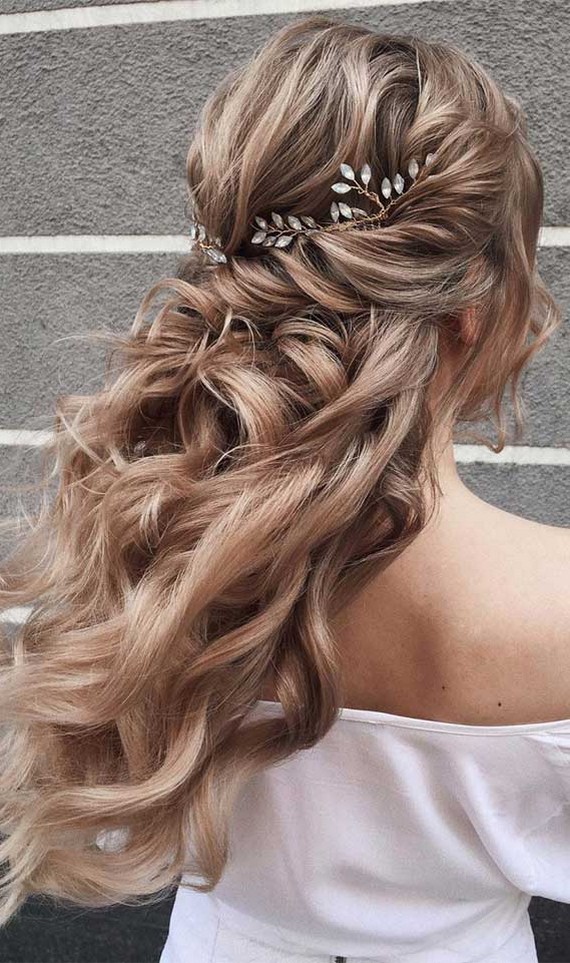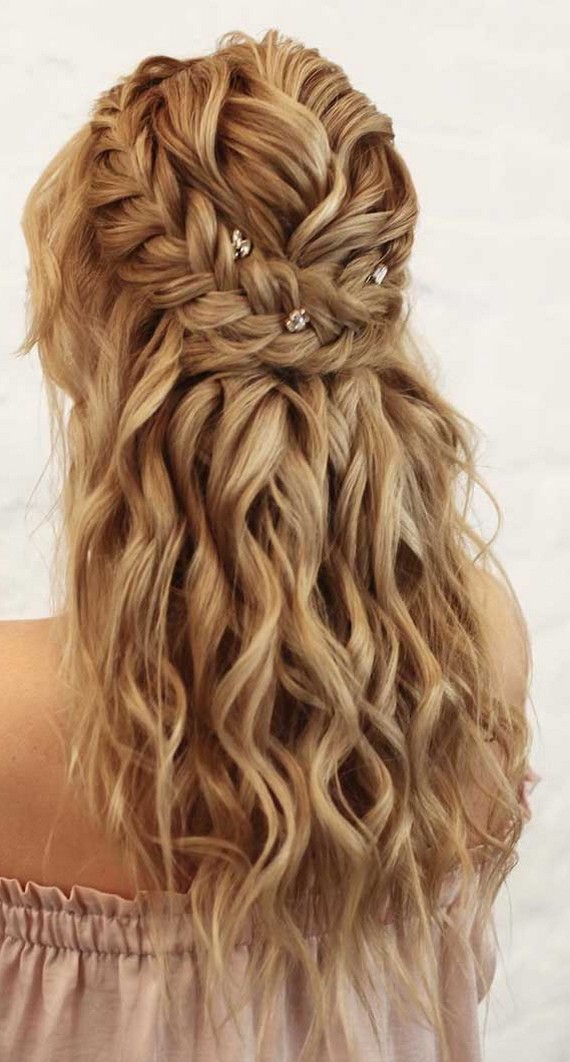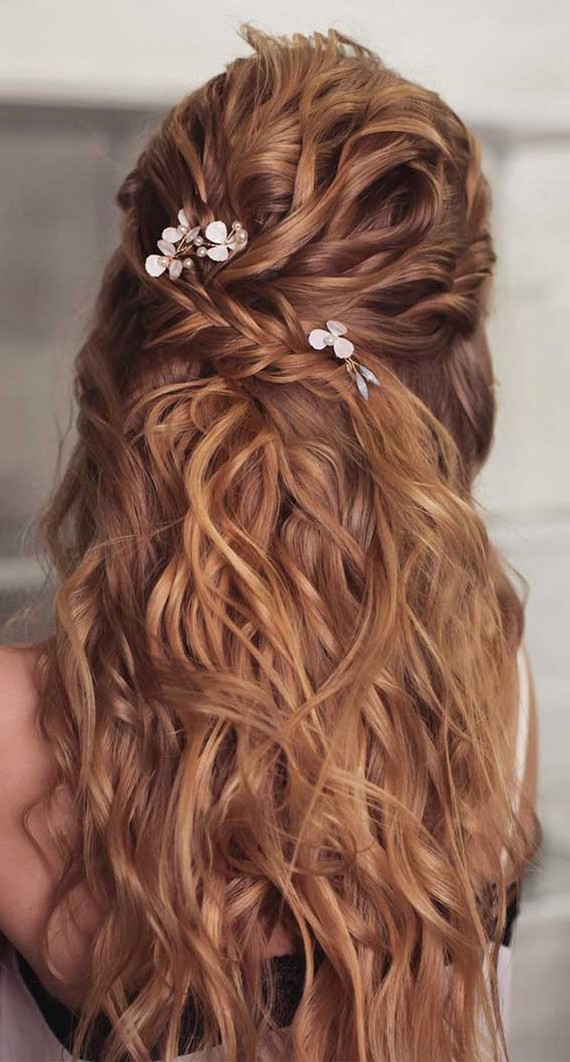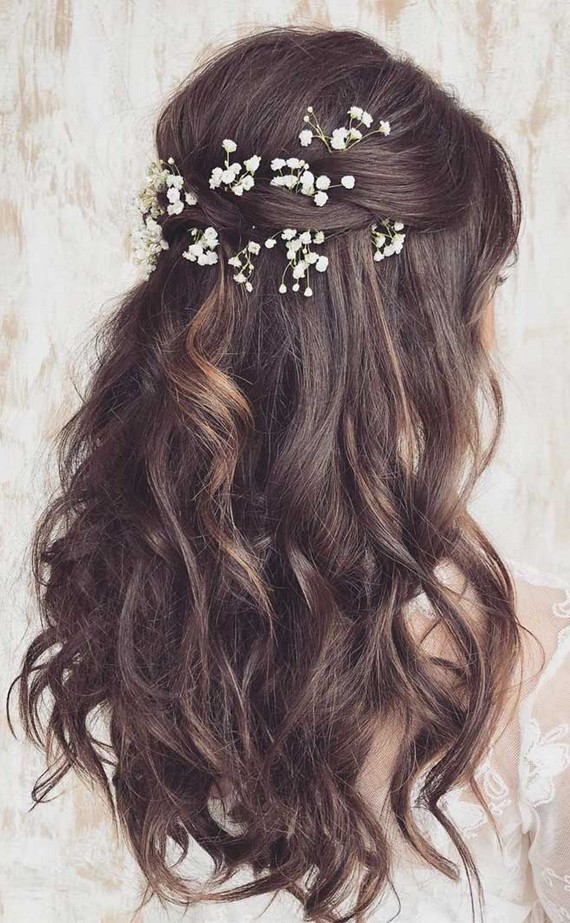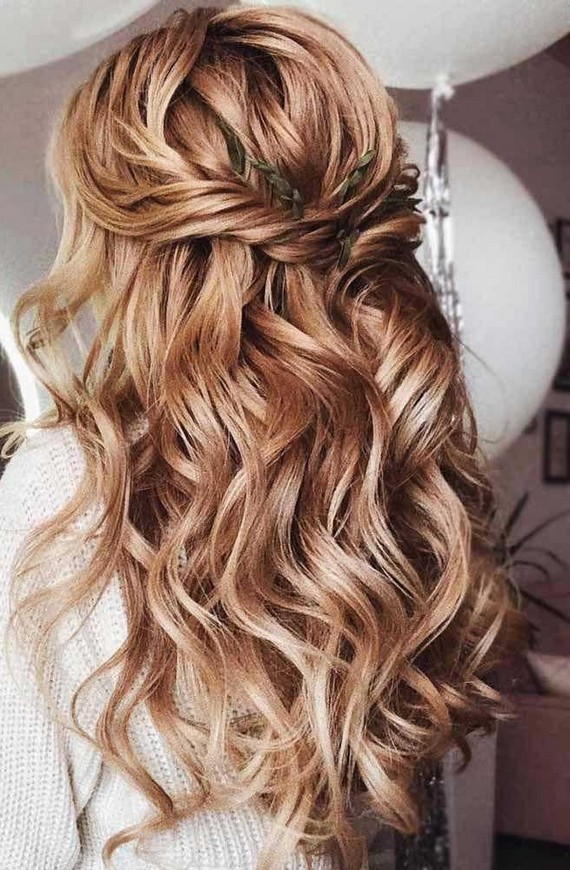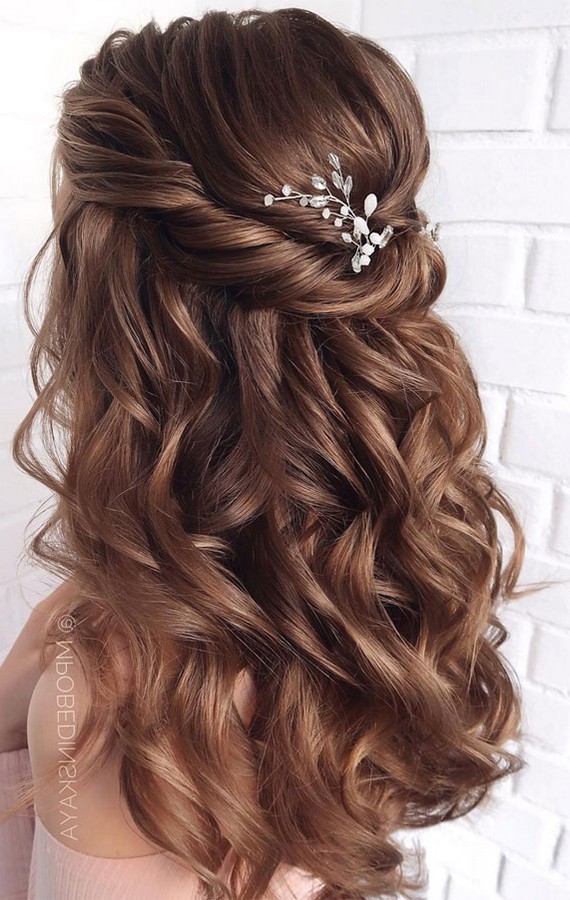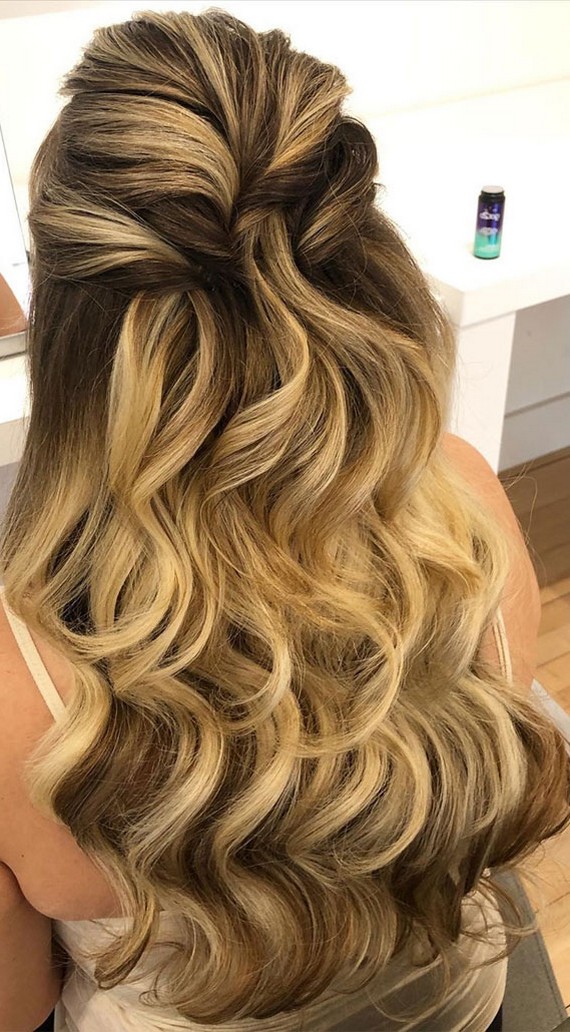 Wedding Hair Accessories